It has been an year and I never get full of Old Delhi. The Old City of "Shahjehanabad". In last 12 months, I probably got chance to visit Old Delhi area couple of times, but I made full of the opportunity I got on one fine Sunday. I had read somewhere that any particular city looks most beautiful in early morning hours.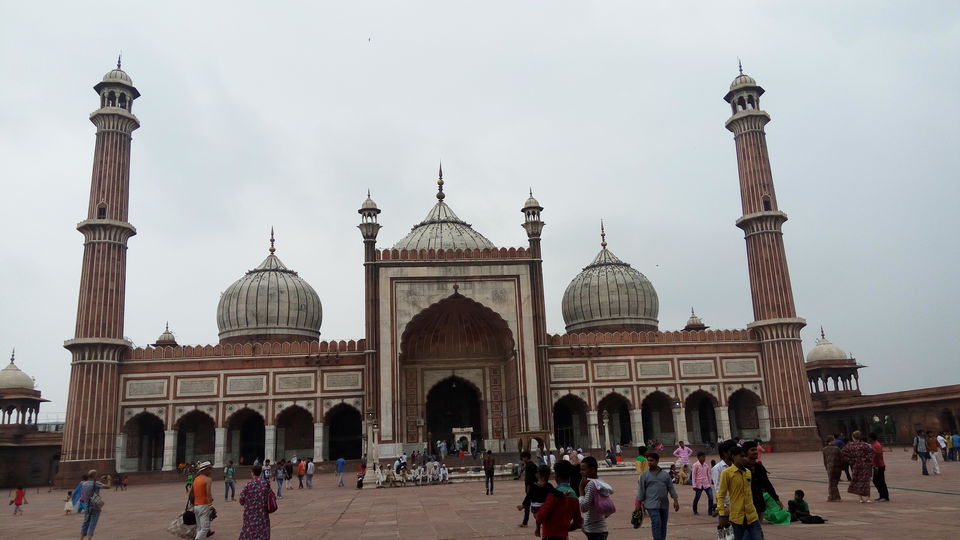 So, I reached Chandni Chowk metro station at 7 AM in the morning with the list of places I wanted to explore. Being a devout Jain, I wanted to see the Jain temples in by-lanes and alleys of Old Delhi. These temples are more than 100 years old.
I started with Lal Mandir. It is located right in front of Red Fort. This Jain temple is the most famous Jain temple in Delhi and also most frequented by Jain Devotees. The building is made up of Red Stone and there is also a Bird Hospital run inside the premises. I wanted to utilise 2-2.30 hours visiting Jain temples since Red Fort opens at 9.30 in the morning.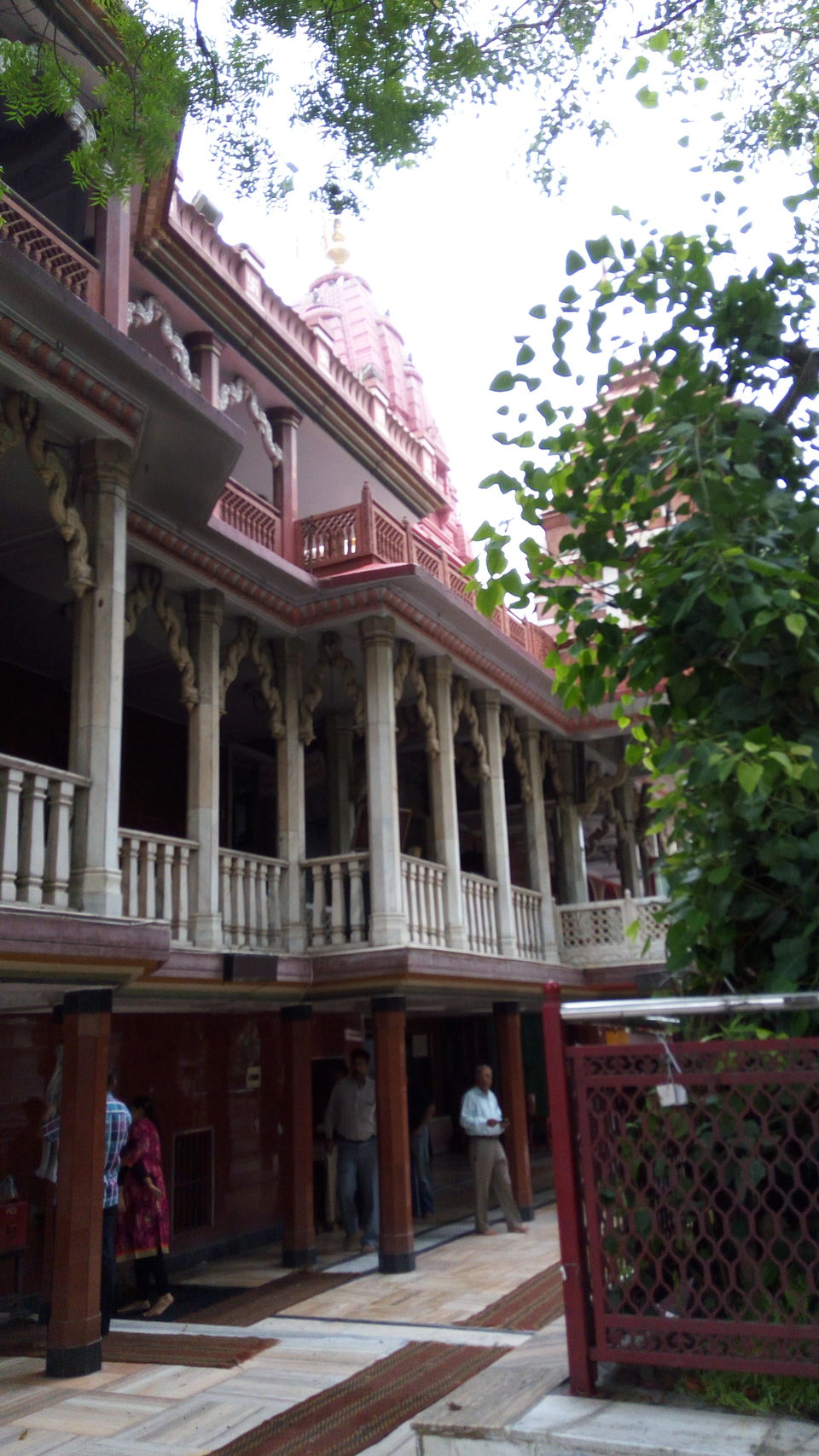 After visiting Lal Mandir, I went inside the alleys of Dariba Kalan. Dariba Kalan is famous for Silver jewellery and last time when I visited this place, the market was hustling-bubbling. But, this Sunday morning, everything was quiet, the way I hoped for. The streets were vacant. There are 2 Jain temples in Dariba Kalan, also known as "Koocha Seth"., also known as Chatta Shaj Ji Galli. From outside, one cannot imagine the magnanimity of the temples. These temples are located facing each other and the number of people inside are far less compared to the number of people in Lal Mandir.
The narrow street turns left after going ahead and there is located one more Jain temple right in front of Haveli Dharampura. There are 2 more Jain temples in the same lane. The lane turns right after that and this locality is known as Dharampura.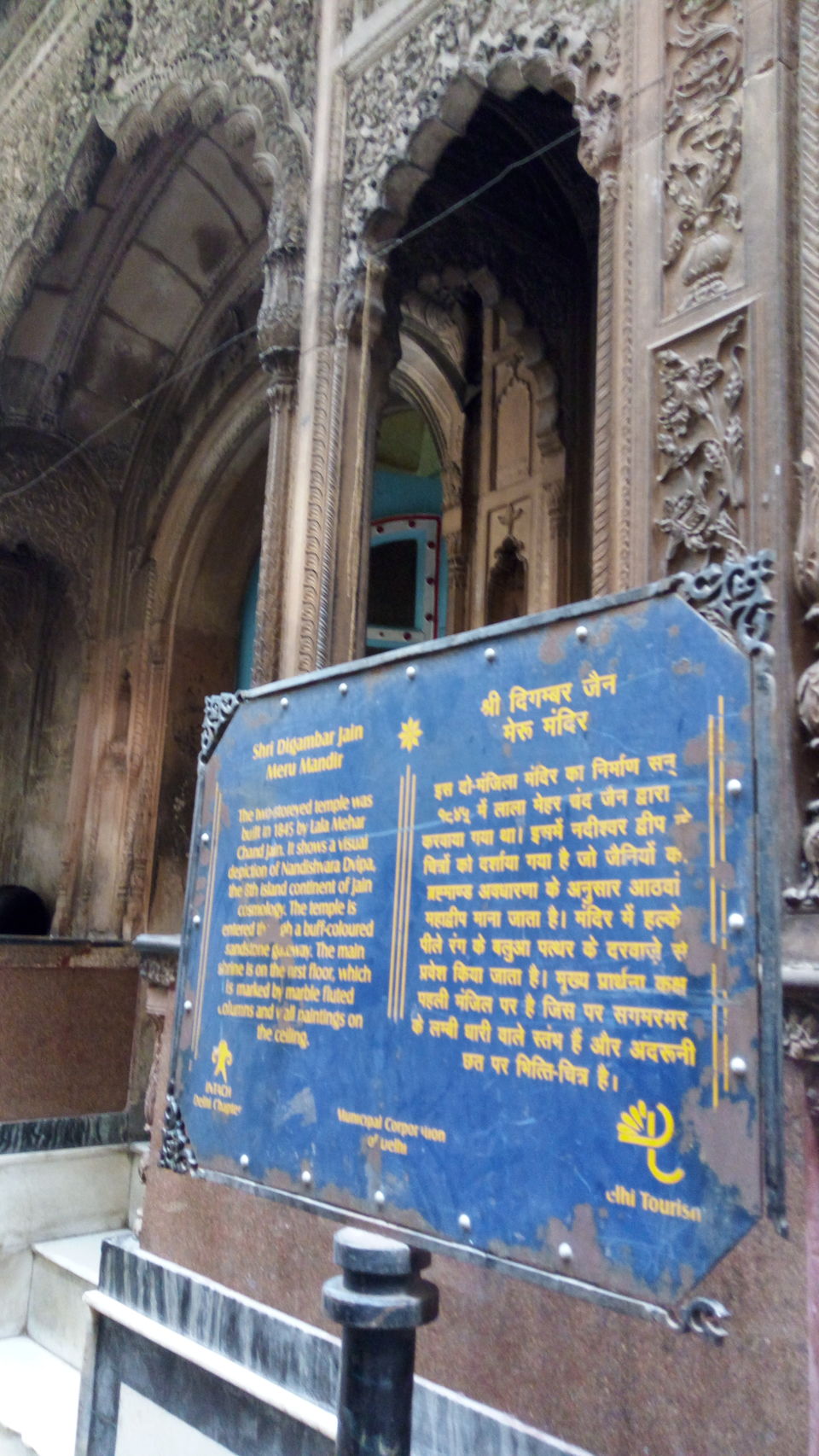 The Dharampura Road has 2 more Jain Temples facing each other. Out of them one is known as "Meru Mandir". It is probably the most beautiful of all the temples. The temple has a beautiful creation of Nandeeshwar Dweep. In total, I visited 8 temples.
After seeing all these temples, I started exploring the by-lanes of Old Delhi on foot. Many of the buildings are very old. The area has an old world charm. The signage above the shops are still what used to be 20 years ago. The house are so close to each other. None of them is similar to another one. They all have a story to tell. I wonder how these people own a car or will they ever own a car as the roads are so small. They must park them somewhere far.
Wondering around these lanes, I lost the sense of direction and after passing through Kinari Bazar, I reached Parathewali Gali. The last time I came here, it wasn't a very good experience as the shops were very crowded. But this time, they were inviting. I ordered Tomato Paratha for myself and it was amazing. However, the lassi wasn't that good.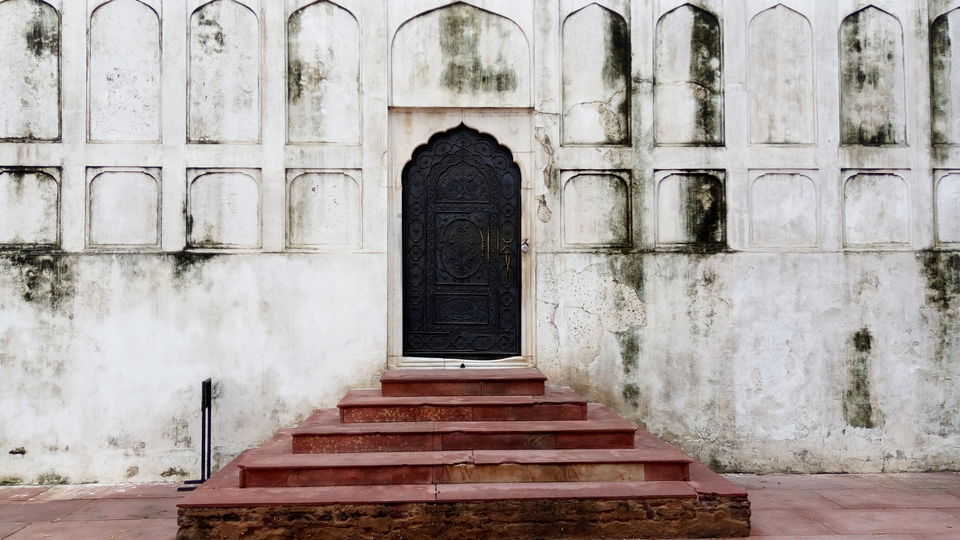 Then I straight went to Red Fort. Its a highlight of my day. I had once visited it when i was very young. Don't even have a proper memory. But Red Fort is very intriguing. I believe it has more hidden in its underneath than what is appearing above land. In the book "City of Djinn", it is mentioned that there are underground secreat routes from Red Fort to Yamuna and from Red Fort to other havelis in Chandni Chowk areas. Wow, thats fascinating. On the way to Red Fort, I came across street vendors selling fresh Jamuna which seems irresistible. It is best to reach Red Fort early. Because when I was coming out after 2 hours there was a big queue for tickets and security.
The entry ticket for Red Fort is INR 35 and includes entry for a museum. The entry gate is known as Lahore Gate and that is from where the Prime Minister addresses the nation of the Independence Day. There are shops inside the Lahore Gate which sells handicrafts etc. There were shops at the same place during Shah Jahen era as well. I went straight to the museum where Indian Independence is shown in a marvellous way. There are paintings made from blood as well. The museum took 1 hour of my time and skipped Baori inside the Fort.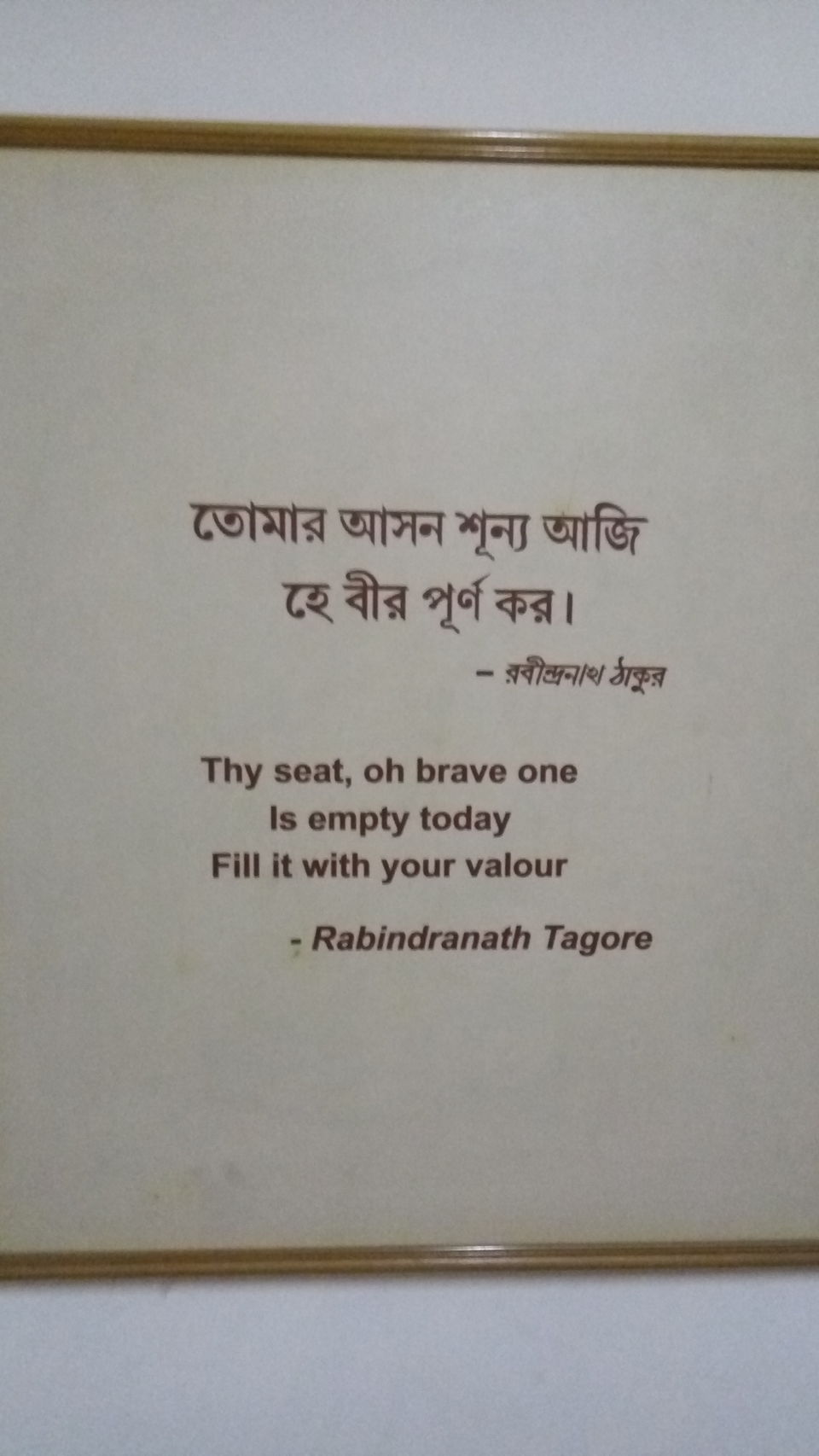 Red Fort is a unique monuments in many sense. It has such a charm that whoever becomes the ruler of India, wants to rule from the Red Fort. First Shah Jahan who built it and then other Mughal emporers. After that Britishers ruled India from here and now Government of India proudly uses its ramparts for the most important day for the country i.e. Independence Day.
There are structures made by both Mughals and British and those built by Mughals beat Britishers hands down. There is also a mosque inside which was closed when I visited. It was very close to the bedroom of Shah Jahan and he used it for prayers very often. The architecture, particulary the water system is marvellous. The water from Yamuna used to cool the fort as it used to flow across rooms into the gardens and fountains.
I took a cycle rickshaw for Jama Masjid and it took 15 minutes. The route goes through "Meena Bazar" which in ancient times used to be a market for traditional wears. There are many brands in India and Middle East named after Meena Bazar. Jama Masjid is an elegant and huge structure. The place commands respect. It is also possible to go atop one of the minarets which gives a breathtaking view of Old Delhi. The minaret actually is a time machine which transports one into totally different era. From up there, one can see Red Fort, River Yamuna and Feroz Shah Kotla. The innumrable allys and 1-2 storey buildings tell a story about its past.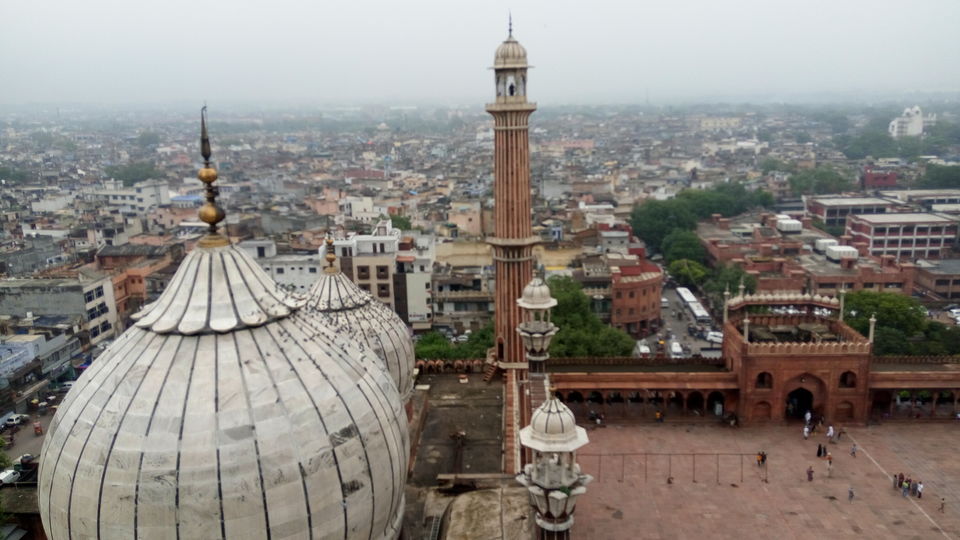 As I was hungry by then, I went to Old and Famous Jalebi wala shop. The best thing about its Jaleis are that they are not too sugary. There is a difference between sweet and sugary and these Jalebis are just the right amount of sweet. The Matar Samosa is equally good. After some street shopping, I turned towards Mirza Ghalib ki Haveli.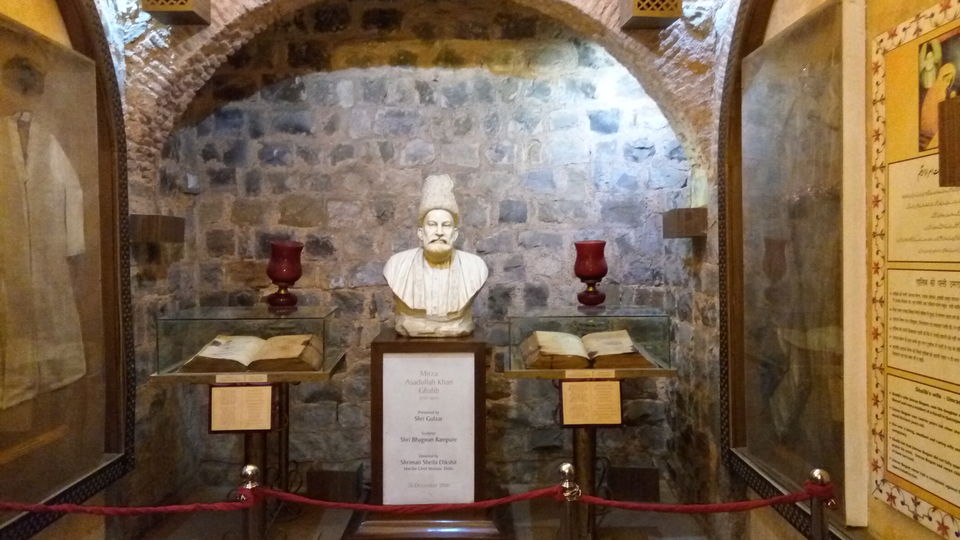 The route through Mirza Ghalib ki Haveli is trough the old and famous market of Ballimaran. There are many ancient havelis and they are in such a condition now that it is hard to find any from the street. The Haveli of Mirza Ghalib has been transformed into a small museam. It is said that if Mirza Ghalib would have written in English than he would be as famous as Shakespeare.
I bought spects from Ballimaran as I was told it was the great wholesale market. Next stop was Khari Baoli, the great Spice market. One just cannot resist to shop stuff for their kitchen. While buying Kaju, I tasted the best Kaju I ever had. It is something you are eating since childhood but yet those Kaju were so tasty that It left everlasting taste on my tongue. What was more intriguing was the shop. It was 5ft narrow in width and 1st floor was the residence of the shopkeeper's family. It would not be more than 10-12 ft in width. Earlier spices and dry fruits used to come from Afghanistan. I was told that many Afghani set up their shop in Khari Baoli.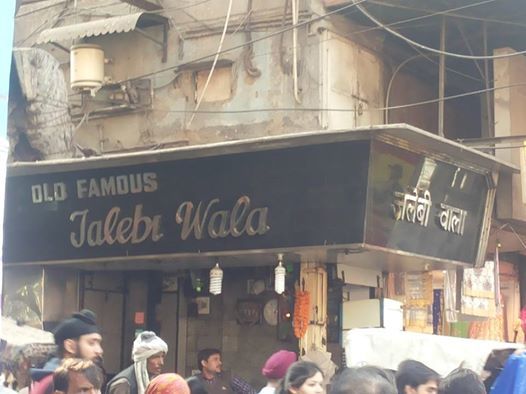 After walking for almost 7 hours, I thought to call it a day and went to Chandni Chowk metro station.
Chandni Chowk, Chawri Bazar and the surrounding areas, lanes and by-lanes is an experience in itself. It is as true Delhi as it could be. This is Shahjehanabad. Old Delhi is an experience which should not be missed.
Of all my Delhi experience, I loved the Old Delhi most.
Frequent Searches Leading To This Page:-
Old delhi trip with friends, experience traditional Indian lifestyles in delhi, A Historical Tour Around Old Delhi, culture trip of delhi, Old Delhi History Tour