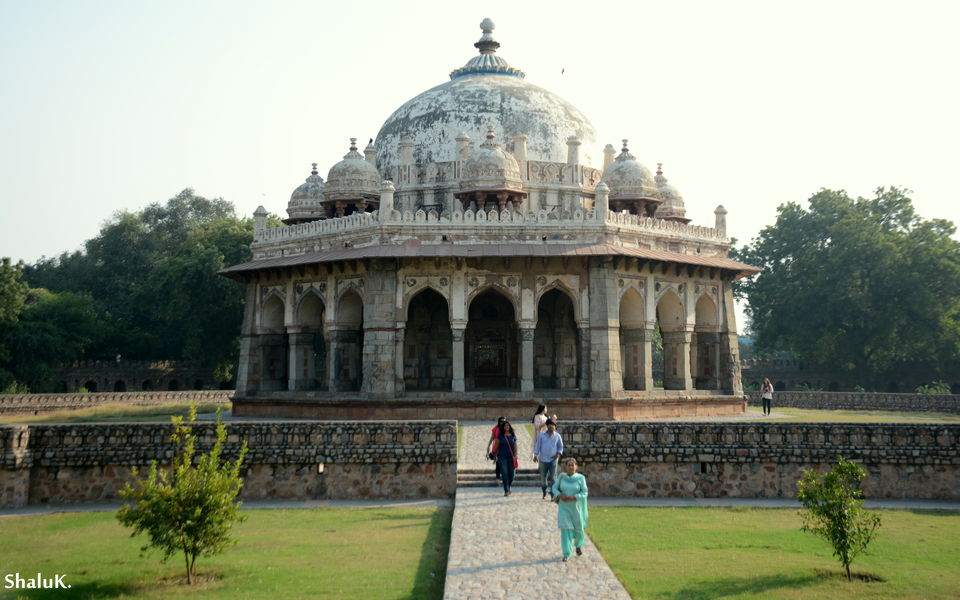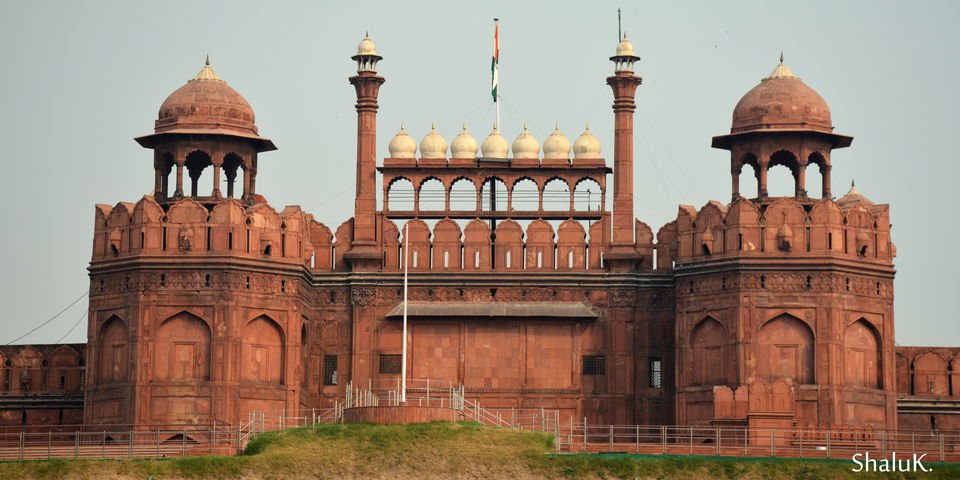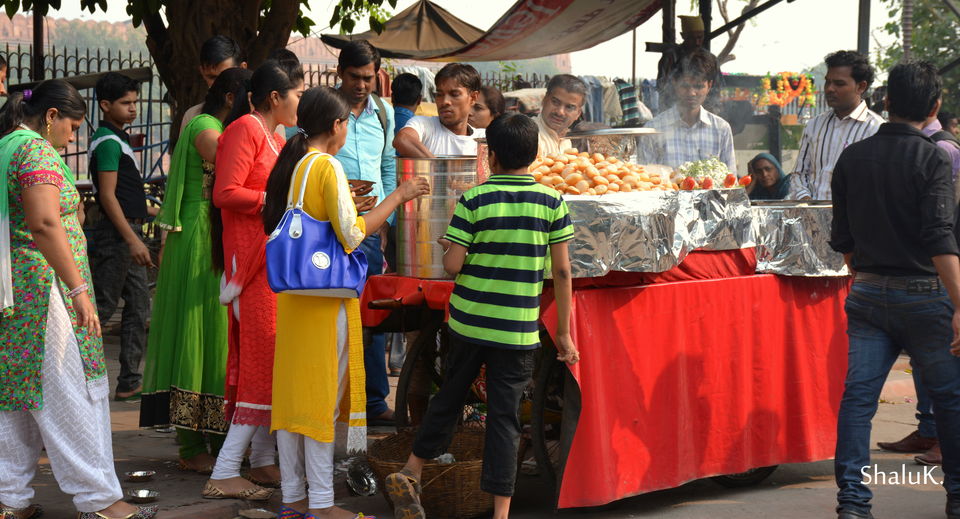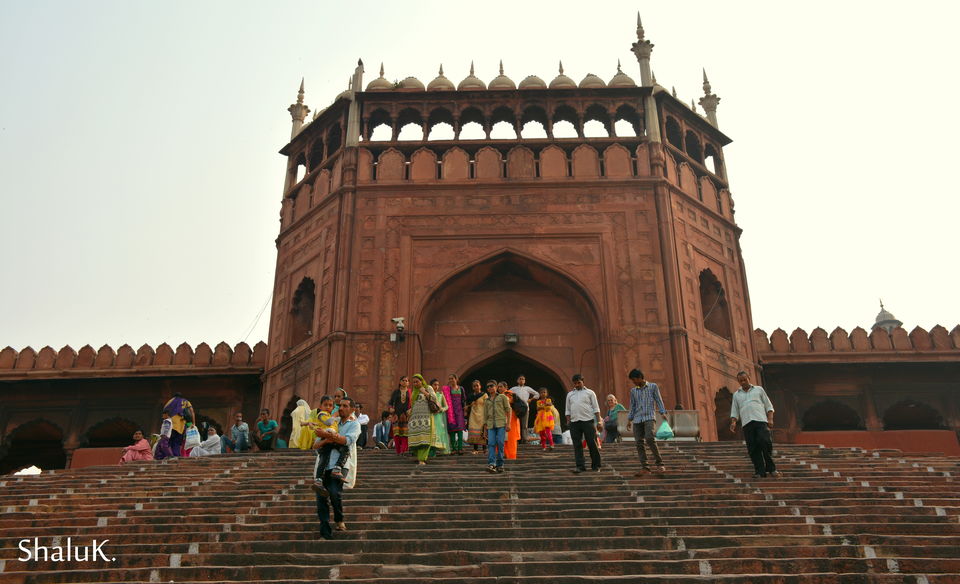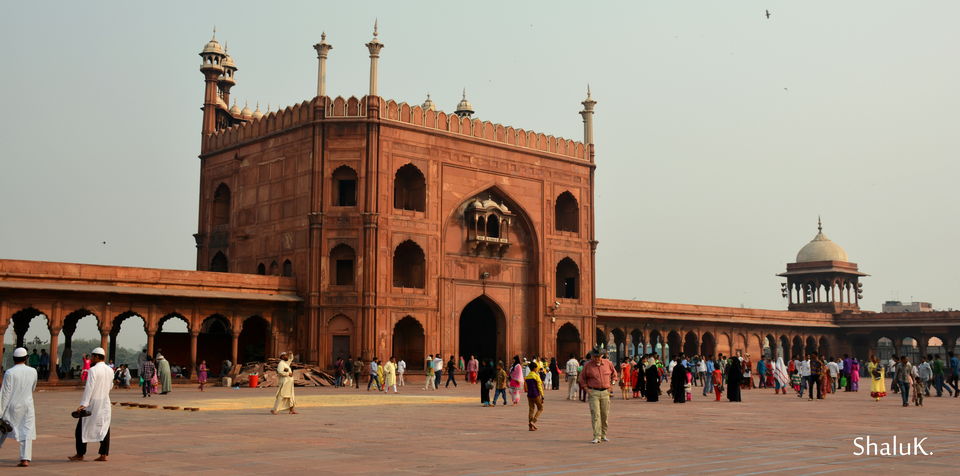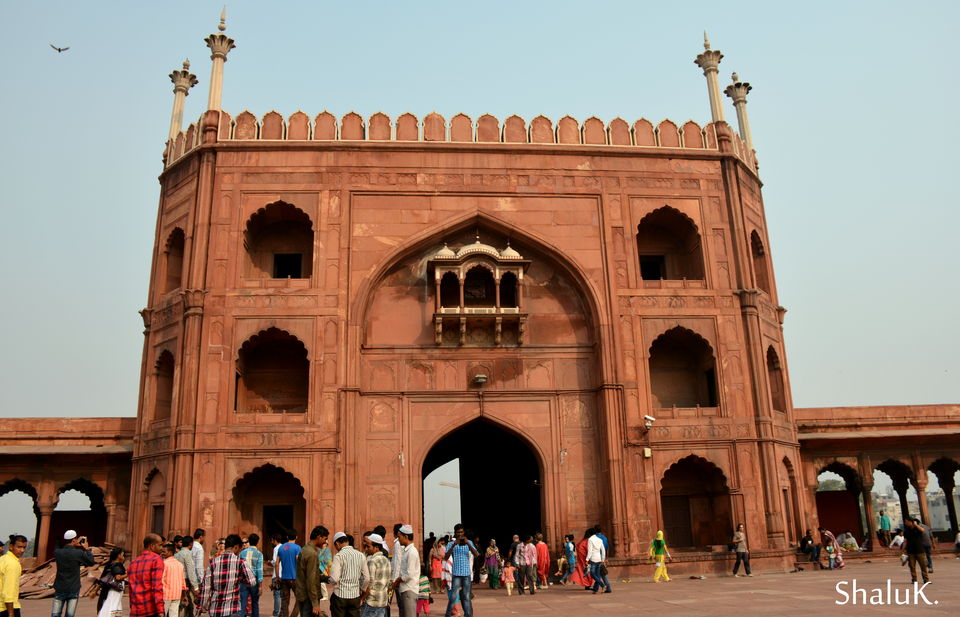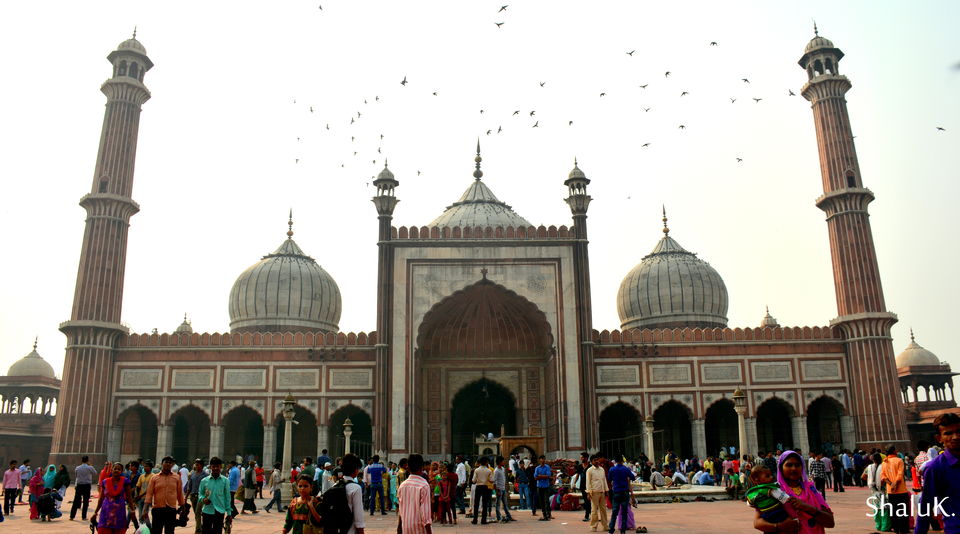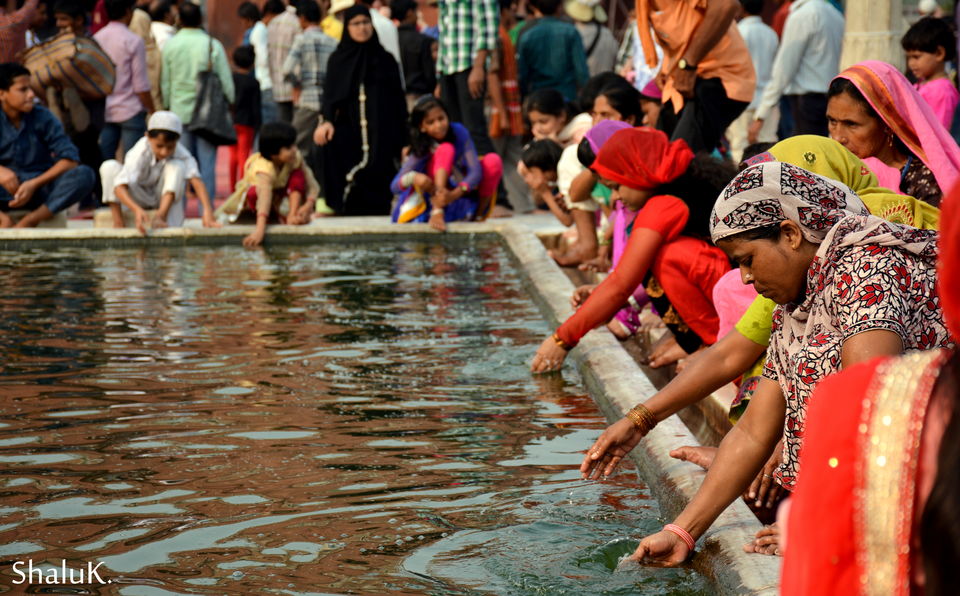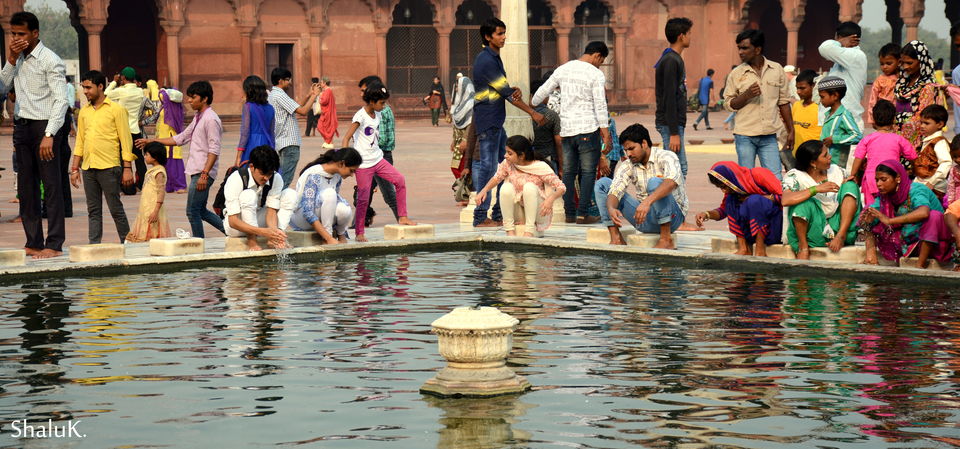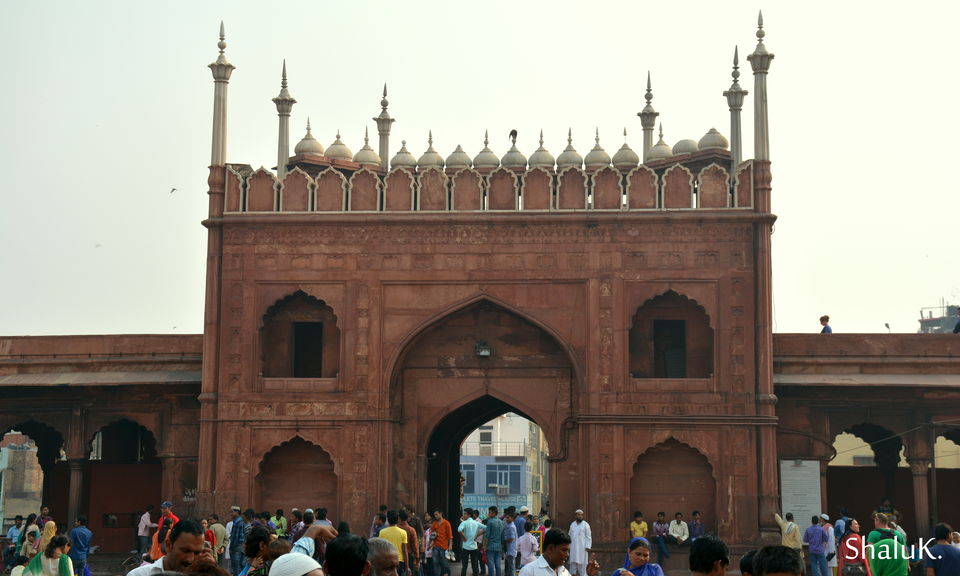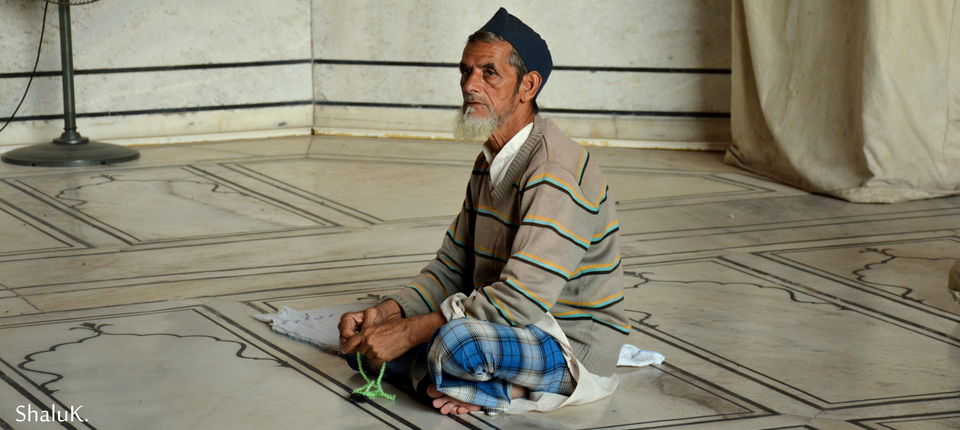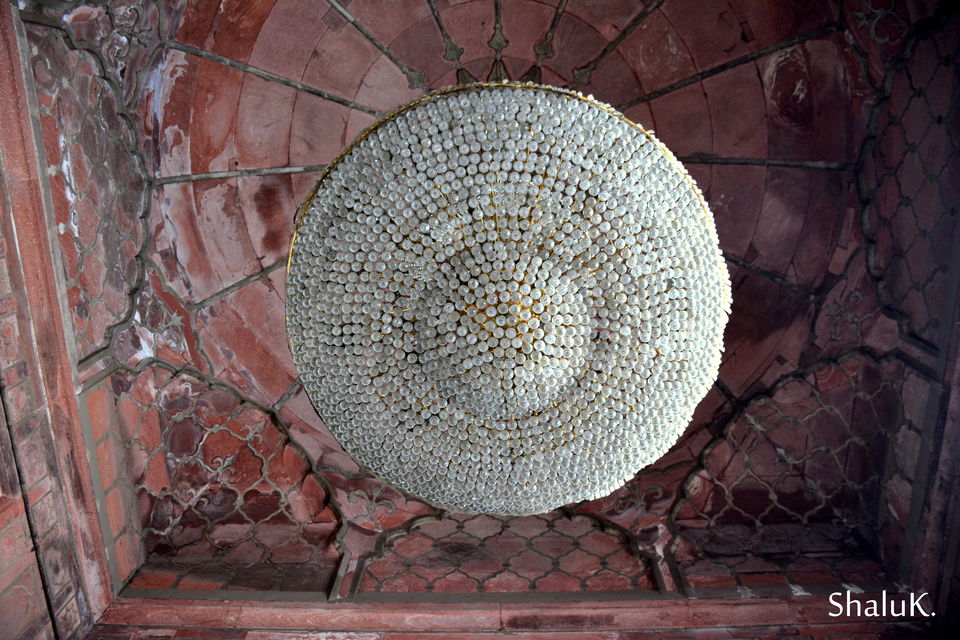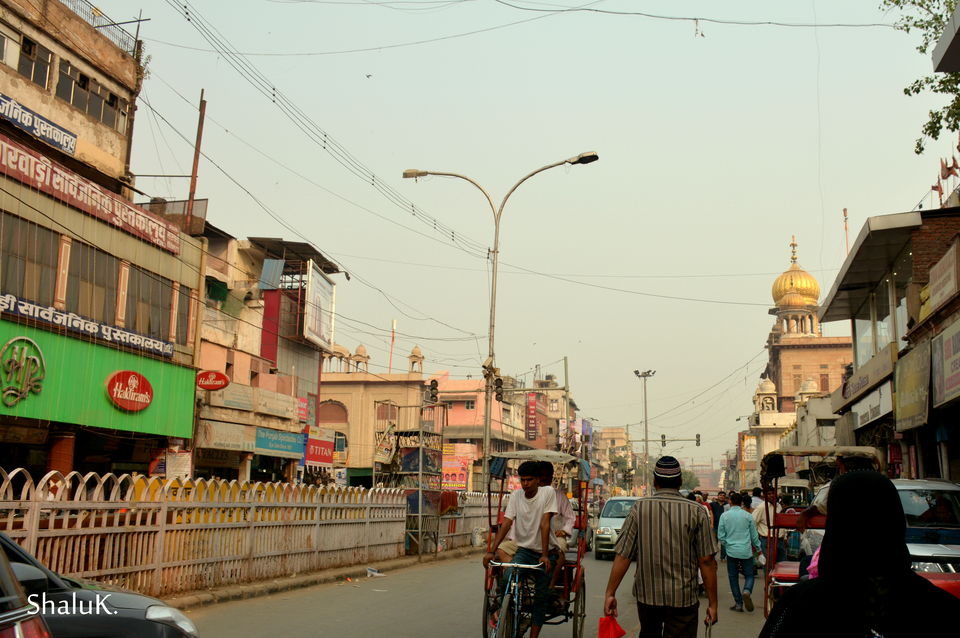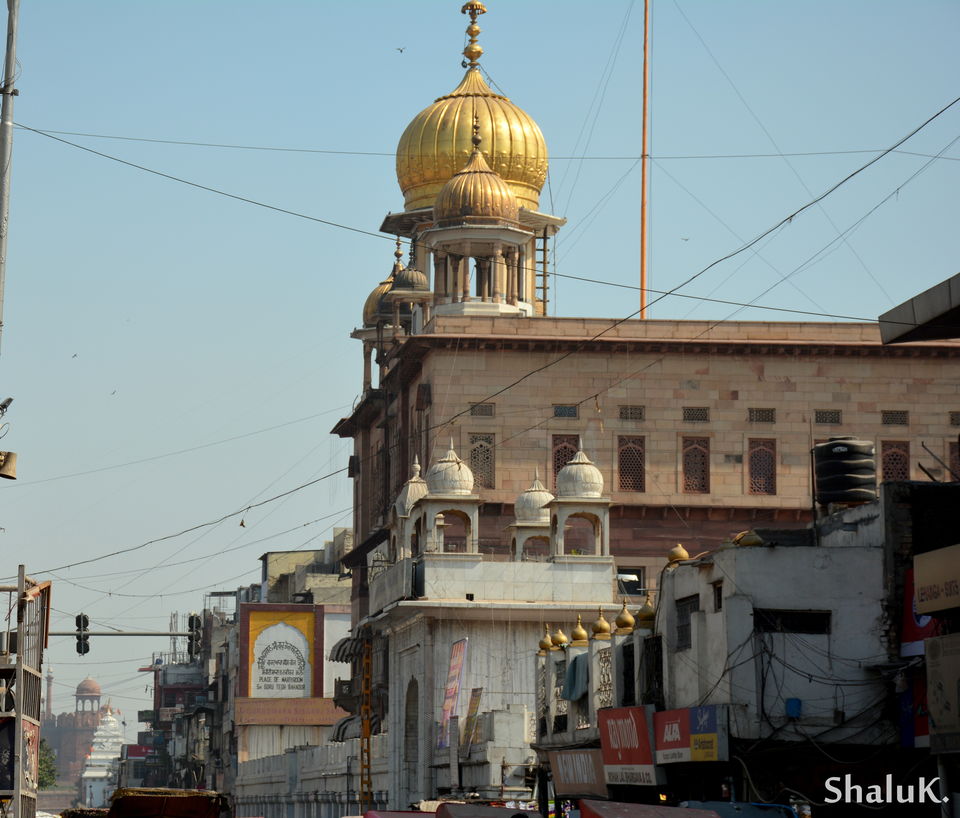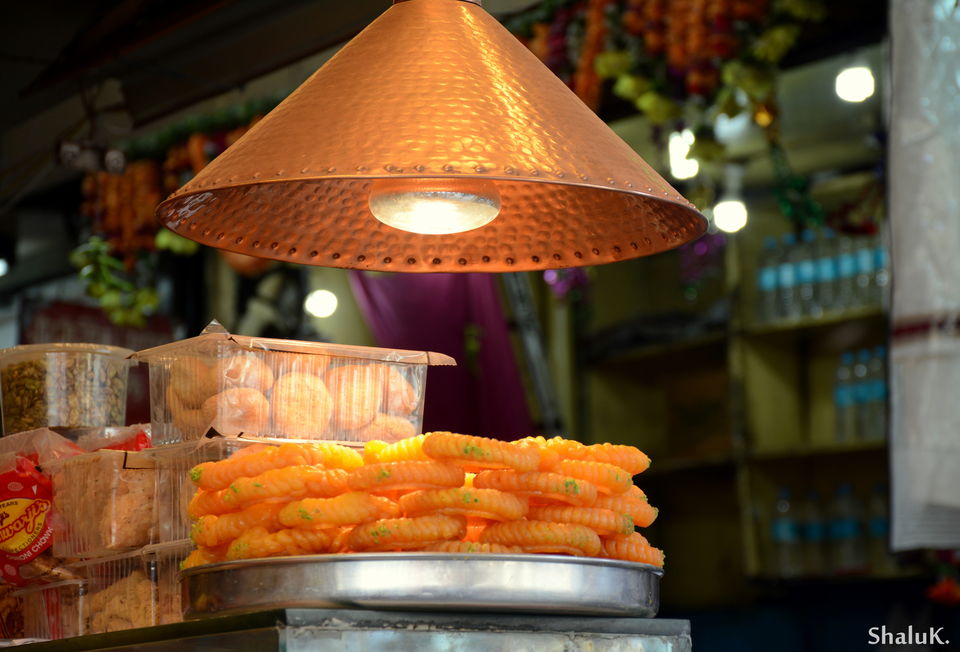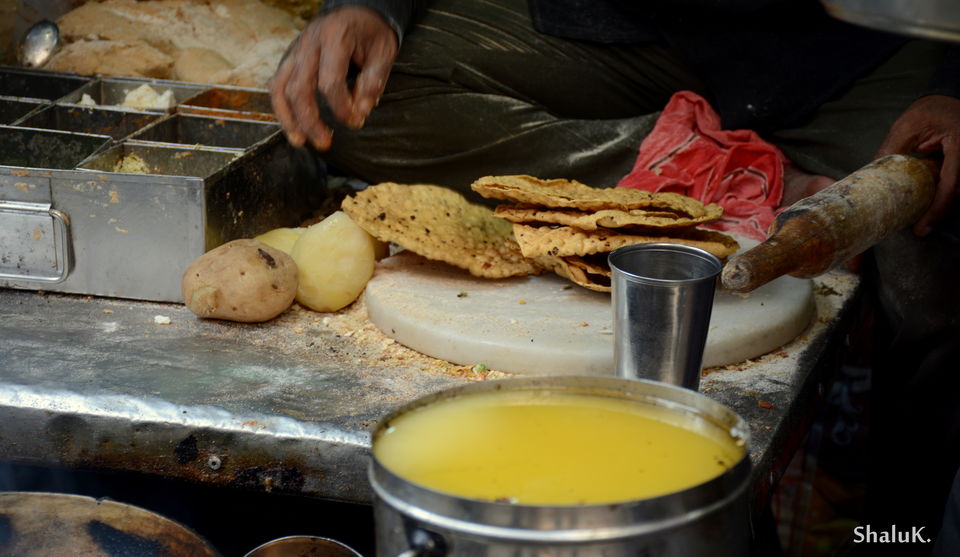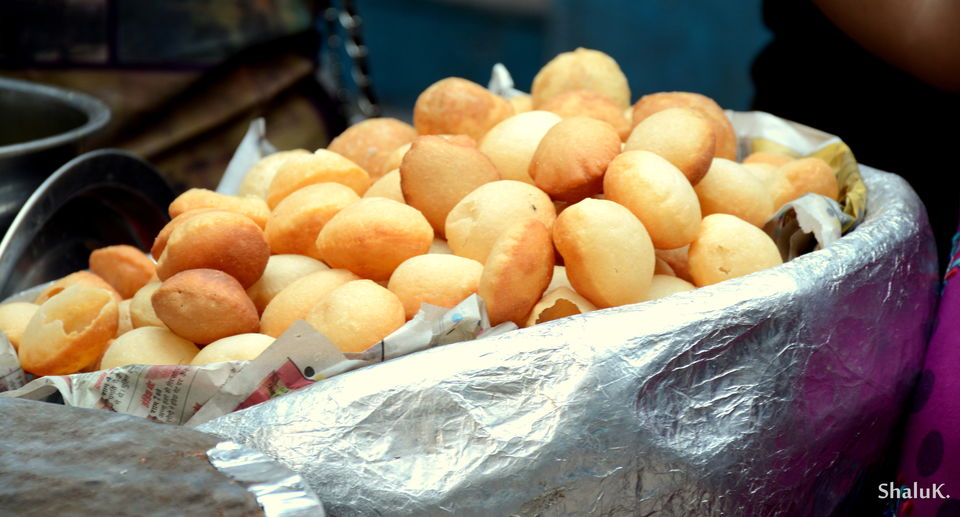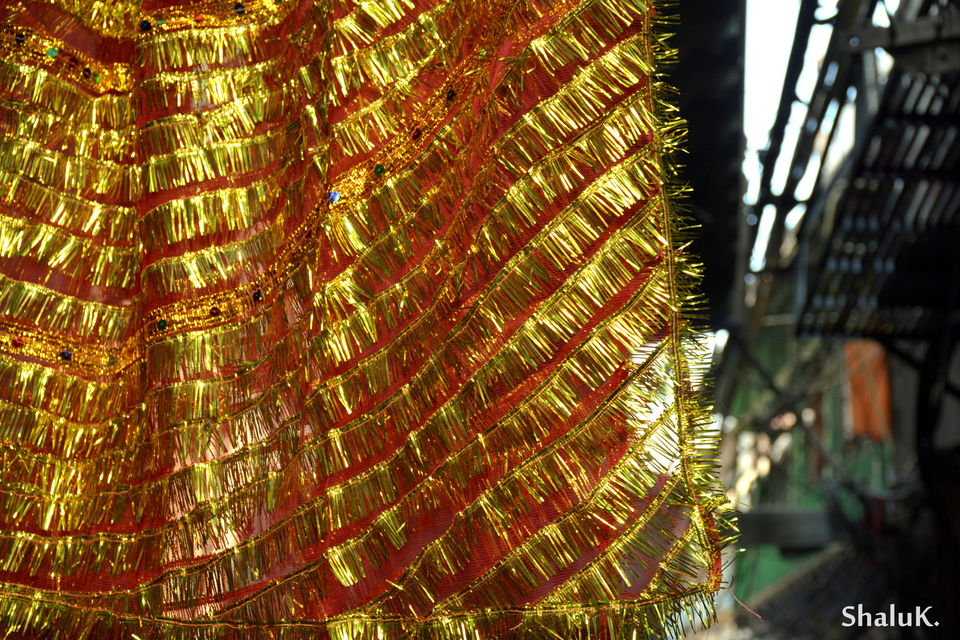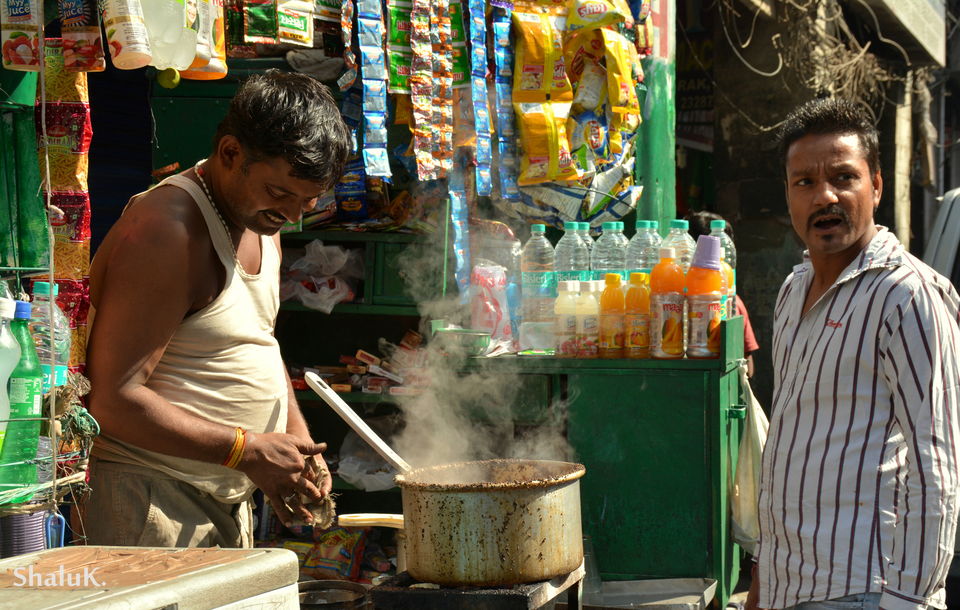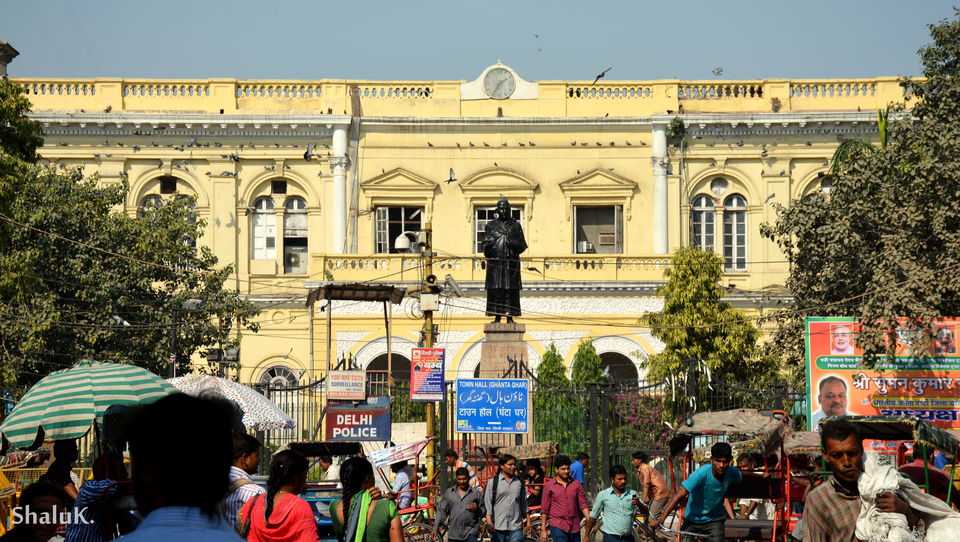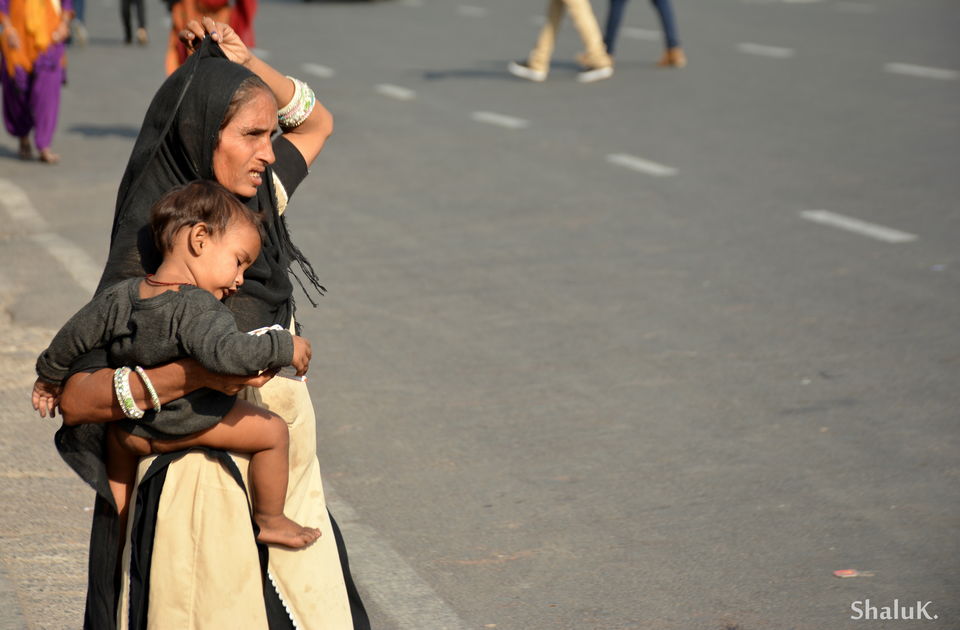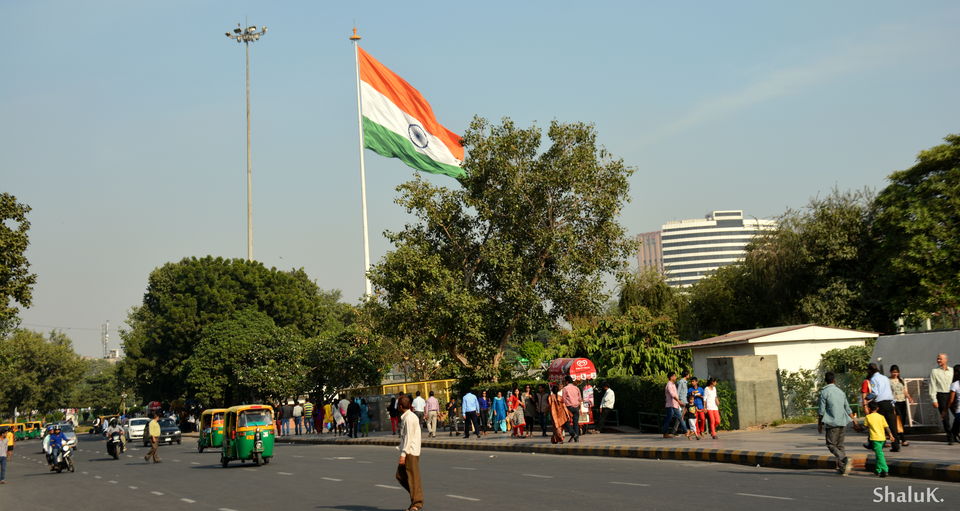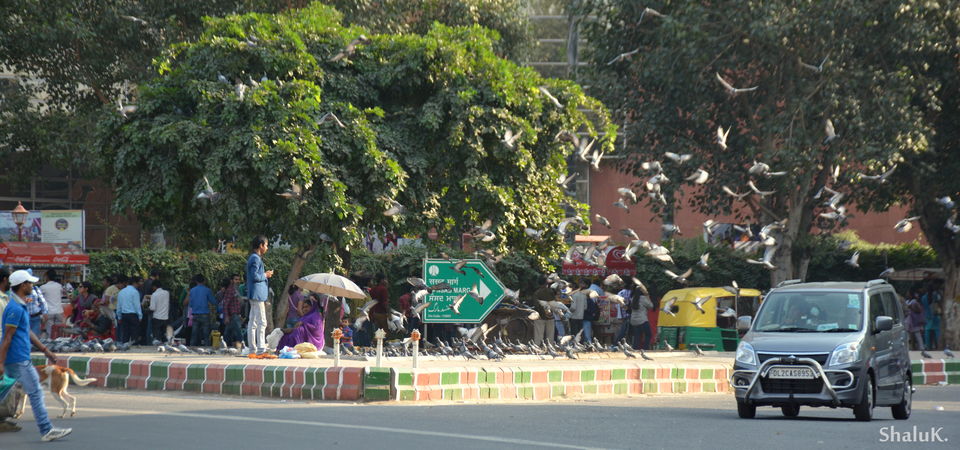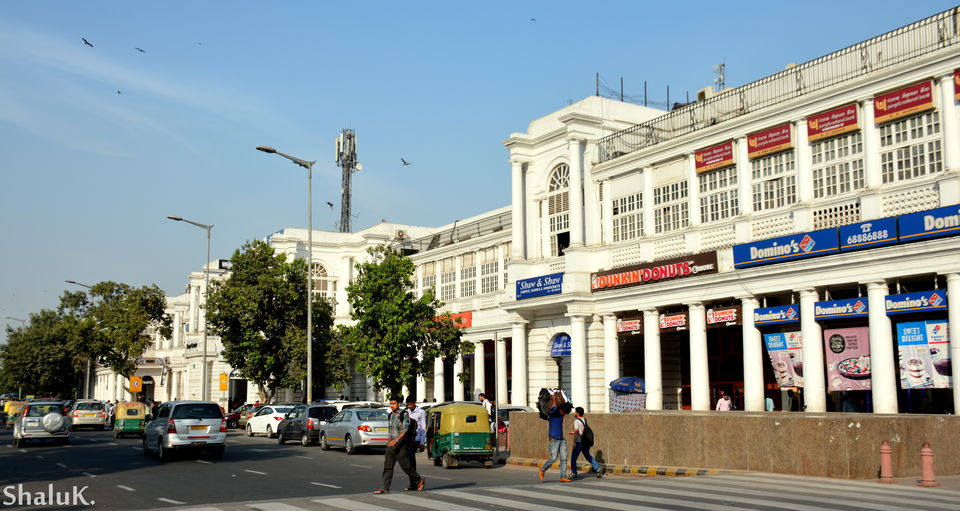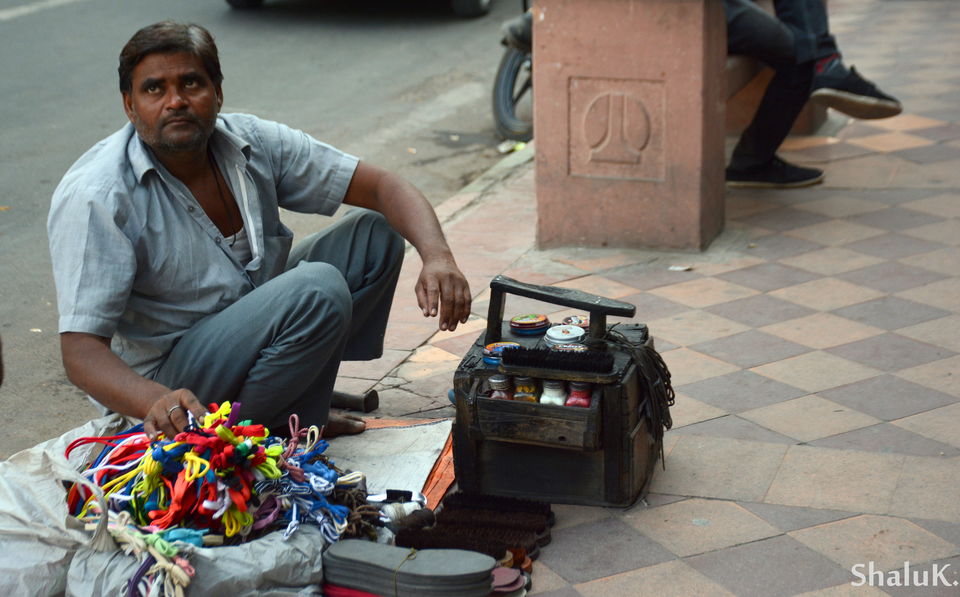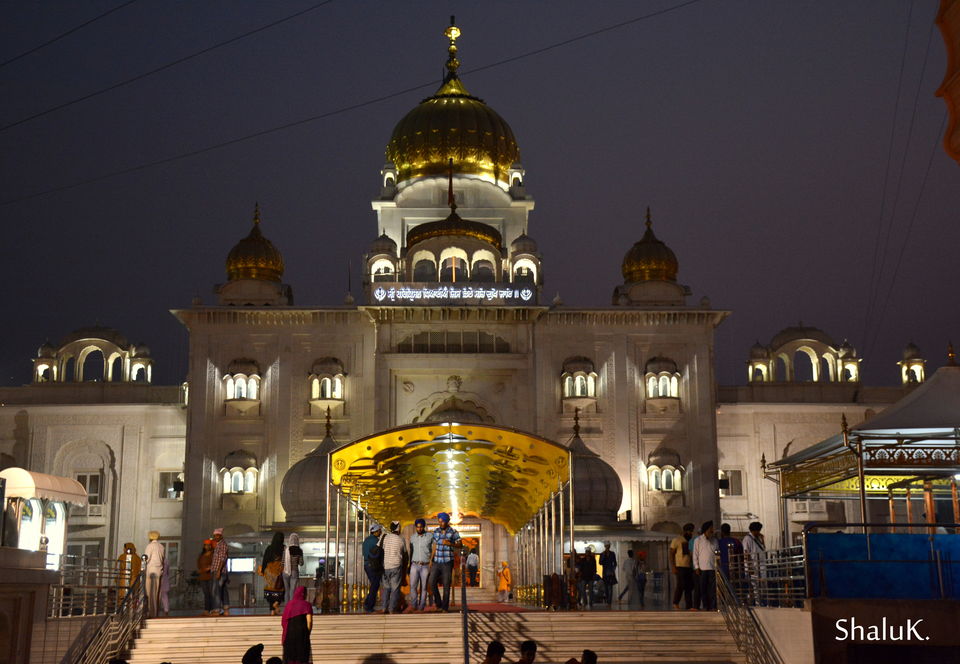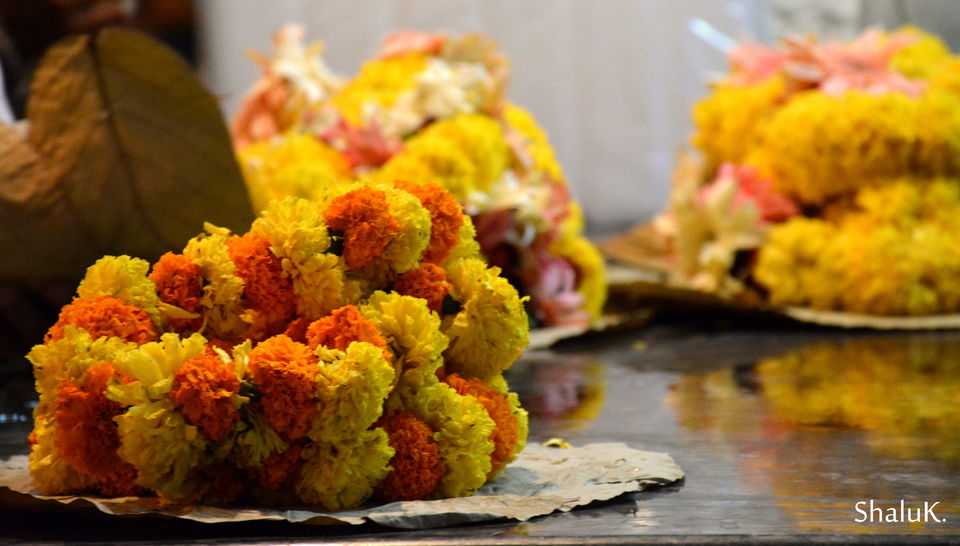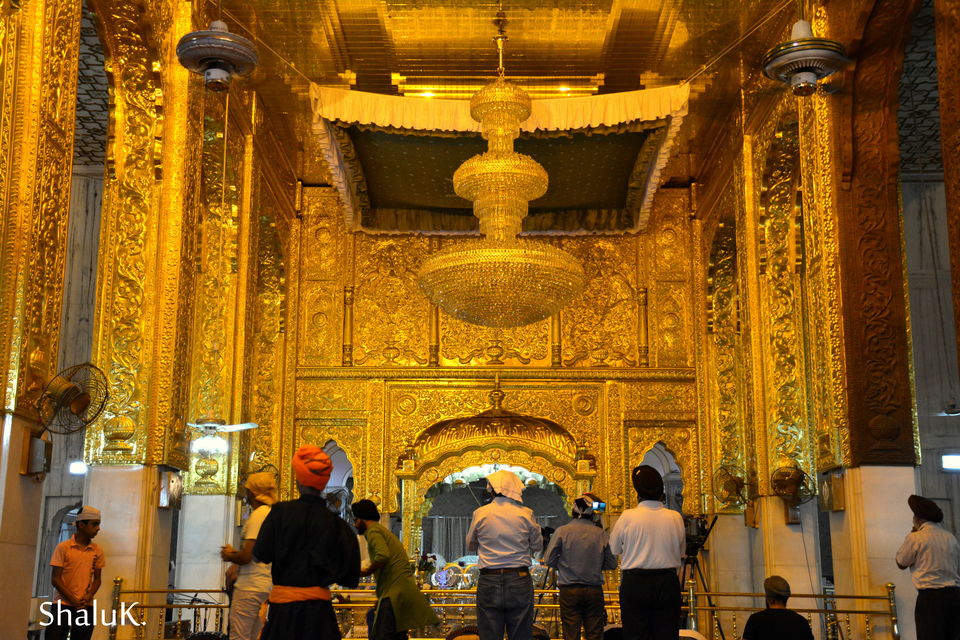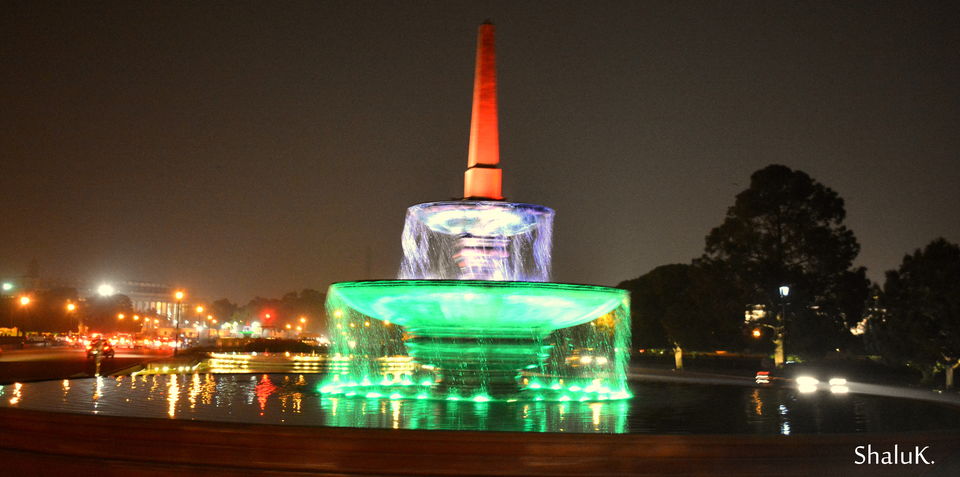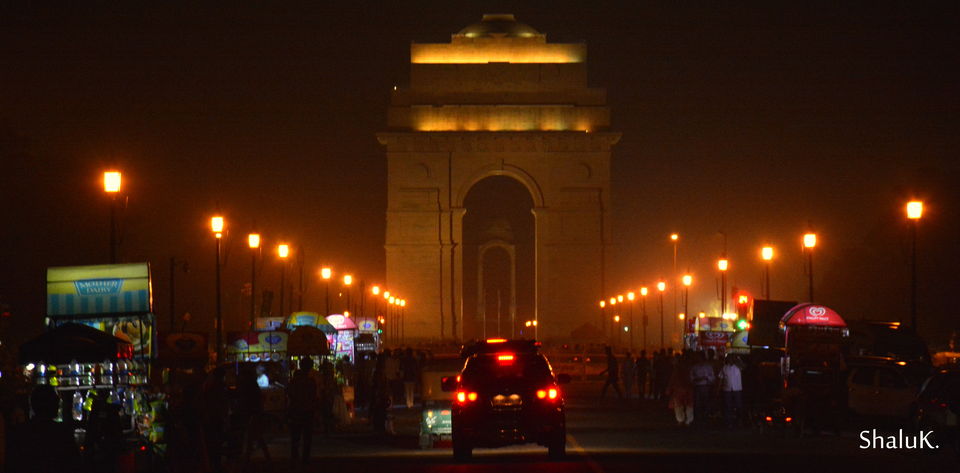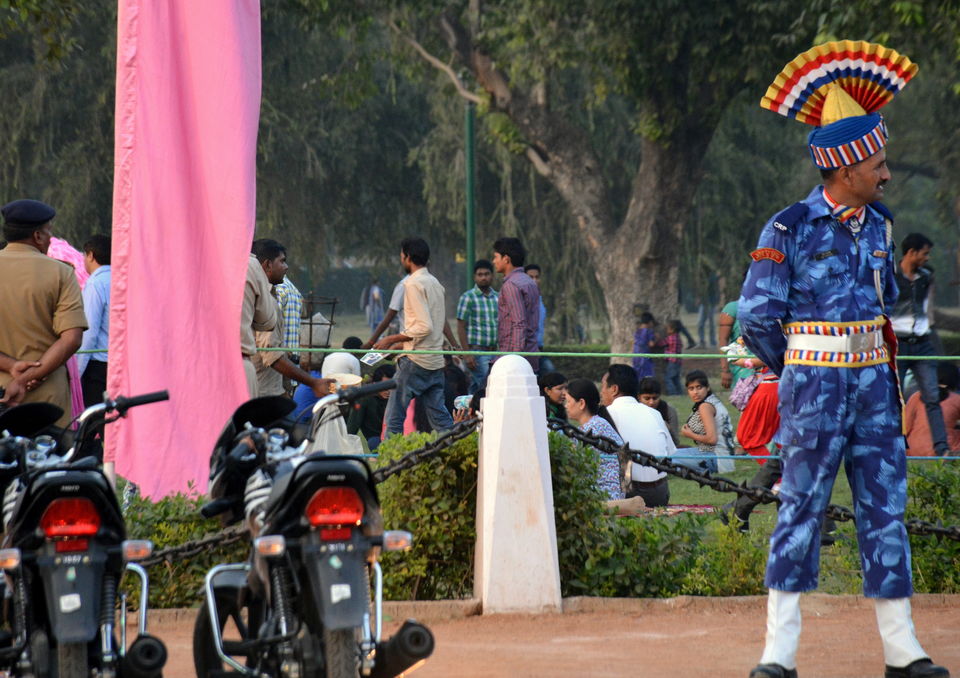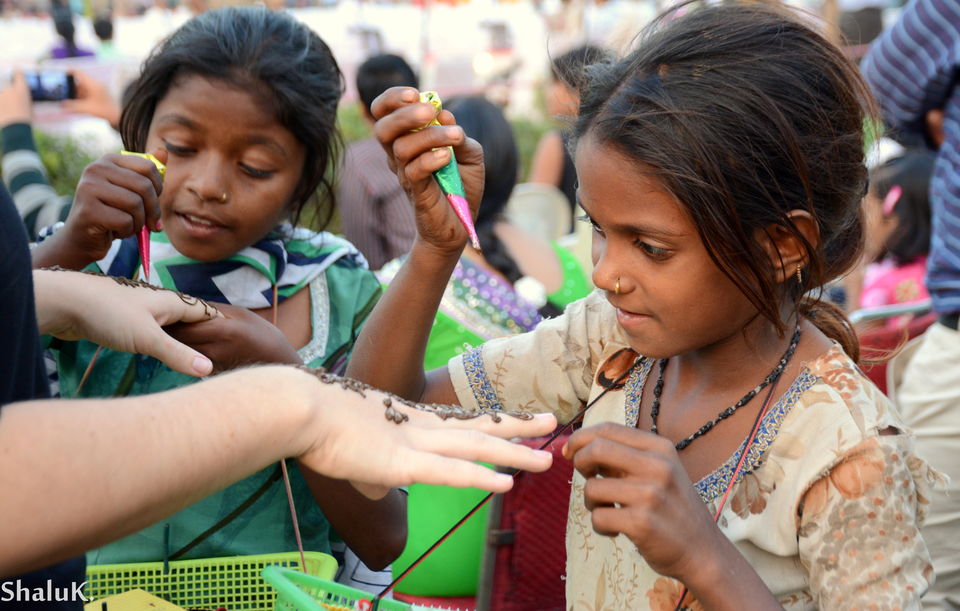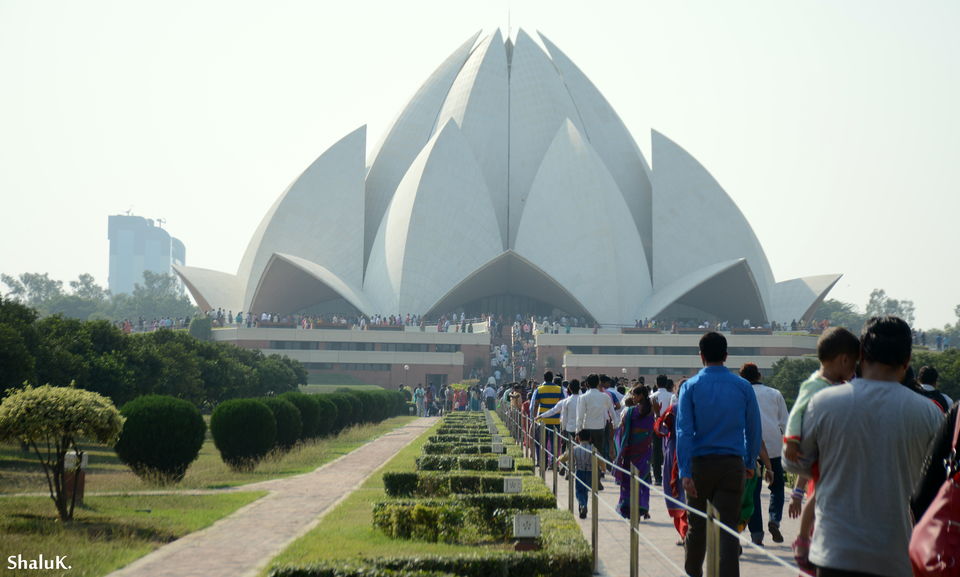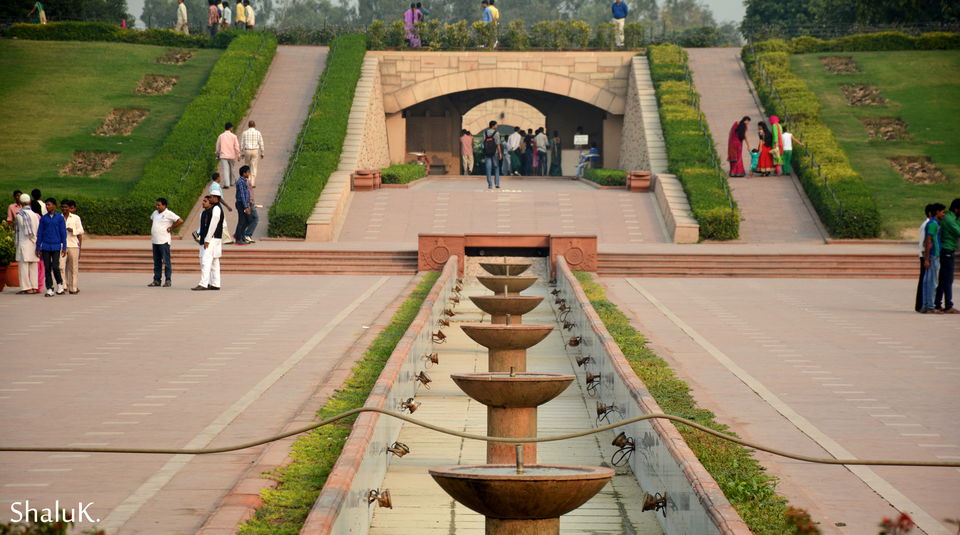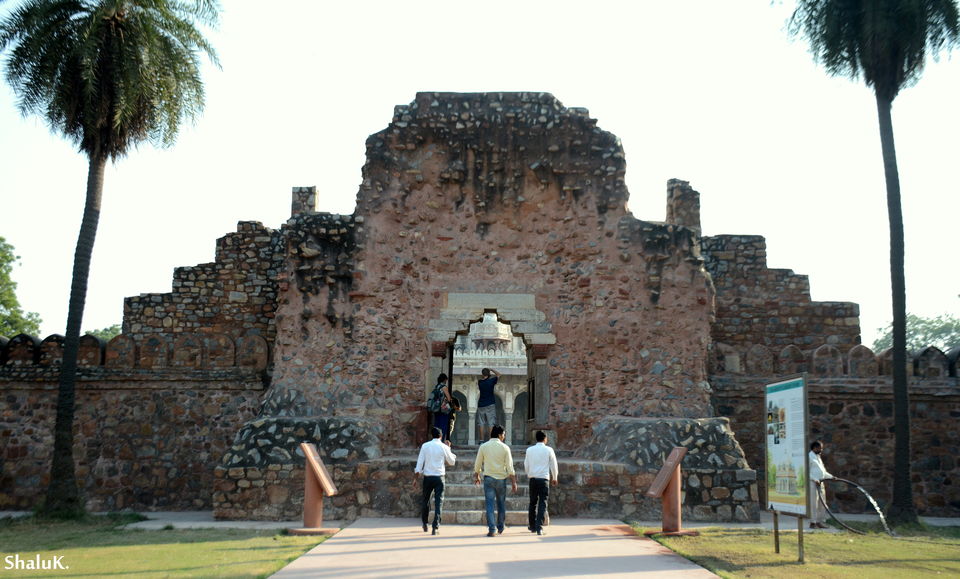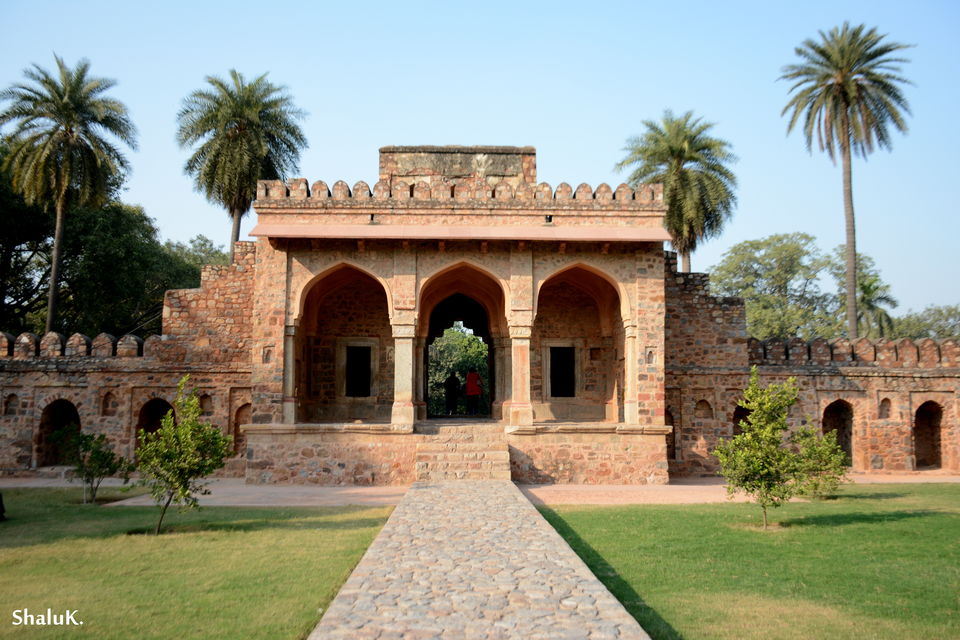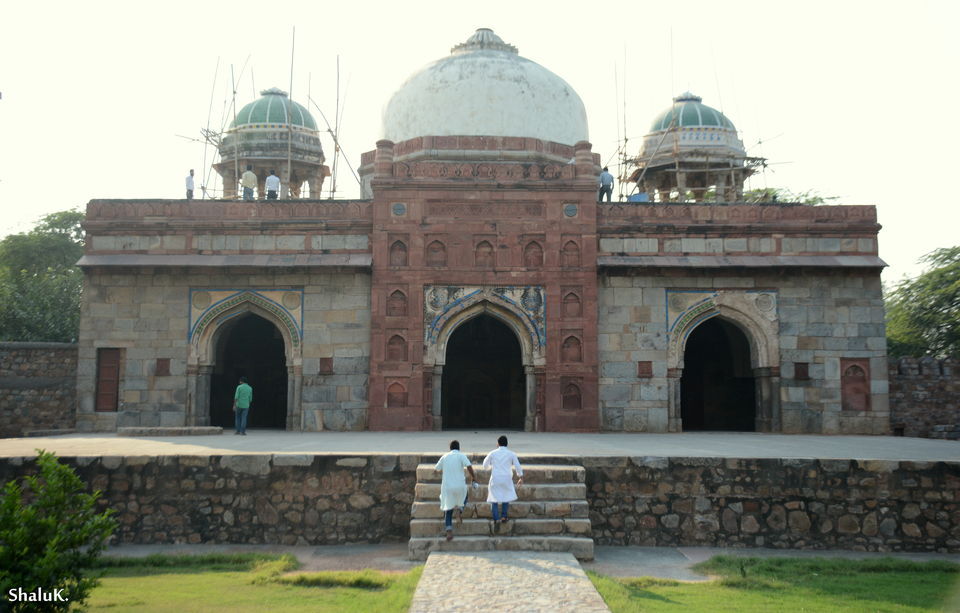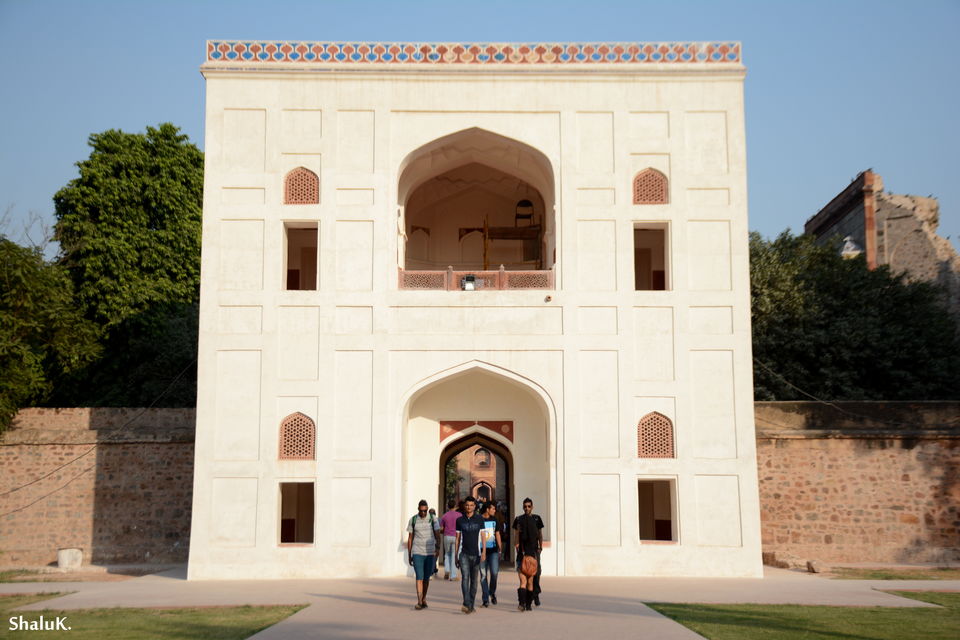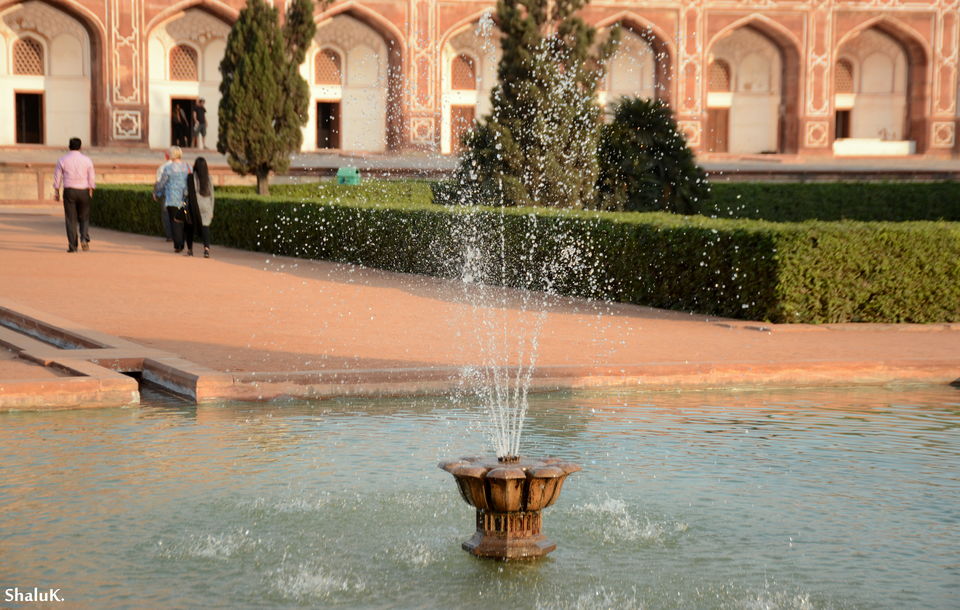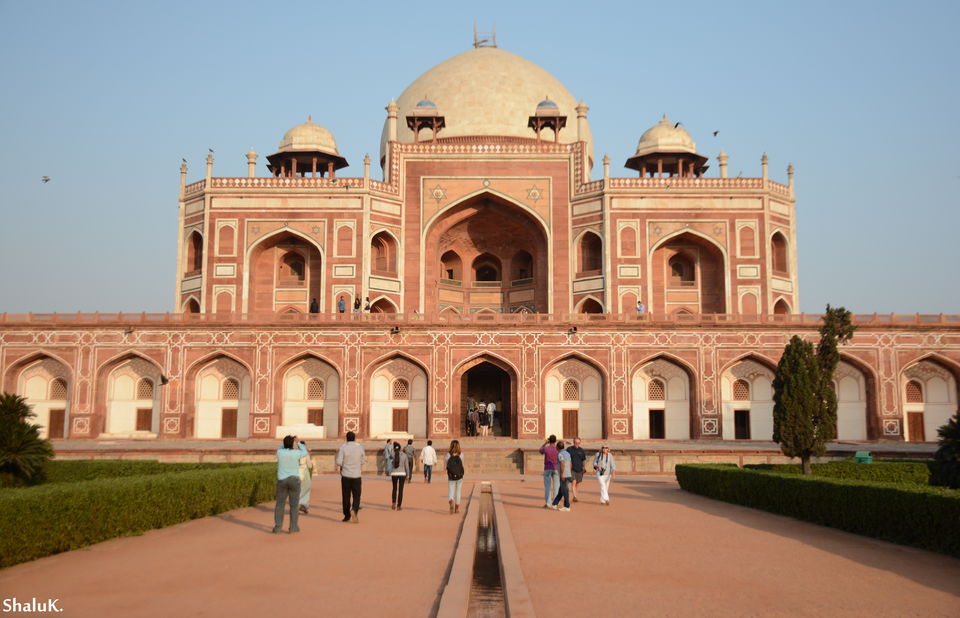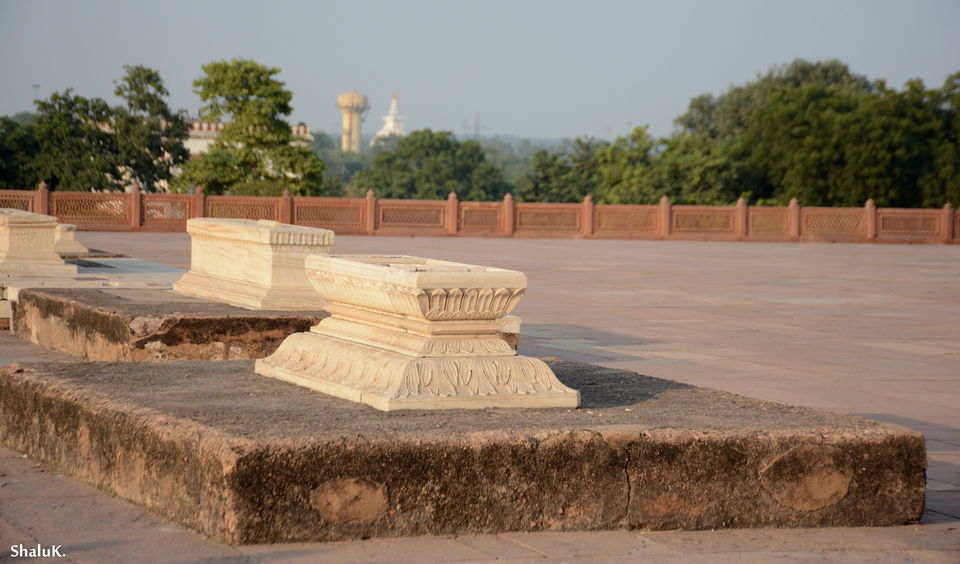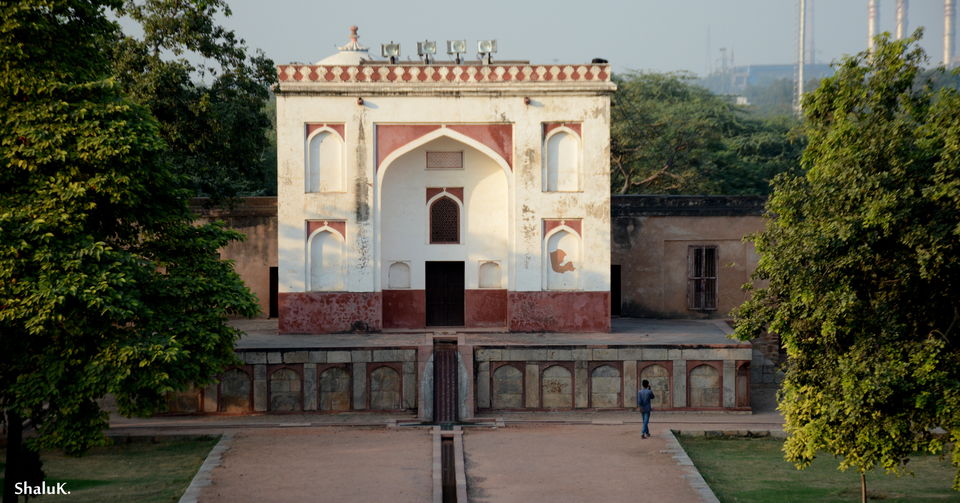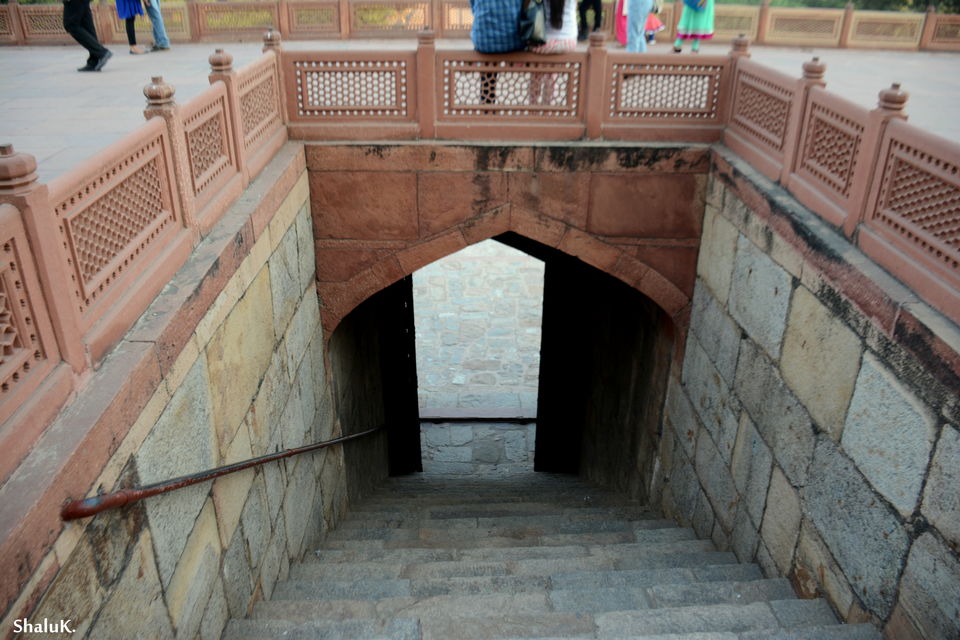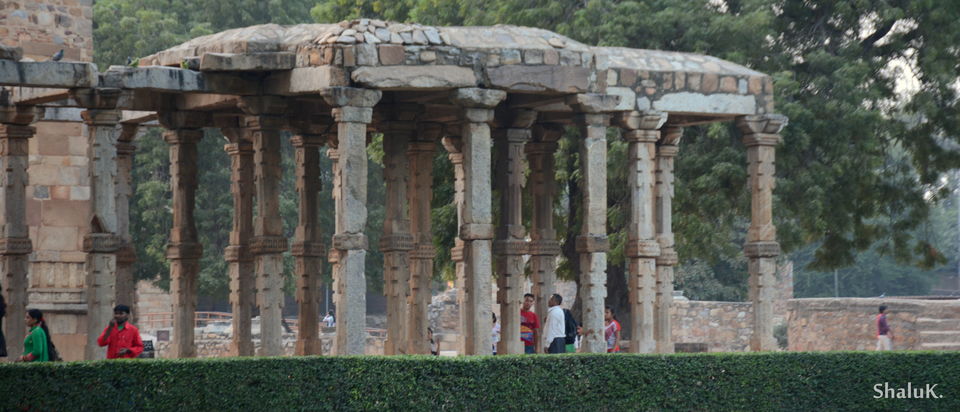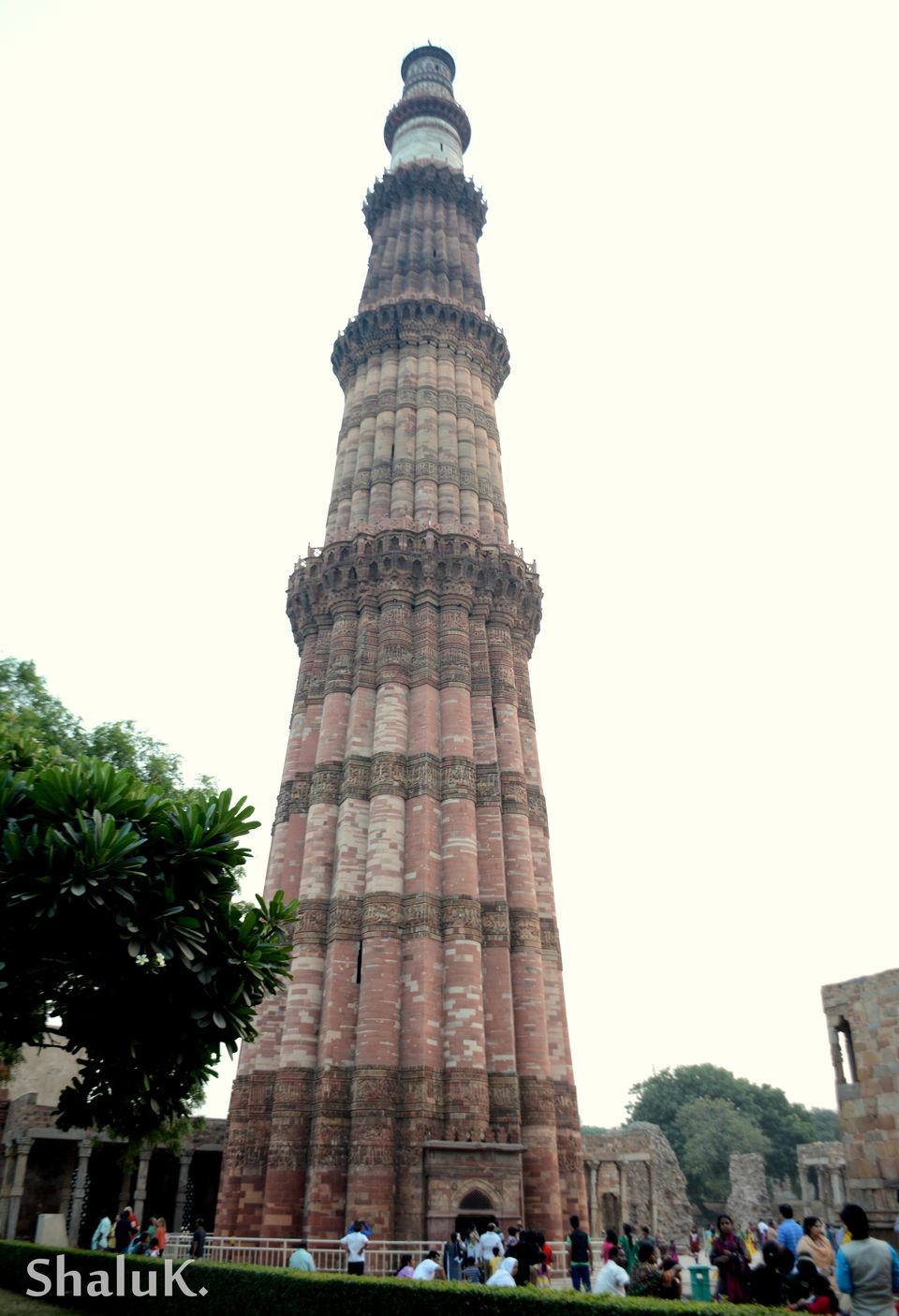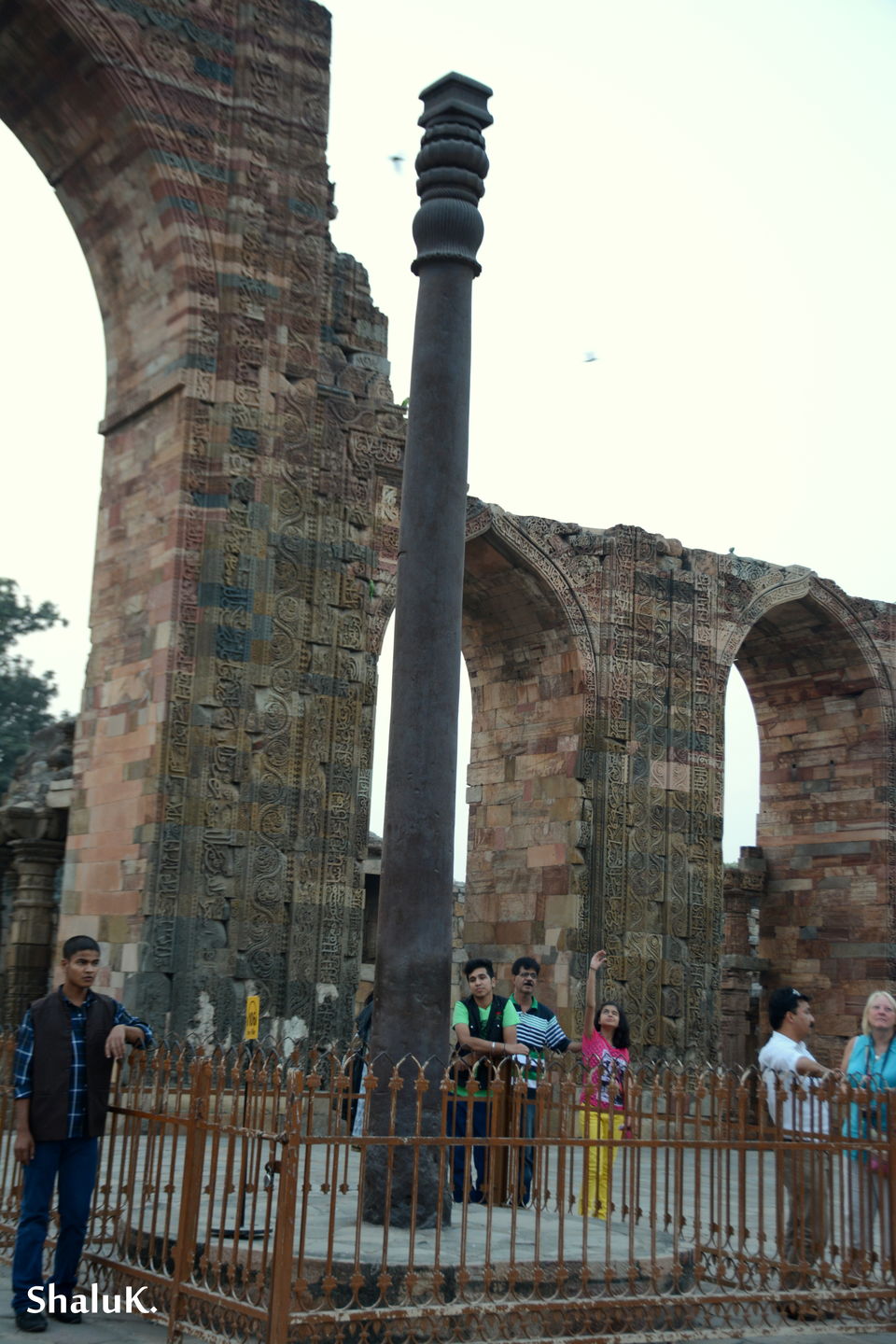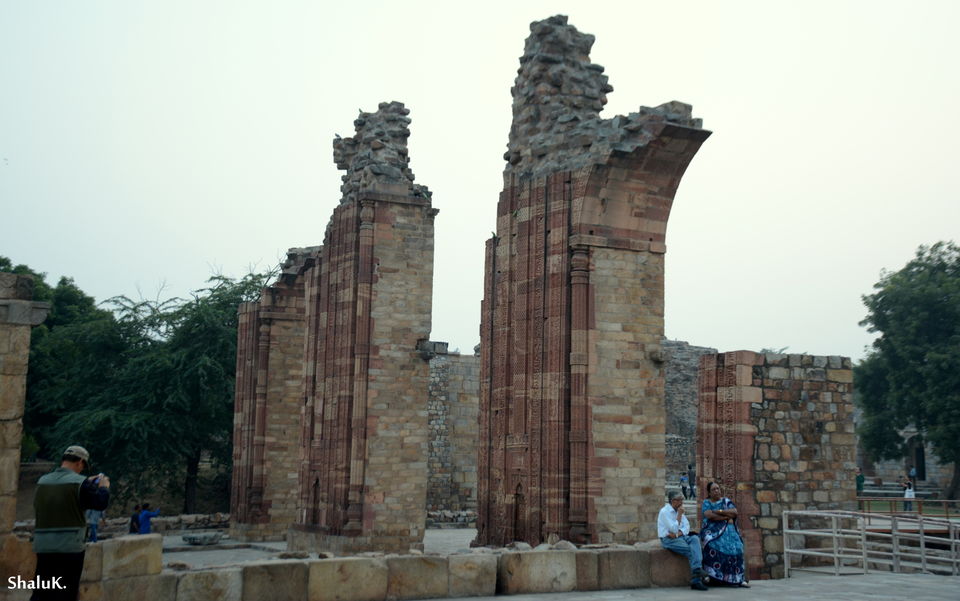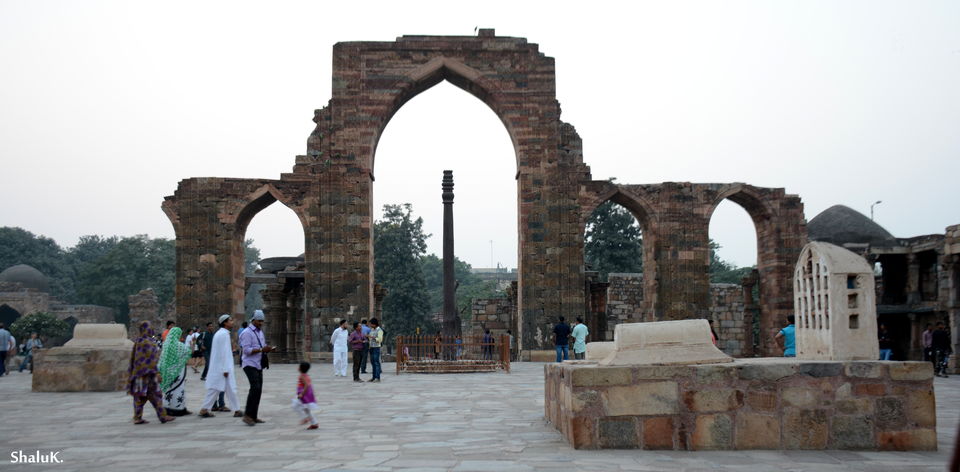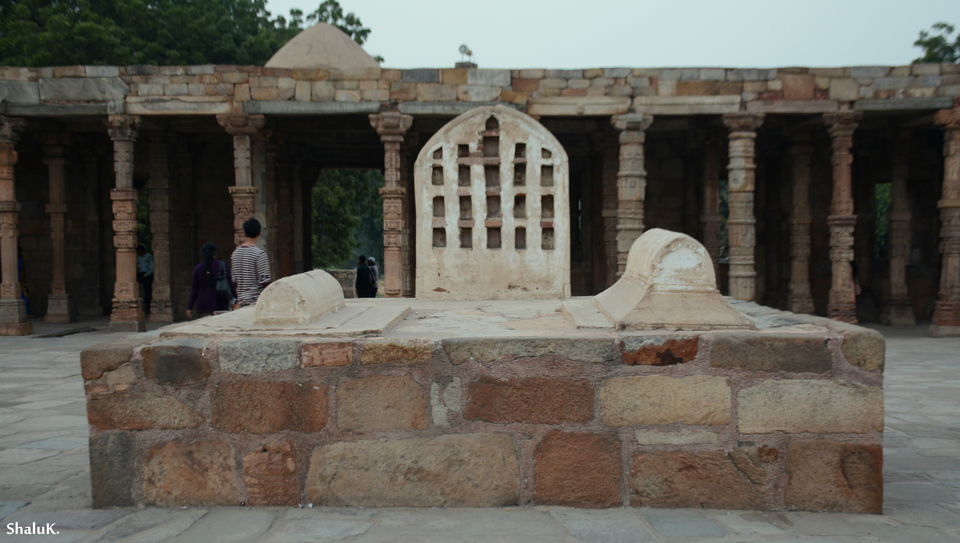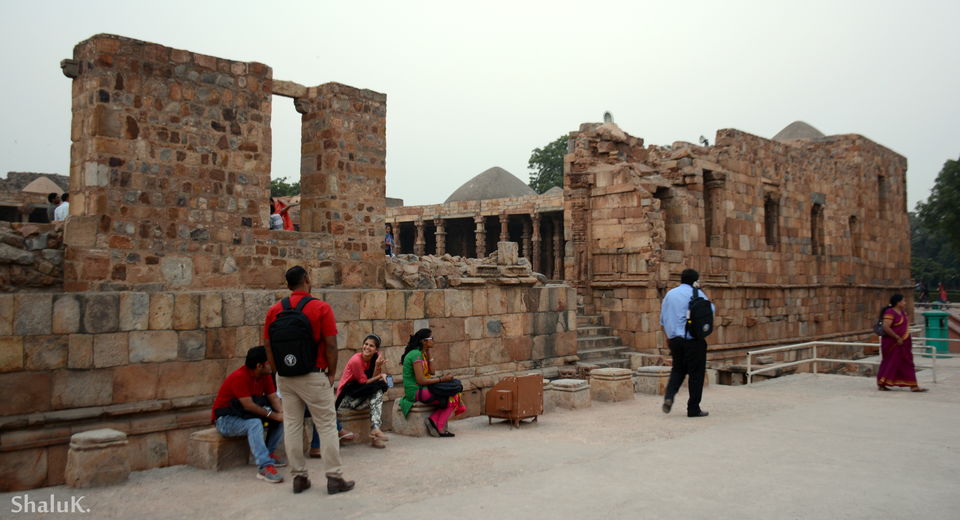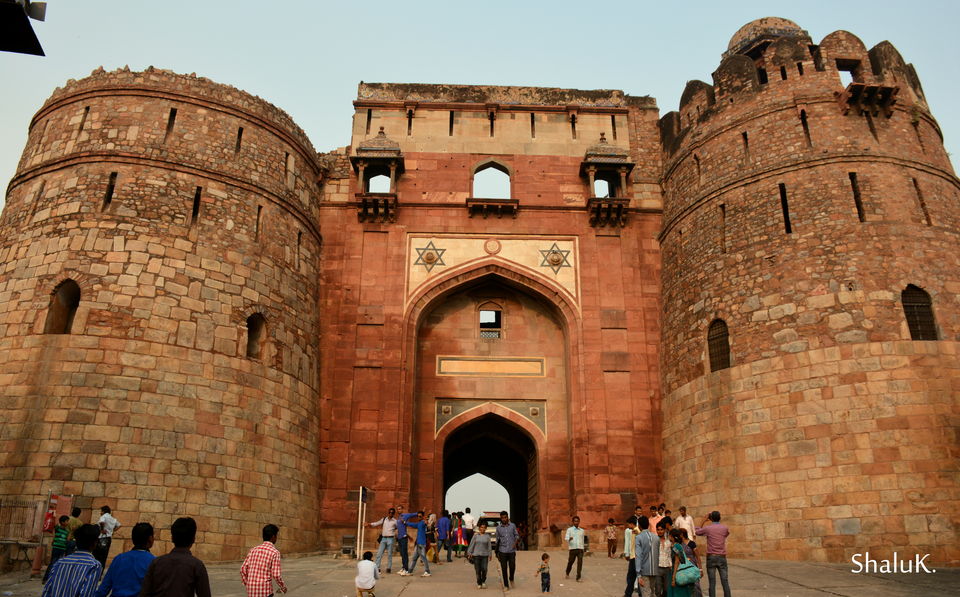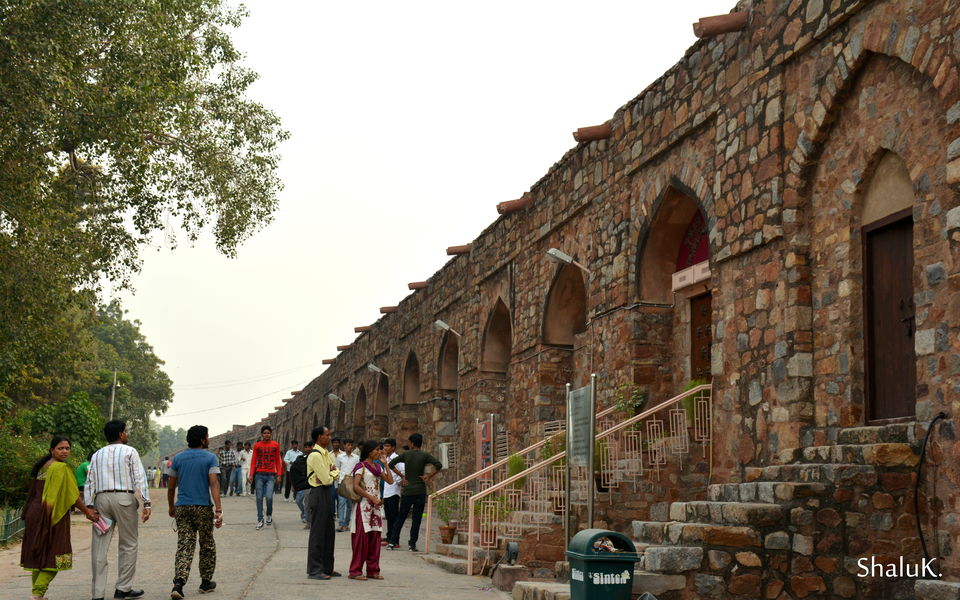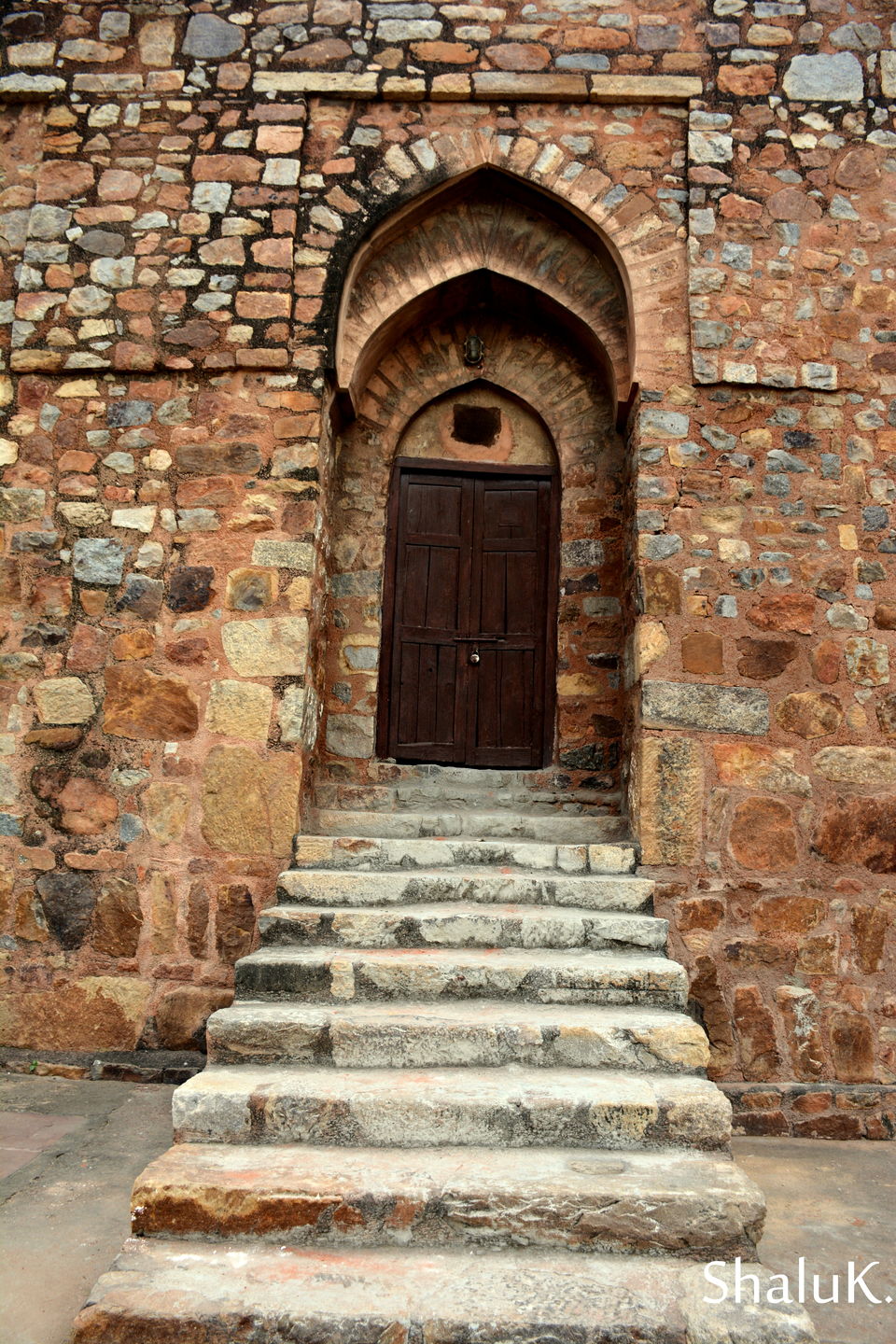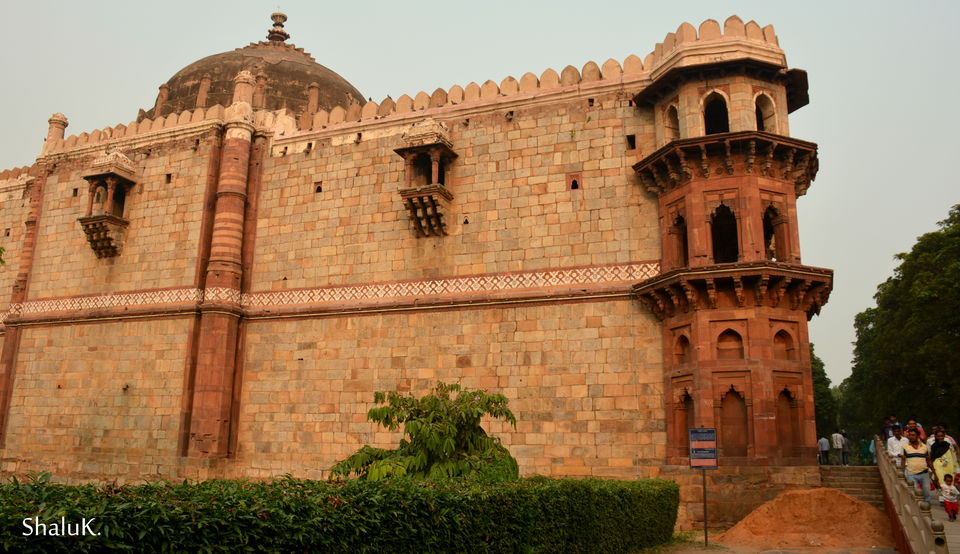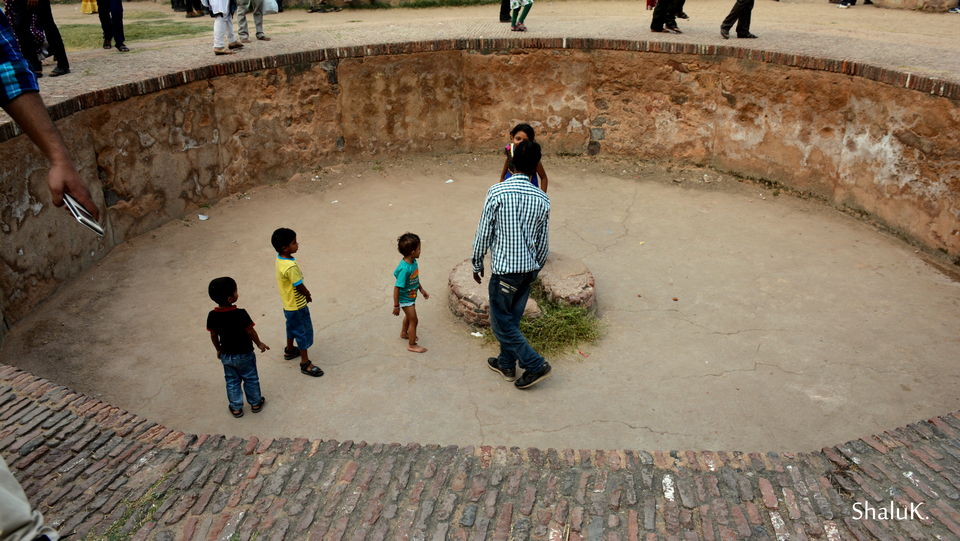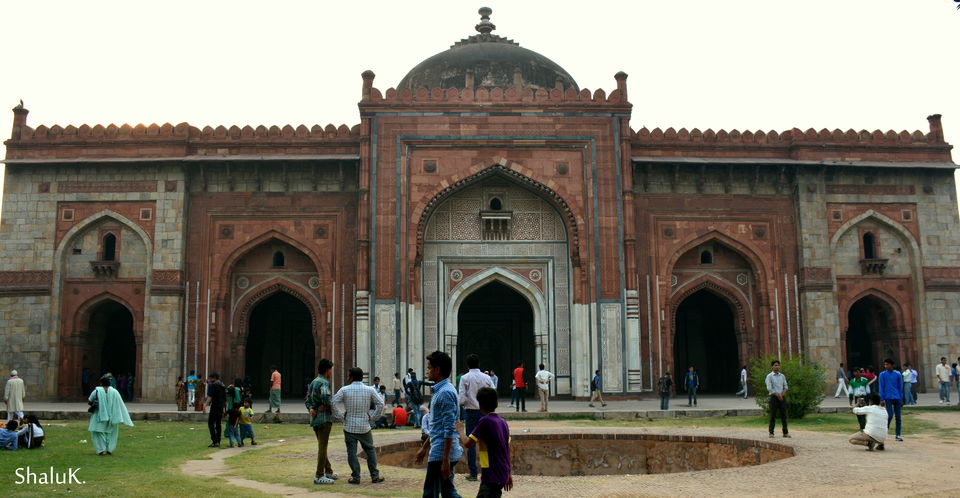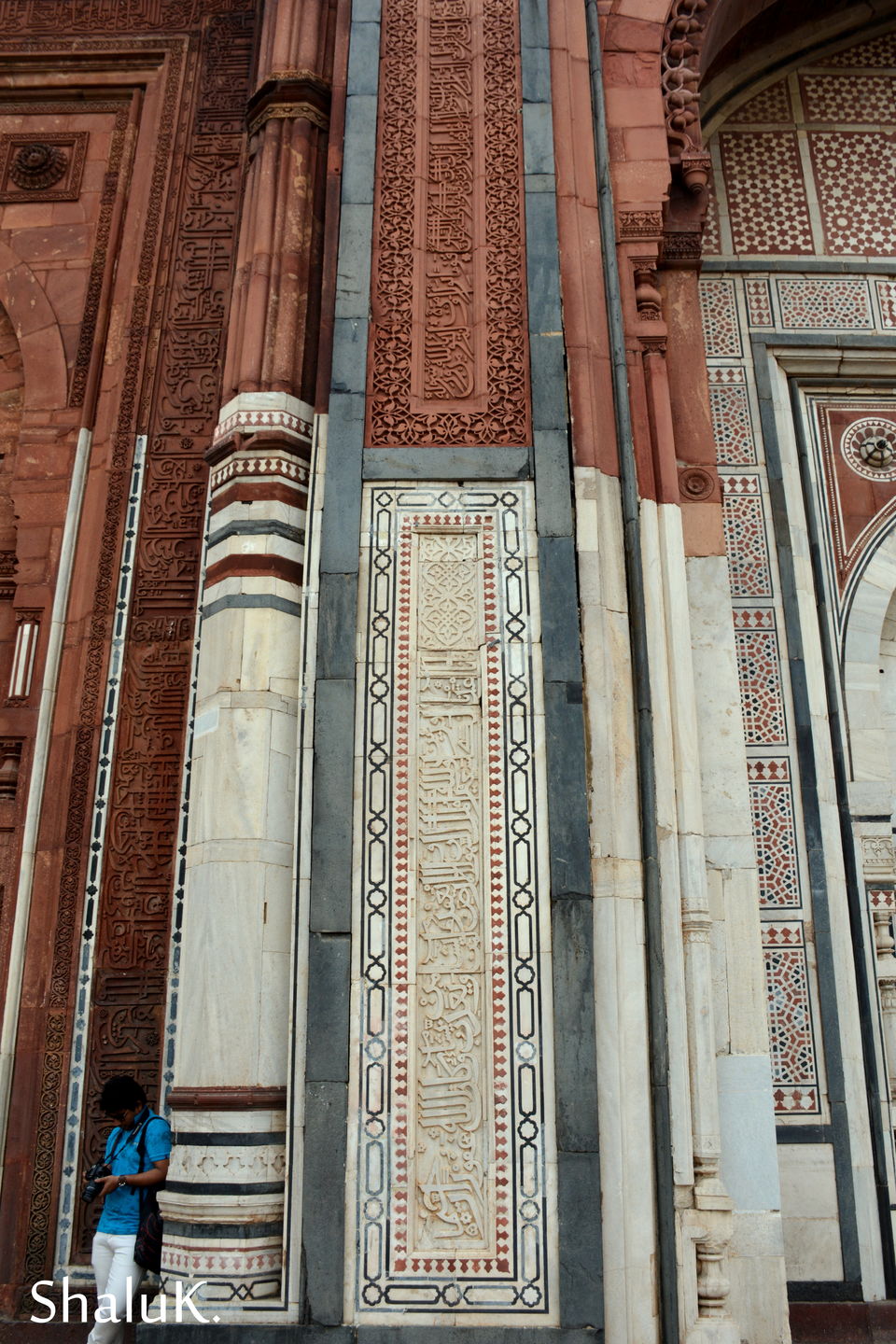 Why Visit?
Since Delhi is my hometown, the place holds a very special place in my heart. I am a Delhi-wali through and thorough. Delhi is big, loud, energetic and beautiful city. The place is still and will always remain my first love. It's so very difficult to describe the beautiful place in words. It is a complete tourism hub for the visitors. The place has no specific culture and has got best from all parts of India. The capital of India is more than the epicentre of the country. The city is famous for its historical monuments and food, which enhance the beauty of Delhi. Almost every single Delhiwala claims to be a food lover, of course we are. No wonder why we have new food joints coming up in town every other day.
Few places that you cannot miss to visit in Delhi:
Red Fort
The Red fort or 'Lal Quila' as it is usually known as is among the most visited place in Old Delhi. The place is situated right in front of Chandni Chowk. This is the place from where the Prime Minster of India hoists the Indian flag on the occasion of Independence Day, every year. Because of the extensive use of red stones in the great walls of the fort it is called 'Lal Quila'. Usually you will find the place a little over crowded. After visiting the site you can also enjoy the wide variety of food available in Chandni Chowk. Also, you will find people outside the complex selling food, books, balloons and more. Red Fort is not just a UNESCO World Heritage Site, but also a major iconic representation of our country.

Category: Monument
Location: Netaji Subhash Marg
Metro Station: Chandni Chowk
Entry Cost: Foreigners: 250 rupees Indians: 10 rupees Free for children under 15 years.
Opening Hours: 9 am to 6 pm. Monday closed.
Jama Masjid
This historical spot is situated in the central heart of Old Delhi near other famous sites, including the Red Fort and Chandni Chowk market, so plan extra time to discover this area. The aesthetic architectural pattern of shrine will surely surprise you.  There are sayings that the mosque has the capability of holding 25,000 worshippers. Here, one is asked to remove shoes and they have a dress code i.e. long robe for women. Since it's a place of worship they take the dress code very seriously. Clicking pictures inside the Masjid will cost you a whooping Rs. 200. The principal prayer hall is situated on the western side, which is utilized by the worshippers on almost all the days except on Fridays and other Muslim holidays. The eastern entrance of the shrine remains open only on Friday.
Category: Religious
Location: Opposite Chandni Chowk, Old Delhi. Near the Red Fort.
Metro Station: Chawri Bazaar
Entry Cost: Free, but a camera fee of 200 rupees applies.
Opening Hours: Daily, Tourists not allowed during prayer hours.
Chandni Chowk
 Chandni Chowk is one of the oldest and among the most popular markets in Delhi. Usually you will find the streets crowded. Plus the lanes are divided into different markets with different specialized products. Chandni chowk is a perfect place to shop in.
Bhaigirath palace market area is well known for all kind of electric products.
Desib Kalan is the oldest market known for silver jewellery.
Kinari Bazaar is the best place to look for Zari and Zardozi trimmings and tinsel.
A visit to khari baoli is must for the spice-lover.
Chandni Chowk is also famous for the great variety of food items and is well known for the Paranthe wali gali. Here, you'll find the most delicious Paranthas. The shops offer about 20 varieties of Paranthas stuffed with exotic fillings like Chilies, Lemons, Kajus (cashews), Badams (almonds), Matar (peas), Khoya (milk-based), Rabri (yoghurt-based), Bitter Gourds, Lady Fingers, Radishes, Carrots, Cauliflowers etc.
Food: 
Karim's
What's good: Mutton Paya, Mutton Nihari
Natraj Dahi Bhalle
What's good: Dahi Bhalla, Aalo Tikki
Dogra Snacks
What's good: Green Vegetarian Pakodas
Amritsari Lassi Corner
What's good: Punjabi Lassi
Kachori Wala
What's good: Khasta Kachori
Kake Di Hatti
What's good: Naan & Sabzi with Dal Makani
Places you will find hygienic and delicious street food:
Shree Balaji Chaat Bhandar
What's good : Papri Chaat
Bishan Swaroop
What's good: Aloo Kulca
Lala Babu Chaat Bhandar
What's good: Gobi muttar Samosa
Jugal Kishore Ramj Lal
What's good: Fruit Chaat
Location: Old Delhi.
Opening Hours: Daily except Sundays.
What to buy: Jewellery, Clothes, Shoes and Electronic Goods.
Connaught Place

 

Connaught place is one of the most popular shopping areas in Delhi, also known as the economical hub of Delhi. CP is famous for its night-life. The area was built in 1931 as the commercial centre of the British Raj. It is the best place to relax. This market is divided into two circles.
Food: 
Gola
What's good: Variety of chicken dishes.
Nizam's Khati Kabab
What's good: Non-veg rolls
Embassy
What's good: Mutton Samosa
Kwality
What's good: Chole Bhature
Bengali Market
What's good: Rasqulla
Location: Rajeev Chowk, Connaught Place.
Opening Hours: Daily hours except Sundays.
What to Buy: Clothes,bags,shoes and more.
Bangla Sahib
Gurudwara Bangla Sahib is a must visit place for people of all religions & belief.
The place is delightful and there is a feeling of peace and happiness one gets while at the gurudwara. Bangla Sahib has a sarovar, which looks beautiful, especially on a winter morning.
Don't miss to visit the place during festivals as the place looks amazingly beautiful at that period of time with the lighting and decorations.
The 24X7 Kadah Parsad and the Langar is the most amazing thing about the place, it will make you fall in love all over again. You can volunteer to work in the 'Seva' team.
I know very less about Sikh culture but the place gives me a feeling of calm and peace. You can sit there for hours. Remember to cover you head while entering the gurudwara. Also, at the entrance you will have to remove your shoes at the shoe minding room.

Category: Religious
Location: Baba Bangla Sahib Marg, a cross from Gole Post office, Delhi.
Metro Station: Patel Chowk (1.1 km away)
Entry Cost: Free
Opening Hours: 4 am to 9 pm.
India Gate
Designed by Sir Edwin Lutyens and Completed in 1931, India Gate is one of my favourite places in Delhi. The place was built as a memorial to commemorate the 70,000 India soldiers killed in the World War 1.  In the middle of the monument lies an eternal flame "Amar Jawan Jyoti", beside a rifle topped with a war hat. India Gate is a wonderful place to go for an outing with your friends and family. Remember the old school picnics with sandwiches and frisbies and without your android and apple devices? This is a perfect place to do that.  Pictures become a ritual once you are at The India Gate. You can also enjoy boat riding at India Gate. Just like the Marine drive in Mumbai, boat rides in Venice, Sukhna lake in Chandigarh, this is a perfect place for a breathtaking view on a late night visit. Extra bonus and perks for Ice-cream lovers. Lately, India Gate has also become a pivotal point for citizen's protests and gathering. It's surely a kind of place that you will want to visit again and again.

Category: Memorial
Location: Near Nehru place, South New Delhi.
Metro Station: Pragati Maidan
Entry Cost: Free.
Opening Hours: Always Open.
Lotus Temple
The place is also known as Bahai Temple. It is among the most visited buildings in the world and among the most serene spots of Delhi. The temple is well-known among tourists because of its popularity and structural design. It's one of the six noteworthy Bahai places of love on the planet.
The place is enclosed by small-sized fully cemented ponds. These small-sized ponds keep the temple cool during the hot sunny day. The place looks beautiful in the evening.
One has to take a long walk barefoot over the carpeted paths.
You will find guides (volunteers) outside the gate of the complex, who will help you know about the place better. Despite of long queues the place is very well managed.
The holy place was built in 1986 of pure marble from the Pentel Mountain in Greece by an Iranian architect Fariborz Sahba. The temple was designed in the shape of lotus.
Apart from all that, Photography is not allowed inside the complex and there is no place to eat in the complex. It is advisable to carry eatables and water.
Category: Religious
Location: Near Nehru Place, South New Delhi.
Metro Station: Kalkaji Mandir
Entry Cost: Free.
Opening Hours: Daily, Till 5 pm.
Raj Ghat

 
This is the place where India's 'Father of the Nation' Mahatma Gandhi's remains are buried.
Thousands of people from all over the world visit the site every year, making it a standout amongst the most prominent of Delhi vacation destinations.
You will have to do a lot of walking but it's a nice walk away from the hustle and bustle of Delhi. You will also have to take your shoes off at the entrance area. It might take you an hour or so to walk around the gardens while paying respect to this great man. There is no entry fee. In the parking area, there is a little restaurant where you can have snacks.

Category: Memorial
Location: Central Delhi
Metro Station: Pragati Maidan
Entry Cost: Free.
Opening Hours: 6:00 AM – 6:00PM
 

Humayun's Tomb
Humayun's Tomb is the most beautiful tomb in Delhi. The monument is well-known among tourists because of its popularity and architecture. The place lies between Yamuna River and Nizamuddin Dargah.
It was the first garden tomb on the Indian Subcontinent. Also, Humayun tomb is the first place to use Red sand stone and White marble in such a huge quantity.
In 1993, it was declared a UNESCO World heritage Site. Currently the complex is undergoing renovations.

Category: Monument
Location: Nizamuddin East, New Delhi. Near the Nizamuddin train station, off Mathura road.
Metro Station: Chawri Bazar.
Entry Cost:  Foreigners: 250 rupees Indians: 10 rupees Free for children under 15 years.
Opening Hours: Until 5 pm.
Qutab Minar
Qutub Minar is the tallest minaret in India. The minaret and other landmark inside the complex have been declared as an UNESCO world legacy site. It stands tall at Mehruali, constructed from red sandstone and marble. The minaret and other landmark inside the complex are manufactured from Red sandstone and marble, the spot is known for its history and architecture. The minaret is 72.5 meters high and has five-story with an anticipating overhang. Several films have been shot here. The spot is among the top tourist sites. I had somewhat terrible experience as there was no place to eat. It is advisable to carry eatables and water. There's a canteen few meters outside the complex near the ticket booth. It will take time to cover the whole place. It is possible that auto rickshaw can charge you little high. Avoid visiting the place during late hours as the area is pretty inaccessible.
Category: Monument
Location: Mehrauli, South New Delhi.
Metro Station: Qutab Minar
Entry Cost: Foreigners: 250 rupees Indians: 10 rupees Free for children under 15 years.
Opening Hours: Till 5 pm.
Purana Qila
The old fort or "Purana Qila" is made from red sandstone with marbles on the walls, built by Afghan ruler Sher Shah Suri in the 16th century. There are three entryways – Bada Darwaza (Big Door), Talaqi Darwaza (Forbidden Door) and Humayun Darwaza (Humayun's Door). A must visit 'show' when you visit the old fort is the Sound and Light Show which displays the historical background of Delhi. There is a lake close to the fort where boating facilities are available. It also allows seeing the fort from water as you gently glide on a boat. There are various lovely structures within the fort premises like the Kairul Manzil, Qila Kuhna Masjid, Sher Mandal and a museum near the fort that holds numerous antiquities belonging to the Mughal period. Other attractions near the fort within walking distance are Nila Gumbad, Delhi Zoo, India Gate and Nizamuddin's Shrine. It is advisable to carry a water bottle as there is no canteen available inside the complex.
Category: Monument
Location: Near Delhi Zoo,Mathura Road
Metro Station: Pragati Maidan
Entry Cost: Rs. 5 (Indians), Rs. 100 (foreigners)
Opening Hours: Until 5 pm.