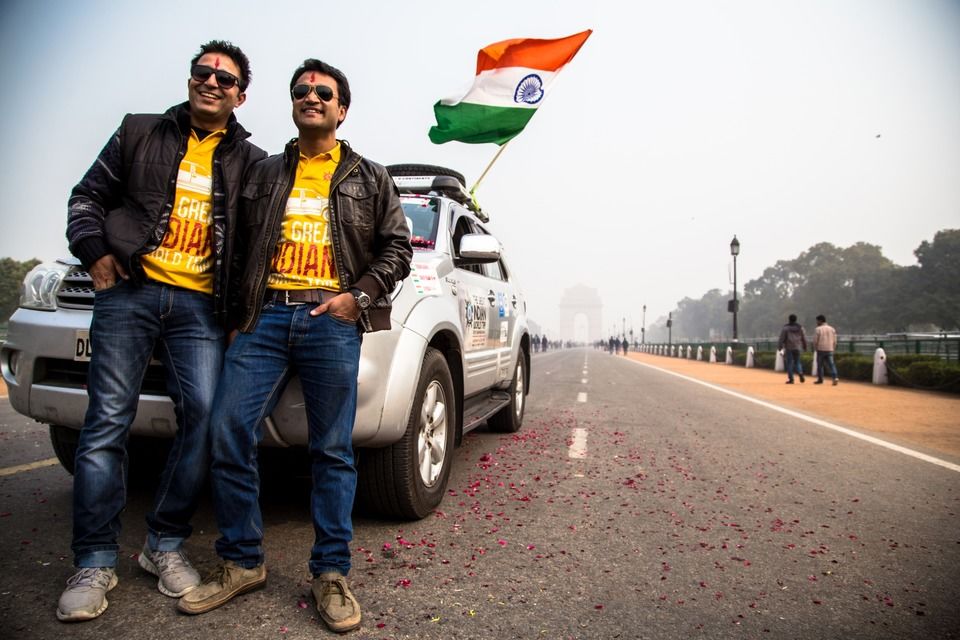 Embarking on several cross country trips today, Tushar Agarwal's first cross country drive was from London to New Delhi via China, when he had decided that he wanted to drive all over the world and get paid for it. Working on this, he started a company with Sanjay Madan, and reached where he is, now.
hindustantimes.com
The duo's unimaginable trip started on September 22, 2013, and ended on December 21, 2014, having covered 90,000 kilometres across 50 countries in 6 continents. Talking about financial aspects, Tushar said, "We had only two lakh rupees with us when we set off. We hoped that some sponsorships would come through but many didn't." He has also released a book named The Great Indian World Trip, based on his experience on the road around the world. "We had to drive for days and nights together to avoid stopping to stay at a hotel. We could not afford one."
The important part was the lessons learnt along the way.

Adventures overland
Because, the world is not a bad place, after all!
"We had feared the worst for Africa," says Agarwal. "I had once met an African billionaire during one of my expeditions to Ladakh. He invited us to a dinner he had organised for us and called all his billionaire friends. He asked his friends to help us out and so, we had 22 nights in five-star hotels across Africa, for free!"

The Great Indian World Trip
There were many moments when the duo doubted their ability to complete the task they had taken up, but as a team, they overcame all challenges and barriers and achieved their mission. Although, due to several logistical issues, they couldn't cover the continent of Antarctica. "The actual challenge is not to set out," says Tushar. "It is to complete what you set out to do. And I could only get through with determination, focus and a positive approach." He holds several records in his name having made numerous cross country driving expeditions.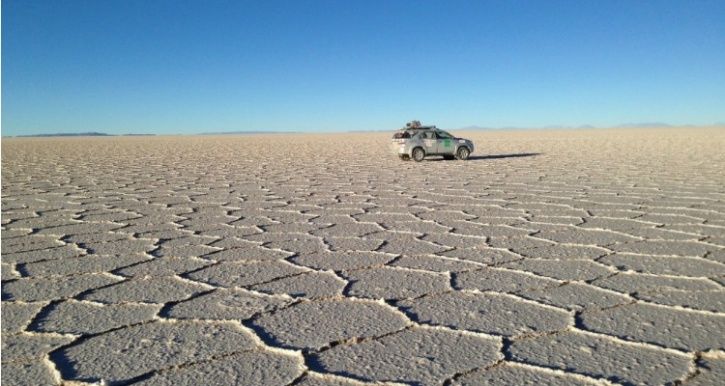 Adventures overland
Setting aside the problems, Tushar talks about the life lessons he learnt as a traveller.
"If you reject the food, ignore the custom, fear the religion or avoid the people, you might as well stay at home."
They have now experienced a lot of bizarre things. From days when they wouldn't eat at all, to days when they came across the weirdest cuisine, the duo has seen it all! "Let's see... ox balls in Africa, crocodile meat, kangaroo, ostrich, spiders, guinea pig, horse and yes, camel," Tushar shares. "The funny thing is that the day after we had kangaroo in Australia, we had just set out on the great outback when a kangaroo came out of nowhere and rammed our car, breaking the bumper in two. We really thought it was taking revenge for killing a member of its family!"

Adventures overland
At the end of this voyage, Tushar comments that respect leads to respect. "You have to remember that you are a guest and you must respect your host. The people of all six continents were nice to us and we in turn were respectful in our approach and of their customs. I feel that people feel responsible towards their guests everywhere and we were helped by the kind people from around the world", he says.

Adventures overland
"We did not use GPS on the trip. The idea was to avoid making it too easy. Instead of being stuck in the shell of the car, we kept looking for reasons to interact with people on the way. You get to learn so much about a country when you stop to ask for directions," says Tushar, further describing their challenges and experiences.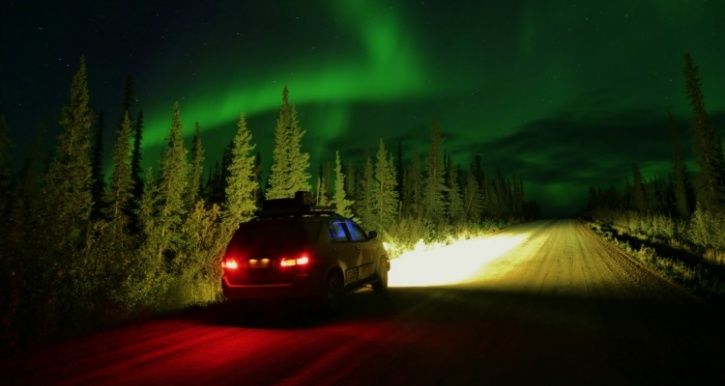 Adventures overland
After this epic journey of theirs, Tushar is all set and gearing up for the South Pole. "We know how and when to do it, the only thing holding us back is sponsors. We are looking for rich people to fund us!" he says.

The Great Indian World Trip
Well, we hope you are successful in all your future expeditions. Good luck!