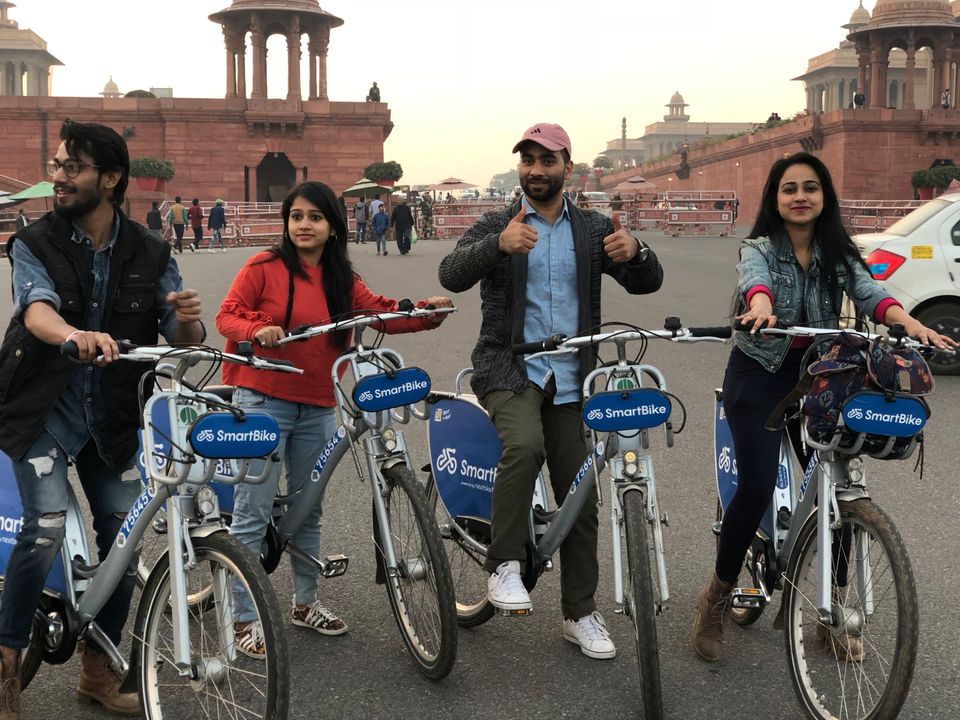 India Gate is on the east end of Rajpath and
Rastrpati Bhawan is on the west end of Rajpath.
Nearest Metro Station - Central Secretariat violetline
we five friends met early in the morning at Connaught Place. We took a bicycle on rent.
Distance from Connaught Place to India Gate 7 km.
We stick to the usual route from Connaught Place to Rajpath.
( Connaught Place > Bangla Sahib Gurdwara > Patel Chowk > India Gate > Rashtrapati)
This is a Majestic stretch with Rajpati Bhawan on one side and India get on other side.
Morning at Rajpath is full of cyclist, runner, children playing all type of sports.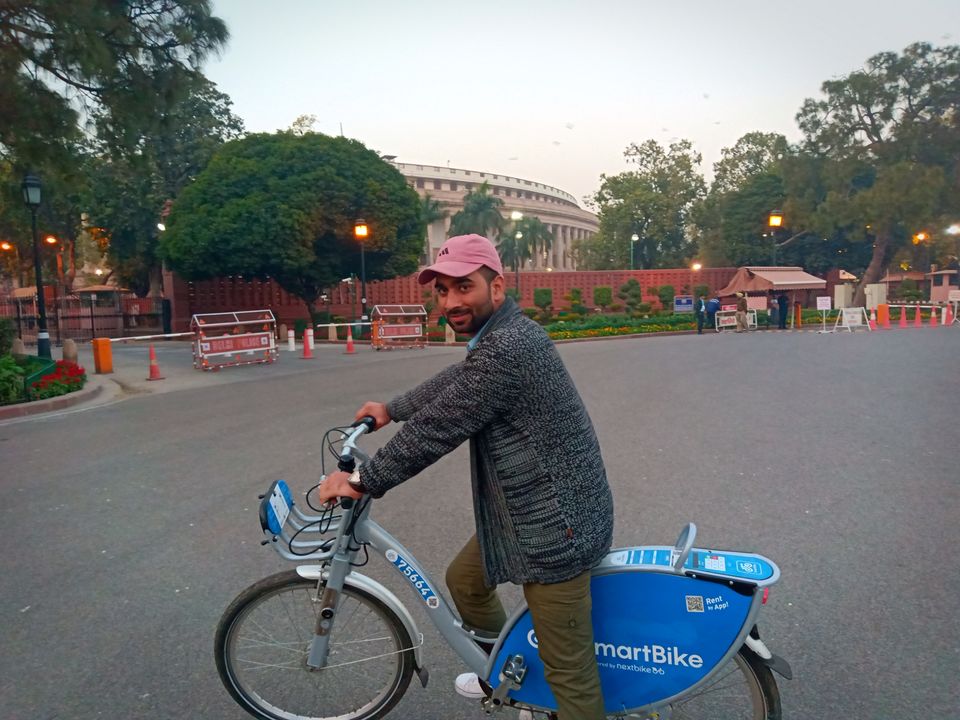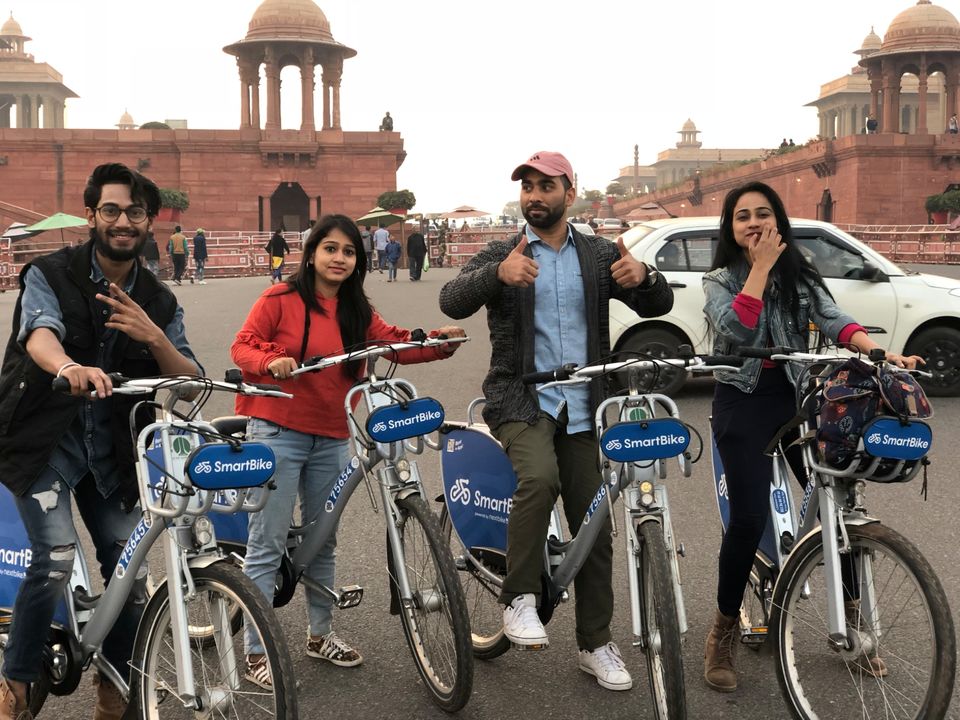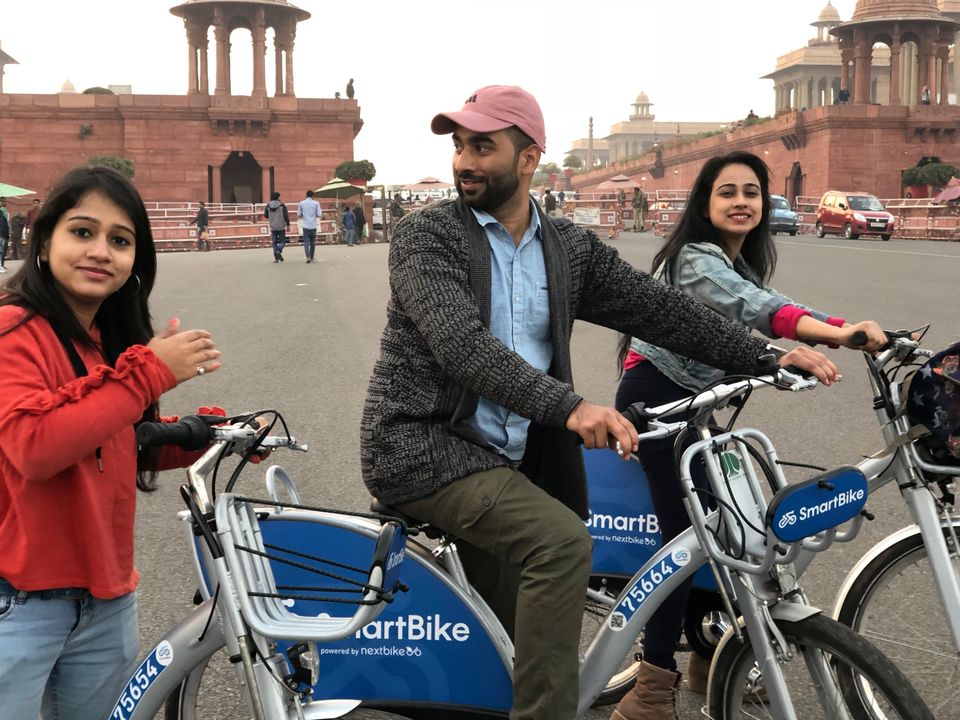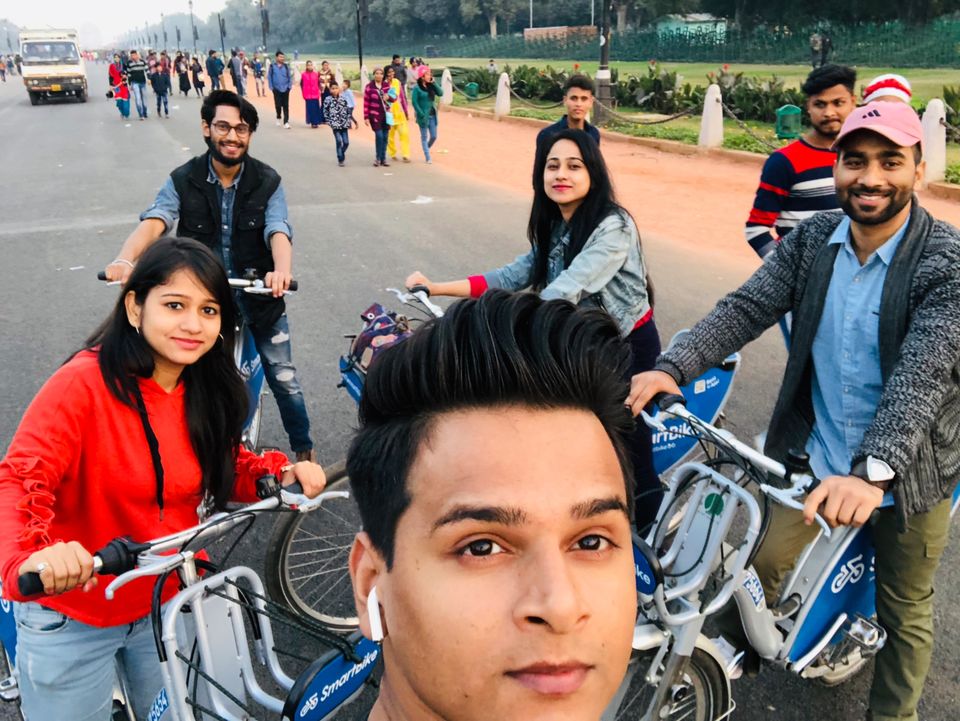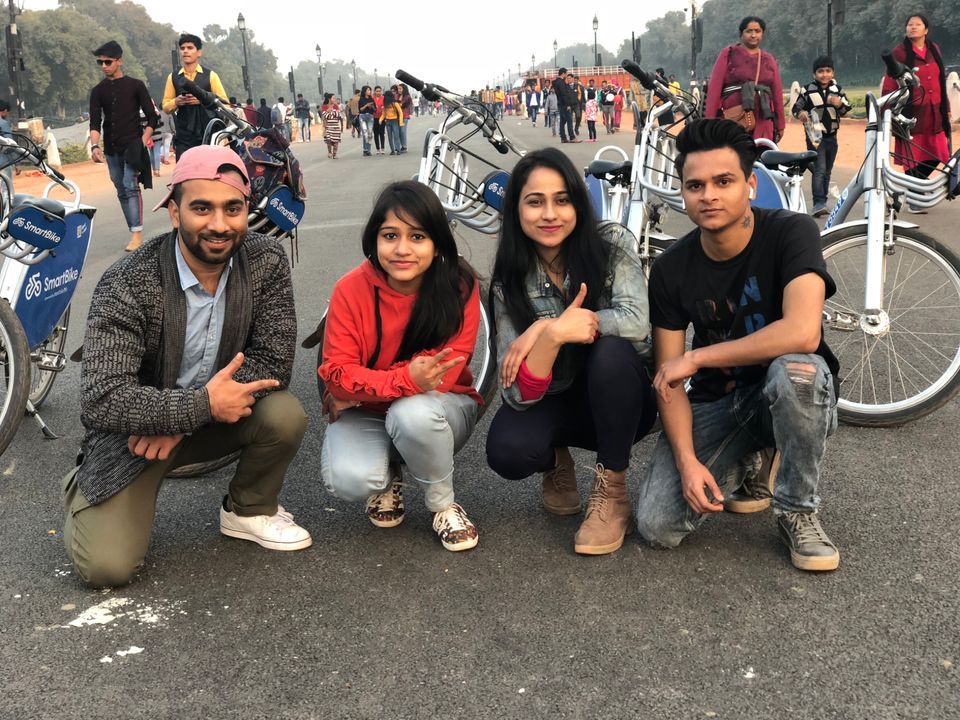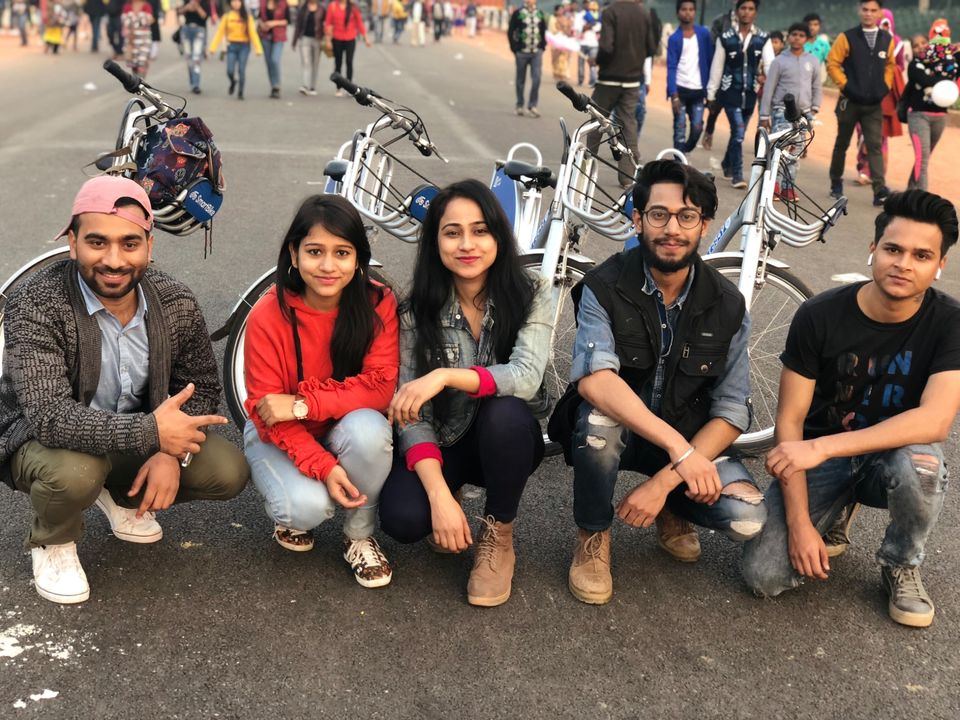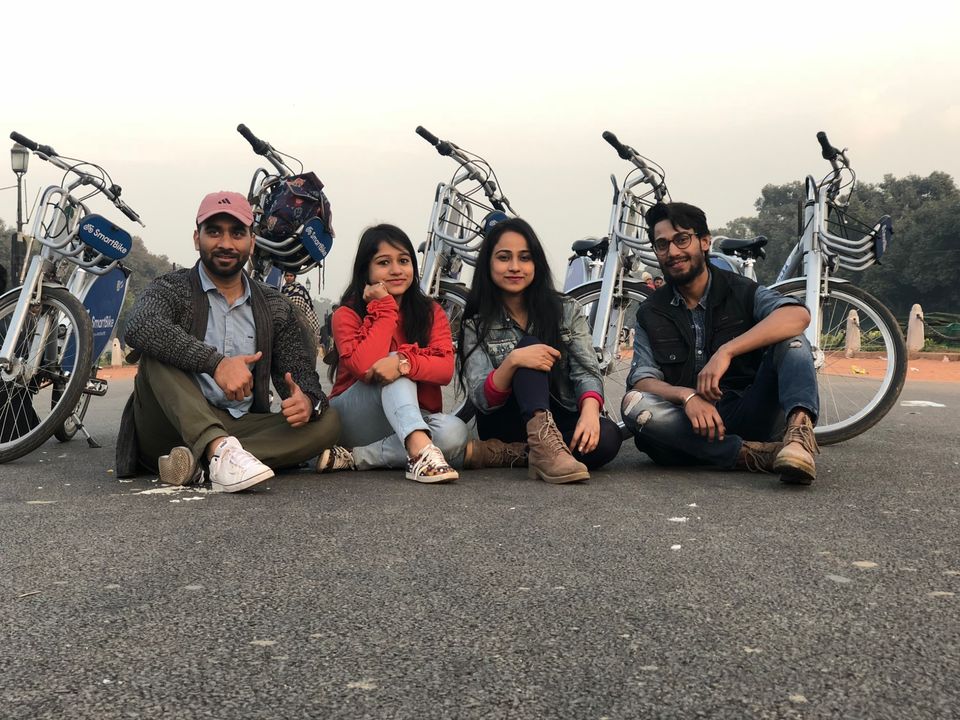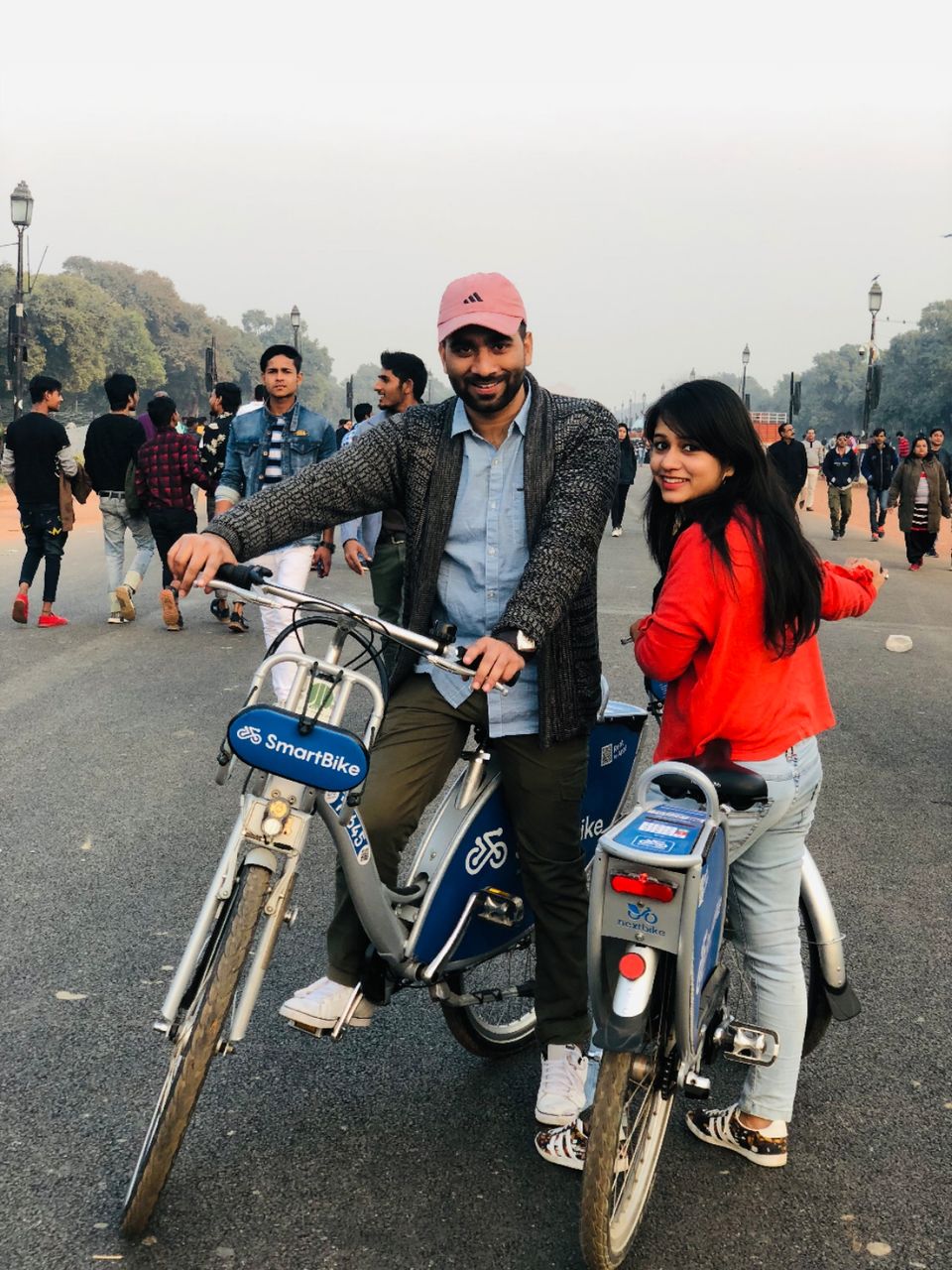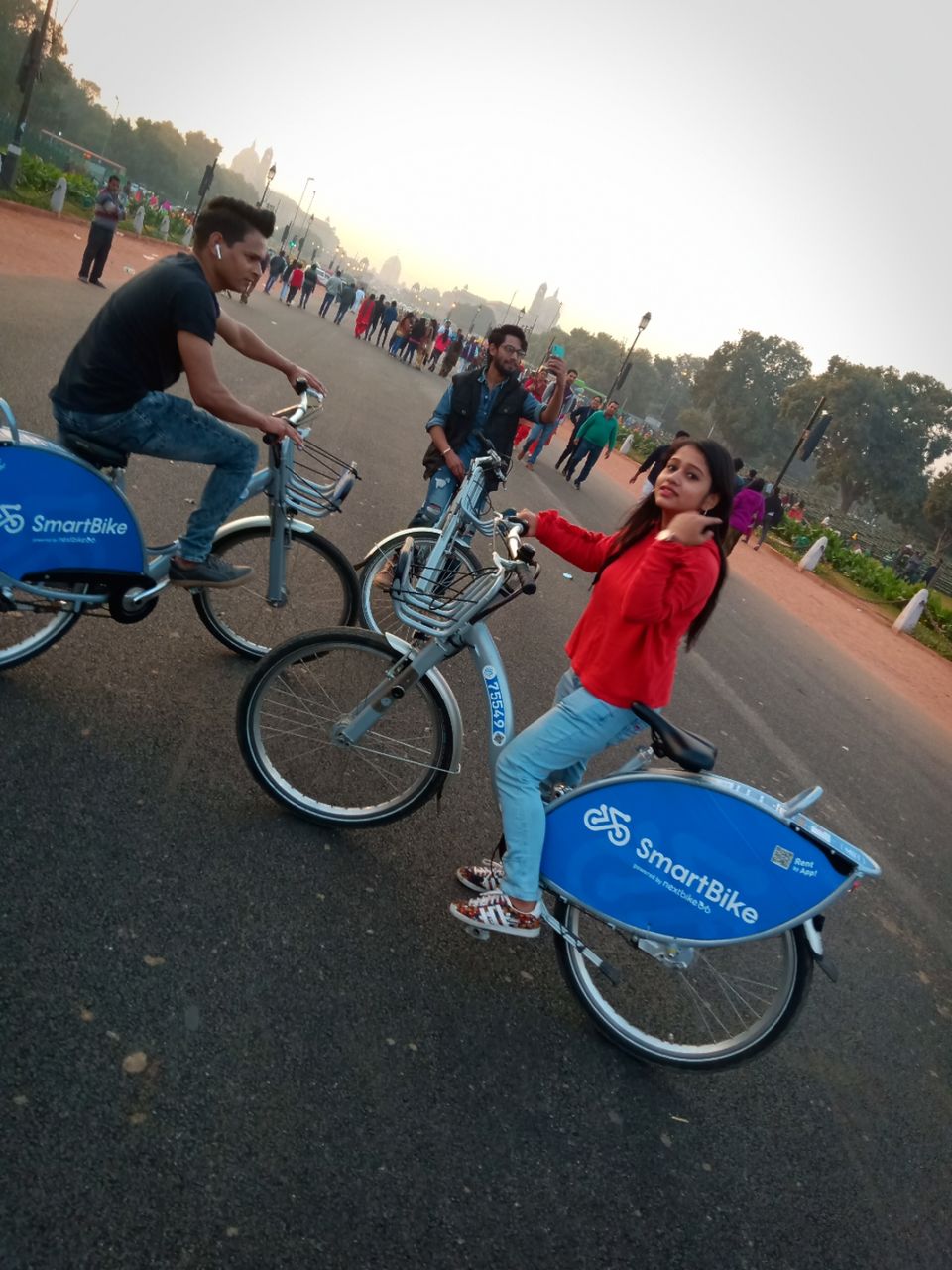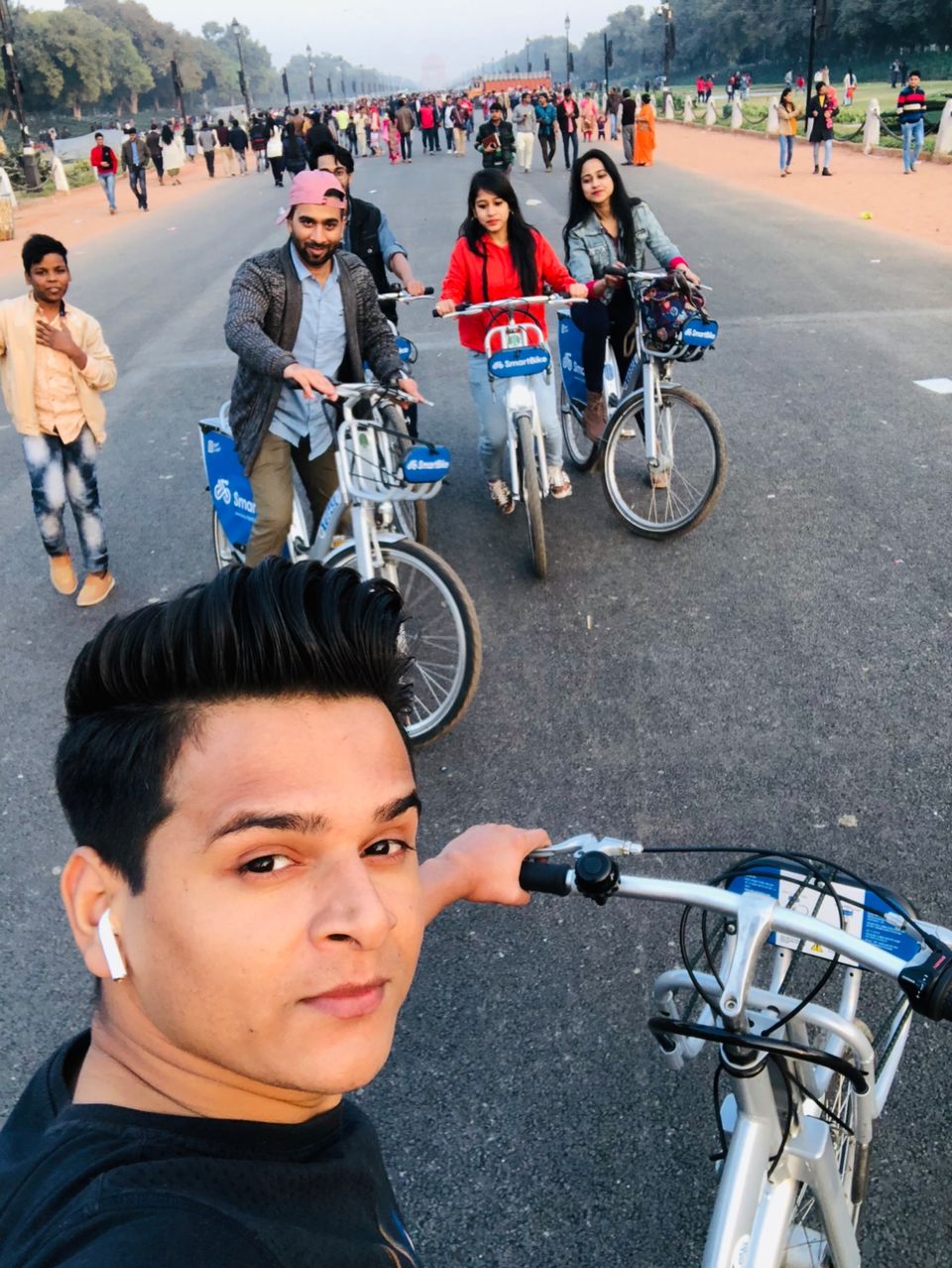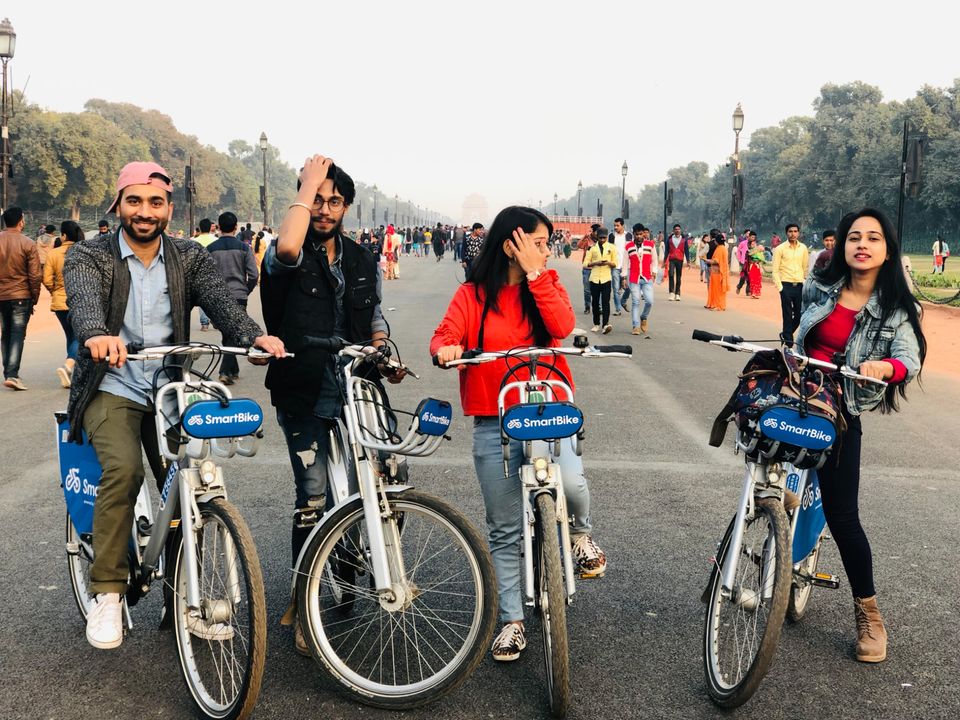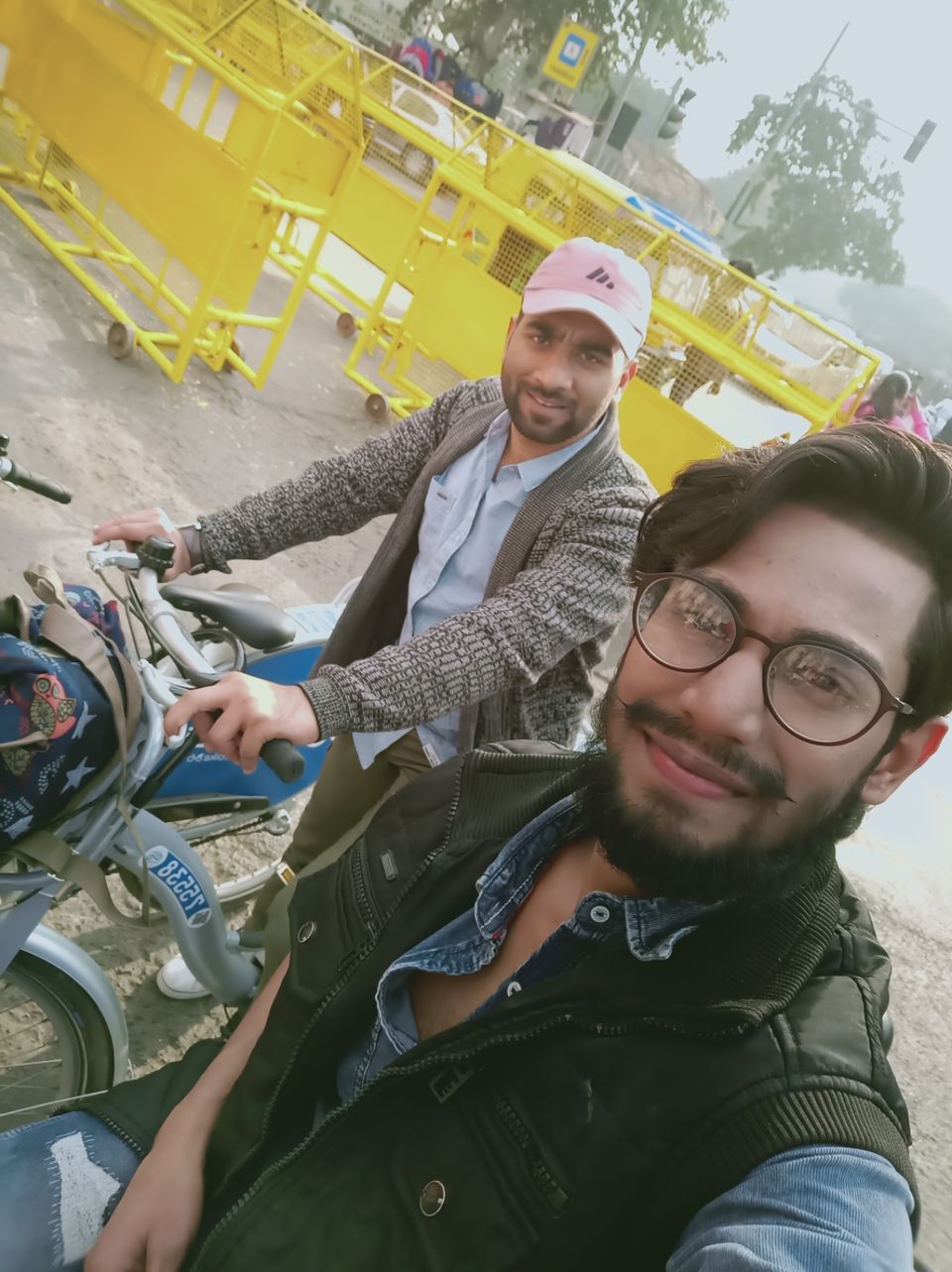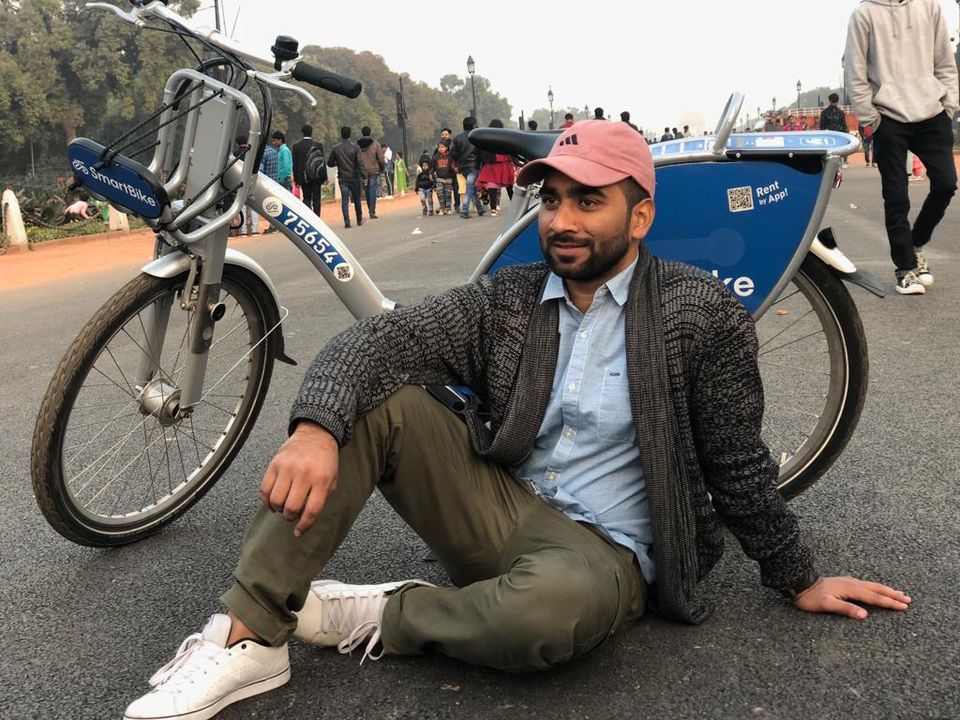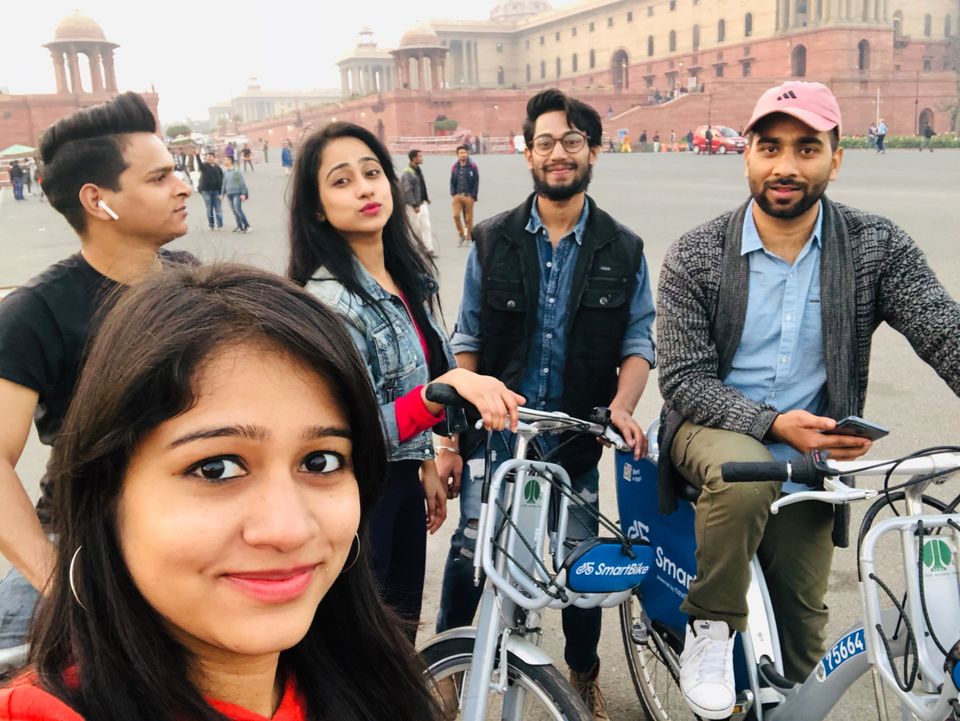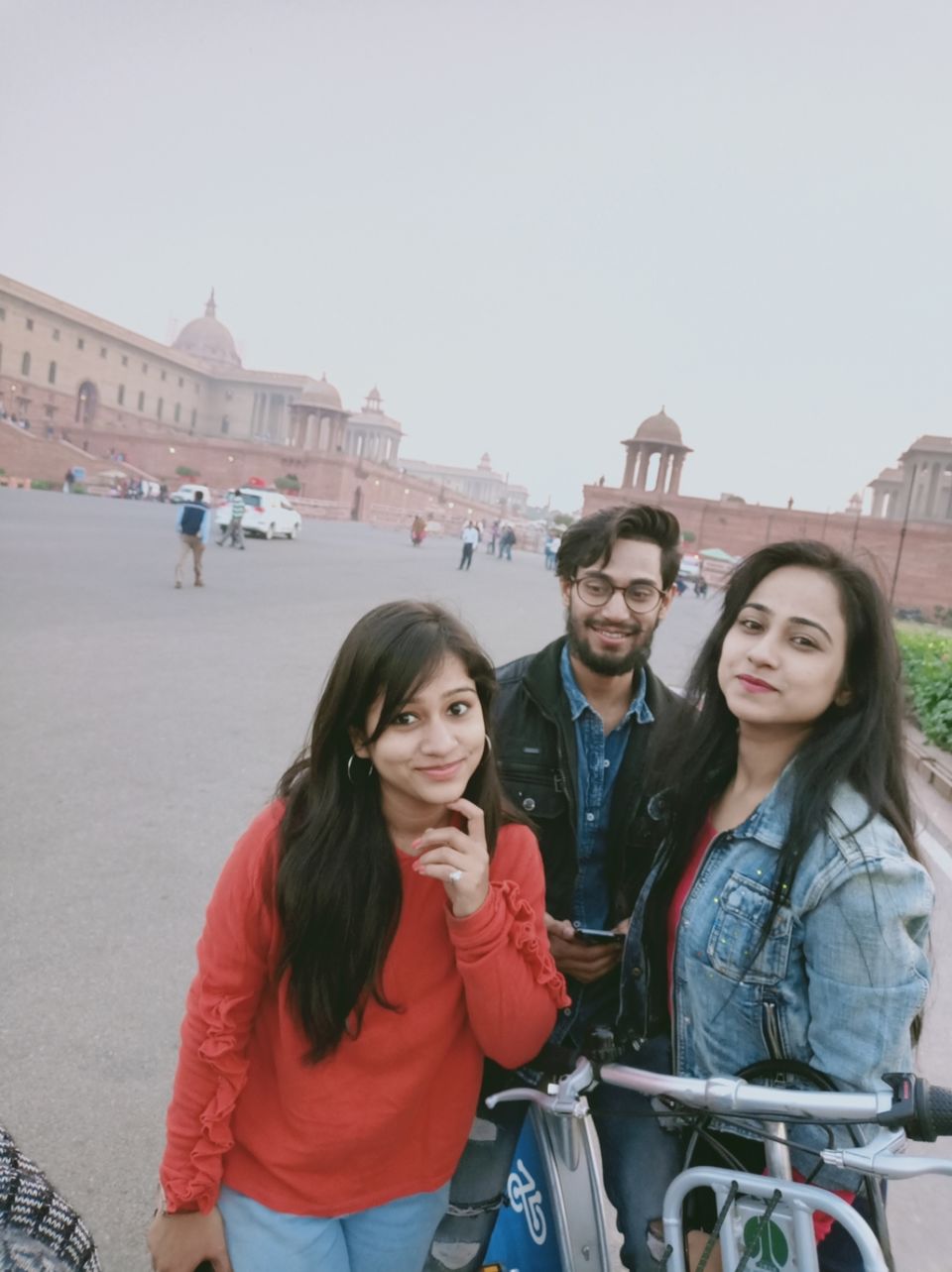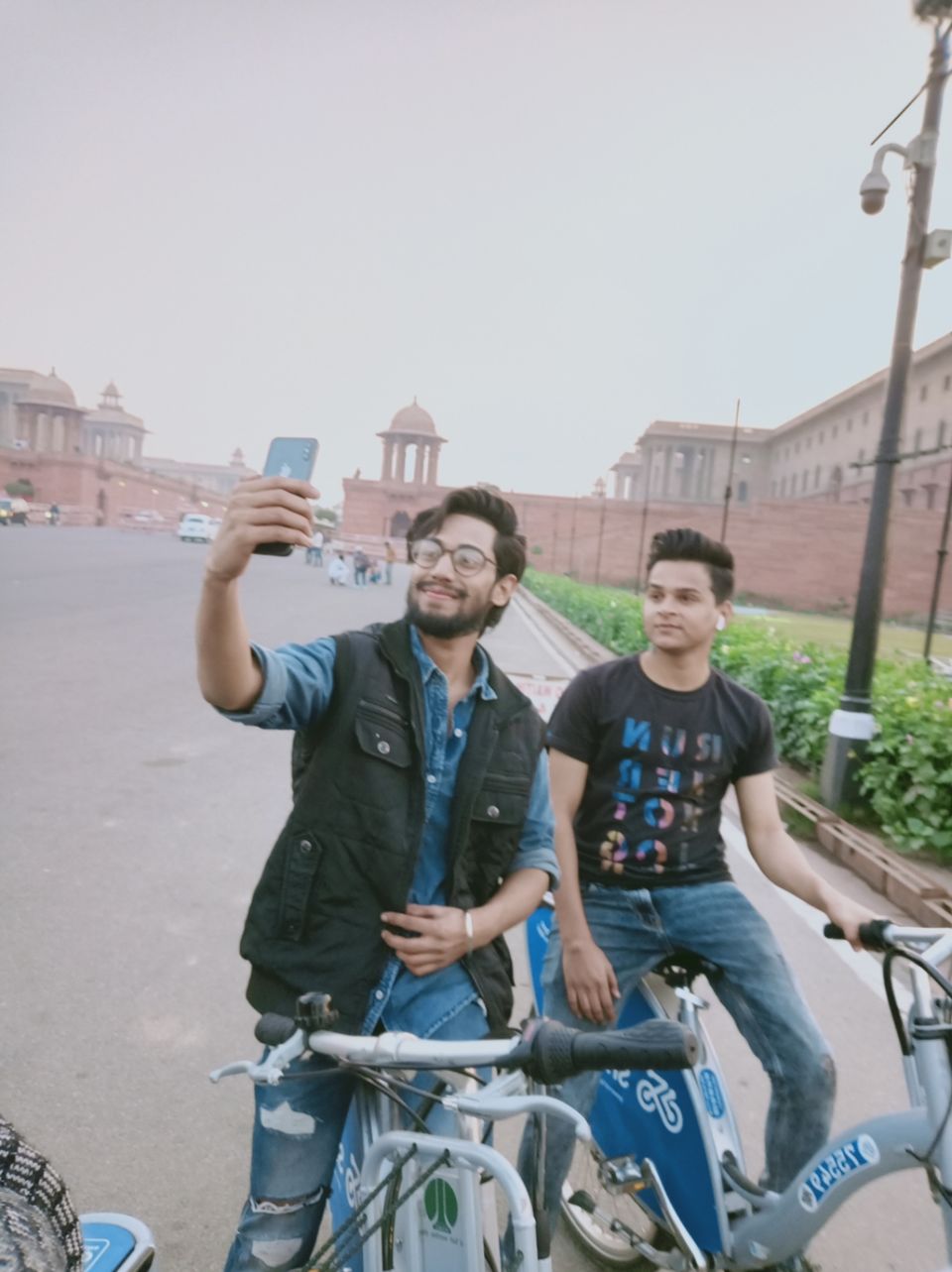 Best time to visit - Early morning.
Recommended in groups.
Cost - 40 per person
Mobile application - Smart bike app on play store
Metro Station - Patel Chauk
It was a wonderful experience.
Delhi by cycle.