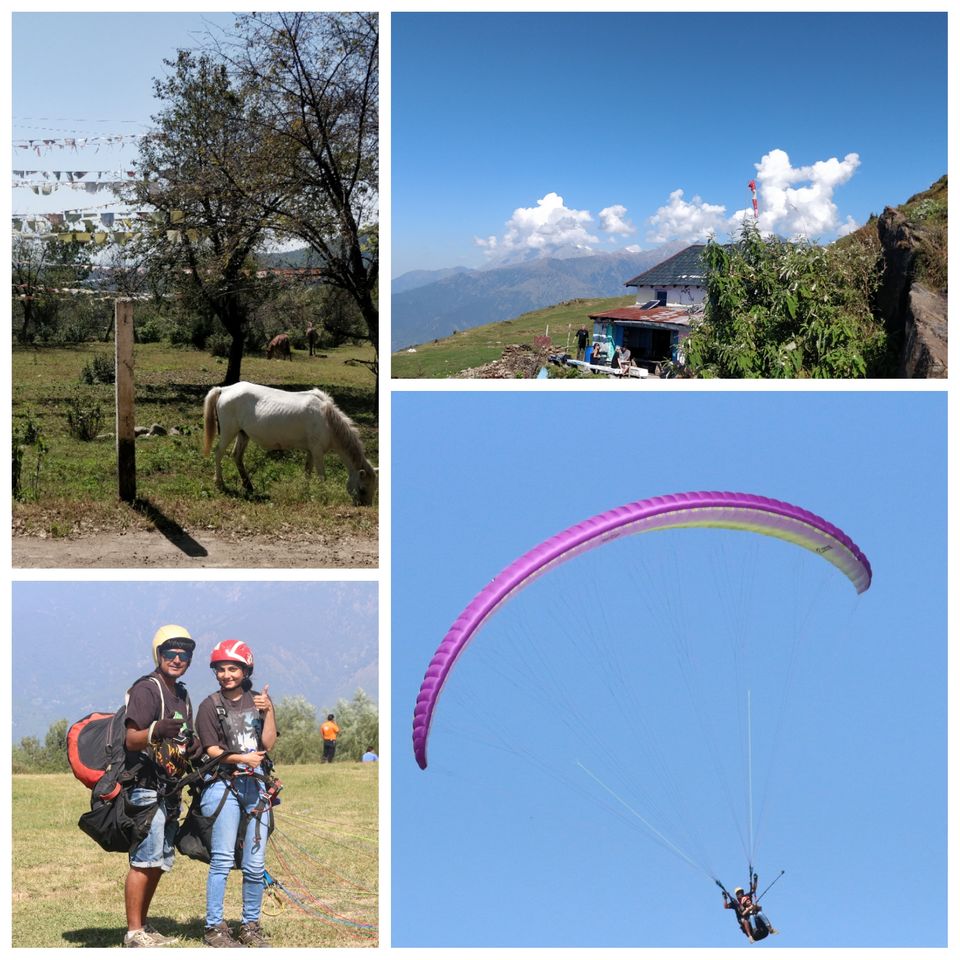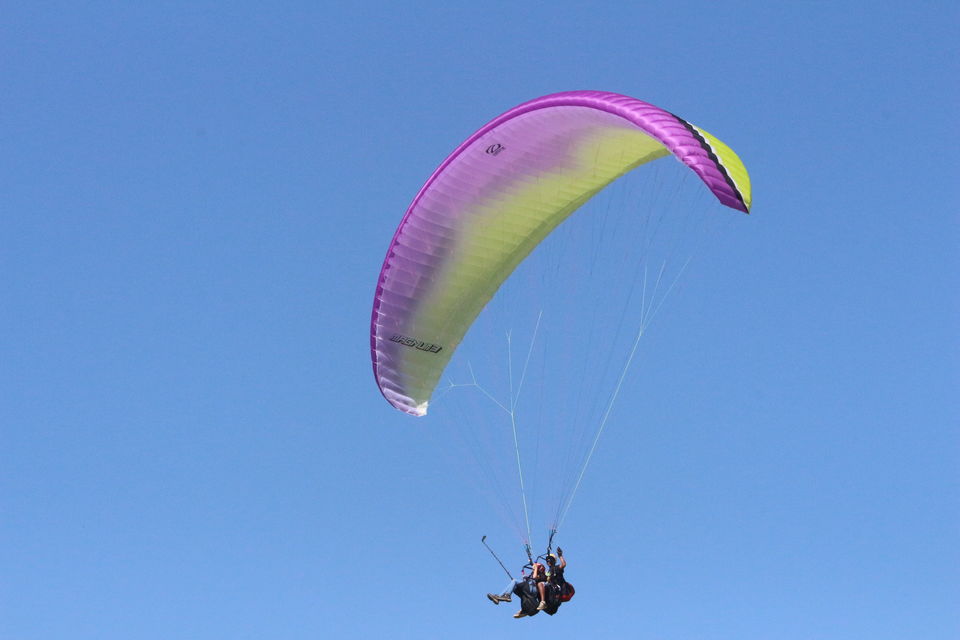 3rd October a.k.a the day I got to fly!!
The best sleep of my life, that's what I woke up from on 3rd October. The exhaustion from the trek resulted in this sweet deep sleep and I woke up refreshed and relaxed in Bir.
Now Bir is a small quaint town in the Kangra district of Himachal Pradesh. Our plan for the day was of course paragliding as Bir Billing's paragliding is best in India and second best in the world and to explore the town of Bir.
Our hotel manager put us through to a paragliding agency and we agreed on Rs. 2400 for 15-20 minutes in the air, video footage on GoPro and our snapshots taken by a professional when landing. Darn good deal I would say. We got ready and were waiting for the car to pick us up and take us to the take-off site in Billing. The car service cost was included in 2.4K. The distance between Bir and Billing is about 15 kms and it takes around 40 minutes to get there as the road is full of twist and turns on the mountains.
I was feeling queasy in the stomach and my heart was racing the entire car ride to the top. Beautiful ride though. Bir is a spectacular sight when you are moving up with views of the distant snow covered mountains and the town sitting like a tiny jewel amidst lush green vegetation.
Some tips for those who are planning to go for paragliding here: October is a great month to attempt this activity. Though paragliding completely depends on the weather and wind currents, in October the winds are largely in favor of this sport. We did it at around 11 am and conditions were ideal. The sun wasn't too harsh or on our head, weather too was cool and pleasant. Also no food consumption before the activity.
We get to this one side on the mountain where there is a proper cliff for take-off, I get to see some 3-4 ppl take off and my oh my what a sight it is, one minute you are running on the mountain surface, the next minute bang you are in the sky, air borne and flying. Our tandem riders took out the paraglider and set it up but after a few minutes the wind current apparently changed and they suggested we move to some other part of the mountain. A short walk later we get to this other cliff, there's no one there and so it felt as our personal paragliding spot. The guys again set up the gliders, they strapped me on to it, made me wear a helmet and then we are just standing there. After a few seconds I ask the guy (cannot remember his name!!), now what? Give me some instructions I say. He said; nothing, when I tell, you just start running and my hearts in my mouth at this time. A few seconds later we are running towards the cliffs edge. Running… running and off, we are in the air!!!
Paragliding is an out of body experience. At least that's how it was for me. You know you are there up in the air, getting to be a bird for those few minutes, but it is so magical that it almost felt unreal. The sweet winds coming at you, 360 degree views of this fantastical town, that feeling of flying and lord the silence you feel up there at 8000 feet. It's breathtaking and leaves you speechless. I asked my tandem rider, don't you get bored doing this everyday and getting to see the same views, he said that's never going to happen. The thrill and peace that you get at the same time while being up there is a beautiful combination of feelings. I was holding onto the stick which had the GoPro attached to it and after 5-7 minutes of soaring, my companion suggested that I turn it off. People! definitely do that! No need to record the entire 15 minutes of you being in the air because then your attention is more towards the camera and less to the beauty around you. I just switched the cam off, placed it on my lap and reveled in the pure joy of basking in those sight. I honestly felt I could be up there forever...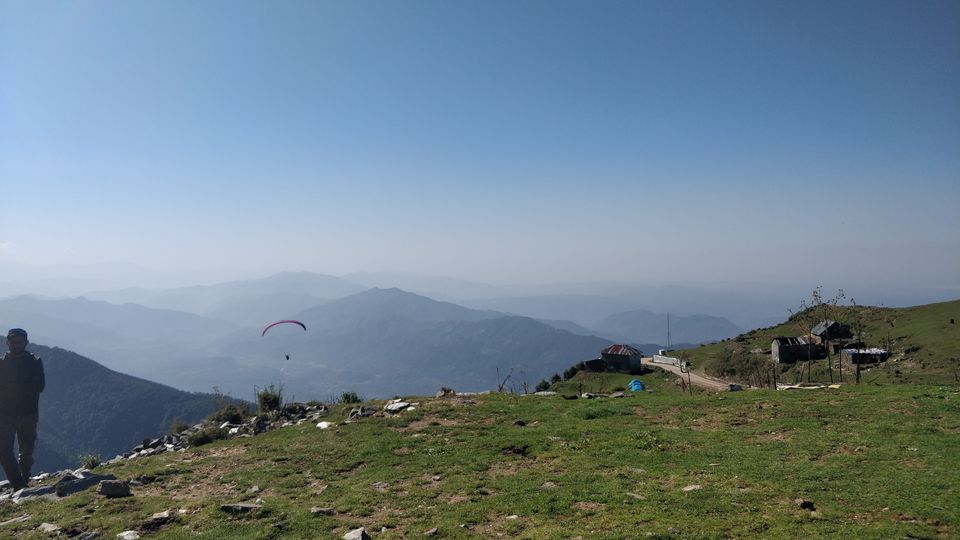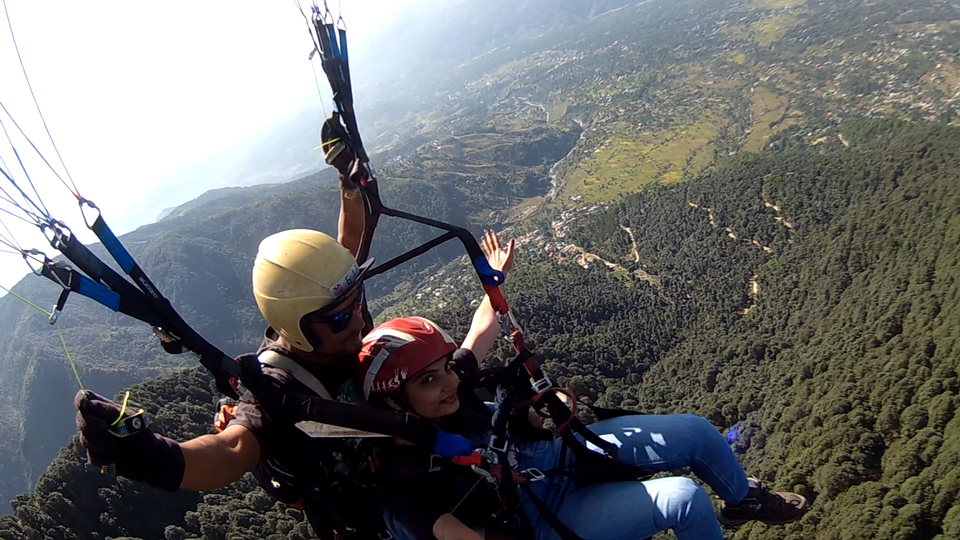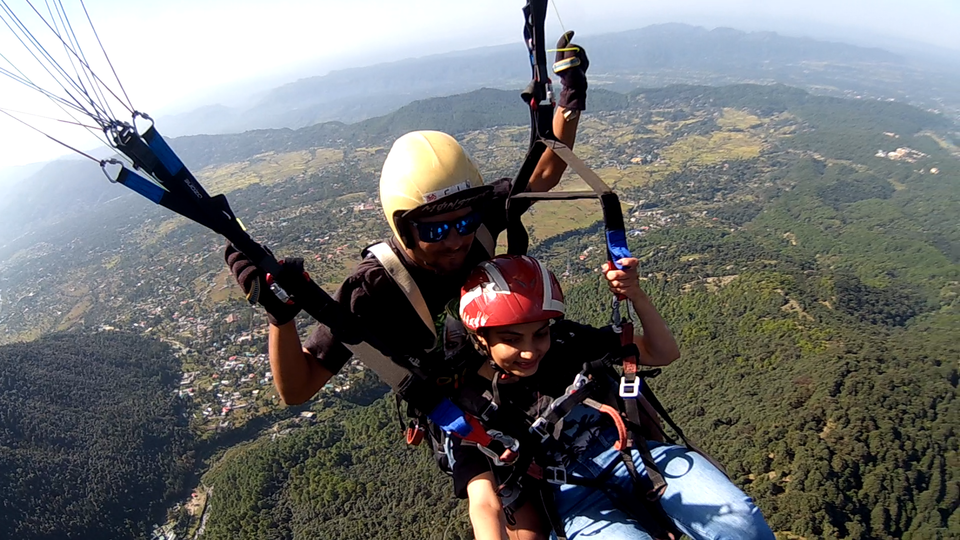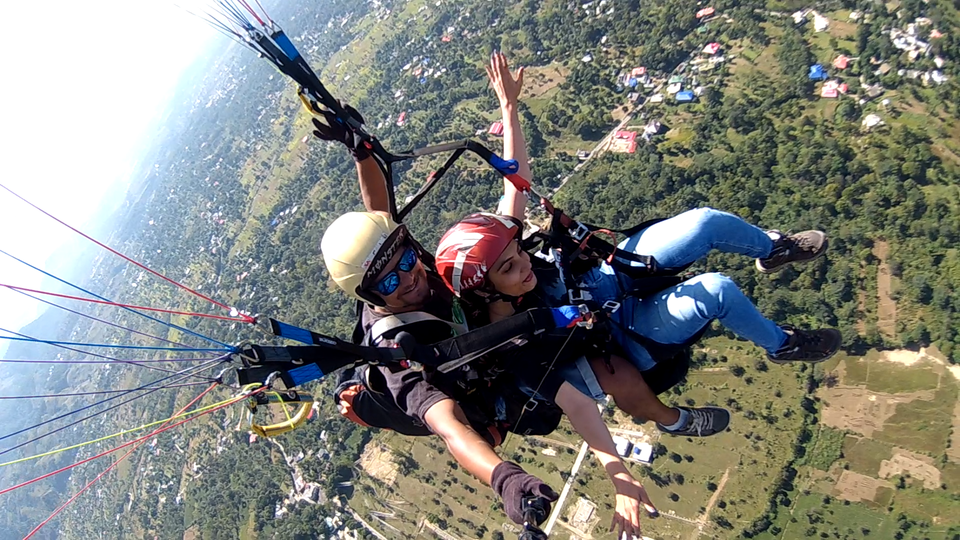 https://www.instagram.com/p/Bo3-xjgDRNY/?utm_source=ig_web_button_share_sheet
After we landed, we went to the office to get the video footage and photographs transferred to our phones and a memory card for back up.
Now as I said we had not eaten since we woke up and hence decided to grab a bite at this café located next to the office. A must try café because all the food is freshly prepared especially the breads and pasta. And whatever you order is full of herbs grown locally and hence so rich in flavor. The iced tea too on sipping gave this explosion of flavors and it was as if all my taste buds were charged.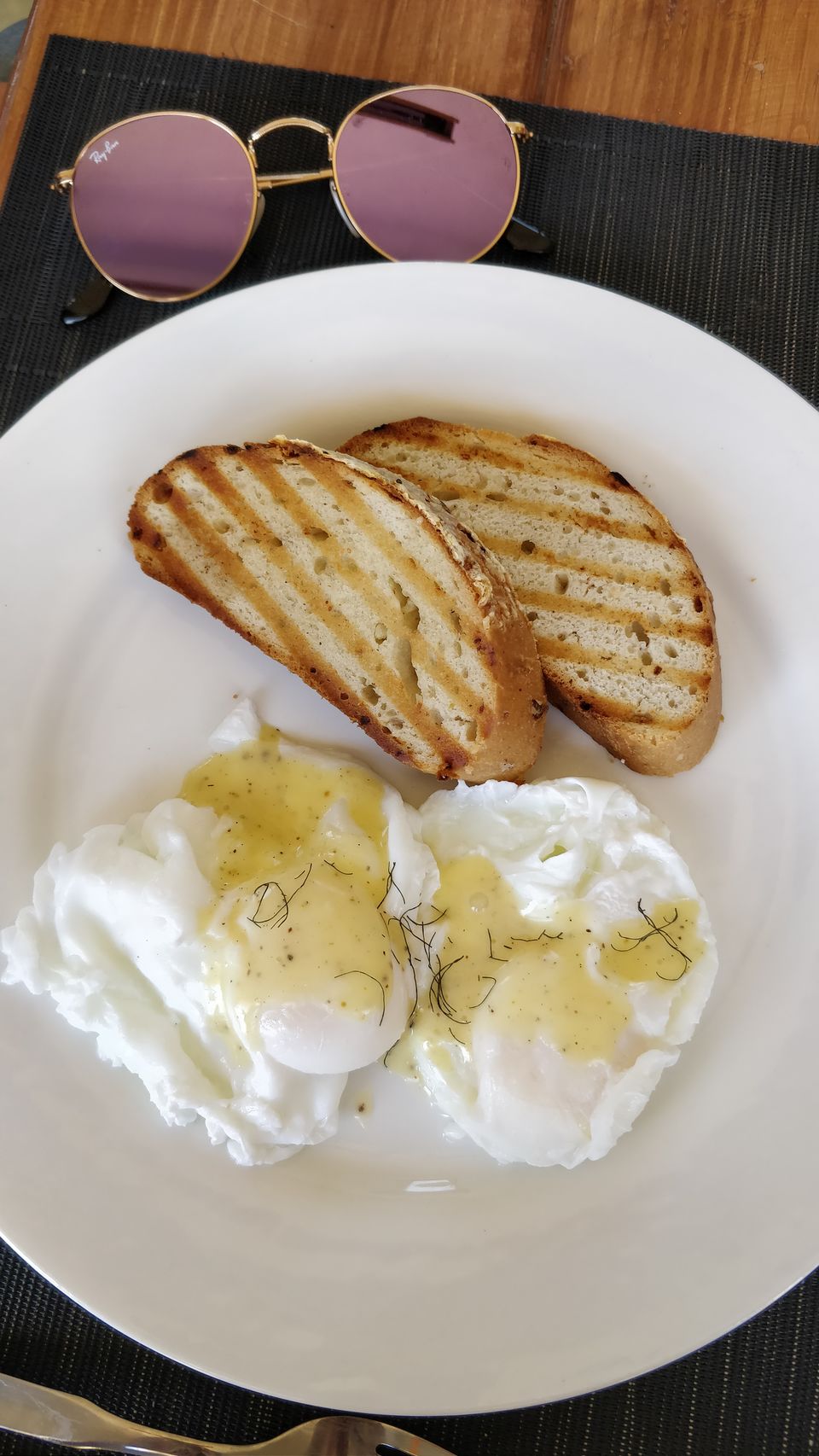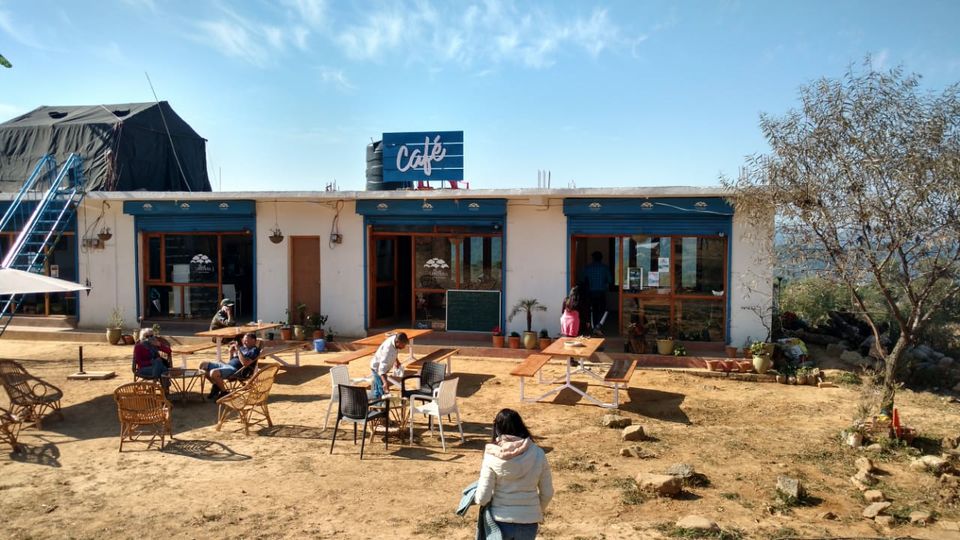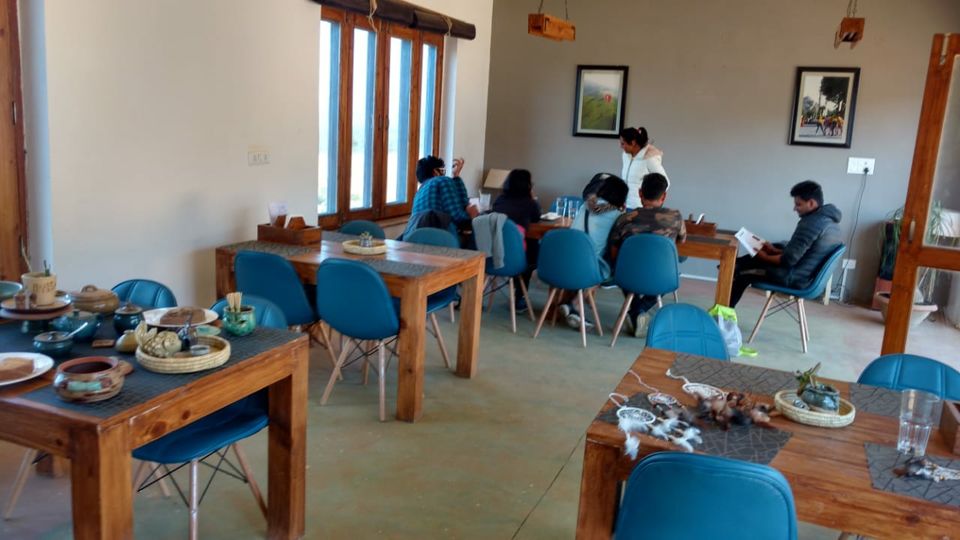 We decided to walk from the landing site to our hotel. Best decision ever as there was this surreal feeling to the town. To begin with we hardly saw any people, the roads were lined with cafes and cute little stores, there were a few monasteries on the way as well and everything was so clean and gave this countryside vibe.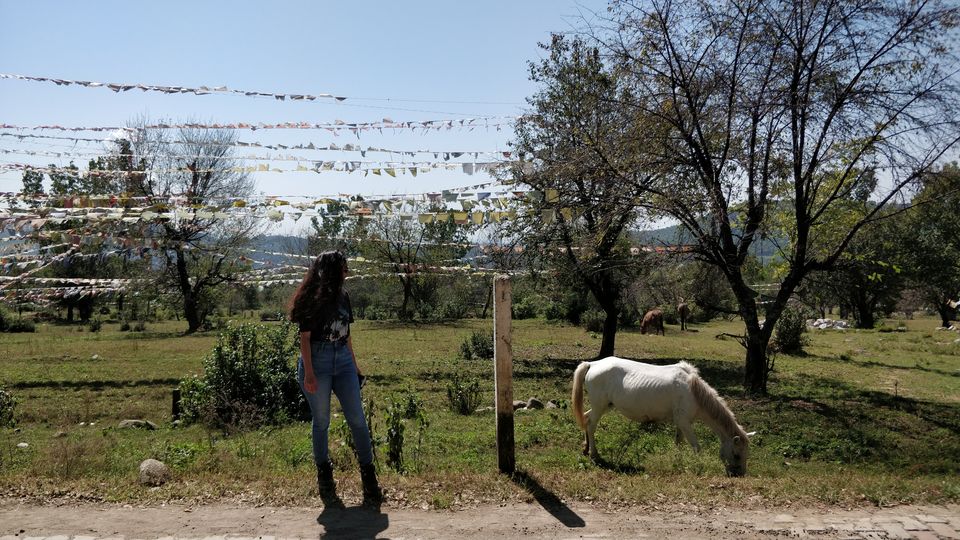 We got to our rooms and relaxed for a bit post which we checked out of the hotel.
The next post will be the last post for this trip and it pained me to pen it down as it revoked all the feels and memories of these 7 surreal days.