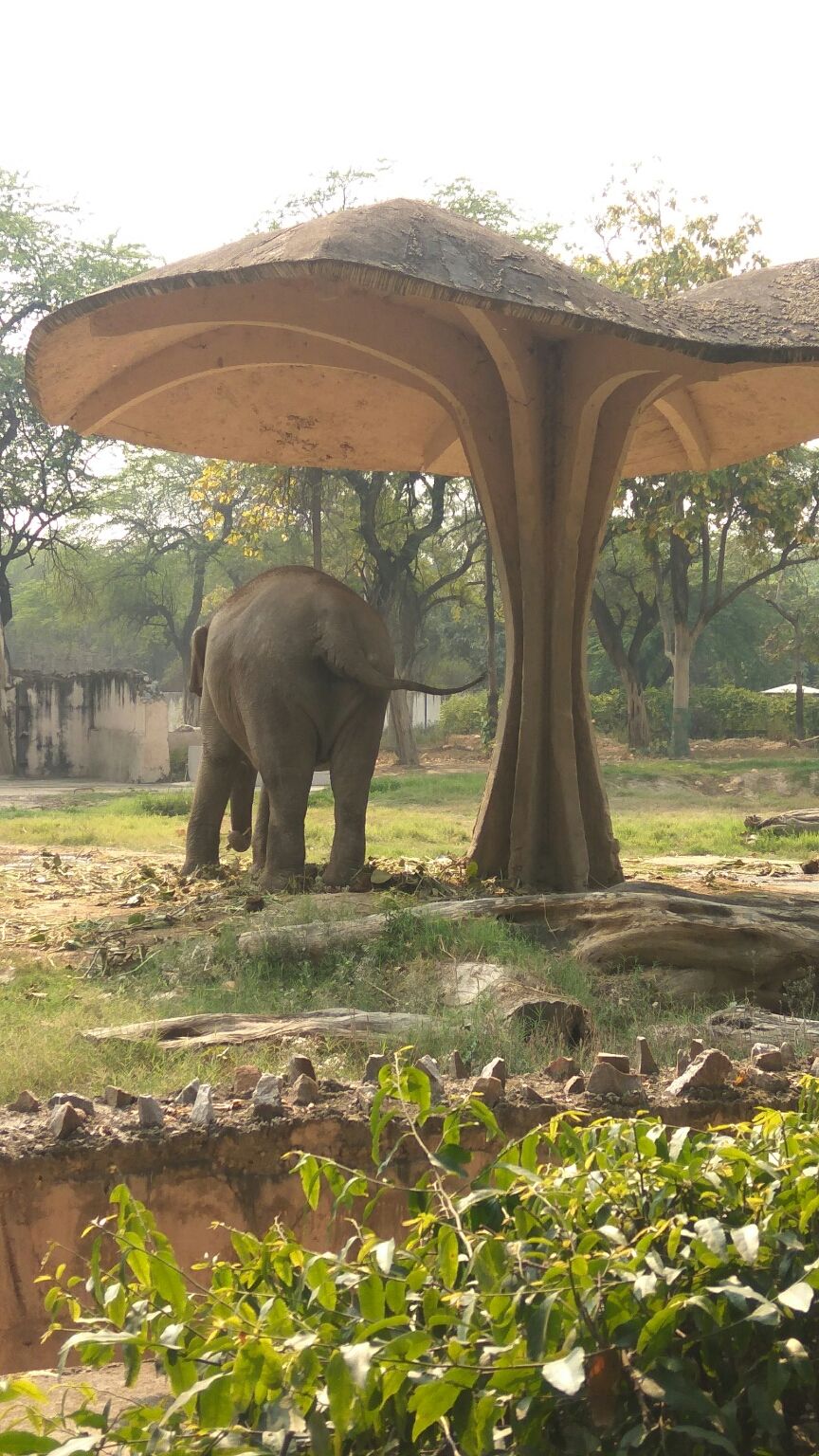 The best of the times are childhood.. yes man! Just being me, I went on to relive it again and again and again..Hahahahaha.. yes! I love animals and I truly love animals.. I gather tears of joy seeing an elephant and I love all kinda bears.. 😘.. the Delhi zoo, not being one of the others in the country in terms of animals, seriously they need to look into the matter. The lion was so thin and I felt so terrible that I couldn't just watch it more. They have a right to be healthy and free but if are kept in zoo atleast they should be given ample diet. Anyways, the sloth bear made my day, since it was damn playful and was a treat for the eyes. The African and Asian elephants were equally beautiful. I just love elephants and can watch them just like that for hours. But just to relive those childhood memories once again, one should give it a try. So many memories of your past visits just become so clear and starts flashing in front of your eyes. I so wanted to see the chimpanzee but I couldn't may be because he was sleeping but I have alot of memories of him when I last visited the zoo. The bear zone not to be missed at any cost and try to catch the zoo at morning times since the animals come out to bask under the sun. Afternoons are for sleep and no wonder how much you want to see them entertain you, the will sleep. Hahahaha.. what annoyed me was the behaviour of visitors who thought animals can understand their shouts and hindi.. stupids! But keeping them ignored, do pay a visit for a fun filled day.
Entry: 40/- per adult
Timmings: 9.30 A.M. to 4.30 P.M.
P.S. Do carry food and go for a picnic in Purana qilla park and do some boating at the lake. But food not allowed inside zoo and this is to be remembered but you can keep them in cloakroom for just 1 rs.😵