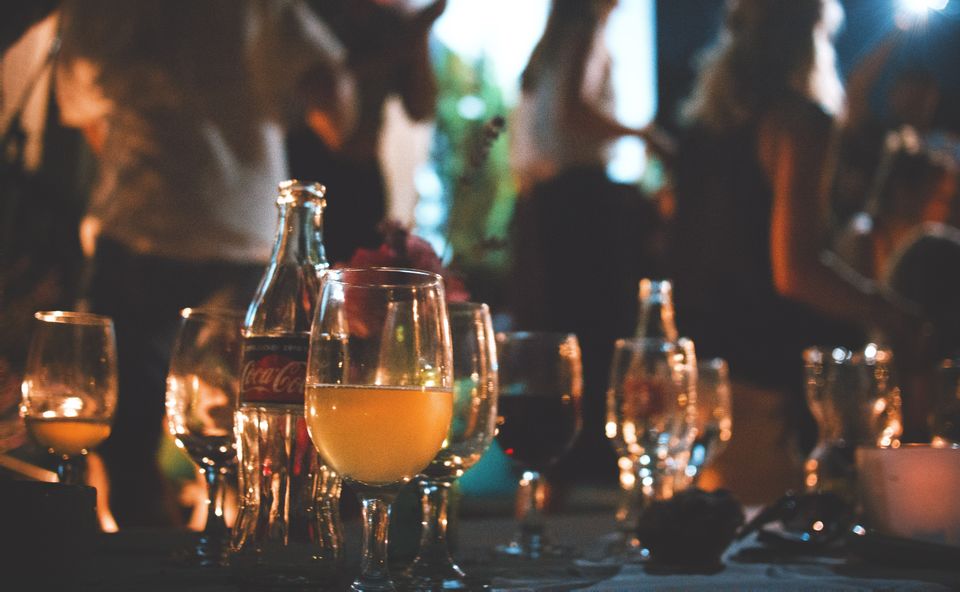 Party Like It's 2020! - Rent These Houses To Sort Your New Year's Eve Plan
Welcome 2020 like never before by not only resolving to explore the world or earn huge sums of money or reach heights in your career but also by partying like there's no tomorrow. The mind-blowing parties in Delhi/NCR are sure to bring you gaiety but trust me, partying at these houses designed to get you grooving is deemed to invite even more glee and frolicking.
Unlike the expensive parties in clubs and bars, house parties allow you eat or drink as per your liking, dance to your favorite Bollywood numbers till you drop, spend quality time with your friends or family or do whatever you like; ensuring the comfort of a home. Furthermore, your privacy remains unhindered when you party at home. But if you don't want to use your own premises for a party, you can host parties in luxurious and aesthetically-furnished houses, villas, or apartments that are sure to give you a chance to ditch the crowded city life and breathe in the fresh air away from all the hustle and bustle with your family and friends.
In case our rant evokes your interest in hosting a house party for New Year's eve; take a look at these Top Homestays in Delhi/NCR for a memorable get-together.
1. Artsy Homestead: Perfect for New Year's Eve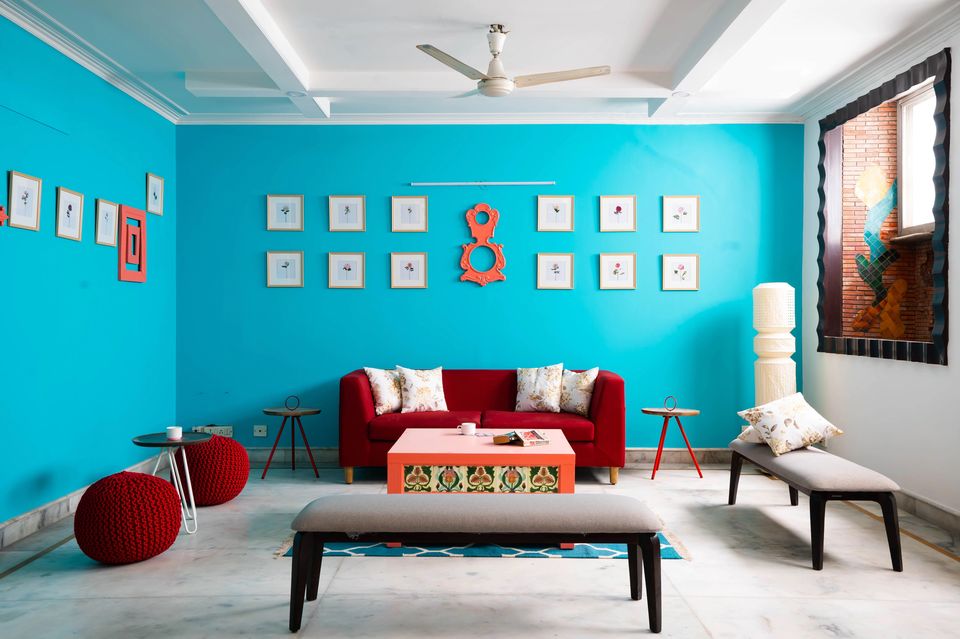 Does the idea of partying at a residence intrigue you? If yes, this artsy residence is the perfect rental. Featuring chique interiors and uber-quality furnishings, the stay displays the perfect use of vibrant tints thus doing justice to the overall aura. So, hurry and enliven your night by partying at this house.
Link: http://bit.ly/2Zt16J4
2. Exalted Sainik Farm Stay for a Memorable New Year's Eve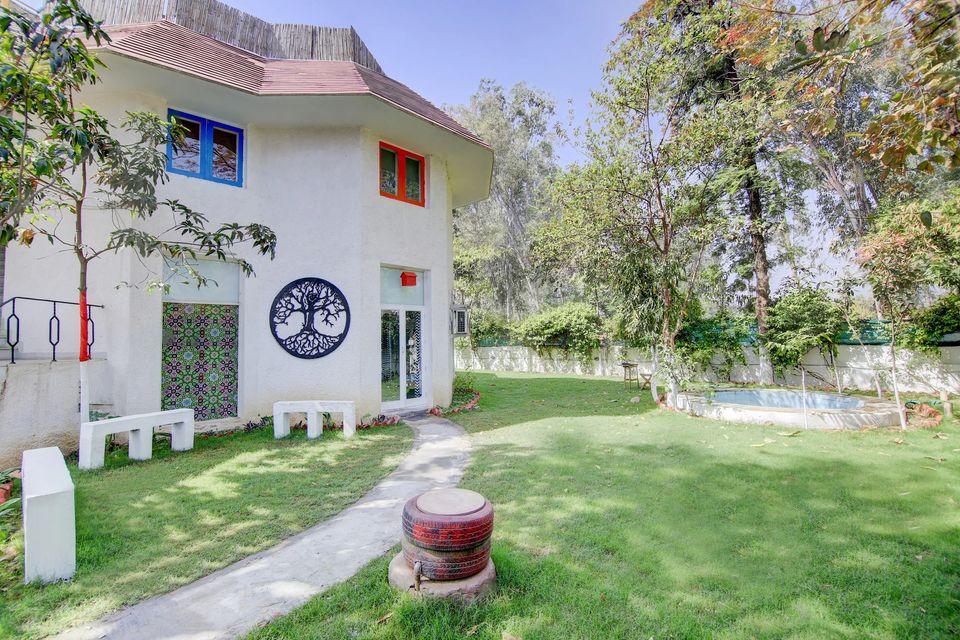 Satisfy the party animal in you this 2020 by hosting a grand party in this farmstay in South Sainik Farm. The spacious indoor arena and the garden area in combination with the amenities and facilities offered will ensure a budget-friendly party night for the 31st.
Link: http://bit.ly/2u09Vyj
3. Welcome 2020 in this Chic Home with English Interiors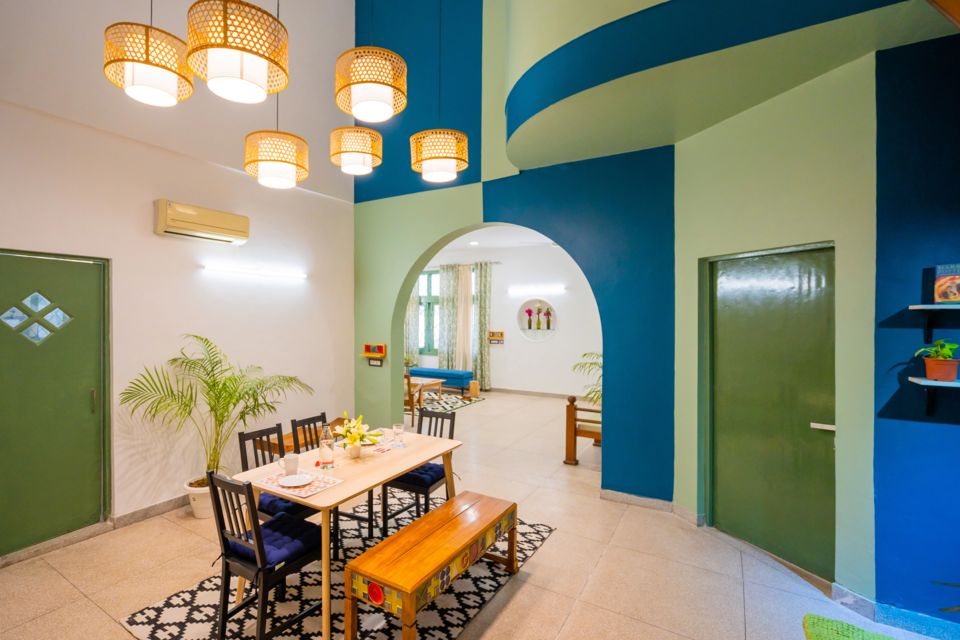 Embracing classic decor masterpieces and pastel-themed interiors, the domicile provides every comfort as your very own home, away from home. The lush garden area can be bedecked for a perfect evening party with family and friends. The room available can thereafter be accessed for a sound night's sleep.
Link: http://bit.ly/2rwaezU
4. A Bonanza for Party-Freaks: Furnished Home with Wooden Floor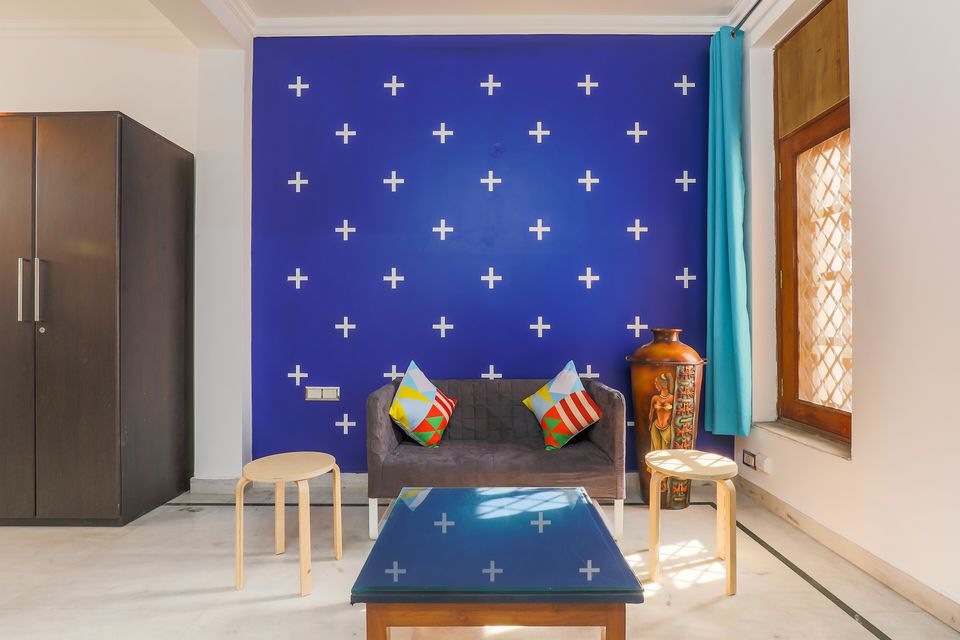 Party with your family and acquaintances at this conventional homestead with wooden flooring and add a tinge of glam to the otherwise dull party at some club or bar. Also ensure unhindered privacy and the entire night of dance, laughter and glee as you enter the new year.
Link: http://bit.ly/2Sz2RTm
5. Brickwork-Wallpapered Studio Home for Couples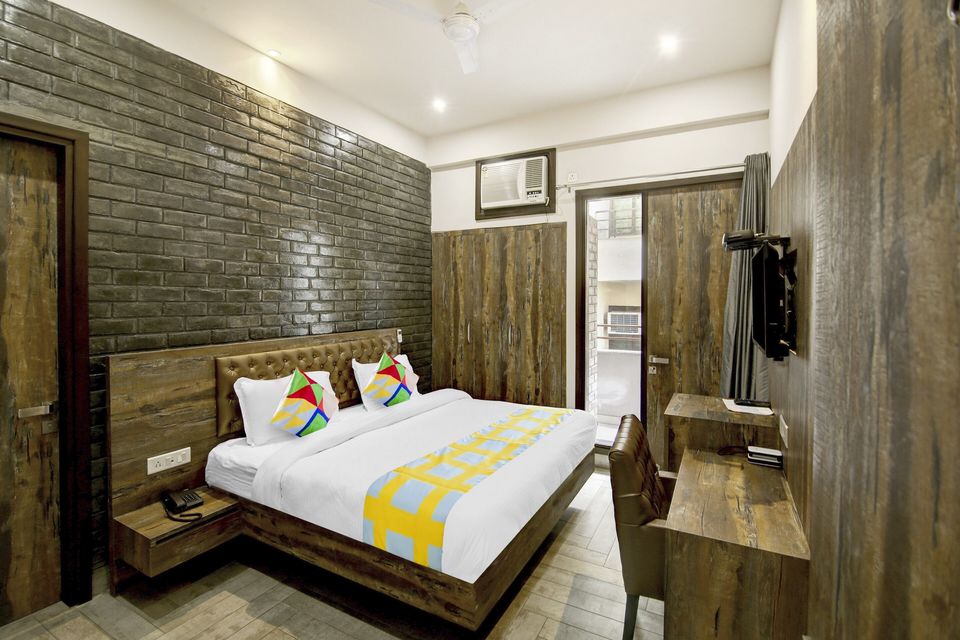 Wish to party away from the din of clubs and bars with your significant other? Book a stay on this 31st in this spacious studio home to ensure a night full of fun. Appointed with all the necessary amenities, the domicile is sure to fit in your budget and simultaneously make memories to treasure a lifetime.
Link: http://bit.ly/2ZBVDj5