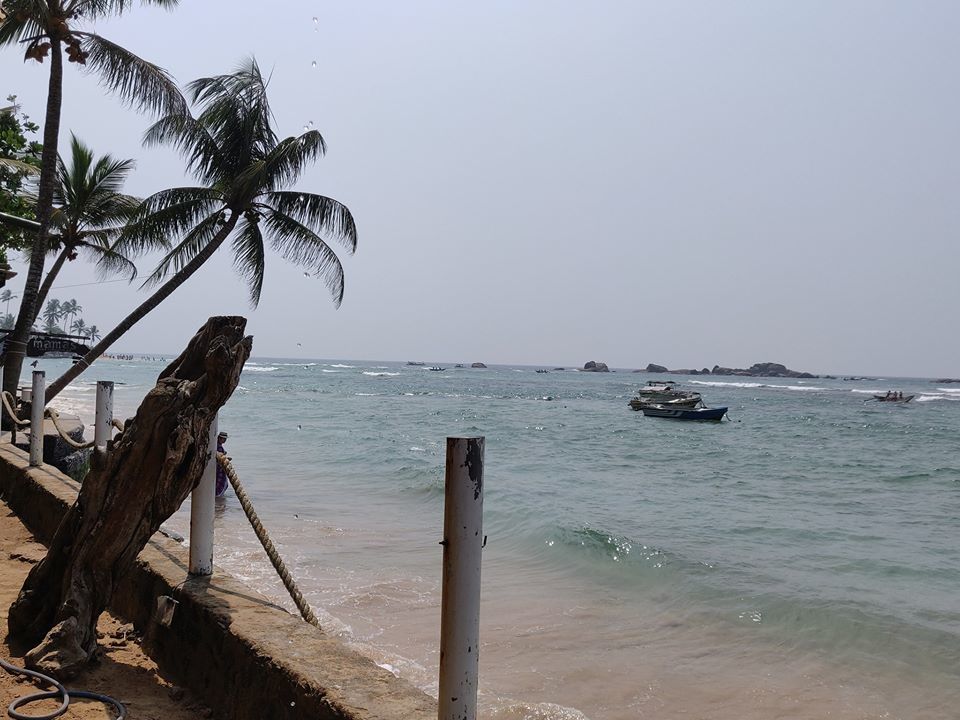 New year's eve is just a couple of days away! And if you are planning to fix a quick trip which is all about, eating, drinking and partying then you may find this blog helpful.
Our's was a sudden plan, within a week we decided to end and start the year in a country so beautiful which later also turned out to be pretty dramatic.
And I would like to thank our friends and travel partners Shishik & Pawan (we also traveled together to Ladakh, you will see their names in many of my blogs) for planning this out.
So, this was our itinerary for 5 days:
Galle-Mirrisa-Hikkaduwa
We kept it short because, we wanted to relax rather than making it hectic by travelling to multiple places.
Day 1:
We reached Colombo early in the morning and booked a cab (don't forget to bargain) to the beautiful city of Galle. We had booked our rooms at Mount Marina Villas through Air bnb. This home stay is beautiful, very close to the fort area and also has a swimming pool, staffs are very courteous and helpful.
They have two villas in the same lane, try to get your rooms in Villa 2 since it has a swimming pool and rooms with far away sea view and also closer to the main road.
After checking in, we headed out to Pedlar street and had a nice brunch at A minute by Tuk Tuk, then we hired our bikes, visited the fort and got back to the home stay.
Do not forget to apply sunscreen and carry umbrella, it is very hot & humid during the day, doesn't matter that it's winter in other parts of the world during this time of the year.
In the evening, we chilled at the fort area, had a couple of drinks (Lion & Tiger are the local beers, my vote goes to Lion), did a bit of shopping (is expensive around the fort area) and tried almost all flavours of the very yummy home made Gelatos.
Day 2:
This was the day to visit Jungle beach!
This beach is beautiful, you need to walk down a bit through the jungle to get an amazing view of the Indian Ocean.
Reach early if you want to go for water sports, then sit back relax and get a glimpse of the beautiful Sunset. After getting back we chilled at the pool and then headed to Unawatuna beach which is the party hub in Galle. Would suggest you do pub hopping, I found Kingfisher pub pretty happening. If you are going by bike ensure you do not leave your helmets, our's were stolen.
Day 3
On the 31st we woke up to a hearty Sri Lankan breakfast which was specially made by our villa staffs to give us a flavor of home made Lankan food, post that we visited the Japanese peace pagoda then around 4 we booked a cab and headed to Mirissa to attend the Mirirssa beach party.
Please ensure you leave early because if you are late, there are chances you will get caught in the bad traffic jam as most of the people head to Mirissa to celebrate New Year's Eve.
The road to Mirissa is very scenic, Hikkaduwa comes on the way, you get a beautiful view of the Indian Ocean on your right and also get to see the stilt fishing spots (traditional fishing style of Sri Lanka, where fisherman sit on a thin bamboo while fishing.)
Well, little did we know that a bad surprise was coming our way!
We reached Mirissa at 6pm, the owner of our hotel (a middle aged couple) gave away all 3 rooms that we booked to someone else though our booking was confirmed via booking.com, 3 more friends of our's were on their way from Bengaluru to join us that night, so now we were 7 adults and 1 infant with no rooms!
Mirissa turns into this crazy place with tourists pouring in during Christmas and New Year. Finding a good hotel or home stay is next to impossible.
Even after a lot of fight, the hotel owner could not do much or fix us at any near by hotels.
But they definitely were feeling bad and took all our thrashing without saying a single word, they helped us with a car and let us keep the car till next morning.
We needed a hotel near the beach which was a challenge, finally we went out and started looking for hotels and we were so lucky to have found a well built home stay next to the beach (though it costed us double.) Please note here, Sri Lankan people are very helpful, one of the Tuk Tuk guys helped us find this home stay after hearing our story. All I can say here is, luck favored us that night.
Our hotel owner promised to give us two rooms the next day.
We checked in to the home stay, quickly changed and started the house party, our hotel owners came to check on us and also brought us food and wine to make up for the blunder they made but humans make mistakes, don't they? So, we welcomed them and made them drink till they dropped ;D
Our friends arrived pretty late but just on time!
We reached Mirissa beach and spotted the firework while welcoming 2019.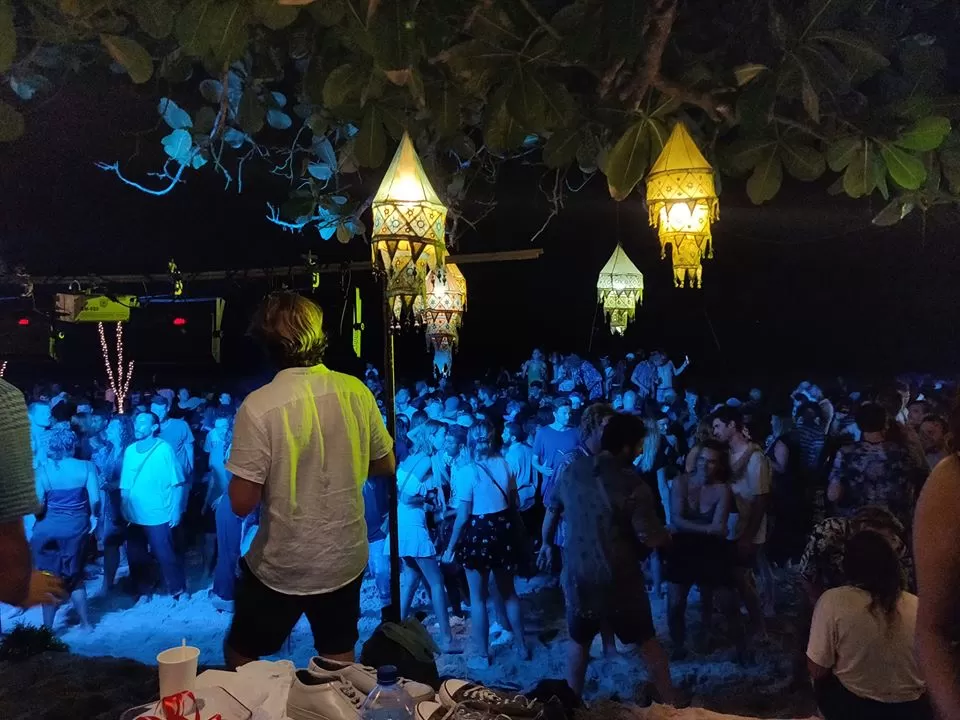 Day 4
It was a crazy night, if you love partying then you must experience Mirissa Beach Party! We reached our home stay at around 5am, slept for a couple of hours, moved back to the actual hotel we booked and then straight away headed to Mirissa beach to enjoy the water sports (you can surf here) in the evening we booked two Tuk Tuks and headed to Weligama which takes about 30mins from Mirissa to have our dinner.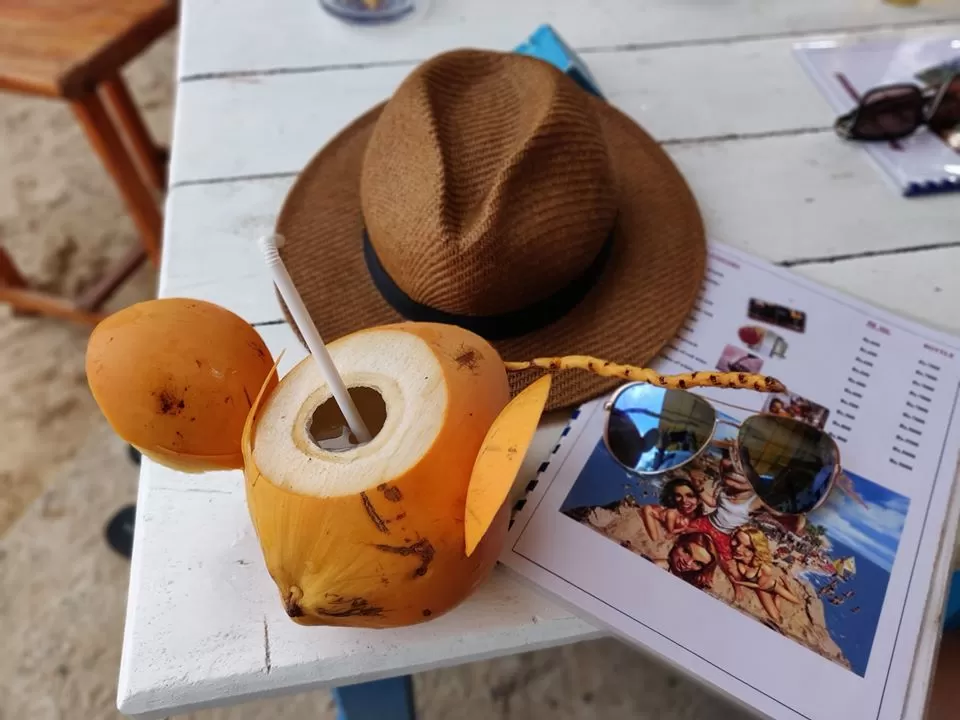 Day 5
Day to head to Hikkaduwa. It took us around 1.15 hours to reach there, checked in to Star Holiday Resort, a beautiful property managed by a family.
We then headed to Mama's coral Beach hotel and then to the beach which was only a 7 mins walk from our resort, evening was all about shopping, chilling in the pool and eating pizza and kothu.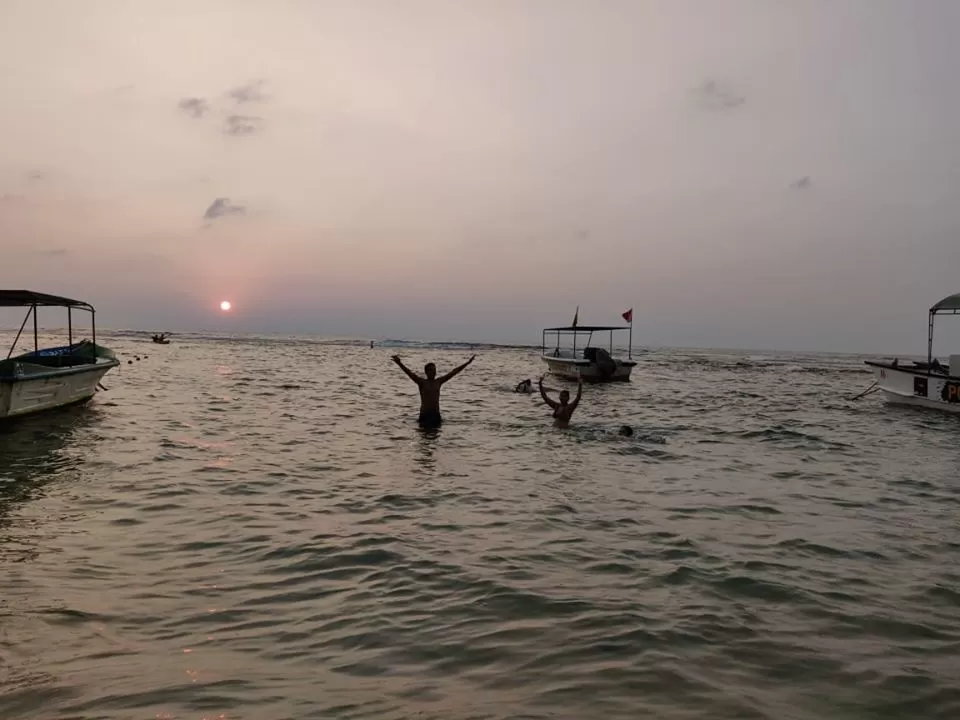 Day 6
And here we were, ready to say goodbye to this wonderful country, after having our breakfast we headed to Colombo to catch our flight. Leave on time because it may take up to 3 hours, since it is a busy road.
It brought an end to another beautiful trip, we carefully wrapped the memories we made and boarded our flight with an urge to come back again to explore the unexplored parts of these beautiful country.
And I would like to end with this quote, "Don't listen to what they say, go see."
So, now that you have read it all, you know what to do, pack your bags and go see!
Things to remember while travelling in Lanka:
• If you are travelling during New Year, book your hotels in advance and ensure you follow up with them at least two days prior to your check-in date
• Apply for your e-visa in advance, though mine took just half an hour but who wants to take a chance?
• In Galle, hire bikes, be careful with helmets, pillions need to put one too. Traffic rules are strict
• Do not shop at Pedlar street (Galle), it is expensive. Rather shop in places like Hikkaduwa, you will get local art effects at nominal price and if you know how to bargain then you may just hit the jackpot
• If you are an animal lover then the only place I would suggest to shop at Pedlar Street would be-Embark, they have an NGO for street dogs and the amount you spend there will go towards the well being of those animals
• Make sure you buy Sri Lankan masks, Stilt fisherman statues, magnets and tea
• If you are travelling from one city to another on New Year's Eve, ensure to leave early. It gets crazy everywhere
• Must try local food, if you are not a foodie then you will miss out a lot
• Speak to locals, they are amazing, very decent and friendly people
Frequent Searches Leading To This Page:-
Best beach holiday destinations in Sri Lanka, Top Sri Lanka tour package for family, Best Sri Lanka honeymoon packages from Delhi, Sri Lanka honeymoon tour packages