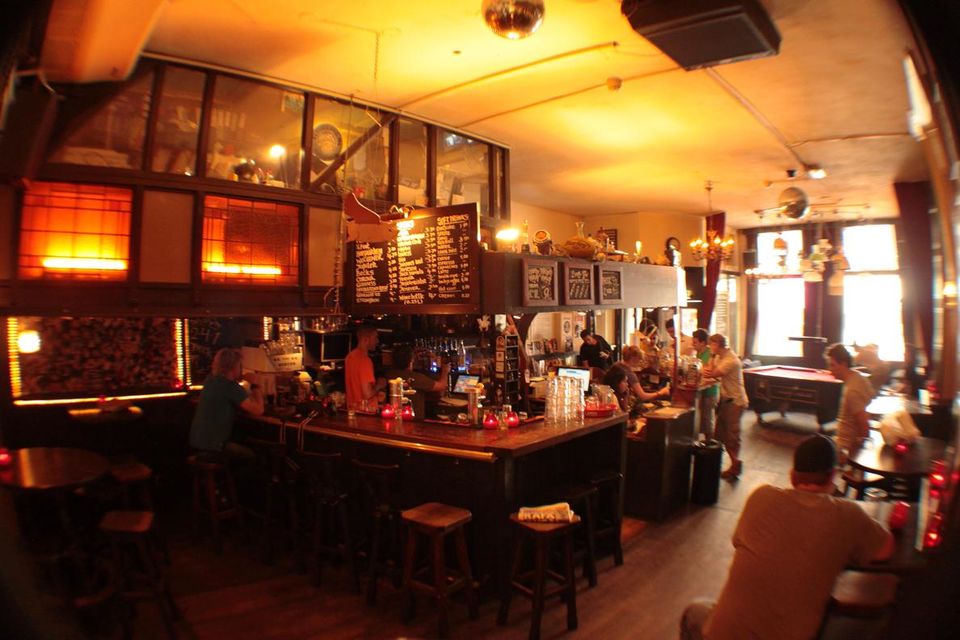 One thing you'll find at every hostel you crash while travelling around the world is parties. It is always someone's first day, or last day and some people just need an excuse to party. People with similar interests often end up together and some places just develop a reputation for debauchery.
Here is a list of the 10 most bacchanalian party hostels around the world, for those looking for some hardcore fun and partying while they are travelling.
The Flying Pig, Amsterdam, The Netherlands
This place lives up to its weed-friendly reputation. In addition to this "greenery", people can play pool and drink cheap beer before heading out for more partying to the infamous Leidseplein. People expecting a wild club atmosphere should be aware that this place is more for the lovers of space cakes that put in a mellow mood.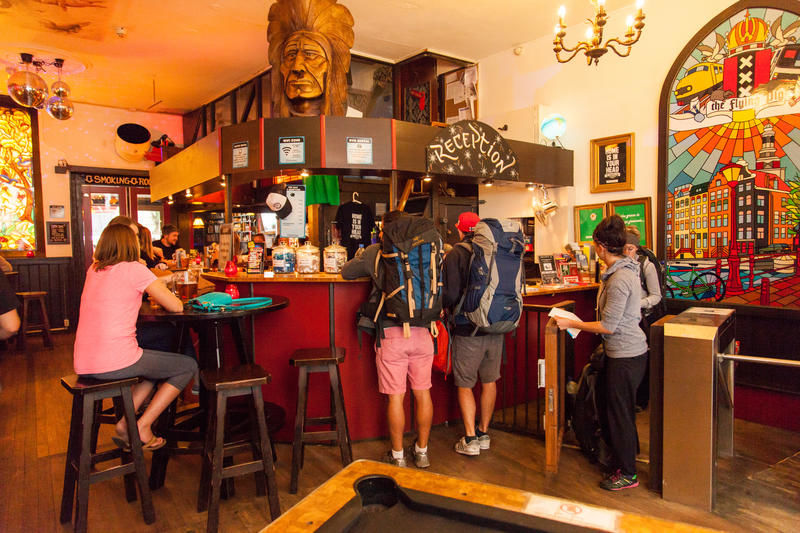 www.hostelworld.com
The Pink Palace, Corfu, Greece
Famous for its toga parties, filthy bathrooms and booze cruises, this is the world's original party hostel. With four bars that serve you 24x7, this place can get the most sober people out of control on ouzo. Forget about a good night's sleep if you're there – this place is for drinking, going wild and partying naked!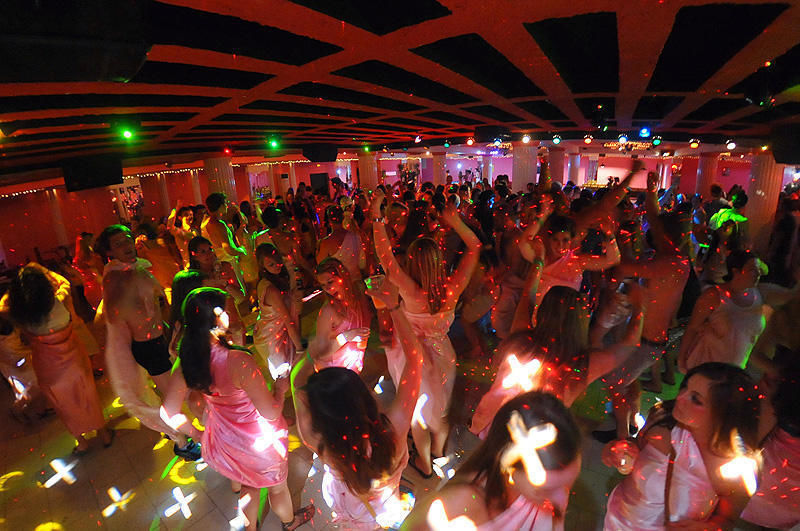 diveprice.com
The Naked Tiger, San Juan del Sur, Nicaragua
Living up to its name, this place sees a lot of nudity. Keep three things in mind if you're planning to go here – get a lock, the bathrooms are gross and only dorm beds are available here. The attractions are a beautiful pool and a beautiful sunset.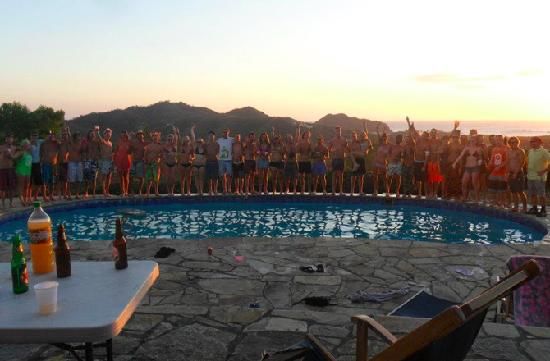 www.tripadvisor.in
Kabul Backpackers' Hostel, Barcelona, Spain
Undoubtedly one of the top hostels in the world, it is fully booked in the summer, with its beds getting reserved several months in advance. For those who love to just carouse, this is a total all-out fun place.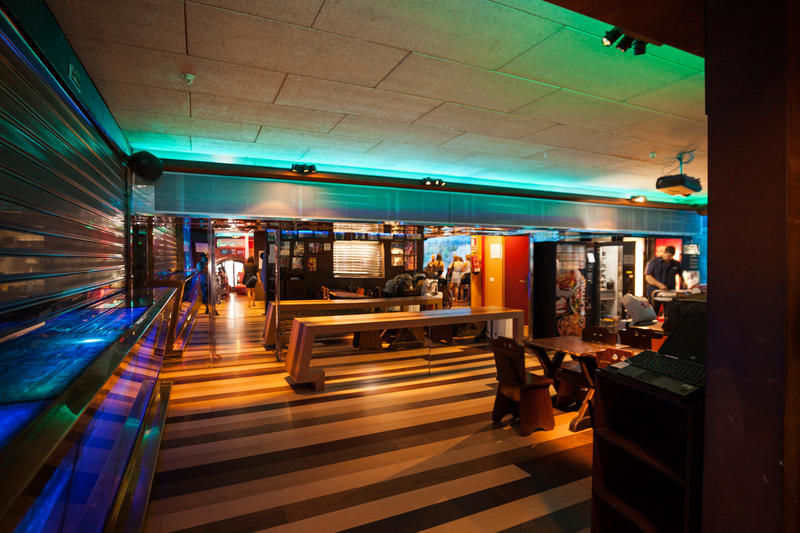 www.hostelworld.com
Base, Melbourne, Australia
Based in Australia and New Zealand, the Base in Melbourne is just the best! This place consists of a thumping club where they pour you Jager shots late into the night, and dorm room parties go on at all times.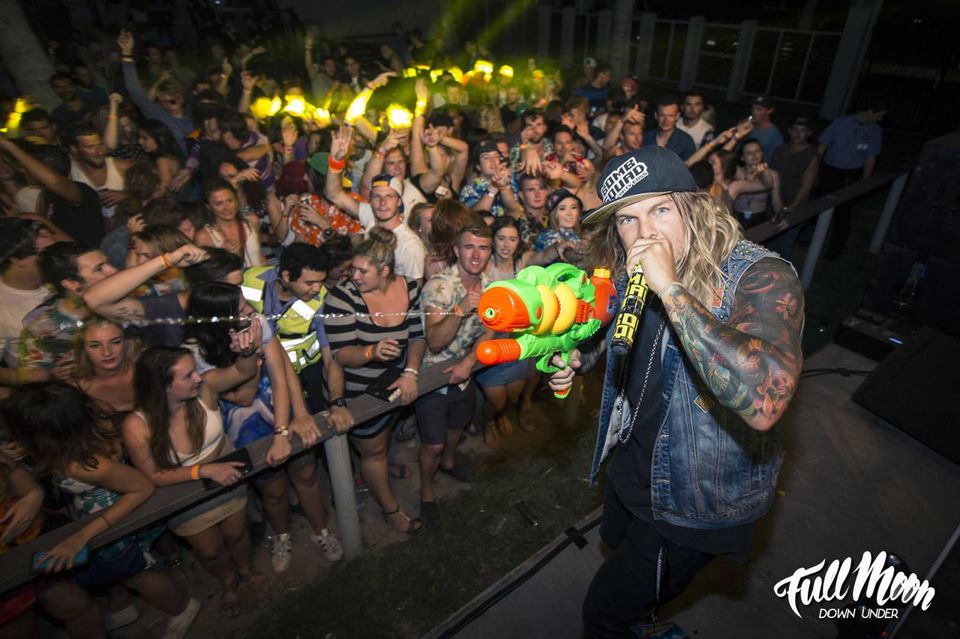 www.stayatbase.com
Greg and Tom Party Hostel, Krakow, Poland
This hostel offers free breakfast, free dinner, a PlayStation, free vodka and a nightly pub crawl. A hostel employee takes guests out in the town every night for a taste of Polish spirits.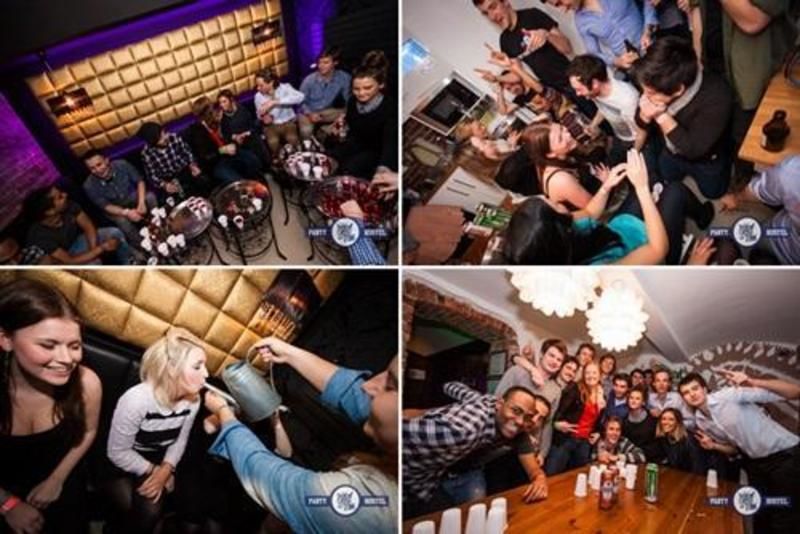 www.hostelworld.com
The Mad House, Prague, Czech Republic
With beer cheaper than water, Czech Republic drinks the most beer per capita. This place is all about making new friends, playing beer pong with them, and the staff's free pub crawls around the city. The wild nightlife in Prague is amazing, and Mad House is one of the very well known places to go to.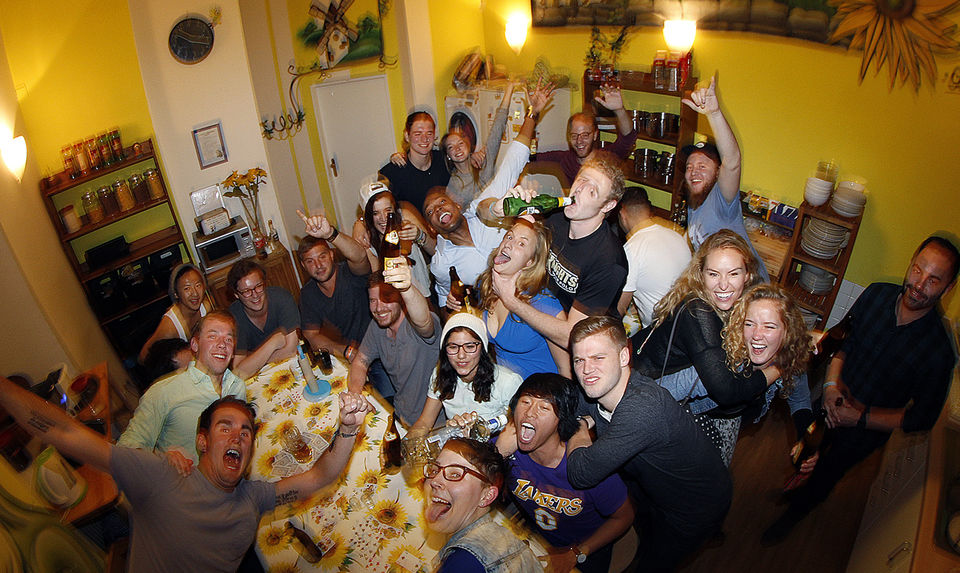 www.themadhouseprague.com
Nomads, Queenstown, New Zealand
Unlike most hostels in New Zealand, this one doesn't have a bar, which means you drink in your room. Instead, it has a huge, restaurant-sized kitchen, top-notch showers and toilets, and a large lounge, and most rooms have balconies too! The arrangement leads to a lot of socialising. Night activities at the hostel include a $10 pub crawl and a free dinner and quiz night on Sunday!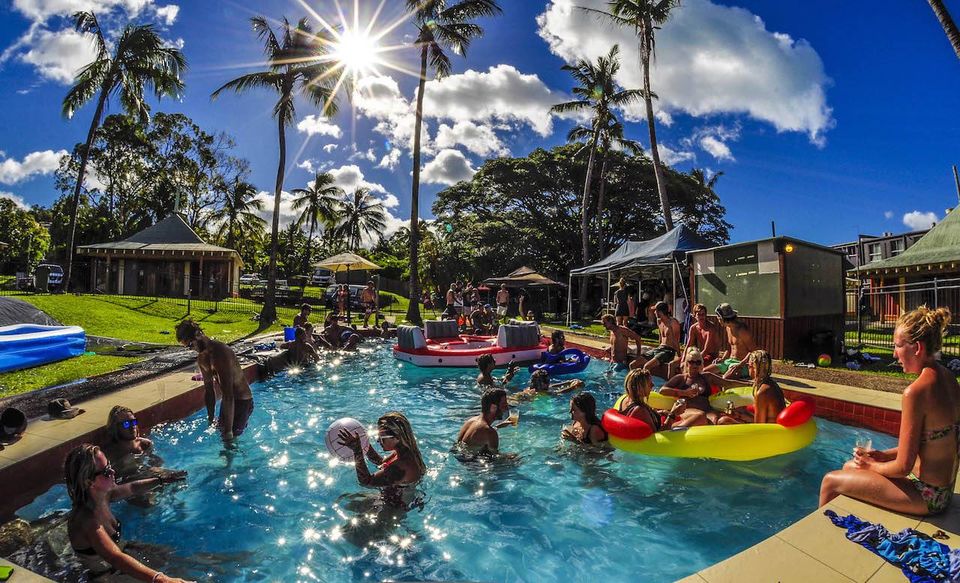 nomadsworld.com
Retox, Budapest, Hungary
The crew at Retox have only one motto: party like there is no tomorrow. Located in one of the biggest party cities in Europe, don't go to Retox if you don't like wild partying because you won't enjoy the scene and sights around you. People stay here only for the partying, even if the rooms and facilities are dirty and sub-standard.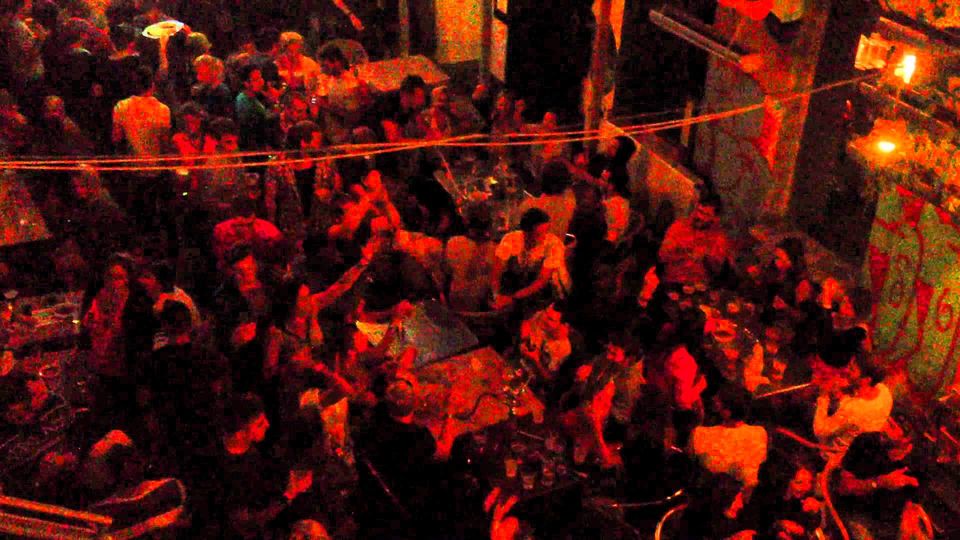 www.youtube.com
Rocking J's, Puerto Viejo, Costa Rica
One of the cheapest places to stay in Central America, this place is owned by an infamous partier, who throws wild beach bashes complete with bonfires, barbecue and beer. People here party till sunrise, and then sleep through the next day on the beach. This is the perfect place for travellers on a tight budget because of the inexpensive hammocks that can be strung up literally anywhere.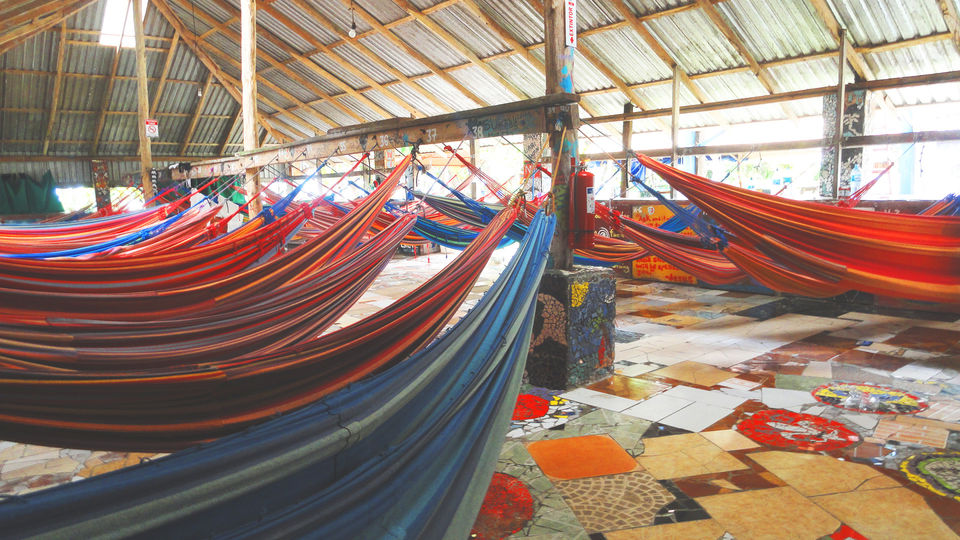 www.rockingjs.com
Mondo Taitu, Bocas del Toro, Panama
It is tiny, run down and has very thin walls, but they throw incredible parties each night cranking up the tunes and pouring jungle juice (alcohol and Kool-Aid). The facilities aren't good and the place feels a little cramped, but nobody cares!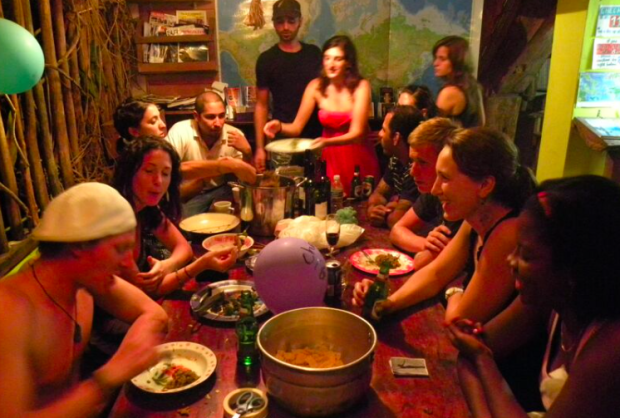 www.indiegogo.com
So, like they say, drink away your way to heaven and party like there is no tomorrow!