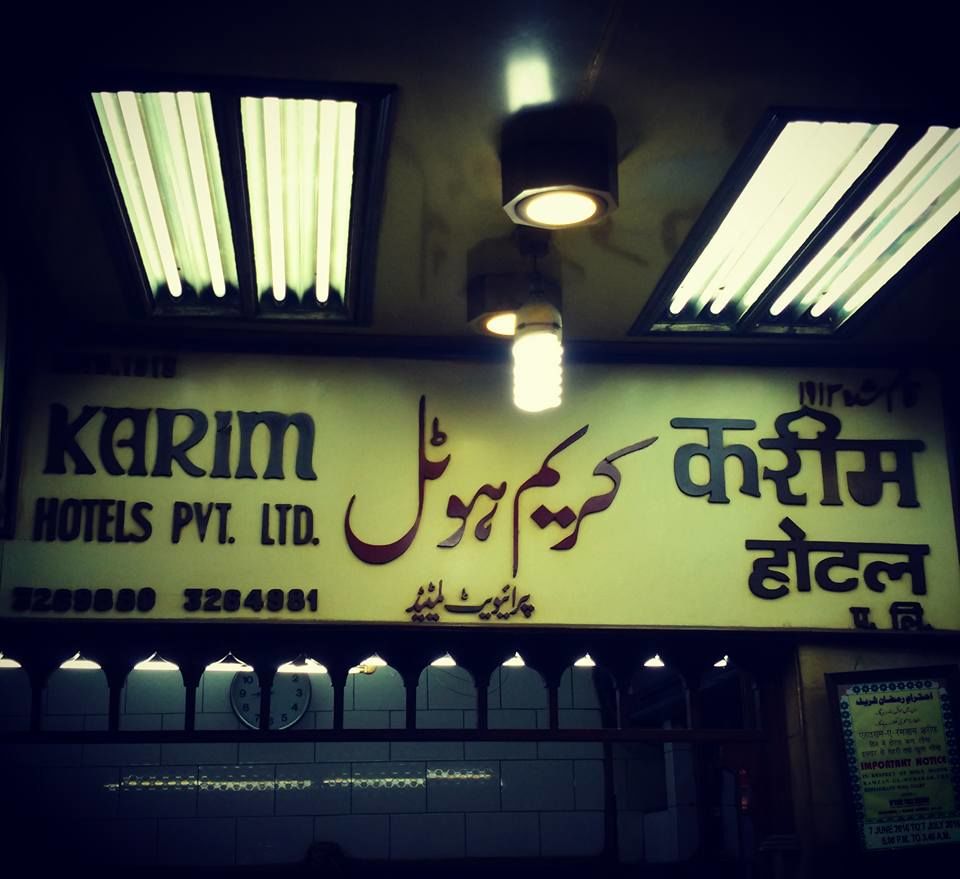 If you are a foodie and living in Delhi, you are blessed. All you need is a metro ride to Jama Masjid metro station( Heritage Line (Violet Line)), Cab or Bus(which I usually avoid because of heavy traffic in that route).
Best Time To Visit: Ramzan Month
Gali Kababiyan, the food lane of Jama Masjid is an important part of Delhi's old street and Mughal food culture. Which probably is lost in most of the parts or taken over by fancy restaurants. Gali Kababiyan still treasures the essence of baking bread, barbecuing meat or fish on streets and sell on affordable prices.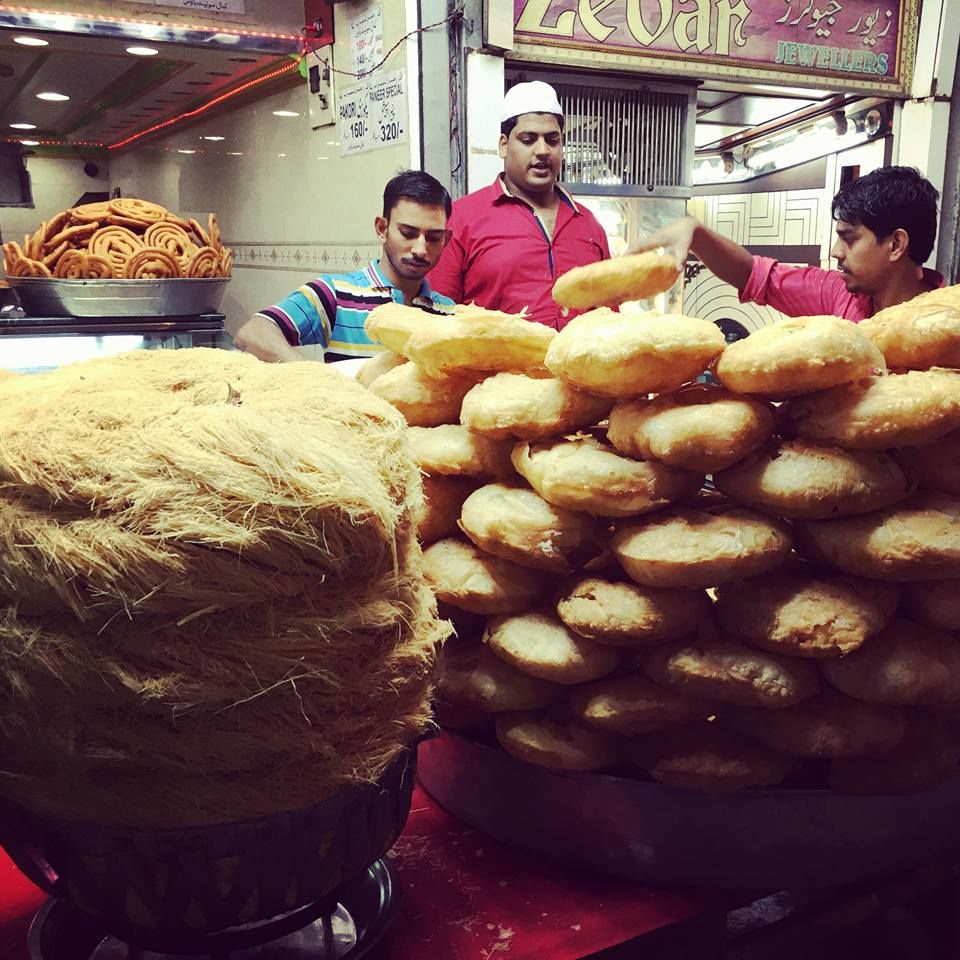 It was one of those propitious Ramzan evening and we happened to be in old Delhi for some reason. Someone suggested a visit to the Mosque, the moment we entered the area all our senses were blocked except the smell sense because of those smoky meat smell coming from the distance. We followed our nose to reach the food paradise.
There was this narrow lane flooded of people with shops on both the sides. It was just like one of the documentary I saw somewhere, pure feeling of food nirvana. There were kebabs grilling on charcoal, some just marinated and getting ready to be barbecued, sweets, nuts, breads, sewai and god knows what. We decided to drool on each of them because it was really hard to chose one.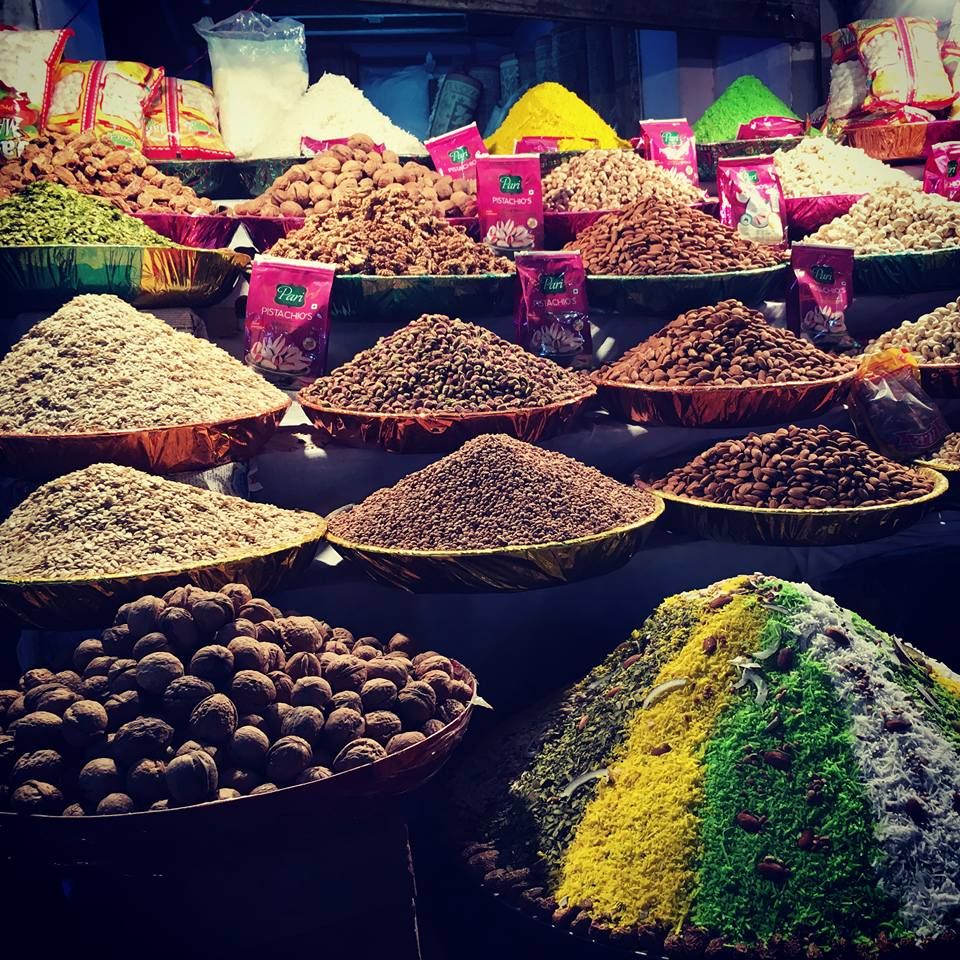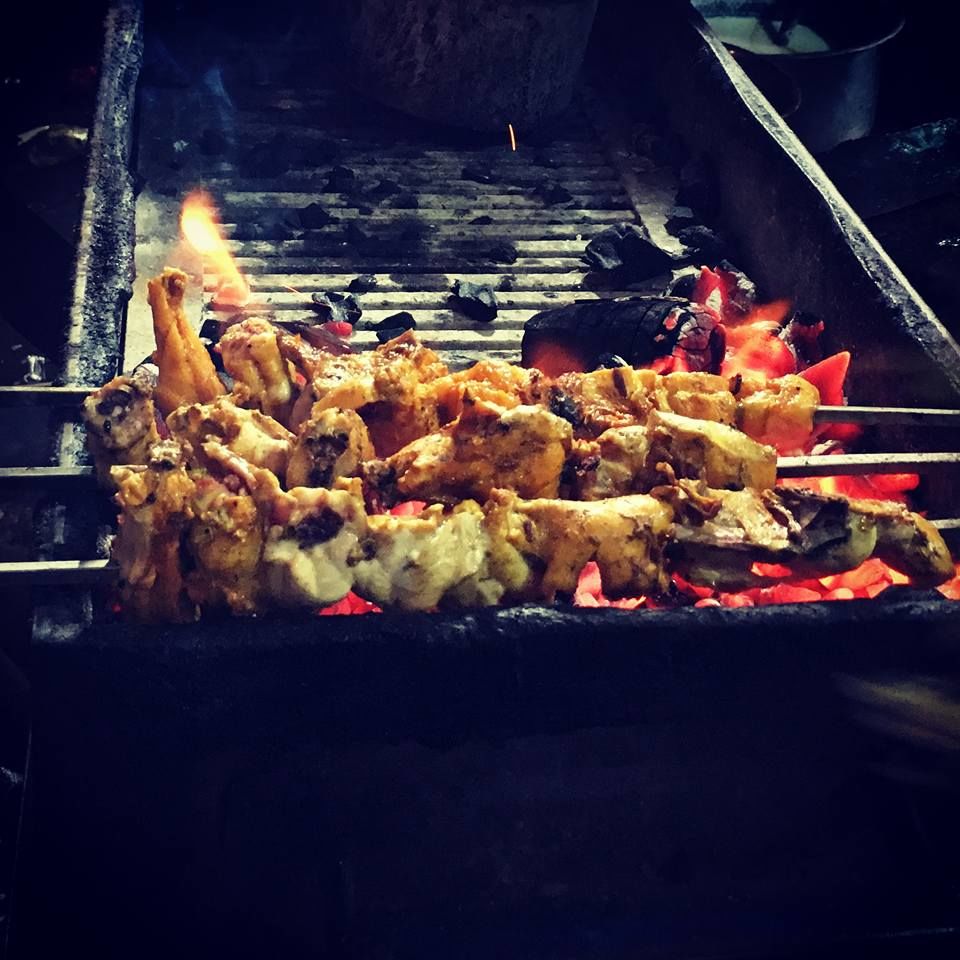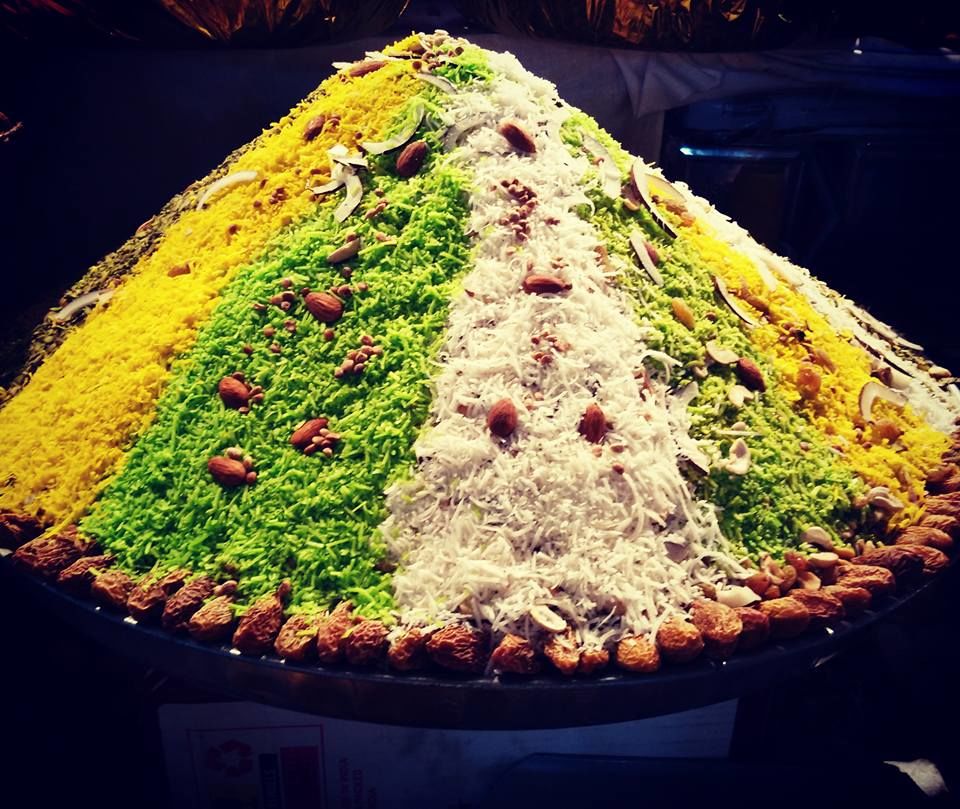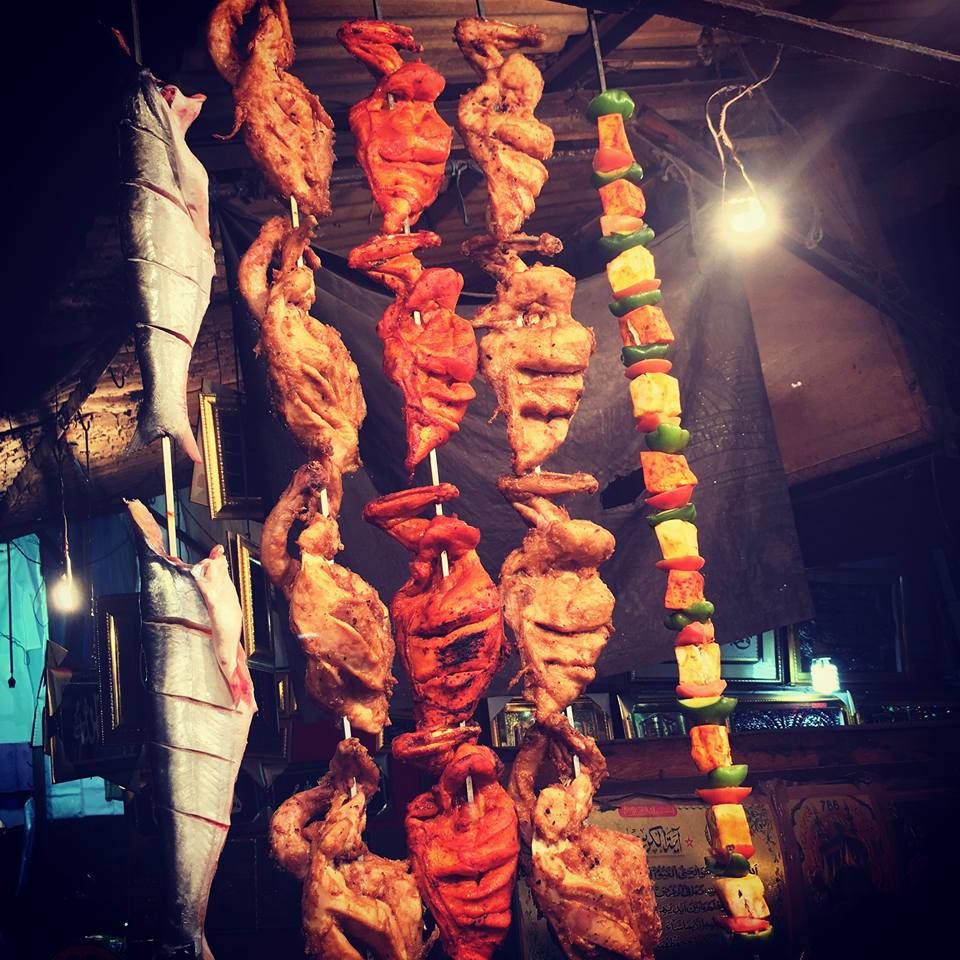 There is something really amazing about these freshly barbecued street kebabs which one definitely miss in restaurants. The smokiness was on point with juicy and tender meat. After trying some of these tastiest kebabs and buying some nuts we headed to Karim's because I remember the time I came to Delhi and was missing biryani terribly, I asked a friend about best place for having biryani in Delhi, He suggested me to try Karim's. So, there I was finally on the corner table with the their world famous menu struggling to pick what to eat and what not to.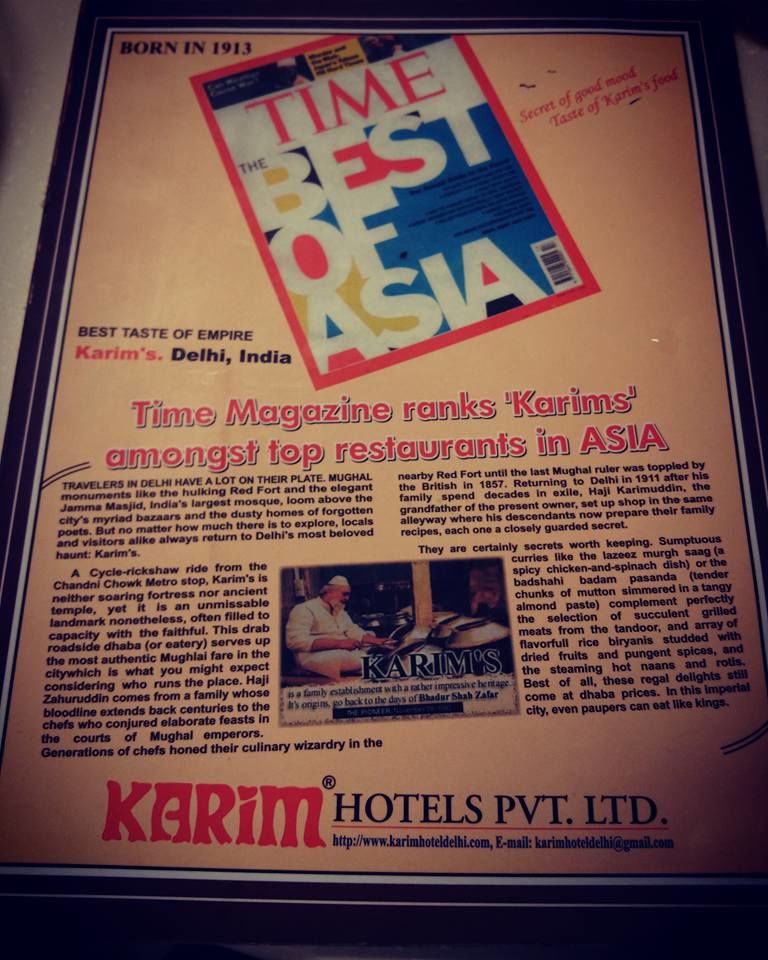 I knew, I was going to have biryani but apart from that I decided to try some of there kebabs too out of curiosity. I ordered one plate of Mutton Kakori and Chicken Sheek Kebab each. The aroma obviously was heavenly but what I was not expecting is the fact that the Kakori kebab just melted in mouth exactly the way it should, probably one of the best I ever had. Next came the Mutton Biryani. I basically spent most of my growing years in West Bangal and before coming to Delhi I spent a lot of time in Kolkata. For me Biryani is about not spicy, cream coloured rice with piece of meat, boiled eggs and one crispy fried potato (potato in our biryani is equally important) . The biryani I got in Karim's was a yellow coloured rice with NO POTATO, I immediately was disappointed until I took my 1st bite. Ecstatic was the feeling from the first to last bite of that biryani, although I missed my potato but it was worth.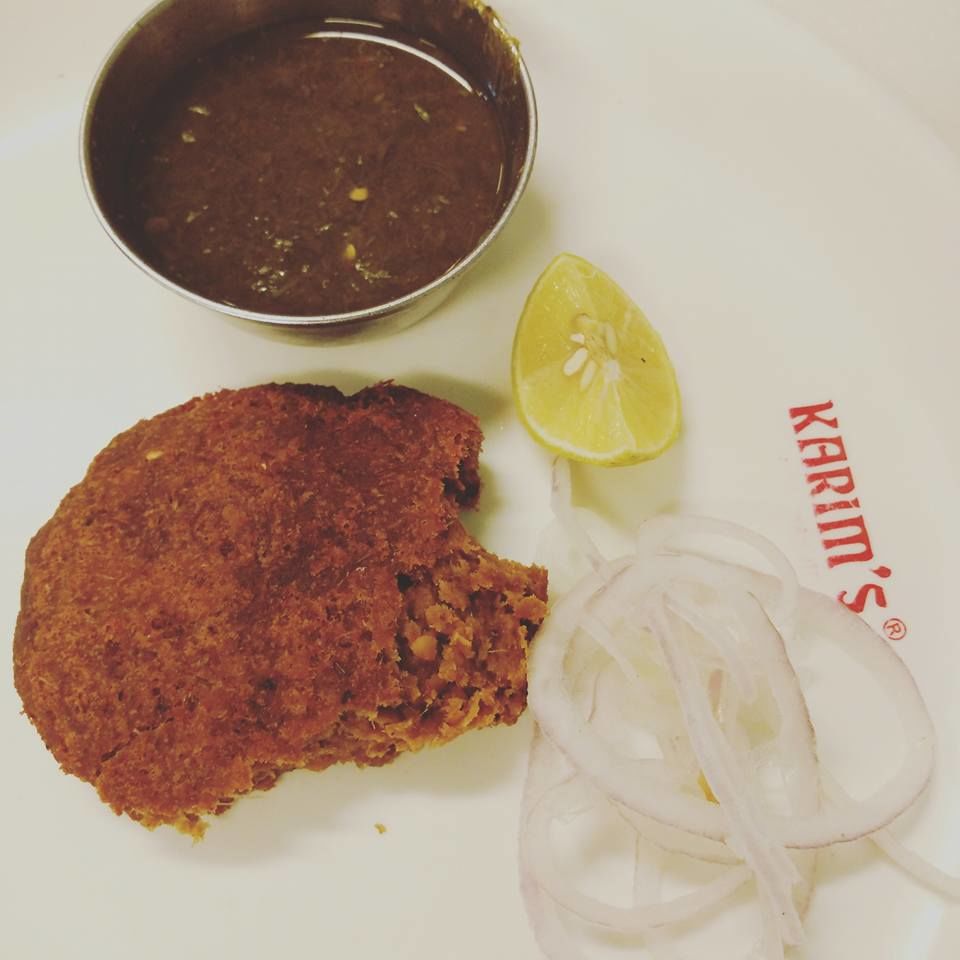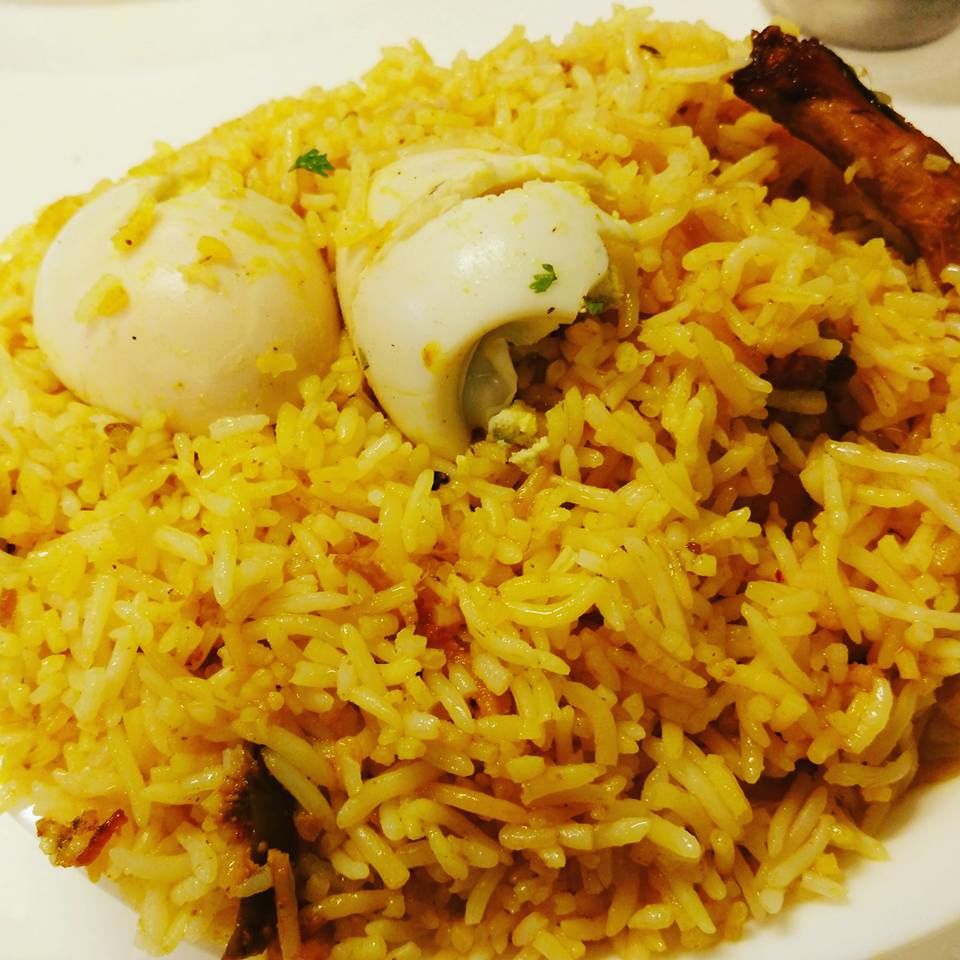 After the blissful dinner at Karim's I knew I was totally full to have anything else and have to get back to home with these taste explosions I just had, until I saw these tempting sweet on one of the street shop and I got very curious about it. The shopkeeper told me that is "Shahi Tukda" a desert made of bread and cream and he was generous enough to offer me a spoonful of it to taste and I am glad he did because that was so astounding, mildly sweeten and had flavors of cardamom.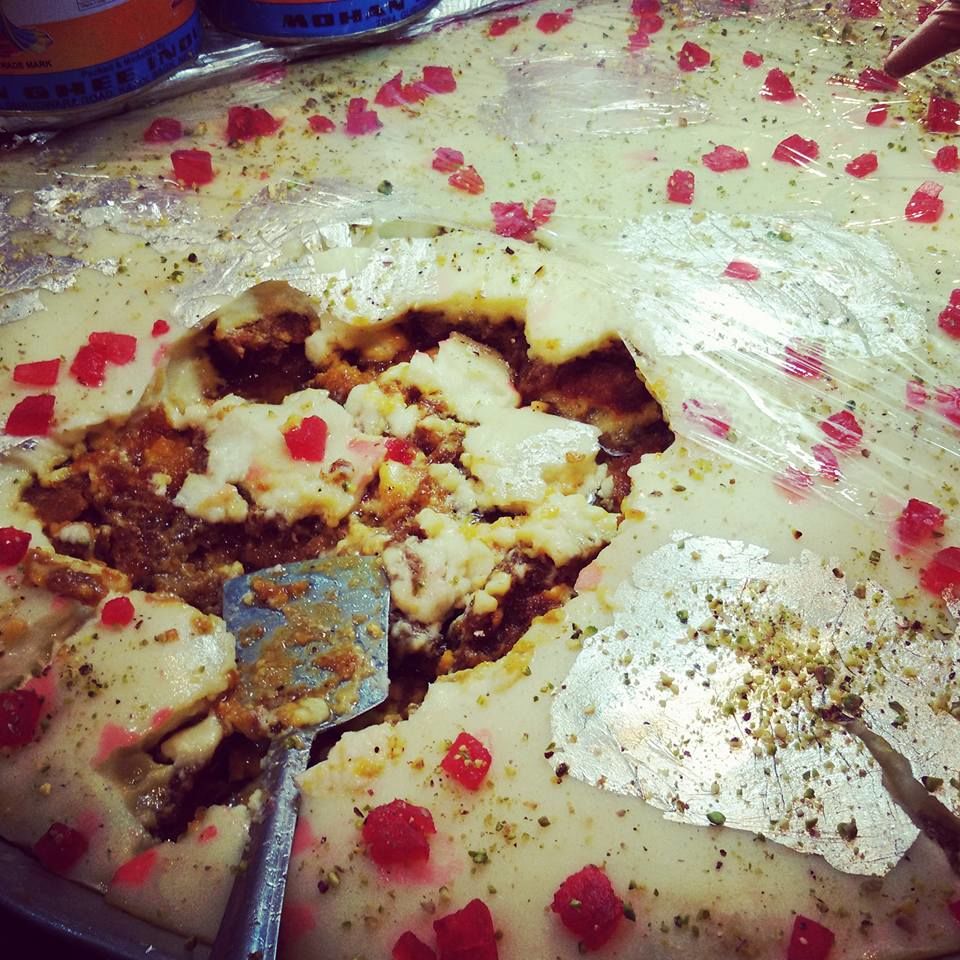 Today while writing this I wonder what pleasure of l was missing until I visited this food heaven of Delhi. Its my "Food Paradise Lane".