My Flight. Almost.
"WHAT DO YOU MEAN I'M LATE?" I started shouting in disbelief at the boarding counter, at Almaty airport, Kazakhstan, "the flight is at 6:30, and it's only 4;15 now!"
In return they just kept pointing at their wrist watch, while shrugging their shoulders indicating they couldn't help me. I checked time on my phone and thought what could they possibly mean that I'm late when I  still had a good two hours and fifteen minutes in hand. It was my 24th hour in Kazakhstan, the transit country from where I had my connecting flight to Russia. It was also the 24th hour of we not understanding each other, because of the language barrier. I still kept shouting and fighting with them for what's right, my right.
But oh boy, turned out I wasn't right. My eye fell on the wall clock at the airport, and my mouth remained wide open in the feeling of realisation, embarrassment and helplessness. The Kazakhstan Eastern Standard Time was 6:20 now, and somehow I kept my phone as per all 'local' times, except for this one. This is when they underwent a heart transformation and indicated me to enter the boarding gate. A special car was waiting, which took me to the plane. The plane was already on the runway, and the steps were being arranged for me to go up the plane. Thanking everyone so loudly I kept running, like a school kid whose school just got over, until I got to my seat. As soon as I sat, the plane started moving, and within minutes we were in the air.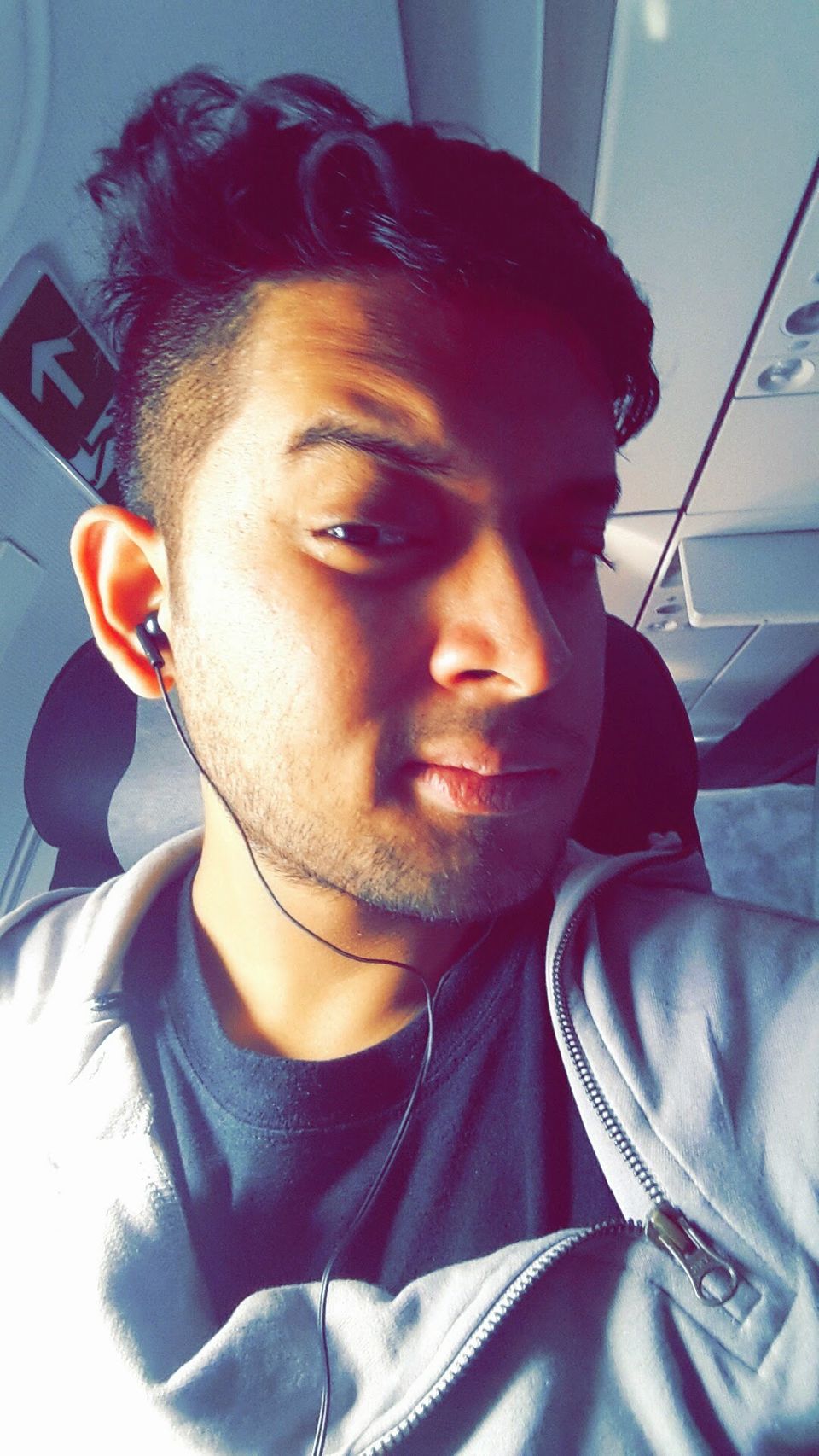 My Friend
After such a long toil I felt so relieved as I found myself sipping on red wine, while flying along the beautiful snow clad mountains of Kazakhstan. So relaxed at the thought that I'll finally be in Russia soon, I couldn't go anywhere else from here. I reclined my seat and put earphones on, and put the song | Dil Dhadakne Do | from the movie Zindagi Na Milegi Dobara on . The title of the movie translates to - You Only Live Once. The movie and the song both always inspired me to travel and do things which let me loose, and liberate myself. I closed my eyes and started tripping on the song, it took me to a flashback to when I heard the song last -
It was some 2 months ago when my closest friend Kartik and I were running excited about going to Russia together. We both wanted to go to Russia since we were little, and now we were going to do it together. As the time drew closer, some misunderstanding between us happened, and he stopped talking to me, and I didn't exactly know why. I booked my tickets to Russia, and wanted to know when he will, but got no reply from him. Now I was stuck in a strange situation with nowhere to go. I didn't want to go to a whole new country all by myself, where I did not know anybody. I was contemplating canceling my tickets. With some recent failures playing at the back of my head, and the song | Dil Dhadakne Do | being played in front my eyes, I dramatically got up from my seat and in a hoarse voice delivered a monologue.
" This is the time to do something new. This is the time to free myself. This opportunity will never come again. Go alone, and show them what you've got, show yourself what you've got! Go out there and kill it! This is it! 'THIS IS SPARTA!'" The song got over, and so the flashback.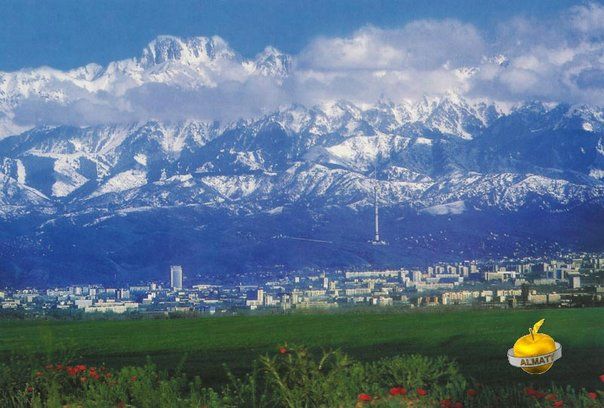 My Way
With Couchsurfing.com  by your side, it's impossible now to be alone in any part of the world. You make friends in a foreign land even before you arrive, and after you arrive, it won't be a surprise if they become your source of survival, and then if you guys stay friends for life. Also, there will be a good chance, that these friends, if not anybody else will have a common language as you. Or will at least make efforts to speak to you. That is how you interacted on the website in the first place, no?
So after landing in Moscow, I tried to get to my newly made friend - Anna. I first had to catch a bus to Rechnoy bus station, and from there catch the Metro to Teatralnaya, and then change metro line to finally reach Arbatskaya. The catch - I didn't know how to; nobody spoke English; all the signboards were in Russian.
After somehow getting to Rechnoy bus station, I tried asking somebody where the metro station was. In response, the person turned his back towards me. Shocked as hell, as I was at this rude response, I asked somebody else and got the same reaction. Soon I learnt that this behavior was mainly because they don't understand English. Strange, I know, but that's how it was, is. After trying for a long time and a lot of people, I tried asking this lady who looked like she was walking to work. She did not speak English, but she did try to explain to me. Finally she just indicated me to follow her. She came with me to the metro station, inside the metro, and traveled all the way to my station with me. We got out, and after trying to find, walking for a good half an hour we reached the address. And then she left without giving me much chance to thank her.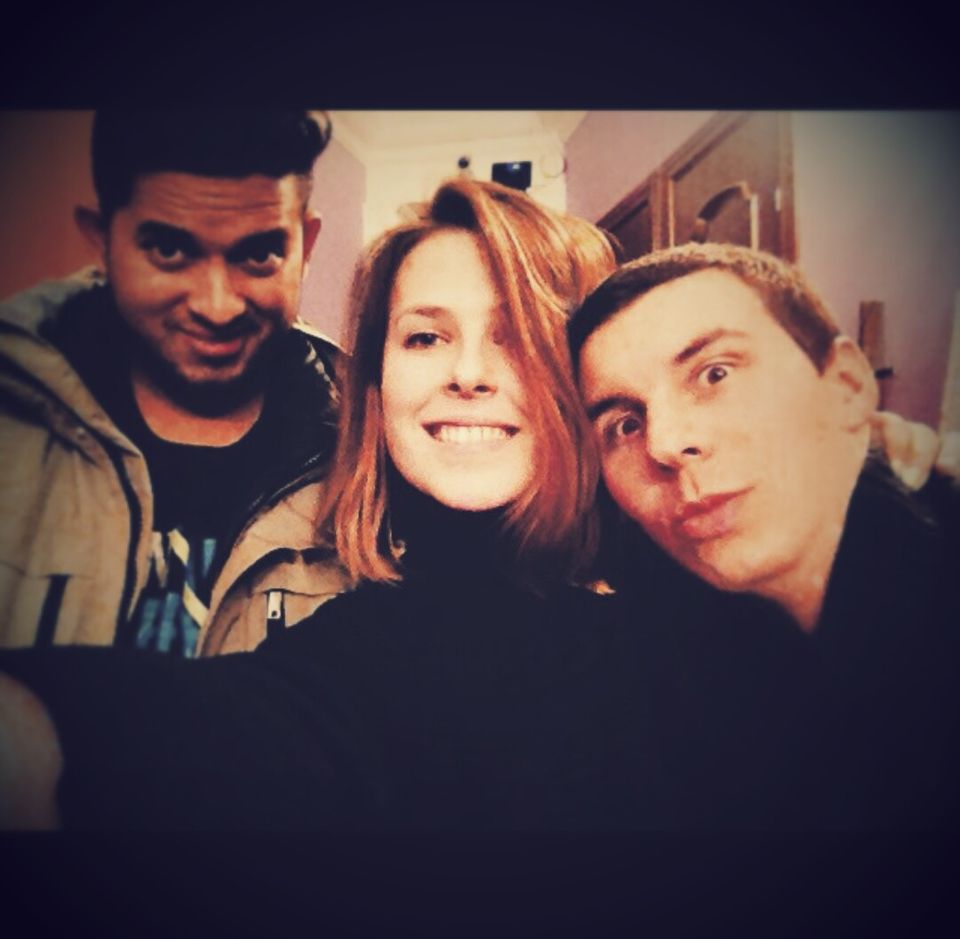 Passport
As I roamed the chill streets of Moscow with the Colombian friend I made, a carnival at the marketplace kept us busy. She - Natali, and I had one thing in common. We both couldn't speak Russian. But she was in Russia for 4 months already, and had to catch her flight back to Colombia the next week. She was definitely better than me at Russian. But also couldn't speak English much. 
It started to snow. I gave my passport to Natali to keep it in her wallet. After 30 minutes of roaming about, yes - no points for guessing, the wallet was not to be found.
And it turned out she had about $200 in her wallet. I was not even sad for my lost passport when I heard about her loss. I wanted to laugh. She didn't know for what to feel more sad, losing so much money, or losing my passport. But yes, she didn't even talk about her money even once, and kept apologising to me all the time.
I spotted an extremely beautiful woman in a bluish uniform. I ran up to her and asked - "Heyi, are you..umm.. police?"
"Yeah, I guess.." chewing on a gum, she responded in a very cool looking, American sort of way.
I tried explaining everything to her, but appeared like that was all the English she spoke.
She took us to the police station. The entire police station, and we two tried to explain ourselves to each other for over an hour. Nobody understood English there too. The procedure to be followed after filing the FIR was to go to the Indian embassy and apply for a temporary visa. And many other formalities, which were to take about ten days. I had to cancel my scheduled flight to Chelyabinsk for this.
After a few days, I got a call from some stranger person who wanted to meet me, without imparting me with much knowledge on what this was about. A meeting was scheduled for the same evening. We met, and I was told that he was an Indian, working in the Indian embassy in Moscow as a yoga instructor. (6 months in Russia, and now he was turned into an American - Australian albino with his accent. Nobody knows why.) And that somebody found my passport, and gave it to the police station. The police station gave it to the embassy, and now I was being handed it over by this person.
In return, he asked me for a promise that I should carry parcels for him back home to Delhi, when I fly back. 
And of course, Natali's money was never recovered.
My Phone
I have had a serious fear of height since childhood. But since last year I've been doing activities that involve me climbing up a good height, so that I feel less scared. Miass was a beautiful and a far away sort of place, being two hours away from Chelyabinsk. Perfect place to snowboard at, among other things. Network was on a fall here, and battery not so full. I put my phone on offline mode.
The mountains had been commercialised. The snow clad mountains were aided by giant snow making machines. Don't think Russia ever needed them, though. I rented for myself board shoes and the snowboard. We had only 3 hours in hand.
First step on the board, and I realised that this wasn't going to be easy. Paaji, assi such a pussy cat. After little practice, we had to go up the mountain to finally start. It was already very high up, and then as I stepped on my snowboard, it started to slip again. I thought this wasn't happening at all. But I didn't stop believing in myself, and started singing - I Believe I Can Fly. And so, as I kept at it, I started getting better, and finally found myself surfing smoothly down the snow mountain. The feeling was so nice. I spread my arms like an eagle, and felt the cool wind go past me. 
I thought of singing another song involving flies and mosquitoes but - "first lemme take a selfie.." As I took my phone out of my pocket, it slipped out of my hands. I tried to catch it multiple times from the moving snowboard, as it fell down in slow motion before it finally hit the snow. I put my heart back in, which had fallen out through my mouth. Managed to stop my snowboard, took it off and climbed up the mountain to find my phone. We eight friends searched around that area for 2 hours, only to fail.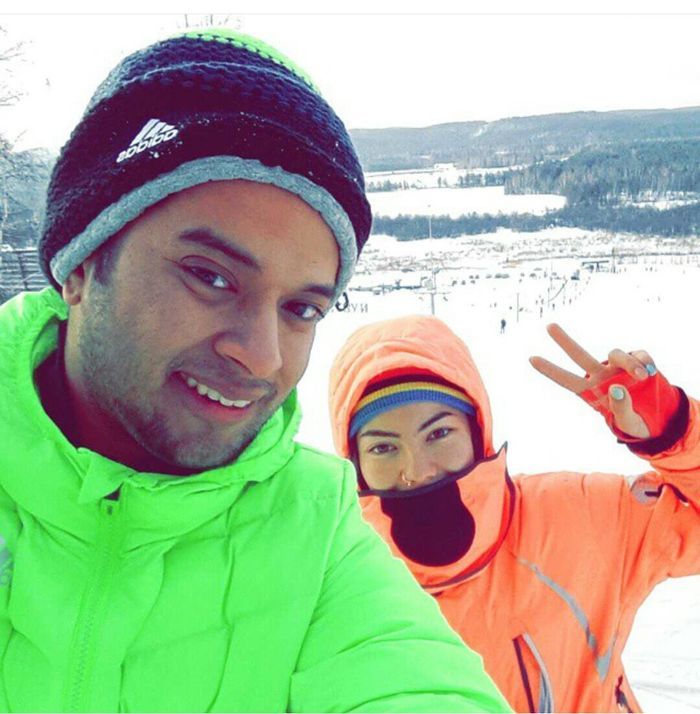 Camera
It was the same night. We were partying, and everybody was trying to make me feel better. Everybody had their own DSLRs, taking pictures all the time. Taking pictures is not much of my thing, I'm mostly too lost in the moment to be taking pictures. So here my friend Alexander took so many pictures that there was no more space left in his memory card. He saw that I wasn't taking any pictures, so asked me if he could borrow my memory card. "Why just the memory card, take the whole camera and return later", I thought it was one good way to not carry the heavy camera all the way on my own. And so he took charge of my camera.
Later at night, we were going back home together in the tram. As we got off the tram, I asked him, "hey, you've taken the camera right?"
"Which camera?" his answer scared me already.
"My camera!" duh?
"Your camera, you should take it?" almost guilty, he tried justifying.
"But I gave it to you.."
"Uh ohh.."
...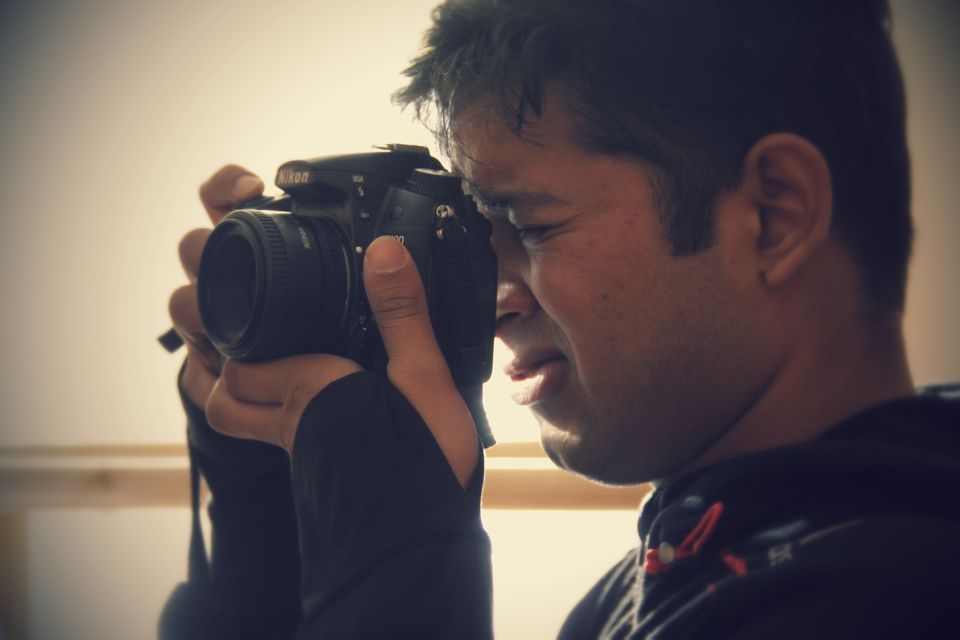 Immigration Slip
I'm the most careless person I ever came across. Finally at the Moscow airport, as I was going to return to India I was asked for my documents. I passed on my ticket and passport to the lady at the Passport Control Office. She said "sir, your immigration slip please."
I said, "what?"
"Your. Immigration. Slip. Sir!" She looked me right into my eyes, while bringing every word to emphasis.
"Right.." I knew right away that I have lost my immigration card, since I did not see it since I acquired it some two months ago. Still I had to look for it, and I kept looking for it in all my 12 pockets, for ten minutes. She kept looking at me, while I kept checking all my pockets in the same order for the sixth time.
Pointing at a room she finally spoke, "sir please go to this room and sit."
I froze. All my life flashed in front of my eyes. There is nothing else apart from me getting detained happening here. She still had my passport. I walked to the room, but couldn't sit. Checked all my pockets once again, then started walking about in tension, then checked my pockets again, this series continued to the power n. 
I saw another lady in uniform there, I asked her "excuse me, it looks like I lost my immigration card, is it a big problem?"
"No problem sir, now go there AND SIT!" she answered so angrily. Right. No problem. Now I was worried all the more. I never felt this screwed up in my life ever, except for when my ex said she missed her periods. I waited all alone in that room for more than one hour.
At this point, a young, uniformed lady came and asked me to follow her. We went at another counter at the Passport Control Office. This lady and the guy at the counter had some conversation about me in Russian, while I stood clueless there. The guy looked at me in a strange manner and put a red stamp on my passport. I kept freaking out inside my head. I couldn't even ask them anything, because they understood only limited English.
I didn't have to stop anywhere now for security checks. She kept showing her card at the checkpoints, and I had to just follow her. Finally she took me inside my plane, gave me my passport and then disappeared herself. In no time my plane started flying, and I started thinking that now definitely some other security officials will come to take me after the plane lands. In tension, I kept drinking wine after wine in the flight, which soon made me feel sick. High altitude and too much alcohol is not a good combination, as they say.
Anyhow, soon I was in my own land, Delhi. Nothing happened, nobody came to catch me or something. I bought myself a bag full of chocolates from duty free first of all to celebrate. Came out of the airport, breathed a cool deep breath and kept smiling looking around. Delhi never looked this beautiful.
Myself
It was my first time taking a flight by myself. On almost all previous occasions I took a flight with my family, where I am a baby, and don't have to do anything. I never cared what the procedures were. So this time I was clearly nervous, asking at every counter and every person where I had to go next. I had a closed body language, having butterflies in the inside, but trying to look confident from the outside and like I do this travelling alone thing everyday. So I was little under confident, and lost.
As with the language, I was taken aback when I found that nobody spoke English there. I didn't know what to do for the first four days. People didn't seem helpful either. On the fourth day, I was traveling from Moscow to Chelyabinsk. It was a one day and 12 hour journey. I had a 2 paged train ticket with me, apart from a lot of time. It was all in Russian. I decided to read what the train ticket had to say. Took help from fellow passengers, who didn't speak English. I discovered the beauty of speaking to people when you don't have a common language. Taking wild guesses at what might the other person be saying, and talking through hand gestures mostly, it was so much fun as we all tried to understand each other. We were sort of playing dumb charades. That's when I realised the worst time to get a heart attack is while playing dumb charades. By the time I left the train, I wasn't illiterate anymore. I read the whole ticket out to them. Even though I didn't understand a major part of it, it gave me a lot of satisfaction. Some English and Russian words are common, some are pronounced only a little differently. Everything made much more sense to me now, learning got easier. It took myself only a little bit of a push, to start feeling confident, to going out there, and learning, living it out. Learning started giving me a high. Everyday I woke up to learn something new, and to test what I learnt. 
I loved giving myself time. I used my phone to only use Google Maps sometimes. Phone has been my enemy always. I always fail to attend calls and answer messages on time. I leave my phone at places and forget. And later find a flood of calls and messages on it. But in Russia I actually managed to lose my phone and camera, and never find them again. Apart from the monetary loss, it didn't affect my journey and experience on the whole. When my friends see the limited number of pictures from there, they ask if there's roaming charges on taking pictures also in Russia. Yes, I do feel like Rose Dawson from Titanic a little, having an ocean of stories, that might go buried with me. But as they say - best things in life go undocumented.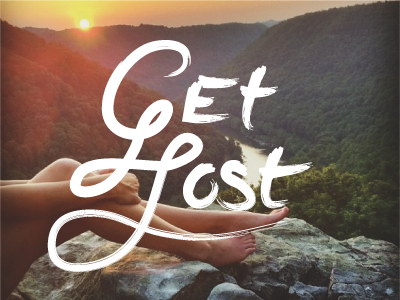 So as my phone was lost, I was cut off from social networking, the world. Even though I don't use it too much anyway, it's considered the first, and the most cliche thing to do when you are traveling. I was lost for the most part. Lost in the most fun and happy way. I loved getting lost, being lost, and sometimes trying to finding my way. Lost in where I was. Lost in the snow, the mountains, the language, the culture, the women (men too), the people, the place, the accent, the learning that I got everyday. True, time and travel are the greatest teachers.
But I don't understand what is really up with 'finding yourself. Many friends asked me, 'ah! So you were on a trip to find yourself?'
"What does that even mean?" I asked that, only containing a strange expression. Really, if I got lost in a foreign country, only to find myself eventually, it would also mean that in reality I was lost while I was in my homeland, in my own environment. 
Was I not making full use of my capabilities while I was back home? Was I too deep inside my comfort zone? Was I not being myself all this while, all these years? Who am I really? How am I different from what I have become now, now that I'm traveling. What did I want to find in myself? Where was I lost?
Don't know, don't care, I.
But I did find a me in me which wasn't there before.
After recovering from the language barrier, I also started realising the beauty around me. A whole new world was in front of me, and I was ready to explore it. I started making friends wherever I went. 
Almost like the process of life, I came to an unknown place, didn't even know how to speak. A couple, both aged around 20 took care of me, like I were their baby. I learnt to speak, and read, in reverse sequence though. I traveled from north to south. Made mistakes. Recovered. Made some more. Lost things, found love. Set a target , formed a team, nailed it. Came back, and thus completed my life circle there.
But not yet. They say, a part of me is still there. In some train in the form of my camera, in the mountains of Miass in the form of my phone, in the eyes of all the babochkas (grandmothers) who always squished me with all their love. In those curious hearts who gave me a lift in those long and lone stretches of roads, and tried to talk but couldn't too much. In all those random strangers who came to me saying, "vy Indiiski? My braatya, to! " (Are you Indian? We are brothers then!) And in all those tears that were shed from the eyes that came to see me off at the airport.
After returning home, I realise that I just returned from the geographically biggest country in the world. Scaled it from north to south. Learnt their language, and survival skills. Escaped some dangers. Had ups and downs. Ups more. Saw snow for the first time. Made friends for life. All this gives me a high. A sense of achievement, and supreme confidence.
From here I knew, if I could do these, there could not be many things that I could not do. Life started setting on track now. I am on way to pursuing a passion of mine, and taking it to new levels. My best friend and I have started talking again, and things are now better than ever.
Conclusion?
Okay, once again, what's up with finding yourself? Do I have to spend so much and travel to another country to find myself?
The truth is, if you want to "find yourself," you must first get completely and utterly lost. Lost in a good book; lost in the eyes of the perfectly wrong person for you; lost in the ideas of a philosophy, truth or belief that challenges your own philosophies, truths or beliefs; lost on a back road, dusty trail; lost in a decision, a choice you don't know how to make; lost in something you don't understand; lost in the true sense of the word — as in you've lost all sense of direction, been turned around and backwards and senseless in circles and have finally thrown your hands in the air to say, "I give up."
Henry David Thoreau said it best. "Not until we are lost do we begin to understand ourselves." And that's really what we mean when we say, "find ourselves," isn't it?
The plain truth is that our lives generally don't lead to one giant, ultimate moment where we come to say, "aha! There I am!"Because we've been there all along.
It's in the moments that challenge us that we truly find out who we are, how much we can handle and what we are capable of. And sure, maybe for some, that is far, far away in an untouched land — or, maybe it's on your backyard swing, while you sway, squished between your siblings. It is largely our experiences, our relationships, and our choices that make us the perfectly unique individuals that we are.
Travel, change and grow. Be wildly adventurous and wildly independent. Stop searching for yourselves in foreign towns and just enjoy the process of getting there instead. Wherever it is, wherever you are, whoever you are — be that.
*
Blog originally posted in Seeyouontheflipsyde.com