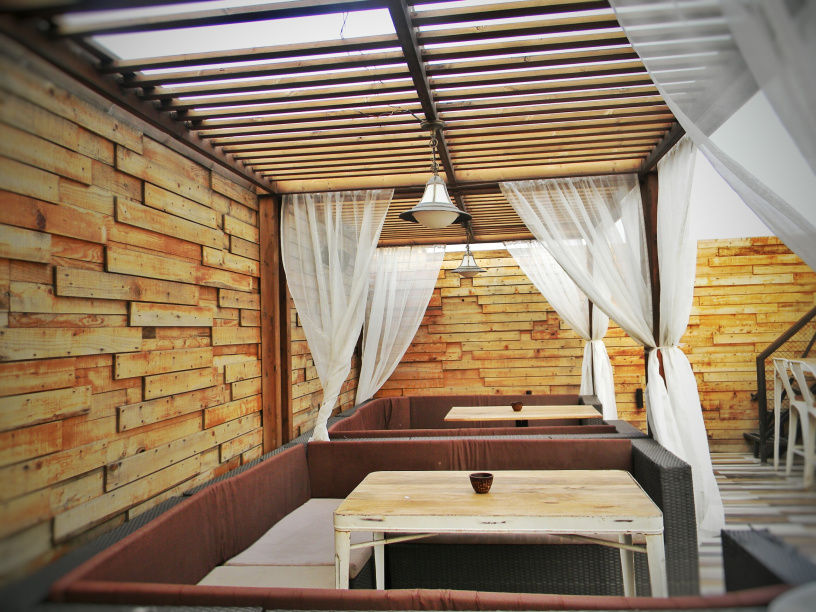 The Drunk House Cafe located at the Vishal Enclave, Rajouri Garden can't just go unnoticed among the various other outlets and joints that have embarked their presence already at Rajouri. It definitely is a must try.
It has a rusty look with dim lit lights and neon bulb hangings. A very vibrant place and their music collection is amazing. They have an indoor as well as an outdoor seating arrangement and in cool evenings, the outdoor seating is a must. It's just mind blowing. Nothing can get better than enjoying your drinks and conversations along with good food, on an outdoor seating and breezy atmosphere.
It has a variety for food lovers and will leave your mouth watering. When I was here with my friends, I thoroughly enjoyed and relished every bit of the order given from their menu.
Starters: We ordered Jangla Chicken, Mutton gauloti,Nachos, schewan pepper fish, garlic bread with pasta, Alfredo Pasta with white sauce, Pasta with red sauce, butter schewan chicken, Veg.mezze platter, crispy french fries with cottage cheese wrap, Paprika chicken pizza,Jalapeno poppers, Lal mirch ka Paneer tikka (the salt added was less), greek salad and non-veg.platter.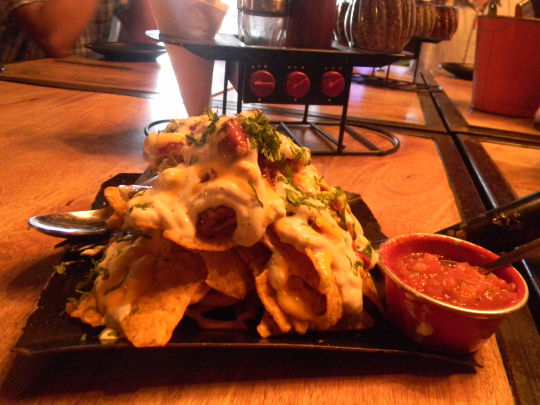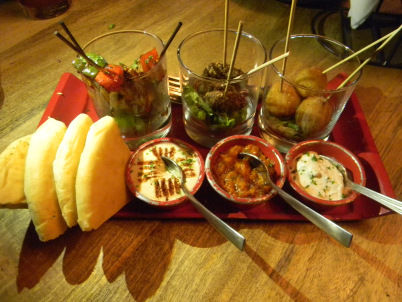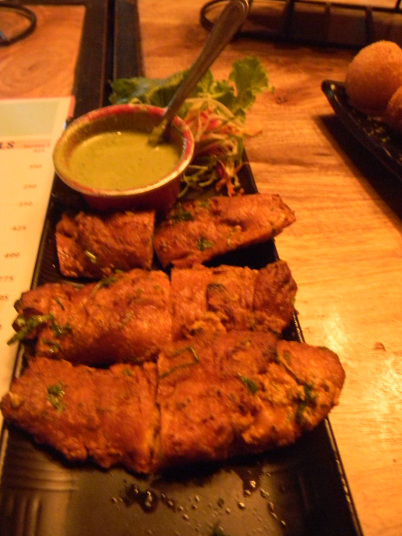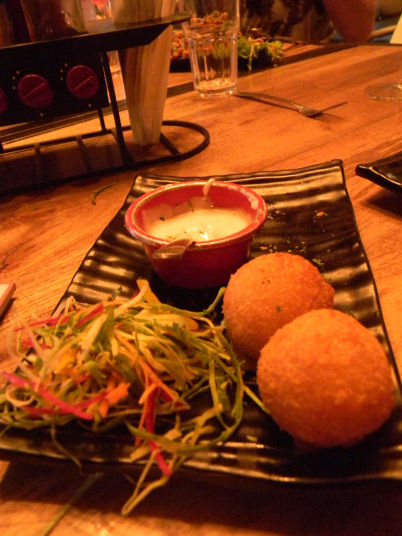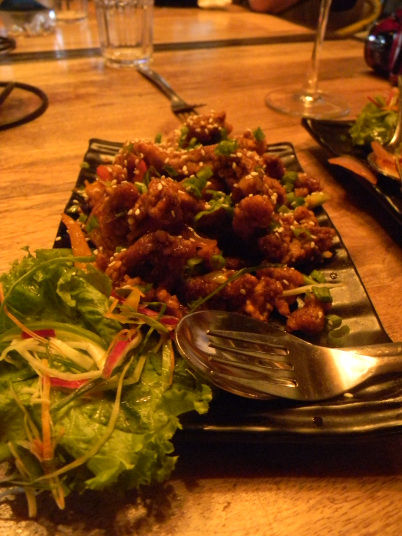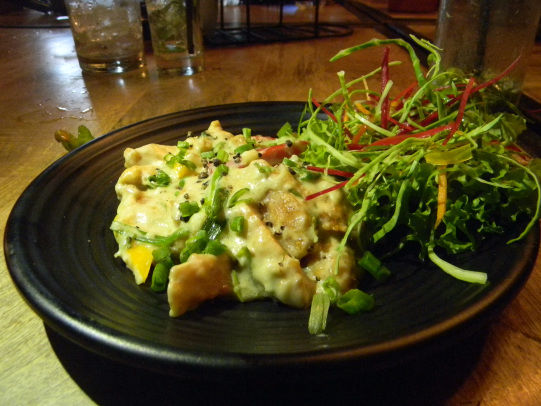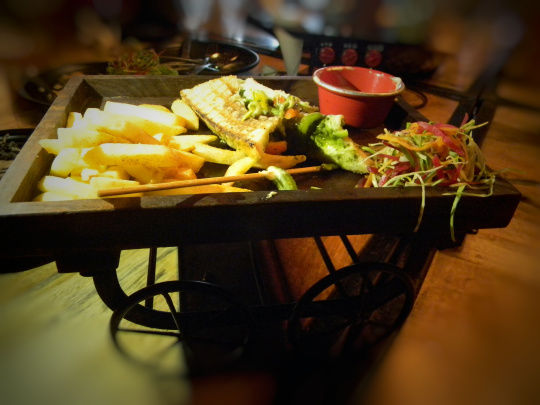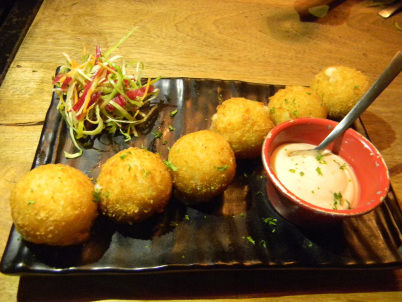 Drinks: Among the drinks, we had ordered Teekha beer, Berry brew, the drunk house special non alcoholic mojito, stella artois beer,cinnamon floral, strawberry flavoured lemonade (disappointment), spicy whisky sour, mint julip and kiwi and cucumber.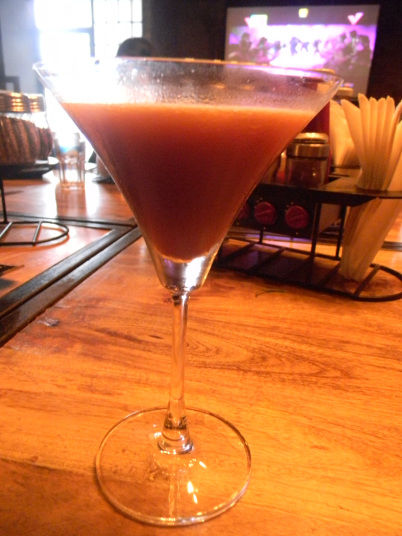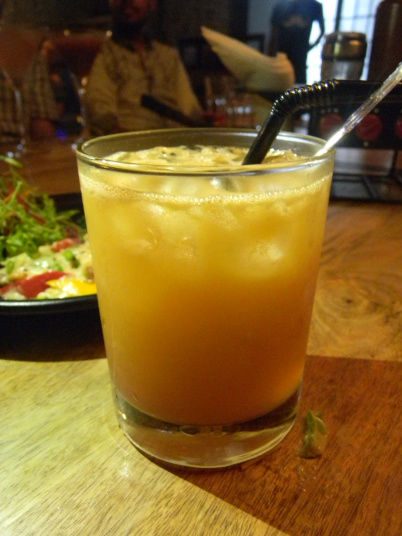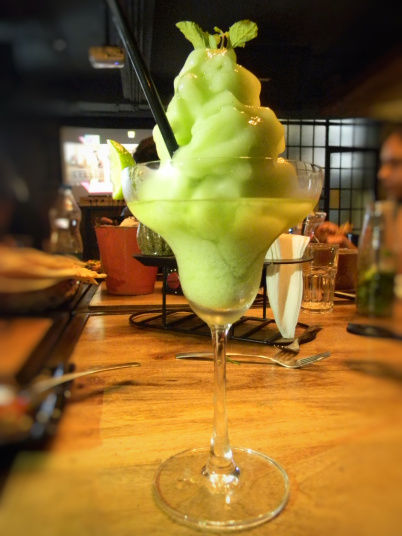 Main Course- Since, our tummy was already stuffed with so much, we however, managed ordering and suiting our taste buds with Dal makhani, Rogan Josh, Fish masala curry, chicken biryani, mutton biryani, kadhai paneer and butter chicken.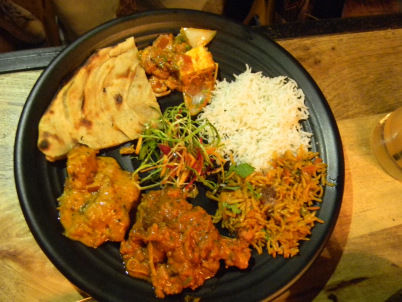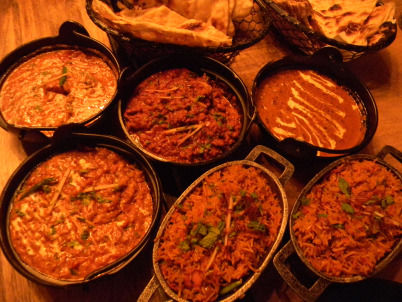 Add to the day, we even tried their sheeshas and the pan and kiwi flavour was made just perfectly. To all party lovers, if you want to go out for a sheesha, this is a must to add to your party environment.
Last but not the least, came the desserts and my favorite was gems and chocolate pizza and chocolate walnut brownie with vanilla ice cream. The candy Putin bar was okayish for my taste buds.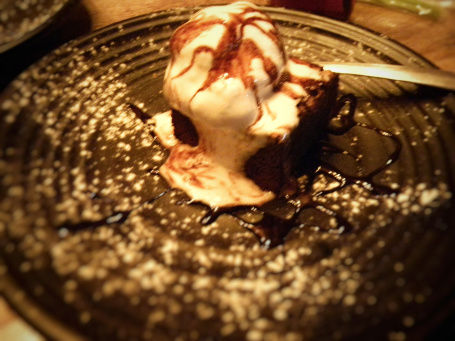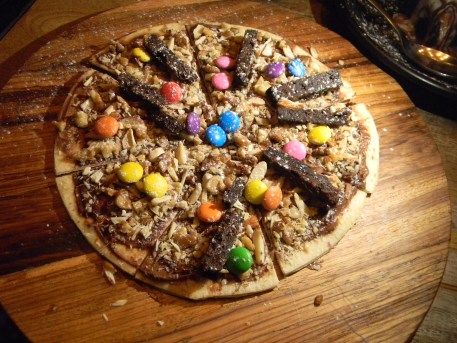 I would have kept the order coming, had my stomach permitted me but was too full at the end of the day and not to miss out the point that I was highly content with their food and service. I would recommend it to all the foodies reading this, to stop by at The Drunk House atleast once.
To all my readers, if ever you plan a trip to Delhi or are already in Delhi, Hop in to this place and come back with a satiated taste bud and thank me later.
Highly recommended: Schewan fish, Pasta, Nachos, non-veg.mezze platter, french fries with cottage cheese wrap, dal makhani, kiwi and cucumber, teekha beer & drunk house special non alcoholic mojito.