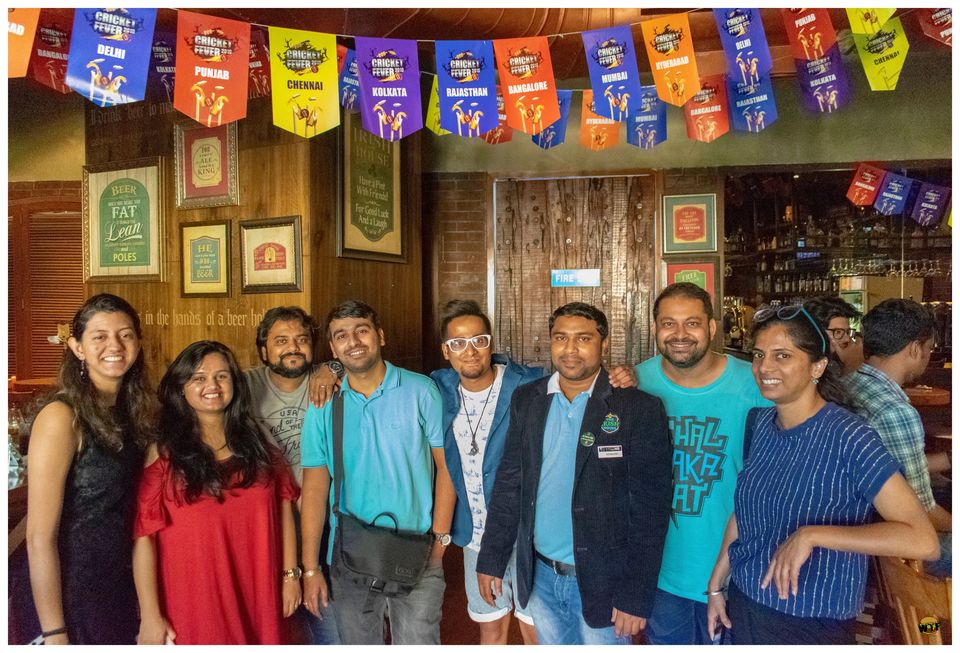 Known for its "Rustic Irish Pub" looks, The Irish House has always been a talk of the town, and for some reason or the other my visit the to this place has always been delayed. Right from their Launches to St. Patrick's Day, from their lunches to the munches, It has always drove me bunkers. But for being a total teetotaler, my visits to Bar and Pubs are less a s compared to a Restaurant or a Cafe. But Ever their Power Lunch menu, I'm quite heard of their awesome food too. So, when I was asked for a recent blogger's table for their "Ice & Fire Fest", I had a second thought about the drinks but the next you know is I couldn't resist their amazing dishes no matter.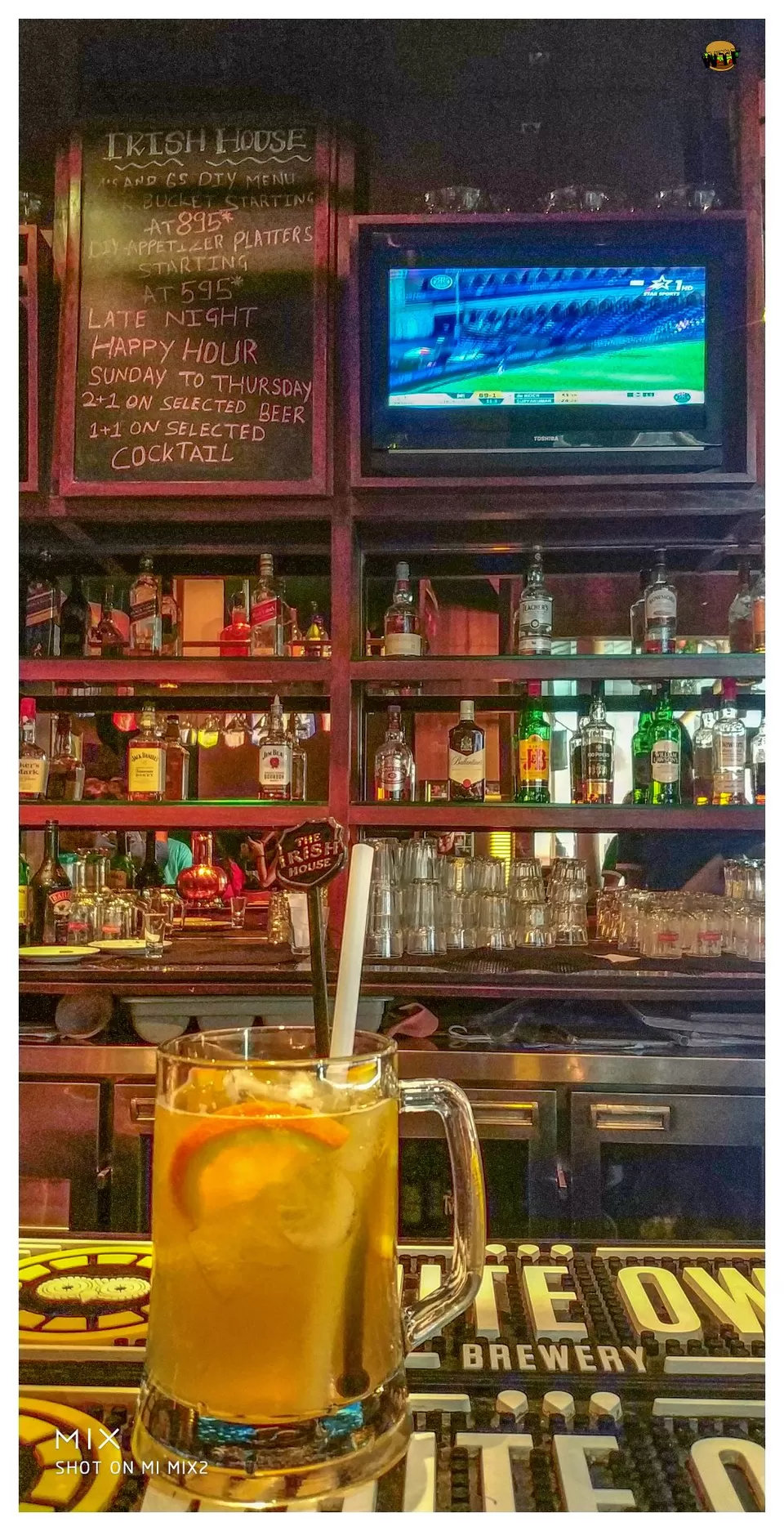 The Irish House is not just about the food and drinks, It's also well known for its funky cool ambiance, every corner of the place looks alive and talks to you. And not just that, if you want to sit out with your drinks, they have a outside sitting area as along with their Inside sitting area with the bar inside. Given below is a list of some amazing dishes that I got to try my hands on:-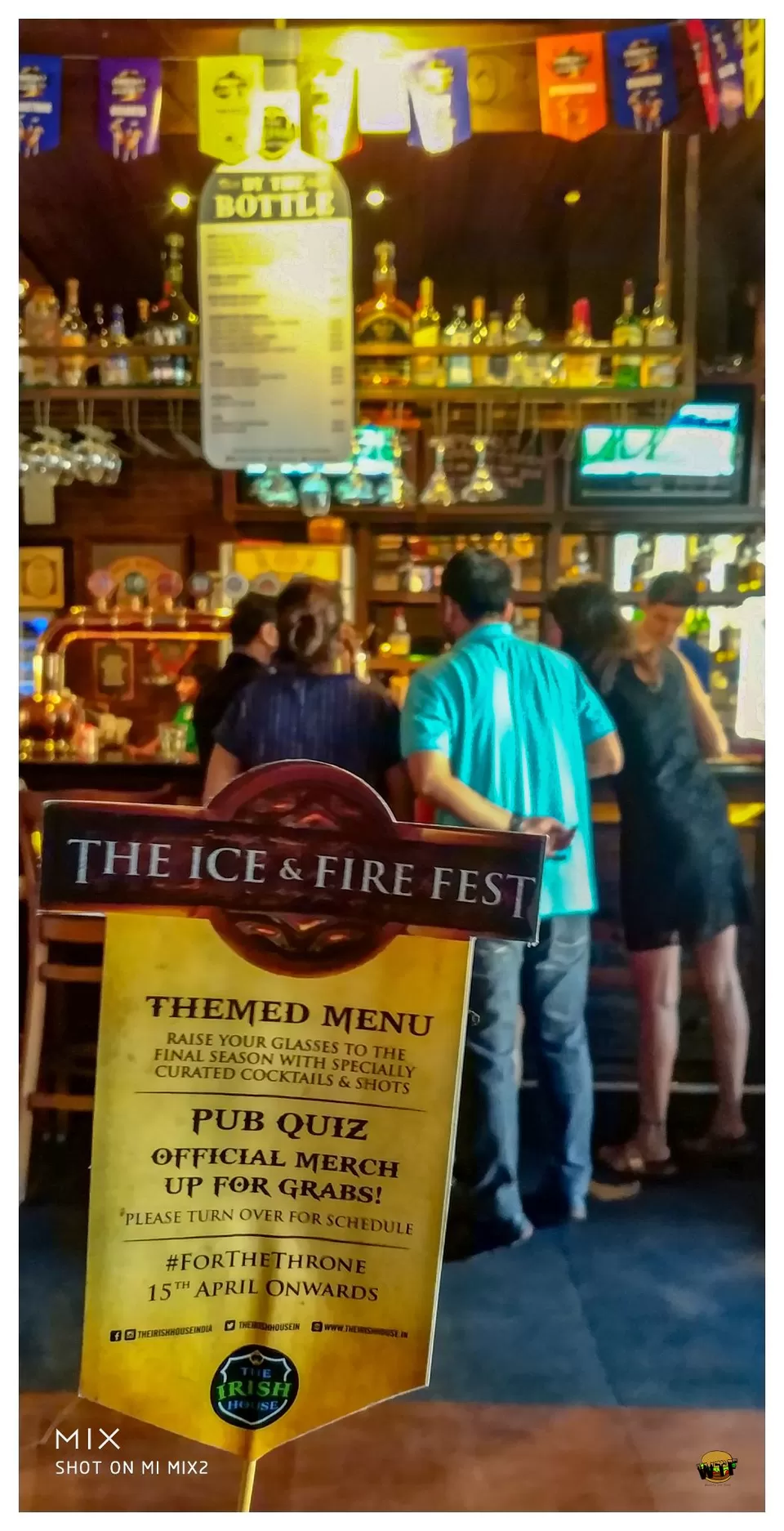 MOCKTAILS:-
Tangerine Mojito (175 INR):- I know a lot many people might ask me why would one miss their drinks especially with their ongoing "Ice & Fire Fest", but trust me with some cool refreshing mocktails like these, it's always worth a visit even without Alcohol. This refreshing mojito recipe is made with fresh tangerine juice, lime juice, sugar cane juice or sugar, with some mint leaves. And trust me It tastes as refreshing as it sounds.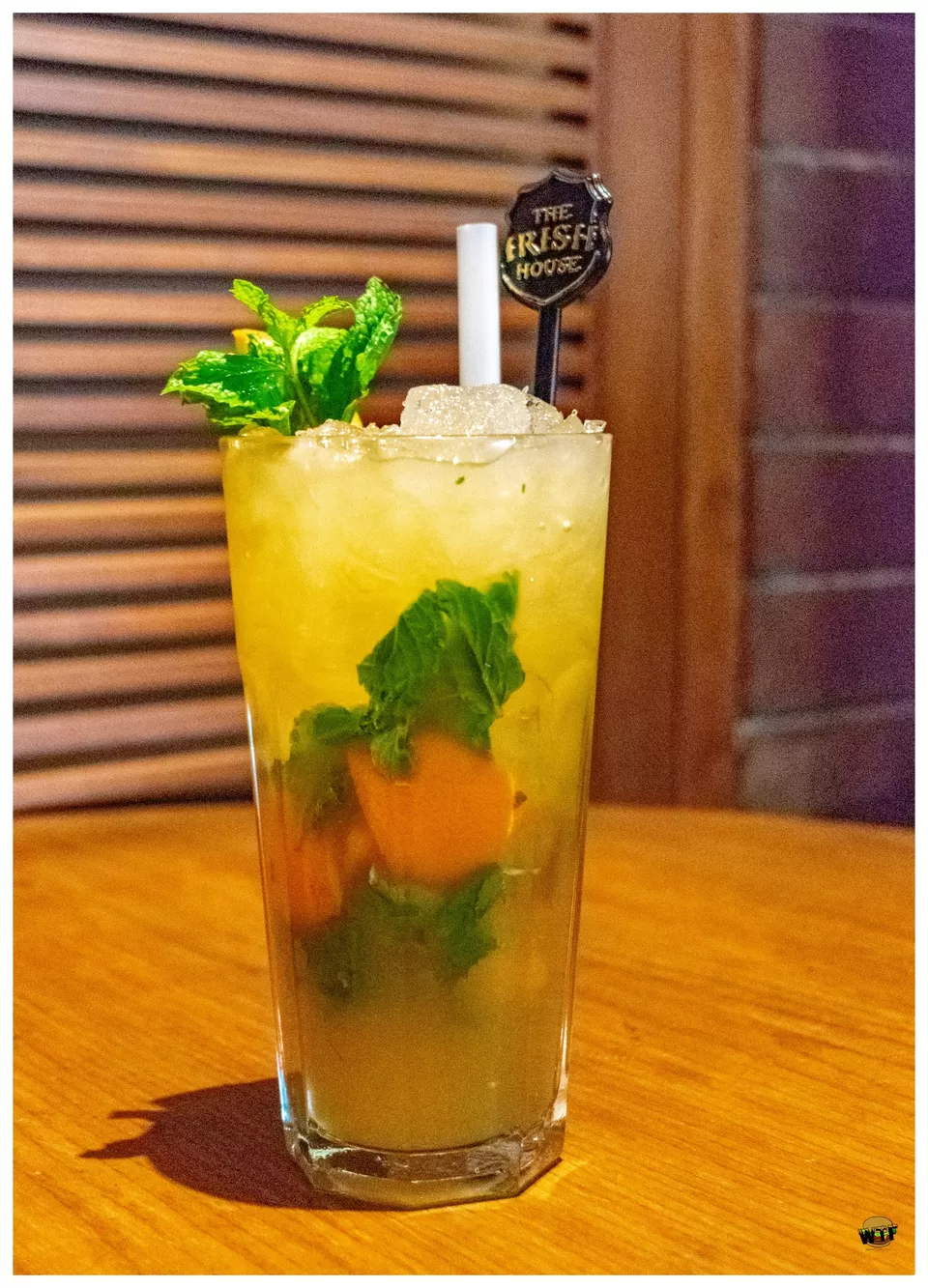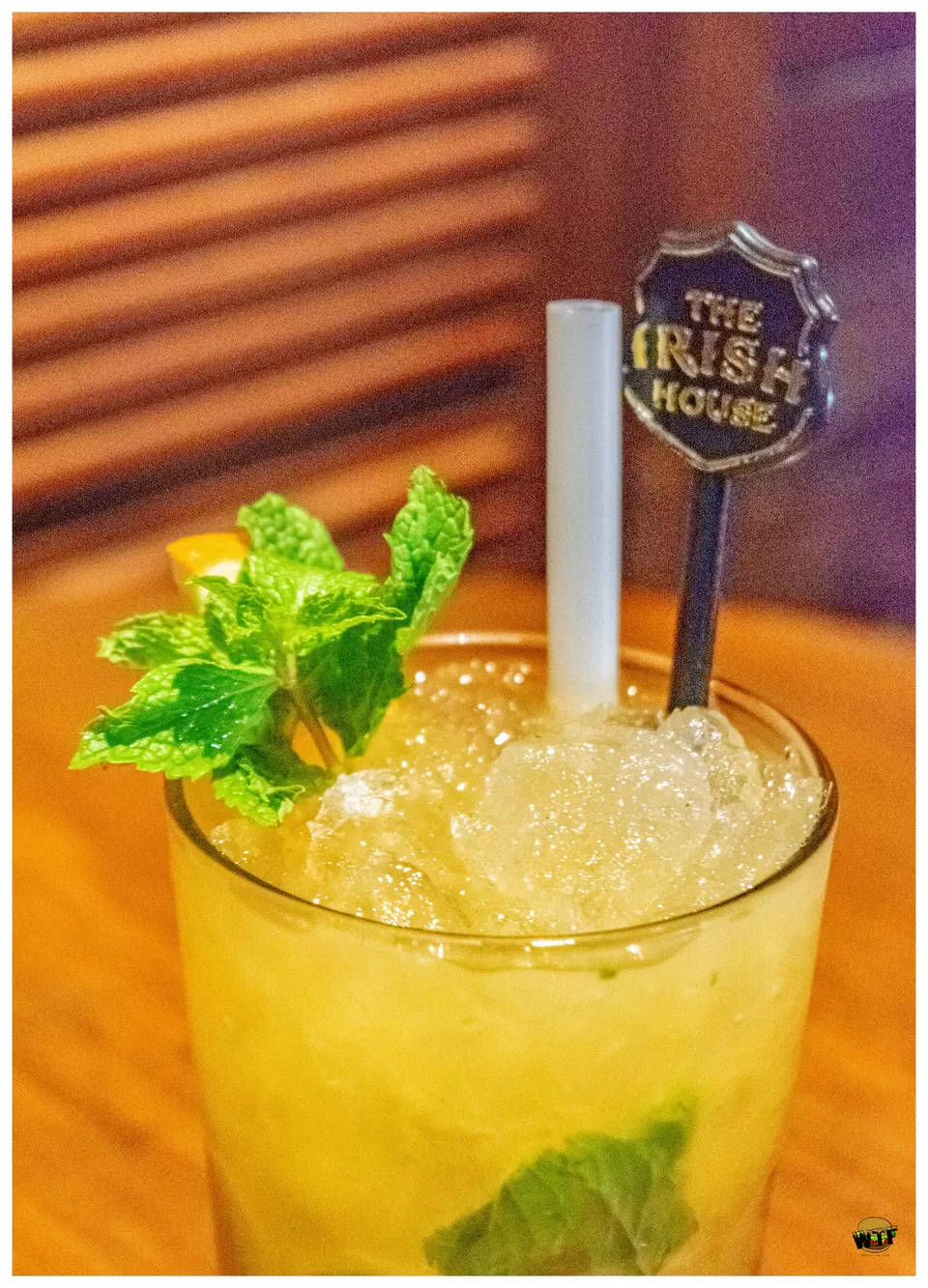 APPETIZERS:-
The Great Irish Fish & Chips (495 INR):- As I always say, My love for fish has always been limited to Prawns but that doesn't meant I don't eat or like fish. And with some recipes like these, It always makes me have a second thought about the same. Fresh fillet of basa in their homemade beer batter just goes perfect with chilled coleslaw.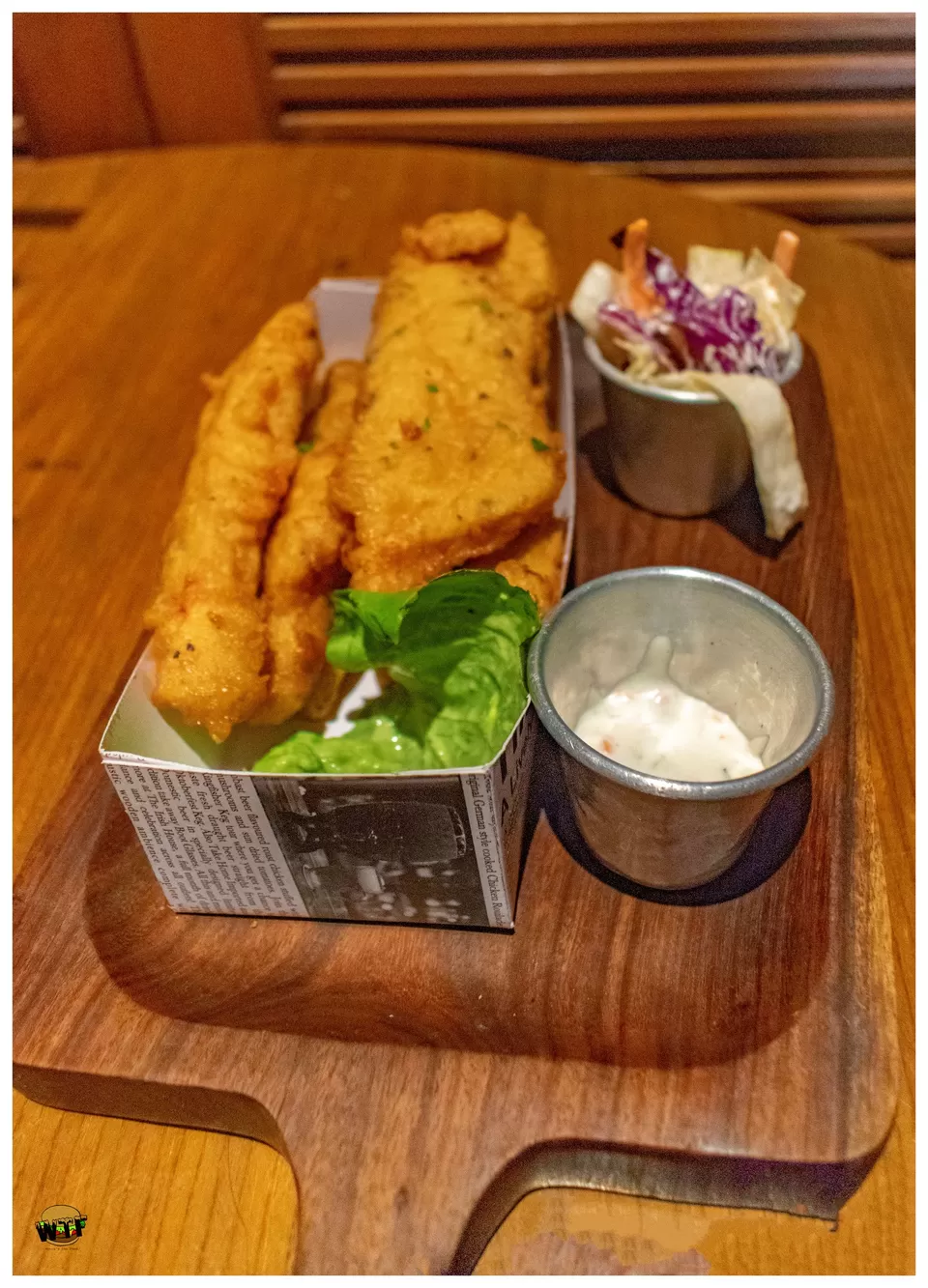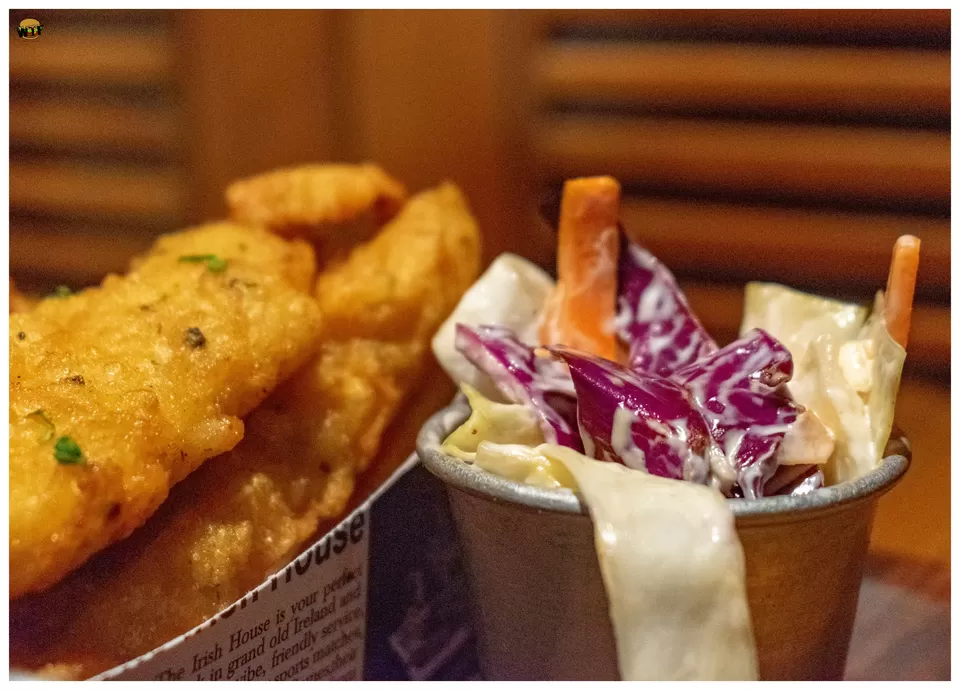 Jalapeno And Corn Cheese Fritters (325 INR):- My body has this unexpected resistance to cheese, there is only a limited amount of cheese that I can take before my body gives up and I start feeling to throw up. But trust me the first bite into these fritters of corn, jalapenos and cheese, and I was like I don't care, next I just wanted to have as much of these as I could.
Jk,@fatfoodiesbay and @thegluttongourmand didn't save nothing for me after I could manage a bite or two. And I don't know if it's a thing a but a major shoutout to thier chilli jam dip that they serve with the fritters, It was literally one of the best I've ever had.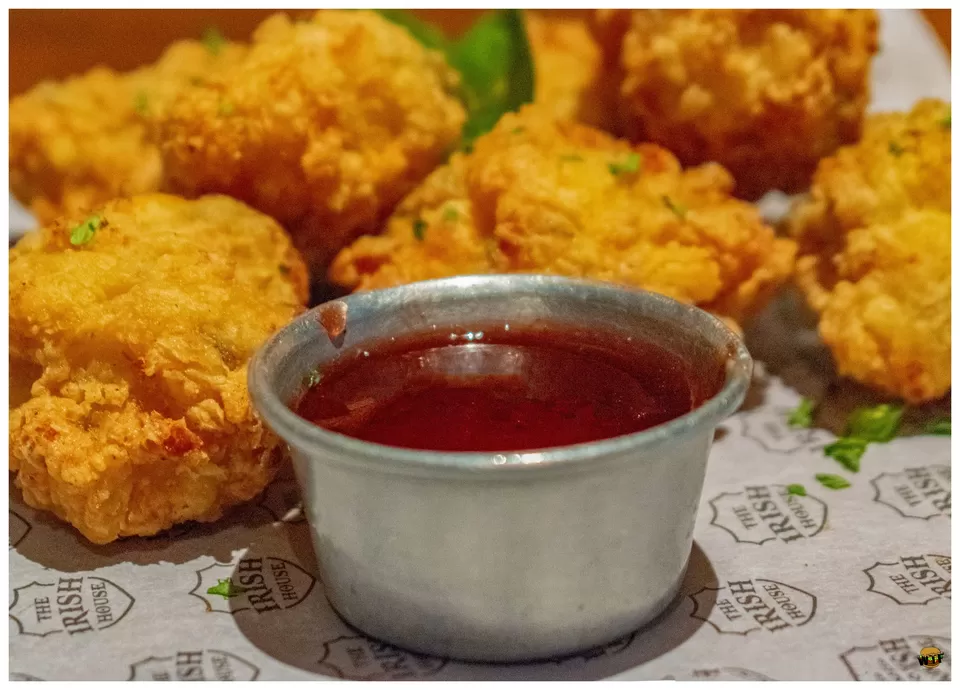 Smoked Chicken Pita Pockets (445 INR):- Spinach Pita pockets filled with orange glazed smoked chicken, creamy ranch, toasted peanuts and topped with shredded carrot, the only thing I can say is you taste buds will go wow with every bite and with every ingredient unleashing its taste that'll make you go wow.
Spicy Pork Pita Pockets (565 INR):- After I said about Chicken Pita Pokcets, I don't I need to explan myself on this one but I must not miss onto saying that the spicy flavours are just my thing and these pita pockets with spicy pot roasted pork and creamy ranch topped with red cabbage is a perfect spicy touch the Pita Pockets and Yes, I loved it for the same.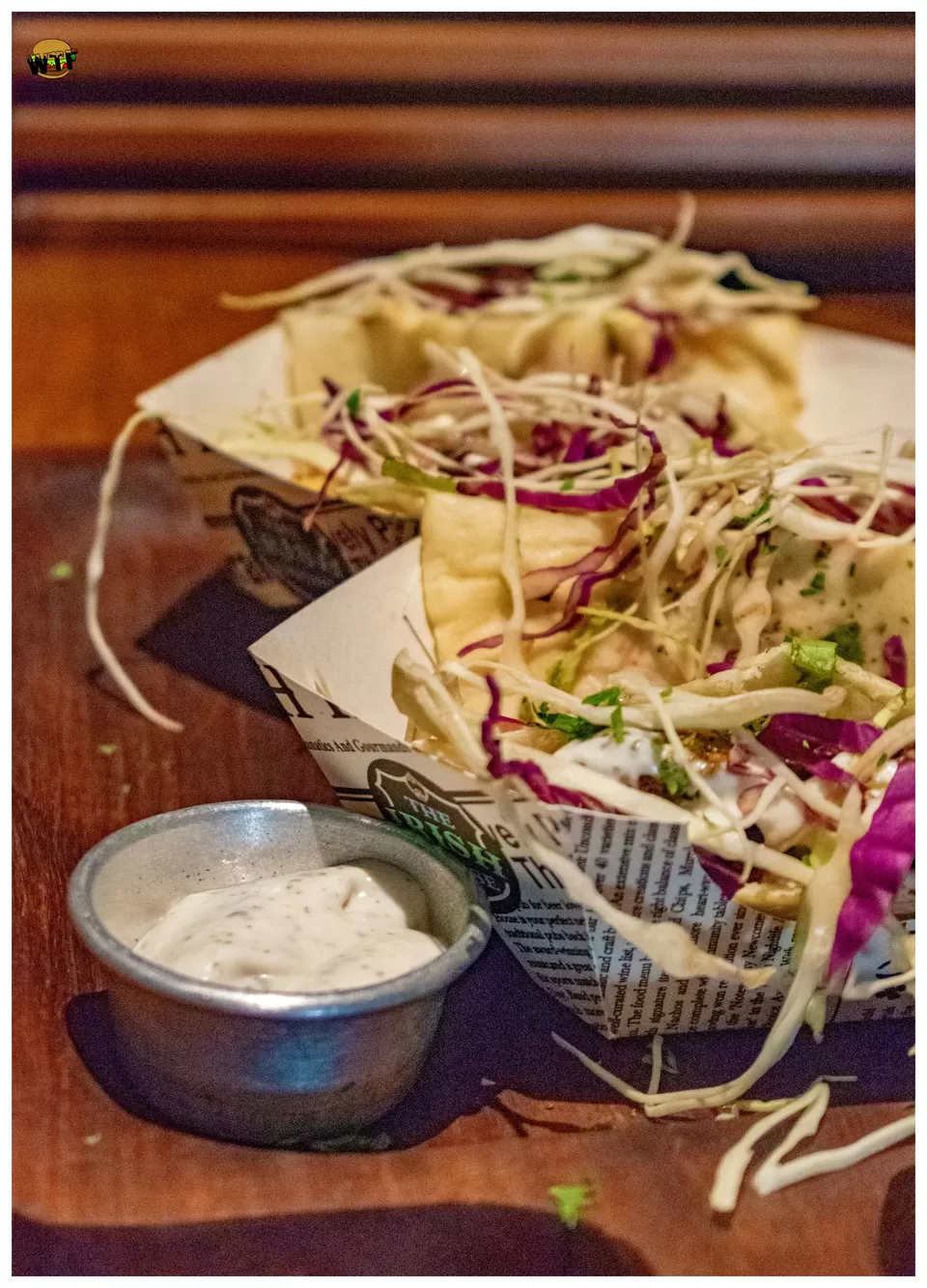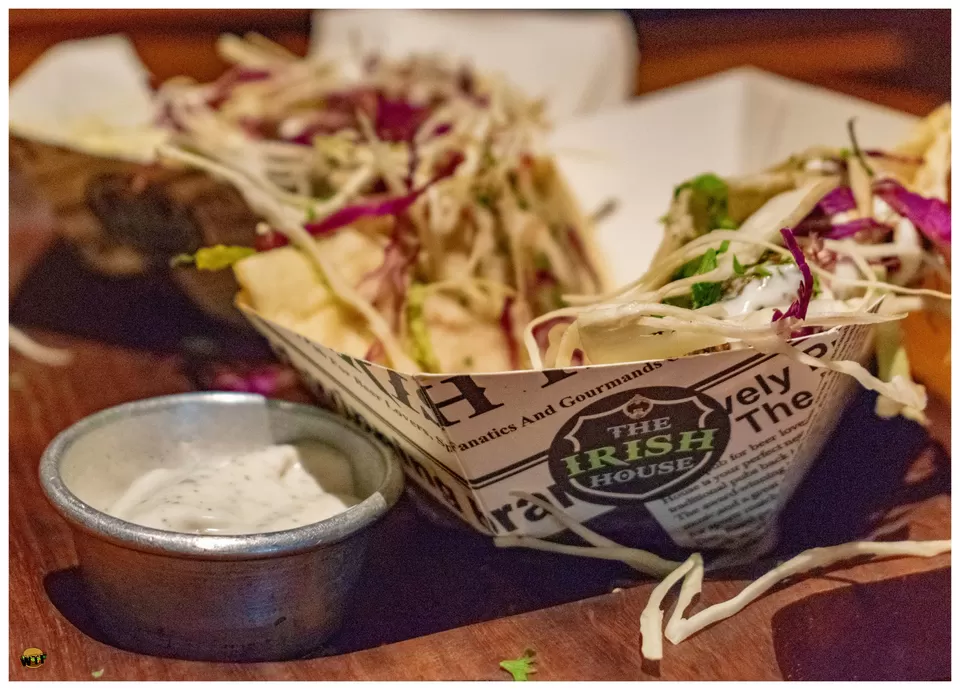 While everyone was sipping on their cocktails and going gaga about it, I literally didn't have a time time because of delicious appetizers a refreshing mocktail and an amazing company of friends.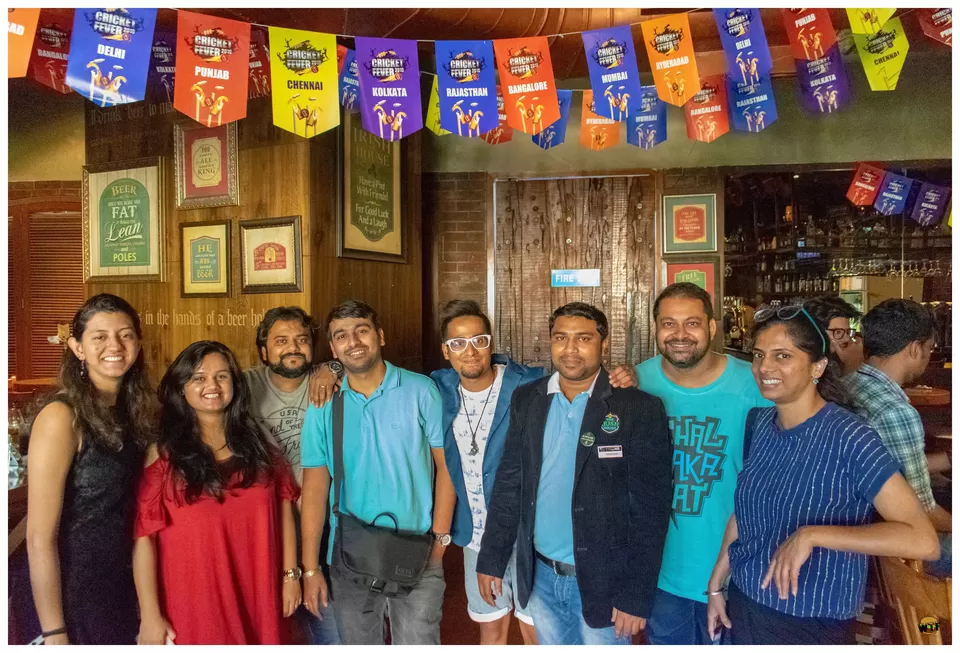 Thanks Maanas Shah for extending the Invite and Thank You Carpe Diem Pune and Team Irish House for hosting us.
Also, Do check out one of the best Ice & Fire Fest happening in town, enjoy the season, screening and GOT vibes with a cool set of drinks from Game Of Thrones menu such as The White Walker, King's Landing, Cersei's Sangria (Red and White), The Long Claw, Khaleesi's Pride, The Third-Eyed Raven and the Dragon's Breath. These 7 cocktails are tribute to 7 kingdoms and will be served till 19th May 2019 from 12pm to 1 am.