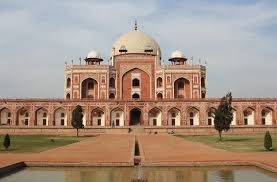 Delhi being the national capital of India receives one of the highest numbers of footfall every year. Most of these people visit the city to experience its historical sites. Travellers visit the national capital throughout the year as it is not only a major attraction for tourist but also center for most of the political and social activities held in the country. So if you are in love with historical monuments and planning to travel Delhi let's begin with the tickets bookings. Travelling in India can be troublesome sometimes; the availability of tickets is always a concern with the trains running pack all twelve months in a year. Even the first class and AC bogies are fully occupied months before the train journey date. If you are planning to travel through the air then the expensive flight tickets may add a burden on your pockets. But what if you're told, there's a cheaper way to travel to the national capital through flights. It's not some kind of quiz that you have win to get cheap or free flight tickets, but a practical method. The reference here is the knowledge about the flights ticket offers that airlines provide from time to time.
The trick to getting a cheaper ticket is to plan your trip on time. The suitable time to visit Delhi depending upon the weather is considered to be in between November to March. As Delhi is full of gardens, interesting historical sites and one of the favourite shopping destinations, families all over the country prefer to travel national capital for holidays. So choose a suitable date and book your tickets as soon as you have made mind. The flight tickets are always cheaper if you book them in well advanced. Suppose you want to travel from Mumbai then look for Mumbai to Delhi flights in any aviation company website like Jet Airways. Most of them provide flights tickets at a cheaper rate when we book tickets in advance.
Once you are done with this, make a list of places you want to visit in Delhi. For history lovers, Delhi has all one can wish for. The city is filled with minars, old forts, historical mosques, and architectural beauty like Lotus temple and Akshardham temple. You can take a walk around the remains of Purana Quila and Hauz Khas, visit India Gate and the gardens around the city. Welcome to the city of history enjoy and have a memorable trip.