Yes, it's true that you can fly from India to Malaysia as cheap as Rs 6000 including all taxes & charges. We did it but there is a secret and a travel hack for the same. If you are travelling on a very low budget then you should check these tips before you book your flight tickets:-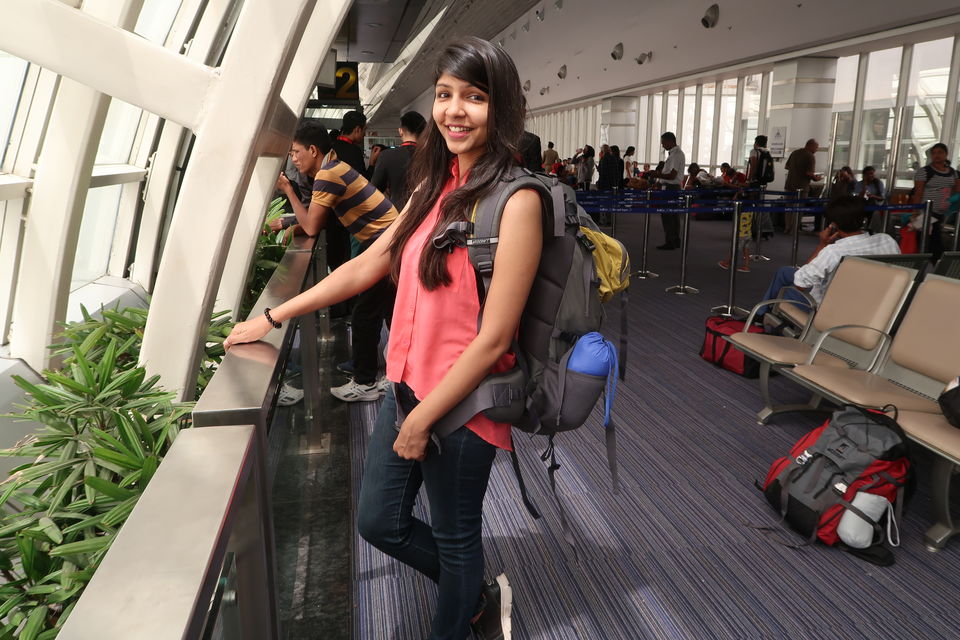 1. Try to change the nearest origin city. E.g. You want to fly from New Delhi to Kuala Lumpur. At this case you can check if there is big price difference if you fly from Jaipur instead of Delhi. In our case (which was New Delhi), we found that flying from Delhi was around 12K and from Jaipur it was around 6K, So we saved here 5K per person & it took us only 5 hours to reach to Jaipur by AC Bus at Rs 500.
2. There is an option to deselect extra baggage price at the end of the payment page (if you are okay to travel with 7 KG bag then you can save 3-4K Rs easily.
3. You can check the dates on which flights are cheaper, +- 7 days of your estimated date (if you are flexible in dates)
Check out our original flight ticket from Jaipur, India to Kuala Lumpur Malaysia-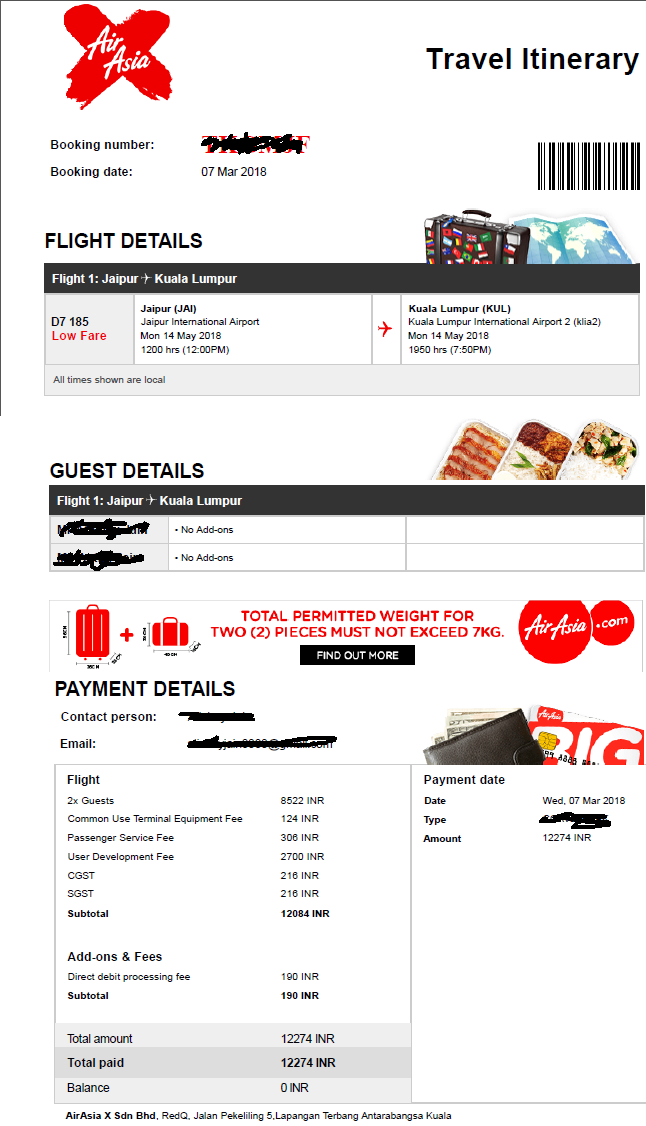 Important Things to remember:
1. We have travelled only with 1 cabin baggage which has 7 KG of weight limit.
2. You might have to be flexible in dates, sometimes flights are cheaper on a particular date.
3. Book tickets at least 15-20 days in advance
4. We took a Bus from Delhi to Jaipur which cost us around Rs 500
5. Everything mentioned above has been calculated as per person.
Hope you like this travel hack, stay tuned for more such hacks. Have a great flight booking ????
Author: Newfangled Girl