Looking for countries offering visa on arrival for Indian passport holders? Here is a complete list of countries offering VOA for Indians.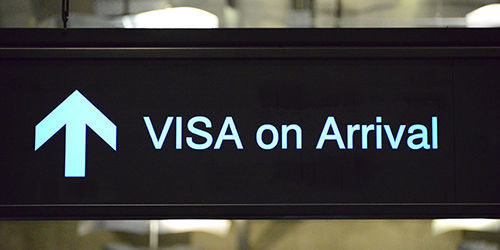 We are all aware of the hassles that come with making preparations for a holiday. However, the most difficult of them all is getting a visa on arrival for Indians for the destination we intend to visit. Going for a vacation outside India isn't just about packing your bags or choosing an exotic location, it is a rather long drawn affair and there is a lot of planning to do. The most important of them all is the procurement of visas to enter the country you plan to visit. To get that to happen, an interview at the respective consulate is imperative and despite hours of documentation, there is always the downright fatal chance of your visa being rejected. In order to combat this dreaded situation, how about visiting places that provide on arrival visa for Indian citizens? Sounds good, doesn't it?
It is that time of the year when you pack your bags and head off to some place far from the monotony that comes with work just to relax and have the time of your life. Destinations today are more accessible to tourists than they were before and with these countries that provide Indians with a Visa on Arrival, either for a small price or for free or even over the internet for that matter, life couldn't have gotten better.
May your travels be smooth, as smooth as the procedure involved in obtaining these countries visas!