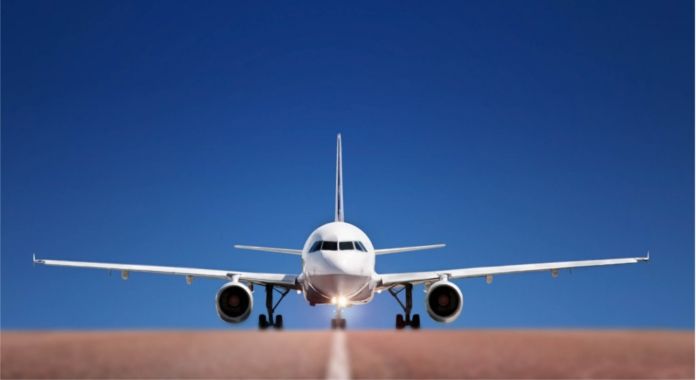 Travel companies often outdo themselves with the most mind boggling sales on airfares and hotels, but what they did right now is making us go crazy! We're calling it 'The Great Airfare Sale' with flight fares starting at just ₹888!
IndiGo, SpiceJet, Vistara and Jet Airways are offering the cheapest rates on their flights, so going away is going to cost you much less! All you need to do is book your travel tickets before October 7, 2016, for any trip till March 2017!
Now if that's not motivating enough to plan your travels then god knows what will be! Go ahead fellow travel buddies, book your tickets ASAP, because we all know how quick these tickets get sold out! Search for flights on the GoIbibo App or their website, or check out the respective websites of the airlines mentioned in the deal.
Escaping to Goa this November won't be a problem at all with the one way fare being just Rs 2,000. Get all your friends together and plan your trip now. Can it get any better than this?!
Flights from Delhi to Mumbai are for Rs 3,000, Delhi to Chennai is for Rs 3,000 and tickets to Thailand are for Rs 16,000 (the usual rates are Rs 21,000 for Bangkok). You can even go explore the monasteries in Sikkim and Gangtok this year, because the flights to Bagdogra are as cheap as Rs 2,000!
And if you always wanted to see the high-desert city of Leh, then book your tickets for as little as Rs 2,000!

To make things more clear for those of you still giving it a second thought, here are the time periods that you can book your flight in!
1. Spice Jet : Booking Date (Till 7th Oct 2016) & Travel Period (8th Nov'16 - 13th Apr'17)

2. Indigo : Booking Date (Till 8th Oct'16) & Travel Period (Till 13th Apr'17)

3. Jet Airways: Booking Date (Till 7th Oct'16) & Travel Period (After 8th Nov'16)

4. Vistara : Booking Date (Till 7th Oct'16) & Travel Period (12th Oct'16 - 28th Mar'17)

To know about the terms and conditions of these deals on airfare, check GoIbibo's website .