When I landed in New York City, I thought all I would pick up from the streets is a steaming cup of coffee and a hot dog from the breakfast cart and take the subway to Central Park.
But as I kept walking down the streets of the biggest city of the United States, and probably the busiest, it was kind of a gastronomic revelation. There was more to its food scene than what meets the eye. I had always heard of how this city is a kaleidoscope of cultures. But unless you see, hear, smell and taste the flavors of New York, you wouldn't know what it is like to be a part of the truly global village.
Besides the dazzling lights and the imposing sky-rises, NYC is an unlimited buffet of world cuisines. From street food and local delis, to the plushest diners you can imagine, this city never ceases to offer lip-smacking delicacies from every corner of the world, round the clock.
But as the explorer I am, I decided to take on an intimate tour of New York and take a bite of the Big Apple from every corner.
For all the foodies out there, you must walk the food trails of this world village and experience the city in its true flavors.
Food on Foot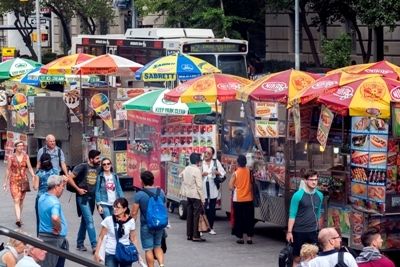 You can book a 'Food on Foot Tour' and explore the famous eateries. Because these tours sell out fast, and might not be available every day. So, it's recommended that you book them in advance (online) even before you reach New York.
Choose from any of the guided tours and explore the neighborhoods where New Yorkers eat, and the food they savor.
The tour usually covers these major locations-
Union Square, East Village, West Side and Midtown.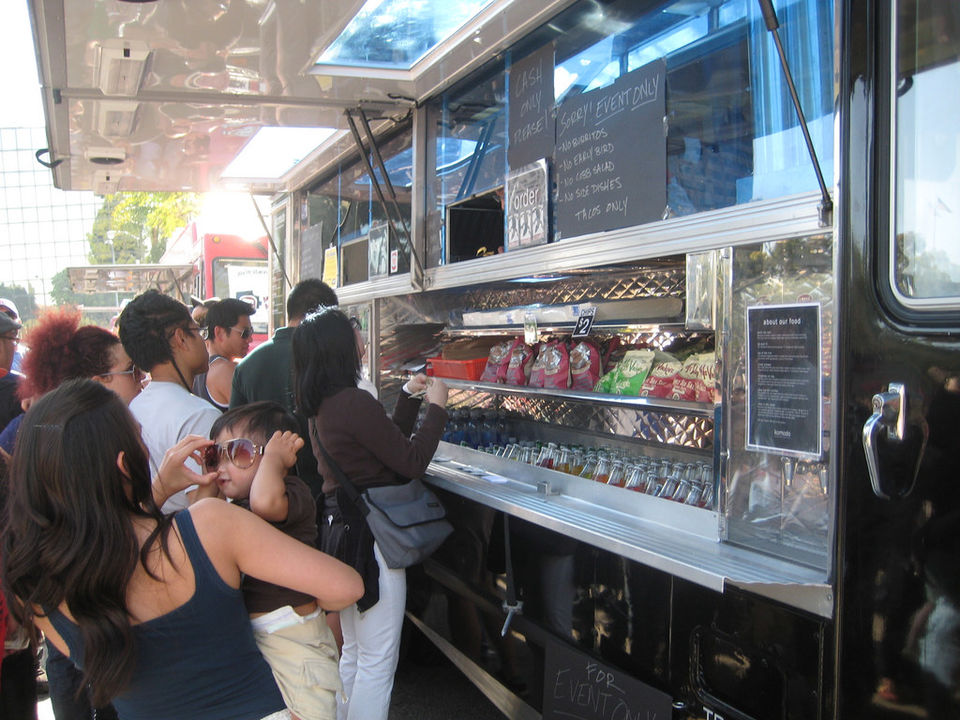 Each tour includes 5 popular eating stops, including one stop for sweet indulgence. Be warned that this is an on-foot tour with subway rides, where needed, so you need to save up all the energy to walk and eat. After all, once must "walk hard" to eat well.
The Food on Foot tours usually start from the Penn Station on 34th St. And, you need to buy an unlimited MetroCard (Subway pass) before your join the tour group, so you can enjoy your gastronomic journey, uninterrupted.
The Street-Food Affair
Your NYC tour will not be complete if you eat hot and fresh off-the streets. For a little more adventure and to relish the real flavors of the city, you must hit the streets of New York.
The city might be known for the best Michelin Star restaurants and the culinary savoir-faire of famous chefs, but the actual taste of New York and its pulse lies in the bustling, steam-trickling, delectable food carts, around every corner, that will give your olfactory senses and your taste buds a joy ride.
Here's a list of must-eats and where to find them in NYC

King of Falafel & Shawarma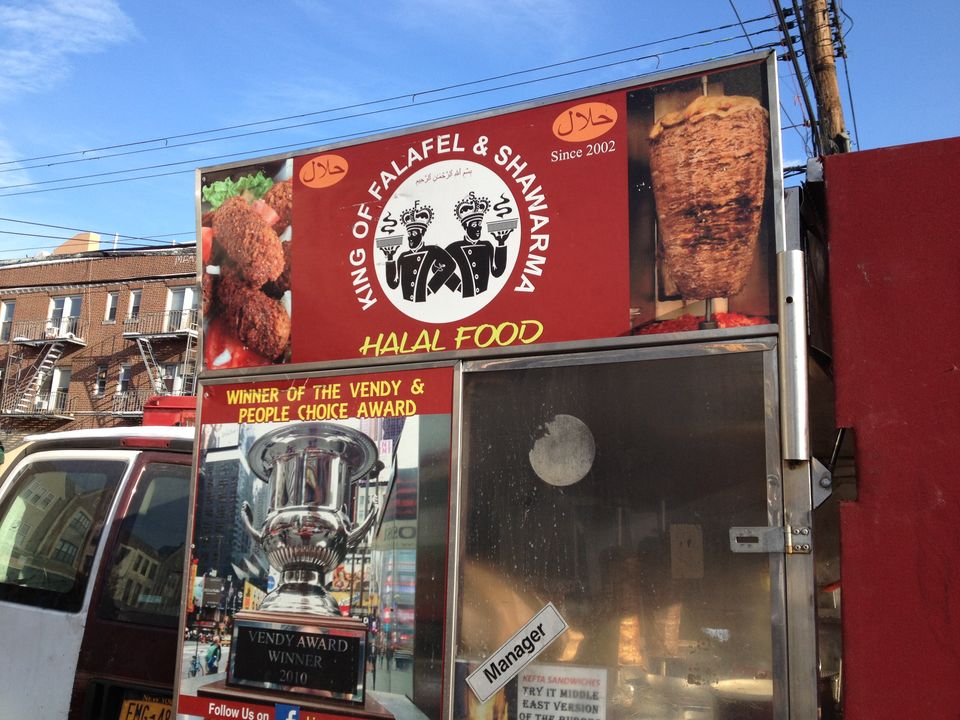 Get the best street-side Mediterranean grub at this famous food cart shuffling between 30th & Broadway and also at 53rd & Park Avenue.
Milk Truck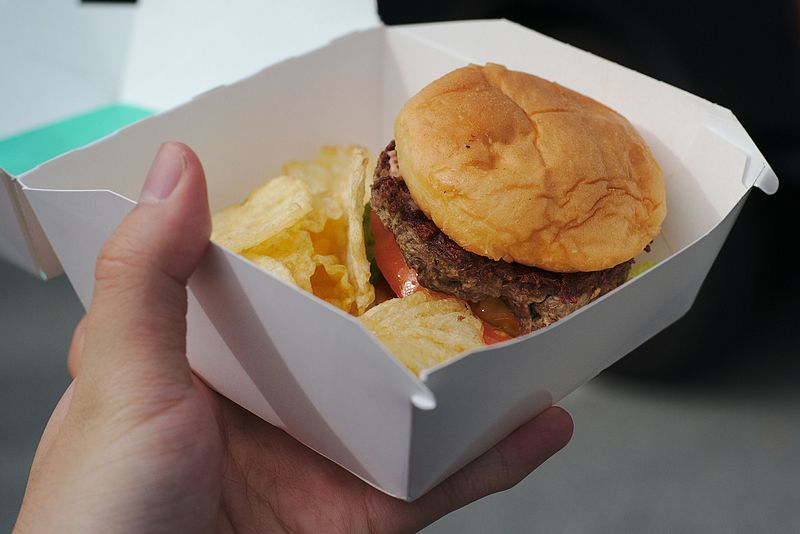 Look for the Milk Truck to dig into the best American comfort food like cheese burgers, mac-n-cheese and turkey chili. Their locations keep changing but once you spot one, you cannot leave without a bite.
Red Hook Lobster Pound Food Truck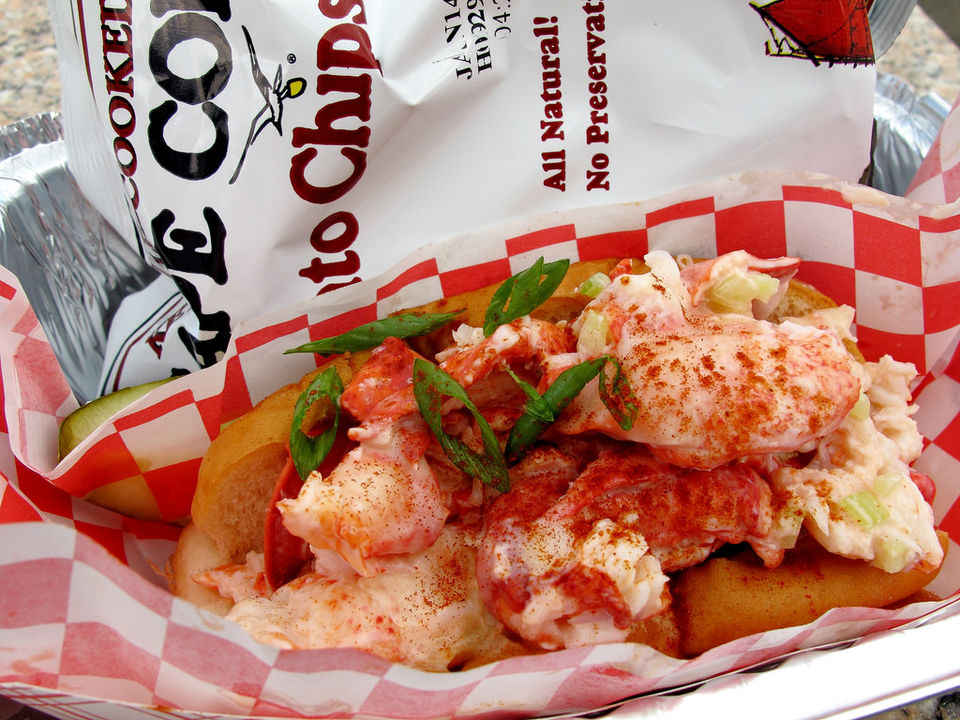 Fresh Maine lobster in a roll, right here in New York City, at varying locations. Watch out for the big red lobster decal on a white truck and you will find Red Hook.
Dirty Water Dogs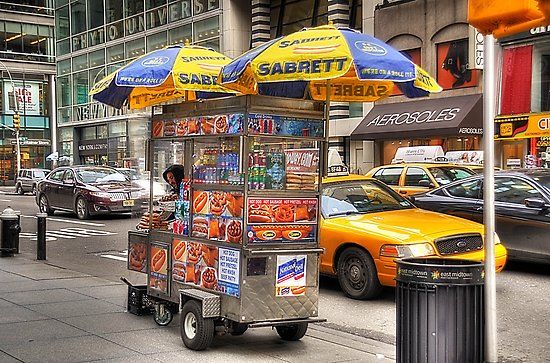 These salt water soaked hot dogs are as iconic as the city itself and are present at almost every corner.
Calexico Truck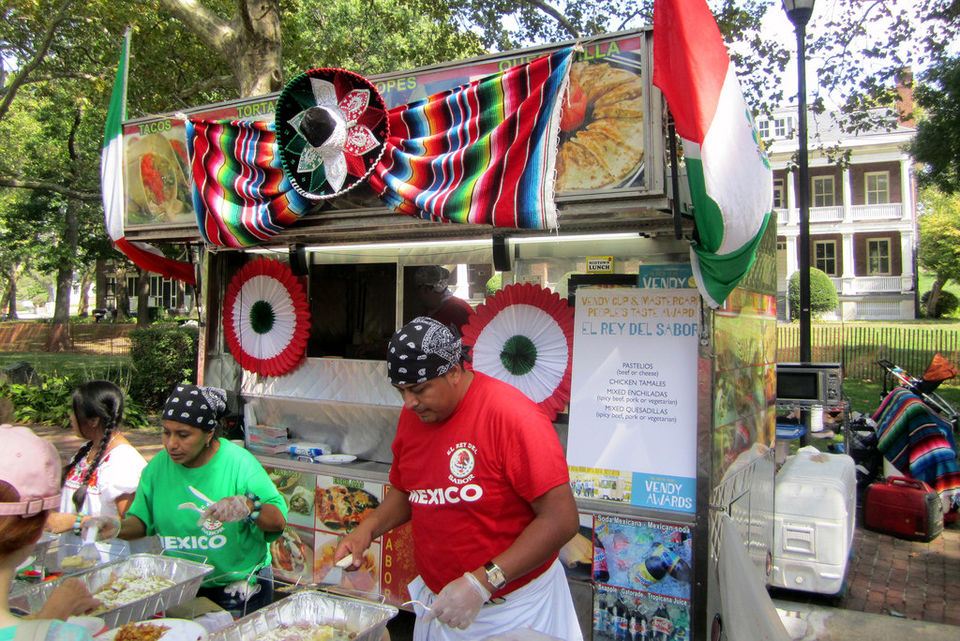 Though pretty recent to the taste buds of New Yorkers, this Mexican food truck has been spreading the southern aromas from SoHo to Prince Street and Wooster Street, since 2006.
Breakfast cart bagels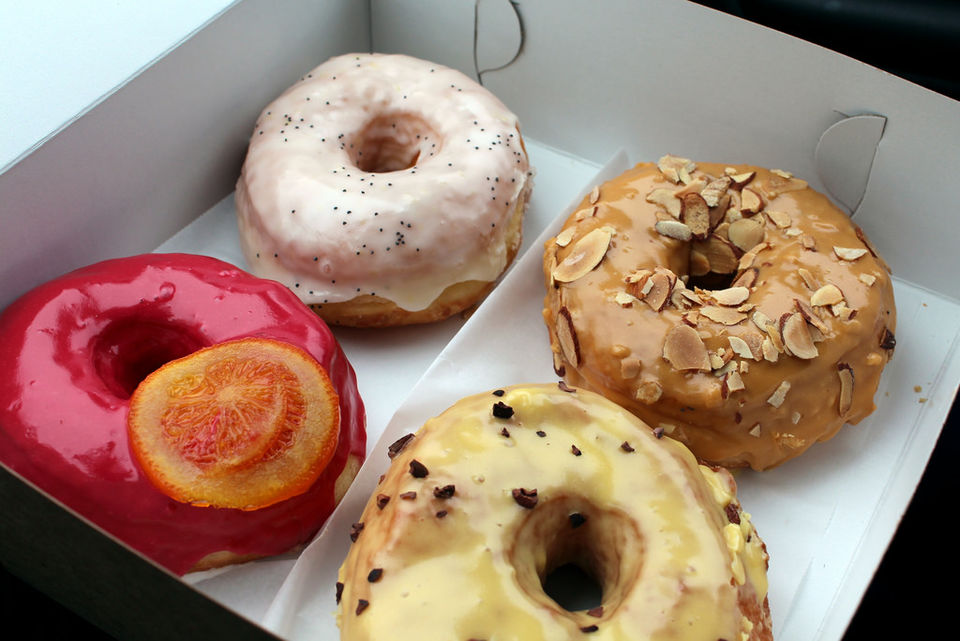 Akin to yellow cabs and hot dogs, bagels are quintessentially New York's favorite breakfast, washed down with a hot cuppa of deli-style fresh coffee. You will find them at every turn and street corner or outside Subway stations.
So, if you are holidaying in New York City, or even traveling for work, don't forget to sample the flavors of the Big Apple.