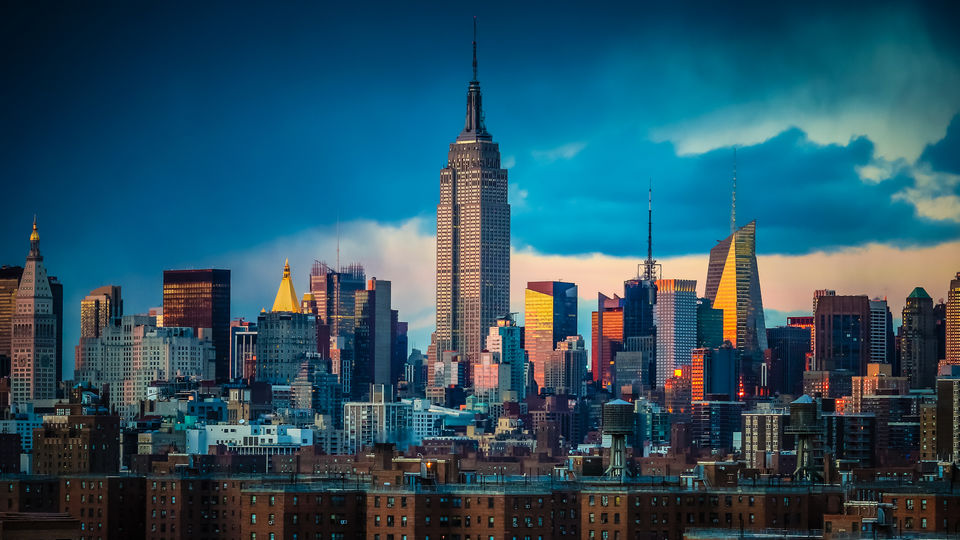 EAT
Fine dining
Per Se - The mecca of fine dining in the U.S.
Jean Georges- The sauces and desserts are the standout winners here.
Gramercy Tavern - Impeccable food & service in a cozy, comfortable place. Classic NYC.
Eleven Madison Park - Always tops the lists for best food in NYC by Daniel Humm.
Tao - Trendy fine dining.  Amazing food in a club atmosphere. Must try the sea bass!
Lavo - Great food for brunch or dinner; can't pass up the meatball!
Middle of the road
Balthazar- This restaurant has been around for years and is still one of my favs…
Little Owl - trendy, small fresh Italian food
Stanton Social- I used to love the small plates menu. The last couple of times it might have fallen off a bit. Used to be the best comfort food around! (mini grilled cheese, sliders, meatballs). Or visit the same owners' uber hip Beauty & Essex.
STK - Still one of my bi-coastal favorites. Go for the scene, the drinks, lobster mac n cheese, creamed corn & desserts.
The Spotted Pig- for their famous burger.
La Esquina- Apparently serves the best Mexican fare in New York.
Family-friendly: The Meatball Shop, Ellen's stardust Diner, Shake Shack, Max Brenner, Carmine's.
Cheap eats
Shake Shack - The East Coast version of In and Out.
Marmoun's - The best falafel and shwarma EVER
PLAY
Ride the subway.*
See the Statue of Liberty.*
Have a drink in the middle of Central Park at The Boathouse.*
See a play on Broadway.*
Aimlessly wander the streets and explore the culture of city life.*
Empire State Building*
Have an authentic hot dog from a corner vendor.*
Grab a drink from the rotating restaurant - The View.*
Visit the Metropolitan Museum of Art.*
Times Square.*
Time Warner Center.*
Rockefeller Center.*
Stroll through the West Village.*
Coal-fired Grimaldi's Pizzeria by the Brooklyn Bridge.
Try a pizza cone.*
Ippudo for boutique ramen noodles and THE BEST pork buns.*
Apple picking in Duchess County.
Ellis Island.
Have a macaroon at Bouchon Bakery or Ladaree.*
Central Park Zoo.*
Marmoun's falafel, for the cheapest (and best!) falafel that has been around since the 70′s.*
Have a drink at The Monkey Bar like Tennessee Williams, Marlon Brando, Ava Gardner and Joe DiMaggio once did. The posh spot is now owned by Vanity Fair Editor, Graydon Carter.*
Museum of Natural History.*
Museum of Sex.*
Try authentic eats in Chinatown, especially soup dumplings from Joe's Shanghai. Other favorites include Jing Fong and well-hidden Golden Unicorn.*
Little Italy.*
Explore Mario Batalli's 50,000 square foot Eataly. Made up of 7 different restaurants, wine store, kitchenware department and cookbook section.* (200 Fifth Ave. @ W. 23rd St. 212-229-2560)
The Bronx Zoo*
Check out 8 floors of art at MOMA.*
Grab lunch at a Michelin starred restaurant.*
Dylan's Candy Bar for over 5,000 kinds of candy and sweet treats.*
Walk across the Brooklyn Bridge.
Momofuko for cereal flavored ice cream.*
Pretend you are in Europe with a champagne brunch at Bagatelle.*
Wine tasting.
Listen to jazz at The Blue Note Jazz Club.
Watch the New York Knicks score at Madison Square Garden.
Admire the Manhattan Skyline on a cruise.
Meet a Rockette during the Radio City Stage Door Tour.
Check out M & M World.
Perfect your triple axel at The Rink at Rockefeller Center.
Have tea infused with Vodka at The Russian Tea Room.
Check out the multilingual tour of the United Nations.
Chill in High Line Park.*
Brunch and 140 kinds of tea at Alice's Tea Cup.*
People-watch in one of many NYC parks; Central Park, Union Square Park, Madison Square Park.*
No stop in New York is complete without a visit to Henri Bendel for high-end accessories.*
Visit one of the largest booksellers ever, The Strand.*
Lincoln Center for plays, movies and special events*
Have a musical-filled night at historical Greenwich club Cafe Wha?*