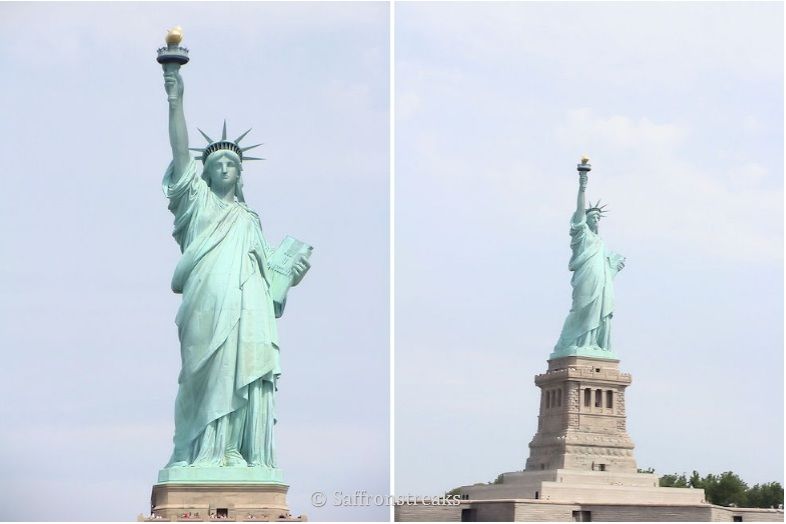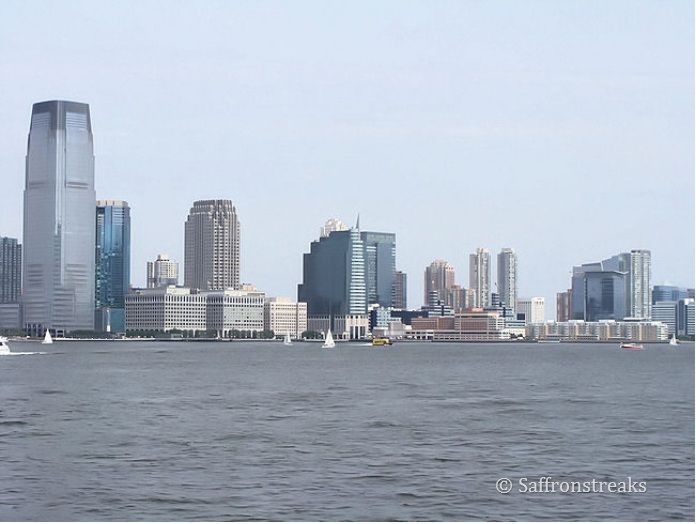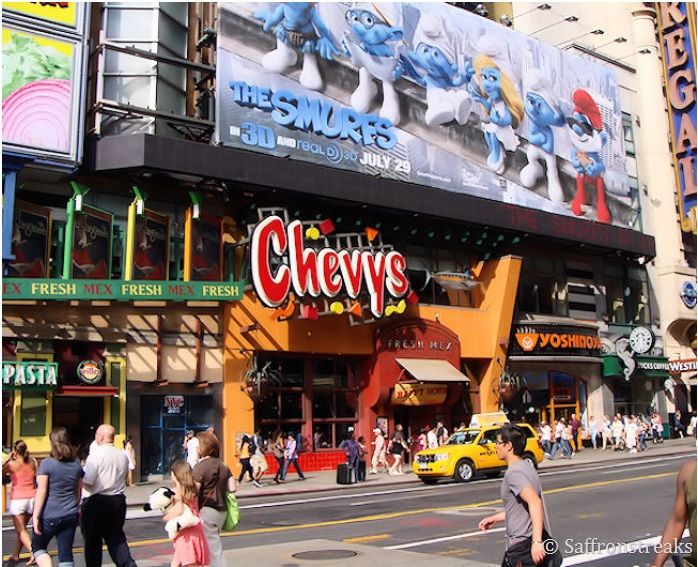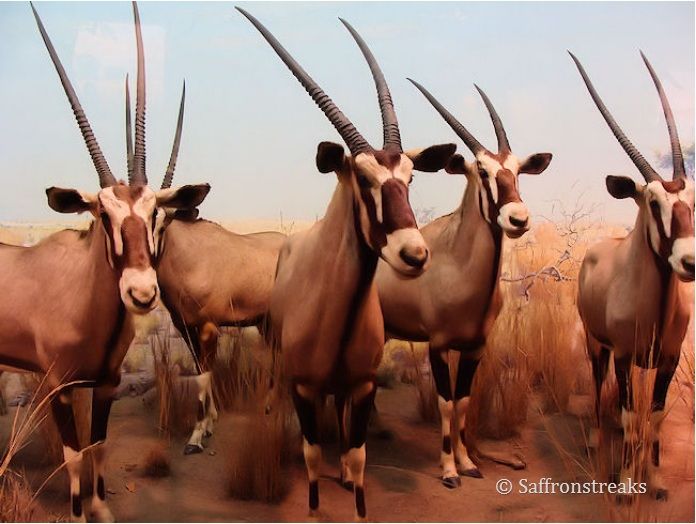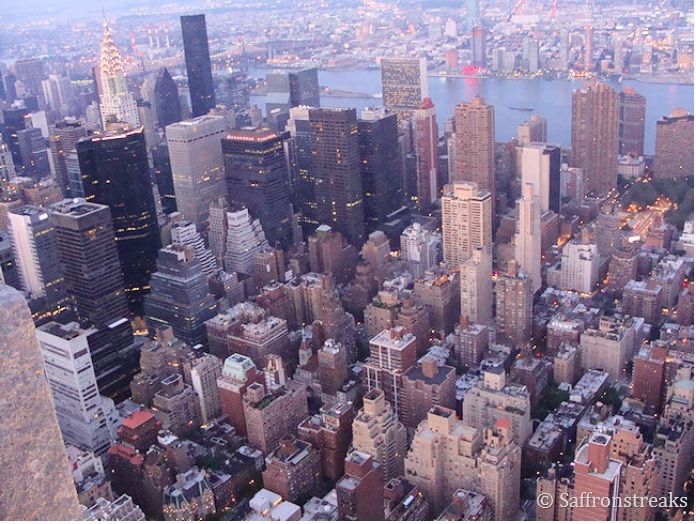 New York is perhaps the most vibrant, lively and chaotic city in the world, full of life, beautiful, amazing, a city that never sleeps and no word can ever describe the spirit of New York. A city of many contradictions and opinions, where art thrives and shines in every dusky corner of the city, city of graffiti, theaters, music, fashion and undoubtedly the food capital of the world. There is certain insanity in the air of New York and it consumes you slowly. It may sound quiet repetitive to you, but every experience is different from the others, each time and every time. And that is the magic of New York you come to love it, hate it all at the same time, and wanted to go back again and again.
And even if you are visiting the city for the first time, never ask this question – ' What to do in New York ?' perhaps the most baffling question to answer and no one knows it, including you!
Having said that you might ask why I am going to write the essential guidelines about the city, because even though every experience bound to be different, every travel will follow different itinerary and yet this will help you to trace your path in the biggest urban maze that we call, New York.
HOW TO REACH NEW YORK
If you are driving into the city, you can skip this point, this is specially for those travelers who are reaching New York by air.
JFK and Lagordia are two main airports, the former cater to international airlines while later mostly to domestic, you will get all the details in the airport's site, and they do run a shuttle between the two airports. Newark is another one in New jersey and it has shuttle services too.
JFK is huge, almost a city with multiple number of gates, terminals , so it is advisable to have a terminal map of the airport in hand, and even a seasoned traveler may get lost in its labyrinths.
Be prepared to wait for three hours, just to reach the immigration counter, there will be hundreds of passengers waiting at the same time, so always keep your immigration papers complete in all respect. This will not only save your time but will be beneficial to hundreds of others behind you.
AIRLINES AND TICKETING
There are not less than 9000 international flights operates daily from JFK, so do a thorough online search for the airlines originating from your country, direct and hop over both. And who knows you may be lucky to enjoy a special deal from the airlines itself. Like this British airways special American holiday deal for New York.
Travelers originating from India (Mumbai , Kolkata , Delhi) can easily rely on British Airways, it offers competitive prices compared to national carriers, regular and my personal experiences with British Airways was always good. Though I found Heathrow to be very intimidating and I hate that long queue for security checks.
Emirates is another airlines that I would love to fly with, security is breeze, prices are competitive and it caters to all the metro cities of India, and the distance to JFK from Mumbai completes in straight 19 hours, non-stopping. Even if you have to hop over at Dubai, you can enjoy their special deals that they announce from time to time. More importantly, Emirates do have vegetarian menu on most of the segments catering to India. However my personal in flight experience with Emirates is so far good, the communication gap between the ground staff and their attitude need to be checked though.
WHERE TO STAY
Who told you to stay near the attraction / point of interest? Save a few bucks!
If you are on tour packages like British Airways American holidays, you will got to enjoy the best hotels and food in the downtown New York and in best prices.
At the same time there are tons of hotels, motels at reasonable prices just around 80 – 90 $ a night in Queens and Brooklyn areas. Do a thorough research for the best deals and spend the money on something else.
FIVE + 1 NEW YORK ATTRACTIONS YOU WILL NOT WANT TO MISS
1) Statue of Liberty & Ellis Island
Fee required. Go as early as possible, even though you can not avoid the huge huge queue ; we waited for two hours to get on the boat ; Ellis island is free
2) Metropolitan Art Museum
Fee required. Monday closed. A one-of-its-kind museum, with over a few million collections for those who love art, paintings, artifacts. Celebration of art!
3) American Museum of Natural History
Fee required. This one is our favorite , we spent some three hours there!
4) Empire State Building
Fee required. Huge queue ! But a lifetime's experience when you will watch the city beneath from its 86th floor!
5) Times Square
No fee! hah! Lifeline of New York, stroll along its overcrowded lanes, shopping, eating, enjoy it in your own way.
6) Central Park
No fee! Cool your heels here and watch the crowd, New York's iconic landmark.
WHERE WHAT TO EAT
' Where ' is perhaps the most difficult question to answer, so roughly speaking both downtown and midtown has lots to offer and New York has something for everybody across culture and cuisines.
Best to start with the Times square, Fifth Avenue and its neighborhood with lots of dedicated food lanes from around the world cuisine and if you love to travel further, go to Chinatown for your dimsums, order bagels from Jewish deli, and sandwiches, hot dogs, burgers from the food trucks and if you have your favorite celebrity chef, go and find his/ her restaurant, in New York everyone has their own , Gordon Ramsay, Bobbie Flay to name few ! and so on. Arguably the World's food capital and the scene changes every day almost !
And yes you can not leave New York without eating its pizza.
WHERE TO SHOP
Everywhere, quite literally ! NYC is shopping mecca ! But to suggest some names – SOHO ; Macys ; Bloomingdales ; West Village ; Chinatown ; Williamsburg ; Union Square ; Grand Station and Brooklyn flea market ! From Tiffany to street hawkers you will get everything here.
GETTING AROUND
Public parking fee in the city is very expensive and not advisable. Park your car in the outer fringes of the city and rely on subway to take you where you want to.
We did a DIY city tour of NYC, and we roam on its street like a NewYorker and subway makes it easy for us. From Brooklyn to uptown, connecting downtown and midtown as it passes, subway with its day pass is the most economic way to roam the city and arguably the easiest one. Get the free maps at the stations.
AMTRAK the regular train services is another option and it also connects main subway stations.
We hired the taxi service only in emergency or at late night, when the rates are also cheaper. Our taxi driver (a south Asian) was so good, he even agreed to drop us few miles beyond the main streets and while we chatted along, came to know that he had traveled to many places in the world, that was quiet surprising for us!
WHEN TO GO
Spring and Autumn are the best seasons, you will hate the summers in NYC. If you are planning to travel to NYC in spring then coincide it with the cherry blossom festival held in April ever year at Brooklyn botanical garden.
FINAL WORD
NYC is truly eccentric, yet enchanting, its streets are its live theaters and there is a charm to get lost in its magical aura!