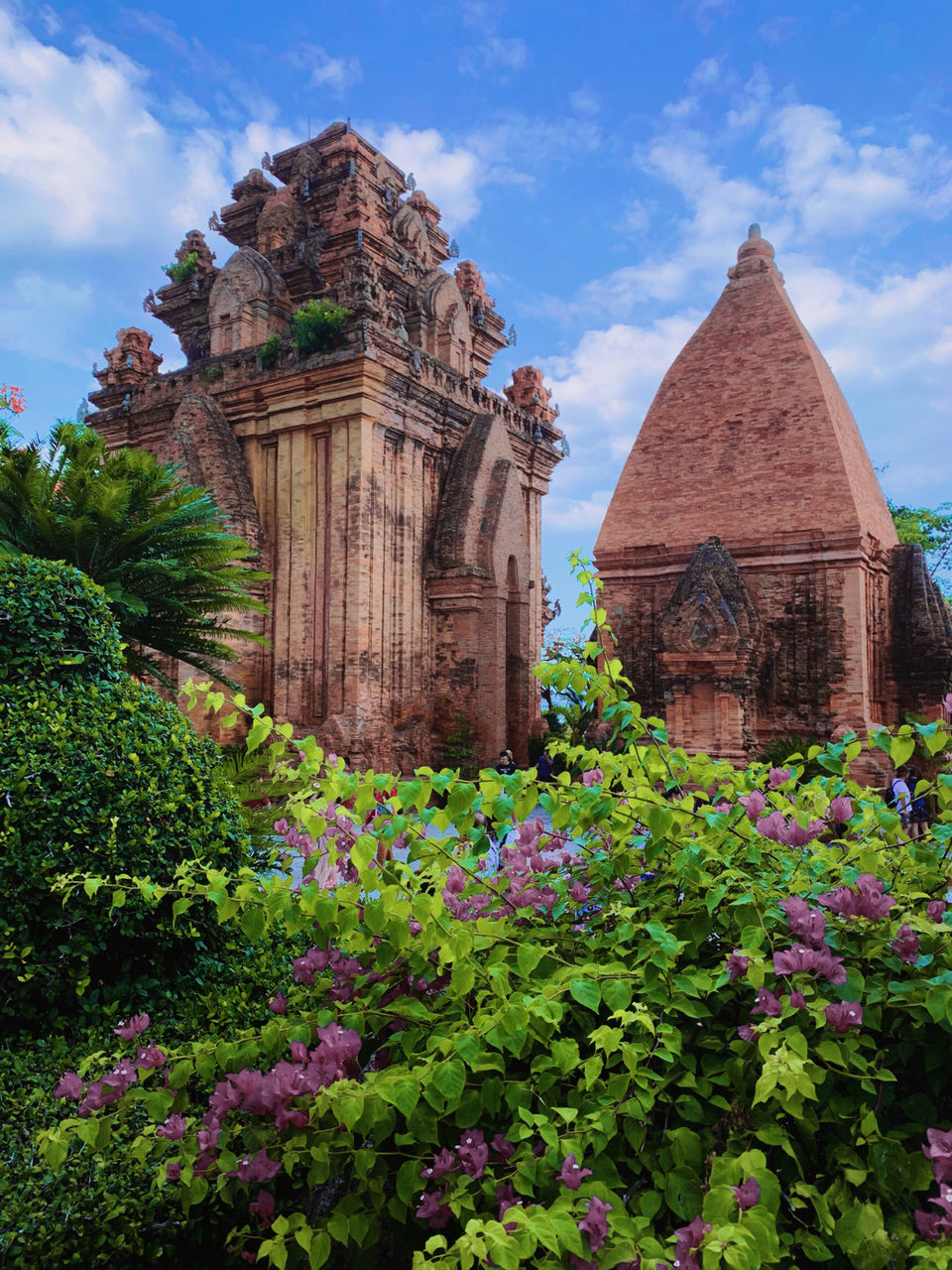 Nha Trang, a lesser known island resort city of Vietnam is a good 3-4 day escapade for some decent de-stress and unwinding pursuit. Located against a stunning backdrop of elongated strip of beaches, this tropical city offers a hive of sight seeing and tourist attractions to visit and revel in.
On the 10th morning, we took a flight from Hong Kong and reached Nha Trang around 8:30pm following the immigration formalities. However, it took us 2.5hrs to reach our destination which was on the Tran Phu street. It's a long stretch of hotels, cafeterias, food joints and street shops just across the sea. We had booked a sprawling 46th floor Pent House from Air BnB and the accommodation was truly mesmerising.
On arrival, we quickly freshened up and grabbed ourselves some food from the nearby sea-side cafe and geared up for the vacation.
Day1: We visited the ruins of Po Nagar Cham temple which is one of the famous architectural monuments from the 11th Century. The temple is situated on the banks of the açai river and exhibits beautiful sculptures, rocks arts and varied Vietnamese-Chinese and Buddhist art work. The temple has a significant place in history and was built to worship Goddess
Po Nagar, the goddess of fertility. The towers of the Cham are spread across a rocky jagged hill top, each towers dedicated to a unique deity.
Post concluding Cham Towers, we headed to the Long Son Pagoda, a pagoda dating back to history which is mostly a Buddhist monastery perched atop the foothills of Trai Thuy Mountains. This exhibits a huge ivory statue of Gautam Buddha overlooking the Nha Trang City. The entrance and roofs display impressive works of dragon mosaic on ceramic tiles. Historical relics and monuments in Nha Trang are worth paying visits as they hold some significanct mentions in history.
Day2: We were eagerly looking forward to Day 2 because that was the day when one of our bucket list activities were due ticking off. Yes, and that was Scuba Diving in Hon Mun Island, the best diving island in the city. We woke up early to head to the diving institute which we had pre-booked a month before. The PADI diving institute was the one we had ourselves enrolled in as it is a Trip Advisor certified and has other certifications to its credit. We were taken to the island from the institute by a bus consisting of the coach, dive masters and our fellow adrenaline smitten tourists. They took us via a boat to the main place post off loading from the bus. I was very excited as it would have been my first ever strike on the bucket list but as ill luck would have it, I couldn't dive as I felt pukish and motion sickness got the better of me. I dived half way and came back to the boat, sad and utterly disappointed. My husband, however, completed the dives and now is a certified Scuba diver. The dive was truly exhilarating and everyone should, once in their lifetime, awaken the adrenaline junkies in them.
That afternoon we had a good time at the Sailing Club, one of the most popular beach resto-clubs with their classic white tapestry setting major downtime mood as you relax and watch the sun downer with a glass of chilled beer or their special home brewed wine to savour.
Day3 was all about exploring and tasting local and traditional entertaining activities. Nha Trang is home to fun, unique and some relaxing activities such as the one-of-a-kind Mineral Mud Bath. This is a speciality here as this tropical place is extremely hot and humid during summers and thus calls for some detanning and detoxifying services. We booked ourselves a mineral mud bath and jacuzzi package which was an extremely wonderful experience. The mud-bath has a mud laden tub where you soak up some minerals and mud for a good 30 minutes thereby detoxifying naturally, followed by Steam and Sauna soaking and a jacuzzi at the end. For beauty and skin care enthusiasts, mud bath is a must. Post the session, we indulged in some local Vietnamese cuisine which were unique and different in taste and flavours. When in Vietnam, you ought to try the authentic Vietnamese coffee to quench caffeine cravings. We also bought varieties of souvenirs and some works of art and crafts which are really gorgeous.For shopping enthusiasts, Nha Trang is a definite Yes because of its trendy and varied collection of accessories and apparels at decent prices. We really had a great unwinding time at Nha Trang and the multifarious tourist spots of both the sea and the land offered the best of both the worlds.