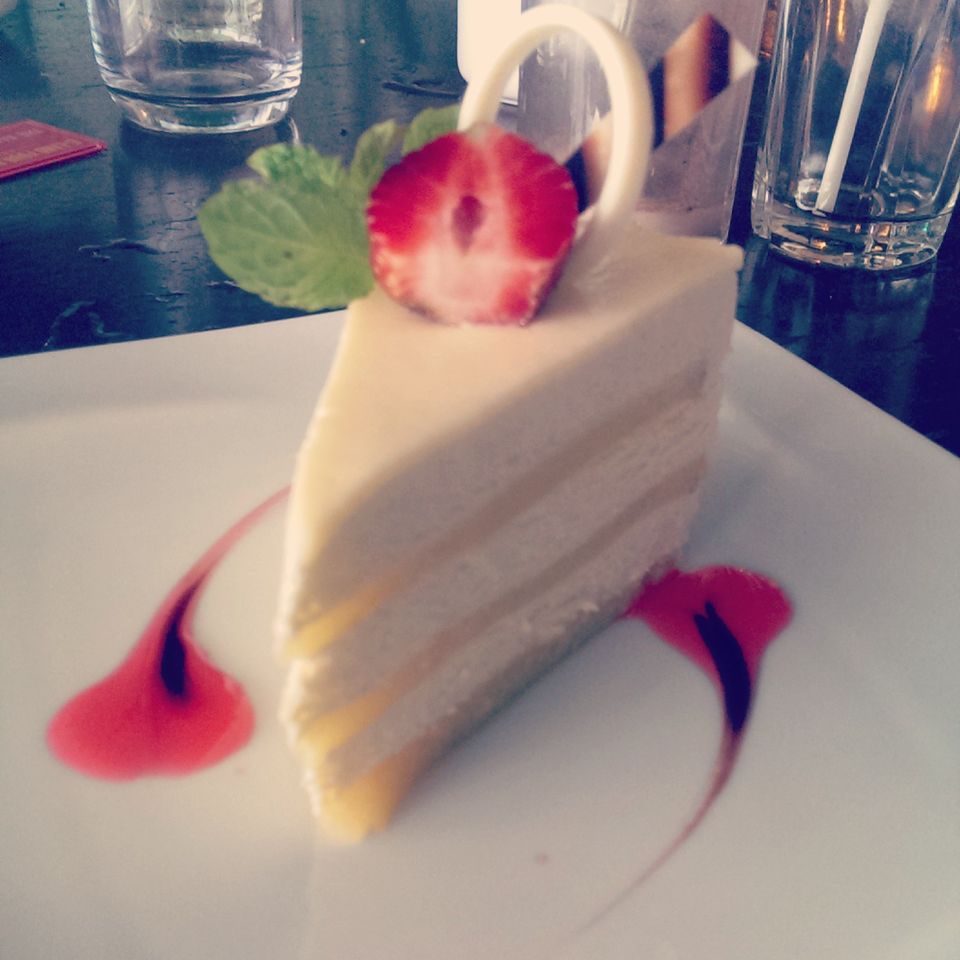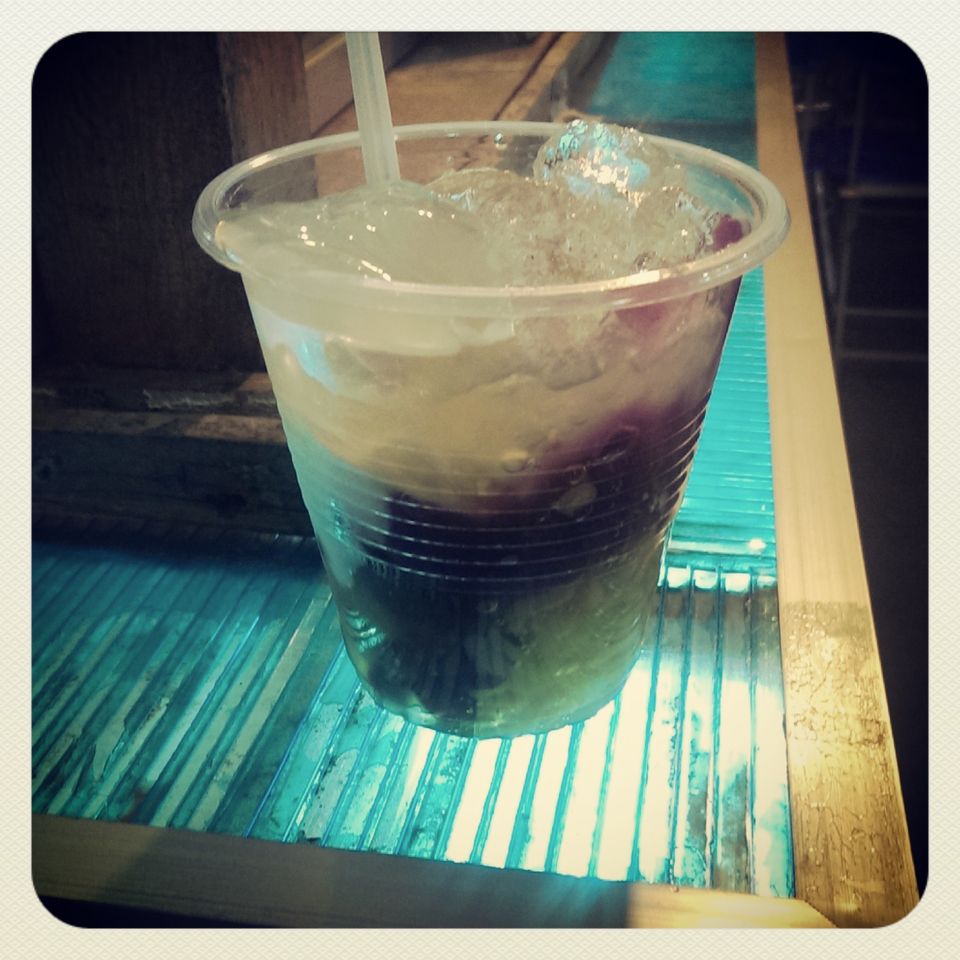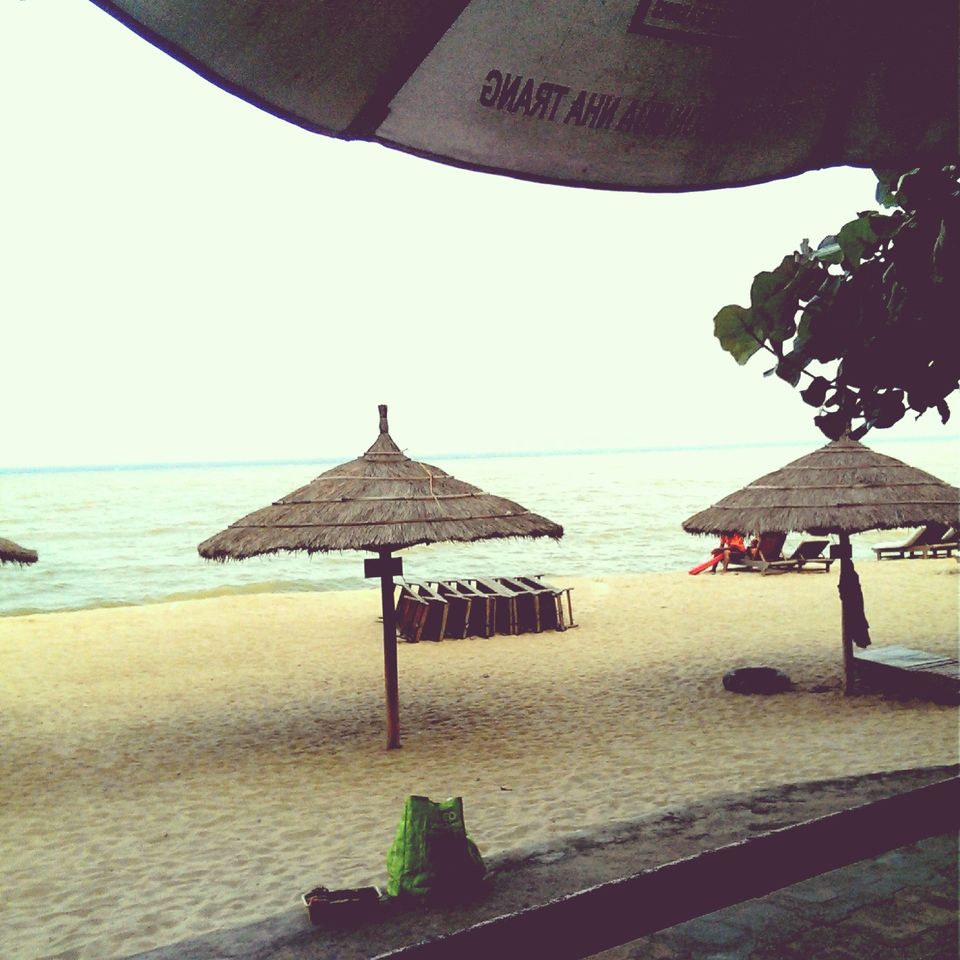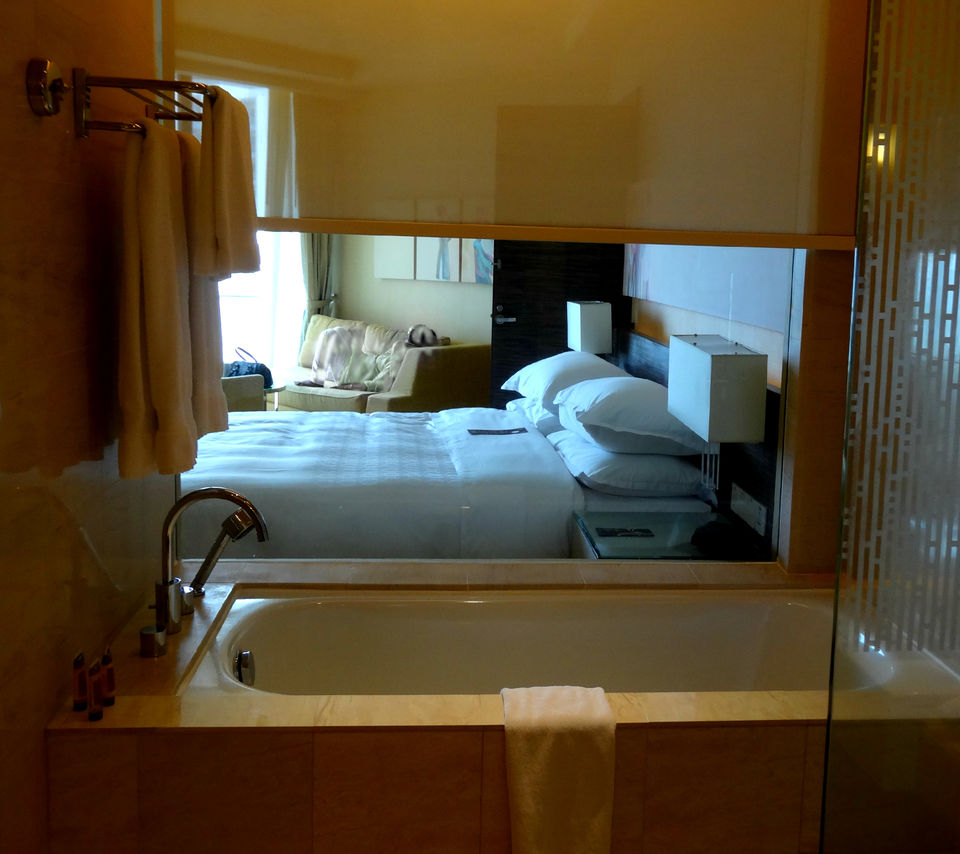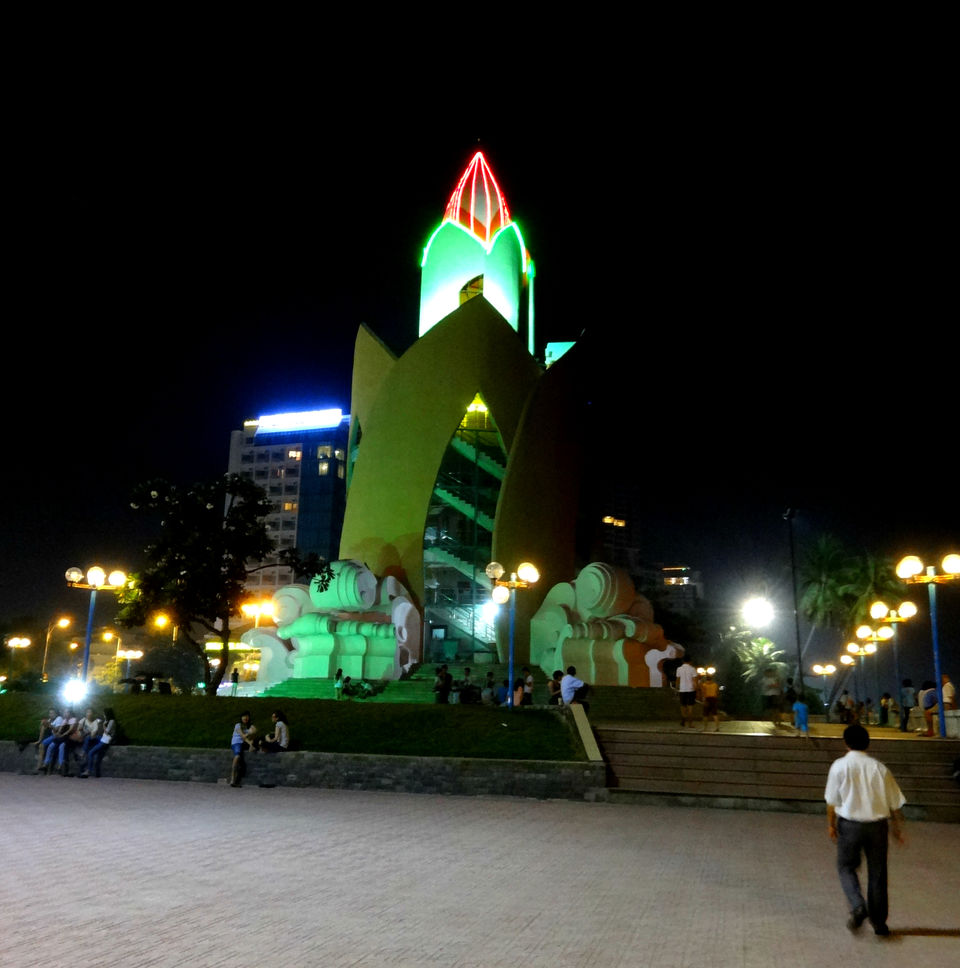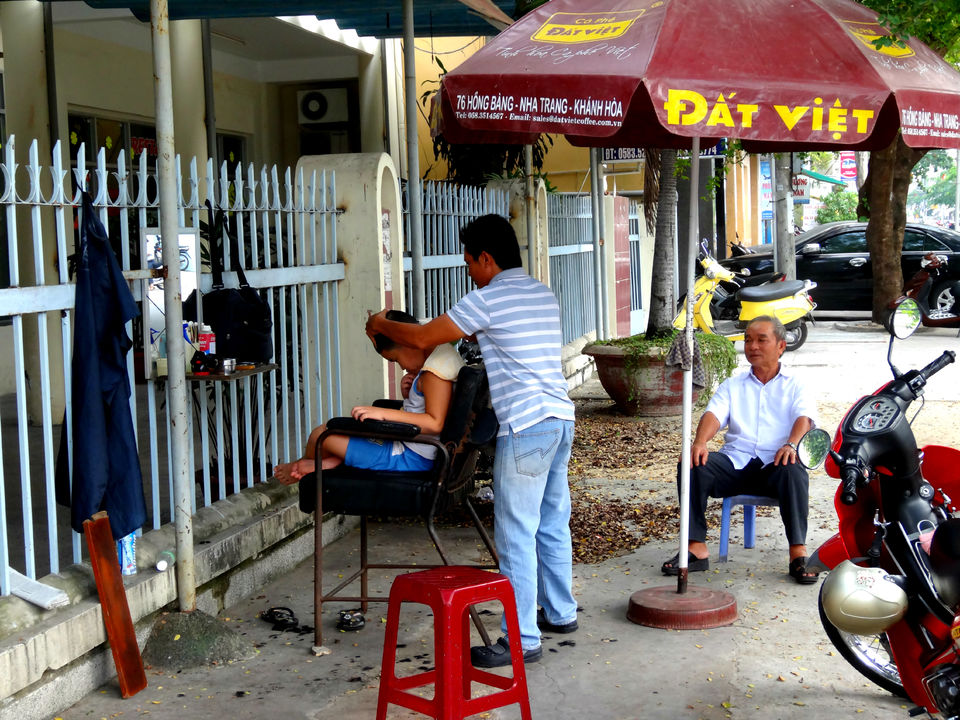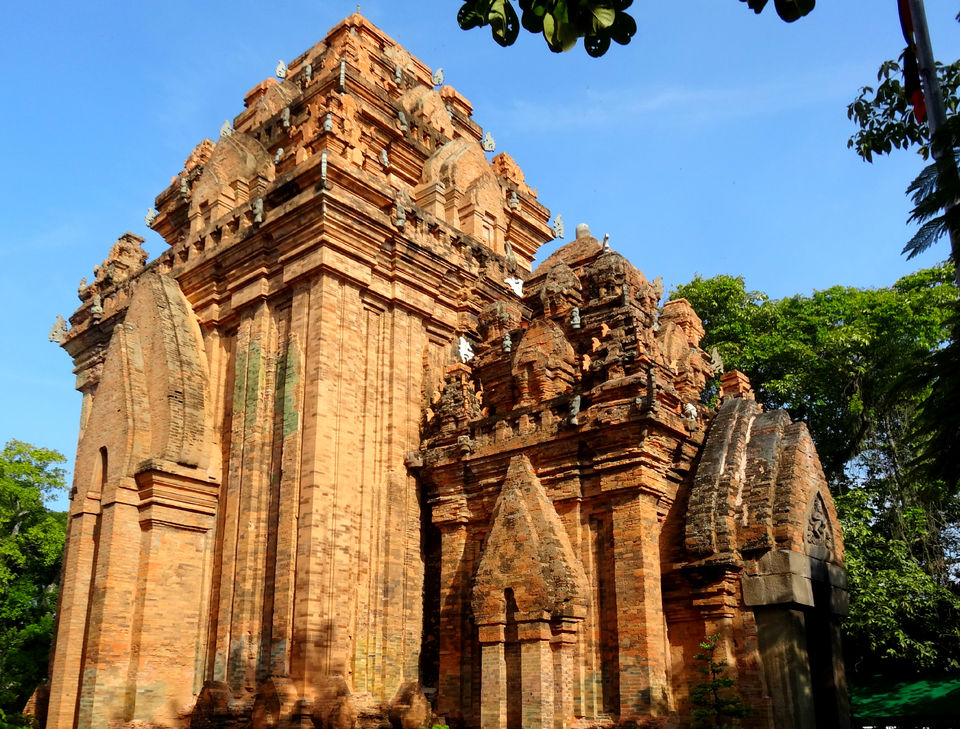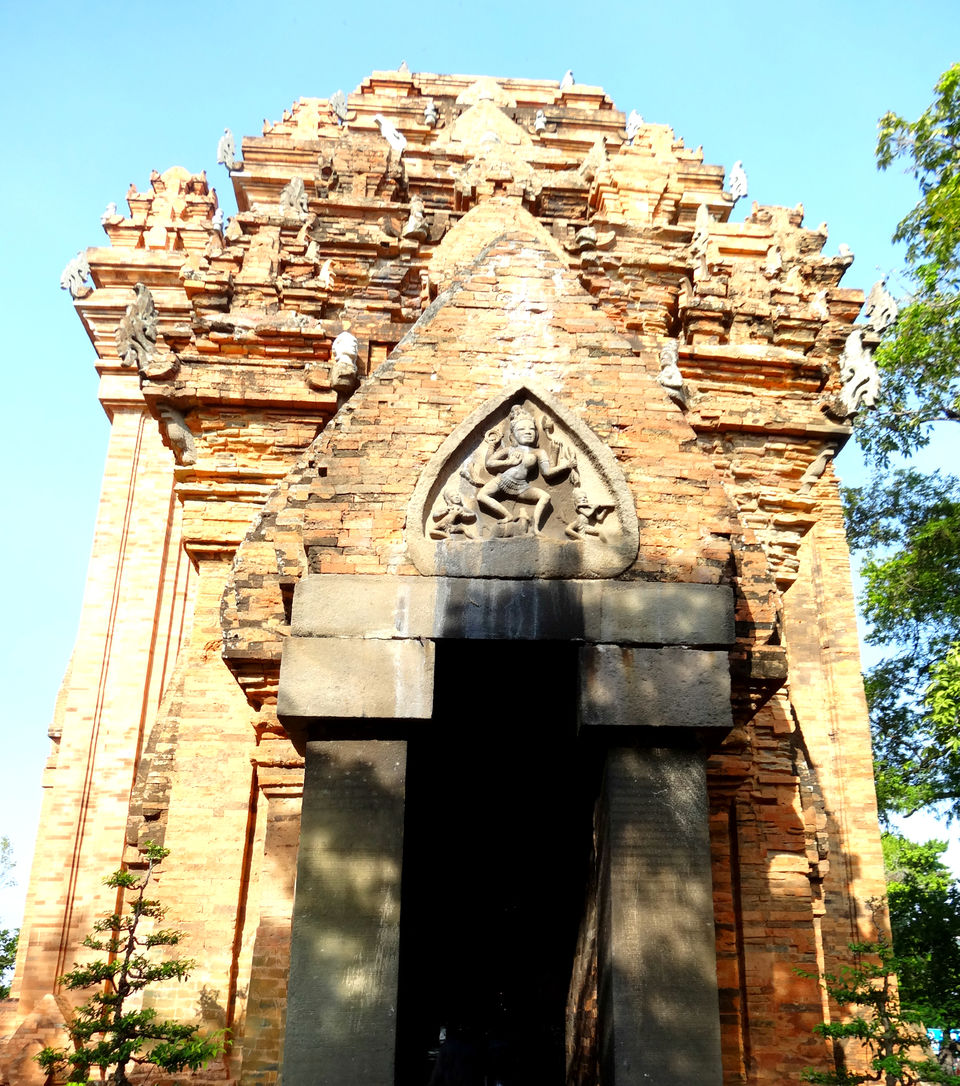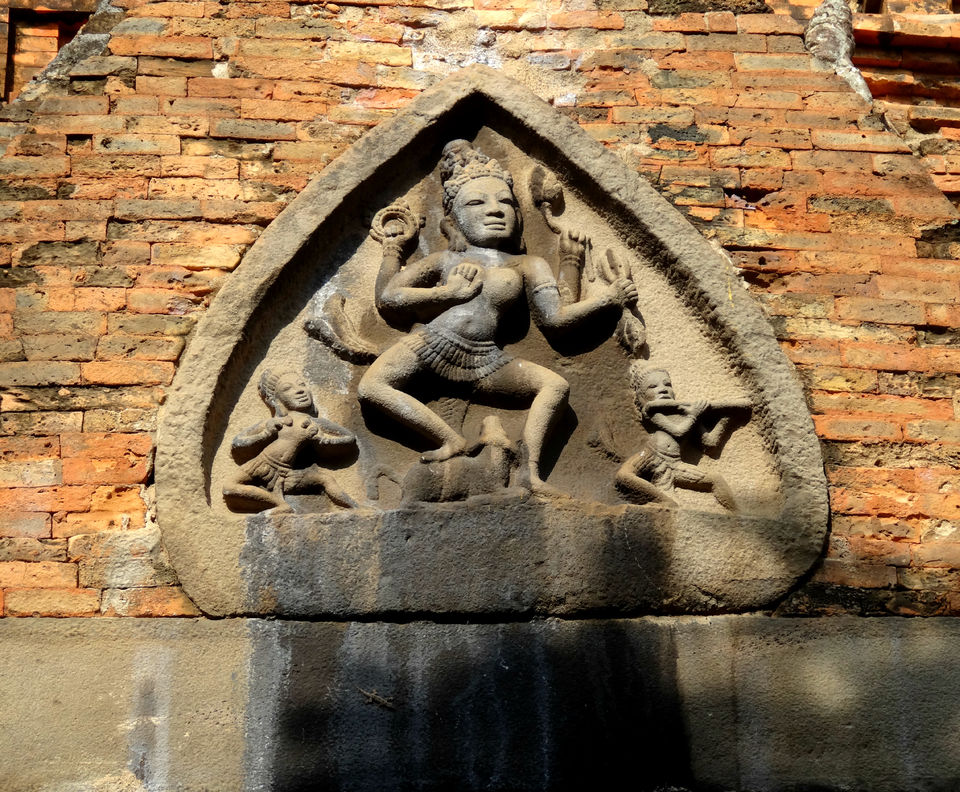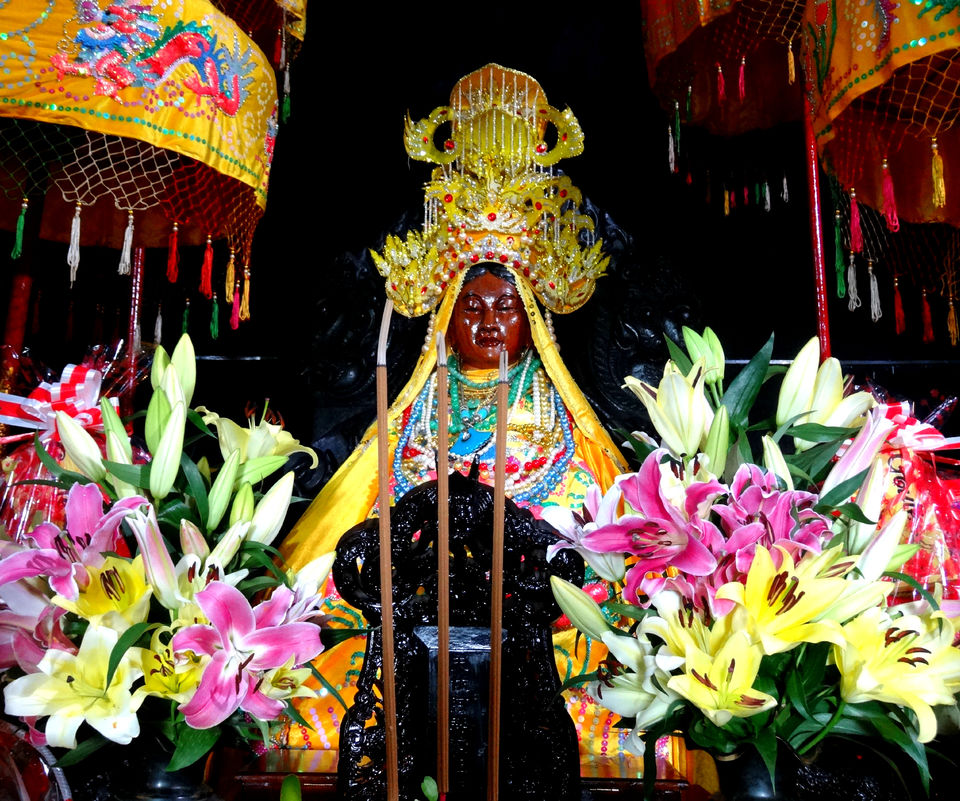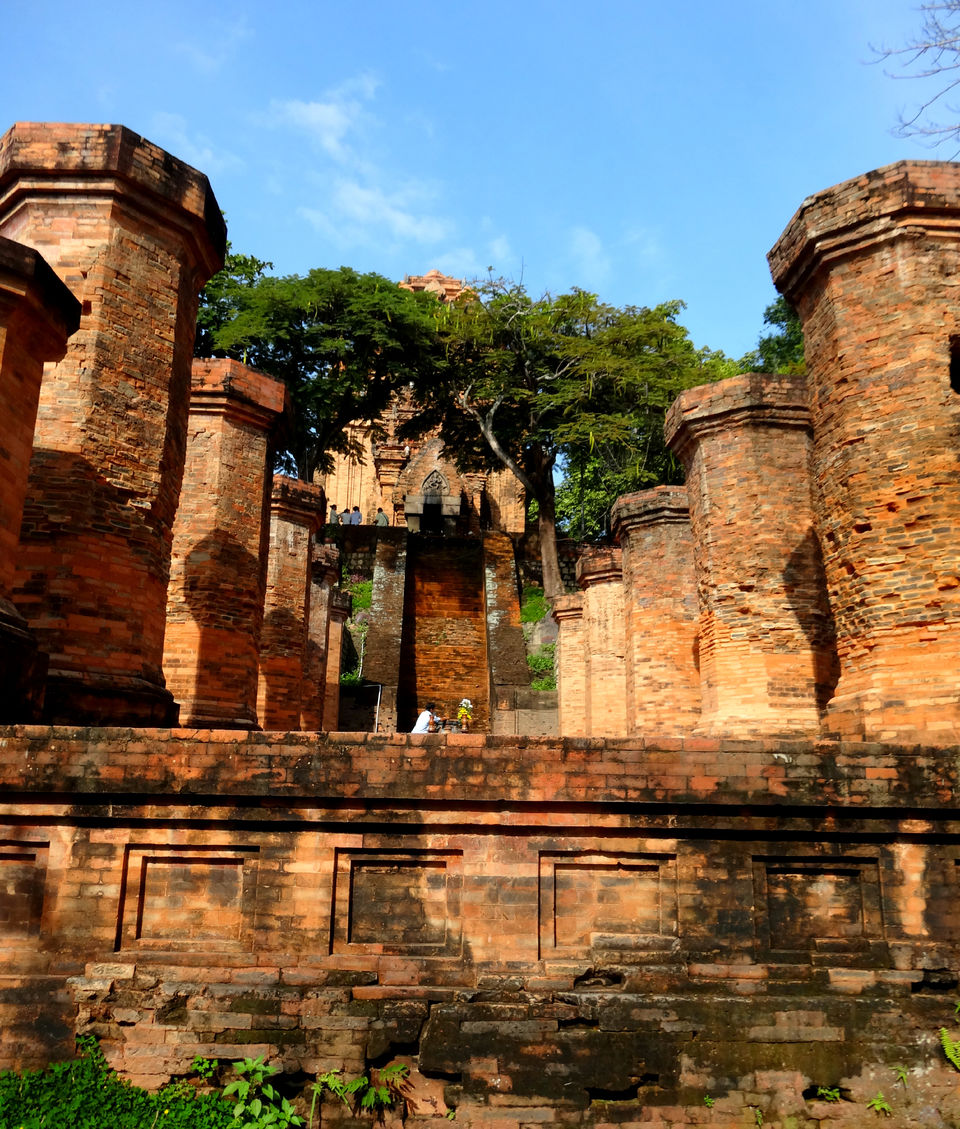 One Long Island Iced Tea down followed by a Pina Colada and a Cosmopolitan, I wasn't sure if the waves that washed the golden sand were singing exclusively for me or just doing their own thing. It was drizzling and the view ahead was shrouded in a dense fog. Perched under one of the giant umbrellas that shielded me and my lounger from getting drenched, I was busier than ever; busy doing nothing at all. I could walk around the nearby flea market and buy myself a few trinkets, I could take a trip to the fancy sailing club a few metres from my hotel and feast on a sensational seafood spread or I could relax at the spa and splurge on an exotic massage. There was no compulsion, no guilt whatsoever in idling away my time and not having a routine to follow. I was in Nha Trang and when you are in Vietnam's most popular beach resort, you deserve to spoil yourself.
If pride was a virtue, Nha Trang would be exemplary. The place however has every reason to be proud of its possessions considering its glittering crescent beach, teal waters, skyscrapers in the form of five-stars, art galleries, temples and tiny hills. If you are someone who loves spending evenings in the company of great music, moisture laden salty winds and a beer or two, Nha Trang is where you should be because the locals understand the value of a dazzling nightlife. If you happen to be a bit of a recluse, there is no dearth of parks where you will find young boys and girls enjoying a picnic while belting out tunes from an acoustic guitar. Divers, sailors and windsurfers will feel equally welcome and so will shoppers looking for souvenirs. I have never seen a more cosmopolitan beach retreat and it is interesting how I often felt like I was in Russia owing to the large number of signs and menus in Russian and tourists from the country.
If Nha Trang allowed me to laze around to my heart's content, it also thoroughly satiated the glutton in me. Seafood might be a staple but there are a plethora of Indian, Italian and Tex-Mex joints with full access to the beach so that you can dine with the waves. Since I cannot survive without dessert, so much so that I am almost always in a state of sugar rush, Nha Trang made me happy. I can vouch for the fact that I had the best white chocolate cake with a tangy strawberry coulis in a seaside cafe and I was lucky enough to be introduced to a spectacular pudding called 'Che' which was prepared using beans, jelly, tropical fruit and coconut cream. For the brave and the experimental, the Vietnamese have a special 'bird spit soup' for you to sample.
Getting to Nha Trang is easy owing to the daily two hour flights originating from Hanoi. The Cam Ranh airport however is thirty kilometres from the city and a scenic taxi ride costing about 30,000 VND should get you to your accommodation. And for getting around the city, asking your hotel staff to call you a metered taxi is the safest option because the 'Xe Om' motorcycle drivers cannot really be trusted. Beach resorts are a lot more fun if you are willing to walk because the weather is almost always favourable, you get to communicate with the locals and try the most bizarre yet delectable street food. Nha Trang might not be the safest place on planet earth but if you are careful, a multitude of wonderful memories are in store for you.
A few kilometres from central Nha Trang, the Po Nagar towers are places of worship for the Cham people, the Vietnamese Buddhists and the Chinese. What was earlier a wooden structure, the four temples are now made entirely out of stone and bricks and date back to the 7th Century. With statues of Shiva, Nandi, Shakti, Uma and a tower originally dedicated to Ganesha, Hindus will find a lot of elements that they can relate to. All temples face east but the extremely steep entrance to the same has now been cordoned off. The terraced triangular roofs and the arched lobby and interior is extraordinary. However, the museum located inside the complex is dismal more than anything else. Getting There: A metered taxi should get you to the towers and the entrance fee is 21,000 VND per person. Try and go before noon so that the crowds don't bother you.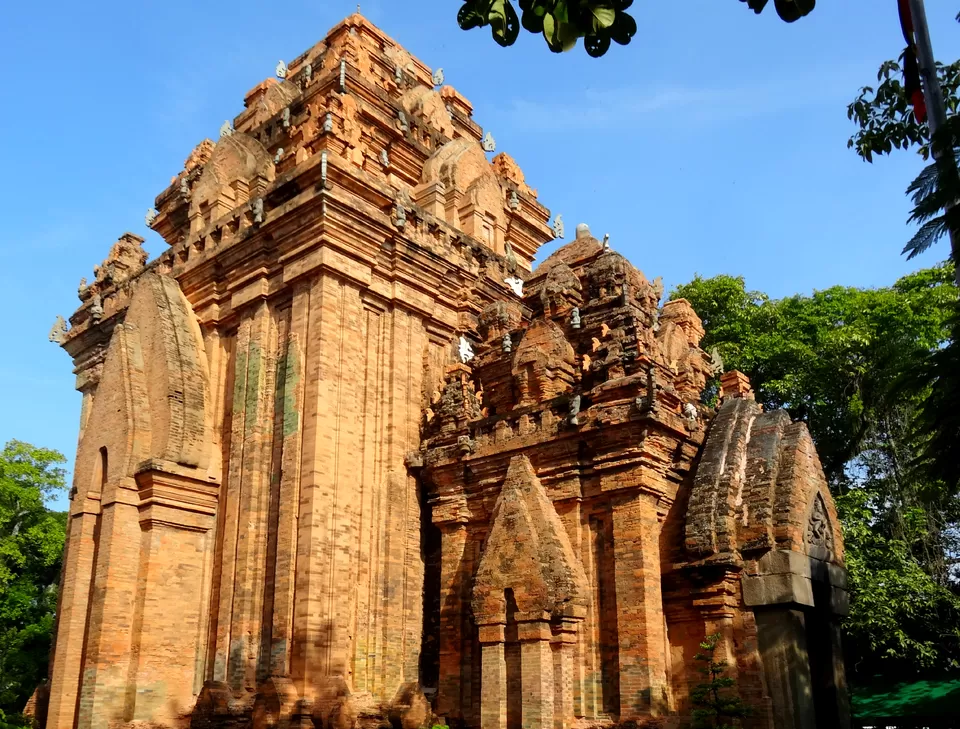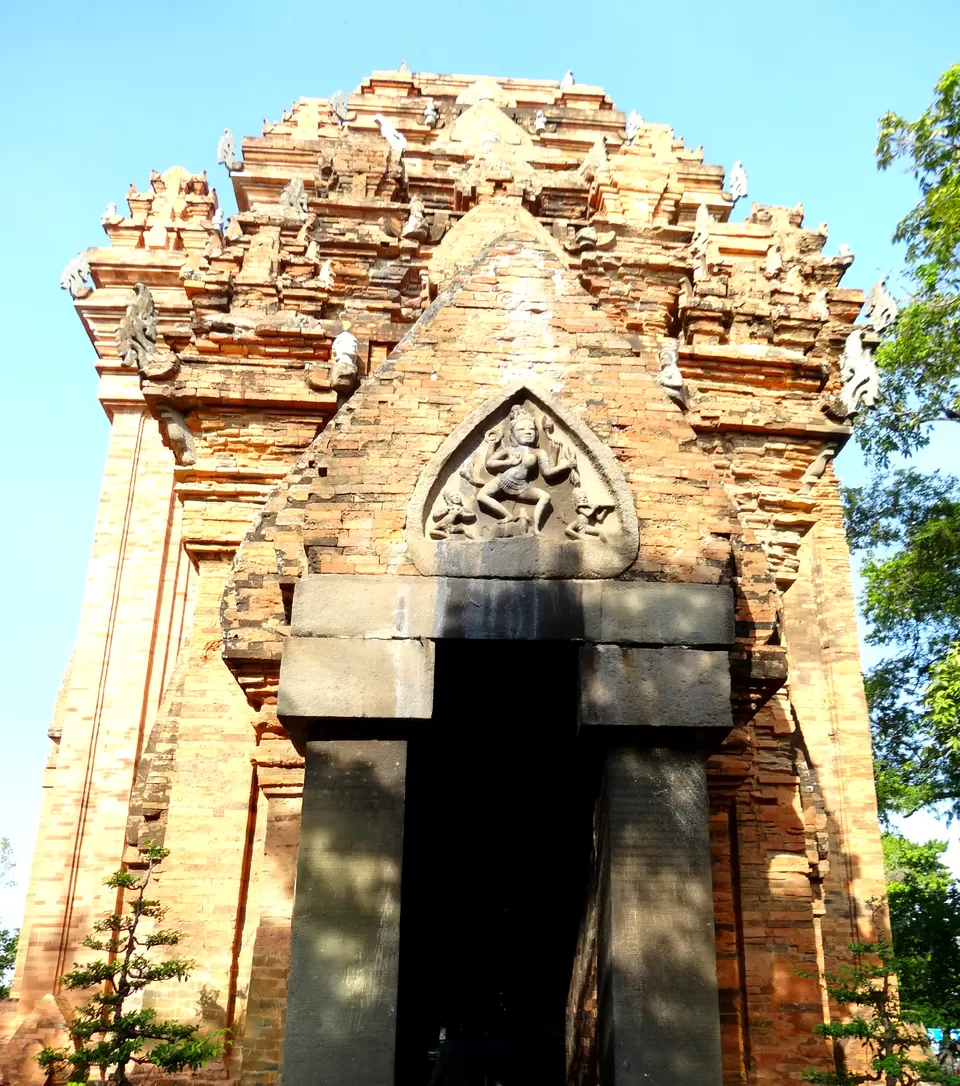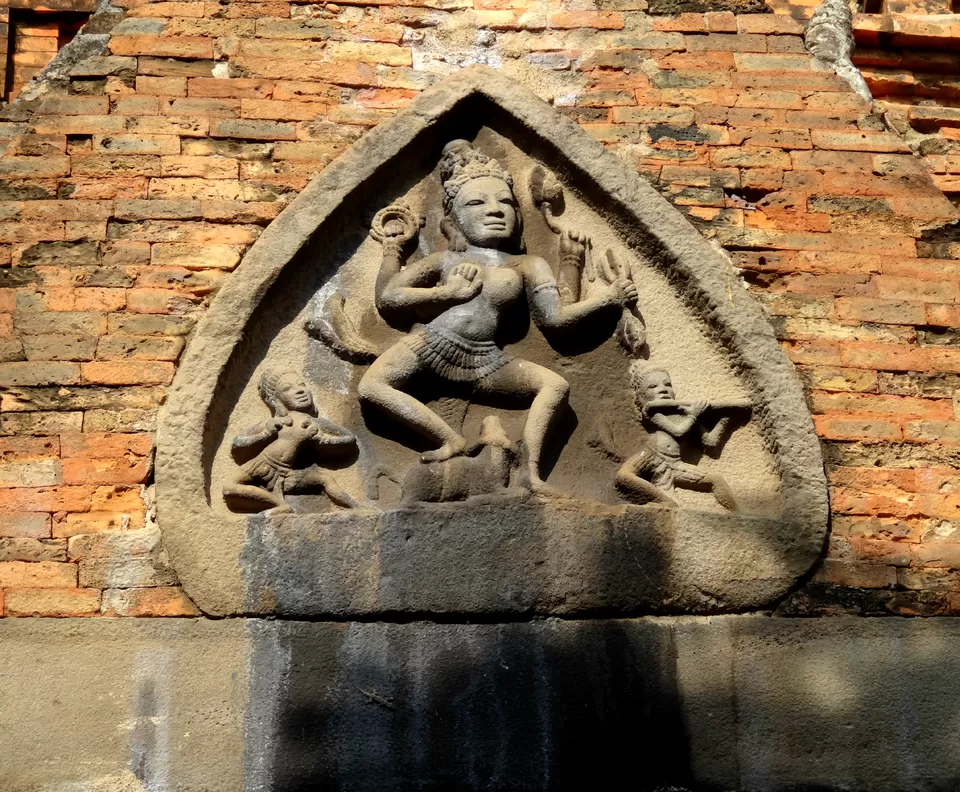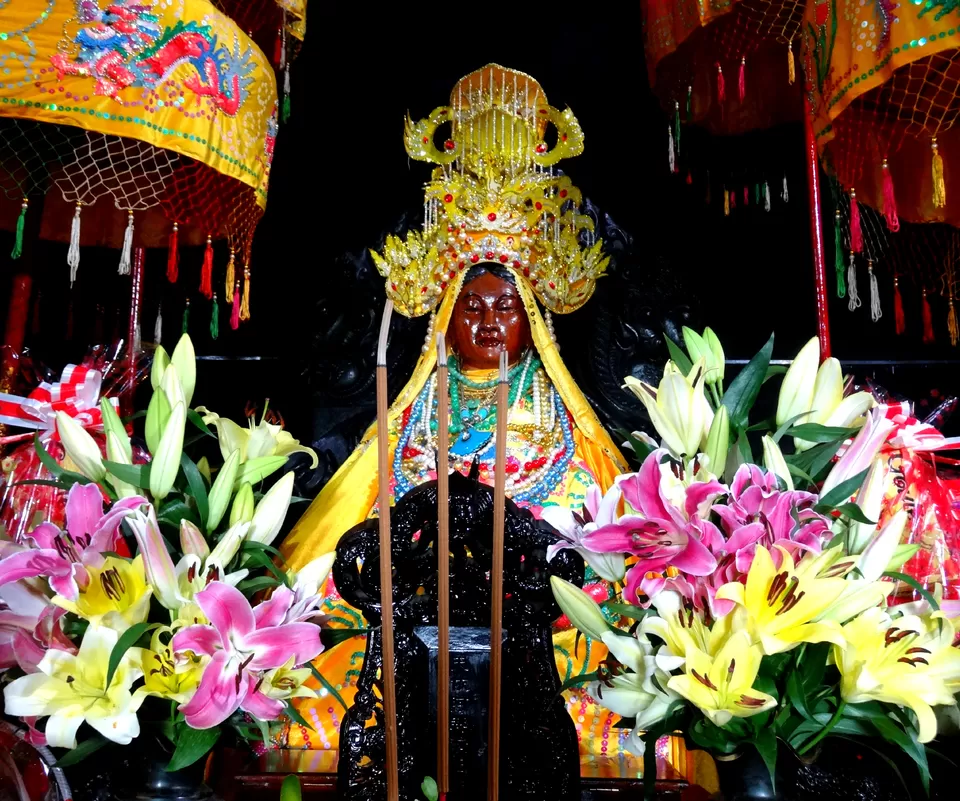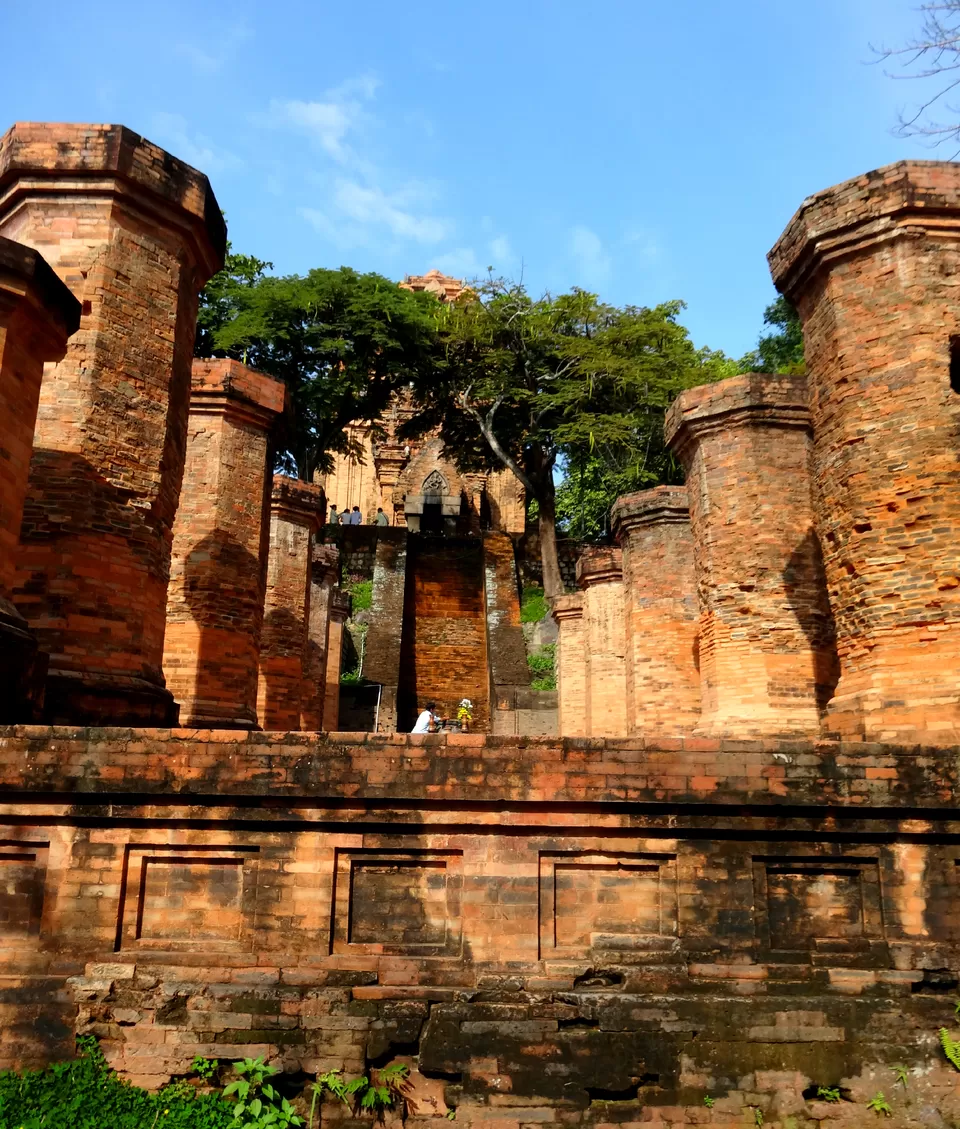 If the global hospitality industry is taken into account, luxury is synonymous with the Sheraton. One of the tallest structures in Nha Trang, this five star has massive rooms and equally spacious bathrooms. The balcony provides a breath-taking view of the Nha Trang beach and the reception area is equally glorious. The breakfast spread is more than decent and the service is expectedly great. Deluxe rooms start from 180 USD.