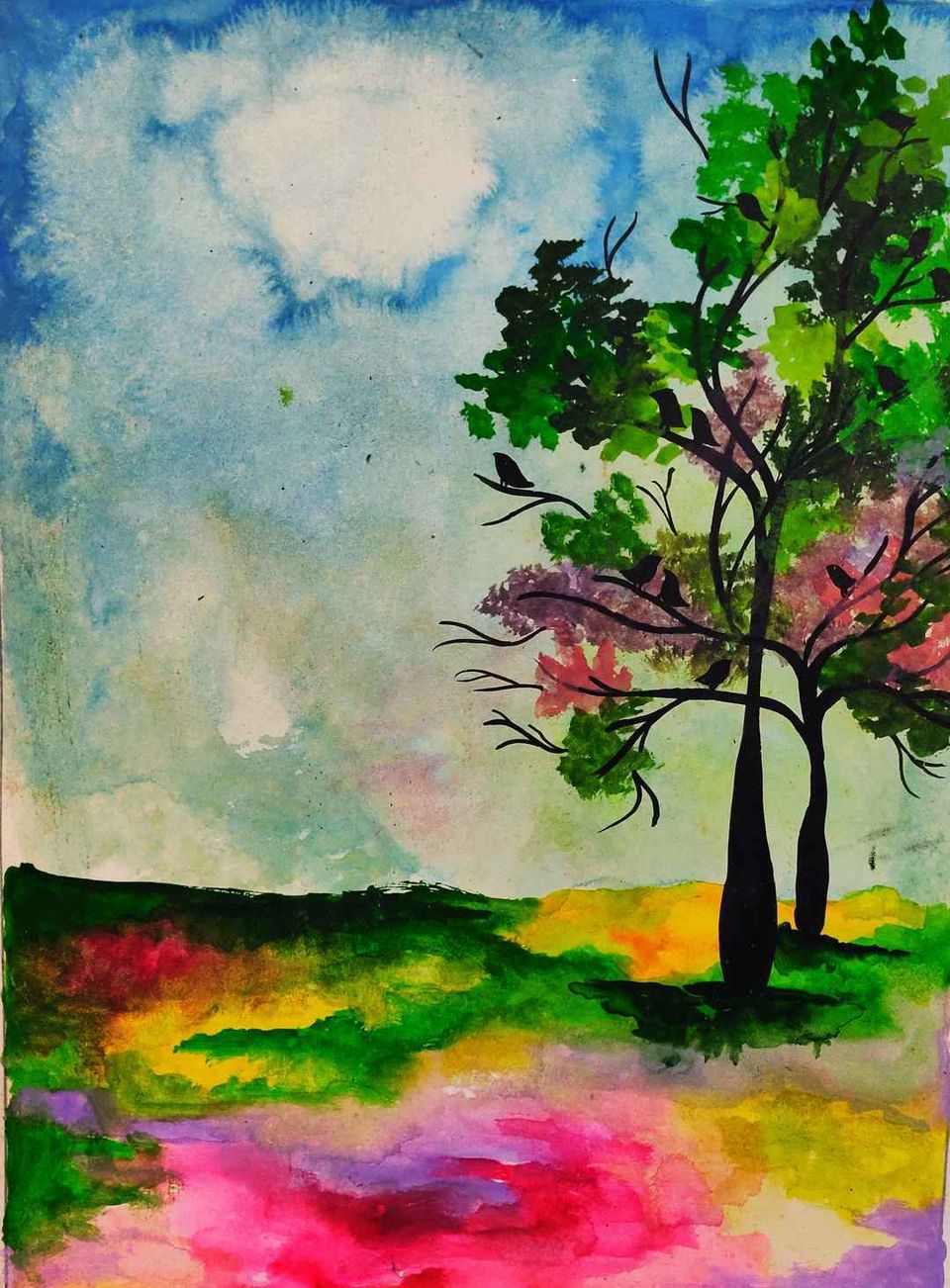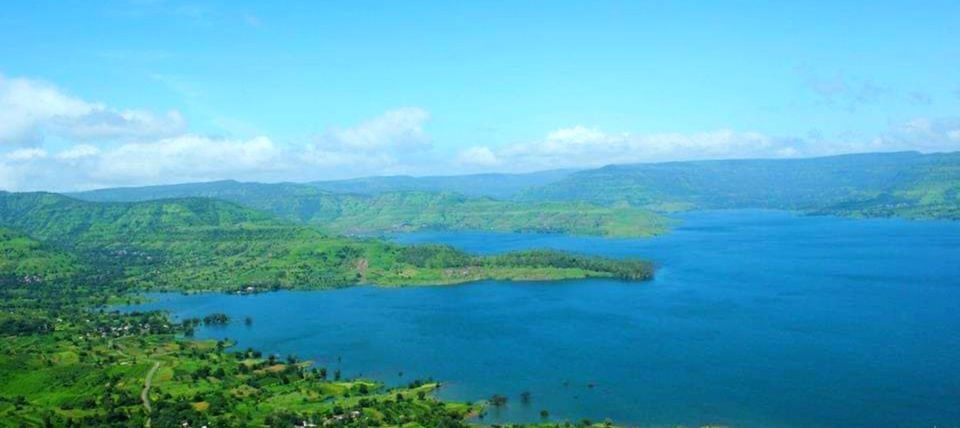 Once the capital of the Maratha kingdom, Satara is famous for a number of reasons. This historical place is also home to a UNESCO world heritage site named - Kaas Plateau of Flowers. This rich natural treasure trove can only be compared to the 'Valley of flowers' in Uttaranchal, North India and is no less than any hollywood destination! Sahyadris are already amongst the two 'Indian hot spots' for biodiversity amongst the 34 around the world.
The origins of the name 'Kaas' are obscure. This place was home to"Kaasa"- a plant and the place probably draws its name from it. In the local dialect, Kaasa means a lake and this too could be the reason.
The Plateau receives an annual average of 2000 to 2500 mm rainfall. To speak in numbers, there are more than 1500 types of plants here. Over 1452 species, 156 botanical families, 400 medicinal plants that have made Kaas their home. The endangered varieties have 624 entries in all, of which 6% are found here! Later as monsoon settles the flowers bloom in millions, each of different hue, shape, texture and sizes!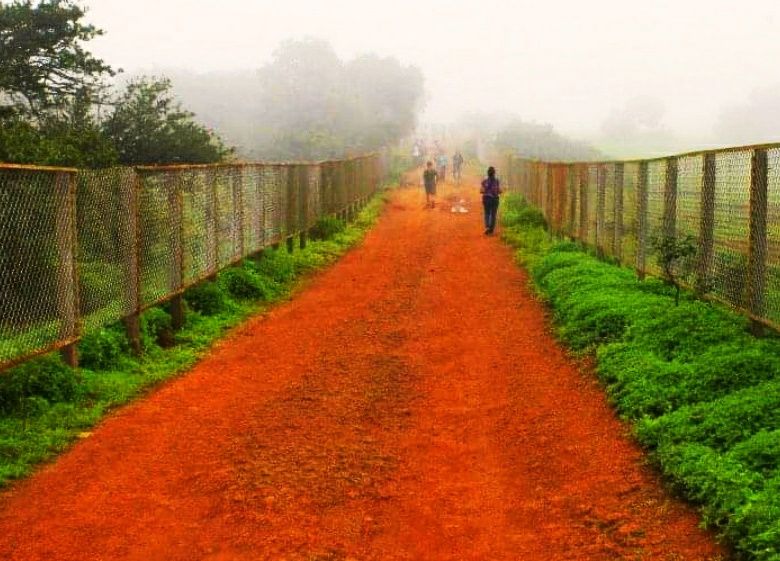 Blustery winds blow all the time and in the rainy season it is covered with thick fog. The soil is reddish brown due to laterite stone. Low grass and shrubs is the predominant vegetation on the plateau. This festival of colours lasts from July end to October. The best way to enjoy this spectrum is to accompany yourself with a botanist guide to give you a little details of the beauty you witness. You can also read boards which talk about the types of flowers present in the area and their uniqueness.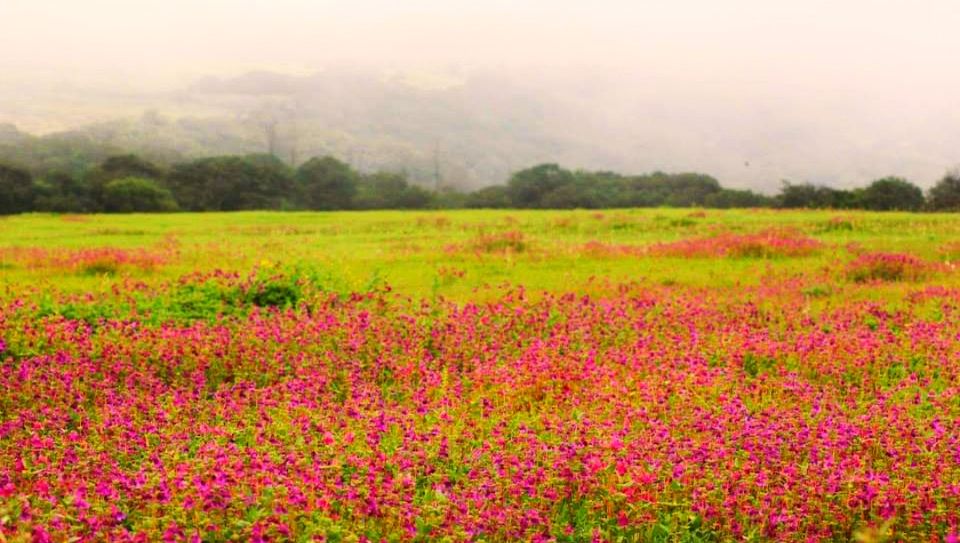 Some of my favourite flowers are Hostage Drama (they take insects as hostages and release them only after pollination and fertilisation), Arisaema also known as Nagphani (these plants are capable of changing their sex several times during its life long!), Karvi (these are purple flowers largely spread like a blanket across the plateau), Catkins (4 to 5 centimetres long flowers dance with the wind), Square root Flower (It bears flat long leaves with stem giving way to five stalks again and has three such tires on top of the other) and the famous flower - Mickey Mouse/Donald Duck! Another famous flower is Seeta's Tears. These tiny blue single petalled flowers have a yellow teardrop shaped mark on them. According to a folk tale, when Ravana abducted Seeta, the duo were flying across the Plateau and her teardrops left a permanent mark on these tiny flowers. Well, these cute little iconic flowers are insectivores!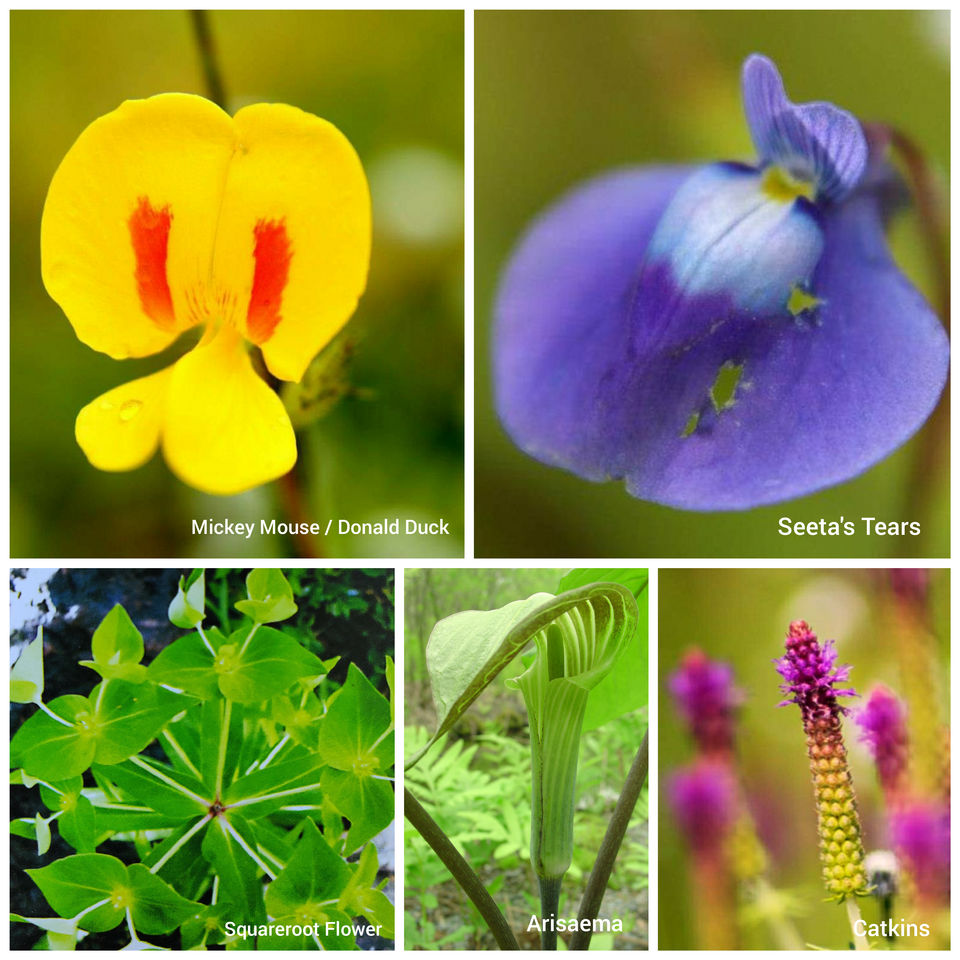 Such beautiful collection of flowers and a mesmerising sight to offer but as we, tourists bubble with enthusiasm, we litter the place with plastic waste, glass bottles, cooking fires, play loud music and act in an obscene manner. Tourist vehicles leave the road and drive on the plateau crushing everything under the tyres. A study reveals that if you drive at 20 km/hr instead of 10, you are likely to run over five times the number of terrestrial creatures.
All of this reminds me of this speech delivered by Sir Edmund Hillary,
"I appeal out of affection, do not fall for tourism and offer everything that the westerners fancy at the cost of your own environmental and cultural heritage."
This blog is to inspire you to travel and explore the beauty of this world but also to remind you to keep it beautiful. The least you can do is to not litter and protect whatever little beauty that has survived our (apparent) civilisation!