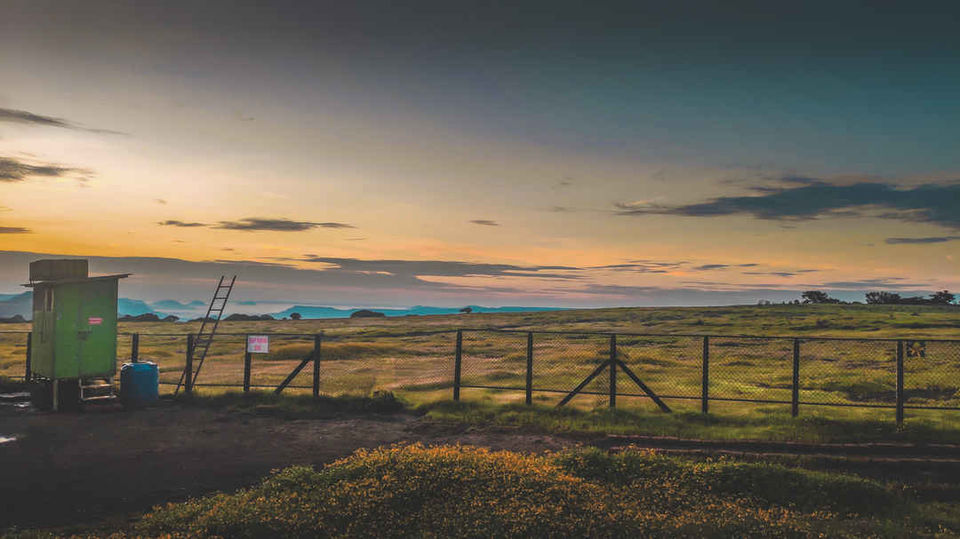 Despite staying in Mumbai I'd never really thought about visiting Kaas Pathar until this year. And I'm really glad I did.Visiting Kaas plateau was pending in my travel to do list from last few years. Due to some reasons and priority, it was postponed and finally, I was able to visit this majestic beautiful place. It is a heaven for flora/nature lovers and a great place to click amazing photos with the huge variety of flowers.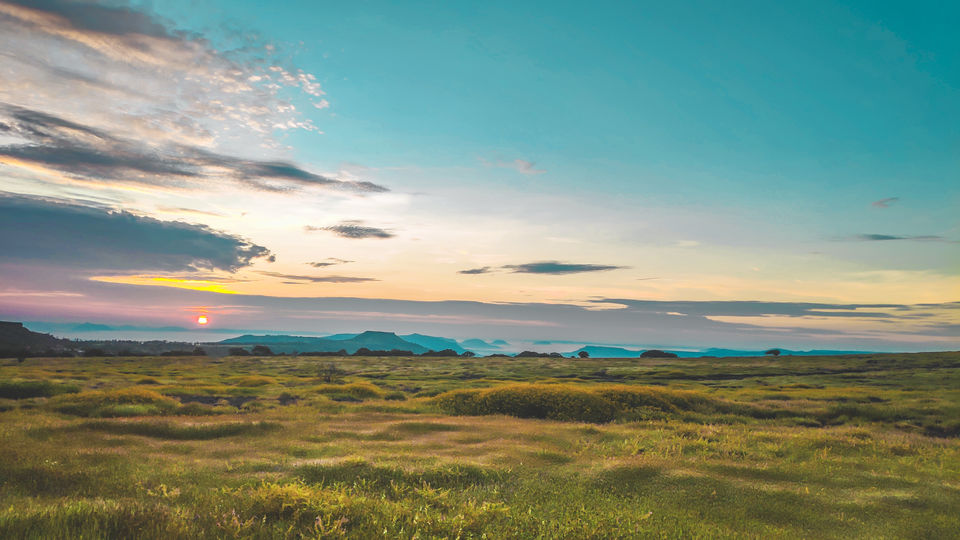 About Kaas Plateau:
Located in the Satara district of Maharashtra, Kaas Plateau (or Kaas Patthar, as it's locally known) is a hotspot for biodiversity in India's Western Ghats. Also known as at the Valley of Flowers of Maharashtra, the small plateau is so rich and unique in it's flora that almost 70% of the flowers of Maharashtra are found only here. Not just this, Kaas has one of the largest concentration of endemic flowering plants and that has also given it the status of UNESCO Natural World Heritage Site. As much as it is famed, the biodiversity of the region is also extremely fragile and conversation is often a race against time.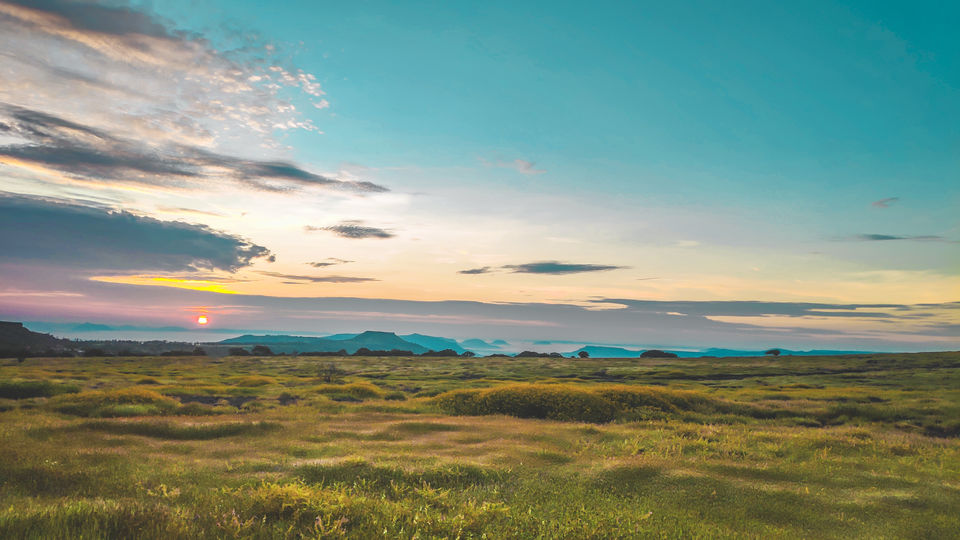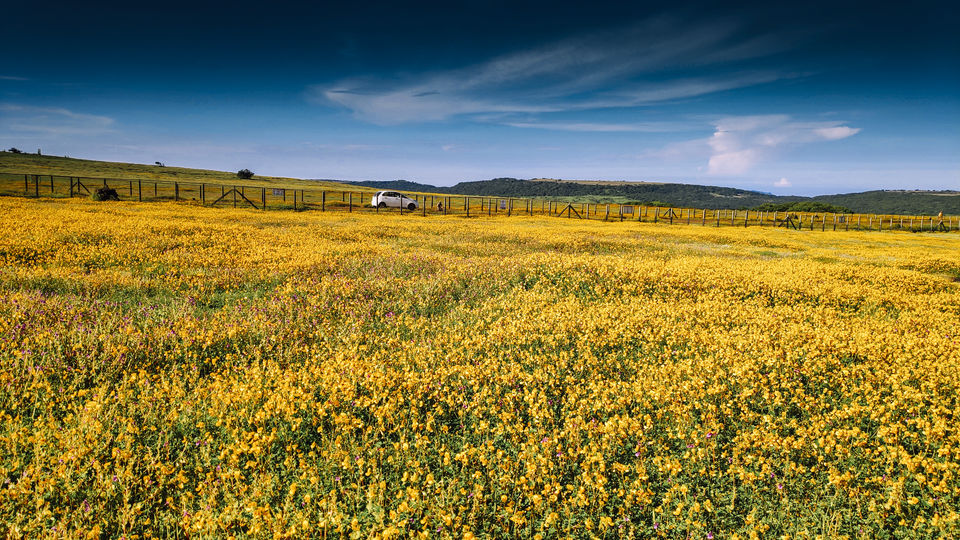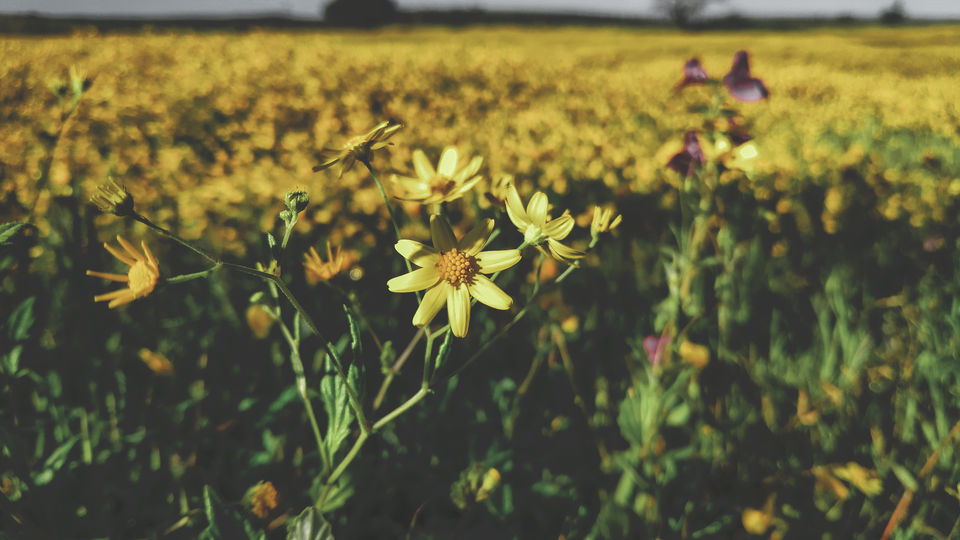 My visit to Kaas Plateau:
1) How to reach:
If you are coming from Pune or Mumbai the best way to reach is to drive down, either in your car or with a group in a bus. Local transportation is available but not recommended as the frequency is low and it could take a lot of time to reach.If you coming from Satara, you can even hire an auto-rickshaw to come to Kaas.
Another option is train which we chose so that we can make our budget trip. There are many trains for Satara from Mumbai.
So we took Puducherry Chalukya Express from Mumbai Dadar Central Railway Station at 21:30. By train it will take around 6-7 hours to reach Satara. So we reached Satara by 4:00 am in the morning. After reaching there you can get some local rickshaw which will drop you till Satara bus depo which is 7kms away from railway station. They will charge Rs 50 per person.
After reaching bus depo there's a bus to Kaas Pathar at 5.30am in the morning from 8 number or you can just inquire there. It will take around 30-40 minutes to reach Kaas Pathar.
Pro Tip: Early morning is the best time to visit Kaas Pathar because you can get the beautiful glimpse of sunrise.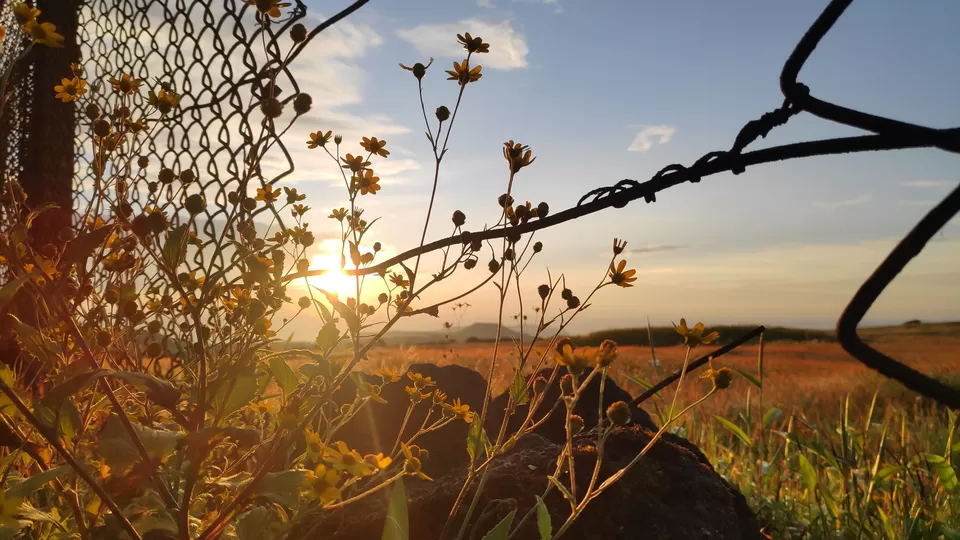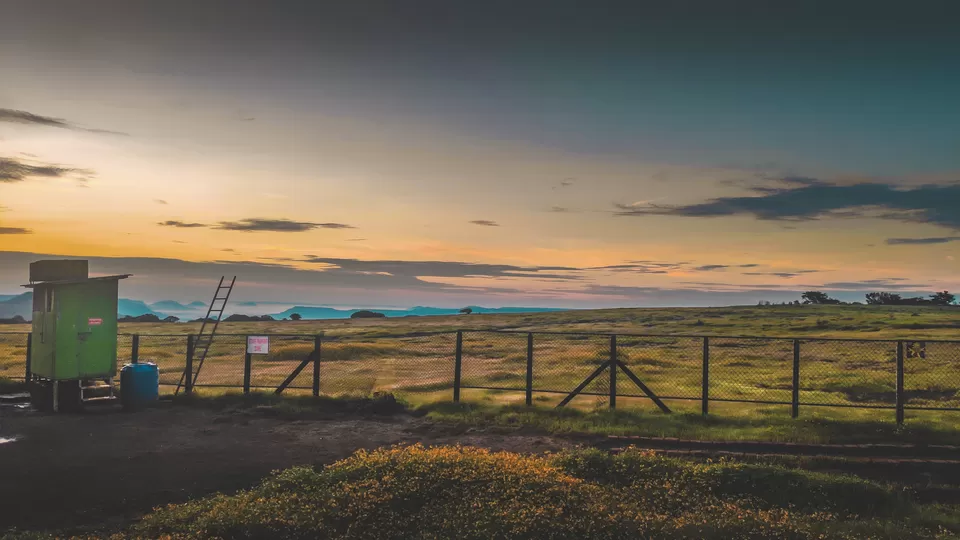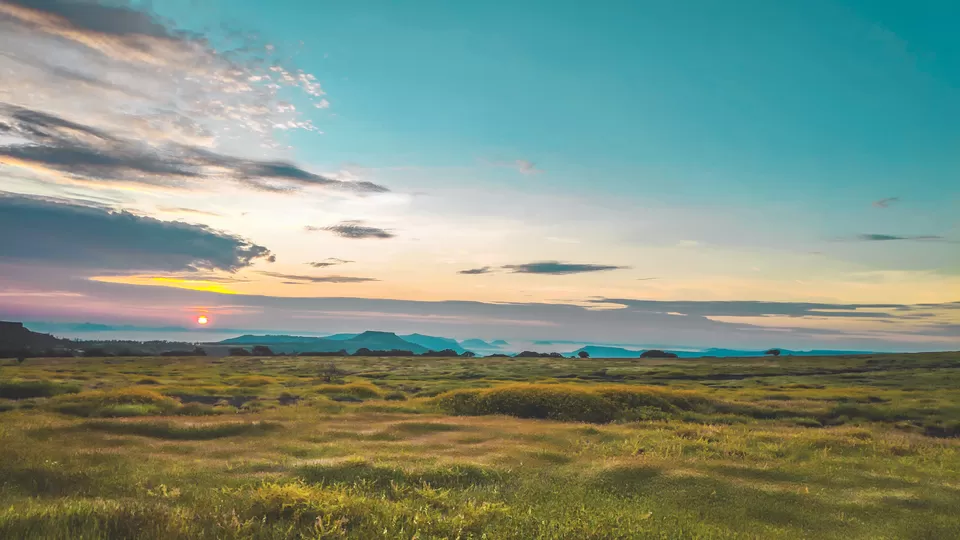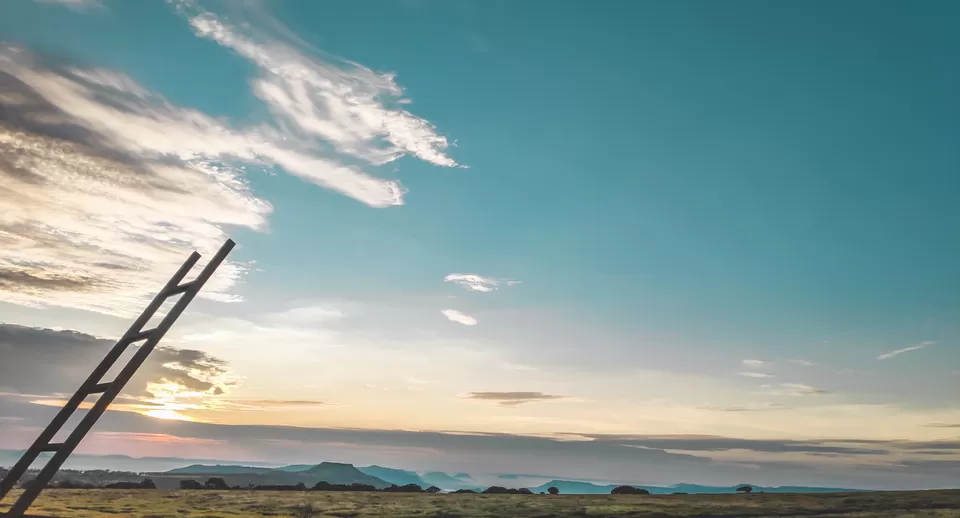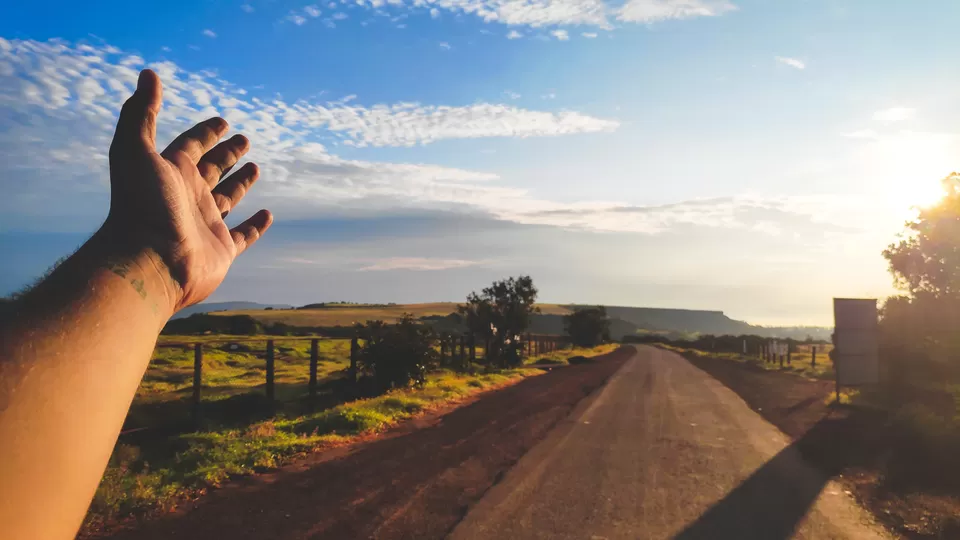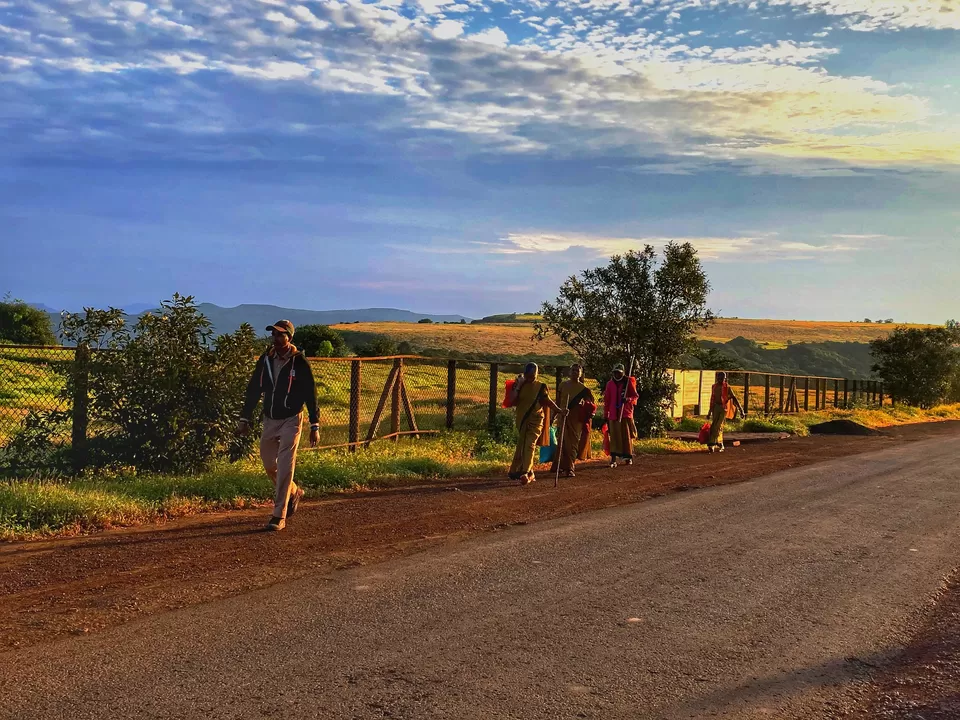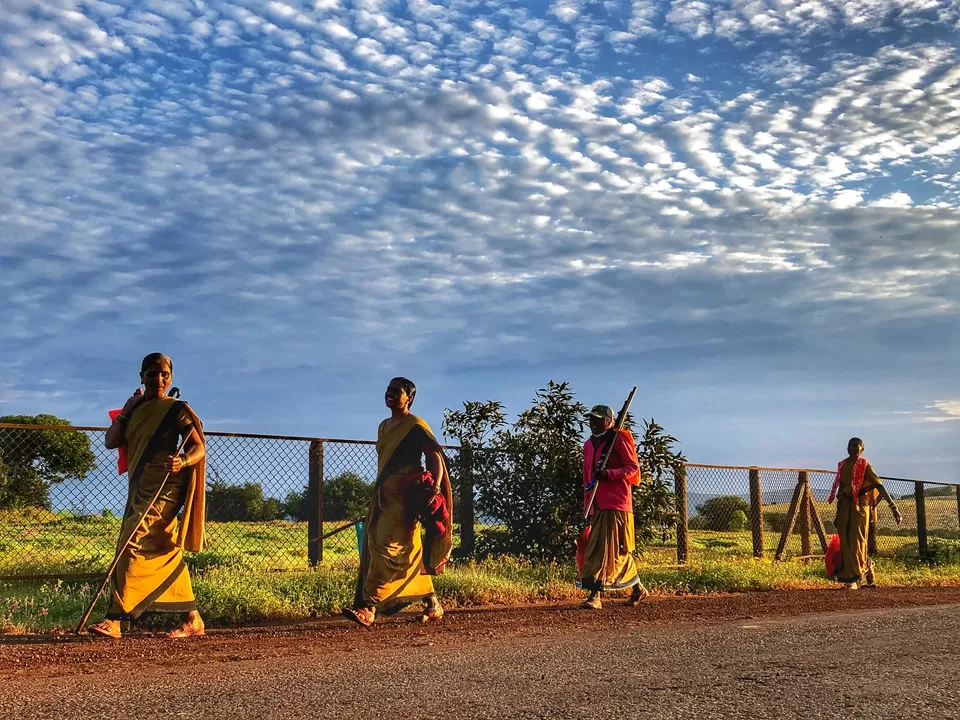 Recently, the place has started gathering a bit of tourist rush and popularity for all the natural treasures that it holds. However, to preserve the virgin charms of this location, the number of visitors have been restricted to 3,000 per day.
The months beginning from August to October witness the Kaas Valley transforming into a blooming beauty of endemic flowers such as Anjani, Paner, Sonki, Kondal, Deepkadee and Kaasa. The sheer variety of colours, shapes and sizes is a delightful sight to behold and makes Kaas Valley an undeniable hit among scientists, naturalists and adventure lovers alike.
The administration managing the tourism maintains a surprisingly updated website where they upload the photos from the recent few days - we would suggest you to give that a read before leaving.
The temperature is also pleasant for sightseeing during these months - the temperature is in the comfortable range of 20-25 degrees, with overcast conditions - perfect weather to sit among millions of flowers and enjoy the beauty!
For more Information Website: Kaas Plateau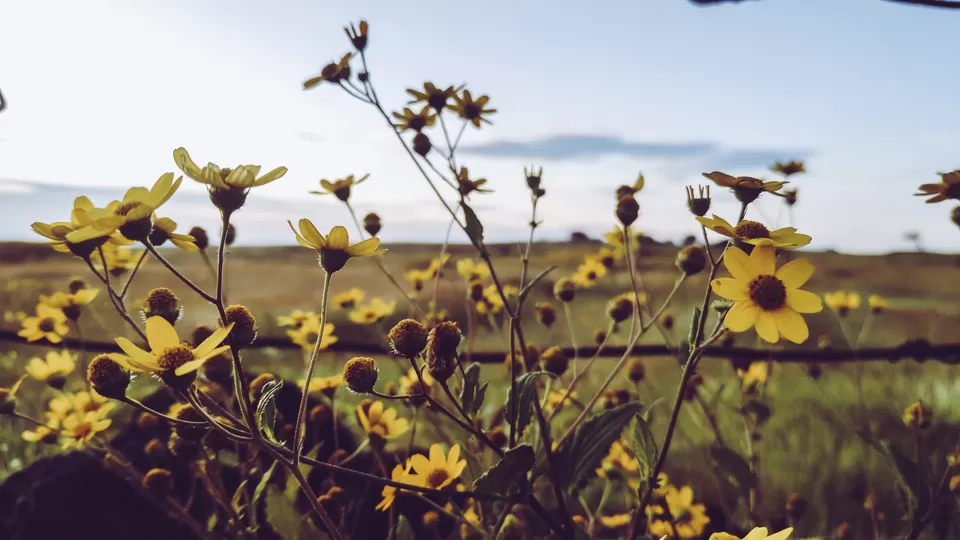 Tips for Kaas Plateau:
1) Ticket booking: You can book tickets after reaching Kaas Plateau or else you can book ticket online.The fee is Rs 100 for Saturday, Sunday and all government holidays and Rs 50 for other days.
To book ticket online Click Here
2)Reach early in the morning as there is so much to see and there is also quite a bit of walking. Plus reaching early will also ensure that you will get a good parking spot if you travel by car. Also you will get beautiful glimpse of sunrise. Entry opens at 7am in the morning.
3)Carry lots of water as you will get tired, and there are no shops within the viewing areas.
4)Good walking shoes are essential as there is quite a lot of walking to be done.
5)Washrooms are not available near the Kaas Plateau
6)Mobile network is bleak in this region
7)Although parking facility is free, it is quite far from the actual Kaas Plateau site
8)Do not litter the premises
Traveling Around Kaas Plateau:
Travelling within the area is largely by foot. However, be careful and try not to trample upon the flowers here in the Kaas Plateau.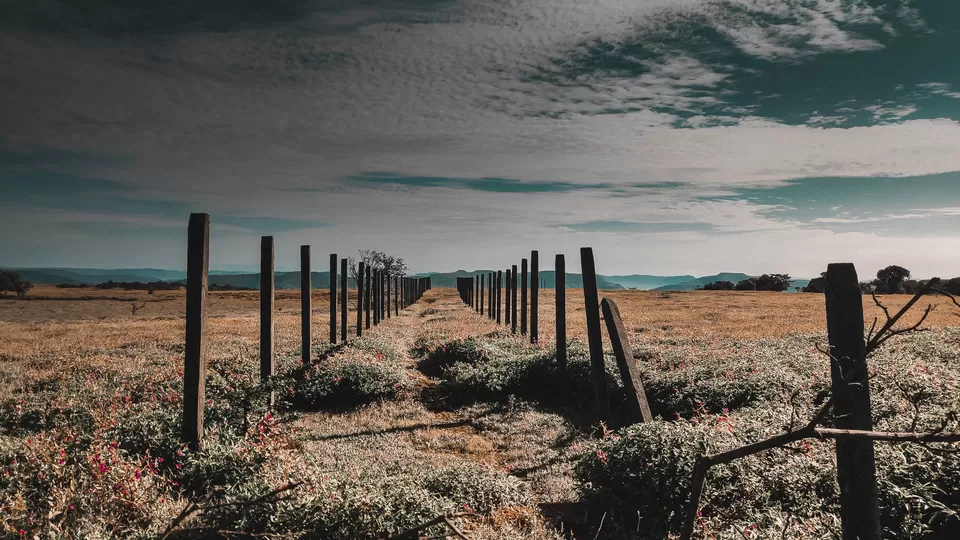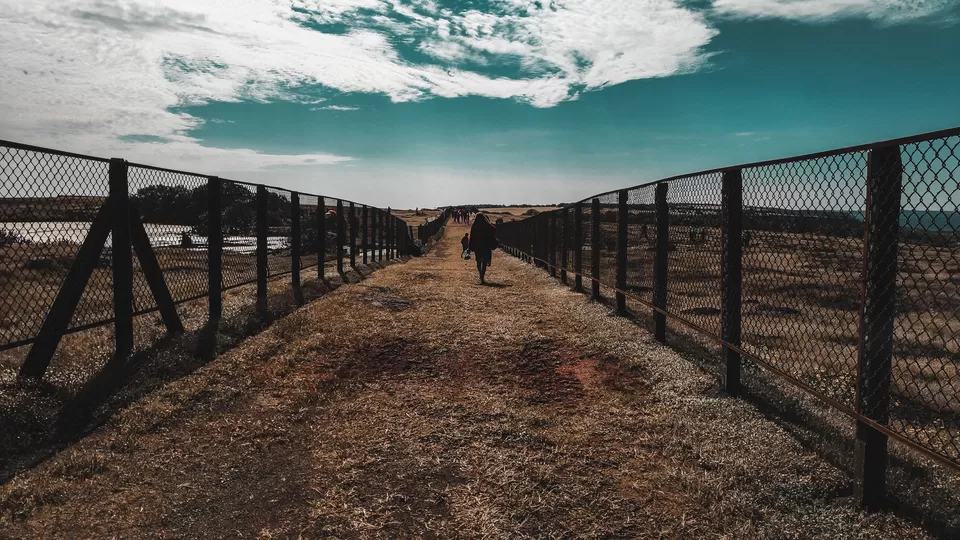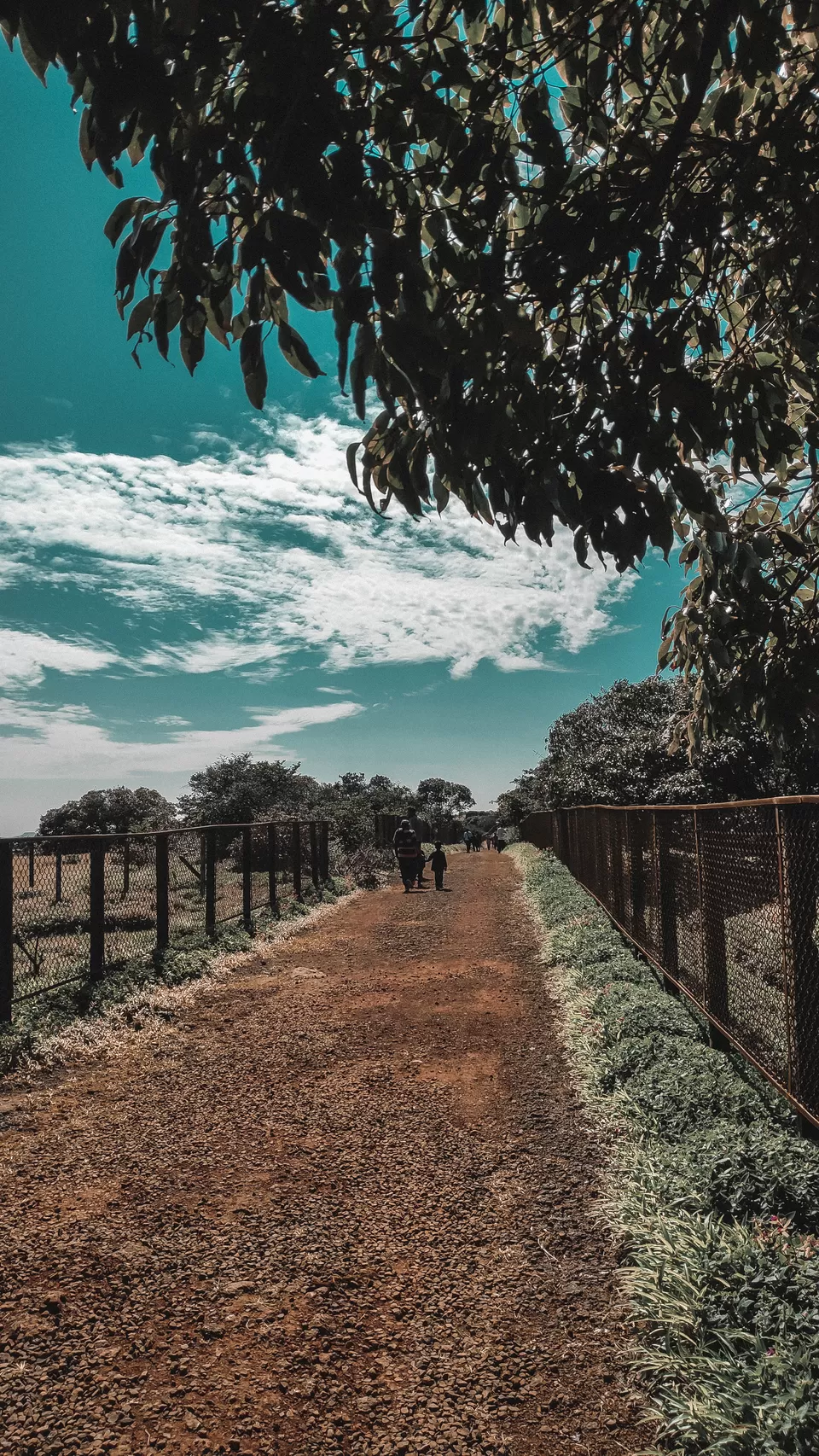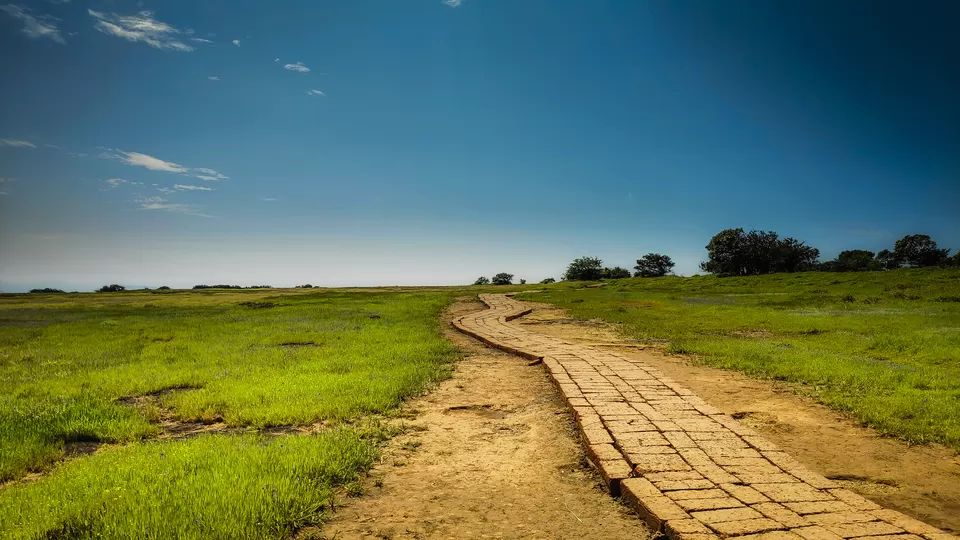 Activities At Kaas Plateau
Given the unique and beautiful terrain and landscapes, Kaas Plateau tends to be quite a favourite for photography. In addition to being an amazing photography destination, Kaas Plateau also doubles up as a quaint picnic spot where you can spend some quality time with your friends and family.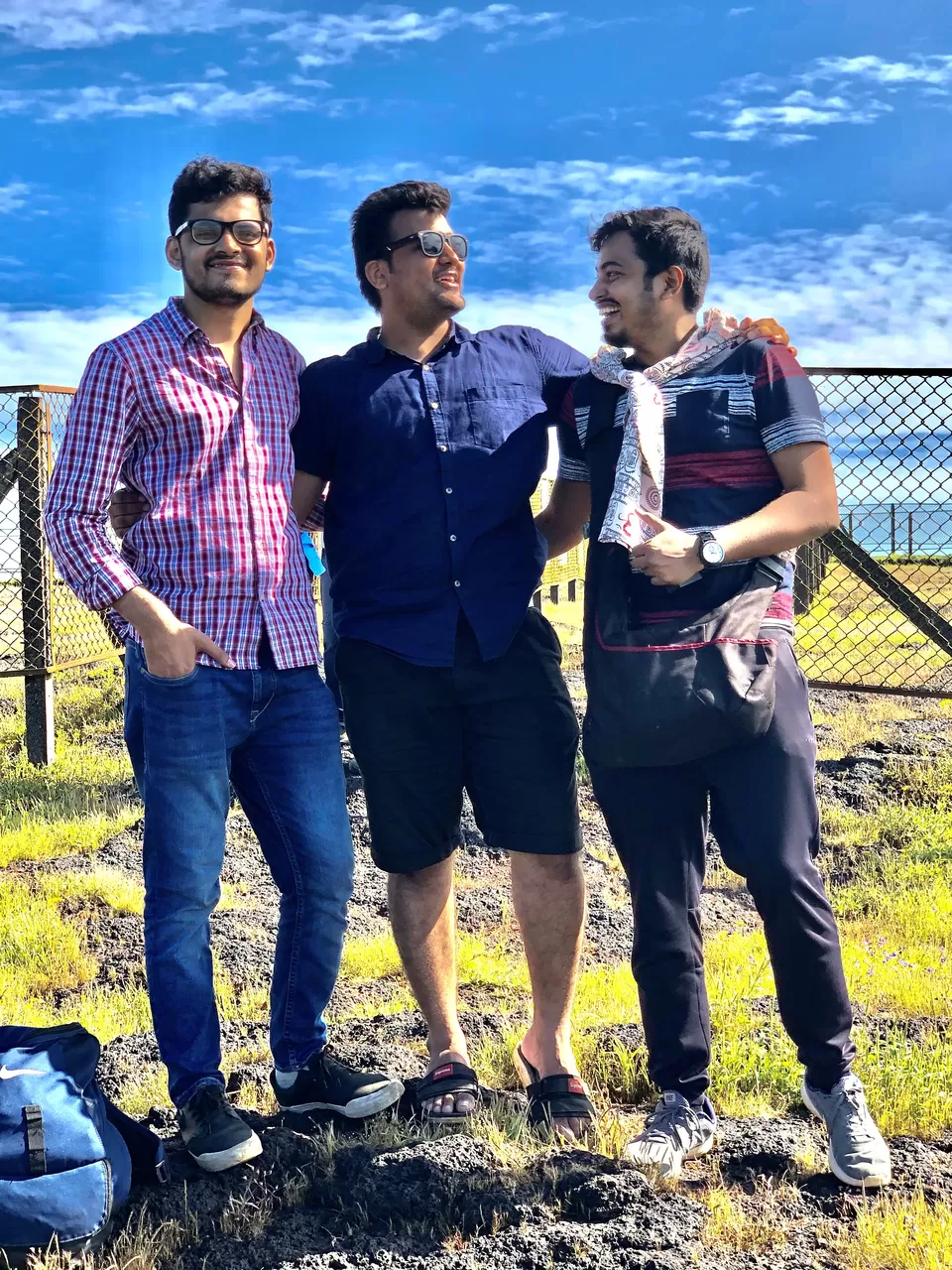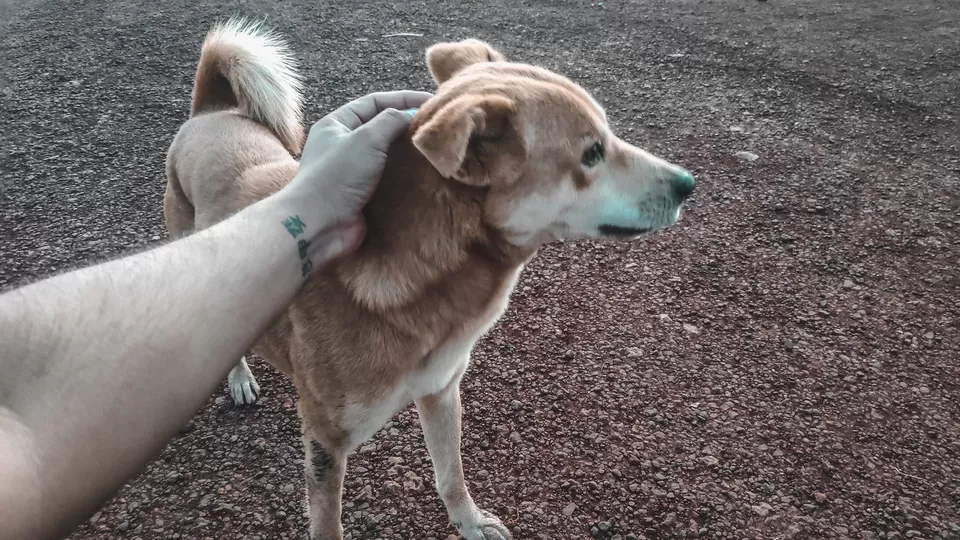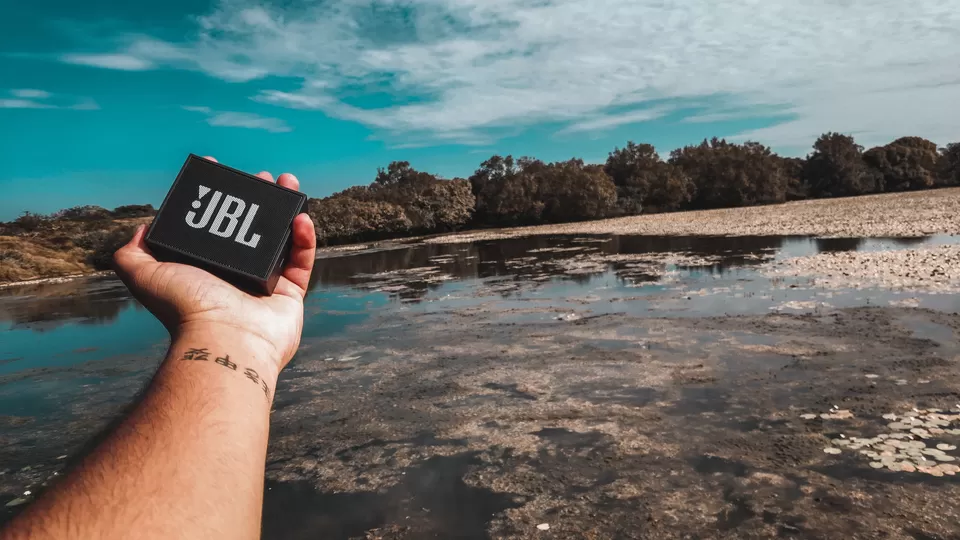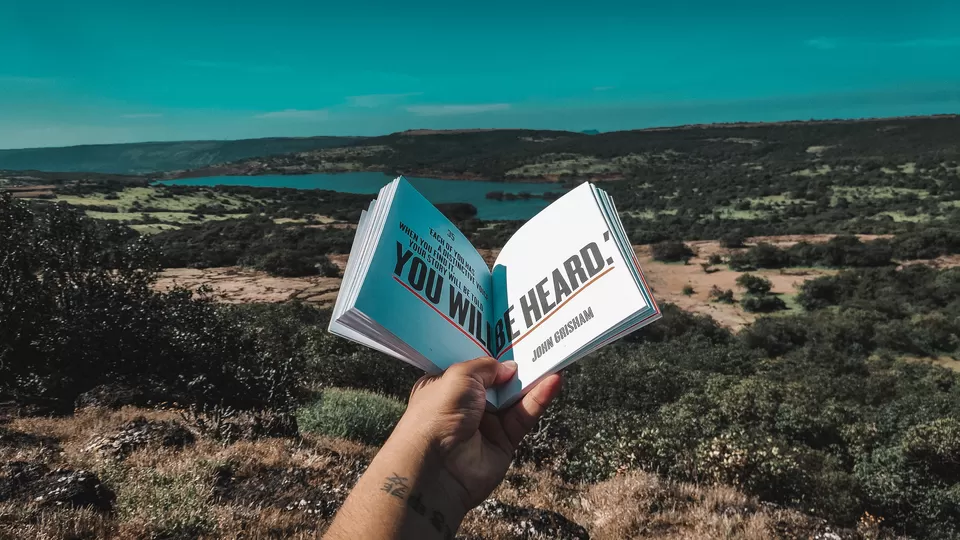 Eating at Kaas Plateau
You can take your own food and enjoy your food with the beautiful view. Try not to litter the beautiful place.Orelse you can try some local food like we did.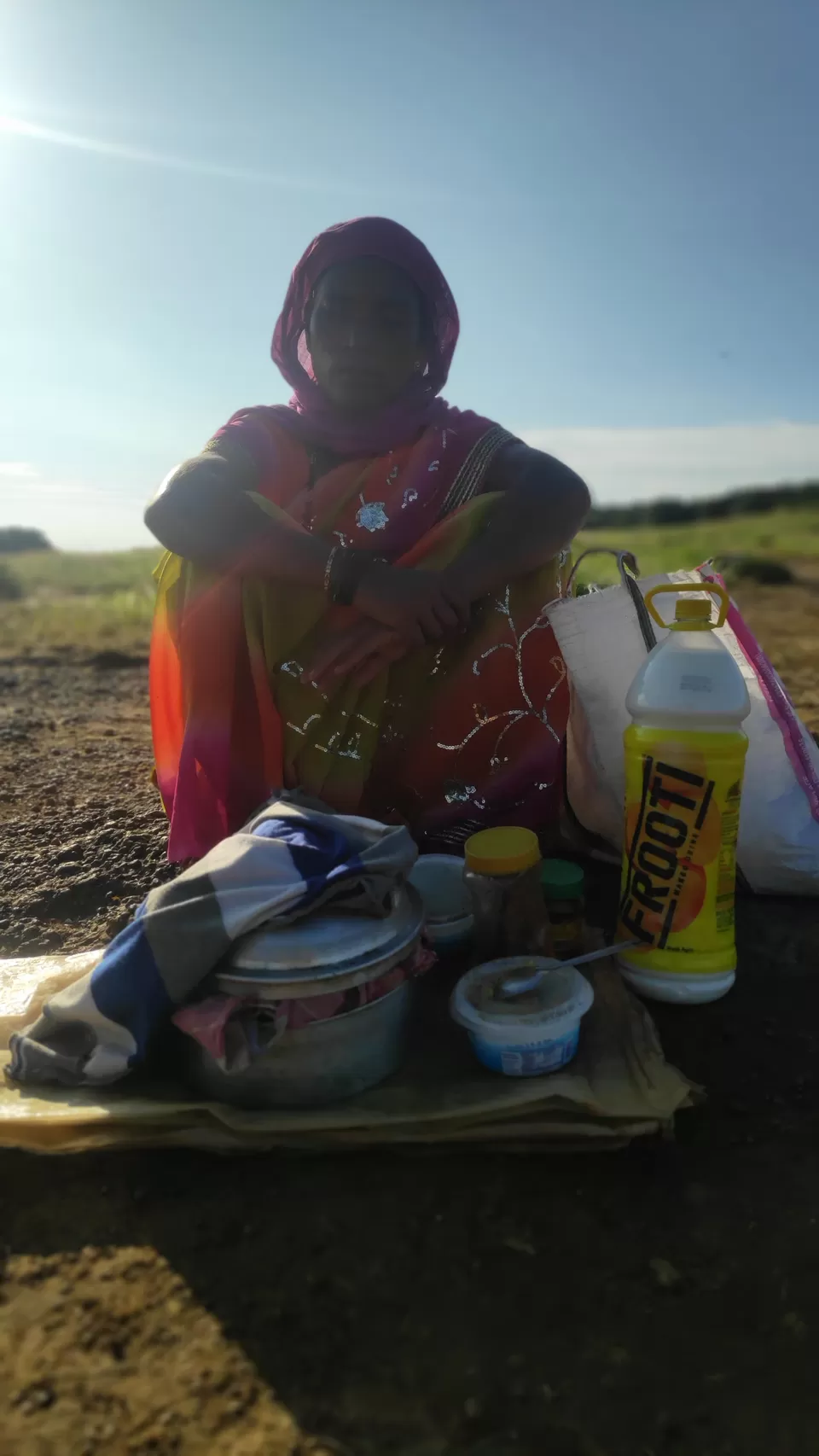 So we ate homemade Pithla Bhakri(Maharashtrian dish-spicy curry recipe made using gram flour and onions) with bhakri. You really need to taste this local food for only 40 Rs.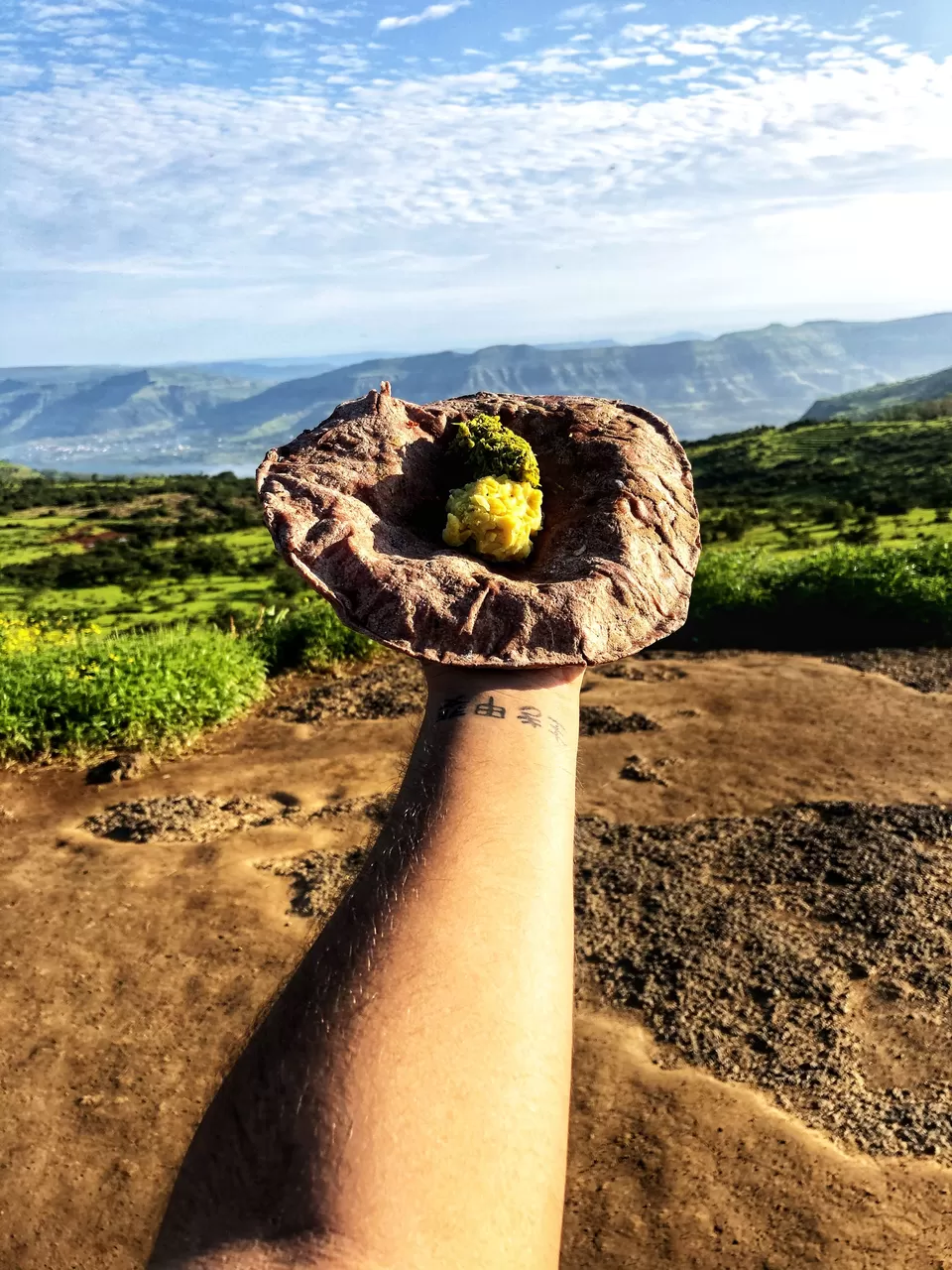 Some more beautiful Pictures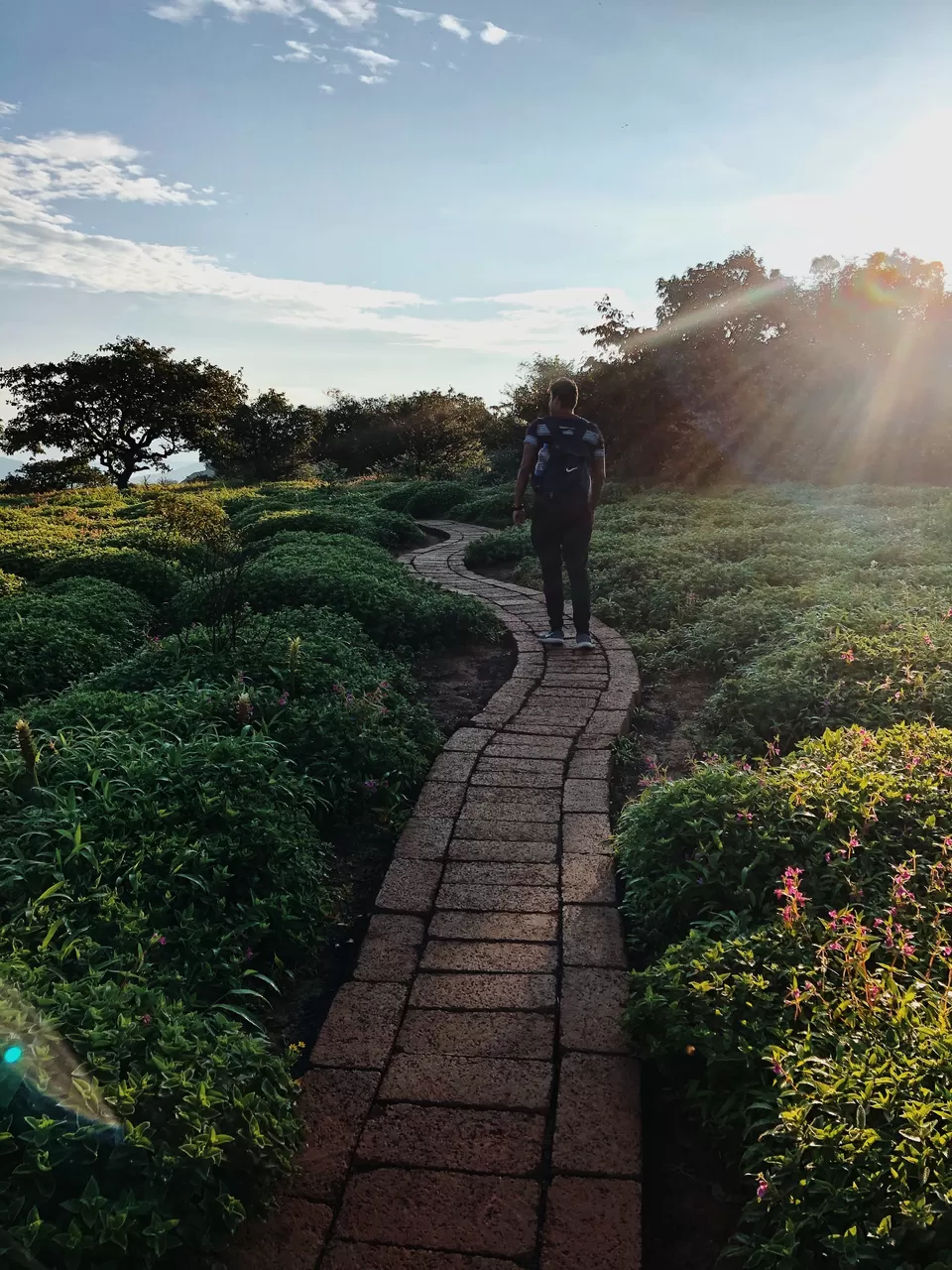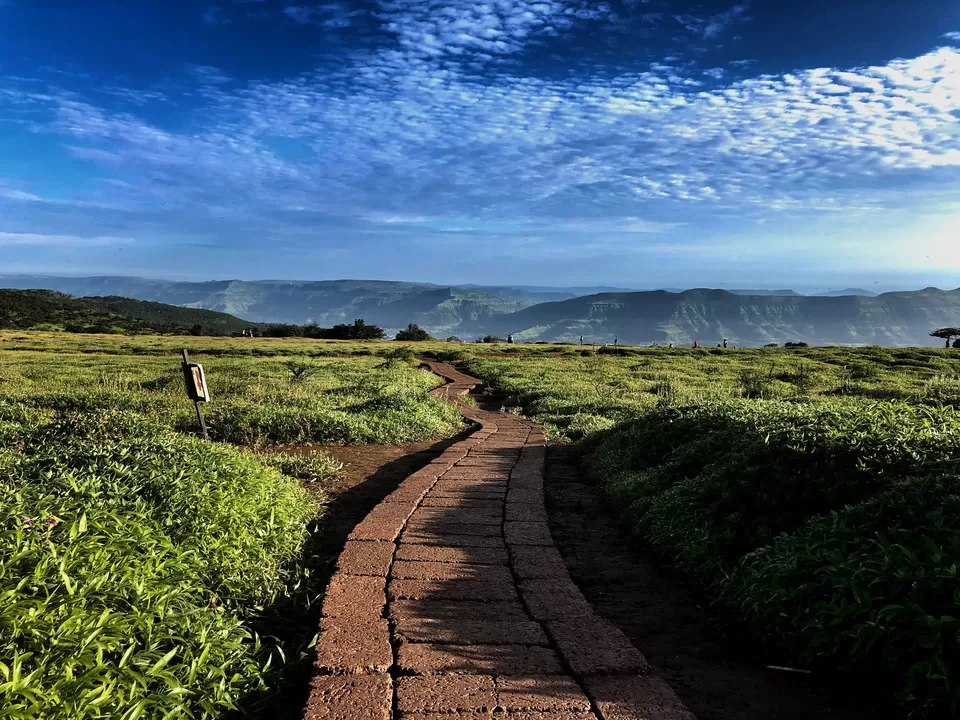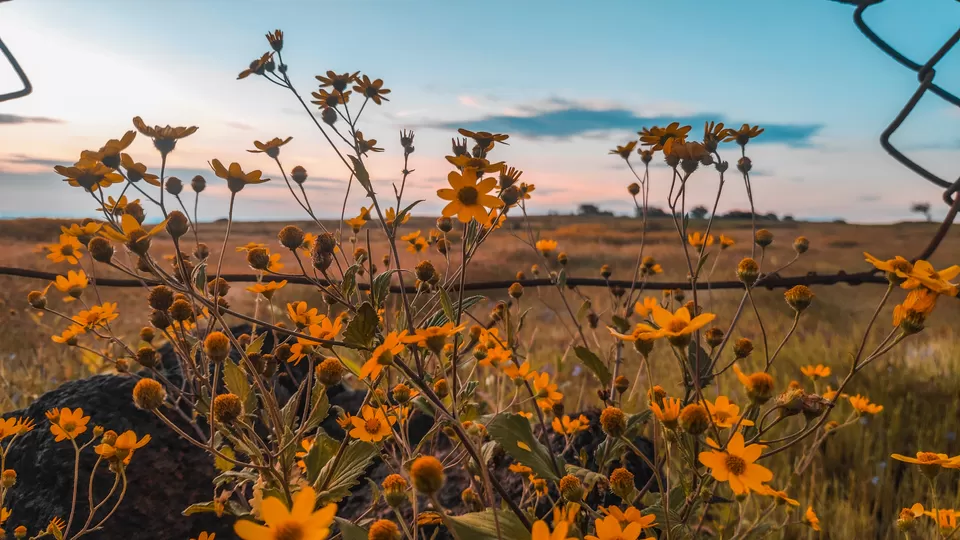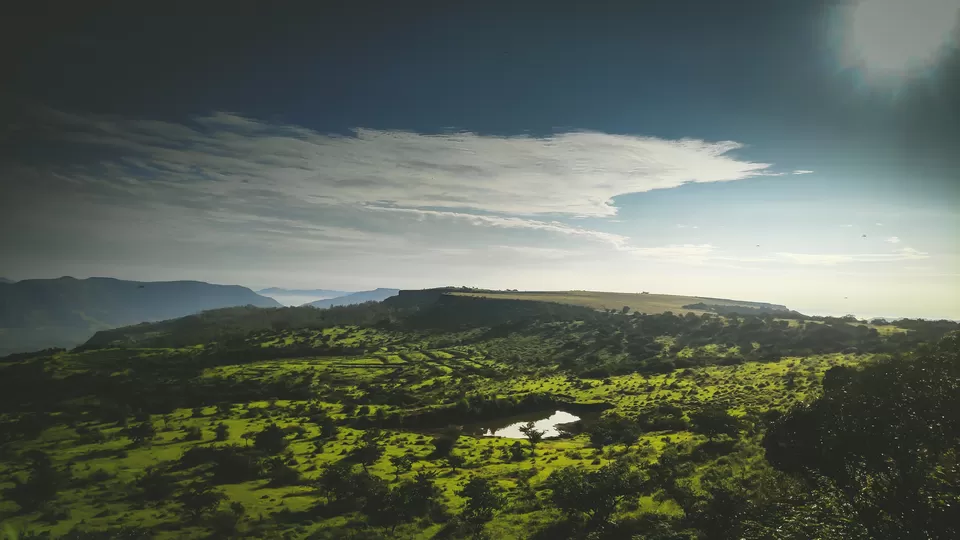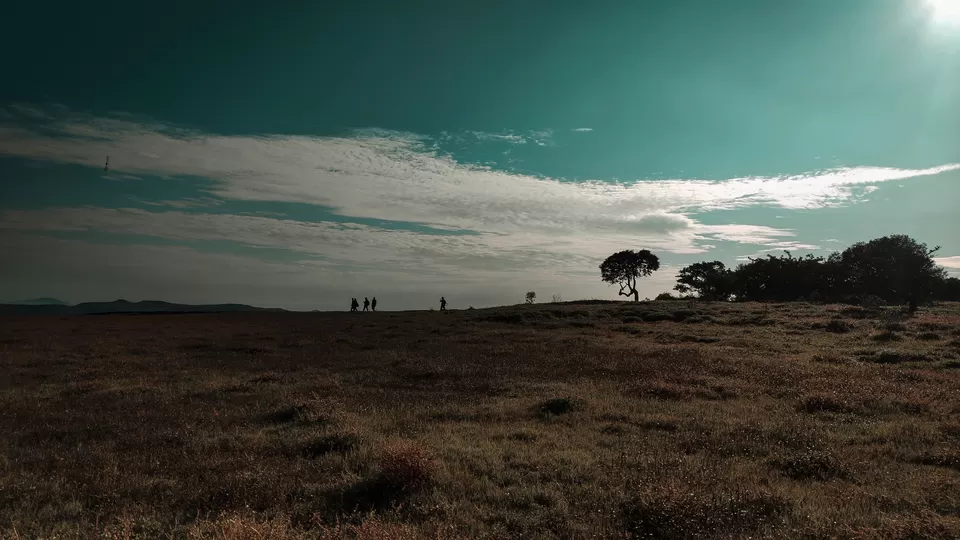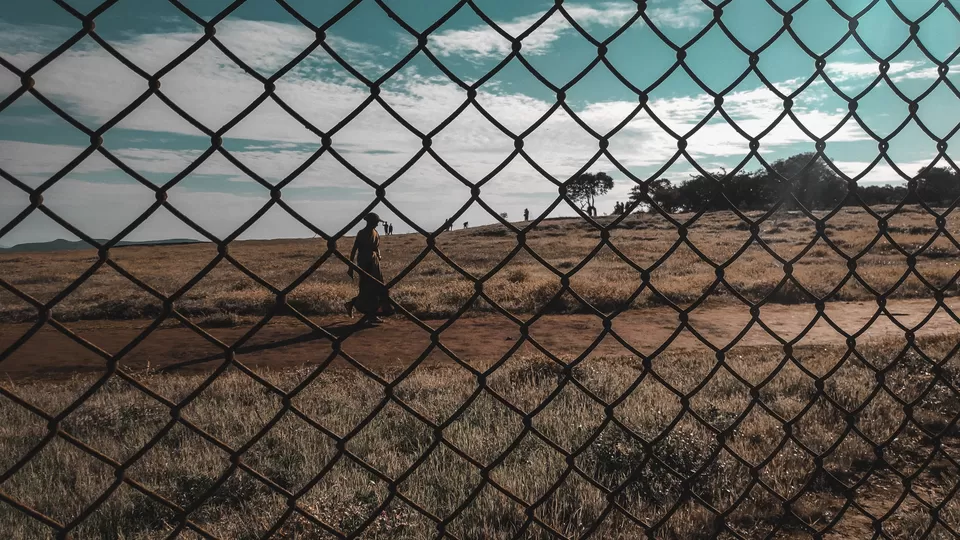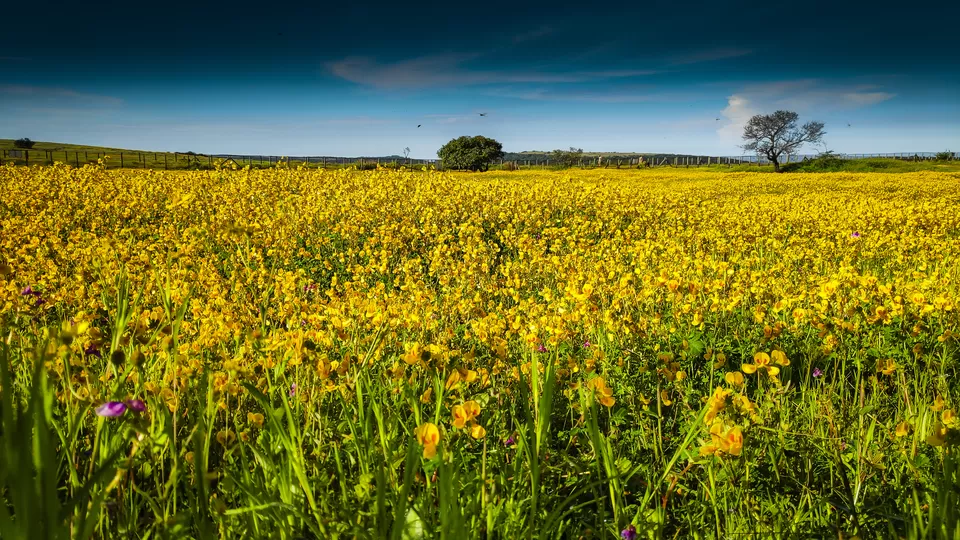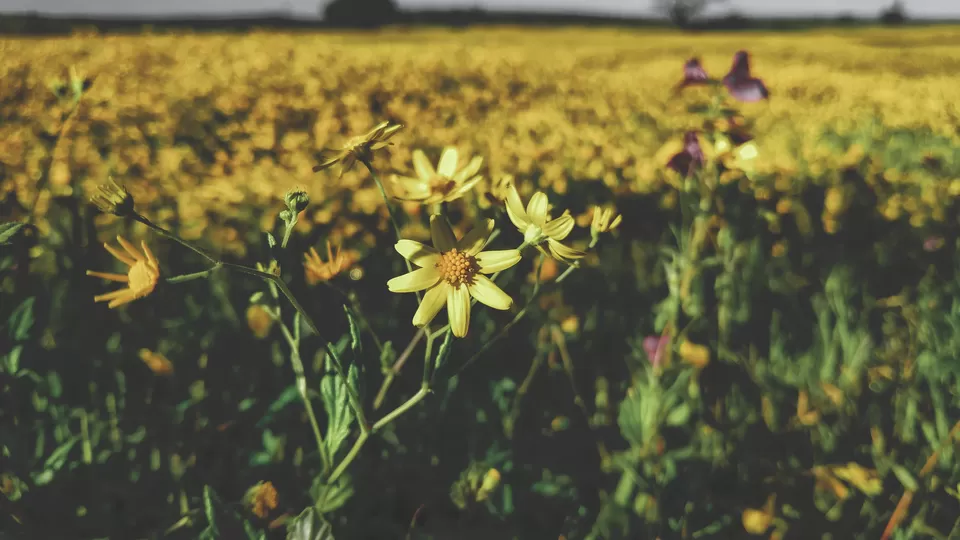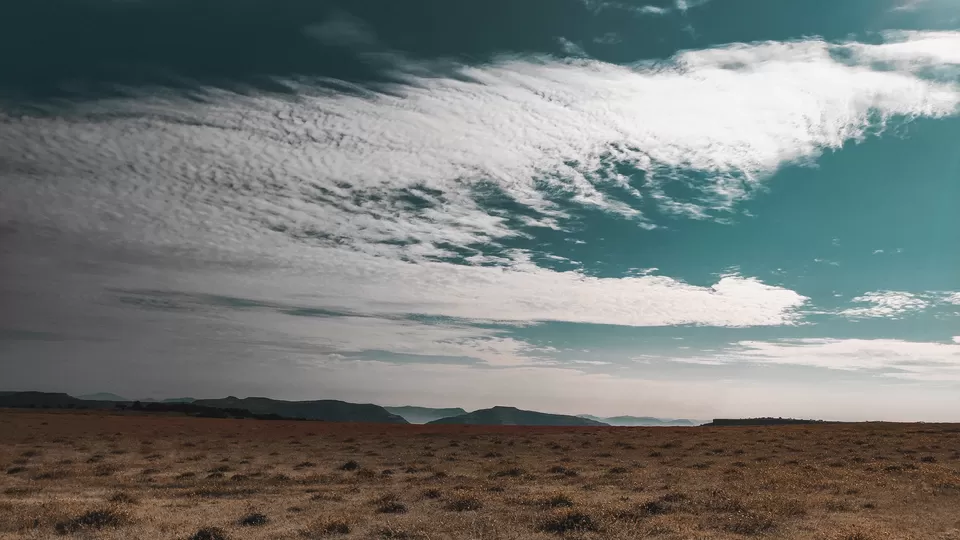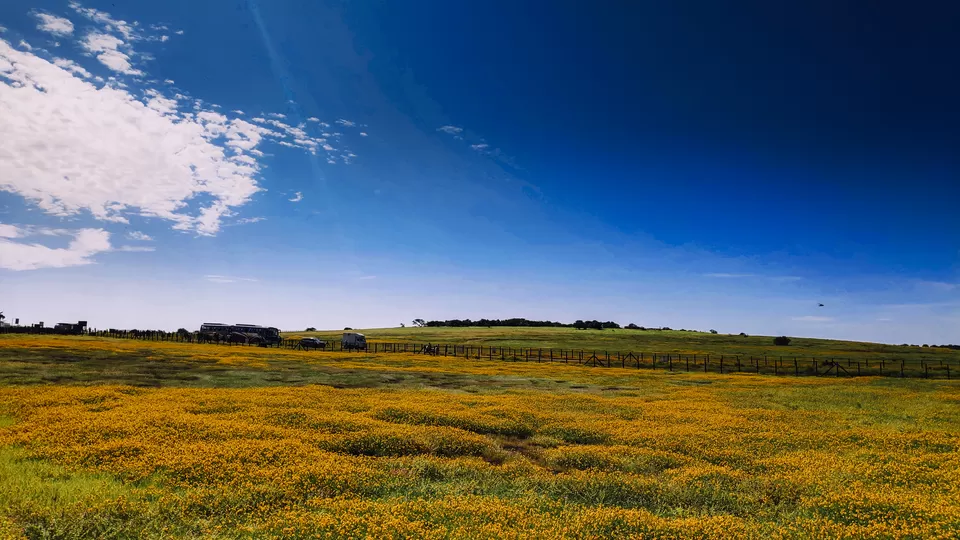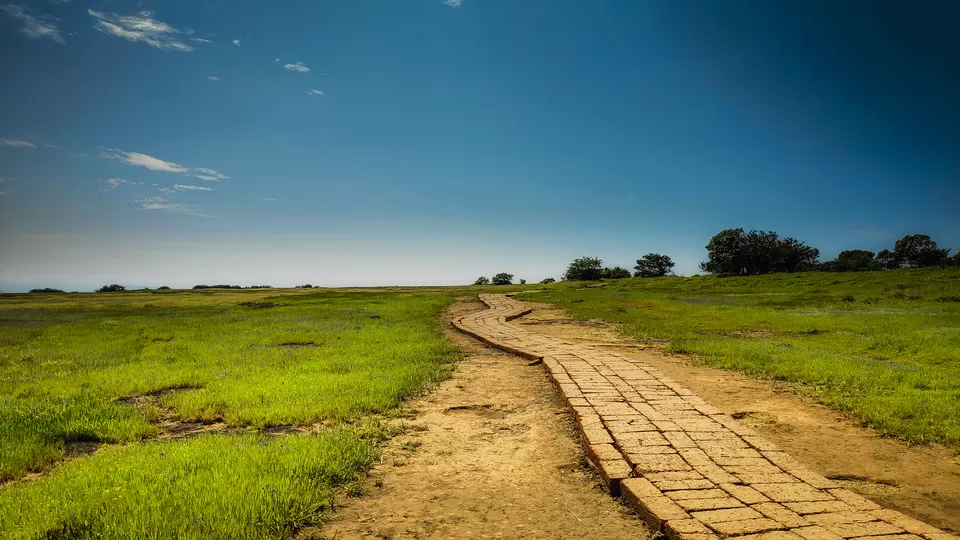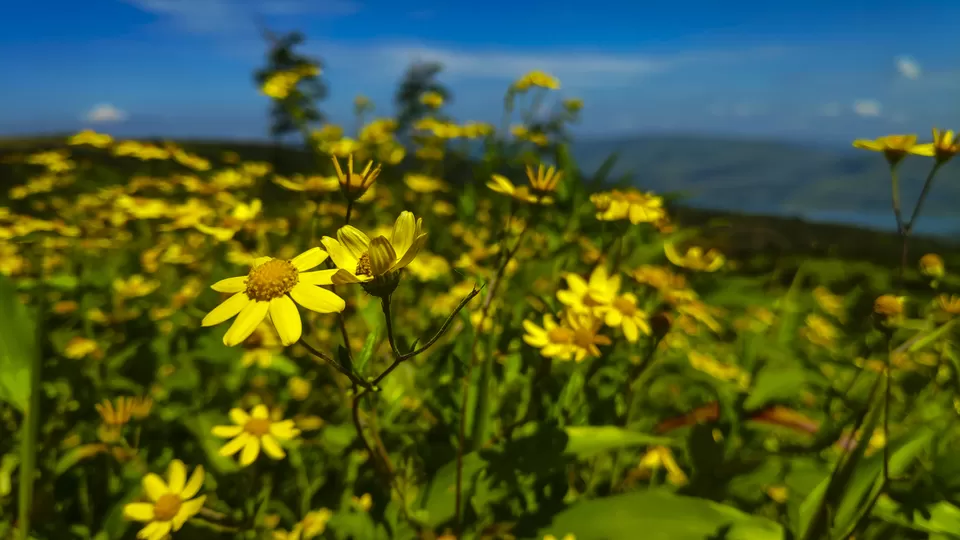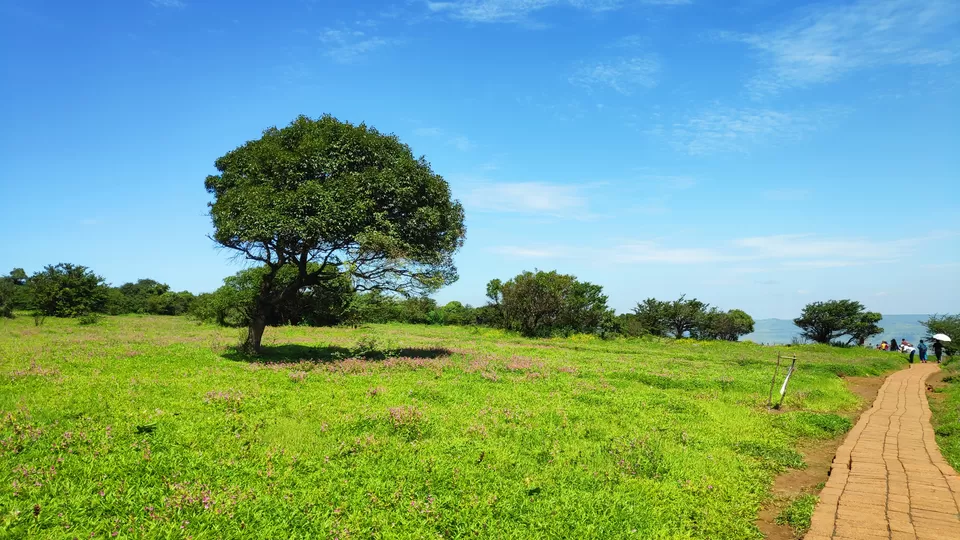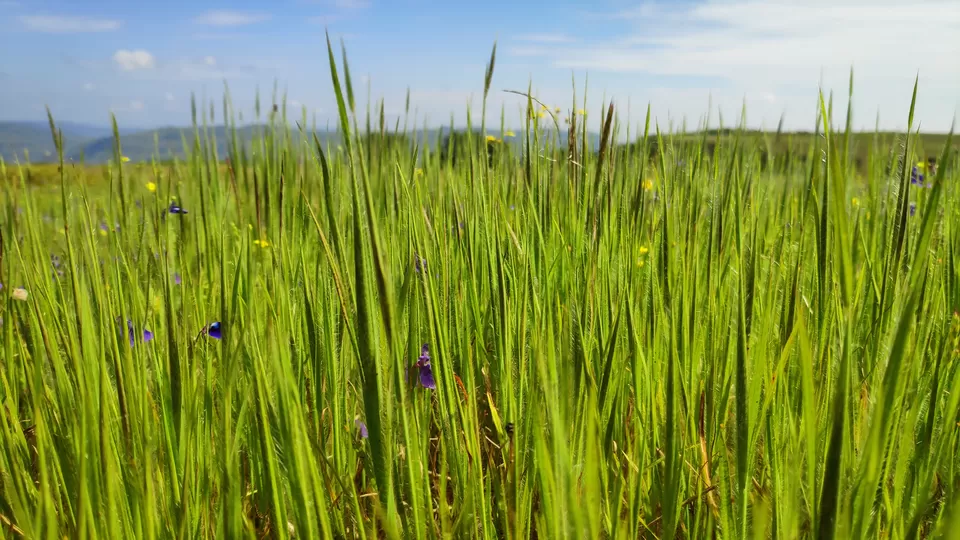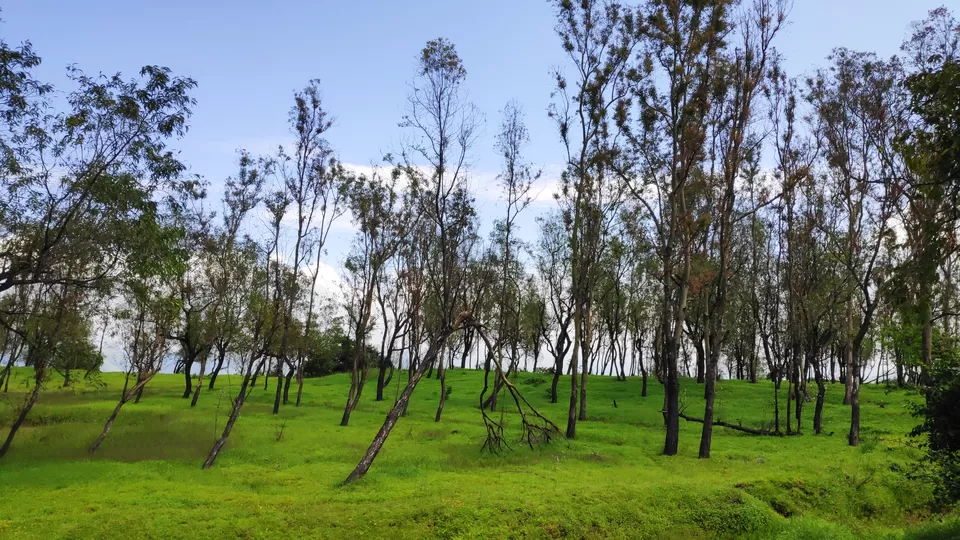 It takes almost 3-4 hours to explore this place. As soon as we were done we were lucky we got 11.30am local bus for Satara Bus Stand. If you are travelling by our own just ask the locals about the bus timing.
Things to do near Kaas Plateau
1)Kaas Lake: Just beyond the Kaas plateau is the beautiful Kaas Lake. Surrounded by mountains and hills on all sides, this lake is one of the most scenic places around.
2)Thoseghar waterfalls: Thoseghar Waterfalls, located around 20 km from Satara and 35 km from Kaas Plateau, marks the origin of the Tarali River. One of the most scenic falls in the area, the Satara Forest Department has taken painstaking efforts to make the falls accessible to tourists, making this the ideal site for an alternative Kaas plateau trek.
3)Bamnoli: Bamnoli, a sleepy village situated 15 km from the Kaas Plateau on the banks of the Shivsagar Lake is popular among trekkers as the base point to Fort Vasota. Over the past few years, the village has started offering a lot of boating services to tourists. You can choose to take a boat rice of the Shivsagar Lake, a boat trip to the beautiful Tapola (also known as Mini Kashmir) or a boat ride to the Nageshwar Shiv temple.
4)Vajrai Waterfall: If you are visiting the Kaas Plateau and the lake, an extended trip to the Vajrai Waterfall is definitely worth the effort. From the Kaas village, there is a mud-road that goes to the falls. You can park your vehicles at the Kaas village and then follow the trail which will take you to the end of the road which overlooks the valley where the mighty three-stepped Vajrai Waterfall is visible from a distance. The panoramic view of the valley, the waterfall and the low floating clouds are just magical.
Source: Google(Things to do near Kaas Plateau)