Raola Khera - An ethnic village
A unique property basking in a village of Hadoti region named Chotra Ka Khera. It is one of the biggest RAJPUTS (warriors) village of this region. This place offers you Earth experience in its rural ambiance. Mahatma Gandhi once said that if you want to discover real India then you will find in its villages as 80% of population still lives in villages.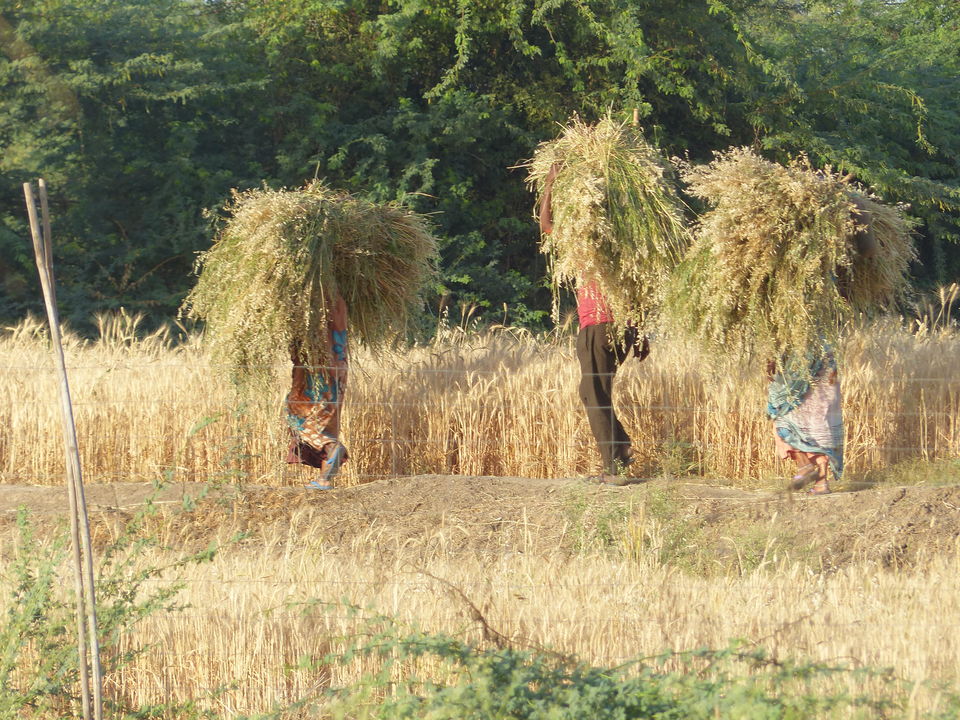 Raola Khera is an initiative took by a Rajput Landlord family of village to help tourist to get in touch with nature and local culture tradition. It is a cluster of mud houses with decorative Mandana (floral patterns) and thatched roofs with required amenities like electricity runs on solar energy, room en suite bathroom, hygienic and traditional food cook on wood fire, serves in traditional style "Thali". You can enjoy your morning with tweeting of birds, peacock dancing and rich avian culture with migratory birds during season.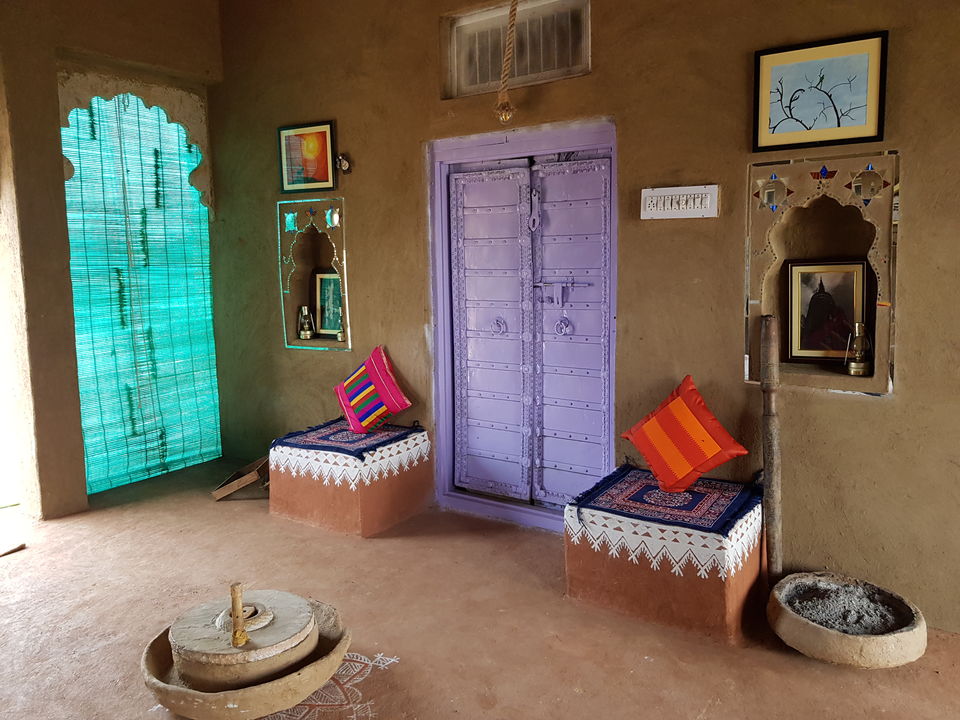 Earth Experience:
This property is 100% based out of natural resources locally. Cluster of mud houses are made of mud walls, mud floor with Leepai (cow dung mix with soil water applied on wall and floor). In recent researches have proved that cow dung acts as anti-bacterial, anti-fungal and natural mosquito repellent. Cow dung paste coated wall and floor remain cool in summer and warm in winter so acts as natural temperature regulator. Accommodation is en-suite room which are cozy and comfortable, doors open into their own little Patio. The thatched roofs draw inspiration from local village houses. Its atmosphere to dine out in an open Patio and feast on mouth watering cusine that offers local flavours.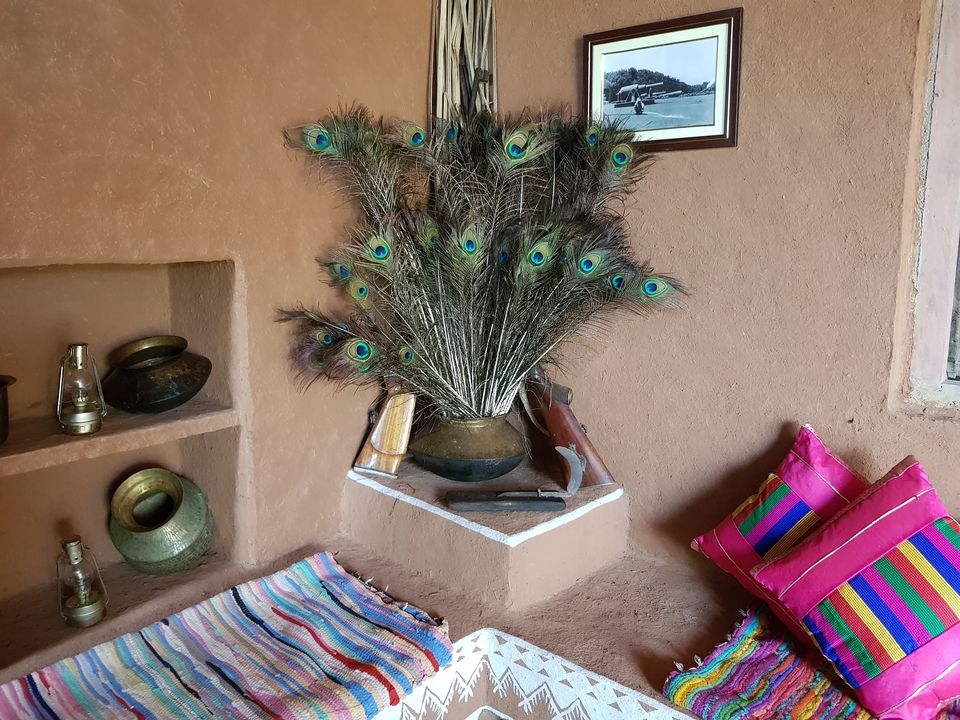 We say "NO" to Air conditioning : It is a fact that without breath we can't sustain 3 minutes. According to WHO in 2017, seven million deaths due to Air pollution. One of the main problem in air is Low Oxygen. This is the biggest problem in cities. Every person need 550 litres oxygen daily and that much Oxygen we get from 11,000 litres of air. Air should have minimum 19.5% of Oxygen if the level is low then we can't feel energetic, we feel tired exhausted and suffocated. If Oxygen goes down by 10% our brain stop working. Air conditioners results very Low OXYGEN in room and didn't get fresh air. So let the Nature bless us with fresh Air, let the windows opens and feel blessed.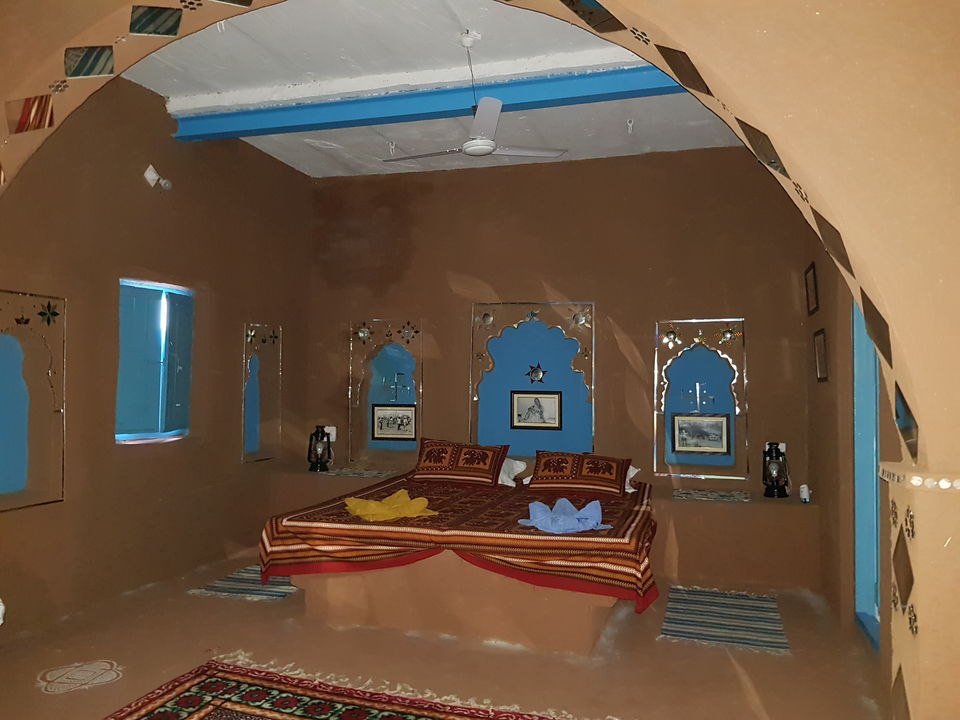 EXCURSIONS:
1. Bundi (51 ksm)
2. Kota (51 kms)
3. Ranthambhore (90 kms)
4. Indergarh (45 kms)
5. Keshav Rai Patan (33 kms)
Sightseeing:
1. One day programme :
Morning : Wake up and visit cattle's to milk cows, feed them. Later breakfast proceed to Public school at morning assembly time, tourist will get a chance to interact with students, a chance to teach them. Then proceed to Village walk to meet localities, enjoy Masala Chai with a local family and visit their house. Visit village Public hospital to see medical status. Take photos and feel real India in its on way.
OR
Evening: Proceed for village walk meet localities, enjoy Masala Chai with a local family. Proceed to visit second village, houses decorated with mirror mosaic work. Then go for Sunset on the bank of river and then back to hotel.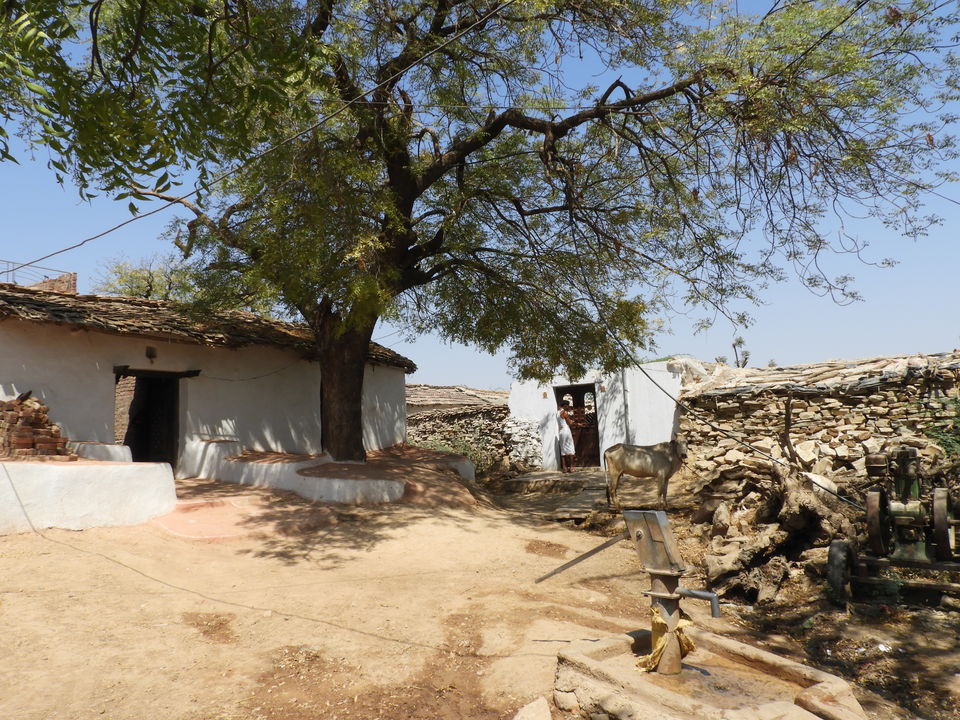 2. Two day programme:
First day evening: Proceed to Village walk and meet localities, attend evening prayer ceremony At Raola khera Temple, back to Farm and milk cow, feed cattle's.
Second day programme:After breakfast proceed to visit Public school at morning assembly time, tourist will get a chance to interact with students, a chance to teach them. Then proceed to Gendoli village(10 kms) to visit Old temples and Step-wells(Baoris) of dating 9-12 centuries, Ruins of old Palaces and walk in village then back to Hotel. Have Lunch and relax.At Evening proceed to nearby Agriculture farm to meet local farmers, learns farming get information about Agriculture in India.Sunset at fields and back to hotel.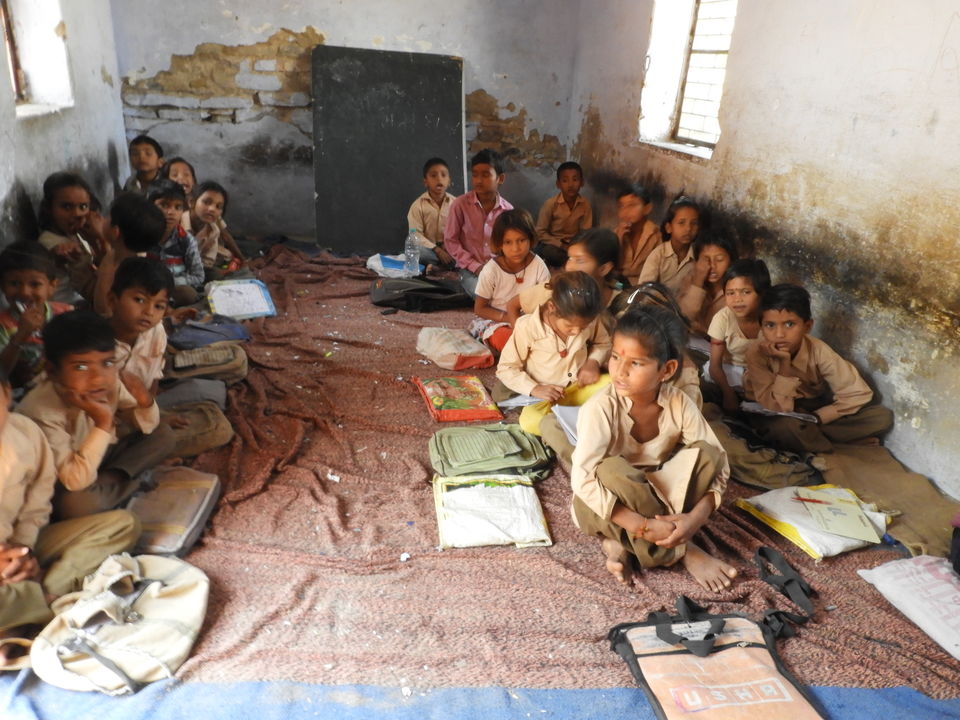 Nature Lovers welcome to explore:
• Peace and serenity
• Ambiance for Painters(village, landscape etc)
• Yoga
• Ambiance for Musicians (fusion with local artists)
• Gardening
• Ambiance for Readers and Writers
• Photography
• Bird watching
Activities :
Choose your stuff from kitchen garden and go for cooking, kitchen staff will help you. Chance to learn local dishes and in return teach your best cusine.
We will organise your half day to spend in a house of local family to participate in their daily life(milking and feeding goats or cows, cooking, cleaning etc..)
Participate in activities to make village PLASTIC FREE, CHEMICAL FREE AGRICULTURE, Aware villagers for hygiene, aid Old ladies, help widows to earn their livelihood etc..
Learn to do Leepai( applying cow dung paste) for walls and floor, make Mandana (floral design for decoration), learn Mosaic mirror work for decoration.
For more détails, please contact me... Véronique Narayana Swamy or contact us https://indexperience.fr/