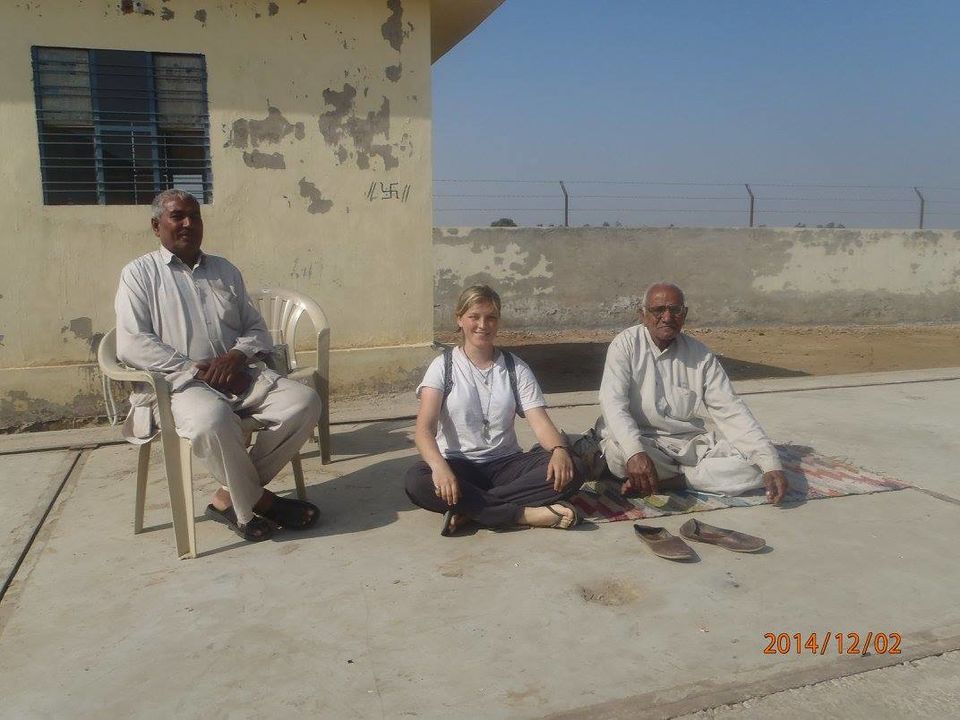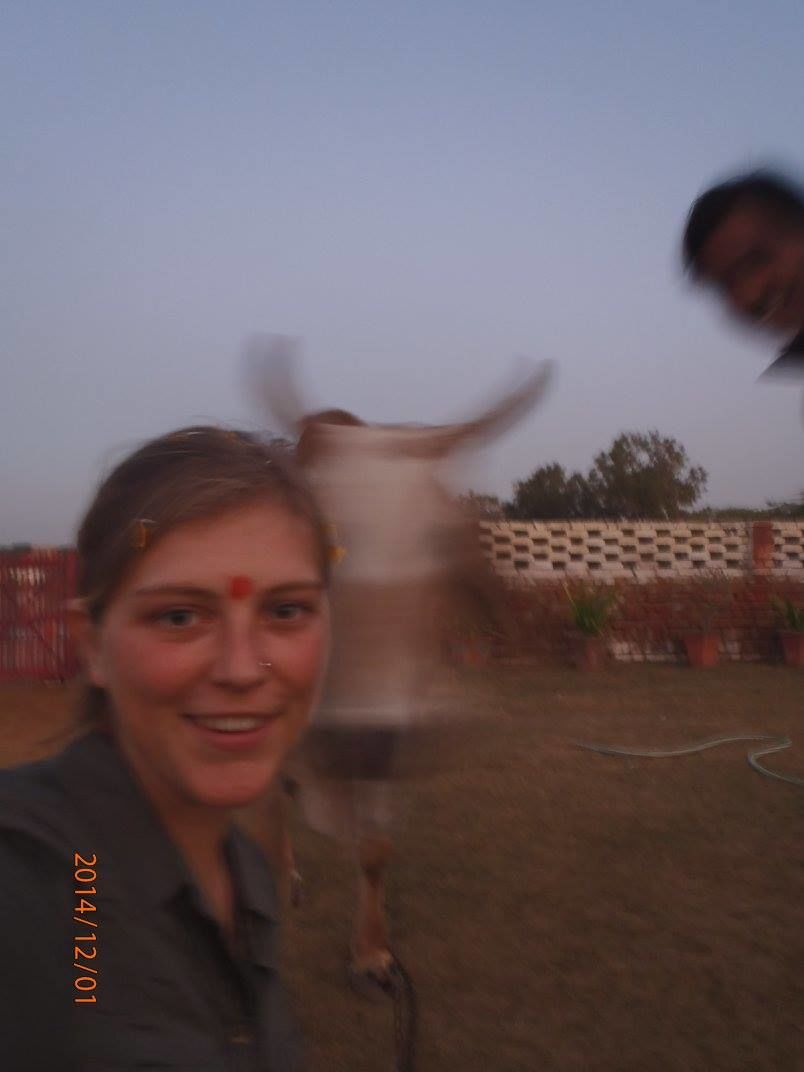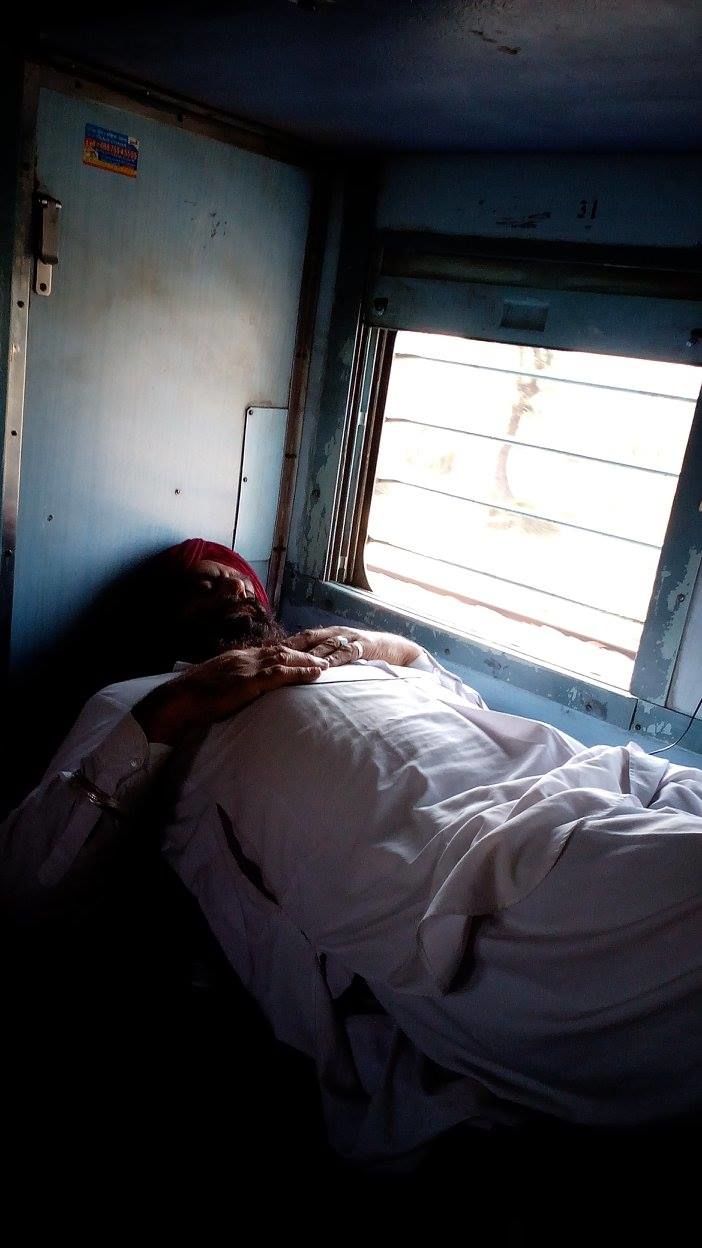 Hello dear reader and fellow adventurer! Prepare yourself for the ultimate tale of trust, traveling and epic time management.
Let's set the tone here and say this story begins with logging on to Couch Surfing from the comfort of my Aussie living room. Needless to say after posting an add "Solo, female traveler in India"... I had just a few replies. Some more helpful than others, but one in particular stood out from the rest.
There is a moment while travel planning when you see a picture of a place, and you immediately decide you will do whatever it takes to get to that place.
This was the case when chatting to Kunwar from Banni Khera Farm. Who could honestly say they knew the agricultural town of Rohtak? Not many Indians, I can tell you. The skype went something like so:
"Hello Julia! How are you!"
"Hi Kunwar, I'm good thanks, are you at your farm now?"
"Oh let me show you...."
*Proceeds to walk forward while a giant palace rises from behind him*
"And here is the lake, and here is my cow,and that is the village, etc, etc"
As the days of my holiday ticked by faster than I would have liked, the challenge was trying to cram Rohtak into a 48 hour visit. The look on the train ticket seller's face suggested I could have organised my first train ride in India to a bit more well-known location. Optimism and motivation waned while being directed from one train station to another across town, being told to wait 2 hours, wait 30 minutes and eventually being told "Okay you can buy a general ticket".
My journey 70km out of Delhi had cost me a cool $1.50 and any sense of personal space I had managed to hold on to thus far.
Thankfully Kunwar was there to pick me up at the station and we headed to the farm. Kunwar's mum was there to bless me on arrival. She blessed me three times a day (maybe I needed it...) and made delicious vegetarian food for us using ingredients grown on the surrounding farm land.
Kunwar shared with me his story and what he and his father are trying to achieve with the farm-stay. The reason we clicked (literally) was because he saw on my profile I'd studied Environmental Management and was really into ecotourism. This farm stay is the first of its kind in a province which is 99% agriculture. While he's only been in business for 18 months, what Kunwar has done is quite extraordinary.
I could have stayed up for hours chatting with Kunwar and his dad, Thakur J.P.Singh. His perspective on health, business, history and life put me into wisdom overload. Listening to his hopes and dreams for the farm-stay also left me in awe of this family's love for their area.

In the morning we went out for a bike ride around the fields and walked through the village. I saw where their Sufi used to live, visited the local temple and just generally let the pace of life slow down a few notches and enjoyed village life.
One day I'll return and stay a bit longer. Frustratingly, all I can do for now is write this blog post.
For anyone interested in working on a project with big ideas. For anyone with any skills in business, marketing, hospitality or the environment. Or for anyone who is looking to mimic this adventure and gain a whole heap of wisdom, go check out Banni Khera Farm.
It's ace.
A quick (hot) 2 hours journey, 70km out of New Delhi. Not much to see in Rohtak... but the farm and village is a 5 minute drive away