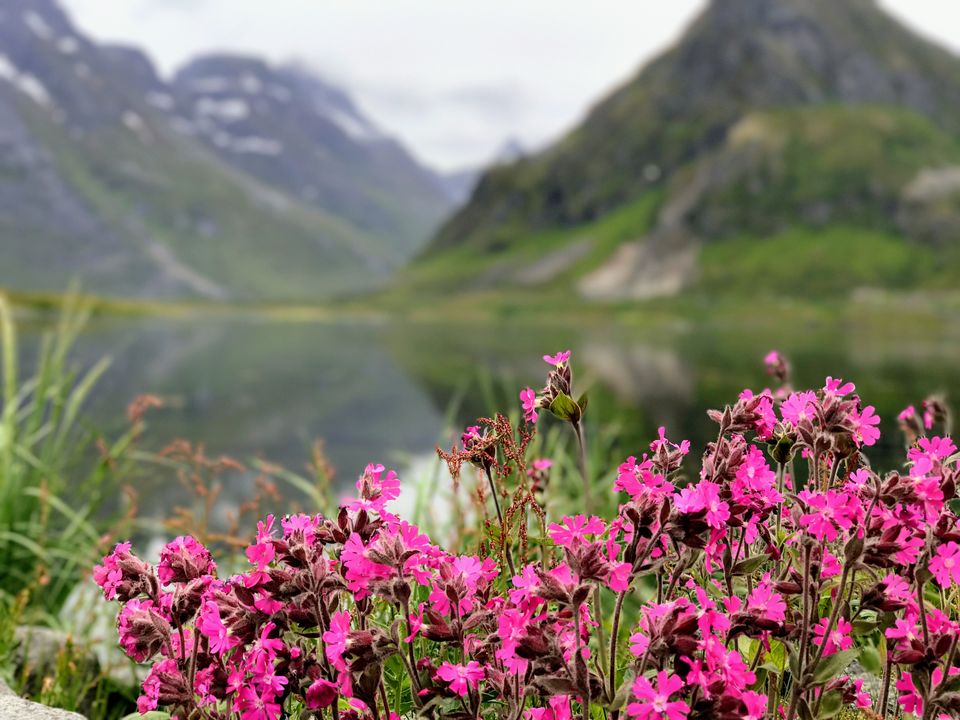 Keep close to nature's heart...and break clear away, once in a while, and climb a mountain or spend a week in woods or go to beach. Wash your spirit clean. OR you can go to Lofoten Islands and do everything at one place.
If that doesn't excite you then probably next pic can.
If last pic also doesn't excite you, i can bet next pic will make you pack your begs for sure.
If you are seeking unforgettable nature experiences, Lofoten will definitely not disappoint you. Due to the area's diverse landscape, you can go hiking, skiing, fishing, ocean rafting or scuba diving. If you visit it in summer, you have day light 24*7 and witness midnight Sun. If you visit in Winters, you can witness Aurora Borealis (Northern Lights).
Weather is highly unpredictable in Lofoten islands. It can turn from Sunny to rainy in just 10 minutes. Regardless of what weather forecast is saying, bring some rain gear & warm clothes and enjoy this amazing place.