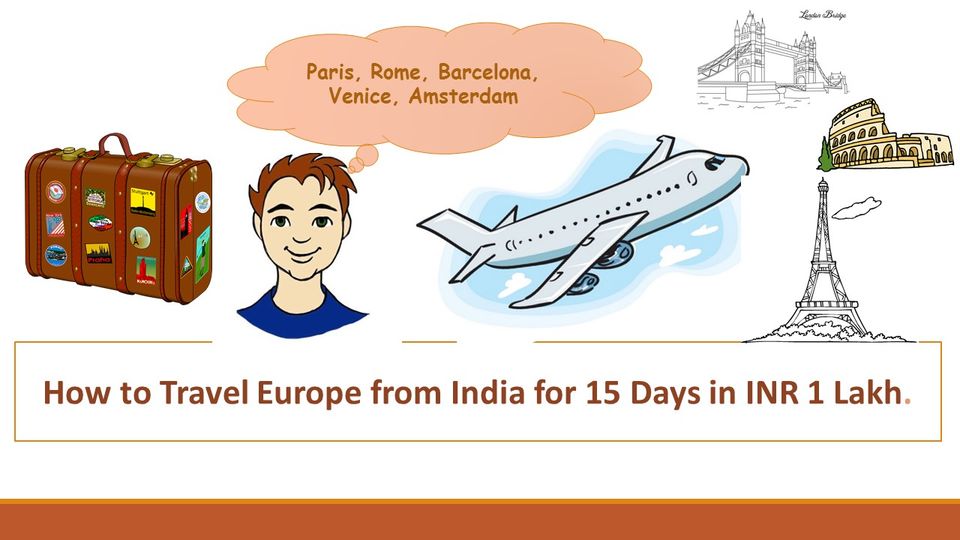 In continuation to previous article related to flight booking, we will continue to see how we can save money and make a perfect itinerary by finding right mode of transportation for intercity travels.
Europe is never out of wonderful destination and therefore you will always have to short list destinations and make your itinerary limited to chosen cities. When you are traveling on budget deciding your itinerary will help you a lot in restricting your budget. It should be planned in such a way that your time and cost of traveling should be minimized and most of the day time should be available for exploring destinations.
Air Travel
Again you can check skyscanner and find the destination for where you are getting cheapest flight from paris. With in europe, flight rates are as low as 1000 INR for one way flight to some destinations.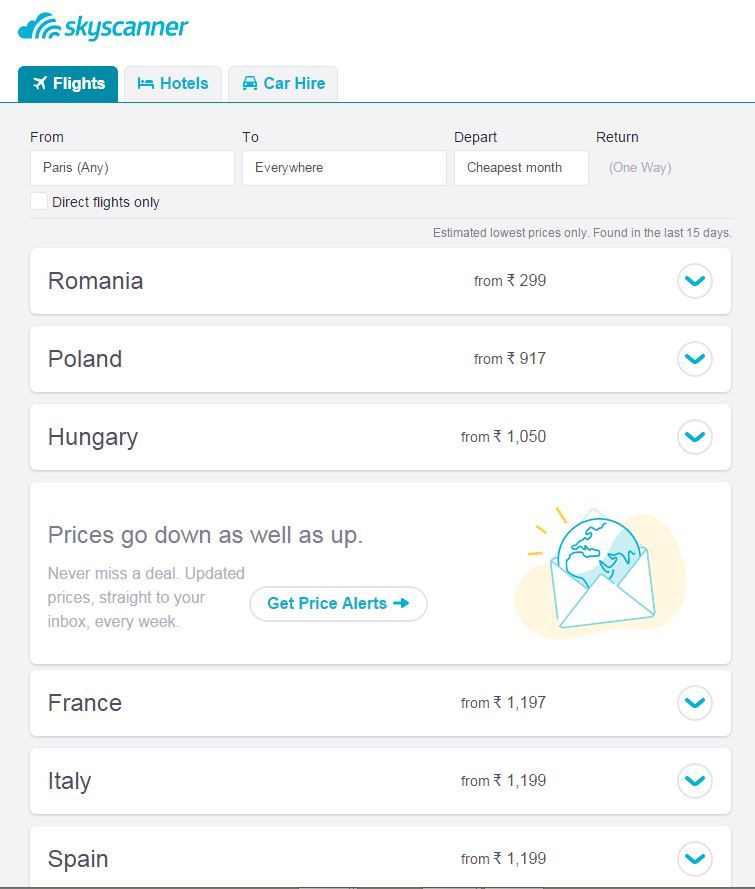 Remember, it is not as convenient as it is shown above, you need to read terms and conditions very carefully while booking flight tickets in Europe; baggage allowances, seat selection, flight timings, print outs etc. A small neglect can cause you huge monetary loss. In general timings for cheaper flights are odd but I find it convenient as it saves your day for touristing, however reaching hotels at odd timing may be tricky at some places. To avoid any mishappening check for convenience and charges for local transport from you arrival and departure airports before booking any seats.
Rail
My favourite mode of transportation is trains. Europe is very well connected by rail network. Trains in europe are fast comfortable and economical (if booked in advance). If you travel overnight, you can avoid wasting you precious day time, which you can use for touristing and also you will save money from spending on hotels. You need a thorough planning and fix itinerary when traveling through trains, as advance booking will be required and rescheduling generally is not allowed.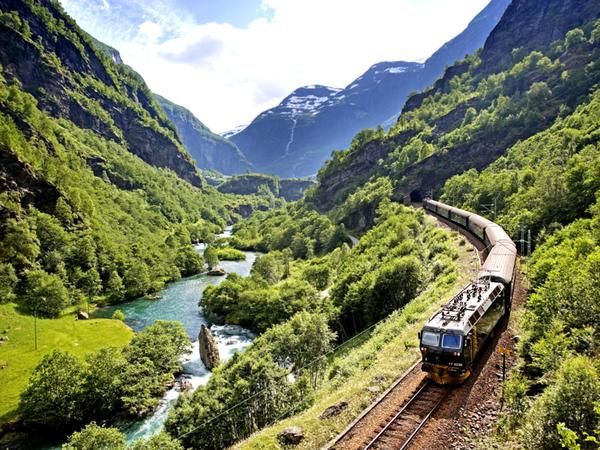 You need to decide your itinerary based on best available train routes. Let us assume our starting point in europe is Paris (Generally most frequent and economical flight to europe from India lands in Paris), where you will be arriving and returning. We can choose separate places for arrival and separate for boarding return flights but it will increase your cost as return flights are way cheaper than one way flights. First we will have to find a direction and include all the famous enroute destination. We can select north for countries like Netherland, Denmark, Germany & UK; East for Switzerland, Italy, Austria, Poland & Czech Republic; South for Spain & Portugal. Perfect way to know about any train route is searching same in seat61.com. It is an ideal site to know about the rail network of any country in the world.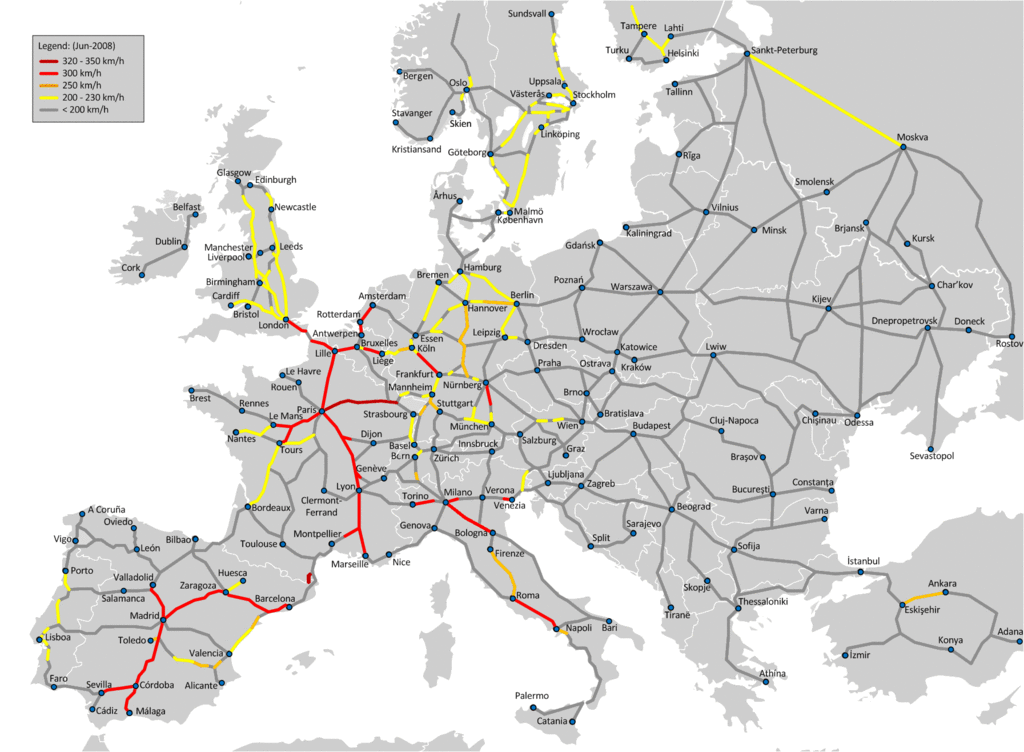 However my personal choice for booking train ticket is through official website of respective country's rail system. They are most economical and authentic. Some of the sites are mentioned below:
Italy - www.trenitalia.com/www.italirail.com (trenitalia is preferable)
France - http://www.sncf.com/en/passengers.
Germany - https://www.bahn.com/ (comparatively economical)
Switzerland - https://www.sbb.ch/en/home (Avoid booking through sbb it is comparatively expensive)
Austria - www.oebb.at/en/

Czech Republic - https://www.cd.cz/en/
Spain - www.renfe.com/EN/
It is suggested to cross check rates for intercountry routes in both country's website, sometimes rates are marginally different for separate rail networks.
Night Trains
Night trains are comfortable way to save money from expensive hotels and keep you afresh in the morning at your next destination for day long touring. List of major night trains are mentioned below.
Berlin Night Express: Germany - Sweden
EN Czech Republic-Poland night train: the Czech Republic - Poland
EuroNight Kálmán Imre: Austria - Germany - Switzerland - Hungary
Intercités de Nuit night train: Spain - Luxembourg - France
ÖBB Nightjet: Austria - Italy - Germany - Switzerland
Thello: Italy - France
You can reach from Venice to Paris in overnight Thello Train at just 35 Euros and you will also save Euros by not spending them in hotels.
Bus & Car Rental
If your are traveling in a group most economical mode of travel is renting a car. Car rental is available at almost all the cities in europe and there is no restriction on driving it cross borders. Chauffeur service is very expensive, hence self drive cars are your only economical option. You will need an international driving licence and passports to book a rental. Preferred way for getting best available rate is booking online in advance. Care to be taken regarding the knowledge of damage cover included in renting agreement. You can buy additional full cover package also. It may cost you little extra but will cover any unforeseen mishappening in an alien country. Europecar, Hertz, Expedia, Avis etc. are well known agencies where you can pick up rental car of your choice. You can also check bla bla car for reserved hitchhiking around the region.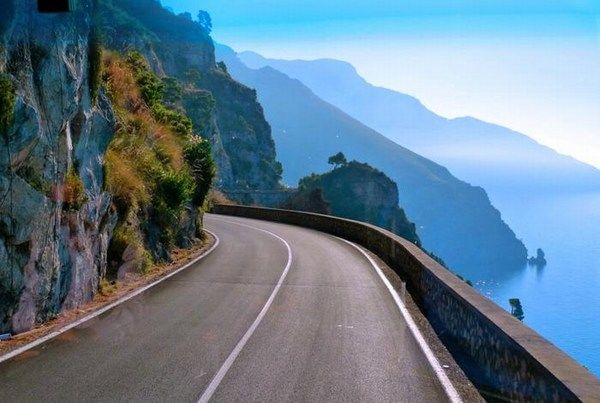 Bus facilities are also economical mode of transport when you have not made your plan well in advance. Flexibus and Euroline buses are available all over the europe and tickets can be booked online. However online booking can be avoided to get best prices. It is advised to book buses locally.
In ideal conditions your intercity budget should not exceed ₹10000 per person if you are planning it thoroughly. This is the area where your need to work you most. More you will research more euros you can save. On the other hand it will cost you most if things go wrong or unplanned so utmost care should be taken while booking intercity tickets.
Intercity Transportation :
Paris - Venice (Thello Train) : 35 Eur = 2500 INR
Venice - Rome (IC Notte, Night Train) : 40 Eur = 3000 INR
Rome - Paris (Ryanair, Easyjet) : 2500 INR
Frequent searches leading to this page:-
best things to do in europe for free, once in a lifetime experiences in europe, things to do in europe in september, places to visit in europe for honeymoon, best places to visit in europe for honeymoon in february, europe tour package from delhi for couples