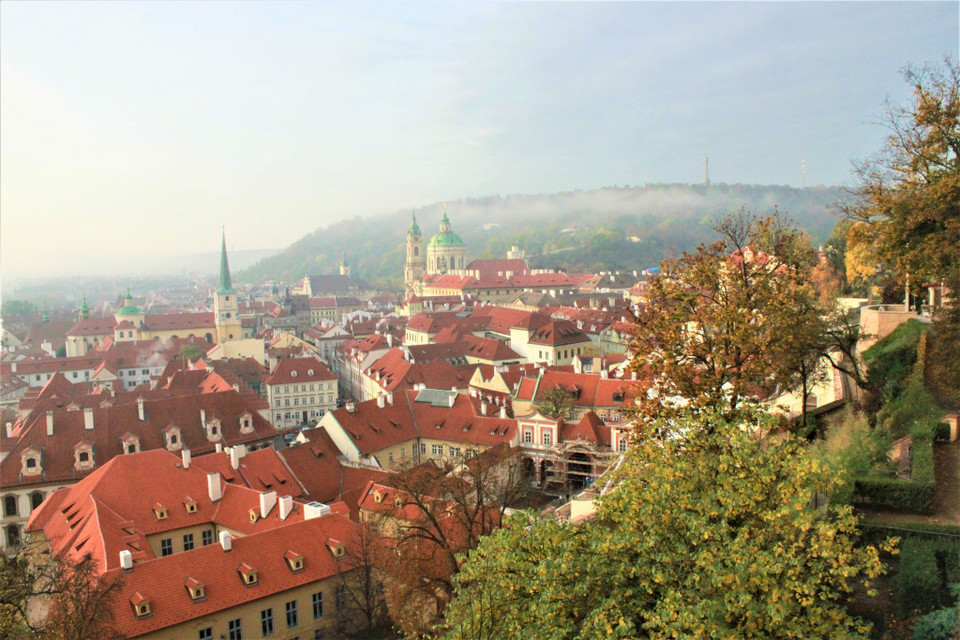 Europe trip is like dream for every Indian and in today's blog I am going to tell you how I plan my Europe trip all by myself.
It was a 11 Day and 10 night trip , I visited 5 countries- Czech Republic (Prague & Brno), Hungary(Budapest), Austria(Vienna), Germany(Munich) and France (Paris).
The complete trip cost us 2.5 Lac (2 person) including airfare, Hotels, Visa, Insurance and expenses.
We started from Bangalore, as there were no direct flight from Bangalore to Prague we decided to take a flight to Dubai, and then take a flight to Prague from there. The flight fare including return journey was 40000 per person.
You can actually save a lot of money if you are going to break you journey. From Dubai we researched and we find out there were so local European airlines are having flight from Dubai and it the tickets are quite cheap as well, so decided to go with a local airlines and booked our ticket with Smart Wings (a local Czech airline).in spite many negative reviews the services of the airline was quite satisfying and I am really happy with it.
Day 1 Prague-
We arrived at Prague in the midnight, since the city is quite small you will not get any local transport after midnight and all the services will resume only after 5 in the morning. So we decided to stay inside the airport only till next morning. Next morning the first this we did was bought a local SIM. A local SIM is very helpful if you are travelling alone. We purchased the tickets of public transport and went outside the airport to catch a metro. We checked in in the hostel and we went to visit the famous Prague Castle.
The Prague castle complex was huge and there were so many things to see, moving on we visited all the famous place sin Prague.
Day 2 Brno-
We started our day in Prague, we revisited all the place in the morning again had our breakfast and we started our journey to Brno (bus fare-400 rs/person). One of the popular cities to visit in Czech. Brno was even cheaper than Prague and also less crowded.
Day 3 Budapest-
The next day we headed towards Budapest by bus (bus fare-700 rs/person). It was 5 hours journey from Brno to Budapest. Buses are one of the cheapest way to travel across Europe and also it is the convenient way too.
We reached Budapest in the evening and the first thing we did was we went and see the famous chain bridge. The city of Budapest was magical and it is full of great architectures.
Day 4 Budapest-
After breakfast we headed towards the great chain bridge again to see the Buda Castle. It was so big that it will at least take half of your day to visit the entire place. In Budapest we have also experience the thermal Spa. And it is one of the main thing to do while you are in Budapest. We ended or day with some Goulash and wine.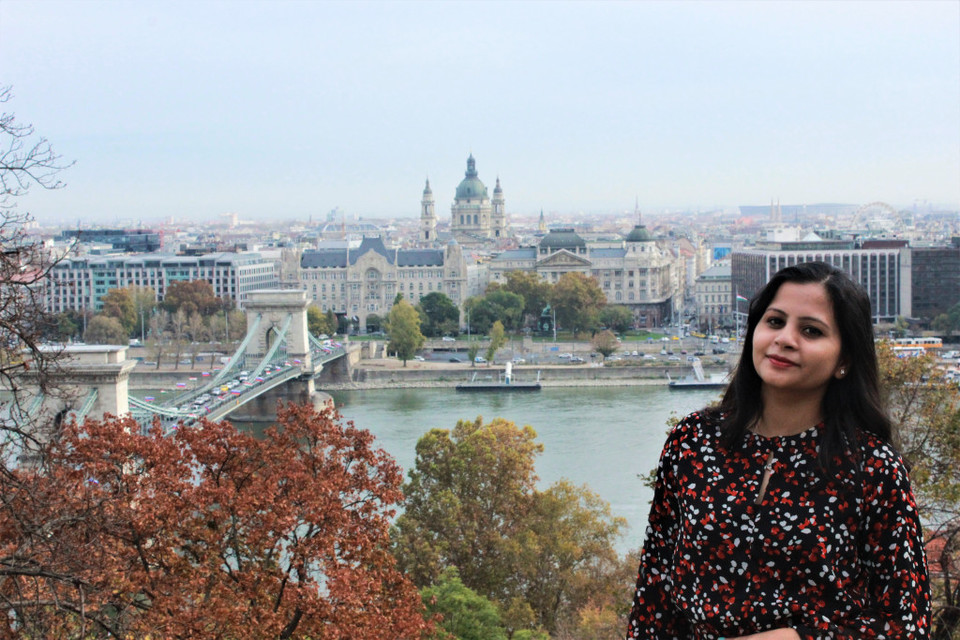 Budapest
Day 5 Vienna-
After exploring Budapest, we again took a bus to Vienna (bus fare-1200 rs/person). Our plan was to stay in Vienna just for a day but as we reach there we feel that Vienna is place where you can spent at least a week as it was so beautiful. Vienna was a totally different place compare to Budapest and Czech.
As we have only one day in hand we decided to visit the castle. Even the Splisberk castel was very big to see, even it has maze inside.
Day 6 Munich-
After spending a beautiful day in Vienna, again we took a bus to Munich (bus fare-1500 rs/person).
Munich was quite crowded and it's a modern city and it's big. Munich has lot of things to see including the Olympic stadium and a BMW museum. It was so cool to see the BMW museum. Love the vibe of the city.
Day 7 Munich-
The seventh day also planned for Munich as this place has lot to visit. We did shopping also from Munich. We visited the famous English Garden in Munich. It was a huge huge park and it looks really pretty in autumn.
Munich Is not that small to cover all the sightseeing place by walk so you have to purchase tickets to access the public transport. It was quite different in Munich than other places we visited.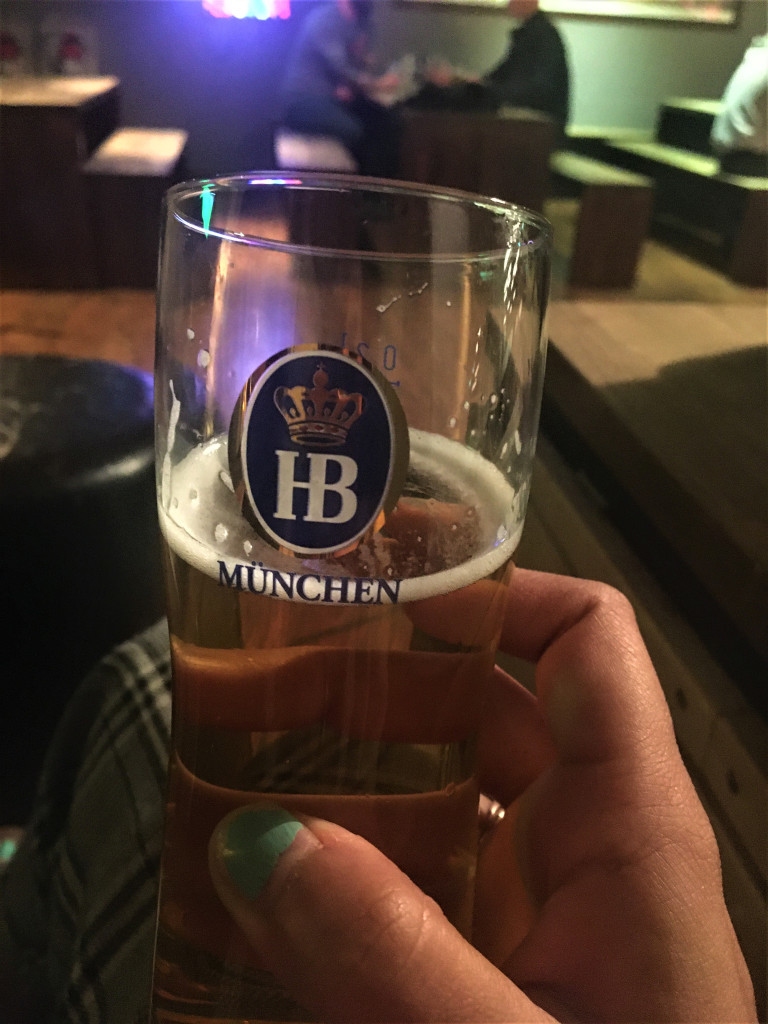 Day 8 Paris -
As we are in Europe for the first time we decided at least experience the euro rail once, so for Munich to Paris we decided to purchase the tickets of euro rail.
We purchased the ticket from the Munich itself and it cost us around 180 Euro for both of us.
We took the train in the afternoon and we reach Paris in the night. Paris was bigger than I imagined.
Even the station was huge that we couldn't figure out for some time how to go out of the station.
They have various options for public transport. As we booked our stay in Paris through Air bnb we were really confused at first to get the exact location and how to reach that place. And around 9 pm we finally checked in to our room. And that was our first experience of Paris.
Day 9 Paris-
It was officially our second day in Paris but we feel like we are staying here for so long as already we have experienced so many things. As it was my Birthday, we decided to first visit the Eiffel tower. After changing two metro lines we finally get to see the famous Eiffel tower. It was as beautiful as we see in the picture. Since it was that famous it was heavily crowded and we need to wait for 3 hours to get the tickets. After getting the tickets also they separate queues for each level. In short if you are planning to visit Eiffel tower, plan your day accordingly or purchase your tickets online.
Day 10 Paris-
It was our last day In Paris, we decided to for for hop on hop off bus. And we visited all the famous places in Paris, we went for a cruise in Shein River. We tried some French cuisines and we went for shopping as well.
Day 11 Paris-
The 11 th day we had a connecting flight via Zurich to Mumbai. And that how we end our epic Europe Trip. All planned and executed by ourselves.
Some advice to pan your trip-
At least purchase tickets three months prior.to get the best deal.
Book your stay in a hostel or go for Airbnb.
Purchase the bus tickets in advance.
Use local transport cabs are expensive.