My starting point: London (where I currently live)I took a night bus to Paris on the 16th June, which cost only £5.25 (Megabus)Accommodation: £47.25 for 3nights /pp ( Airbnb)France isn't as cheap compared to Eastern Europe! But I manage to keep my budget within €15/day. Fresh baguettes daily for breakfast! I'm missing it now!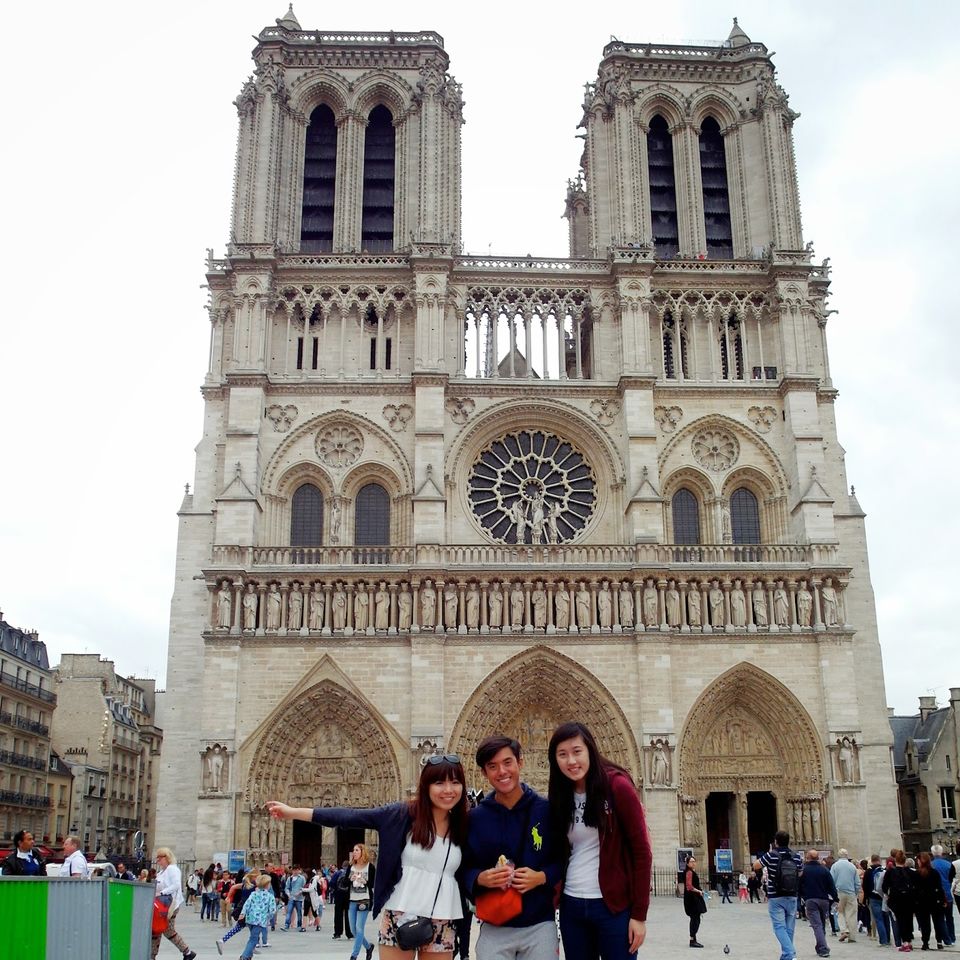 Accommodation: £60 for 3nights/pp (Hostel 8bed dom)Of all my destinations, Switzerland is the most expensive place. Buses can cost 9CHF per way. We stupidly got the tickets and realised that they didn't even check! Sometimes you really have to take the risk of not paying in order to save some money!Hanggliding immediately on the first day we arrived! It cost 235CHF for the glide. I paid 280 CHF (£182.40) for photos as well. They are really nice to include an exclusive video for me and my friends! The view is amaze balls. Speechless, I swear the best view I have seen so far.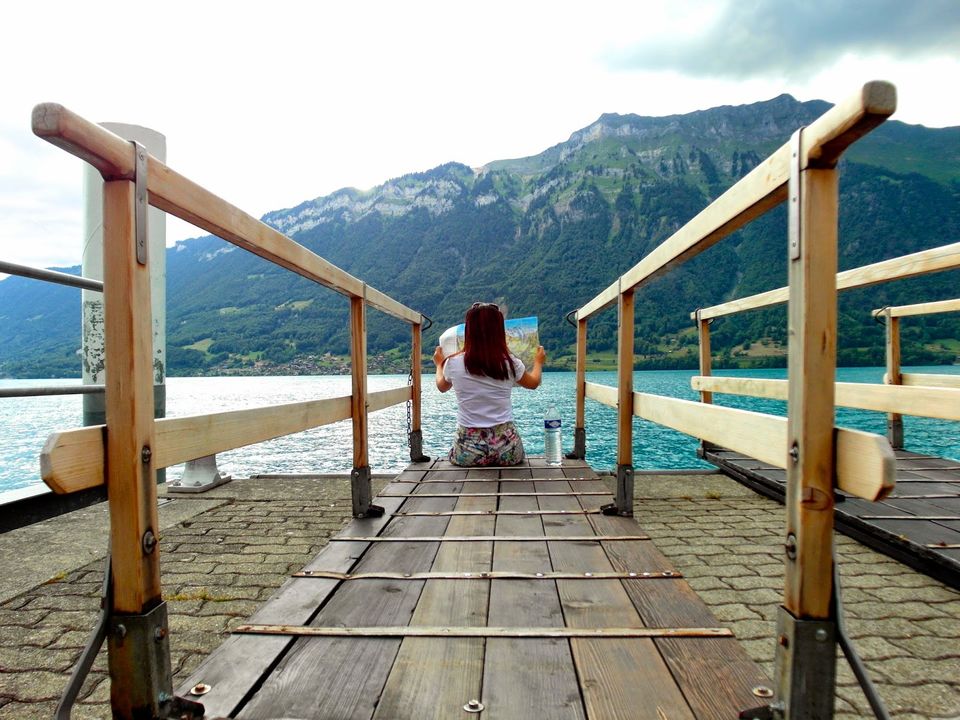 Accommodation: £15.60 for 1 night /pp (Hotel)It is my second time in Milan! I don't recommend you to stay more than 2days because there isn't much things to do in Milan really. Avoid eating at places near tourist attractions, just walk down the streets, you can find cheaper and better places that serves good food at a lower price. After visiting Interlaken, I don't really think that Lake Como is impressive! We did not have time to take a ship to Bellagio (little town in Como). I'm sure that it will be lovely there if you are visiting Como. Accommodation: £33.65 for 2nights/pp (Guesthouse) Florence is definitely my favourite city in Italy! Food is SO MUCH CHEAPER than in Milan! I can get good pasta for €5.50? or cheaper! And you do not need transport to explore Florence! Just WALK your way around. Didn't have time to explore the 5towns of Cinque terre because of the severe train delays that delayed our journey so much!Accommodation: £14.40 for 1 night/pp ( Airbnb)Rome is considered the most expensive part of Italy. Travelling wise, you are able to get a day ticket for metro which cost less than €5. Just a day spent in Venice before catching our train to Vienna. From Venice, we took a water taxi to Burano, which cost €18! IT IS SO EXPENSIVE! But I really wanted to visit Burano so we went ahead and got the tickets! After getting the tickets, we realised that many people just hopped on the boat without paying.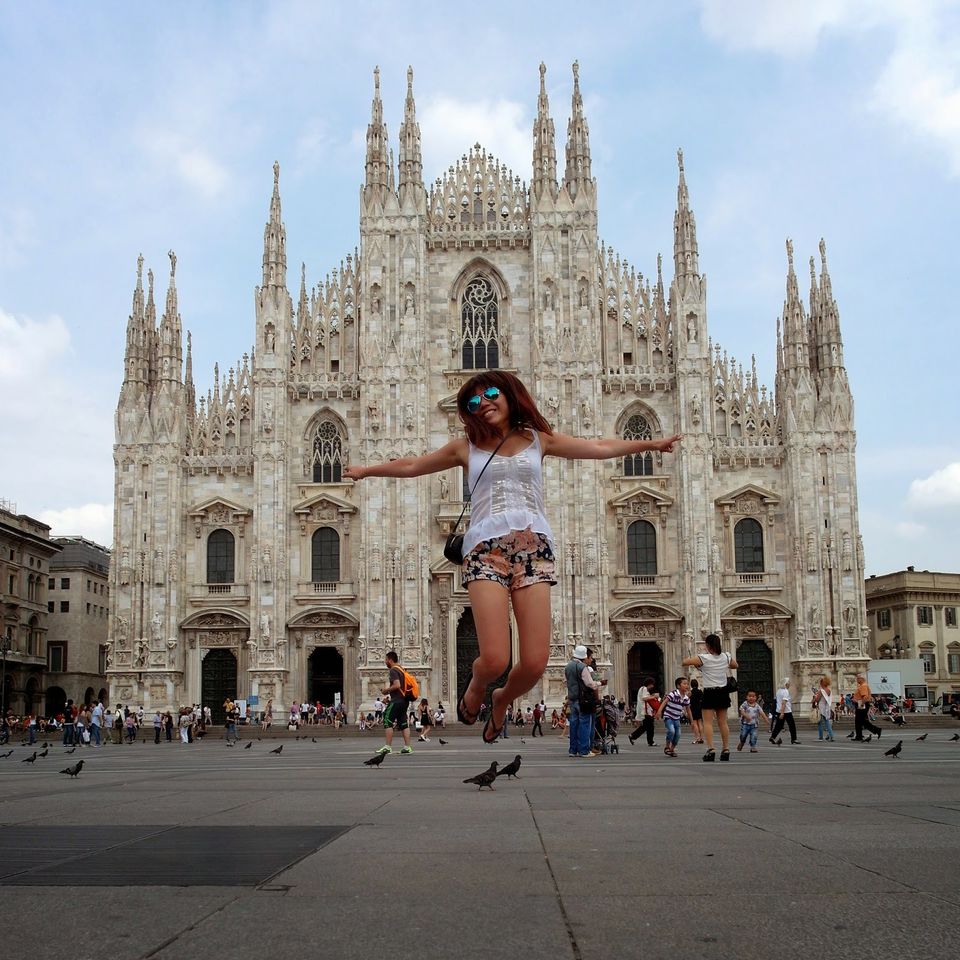 Accommodation: £31 for 2 nights/pp ( Airbnb)I love Austria, they have the best meat loaf! I can easily get a Meatloaf (with cheese, MYFAVOURITE) with a bun for €2 or less! One meal is easily settled! Fresh bread from the bakery are inexpensive too!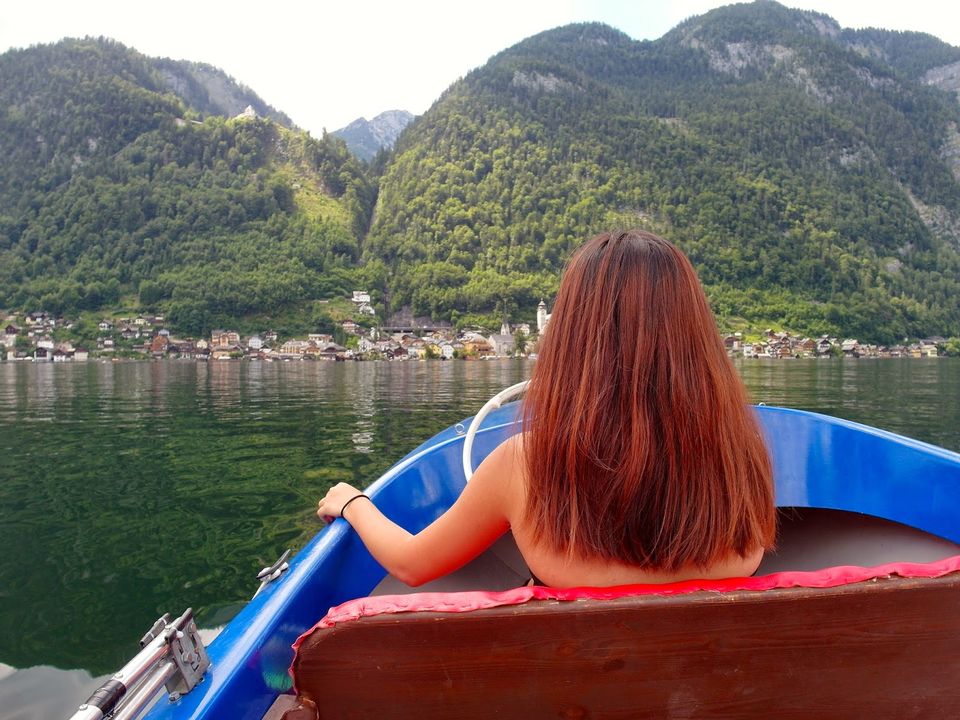 Accommodation: £23.50 for 2nights/ pp (Guesthouse)In Prague, drink beer! it cost £1.50 for a pint! The taste doesn't beat German beer but beer is cheaper than water here. I enjoyed very very much! Food is so much cheaper here compared to Western side of Europe! Love it! Skydiving in Czech! I paid 5420CZK(£156) for transportation to Sky Centrum, a dive, photos and videos. You will also receive a T-shirt and a certificate after your dive! The best experience ever. It is WORTH EVERY PENNY!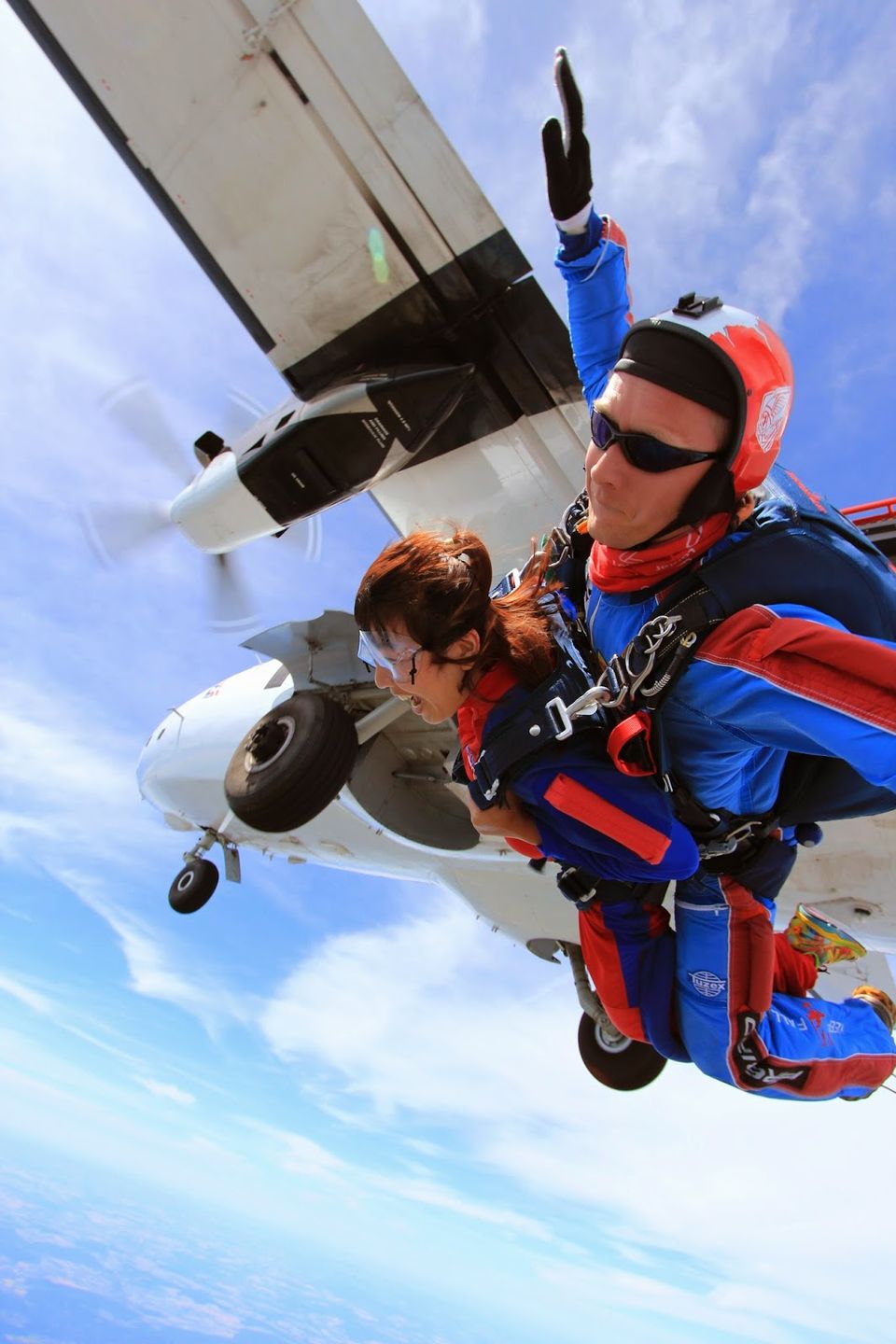 Accommodation: £18.50 for 2nights /pp ( Airbnb)What to not love about this country? Beautiful city, langos (fried bread), best night view, and cheap food!! If you are on a budget, Eastern Europe it is!On our way from Zagreb to Lesce Bled, we came across fields and fields of sunflowers! Sadly, it was facing the other direction!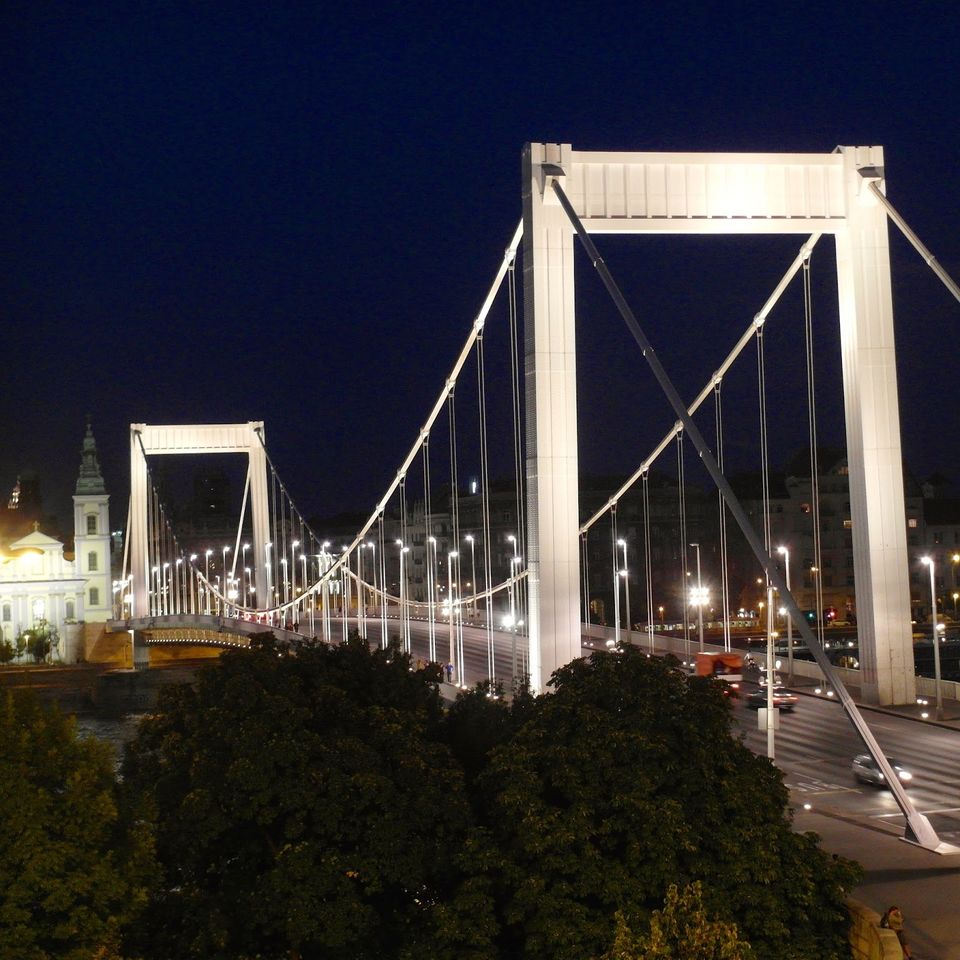 Zagreb: Accommodation: £25.15 for 2nights/pp ( Airbnb)Managed to booked a place really near the train station and city centre! Cosy little town. Split: Accommodation: £36.70 for 3nights/pp ( Airbnb)Didn't really have time to explore this city because we are all up for Ultra Europe! It was insanely good!! We partied from sunset to sunrise! BEST EVER.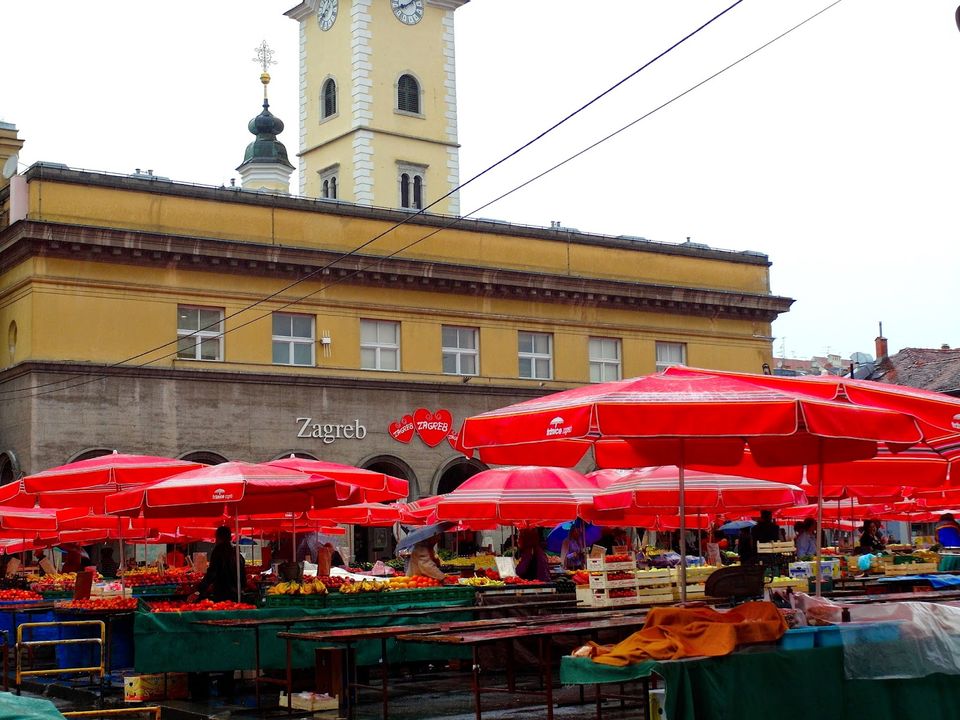 Finally our last night train to Amsterdam! We transited from Split-Zagreb, Zagreb-Munich, Munich-Frankfurt, Frankfurt-Amsterdam. We took a day to travel!! But that is the cheapest way, so YES! We reserved the night couchette from Zagreb to Munich!Amsterdam: Accommodation: £29.50 for 2nights/pp (Ibis Budget) Zannse Schans: So, the final day after checking out from Zaandam, we went to Zaanse Schans then headed to Amsterdam Airport to catch a flight back to London. Cost of flight was £29 by Easyjet!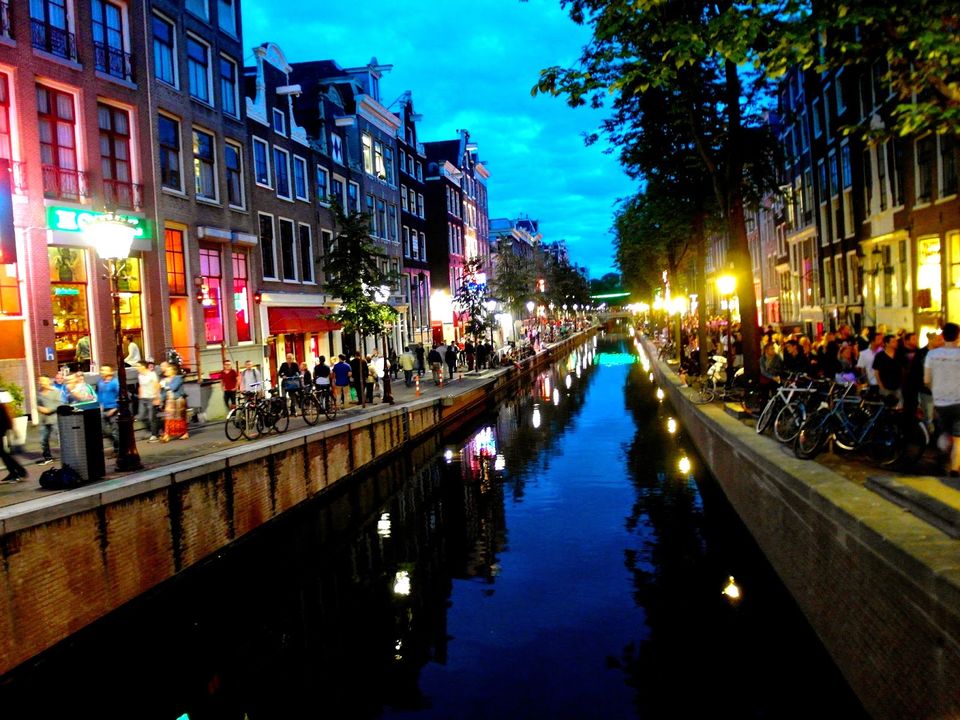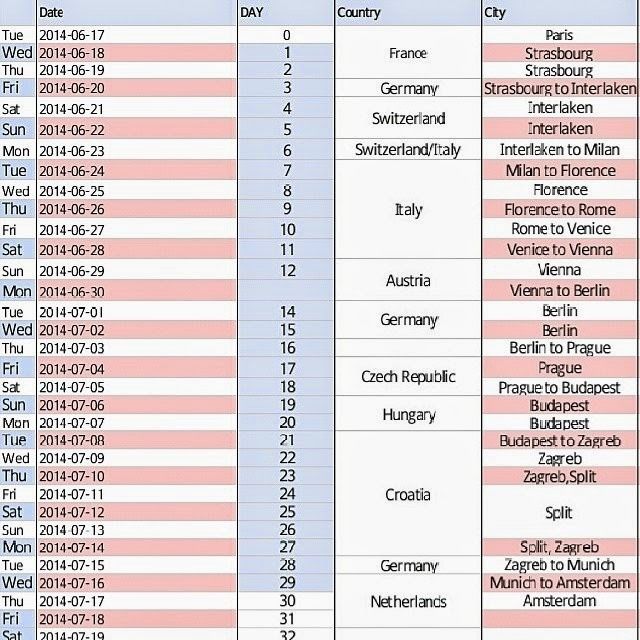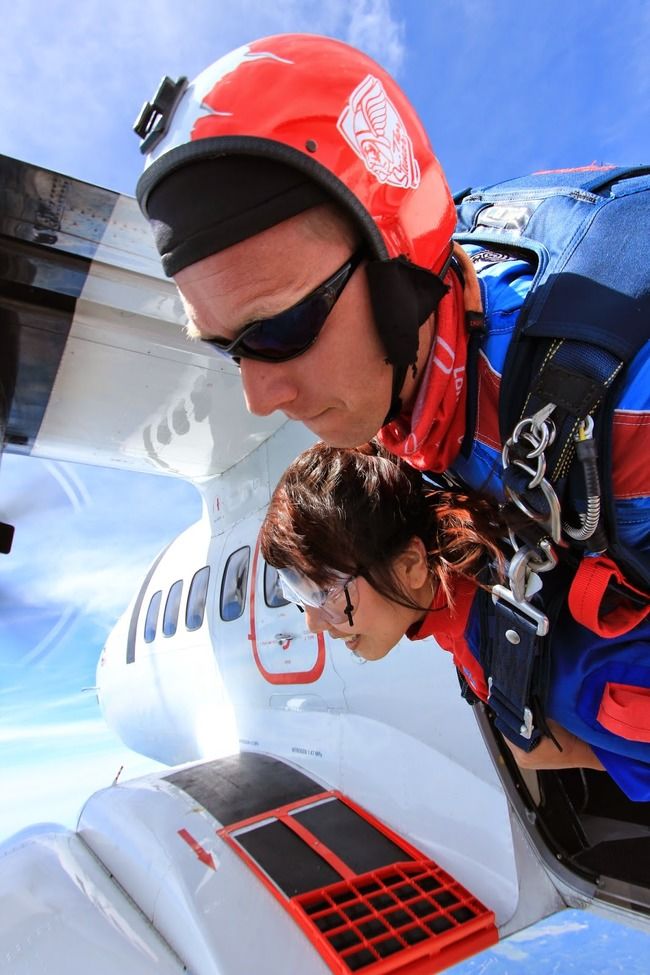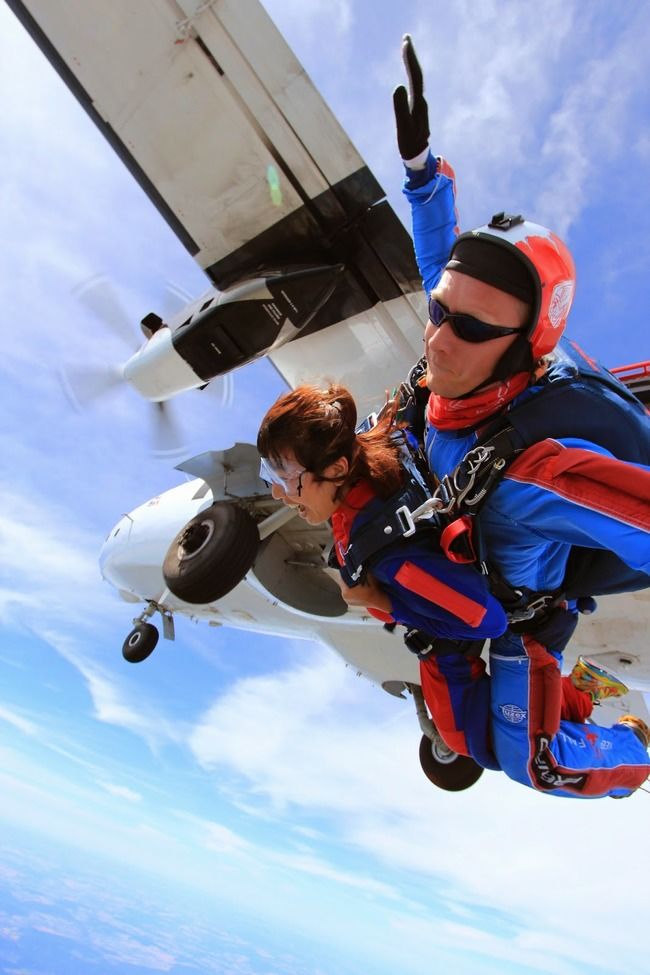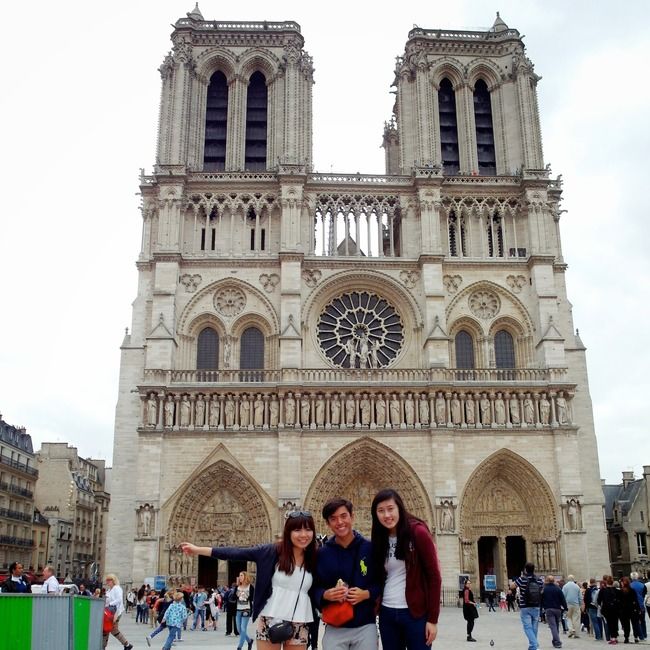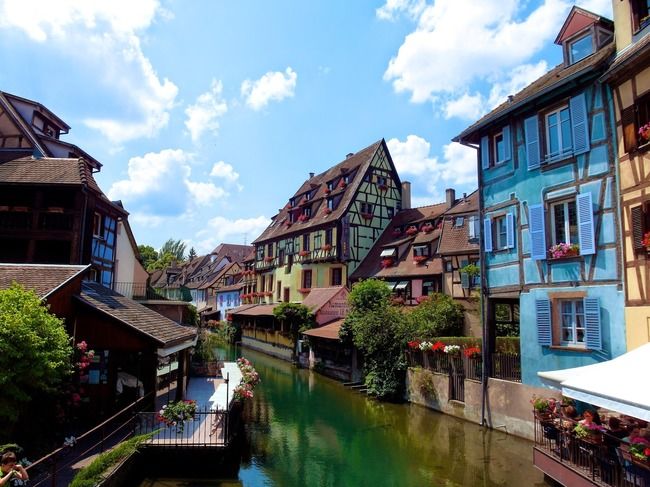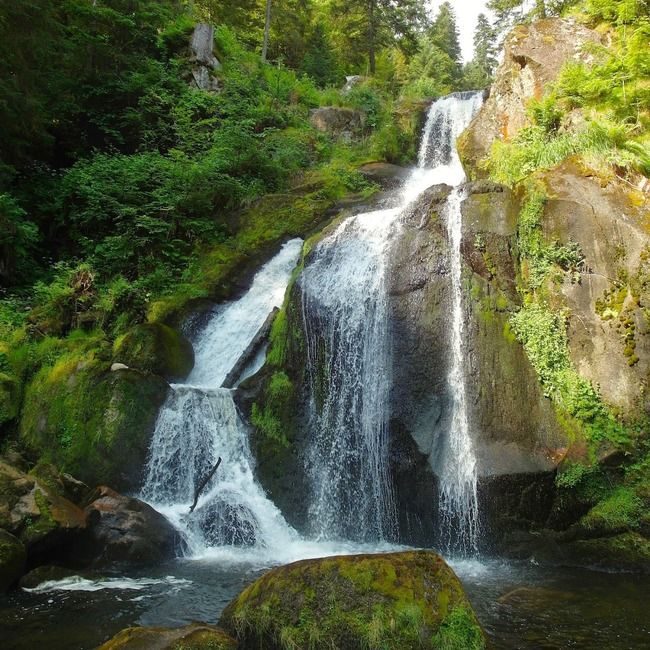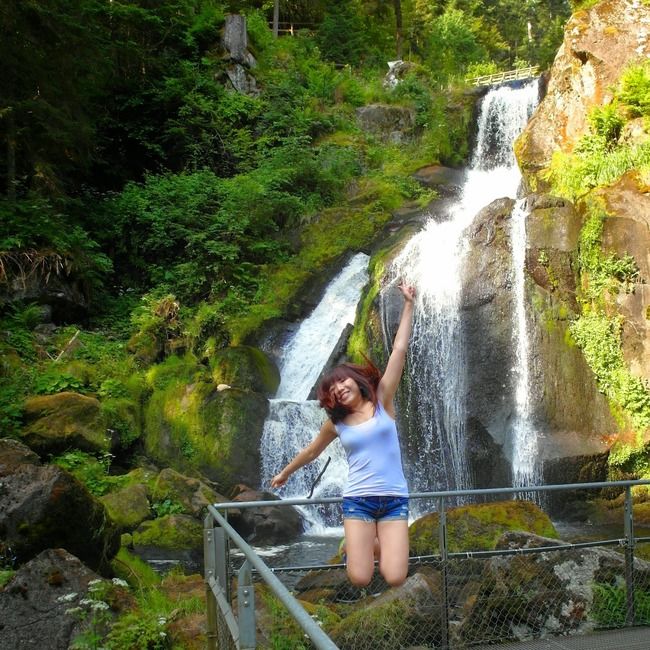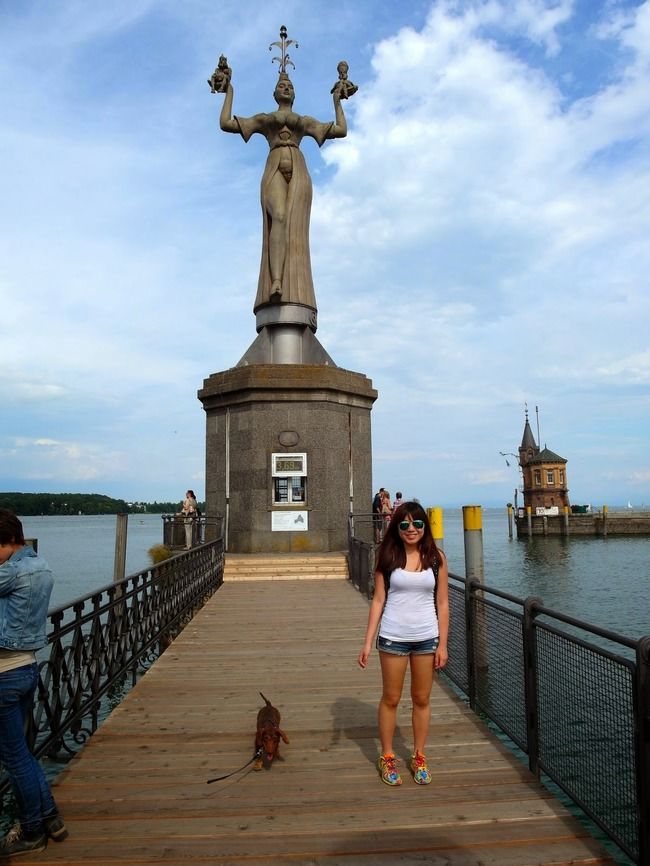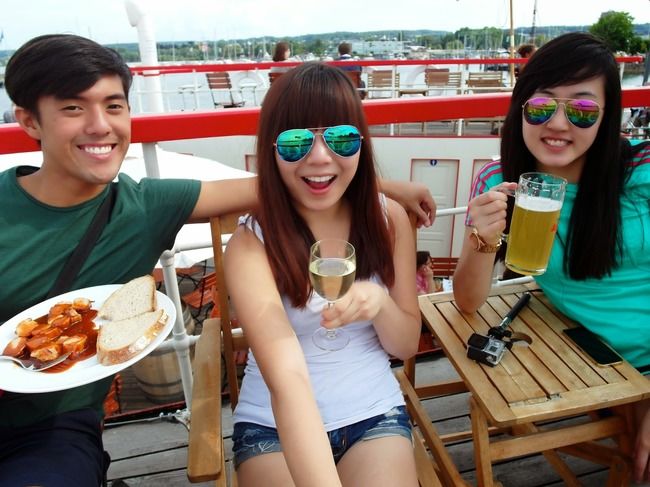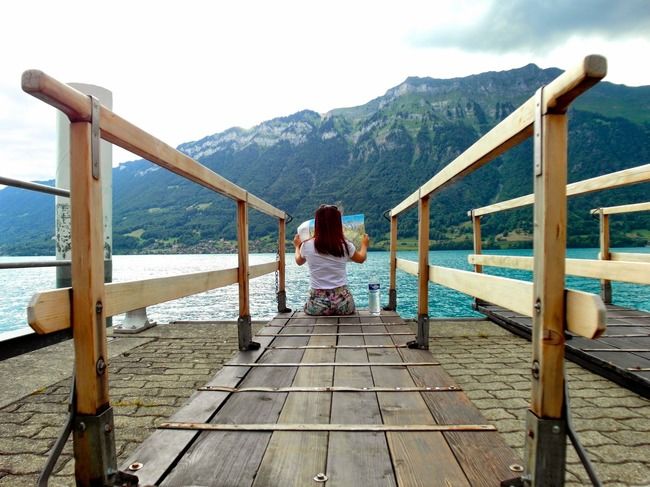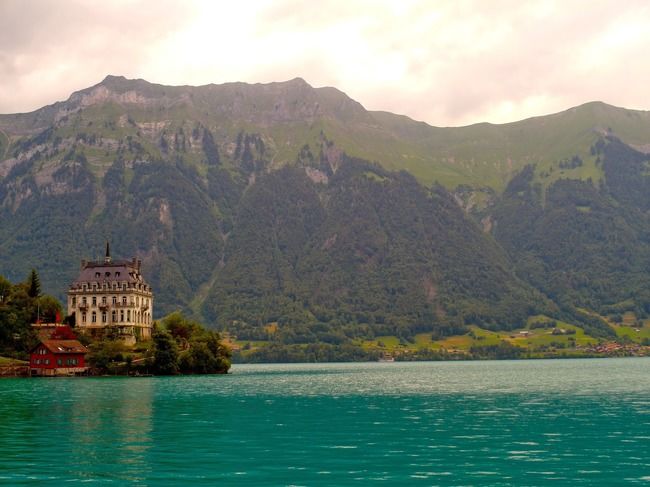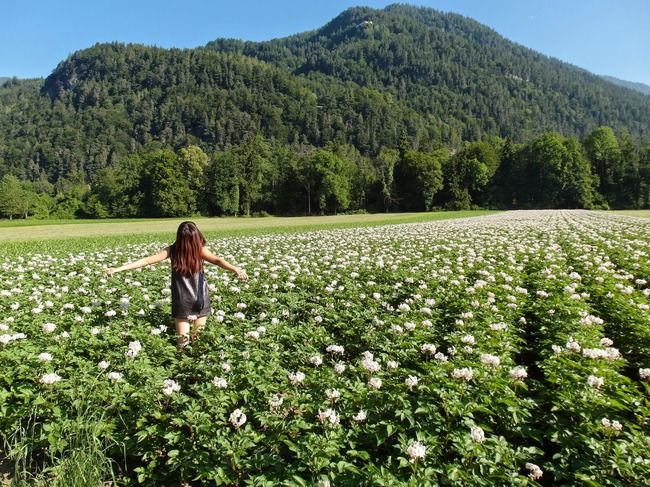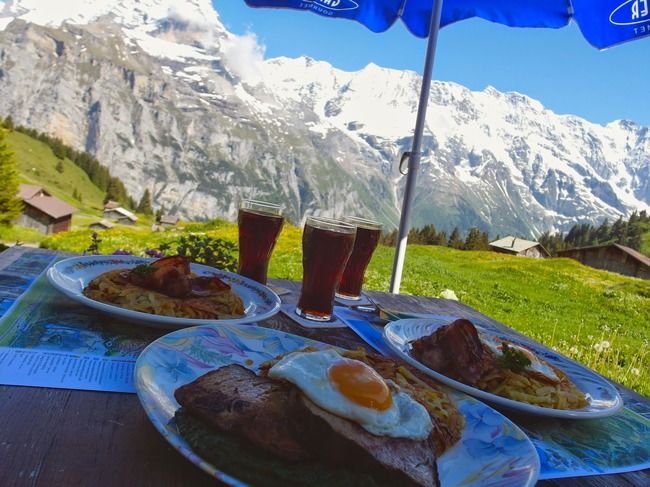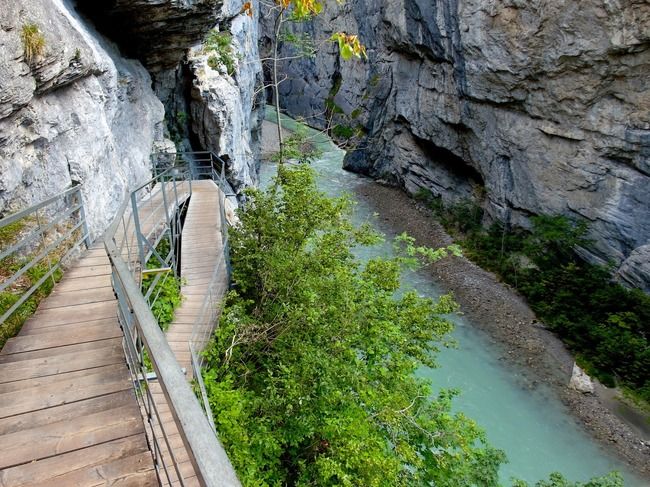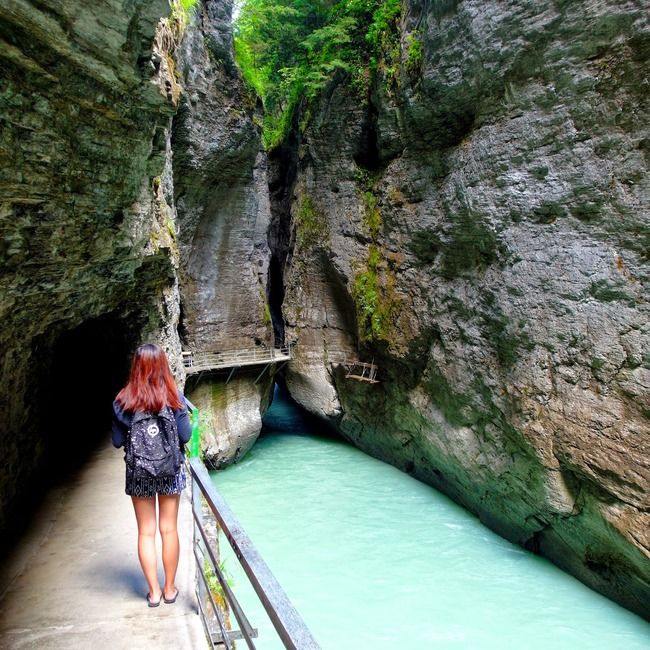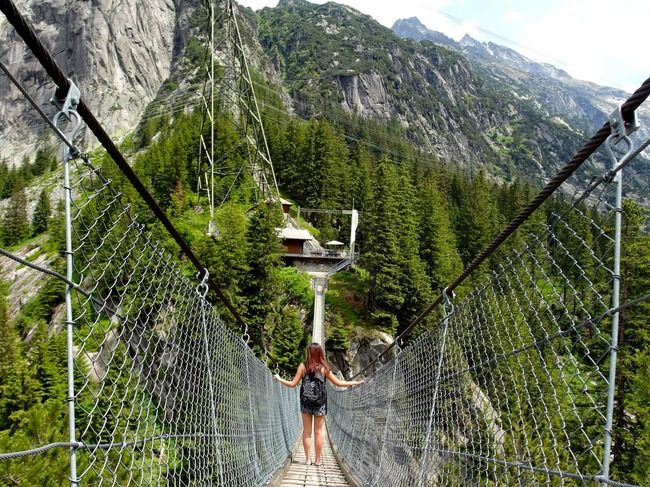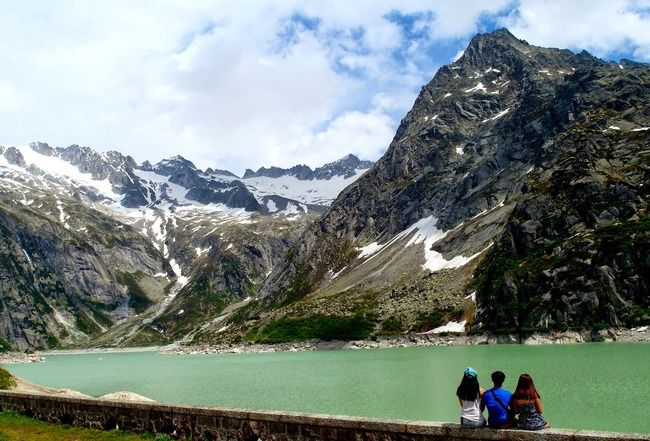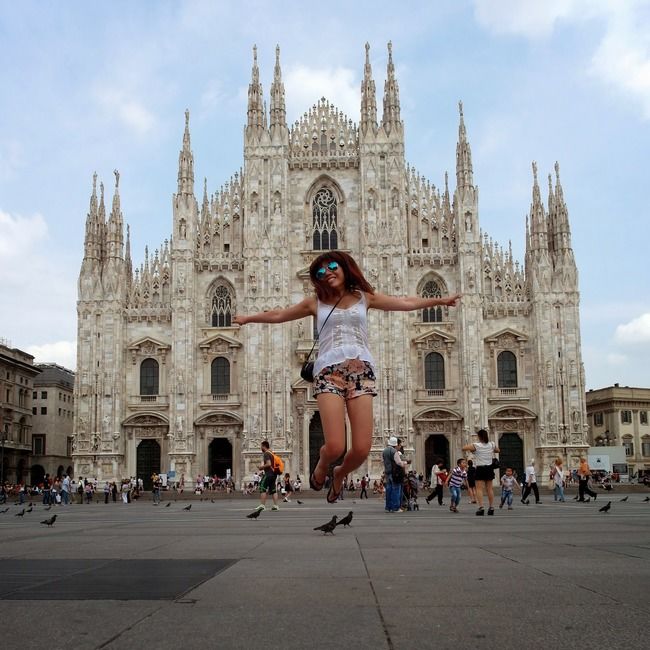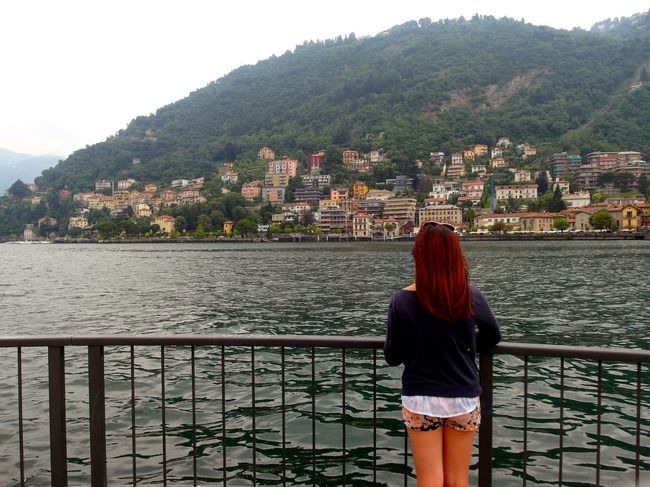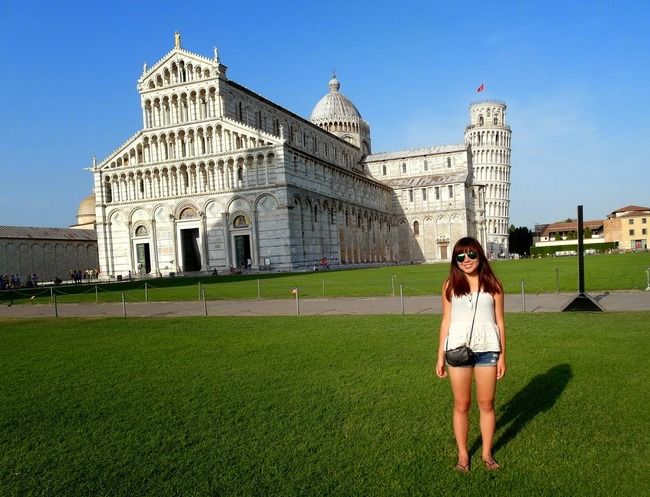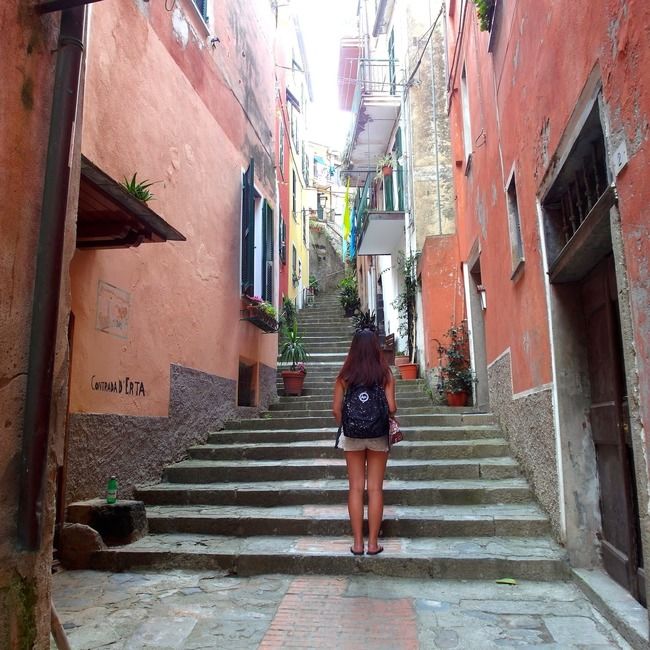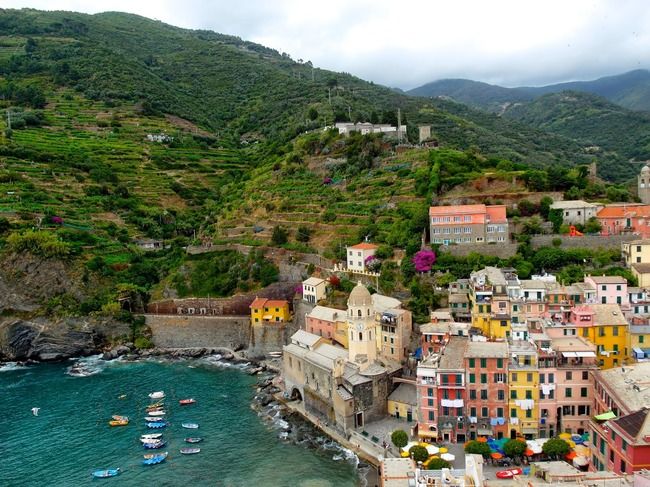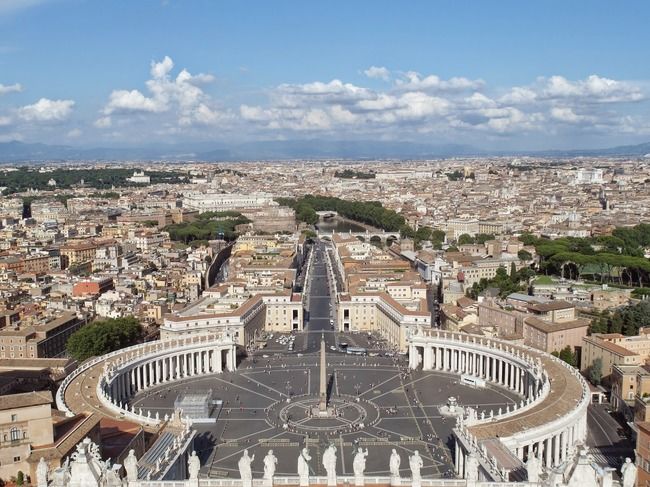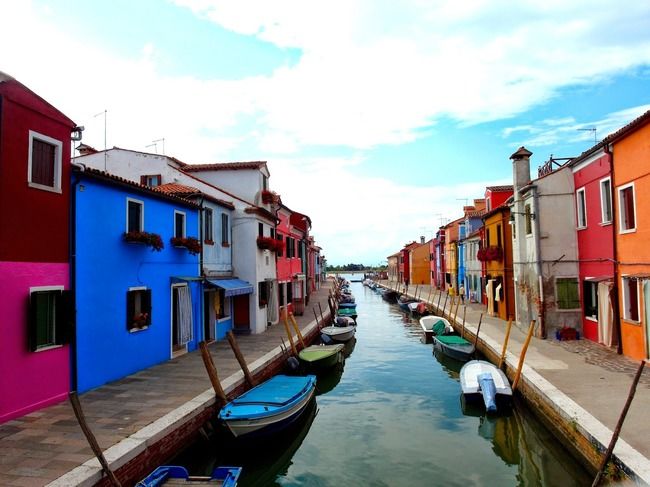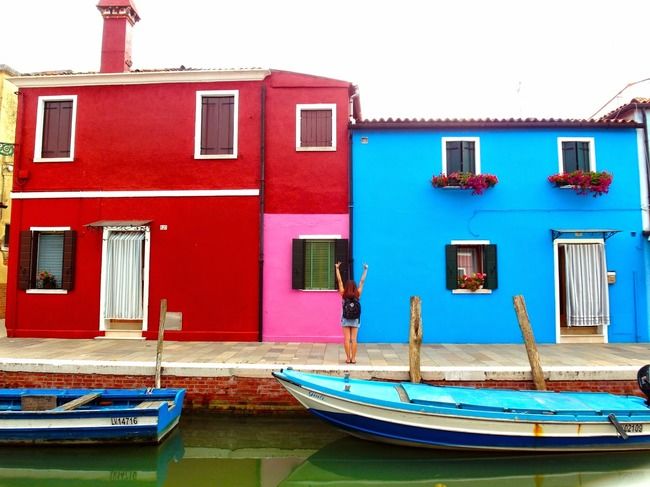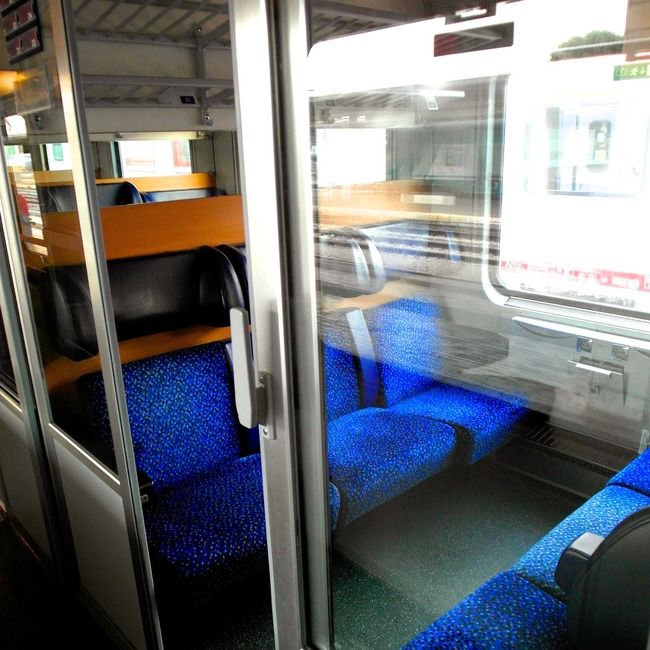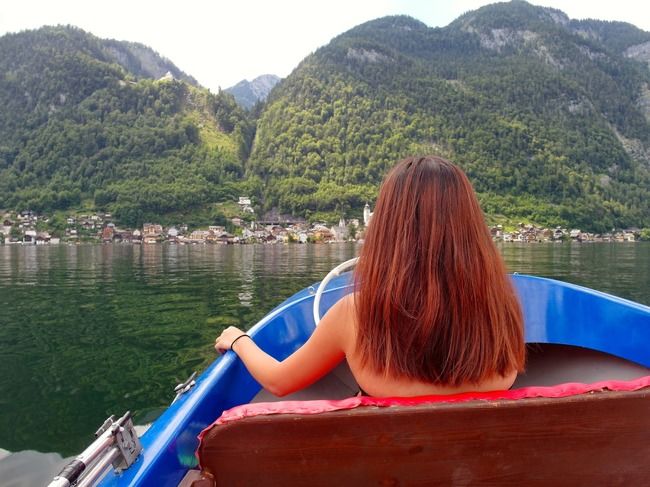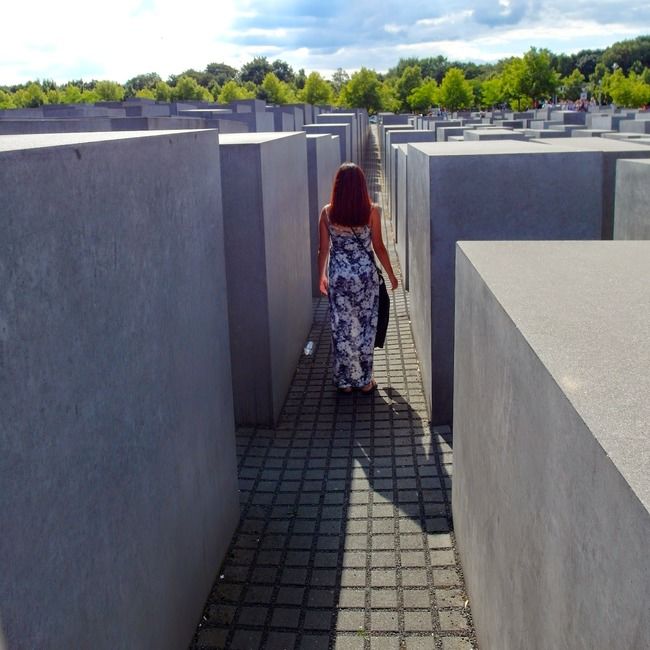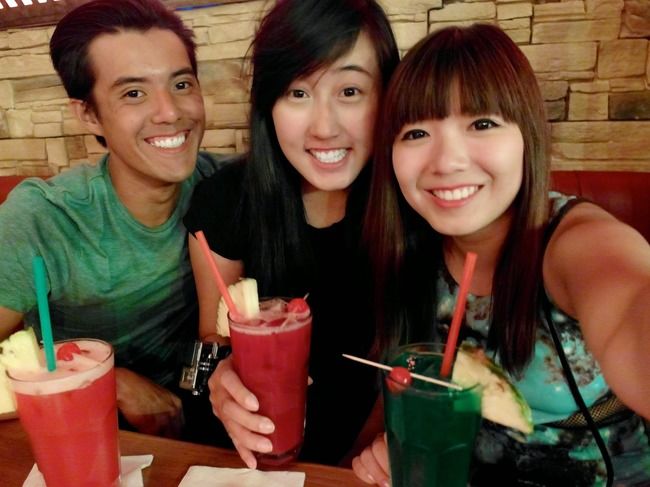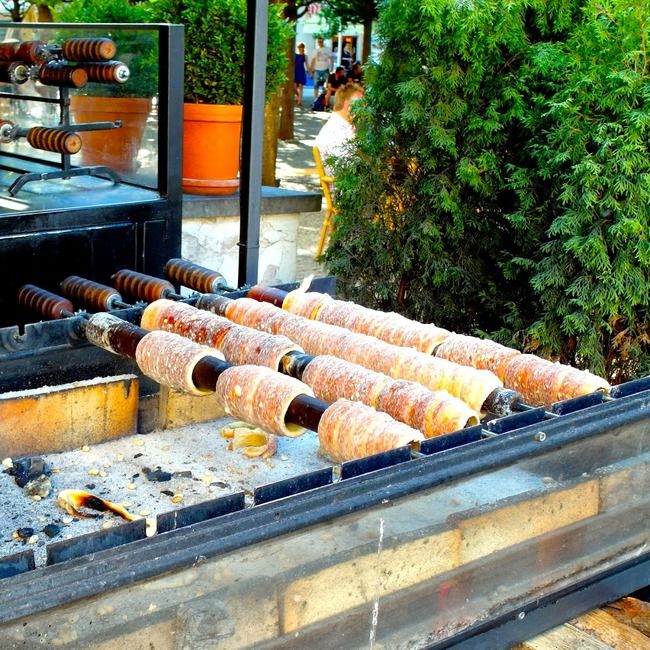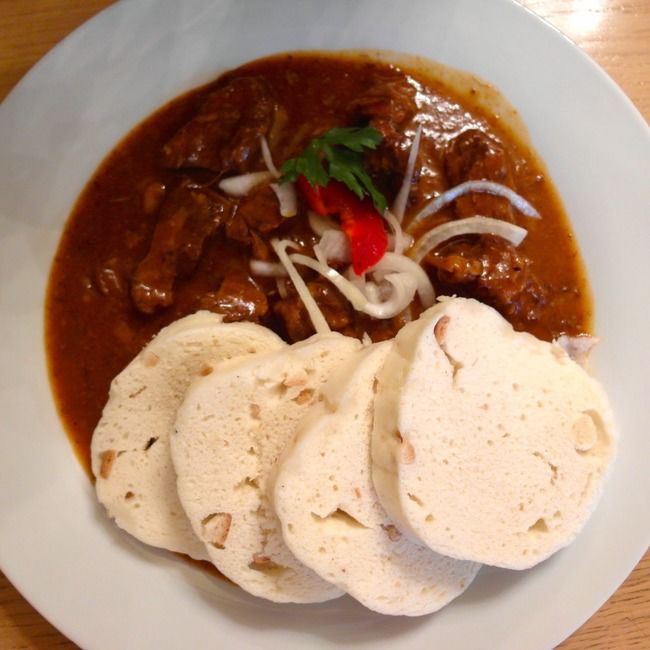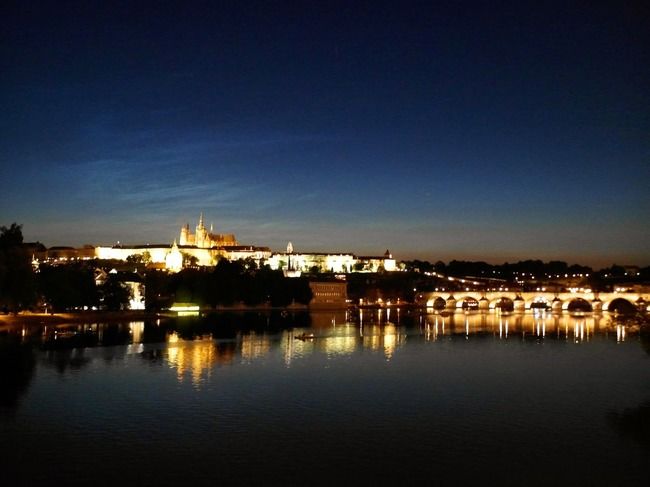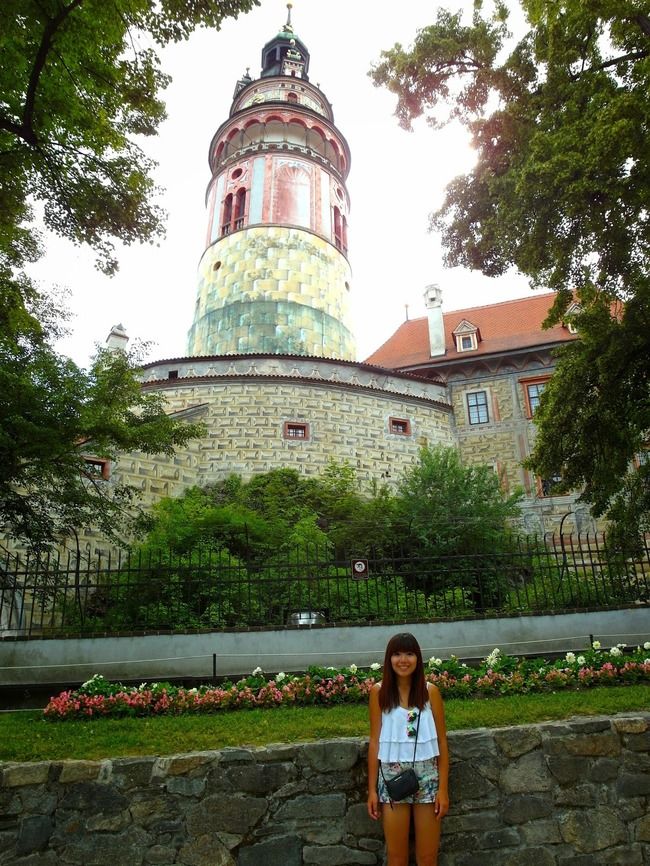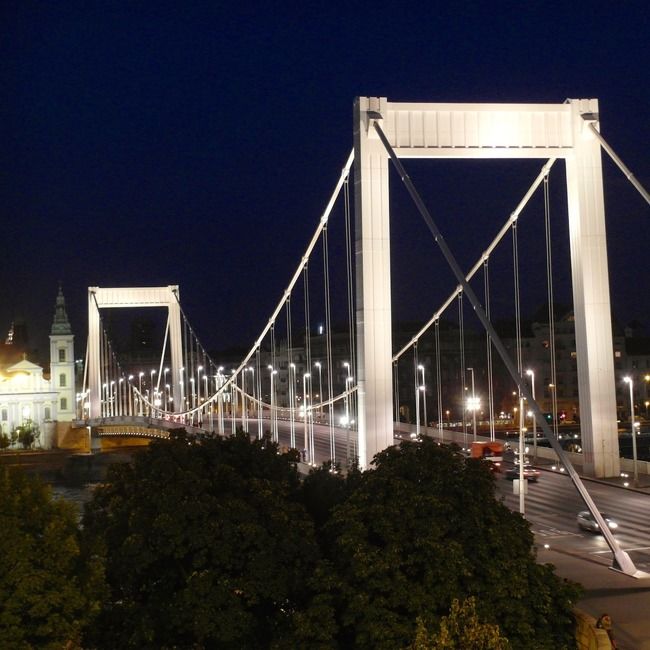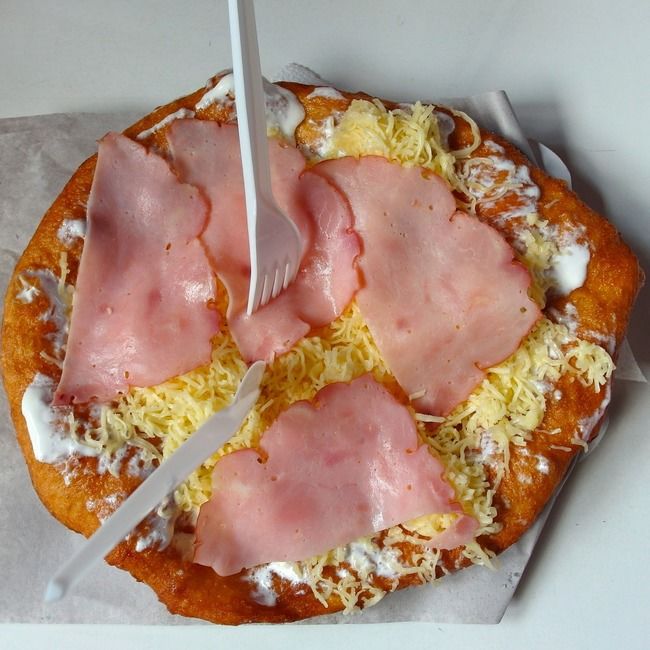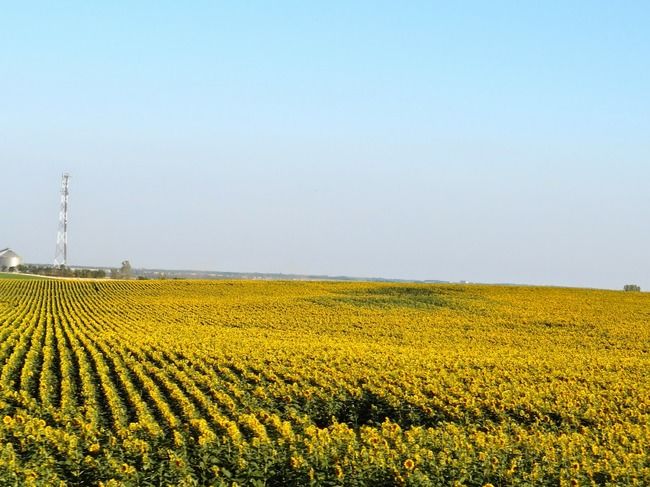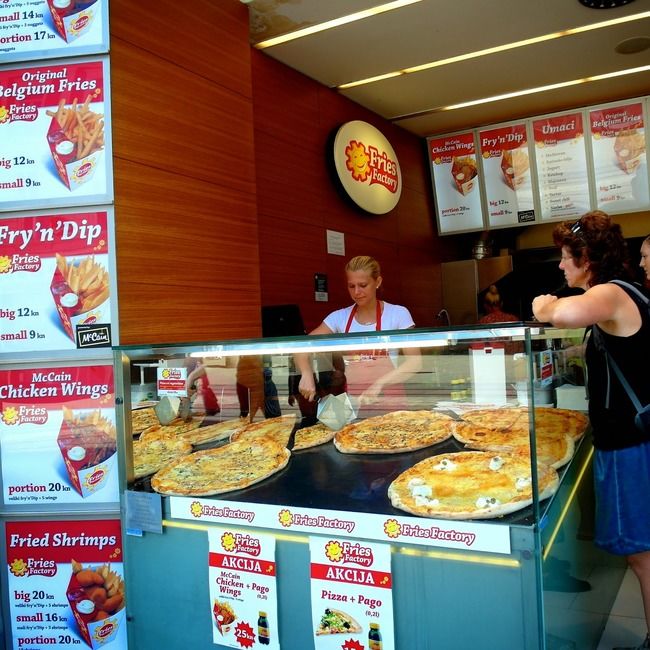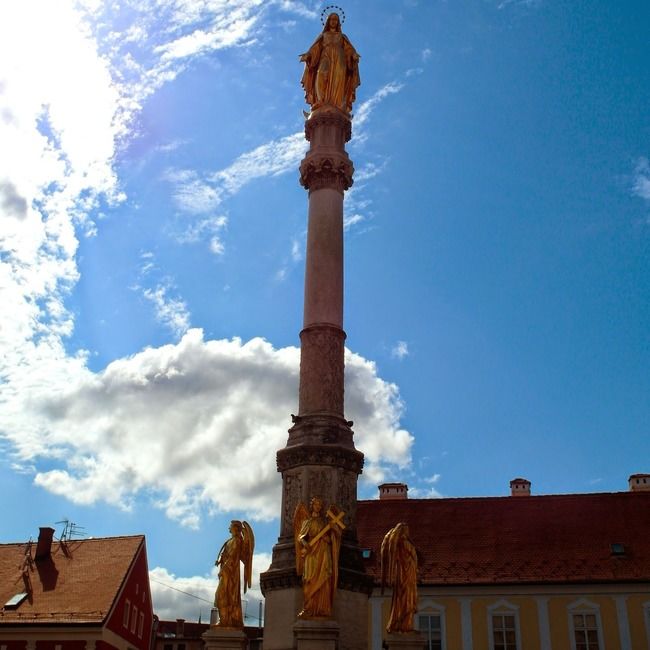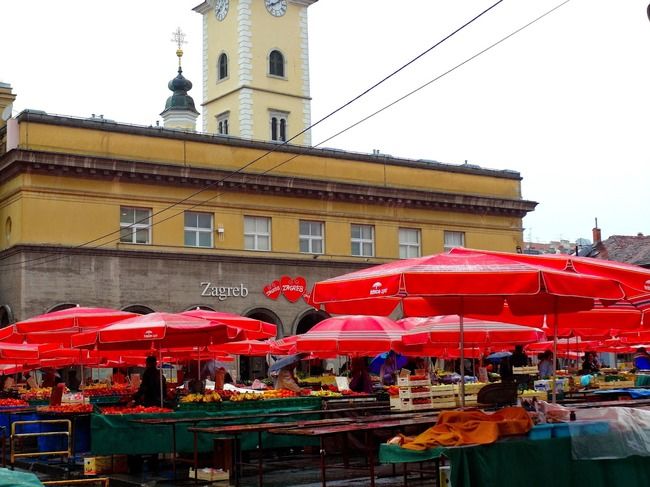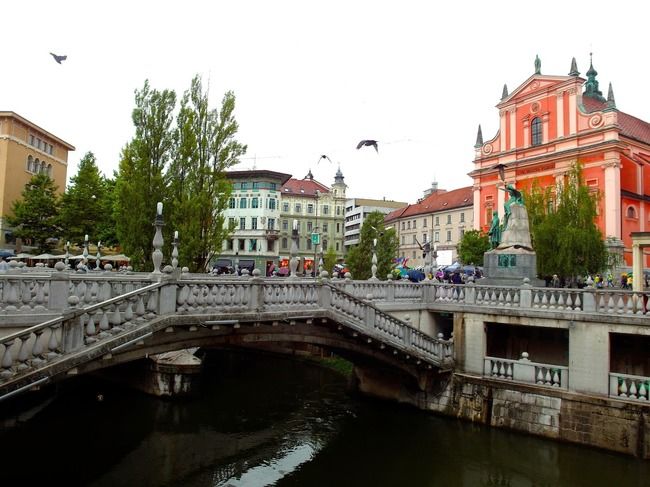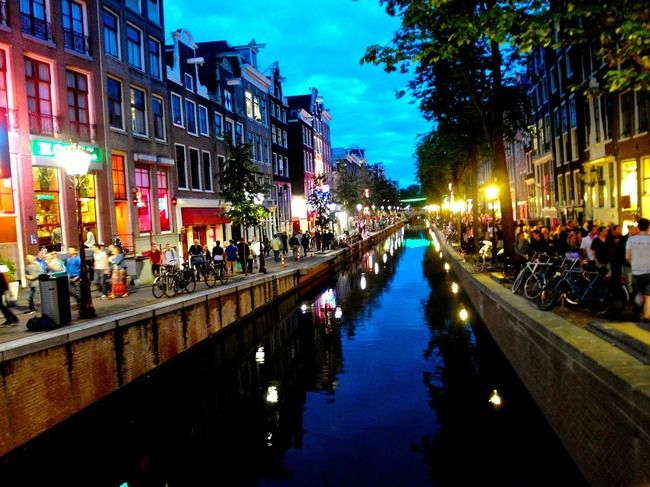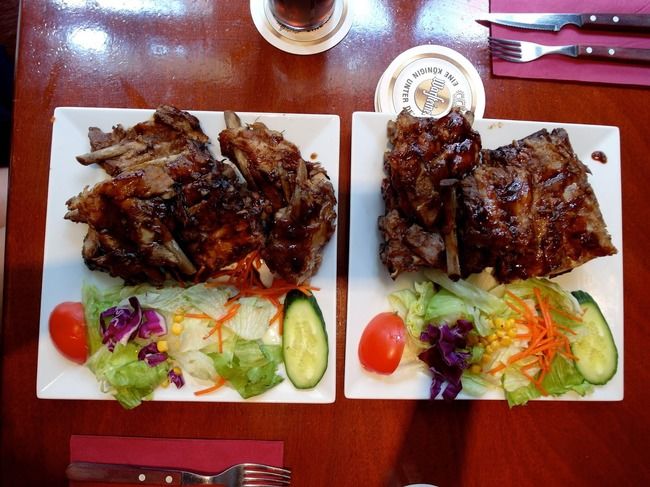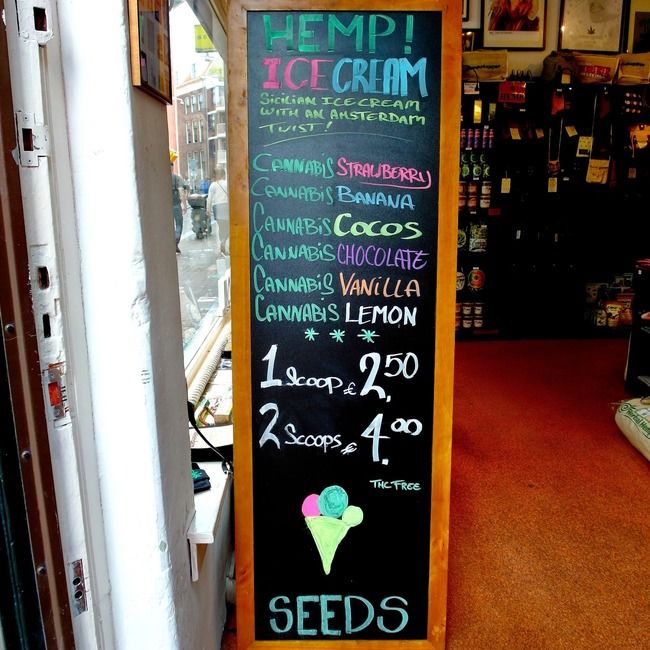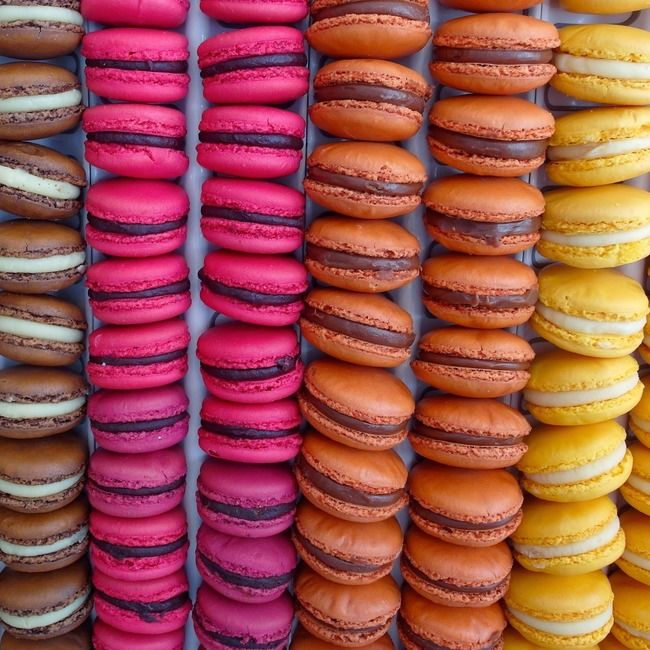 When I started planning this trip, I was really concerned about how much will I spend on travelling for a month! Considering that I must skydive, hang glide and attend Ultra Europe Music Festival! With £2,500, I still ate out every single day, and did not couch surf at all. The only place that we stayed in hostel is in Switzerland. (Accommodations are seriously expensive! Even the hostels ain't cheap.) Many people ask me, How how how? So this is how I did it!
1. Decide how long do you want to travel.
2. Set a budget on expenses, accommodation and activities you want to include in your trip.
3. Plot out the places you want to visit on a huge map! I used mini stickers so that I am able to decide where is my starting and ending point of the entire trip.
4. I tried calculating if the rail pass will allow me to save, comparing to short flights (which are inexpensive sometimes). But after weeks and weeks of planning, I decided to get a 1month continuous interrail pass which cost £366.
People who do not live in Europe will have to get a Eurail global pass, my friends got it for €595. The cost is relatively more expensive than the Interrail pass for people who do not live in EU. So, it is best to do research on the prices for flights, trains, buses or any other mode of transportation that MAY be cheaper than the Eurail pass.
5. Find the cheapest accommodation! My accommodations are booked on Airbnb, Expedia, Booking.com. For the itinerary that I've plan, the rail pass is definitely the best deal!
It is just a rough guide, we made changes due to weather or time restriction along the way*
France: Paris, Strasbourg, Mulhouse, Colmar, Konstanz Germany: Berlin, Munich, Frankfurt, Freiburg, Lübenau Netherlands: Zaandam, Zaanse schan, Amsterdam Switzerland: Interlaken, Meiringen Italy: Milan, Como, La Spezia, Pisa, Florence, Rome, Venice, Burano Slovenia: Ljubljana, Lesce bled Austria: Vienna, Hallstatt Czech Republic: Prague, Cesky Krumlov Croatia: Zagreb, Split Hungary: Budapest, Balaton
I'm sure that there are much cheaper ways that you can adapt if you are comfortable with couchsurfing and taking longer routes to save on reservation fees. For solo travellers, hostels and couch surfing may be the cheapest way for accommodation wise. For groups that are travelling, AIRBNB is the best place to find an accommodation that will allow you to save so much compared to staying in hotels. You can even make your own meals if you want to save more.