I was nervous as I boarded the Thello train from Paris to Milan. It was my first time on a train in Europe and the horror stories I had heard were playing in my head.
My friend and I had booked 2nd class tickets, and I was scared that it would be dirty and uncomfortable, and we would definitely get robbed. But what we saw as we entered our coach took us by surprise. Our compartment was squeaky clean, and came with super-comfortable seats and an overhead storage space for luggage, accessible only by stepping on our seats. The compartment could be locked from inside and there was a small light to keep us company in the dark. We loved it!
Travelling across Europe aboard a train is almost a rite of passage. It exposes you to stunning portions of the continent that you can't get to on foot and leaves you inspired and mesmerised. The train network in Europe goes far and wide, and is reliable (unless there's a strike), comfortable and safe.
But train travel through such a big continent can be confusing for beginners (I know it was for me). To help you understand how it works, here's a basic guide on everything you need to know about train travel in Europe.
Why you should pick travelling by train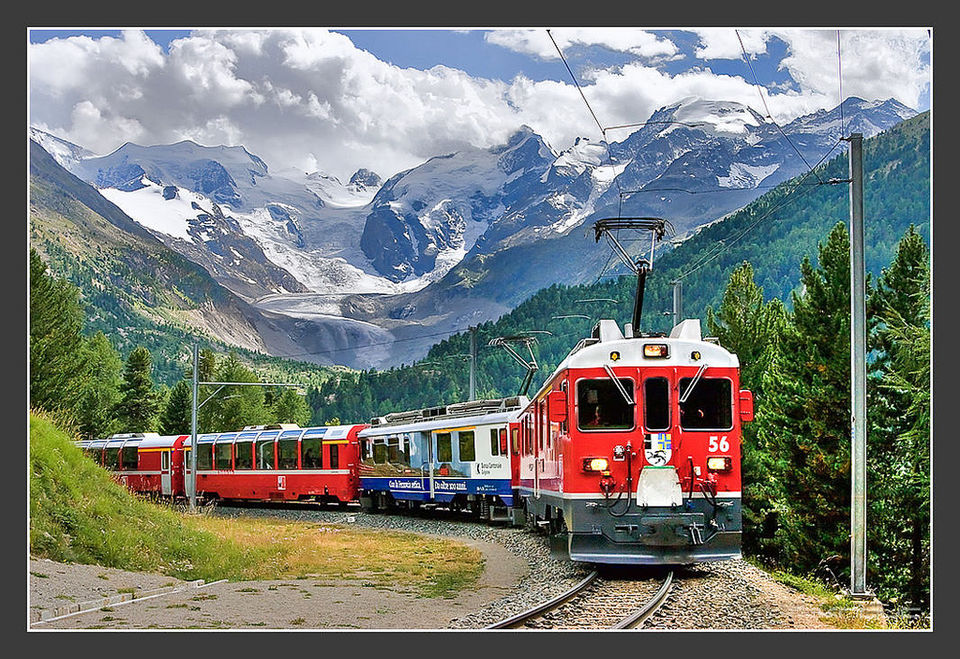 Why should you be stuck on a small, cramped chair in a plane with nothing to see but some clouds once in a while, when you could laze on a cosy seat while looking out at the beautiful countryside in a steadily- speeding train? Choosing trains over planes in Europe is a good idea and offers many advantages such as ease of movement, peace and quiet, fantastic views and the freedom to talk and drink. You also save time and money as trains usually drop you at the centre of the city. In Europe, you can find a train to even the smallest of towns and popular routes have multiple trains going back and forth every day.

Train tickets – what to buy, where to buy them and how to get the best price
You have two options for train travel in Europe – either buying point-to-point tickets or investing in a rail pass. What you should buy depends on your itinerary and style of travel. Let's talk about both of them.
Eurail Pass
The popular Eurail Pass covers the national rail networks of the 28 countries of Austria, Belgium, Bosnia Herzegovina, Bulgaria, Croatia, Czech Republic, Denmark, Finland, France, Germany, Greece, Hungary, Ireland, Italy, Luxembourg, Montenegro, the Netherlands, Norway, Poland, Portugal, Romania, Serbia, Slovak Republic, Slovenia, Spain, Sweden, Switzerland and Turkey. With this pass, you don't need to worry about buying individual tickets. Get on any train in the 28 countries mentioned above, show the pass to the conductor and you're done! Here's some information on how to choose the best pass for your adventure.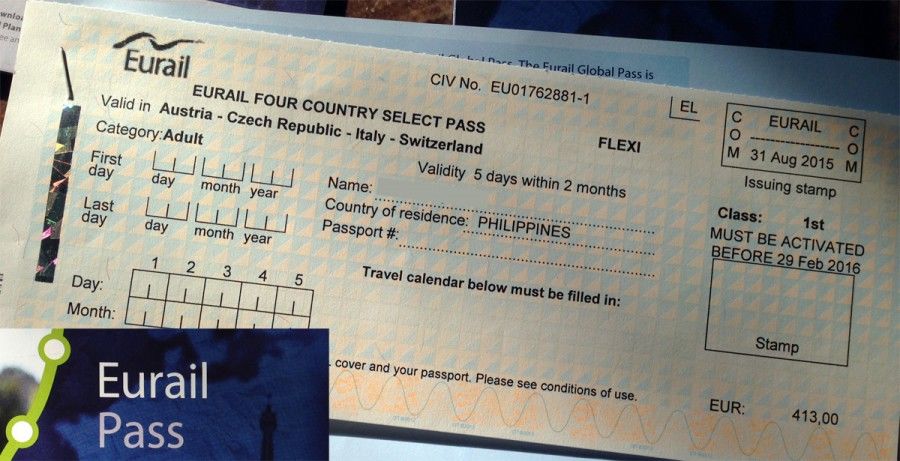 The bad

An Eurail Pass isn't cheap by any standard. An adult pass for three countries (example: France – Italy – Switzerland) for five days will cost you €391. Also, you will have to travel in first class; an option you cannot opt out of on an Eurail pass. Check out the different kinds of Eurail packages for adults here.

If you're below 27 years of age, however, you can get a discounted Youth Pass. This pass is cheaper and also allows you to choose the class you want to travel in. The three-country pass for five days for youngsters costs €257. That's €137 less than the adult pass.
The good
While buying train tickets in advance is the best way to score cheap deals, it does limit your ability to be spontaneous. With an Eurail Pass, you can just wing it. Get up in the morning, pick a destination and hop on a train without wasting time figuring out the most cost-effective deals. This is one of the main reasons why people invest in an Eurail Pass.
An Eurail Pass also comes in handy when you are taking long journeys between cities on high-speed trains. These tickets are expensive, so a pass will help you save substantially. But remember that if you travel through a country where the Eurail Pass is not valid, you'll have to buy an additional ticket for that part of the journey.

Where to buy
While you can purchase the pass at all European train stations, it will be more expensive than if you order it online. To order online, check out the official website or the RailEurope website.
Point-to-point tickets
If your train travel will be limited to a few short journeys from one city to another, then point-to-point tickets from one destination to the other are what you should go for over an Eurail Pass. You can buy tickets at the station as and when you need to, or purchase them a few months in advance if you have an itinerary in place.
An advance ticket from Amsterdam to Berlin costs €39, a big saving over the €60 to €90 per day for a rail pass.
Buying tickets online
Buying tickets online is the best way to score deals and discounts. But there is no single website where you'll be able to find all the tickets for Europe. Instead, you will have to go to each country's own individual rail website to book tickets. And you're likely to find astonishingly cheap fares if you book in advance. For example, when booked 90 days ahead, the ticket from Rome to Florence can cost you as little as €19. On the day of travel, though, it can go up to €45. But remember that most of these tickets will be non-refundable and non-changeable, which shouldn't be a problem if you have a pre-decided itinerary.
Then comes the issue of receiving your tickets. Some rail companies will email you the tickets, which you will simply have to validate at the station. Others, however, might ask you to pick them up from the station of that country. For example, if you are booking a ticket from Paris to Brussels on Belgium's rail website, you'll only be able to get your tickets from a station in Belgium. Bizarre, right? There will be some pre-booked tickets that you'll be able to print out at automated ticket machines at the station as well.
All I'm saying is that it is important to check where you will be able to retrieve your tickets at the time of booking them.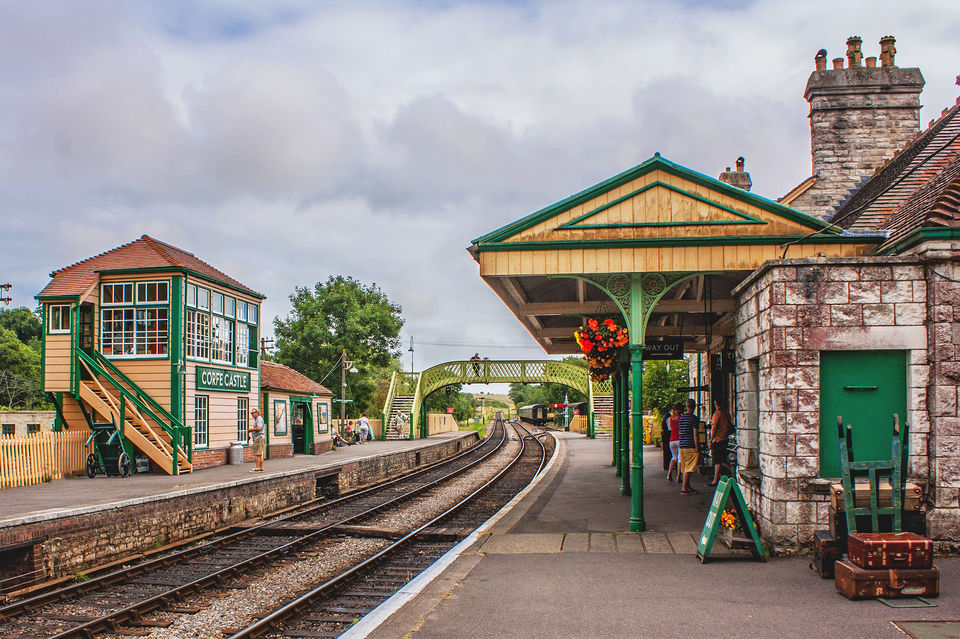 Tickets at the station
Purchasing tickets at the train station is a good option if you're making a short journey or are travelling anywhere in Eastern Europe. Booking online for trips in eastern Europe is tough or just not available, such as with Warsaw-Kiev or Bucharest-Istanbul, and tickets at the station are usually pretty cheap. Some cheap day time trips, however, can be bought in advance here.
How to use the tickets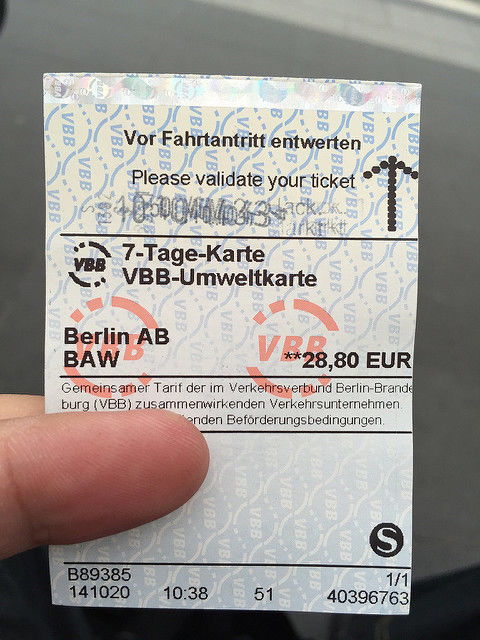 Most tickets have to be 'validated' at the train station. Ask around or find the validating machine and push your ticket inside. The machine will stamp it with the date and time, and you'll be good to go. Once inside the train, the ticket checker will confirm that the ticket has been validated.
Tips
– You can book your train tickets up to 90 days in advance
– Second class is amazing in European trains (it's at least 10 times better than the first class in Indian trains). You don't need to upgrade to first class, unless your company is paying for it
– For longer journeys, choose overnight trains, which are comfortable, romantic and safe
– On overnight trains that take you from one country to another, border patrol might take your passports and return it in the morning. Don't panic, they'll hand it over to you on time
– Use this reliable German website to check timings of all European trains
– The Man in Seat 61 is a very detailed and resourceful website on train travel in Europe and can answer just about every question you have.
Most scenic train journeys in Europe
Now that you know how to book tickets and acquire a rail pass, let me give you the lowdown on the most picturesque train journeys that should find a place on your European itinerary.
Chur, Switzerland to Tirano, Italy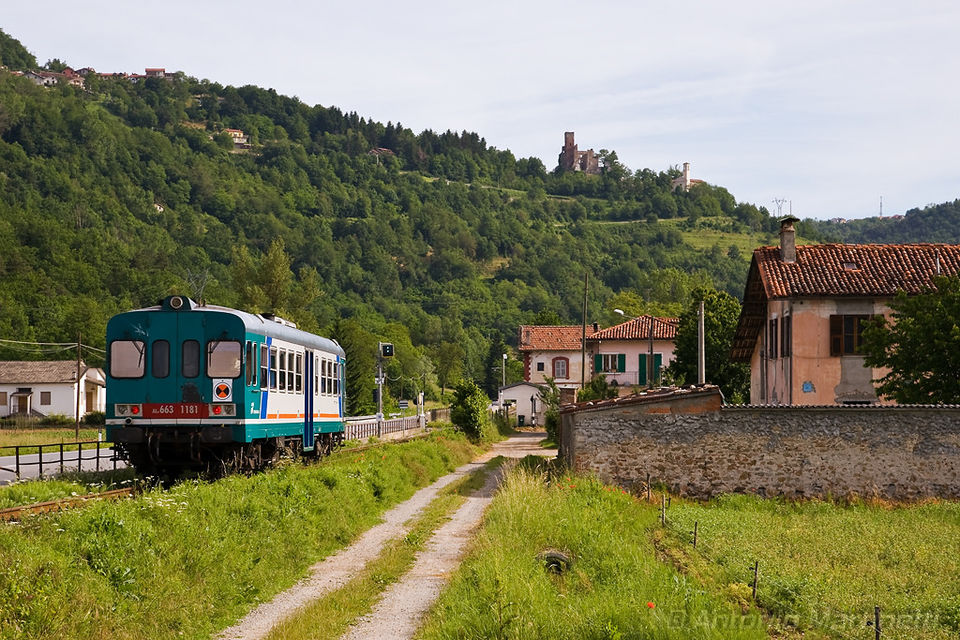 This 4-hour long incredibly-scenic train ride takes you across southern Switzerland and is listed as a World Heritage Site by UNESCO!
Budapest, Hungary to Split, Croatia
A summer-only night train takes you past Hungary's Lake Balaton and stops in Zagreb, Croatia's little-known capital.
Levanto to La Spezia near Cinque Terre, Italy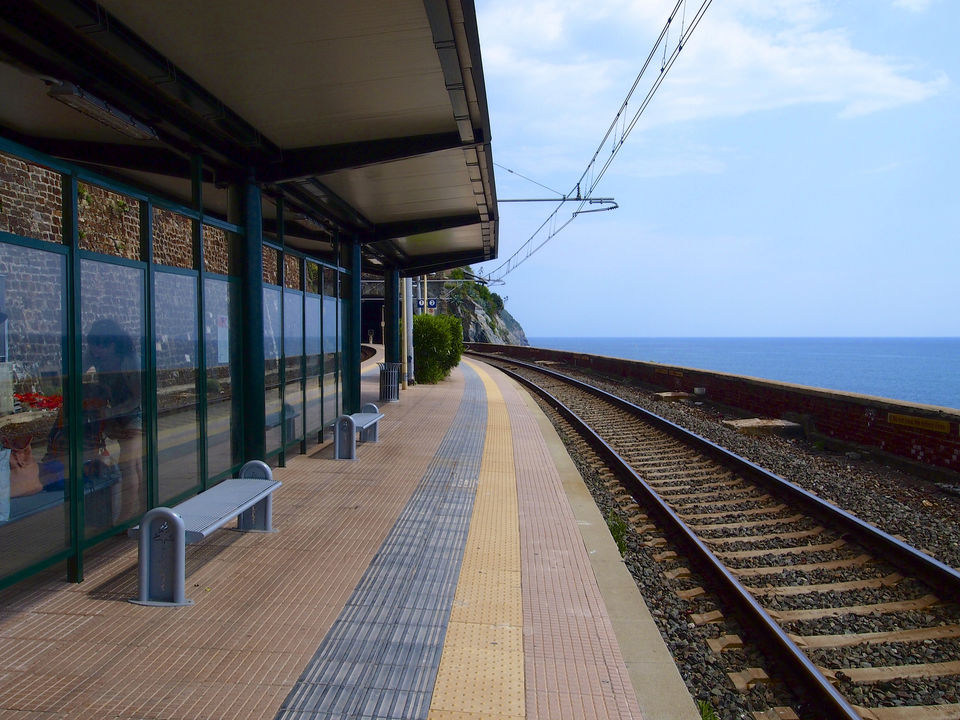 A 20-km journey near the coast looks out to the turquoise sea and comes with idyllic views of vineyards and groves.
Kristinehamn to Gällivare in Sweden
This journey takes you through some ignored Swedish territory with a 14-hour long train ride that will even help you spot some elk and reindeer in the wild Swedish countryside.
Have you taken a train journey in Europe with the Eurail Pass? How was your experience? Share it on Tripoto and become a part of the largest travel community!
Frequent searches leading to this page:-
How much does it cost for a Europe trip from India?, Which is the cheapest country to visit from India?, Which is the cheapest foreign tour from India?, Which is the cheapest destination in Europe from India?