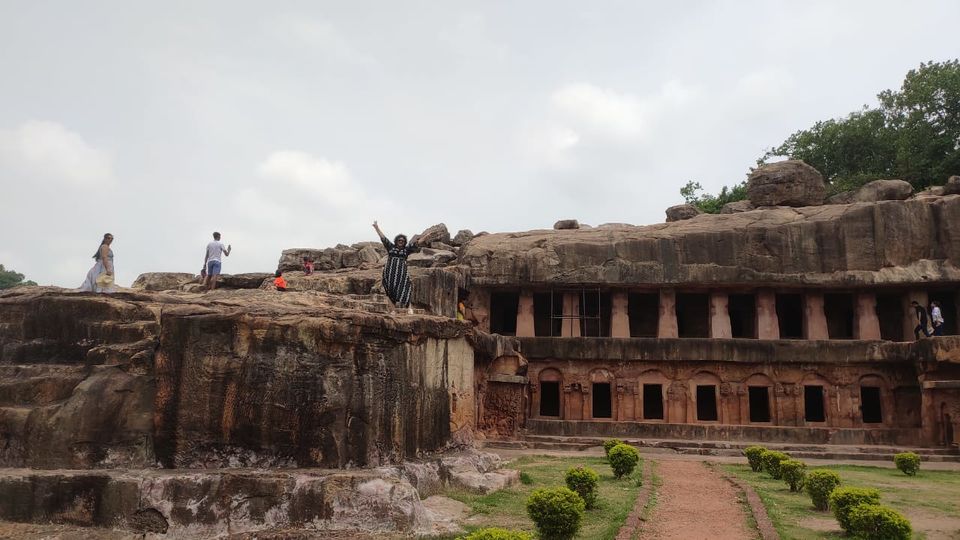 Udayagiri Caves
Udayagiri caves and Khandagiri caves are formerly called as Cuttack caves.These caves are situated on two adjacent hills. Udayagiri has 18 caves while Khandagiri has 15 caves...
Udayagiri:
The archeological survey of India is incharge of the Udayagiri caves. Udayagiri is a Buddhist rock-cut caves.Udayagiri means "Sunrise Hill". It is a double storeyed monastery. Inside it there are 18 caves.The major attractions in Udayagiri caves are(Rani Gumpha, Hathi Gumpha, Ganesha Gumpha, Vyagraha Gumpha)
I feel morning is the best time to visit Udayagiri as sun ☀️ is not rasping on us. As we keep exploring all the Gumpha's inside, you will enjoy each and every site of it. If you are zoophilist then let me tell you...you're gonna meet your loved ones. These monkey's 🐒 are super friendly with us. They love to get pampered and they pose super well when we are clicking pictures with them.
The Udayagiri monument remains open from sunrise to sunset. This is the must visit monument in the city of Bhubaneswar.
☀️ Odisha the state of Rising Sun ☀️
#curltales_traveldiaries #india_travel_tourism #exploreindia #odisha #bhubaneswar #udayagiri #udayagiricaves #goldentriangle #OdishaTourism