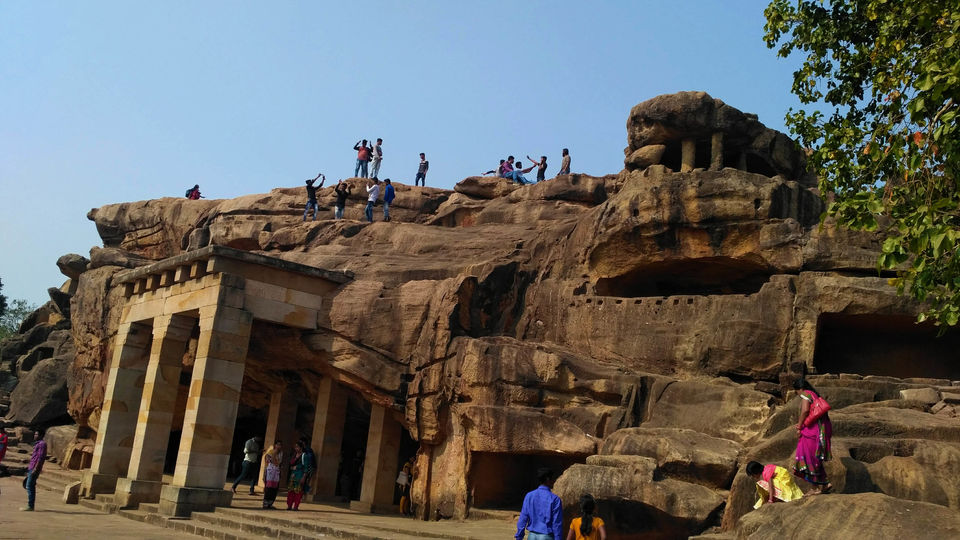 It was a normal winter sunny day, I think on 14th Feb, 2018. When I with four of my friends were decided to have a visit to Khandagiri & Udayagiri, to which we had been discussing almost every weekends.
Hopefully, we were lucky to know that every year during the second week of February (Magha Saptami) , there's a huge celebration in the form of a fair famously known as "Khandagiri Mela",
and after knowing it was the last day of the Mela. We almost rushed hurriedly to go & enjoy our weekend.
Since it was only 20 km away from our college, or to be more appropriate it was 10 km from Bhubaneswar Rly. Station therefore time and transport was not an issue.
We had packed our bag with all the necessary items (snacks, water-bottle, etc) and drove our bikes for almost 40 mins to reach their and parked our vehicles near a shop.
Since, it was a seasonal time for all of them the roads which headed to the Caves seems to be very busy so we started to follow the road along with the people towards the temple which was visible from few mts. distance from the main road.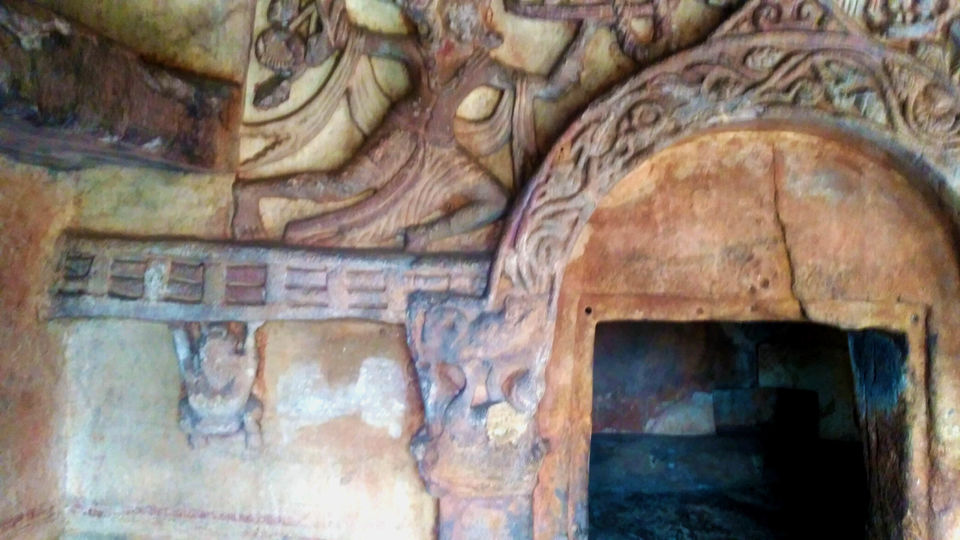 As I was moving forward my anxiety level was increasing to a peak and happening such things was very obvious for people like me who loves exploring historic places and this place is itself a blessing of history. Entry fees for Citizens of India and some of the near by countries is Rs. 25 , for other foreigners it is Rs. 300 and free for children below 15 years. The timing is from dawn to dusk.
Udayagiri and khandagiri Caves, formerly called Kattaka Caves.Udayagiri means "Sunrise Hill" and has 18 caves while Khandagiri has 15 caves. I will provide link for those(who want to know the detail of those caves) later in the post.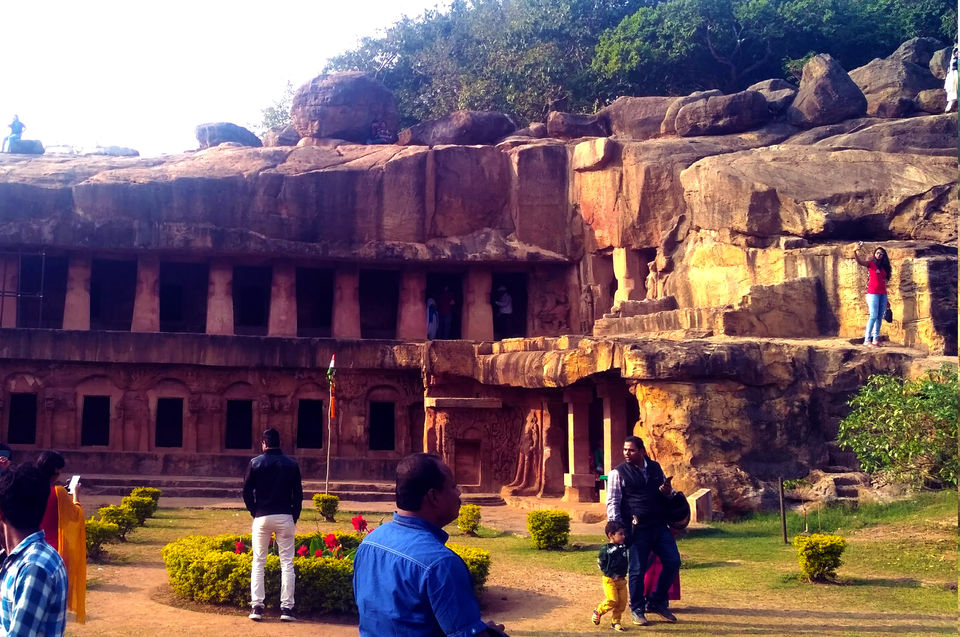 Some of the famous caves which is well known is in Udayagiri is Hathigumpha (cave 14) and Ganesh Gumpha (cave 10) that are especially well known due to artwork treasures of their sculptures as well as due to their historical importance. Raninka Na'ara (Queen's Palace cave, cave 1) is also an extensively carved. The Ananta cave (cave 3) depicts carved figures of women, elephants, athletes, and geese carrying flowers.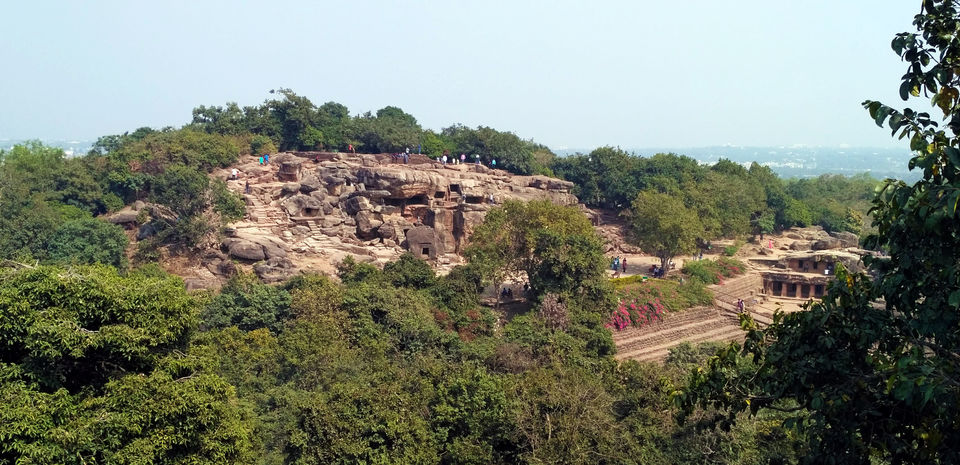 The temple which is on the top of Khandagiri hill is Digambara Jaina Temple, the hill is honeycombed with a series of rock-cut Jaina caves which is under ASI(Archaeological Survey Of India). The scenic beauty was pacifying over top of the hill. There were many monkeys also from which we have to be aware of.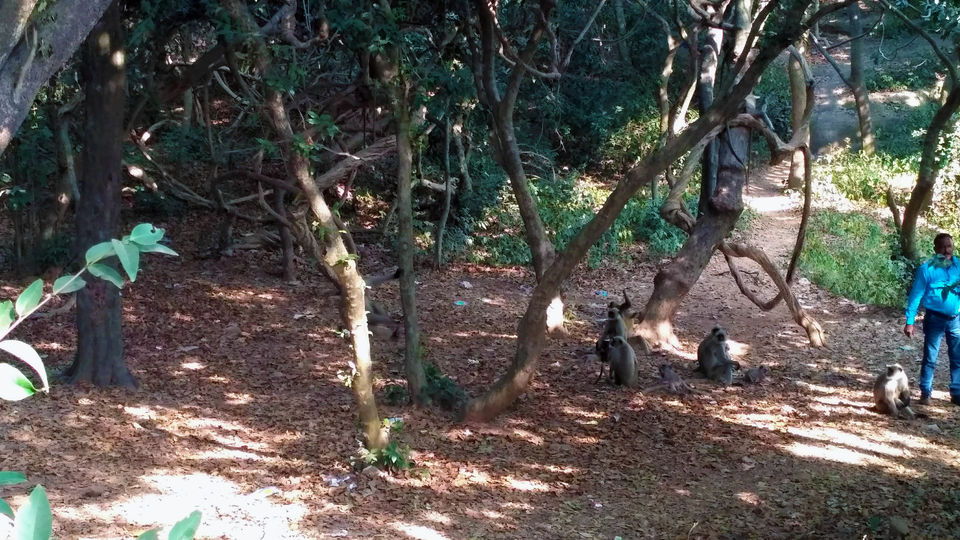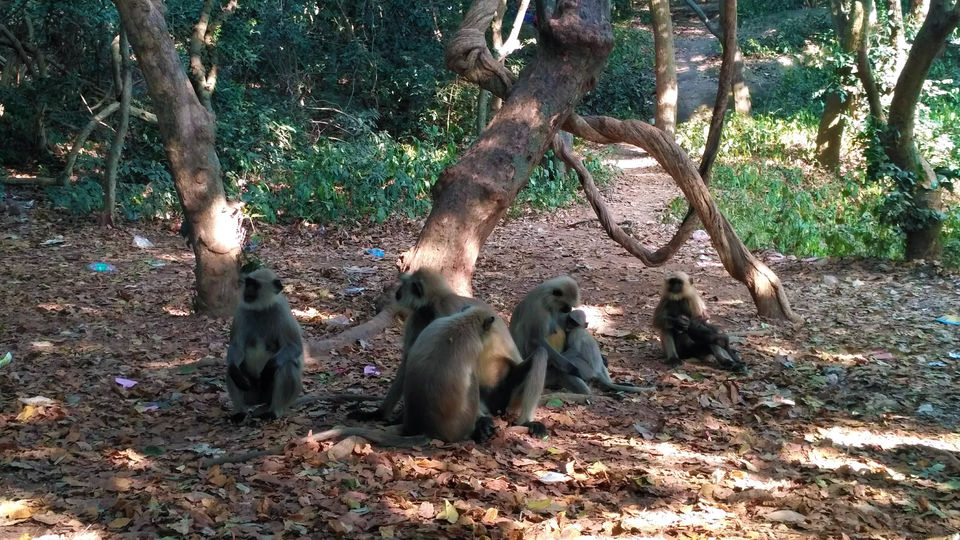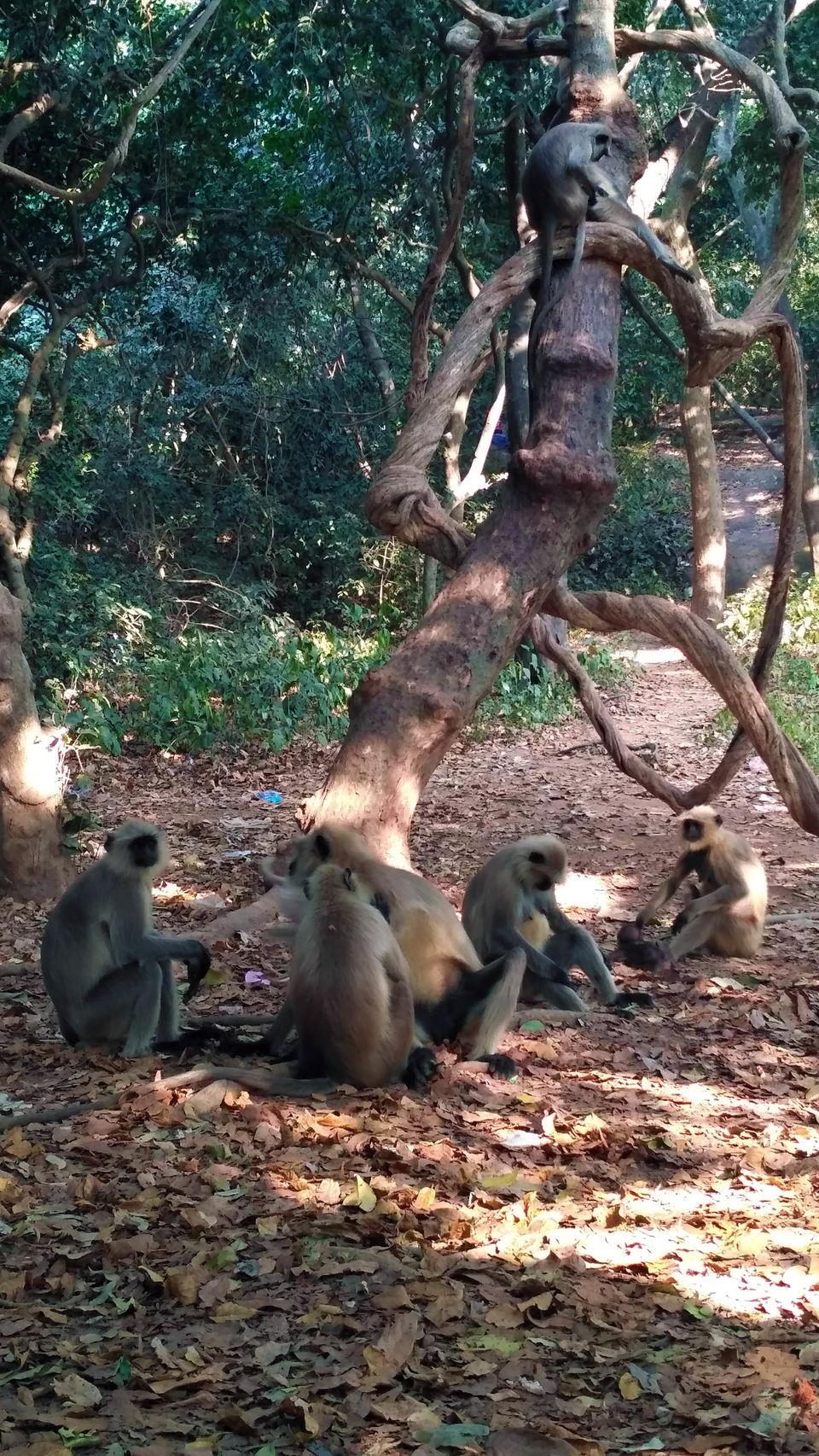 After reaching at a height or I can say at the top of the hill the whole view of the surroundings were great! And the best thing was the unexpected change in the weather condition which was unbelievable because at time the sun was shining at it's peak when we reached at the top but on the other hand there was a shower of rain which made the climate awesome.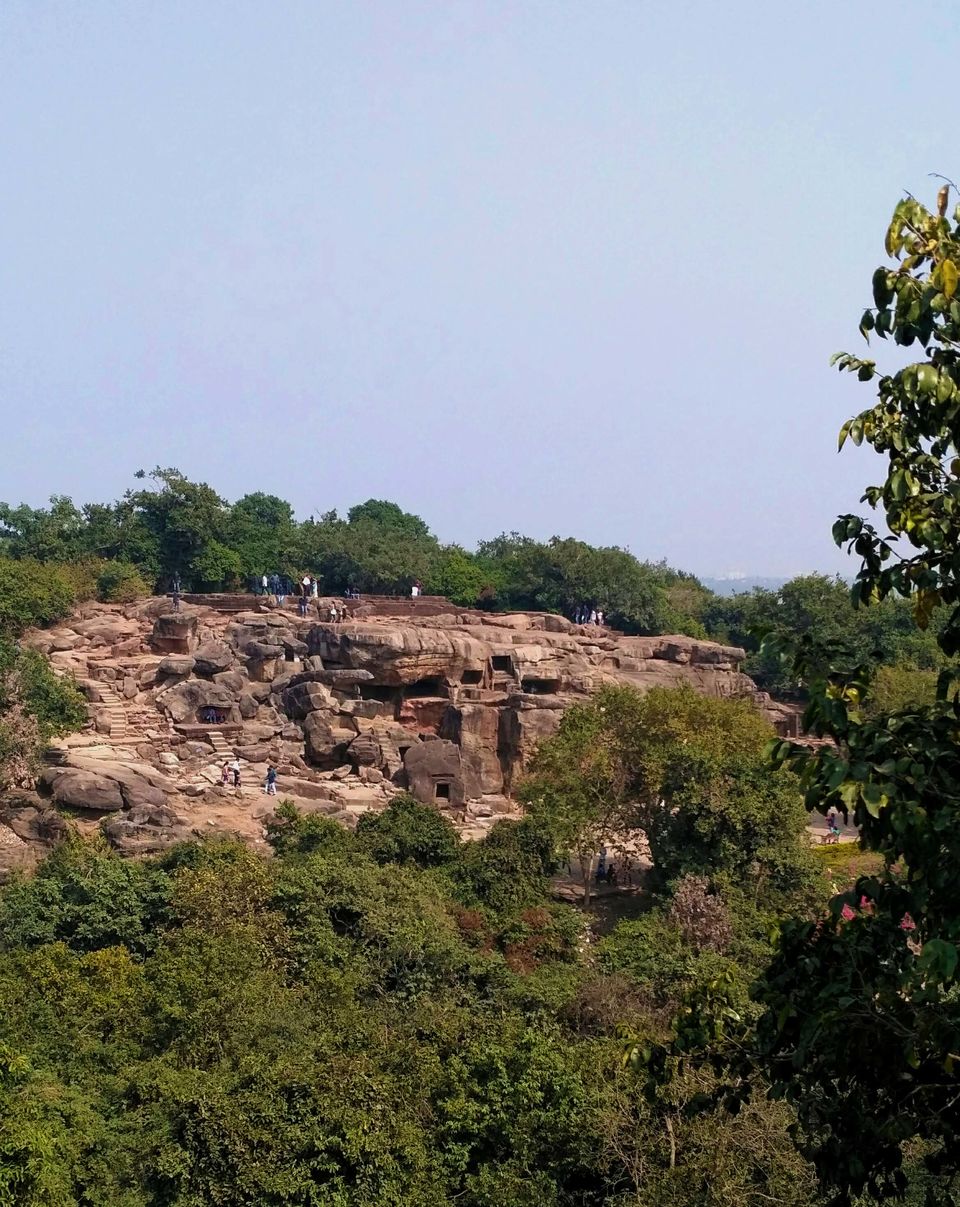 The place was really good for those who are really interested in photography for those people it would be really a great opportunities to show their skills. The city from their looked so beautiful which cannot be described by only word's to experience such magnificent scene you must have a visit here.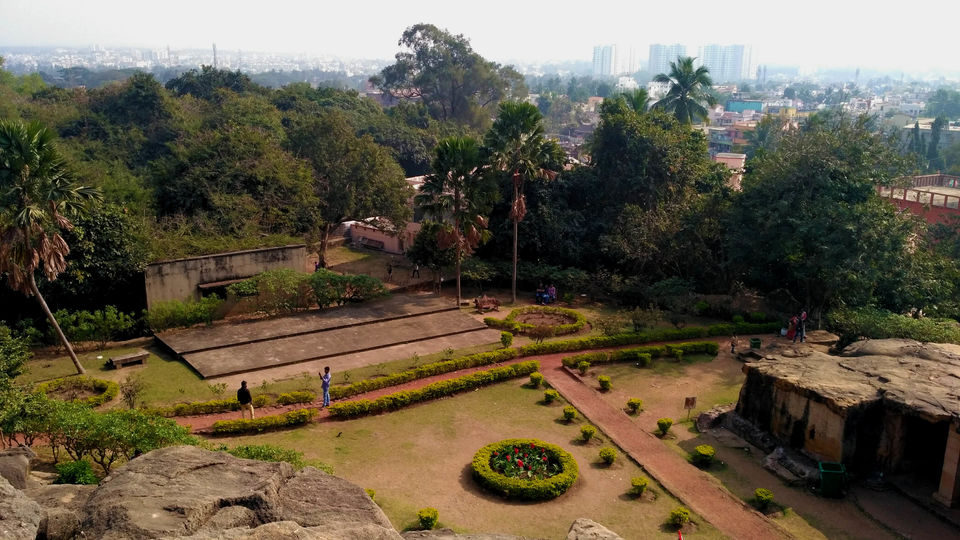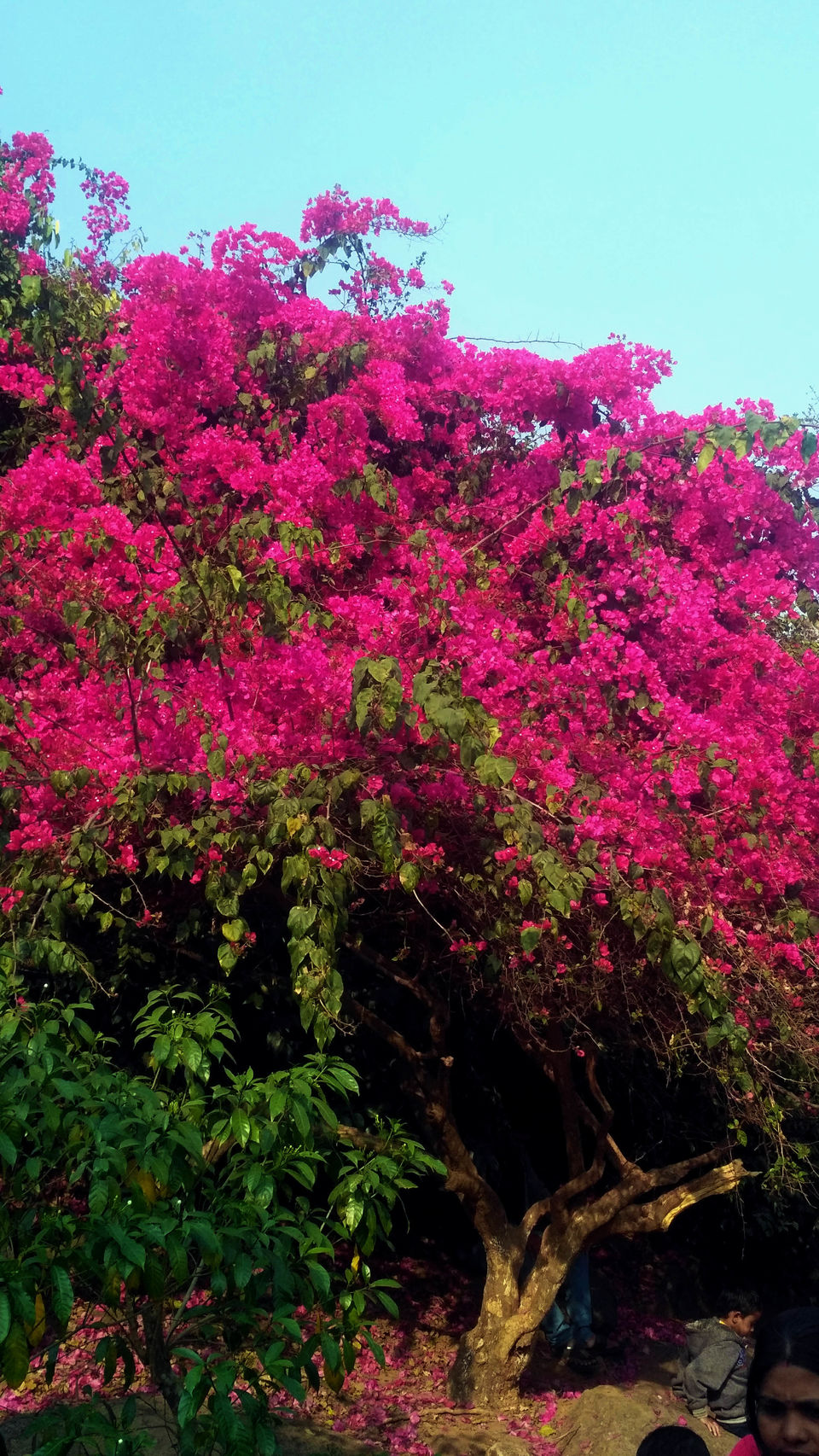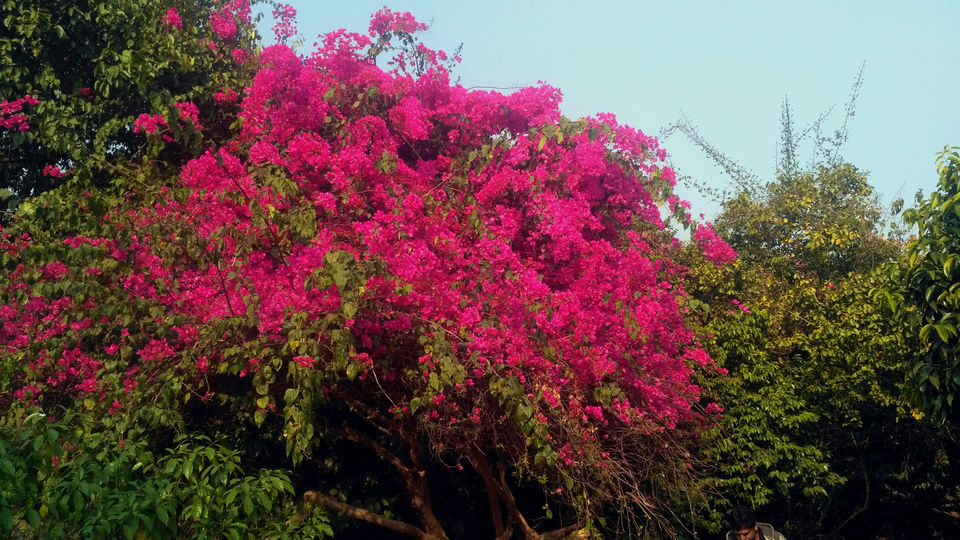 One can easily spent a few hours in this grandeur place. After wandering and exploring all such beauties we had a lunch in near by restaurant at a reasonable price, there were many stalls and restaurants in that place and also many hotels including OYO facilities are available too for those who wants to explore more in bhubaneswar so one will not have any problem regarding lodging and fooding.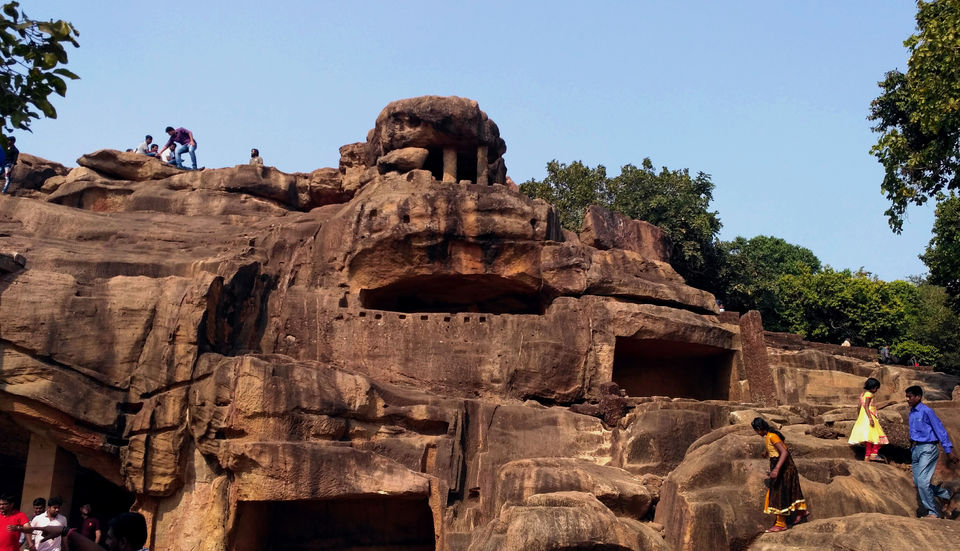 By that time the sun has set and we were tired too but one more thing was left which was main forte of the Mahotsav that is annually held the Khandagiri Mela organized by Odisha Tourism Department in which tourist & travellers comes from all corner of the globe and get a chance to enjoy the art and craft activities which they would adore the most. Many more attractions there was the cultural and entertainment programmes which includes many dance performance, sand art activities, singing etc. Many craftsmen and traders get opportunities to attend the "mela" and get a glimpse of the real talent and expertise.
At the last I would like to convey that you all must have a visit to this place once. It was really worth coming here! For further queries you are feel free to mail me - hks210898@gmail.com .
"Credits : wikipedia" :- https://en.wikipedia.org/wiki/Udayagiri_and_Khandagiri_Caves .