You might have heard of the most prominent Oxford University and its great college campus. But, have you ever heard about the amusing Oxford city where this university is situated. Oxford is known as one of the best travelling destinations for travellers. Not only because of the University, but there are also many other things that attract people to visit this place.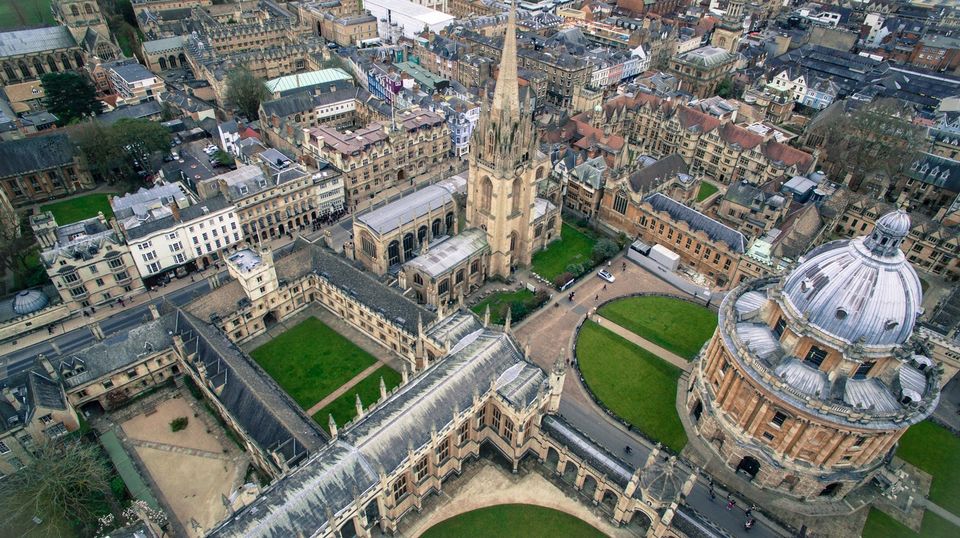 From extraordinary pubs to the historical museum, Oxford is home to many travelling destinations. My wife and I planned to visit this beautiful city on our vacations. And believe me; we had a wonderful experience visiting this city. So, if you're planning to visit Oxford at any time of the year, then you must read this blog.
Here, I have mentioned the attractions and things that you can do in Oxford city. You might have heard of some of these locations, but some attractions are more beautiful than you think. But, before that, it's important to know how to reach Oxford city if you're visiting first time.
Reaching Oxford City
If you live any of the nearby cities to Oxford, then you can easily find a bus or train to reach there. However, if you're travelling from any outside town or country, then you'll have to board a flight. We boarded a flight from Scotland and arrived at Heathrow airport, as it is nearest to Oxford city. After arriving at Heathrow, we booked a taxi to reach Oxford from Jewels Airport Transfers and then started our journey to explore this city.
Things to Do in Oxford
1. The Tour of Oxford University
Most people know this city due to the world-famous Oxford University. So, you must visit this place when you are travelling to Oxford. And if this is your first visit to Oxford University, then I suggest you hire a guide who knows it colleges, hidden corner points, and quads.
For those who think it's just a university and why they should visit it. Then let me tell you that this marvellous university holds 38 independent colleges with magnificent Christ Church. From Bodleian Library to Radcliffe Camera, every part of the university provides a wealth of beauty, history and knowledge. You will never get bored while touring the Oxford University.
2. Explore Nature's Beauty at Botanic Garden and Arboretum
It is one of the oldest botanic gardens of the UK with a stunning 130 acres of woodland that gives you the freedom to escape from the busy work-life and recharge in. This botanic garden features more than 6000 types of plants with scientifically-important grounds and glasshouses.
Apart from the botanic garden, you can also visit Harcourt Arboretum, which is a 10mins drive from Oxford University. And if you plan your trip at the right time, then you might get a chance to see the bluebell wood in its full and blooming glory.
3. Free Yourself at the Blenheim Palace
If you want to free yourself from the stressful life and take some time to swan around a baroque palace, then Blenheim Palace is the best destination for you. It's not actually a Palace, but due to its size and splendour, it holds the first place in the world Winston Churchill. It is a huge country house having a huge garden and parkland.
The Blenheim Palace is best known for the birthplace of Winston Churchill. You can wander through the house to explore its historic beauty, but don't forget to make tracks in the vast surrounding parkland, as you might not find your way back to the entry easily.
4. Expand your Brain at Pitt Rivers Museum
Being one of the most famous museums in Oxford, Pitt Rivers Museum is a place of archaeology and ethnography collections that can expand people's brain by looking at some very, very tiny heads. People often don't find museums exciting, but Pitt Rivers is an exception just like The Natural History Museum.
It is famous for containing some shrunken heads, but there are also more than half-a-million exhibits. Moreover, entry to this museum is completely free. So, why not visit a place that offers some extraordinary things for free.
5. Go Punting
Punting is one of the exciting things to do in Oxford to pass your time. Also, you can enjoy it for an extended period of time. And if you're lucky, you might even find a pub somewhere while punting. My wife and I went for punting, and I was given the task to figure out how to make the boat move along the river in the right direction. And being honest with you guys, I wasn't good at it. However, my wife did punting much better than me.
You can go to Cherwell Boathouse to start with punting. It is a great location having pubs in both directions. Also, they have a classy bar and restaurant on-site if you don't find any bar during the half-hour upstream punting.
6. Visit Oxford Castle
If you're planning to visit Oxford with your family, including children, then you'll really enjoy visiting Oxford Castle. It was built in the 10th century and served as the first main defensive centre of the town. However, from the 14th century, it was being used as a prison to hold prisoners.
During the English Civil war, most of the castle was destroyed, and the remaining portions were incorporated into Oxford's official prison. Till 1996, it stayed as an official prison of Oxford. After that, it was reconstructed, and now it serves a number of functions for visitors. Also, there is a George Tower near the castle that offers a great view of the entire city from its roof.
7. Enjoy Drinks at Eagle and Child Pub
It is a classic Oxford pub that is owned by St John's College. It used to be the preferred boozer of Tolkien, C. S. Lewis, and others. If you want to booze while reading books written by some of England's most famous writer, then a trip to Eagle and Child Pub is a must.
It is famous because writers like Tolkien, C.S Lewis, and others used to meet here to mull over manuscripts. The first draft of "The Lion, the Witch and the Wardrobe" was also written here.
8. Enjoy a Musical Concert
Just like London, Oxford is also home to many musical and live concerts. The Holywell Music Room is known as the oldest custom-built concert hall in Europe that hosts live shows for over 250 years. Many individuals and ensembles from around the world perform live at the Holywell Music Room.
However, it is just one of many music venues in Oxford that are used for public concerts. There are many other music halls in Oxford that offer live music like Jericho Tavern. If you don't get tickets for Holywell Music Room, then look for advertising posters on the walls of Board Street that provide details for other music events in the city.
Mentioned above are only some of the things that we explored during our journey to Oxford. However, we also went shopping; describing that part here is not easy for me because there are a lot of streets in Oxford that offer a fantastic shopping experience for every individual.
So, if you're visiting Oxford, then make sure all the above things in your to-do list. And believe me, you'll have one of the best travelling experiences of your life.