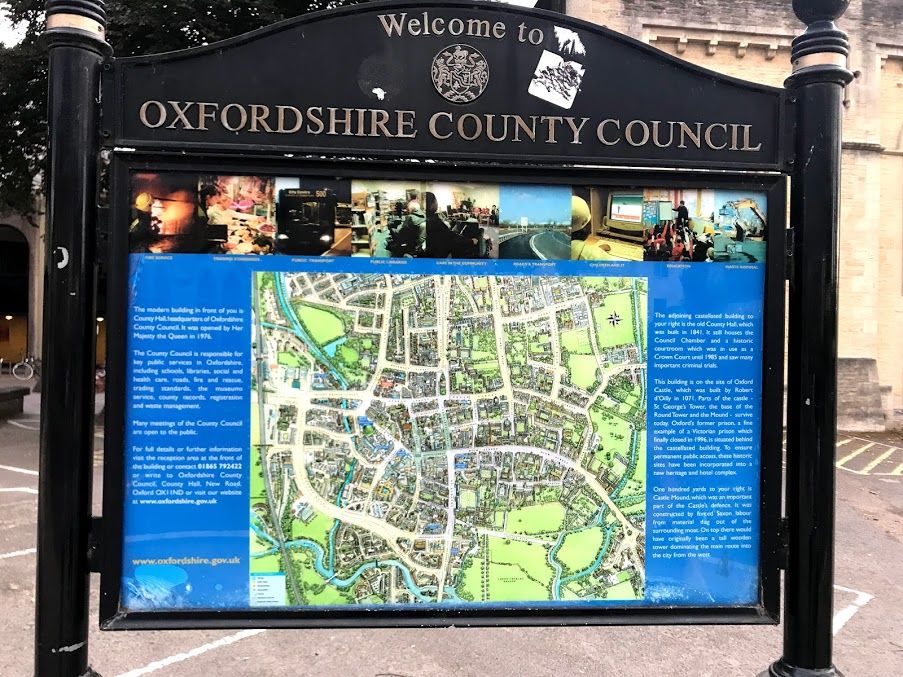 After exploring Cambridge, I was all set to visit Oxford. I had read a lot about the student lanes and colleges of Oxford. I was invited at the Chapel of the Somerville College for the book release of 'One Century is Not Enough' written by the former cricketer and BCCI President, Mr. Saurav Ganguly and co-authored by Mr Gautam Bhattacharya, renowned sports journalist. This was a joint initiative of University of Oxford, India Society and Star Sports. Earlier, the actor Abhishek Bacchhan was also expected to be the part of the event but due to unavoidable circumstances he wasn't able to attend it.
We reached Oxford by train and was all set to participate in the event. The area was all set to welcome the dignitaries and we were excited. After Ganguly arrived, he started talking about his journey and how he thought of penning down his thoughts in the book. Mr Gautam Bhattacharya also shared his experience and narrated some incidents which happened while writing the book.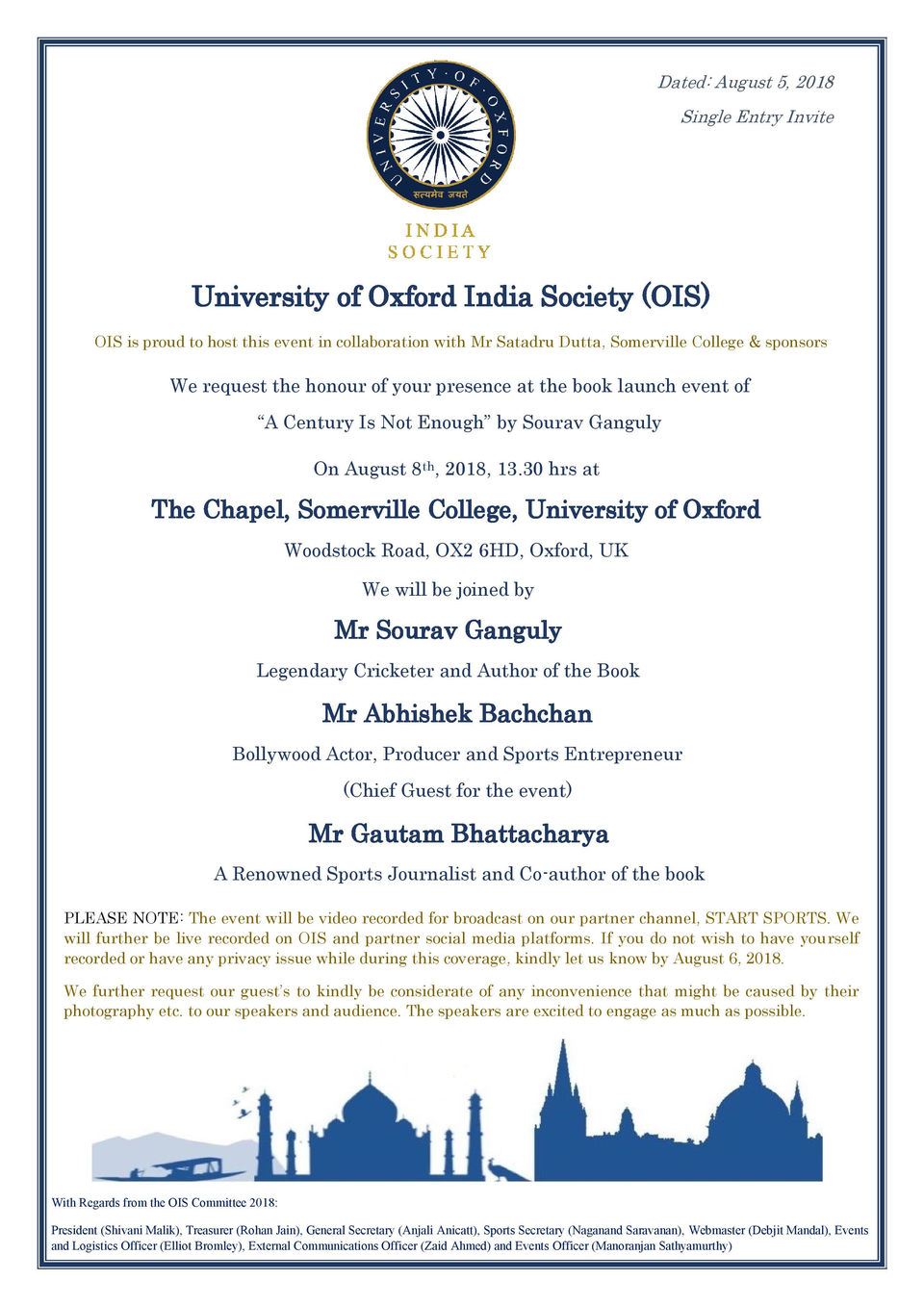 After his speech, he opened the house for questions. I also asked him a controversial question that how would he react if Greg Chappell incident happened to him at the matured stage. He smiled and responded that he has realized that sometimes silence does the needful rather than indulging in the brawl.
After the event, we rushed for a quick photograph with Ganguly but he turned out to be snobbish and arrogant. It seemed that he was full of himself. However, I took his autograph in my book. There was a huge price discrepancy in his book which was sold in India and UK.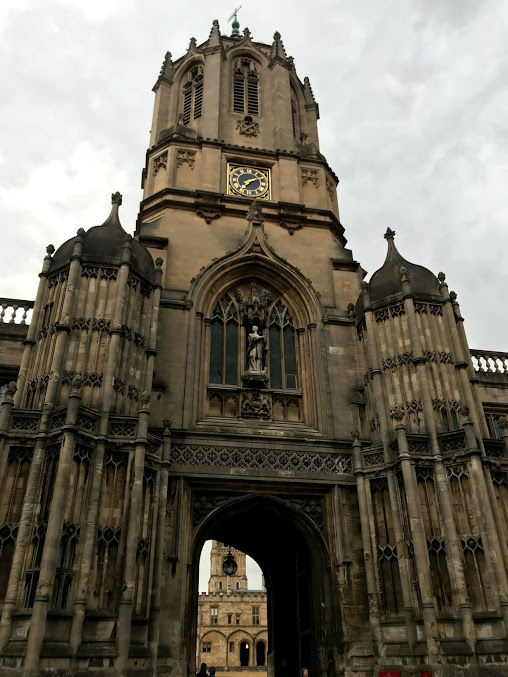 After having this interaction, we went to have lunch at an Indian restaurant named '4500 Miles from Delhi.' We ordered Butter Chicken and Naan. The steward was from Nepal and told us that Saurav Ganguly also had lunch from there. While we were having lunch it was raining. The rain stopped after lunch and we explored the Westgate Shopping Centre which was at the heart of the place. We purchased a portable mobile power bank along with a bag which had a UK flag made on it. Apart from that, I wore a Tshirt of Oxford along and bought some funky keychains. After strolling a bit, Sritik had Brownie Sundae with Coffee where as I had some French fries which was quite delicious. The evening was quite serene and the weather was quite pleasant.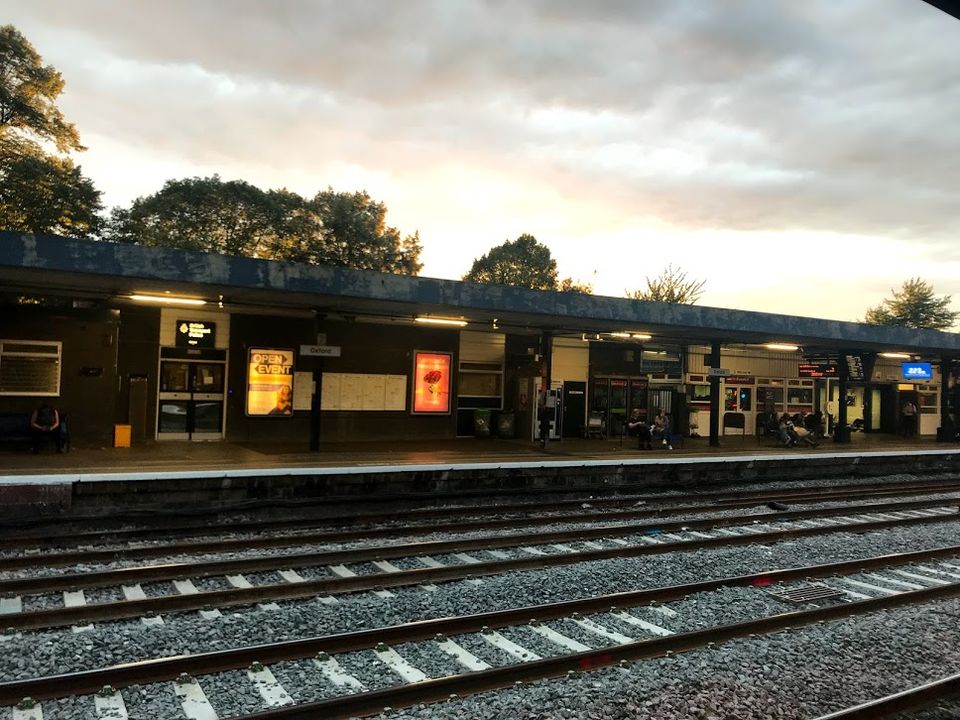 Overall, it was a fun filled trip with a different young experience. The streets had the fragrance of colleges along with the aura of students. Even though we returned in the night, the experience was revitalizing and fresh. This was one of the quick trips which we completed without taking much travelling pains. The trip to University of Oxford is highly recommended and you can have a quick weekend get away if you wish to explore the county. So, pack your bags and get set go…