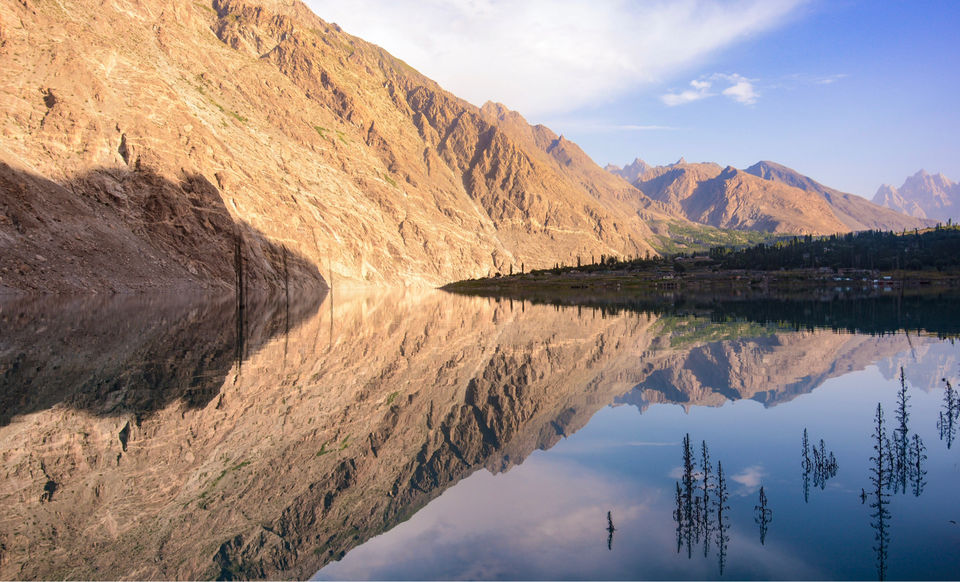 Attabad lake also known as Gojal lake is located in Gojal valley(Upper Hunza). It was formed on 4 January 2010 due to a massive landslide at Attabad village, Hunza. It blocked the flow of River Hunza, creating a natural lake and burying 20 people beneath it. The rising water displaced thousands of residents of Gojal valley and submerged it's countless villages, fields, orchards a well as a 19-kilometre stretch of the Karakoram Highway (KKH).
In 2012, a spillway was made to release a steady flow of water and as the water level reduced, it revealed some land that had been buried but most of it is still underneath.
The KKH is now rebuilt by Chines engineers. A new connection is being carved into the mountains making long tunnels around the lake known as Pak-China Friendship tunnels. Before the connection is restored, the only way to reach the villages of Shishkat, Gulmit, Passu and places onward to the Chinese border was to cross the beautiful, blue lake by boats.
Now this beautiful lake has become a tourist point and a source of income for locals.
Here are my 10 favourite shots of Attabad Lake.
www.instagram.com/thehunzailad/