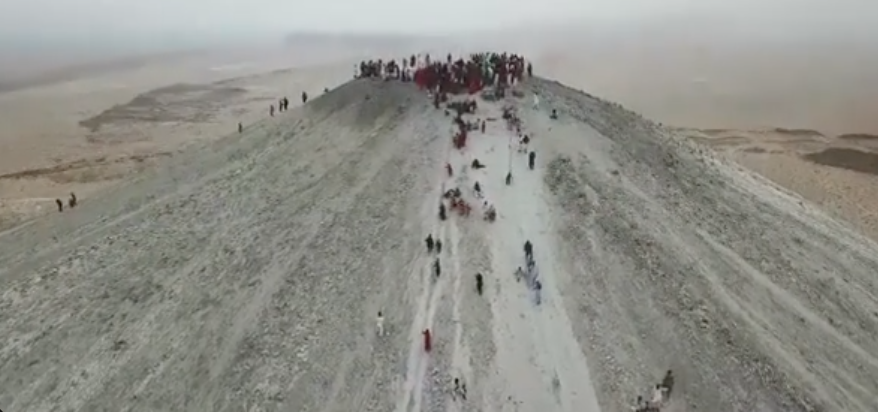 Thousands of Hindu residents of Pakistan can be seen climbing atop a volcano at Las Bela in Balochistan province of Pakistan.
Why are they doing this?
Chandragup is a 300-foot tall mud volcano situated in the surreal Mars-like landscapes of Balochistan. It is a site of immense religious significance for the Hindus. An annual four day pilgrimage is organised in April by Sadhus and Hatt Yogis which is attended by Hindus from Pakistan as well as India. The pilgrimage begins from Karachi and ends 330kms away at Hinglaj Mata Temple in Balochistan. An important ritual of the pilgrimage is hiking up Chandragup.
Hindus climb up this wish-fulfilling volcano and offer their prayers to the deity of the volcano. They also put coconuts and flowers in the mouth of the volcano. Some people carry back the mud that erupts from it and use it to build miniature houses which would bring good luck to their homes.
Climbing up this volcano is no easy feat. One has to traverse through treeless, unearthly looking landscapes amidst dust storms and intense heat through Hingol National Park. The pilgrimage begins from the western edge of Thar desert, takes a route towards the Arabian sea and then re-enters the dry terrain of Balochistan.
The pilgrimage ends at Hinglaj Devi Temple situated in a canyon in Lyari Tehsil of Balochistan. Hinglaj Devi is one of the most important Shakti Peethas according to Hinduism. It is considered that Devi Sati's head fell at this shrine now in Pakistan. To read more about Devi Sati's story and the Shakti Peethas see here.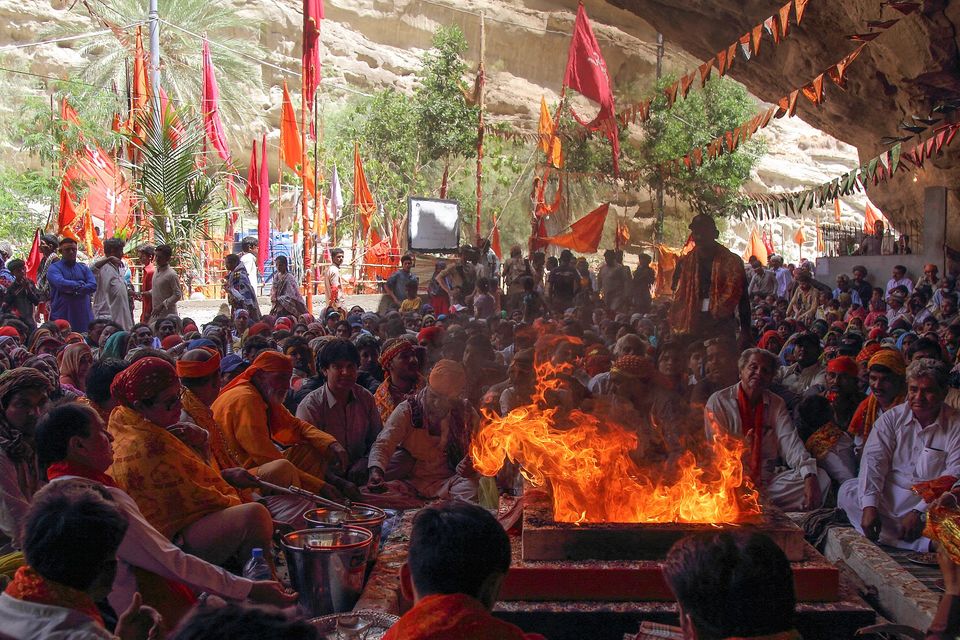 The local muslims also revere the site and participate in the pilgrimage. They call the pilgrimage Nani Ki Haj.
While the political boundaries have separated the two nations, religion and folklore has brought people together. It is heartwarming that the Non-Hindus preserve and take care of a Hindu religious site and help organise the 4 day long procession.
Have you ever been overwhelmed by a cultural phenomenon? Share your stories with the Tripoto Community.