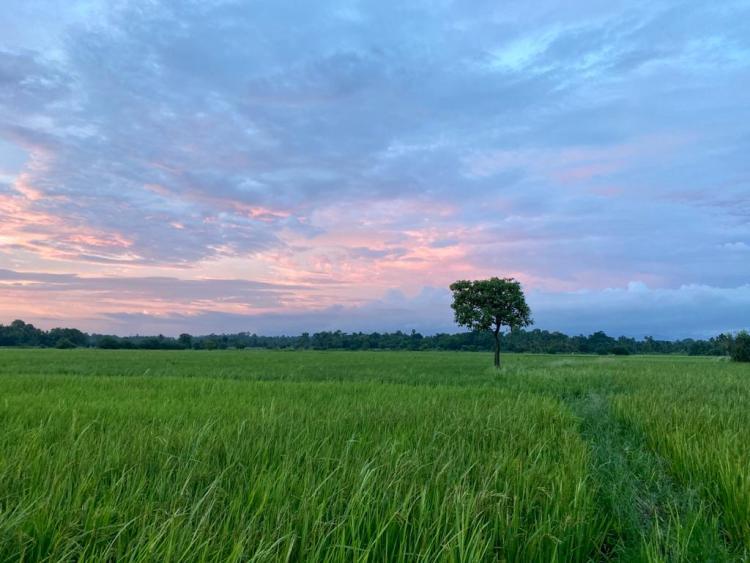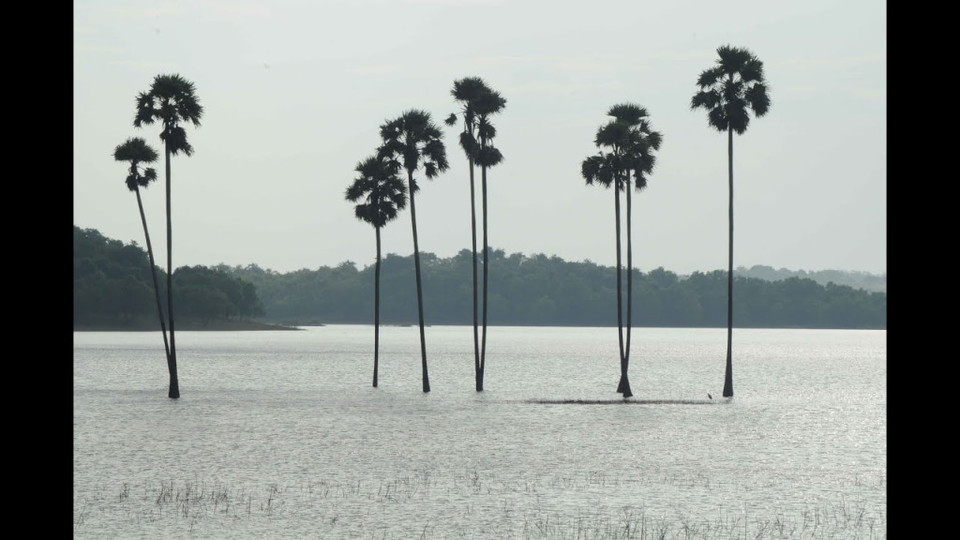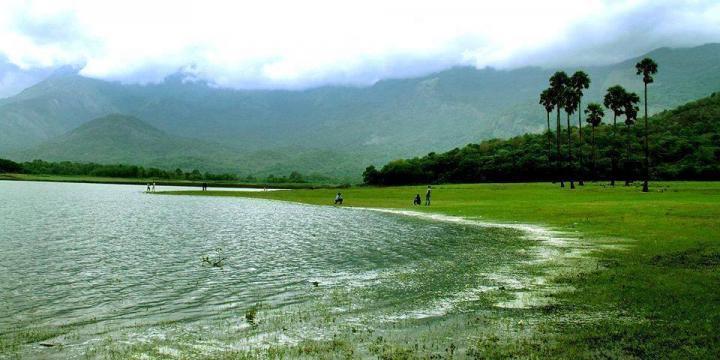 Are you looking for a quiet place to breathe? A place to drown all your worries and attain total calmness? Visit Palakkad, the land of paddies and western wind! Popular for its unending paddy fields and November wind, Palakkad, or Palakkatussery (as it was once called), makes Kerala the true 'God's own Country'! Here I have some of the unpopular, non-touristy, not crowded, yet worth visiting.
If one is visiting Palakkad, Malampuzha Dam wins the first spot on their itinerary. But, what they are missing is the beauty that is lying behind Malampuzha Dam - Kava. Just about 2 km from the buzzing tourist spot, Kava preserves the tranquility of rural beauty.
Kava Island, hardly 14 km from Palakkad town, is a scenic beauty surrounded by Malampuzha Hills and a calm green lake.
Best Time to Visit: October- February; Early morning before 10 or evenings, as the climate gets humid other times.
2) Chinganchira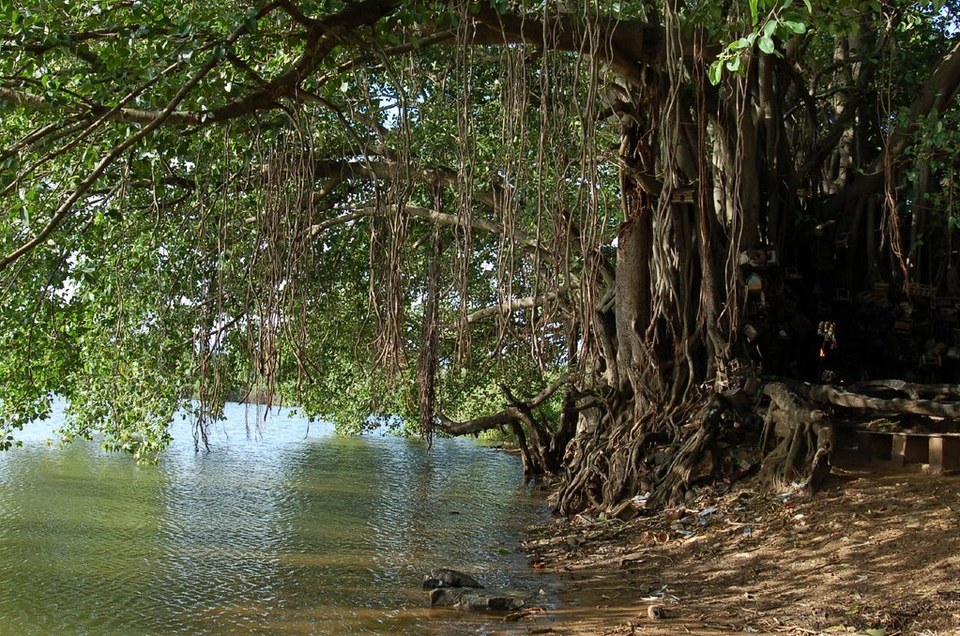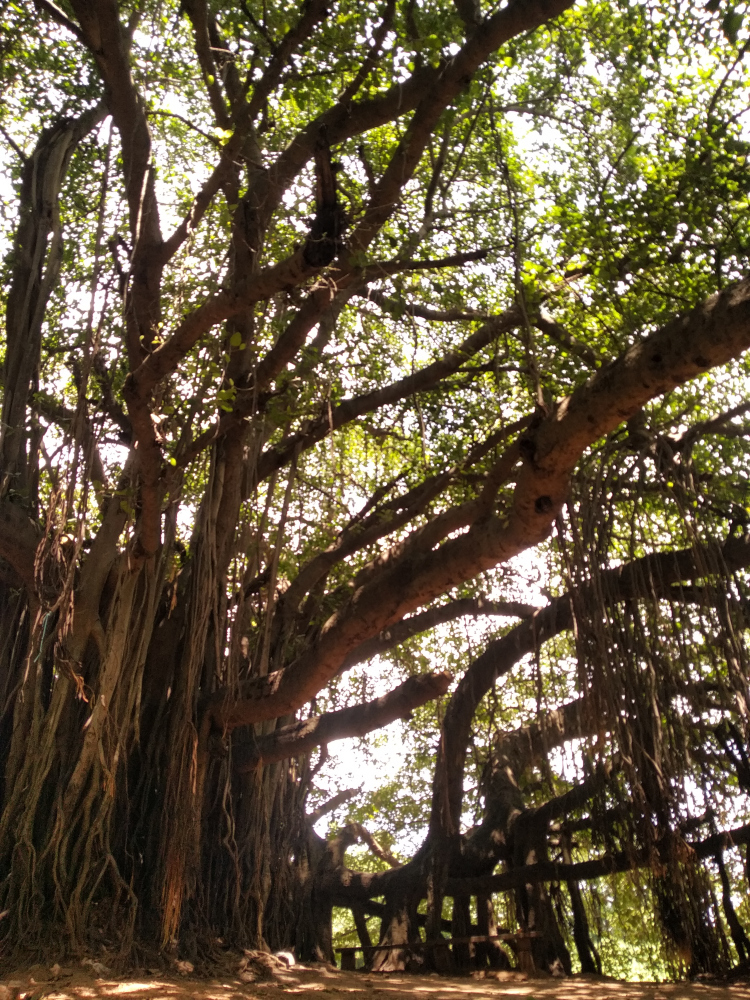 Chinganchira can be called the Baskervilles of Palakkad, but believe me, it is very real. Banyan trees have a reputation for being holy and scary at the same time. The main attraction of Chinganchira is that the whole place was born of the canopy of the Banyan trees spreading over an acre, with the deity of karuppuswamy near the tree roots. The whole place looms of so much mystery that you get a peculiar holy horror vibes
Chinganchira is a 20km ride from Palakkad town, located near the town Kollenkode.
Best time to visit: Weekdays
3) Kollenkode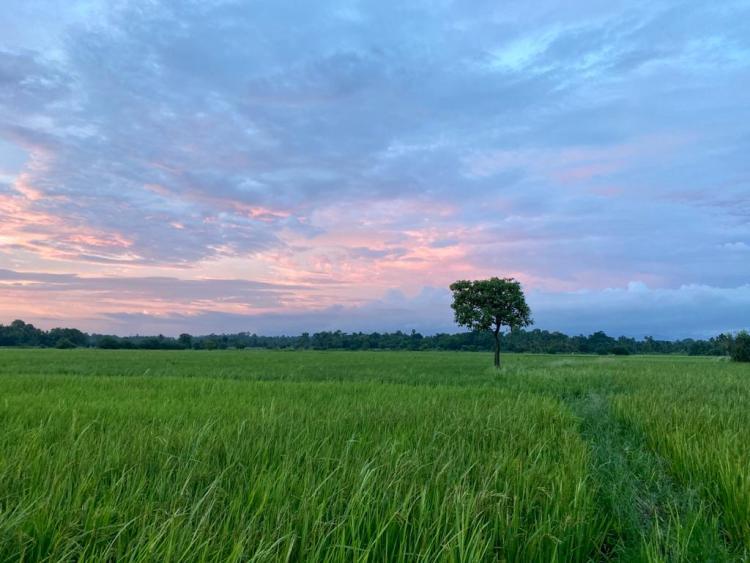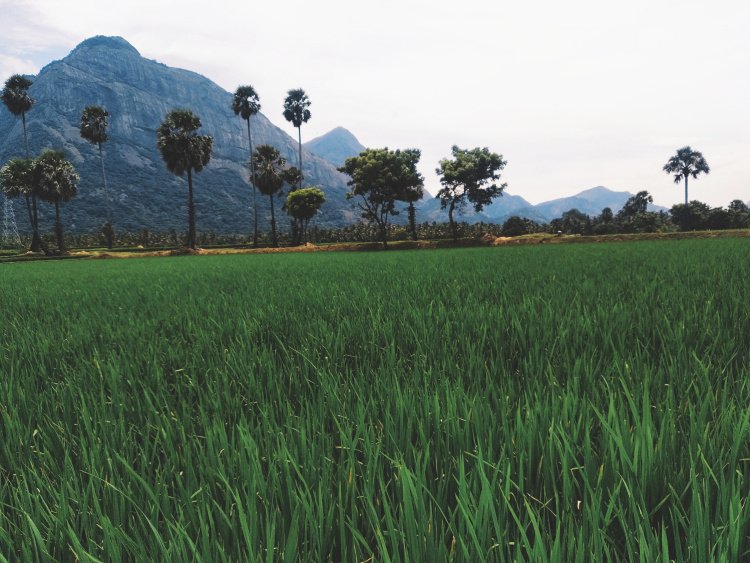 Palakkad is not complete without its paddies.The Malayalam movie industry had a great time with its charm. Any Malayalee can easily picture young Manju Warrier running through it in a half saree and side pleated hair.Here you can see the paddies of Kollenkode stretching acres looked over by the Nelliyampathy Hills.
Best time to visit: August- November
4) Kannadi River Aquaduct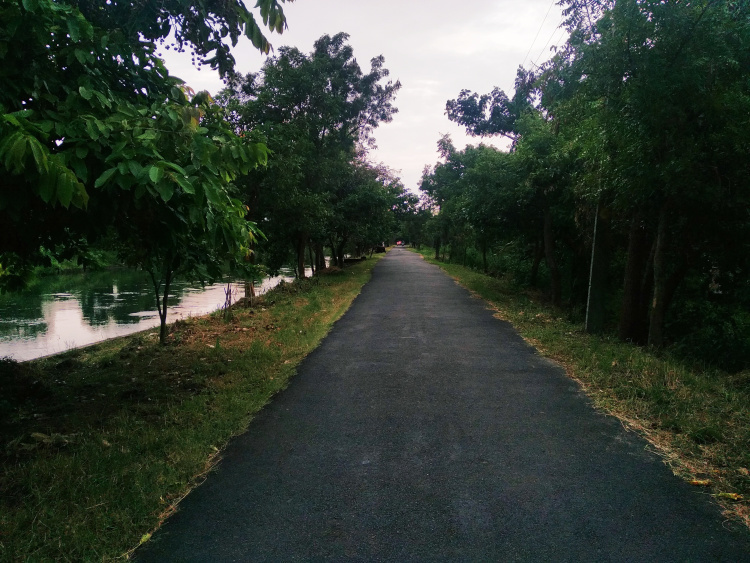 Not far from the National Highway near Karingarapully one can see the new Kannadi River aqueduct. This is yet another man-made structure blending beautifully with natural scenery.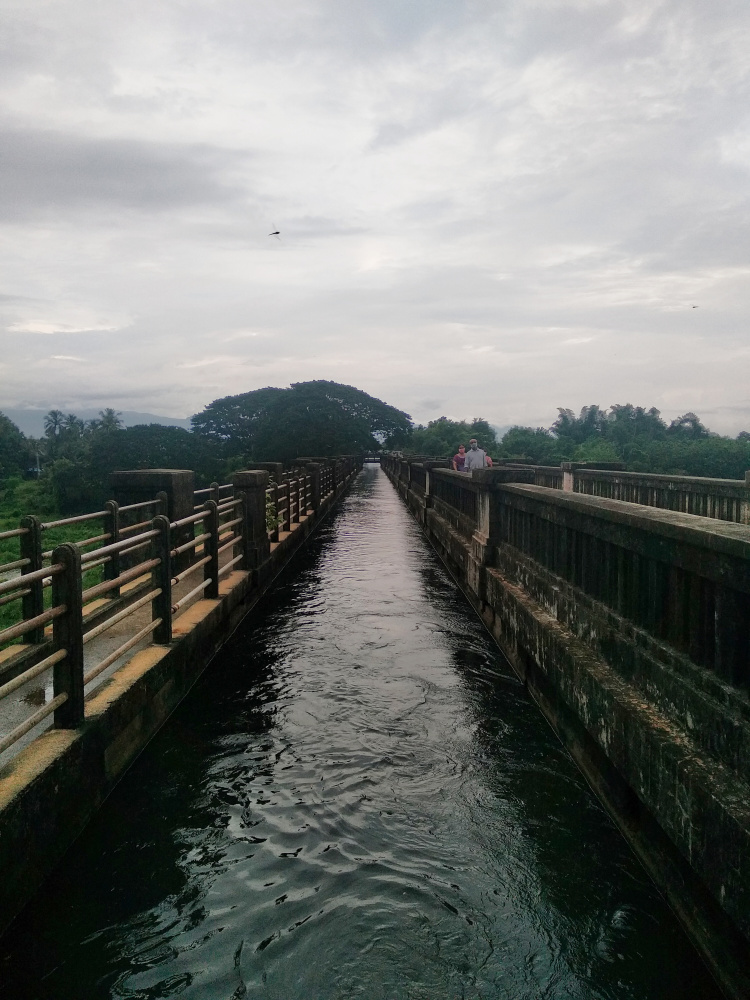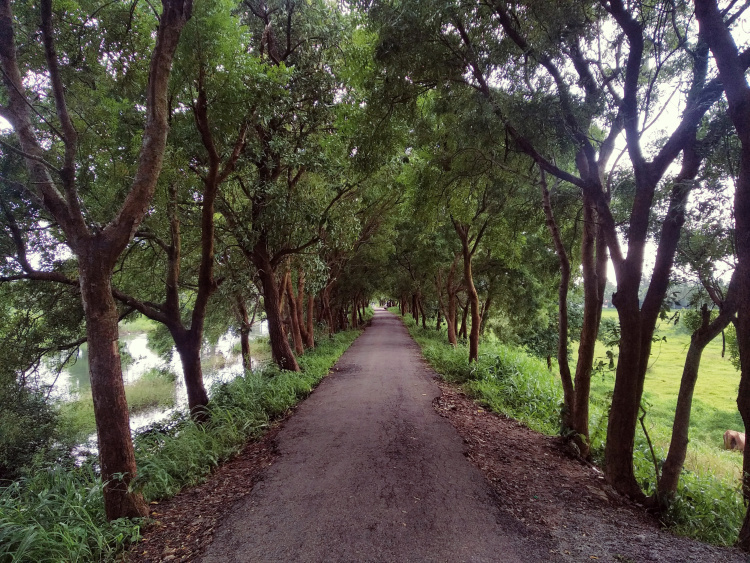 The way to the aqueduct is especially refreshing, a canal streaming on one side and a soothing pastoral on the other. Come take a walk through this gorgeous spot to unload your stress (But be environment friendly). 😀
Best Time to Visit: Weekdays
5) Thasarak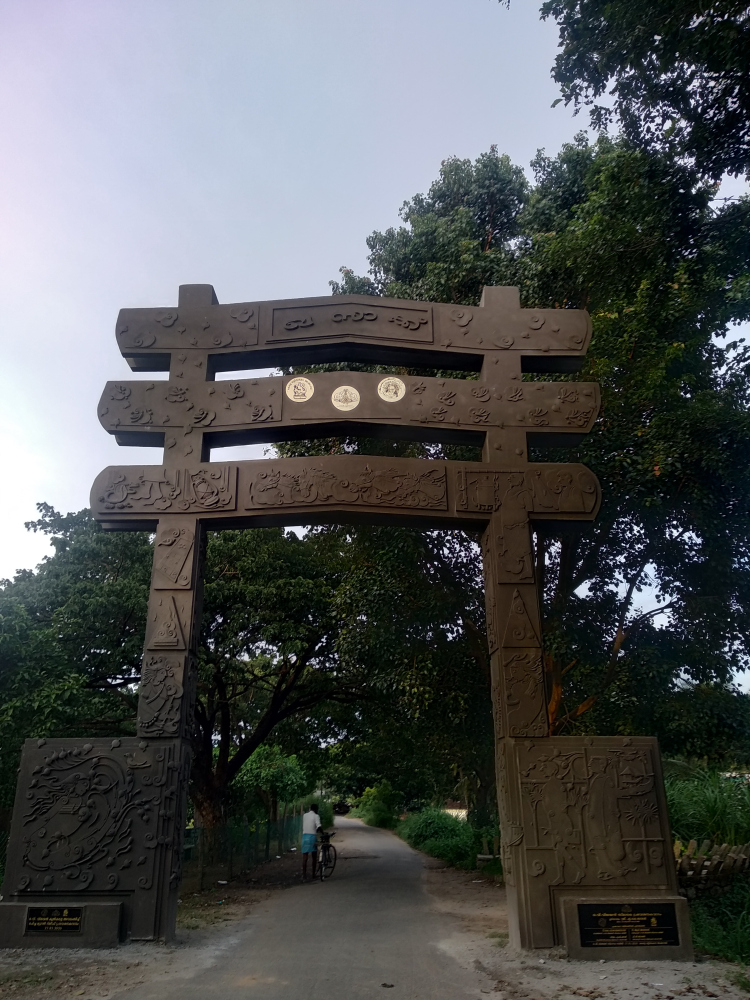 Are you a literature enthusiast? If yes, this is the place for you the gawk at. Thasarak, a tiny village immortalized by Malayalam literature giant O.V.Vijayan is a treat for every lit lover.
O.V. Vijayan's Khasakkinte Ithihaasam is a well known literary work that is entirely based on the motifs of this village.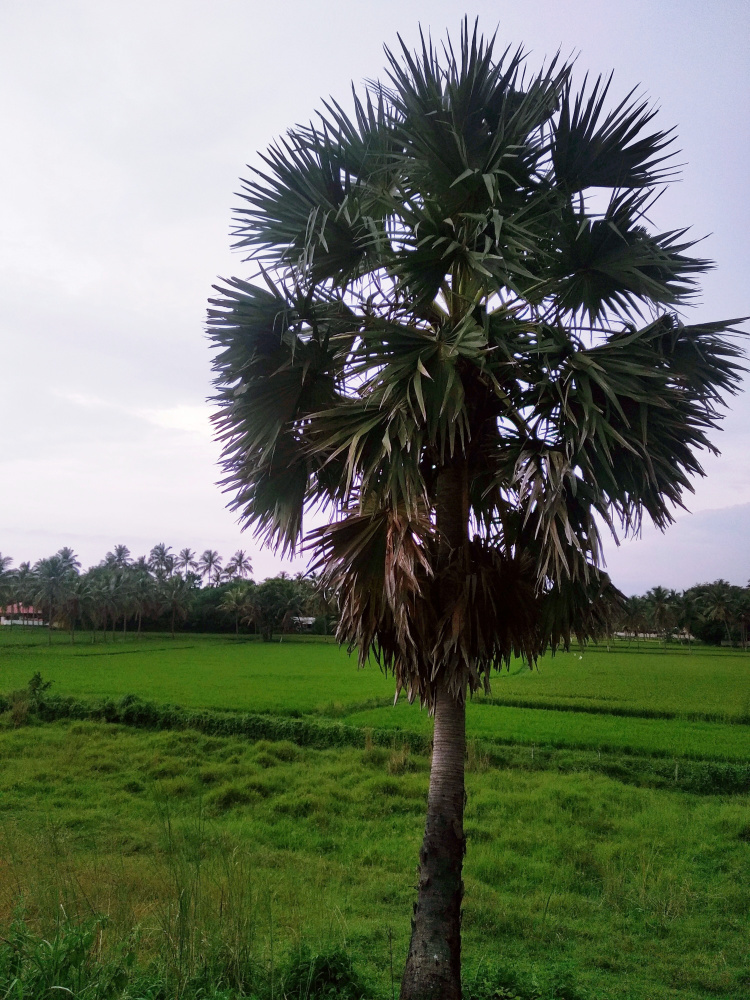 Apart from the above-listed places, Palakkad has much more to offer a travel geek. Malampuzha, Dhoni falls, Tipu Fort, Neliampathy Hills, Silent Valley National Park, the list is endless.
A DISCLAIMER FOR TRAVELLERS:
Palakkad is getting popular for its hot summer heat, thanks to climate change. So, stock your sunscreens and water bottles before heading to this beautiful valley of palms and paddies.