A steep drive with 23 dizzying, hairpin bends, brings you to Nelliyampathy, a hidden, misty hill station, nestled in the middle of the Nelliyampathy Forest Reserve. Part of the Sahyadri Range, this Nelliyampathy hills are home to rich in coffee, tea and orange plantations, has a 19th-century dam, and is surrounded by shimmering waterfalls.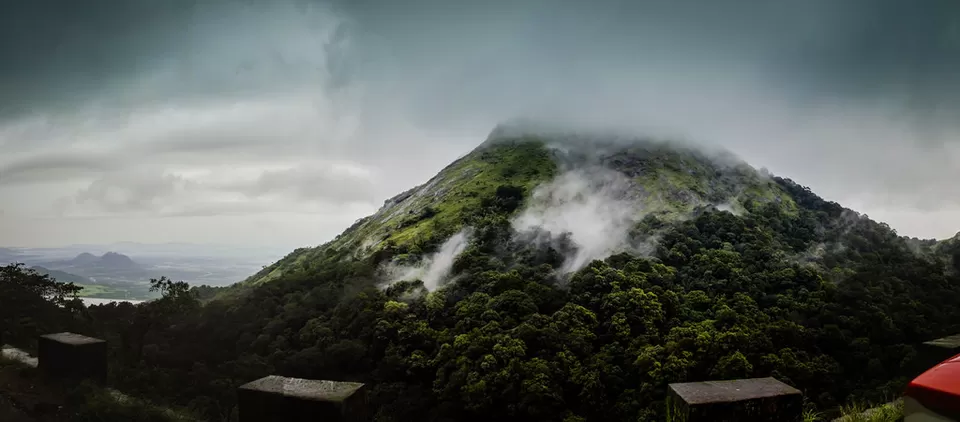 Why travel to Nelliyampathy hills?
Situated at a height of 4,600ft, Nelliyampathy gets its name from the sparse swamps of nelli or gooseberry trees that can be seen all around the town. The cloud-caressed peaks, verdant teak forests, fascinating wildlife and relaxed vibe of the place hypnotises you into forgetting your busy schedule and getting lost in the many turns and lanes of the town. Nelliyampathy tourist places include the likes of a small town, the charm of the hills, deep valleys, and breathtaking panoramic views. So while you are here, if you wish to do something more than just soak in the scenic town, there are a numerous things you can do.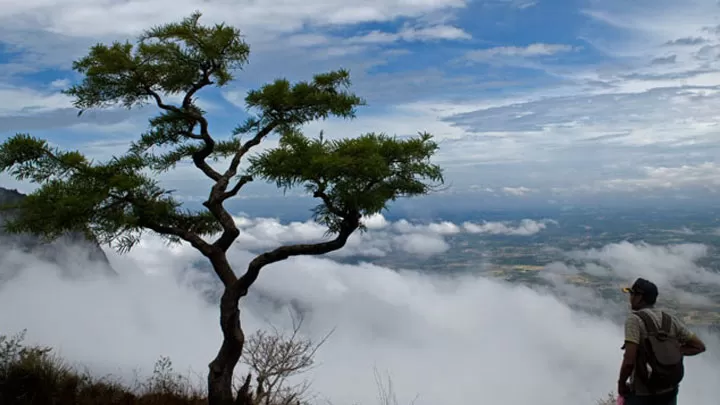 Trekking in Nelliyampathy
Nelliyampathy is full of high peaks that offer amazing opportunities for trekking. Seetharkundu, Palakapandy, Kesavan Para and Kara Para are four peaks that are all inter-connected and can be reached via small paths through the forests. All hotels in Nelliyampathy either have guides, or can recommend guides for this trekking trail.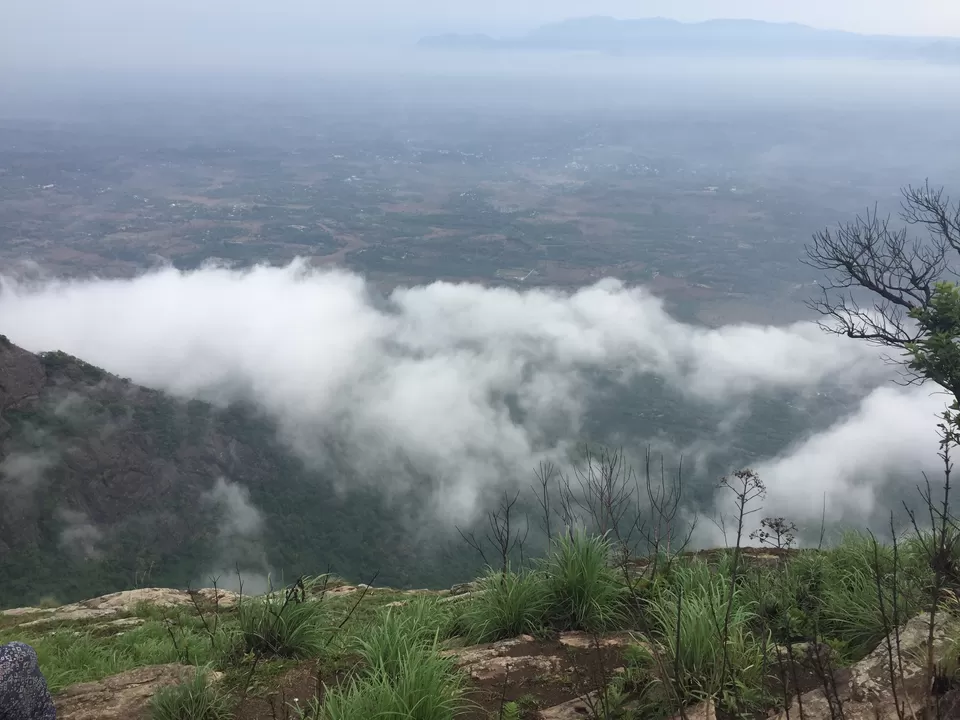 Seetharkundu is 8 km from Nelliyampathy and holds religious significance. It is believed to be the place mentioned in the Ramayana, where Sita rested on her return journey from Sri Lanka. A tall, gnarled and ancient tree marks the spot today and there is a small Devi temple nearby as well. Seetharkundu also has waterfalls that fall from a height of 100ft and drop down to form a tributary of Gayathripuzha River.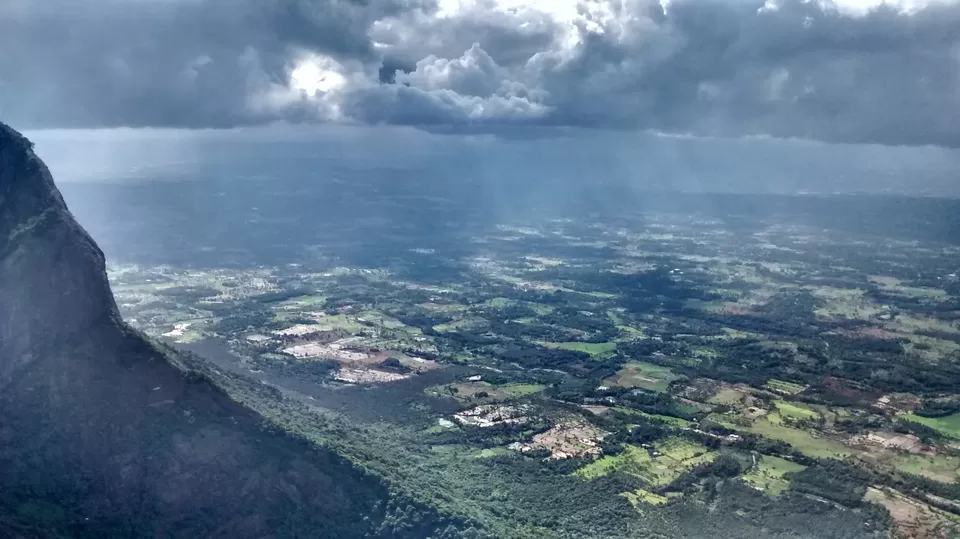 Kesavan Para is the best vantage point providing front row seats to the beautiful Nelliyampathy hills and surrounding areas. 11km from Nelliyampathy, you can trek to the peak and be rewarded with surreal views of the misty hill station and rolling tea estates.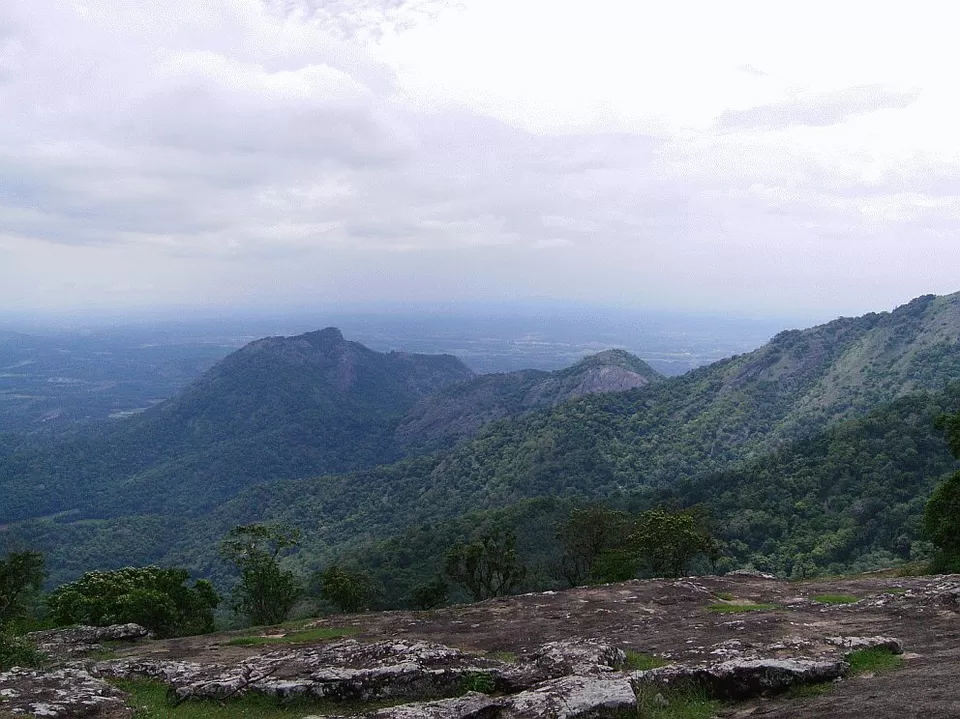 Nelliyampathy's Raja's Cliff at Mampara offers the most breathtaking views. A bald hillock, Mampara is at a height of 5249ft and can be accessed via jeep on a steep jungle path. The journey is described by many as bone-jarring, however the view from the top makes it all worthwhile. As you stand on the peak, and look around, you can see Pothundy Reservoir and rivers decorating the view like streamers highlighting a plain room. On a clear day you can see the entire Palakkad Range, and even catch glimpses of Chaliyar River, Meenkara Dam, Malampuzha Dam and Walayar Dam as well as the glimmering hamlet of Kollengode.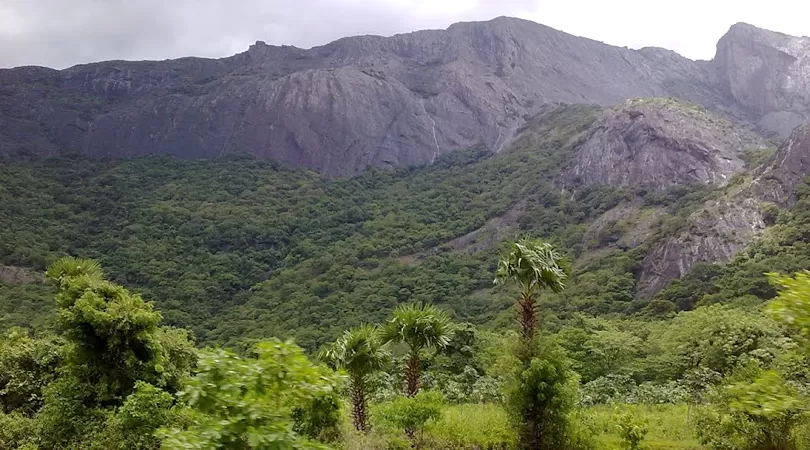 Surrounded by lovely landscaped gardens, fed by the three tributaries of Bharathapuzha River, stands the Pothundi Dam. The second dam in Asia built of no concrete but an unusual mix of jaggery and limestone, Pothundi Dam is a 19th century dam that is the main source of water for irrigation and agricultural purposes in the Palakkad district. From the top of the dam you can see the Nelliyampathy valley on one side and sprawling paddy fields on the other. Two flights of steps off the road lead you to the banks of cool and calm waters of the Pothundi reservoir. This is a place frequented by locals on weekends for day picnics.
Timings: 10am to 5pm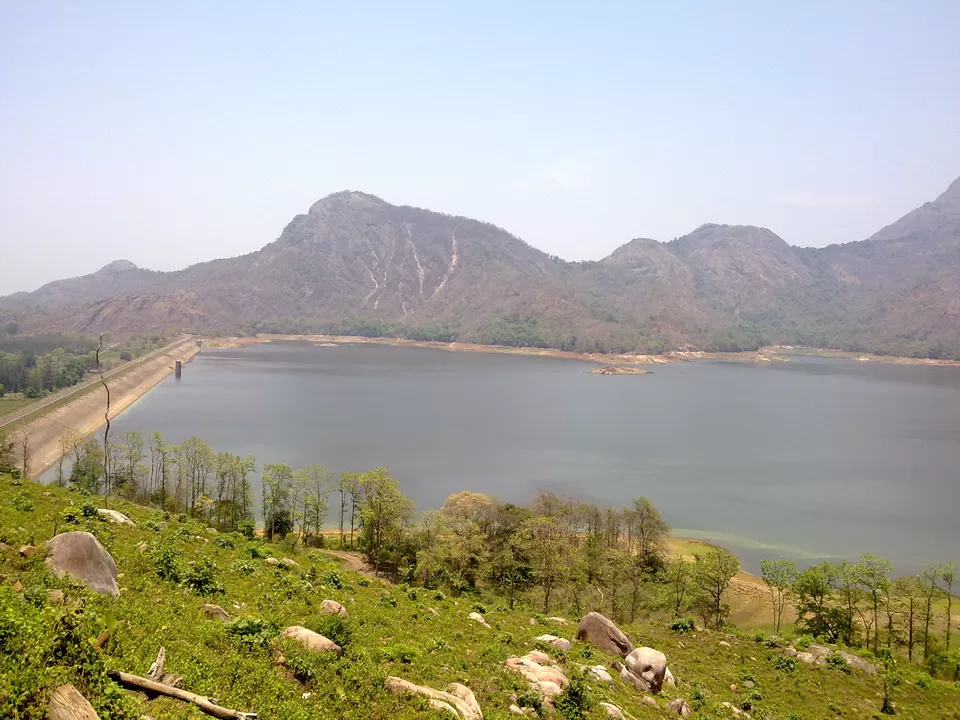 When to go
Nelliyampathy hills make for a year-round destination. Its tropical climate makes it an ideal destination to travel at any time. During the summers, temperatures are high but the altitude helps in keeping the heat in check. During the monsoon, there is heavy rainfall and that paints the entire town shades of green.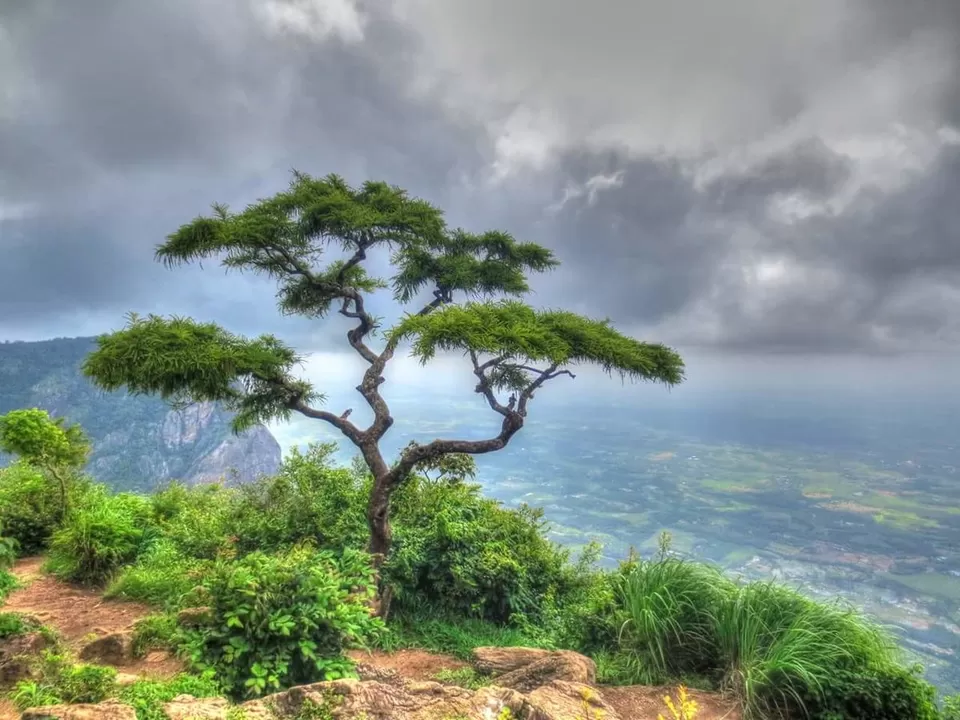 Getting there
By air: Nearest airport is Kochi International Airport (110km/ 3.5 hrs) away. Flights from New Delhi to Kochi start at ₹4,999. Prepaid taxis to Nelliyampathy tourist places will cost between ₹3,450 and ₹3,850.
By rail: Nearest railway station is Palakkad (55km/2h) away. Taxis to Nelliyampathy cost around ₹1,800 – ₹2,000.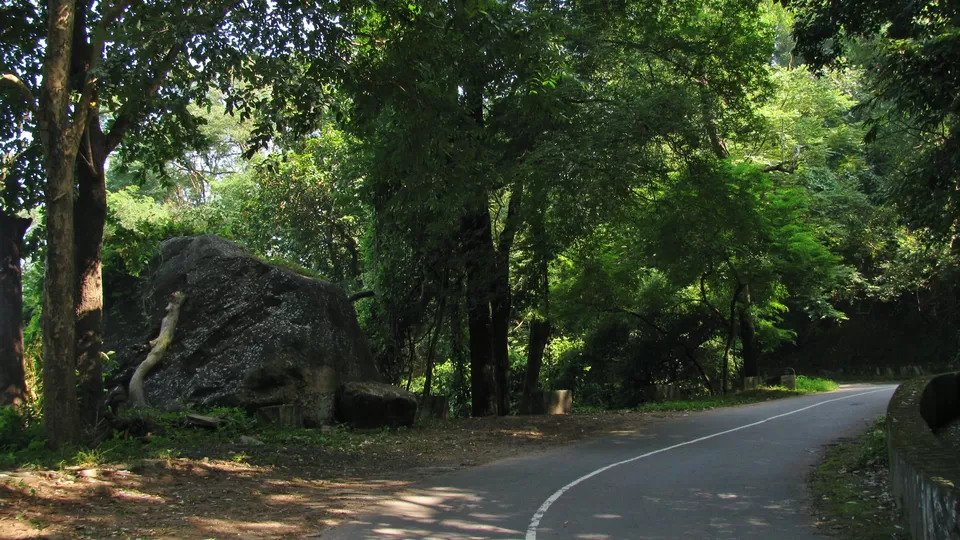 Getting around
Nelliyampathy is a small town that you can mostly explore on foot. However, you can also hire a local taxi for sightseeing in the town and surrounding areas. A one-day taxi will cost somewhere around ₹1,500.
Accommodation
Blue Mount Resort: ₹3,000 a night for double occupancy, inclusive of breakfast.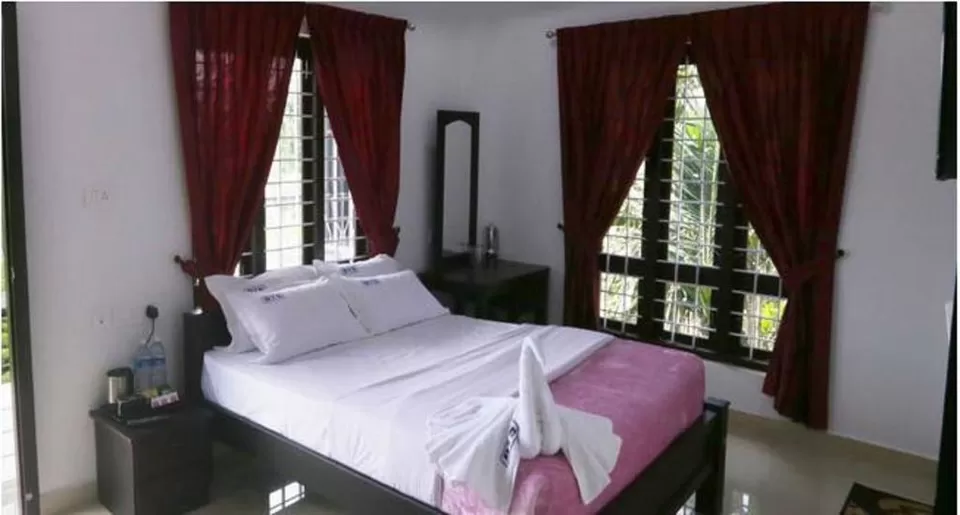 Have you been to Nelliyampathy hills? Or do you know of any other stunning hill station in southern India? Write all about it on Tripoto and help a community of 25 million travellers plan their next getaway!
Frequent searches leading to this page:-
places to visit in kerala for 5 days, best 5 star hotels in munnar kerala, kerala tourism hotels, places to visit in kerala honeymoon, Kumarakom Munnar tour packages, Kerala tours from Cochin, best route to travel Kerala, culture trip Kerala