I recently got a golden opportunity to visit Disneyland Paris which is a truly magical place. I was super excited to reminisce my childhood memories in this place remembering my favorite characters, Mickey mouse, Winnie the Pooh, Cinderella and Peter Pan.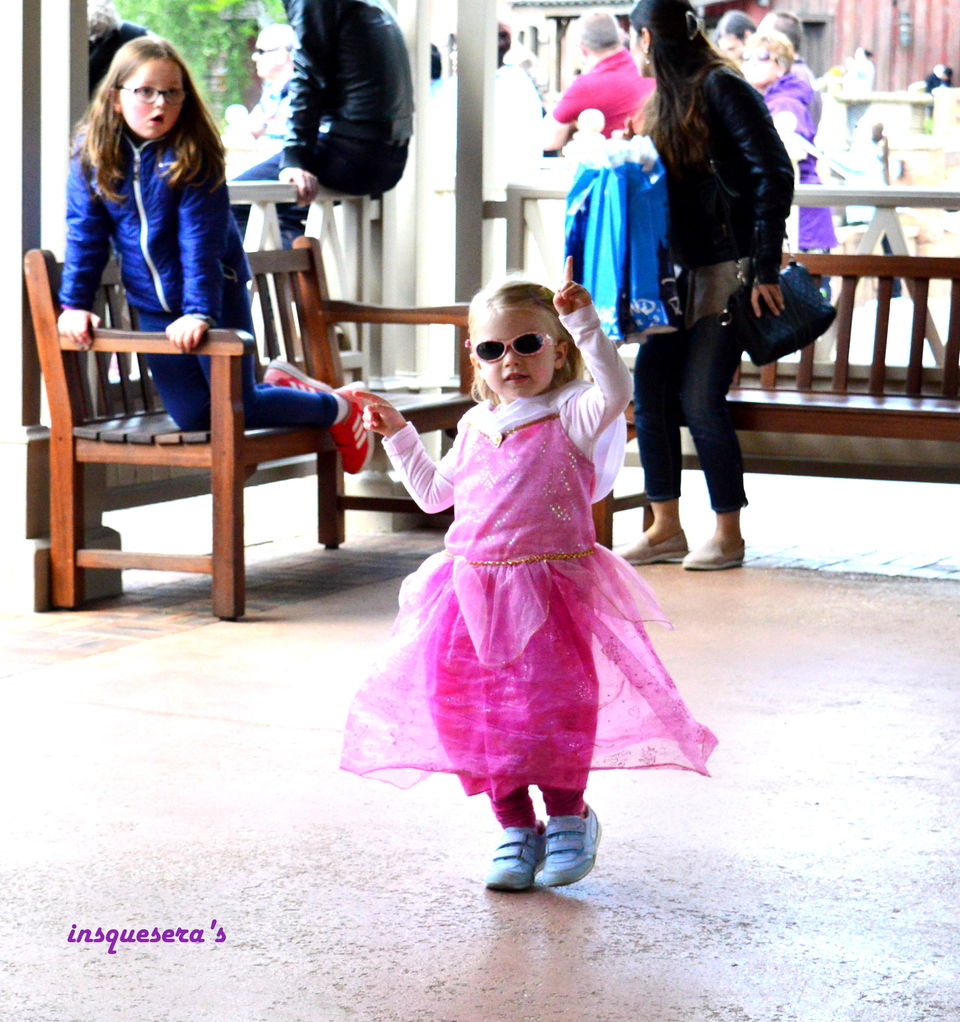 Our trip which was in mid May 2017 was added with more glam and glitz due to ongoing 25th anniversary celebration. Disneyland Paris opened for public on April 1, 1992 and thus, this year 2017, being its 25th year is a momentous occasion for the Park with lots of glamorous and interesting shows to enthrall the visitors.
The night time is usually believed to be more glittery. However, our day time visit was equally glamorous too with amazing "Disney Stars on Parade" which we got to witness sitting in the front row amid a huge crowd. The first Parade in the evening starts at 5:30 PM. It is advisable to go and block a convenient space for yourself half an hour prior to the show to enjoy it to the fullest.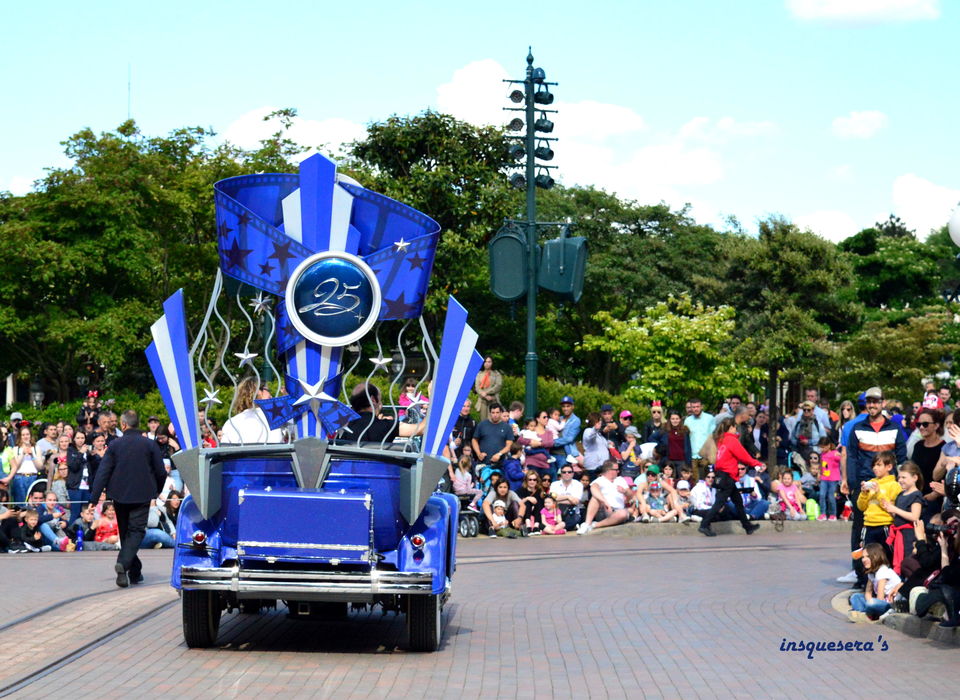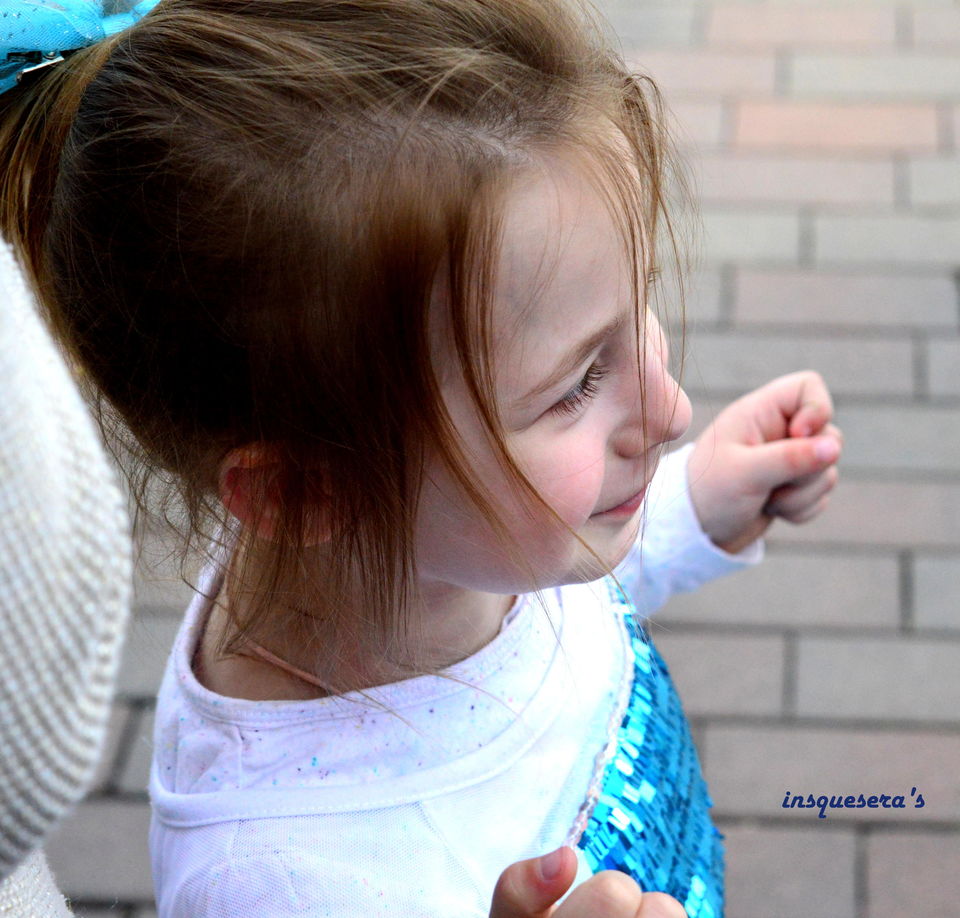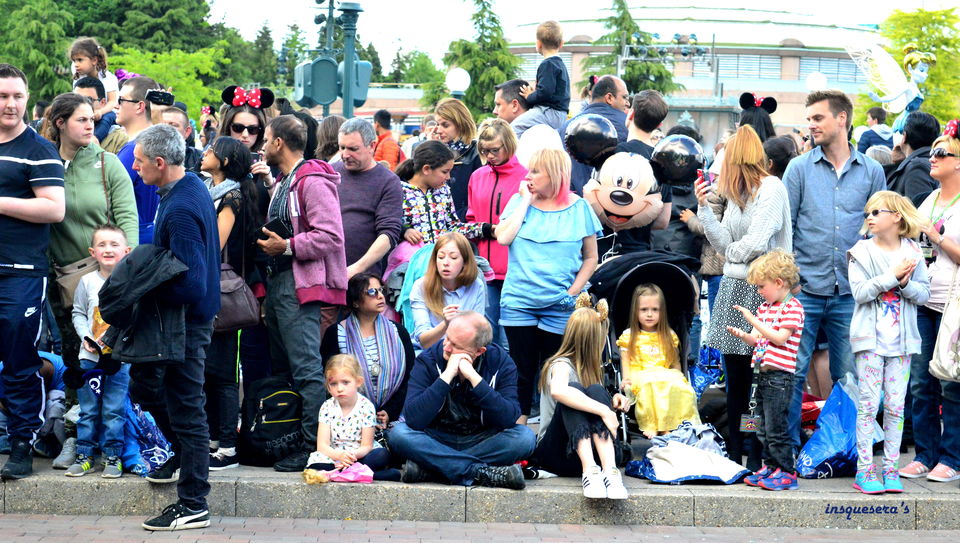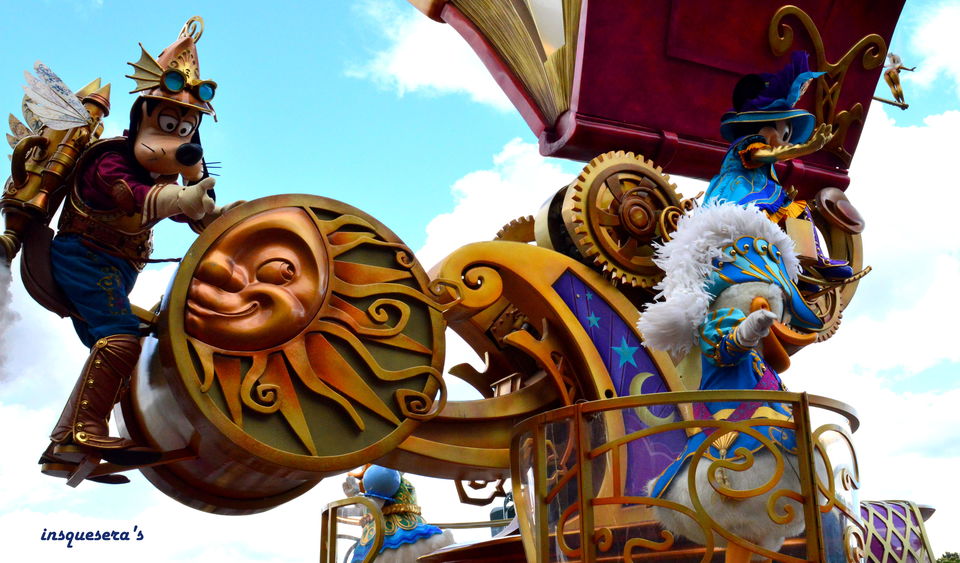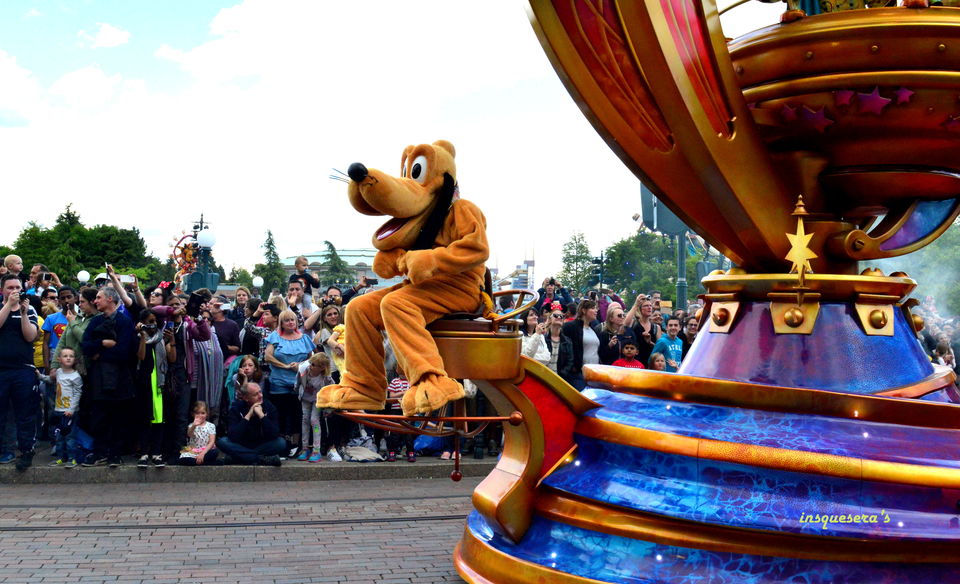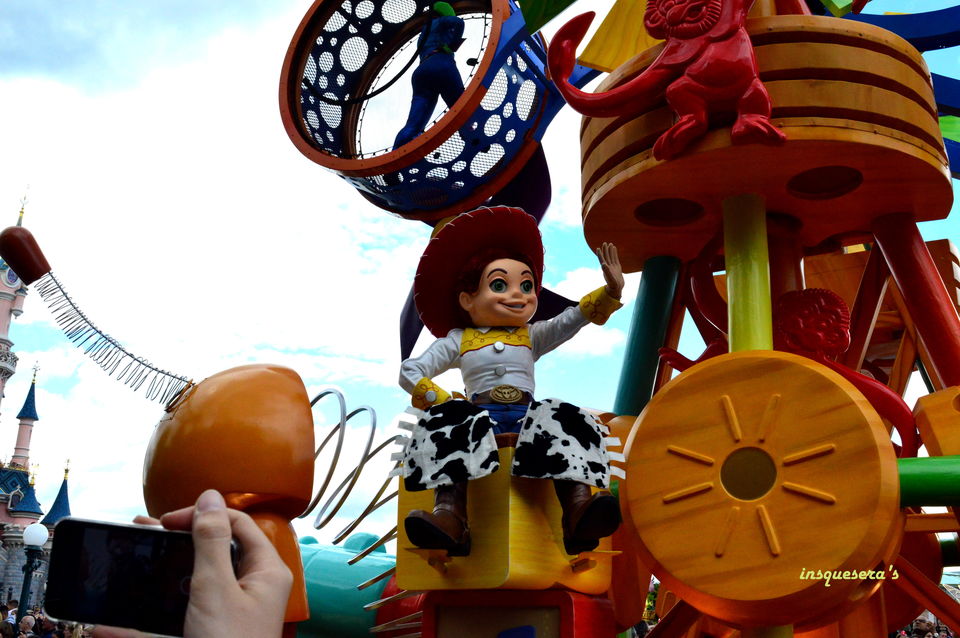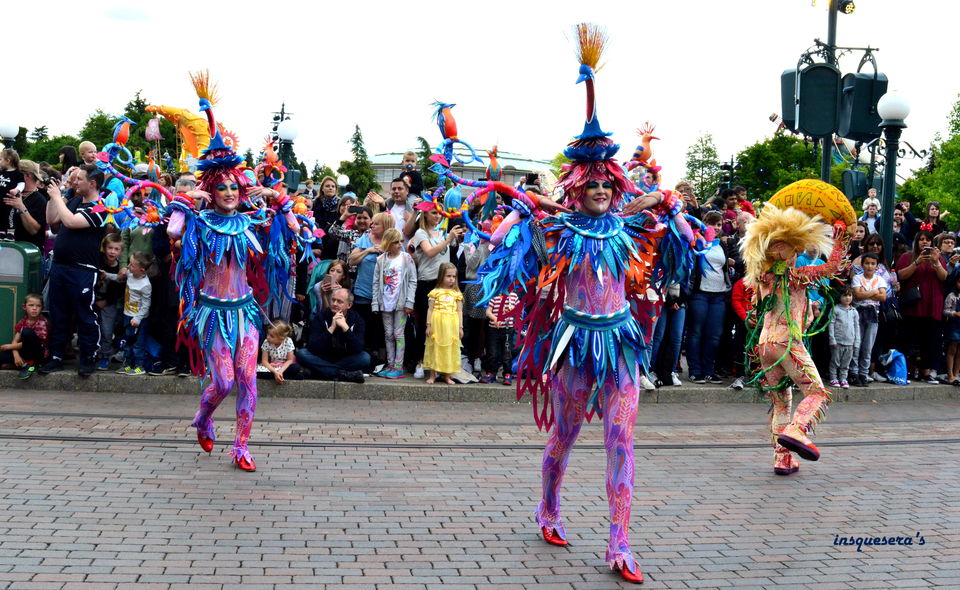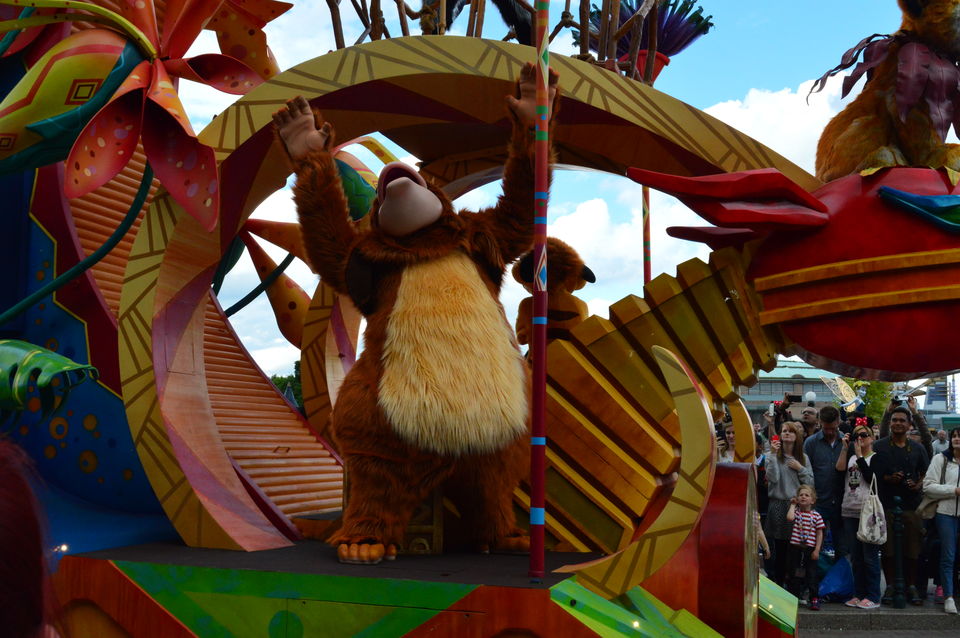 Our visit was kind of sort out and well planned, enabling us to cover a lot of popular shows and attraction in a short span of only a day. This was because we were accompanied by a member who is an employee of Disneyland. However, one day is a very less time to cover the entire resort. The people acquainted to the park say that at-least 7 days is required to cover the entire resort and to go for every ride and shows.
So here goes my few helpful tips to make the most out of your Disneyland visit if this is your first time visit.
Location and how to get there
Disneyland resort is located in Marne-la-Vallée, 32 km east of center of Paris. By train you can opt for Paris RER which has a direct train to the park from Paris city and UK. You can also use Eurostar or virgin trains if you plan to travel from London. By Road there is a special link, exit 14 from Paris from A4 Westbound and from A4 Eastbound from Strasbourg. By air direct shuttle bus are available from both Orly and Charles de Gaulle Airports. There is a bus every 30 minutes from these two airports. No pre-booking of bus tickets required.
Getting around: Disney has their own highly efficient transportation system shuffling between Parks and the hotels.
Where to stay
Inside the Disneyland resort there are seven themed hotels where you can stay. Apart from them there are uncountable partner hotels in and around the resort and almost all of them have free shuttle bus connected to the parks. Santa Fe hotel is one of the most recommended hotels.
Parking lot
The parking lot is pretty huge and well planned with a wide moving sidewalk and a capacity to park more than 12,000 vehicles. The cost is 1 Euro per day for small vehicles like cars and for buses and other bigger vehicles it is 1.20 euro per day. However, for the guests of the themed hotels, the parking is free and some of the hotels provide valet parking for their guests.
Best Time to Visit
Disneyland is open 365 days a year. However, starting of spring and early summer time from March to June is very pleasant and thus, the crowd is higher compared to the warmer season, July-September and colder season October-December.
During peak time the opening time of the park is 9 AM and during low season it is 10 AM. Closing time is 10 PM and 9 PM respectively. During weekends closing time extends till 10 PM even for low seasons. And during special occasions like Halloween, Christmas and New Year the time might change and get extended for longer hours.
Booking tickets and passes
You can book tickets or passes directly from the Disneyland shop in the venue. But that's an investment of huge time and not worth. Especially, during peak season you might end up wasting half of your time in Disneyland in the ticket queue. Thus, online booking directly from the Disneyland Paris Website is advisable. This will cost only a minimal extra cost covering booking charges et al but it will help you to save a lot of time. There are variety of package choices available including ticket, accommodations, rides etc. You can also opt to buy the park tickets separately and then book accommodations separately. If you plan to use any travel agent for booking Disneyland tour then do a proper research before the purchase. It is always recommended to go for travel agents which are registered with ABTA or IATA to avoid fraud and overpricing.
Group discounts are offered for big groups of any kind including family groups. There are also special offers throughout the year. You can check the website for offers before you plan to visit.
The Park
Entire Disneyland Paris resort comprises of two theme parks, Disneyland Park and Walt Disney studios and a Disney village with restaurants, shops, bars and cinemas.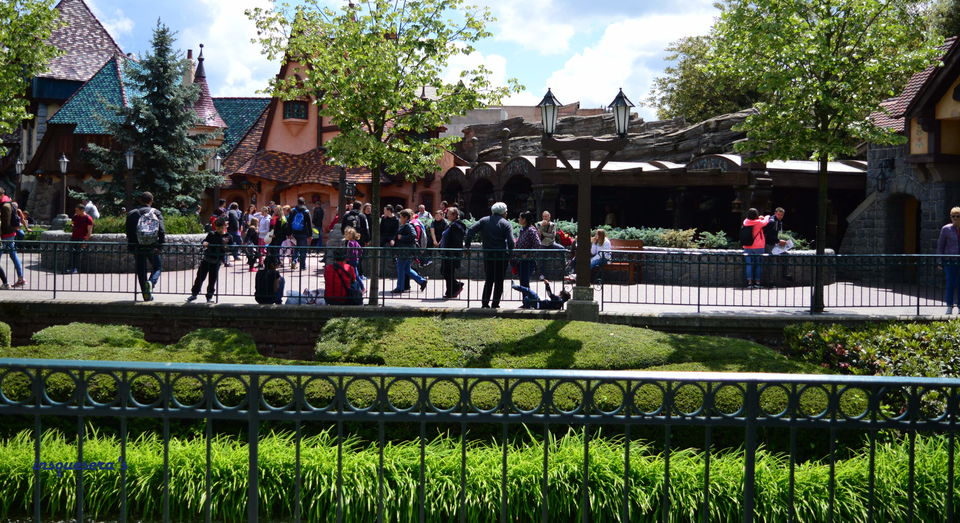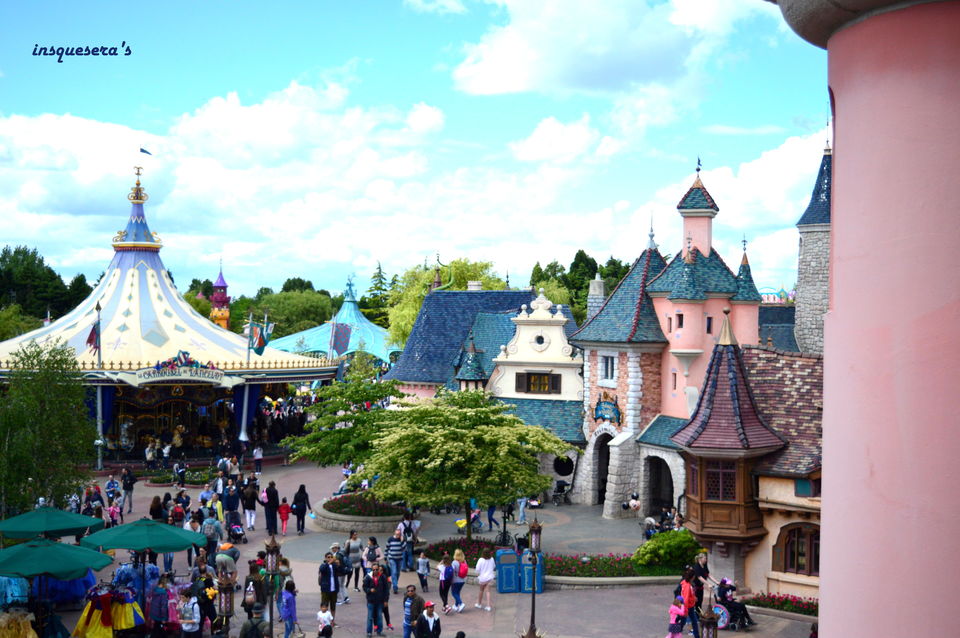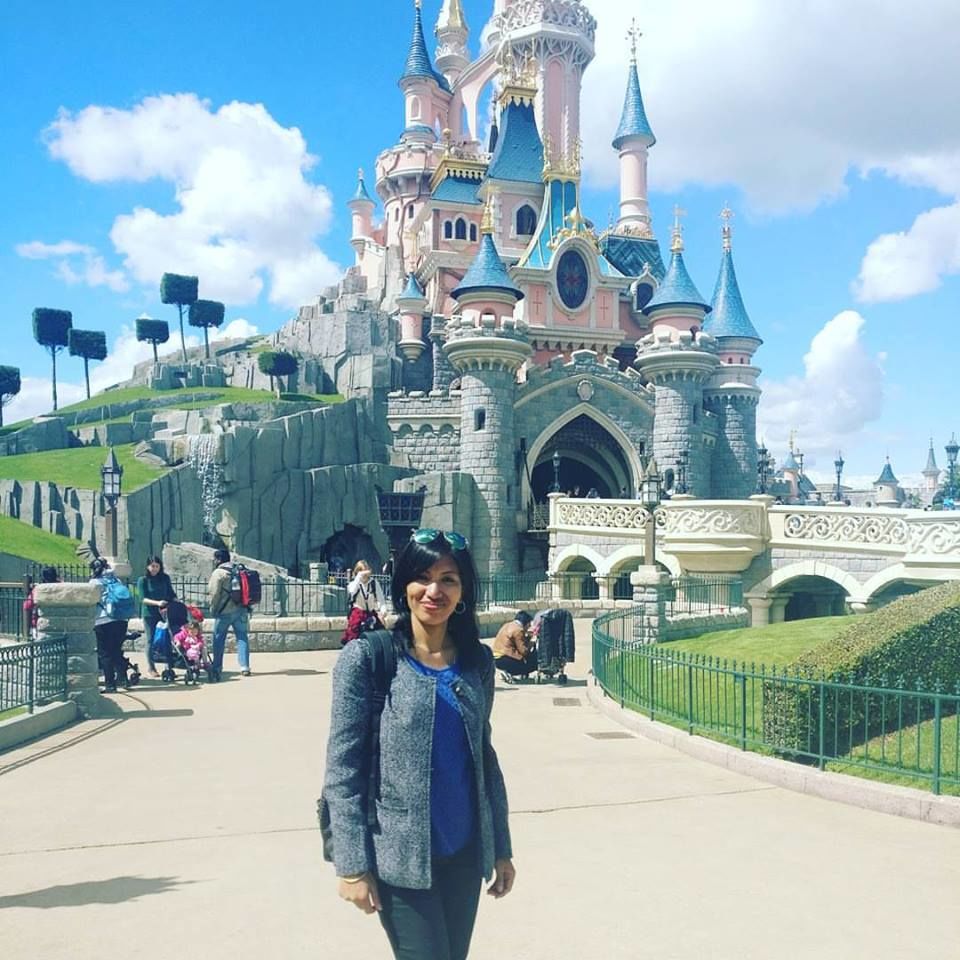 Disneyland Park is the main attraction which is divided into five theme lands comprising of total 42 rides. We had only one day in our hand for the Disney visit and thus, we decided to visit only the main attractions in the five theme lands and had to skip Walt Disney studios. Also, note that apart from the long queues in the entrance, you have to face even longer queues waiting for your turn for the rides. More popular the ride is, longer the queue is. So plan accordingly to optimize your visit.
Five theme lands are as given below
Main Street USA
Main Street USA is an amazing recreation of a small town America of Victorian age of early 1900. It comprises of vintage vehicles, horse drawn rail cars, old double decker buses, main street cinema showing Disney's early cinemas and a fire engine.
Some of the must rides includes the nineteenth century steam engine around the park which passes through a Grand Canyon Diorama.
Frontierland
This is the first theme land which comes from the central plaza. Entry is through Fort Comstocks wooden gate. This land provides with a happening environment replicating the America's west with musical and live recreation.
Rides of Frontier land
• Big Thunder Mountain: The ride in this mountain is one of the most happening rides in Frontier land. Due to the popularity, the queue for the ride is unbelievably long. Minimum of around 3 hours during peak season.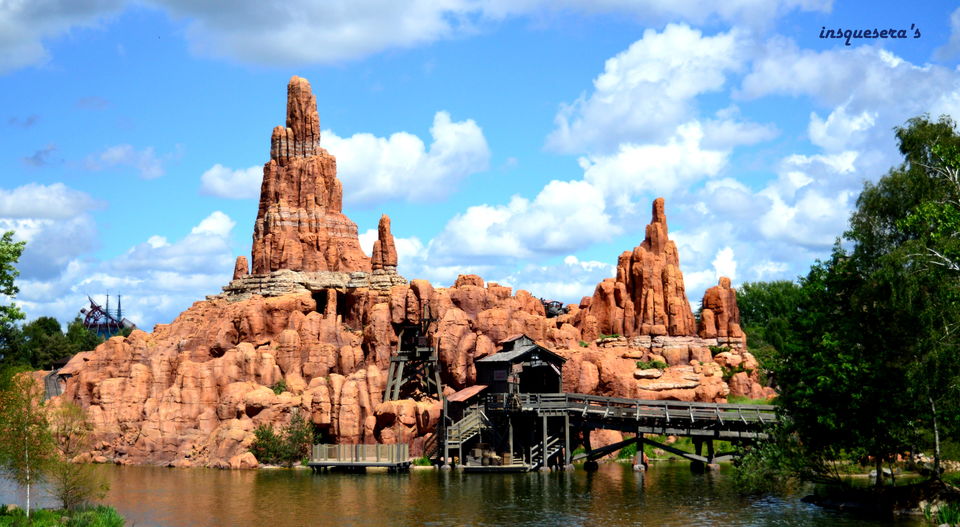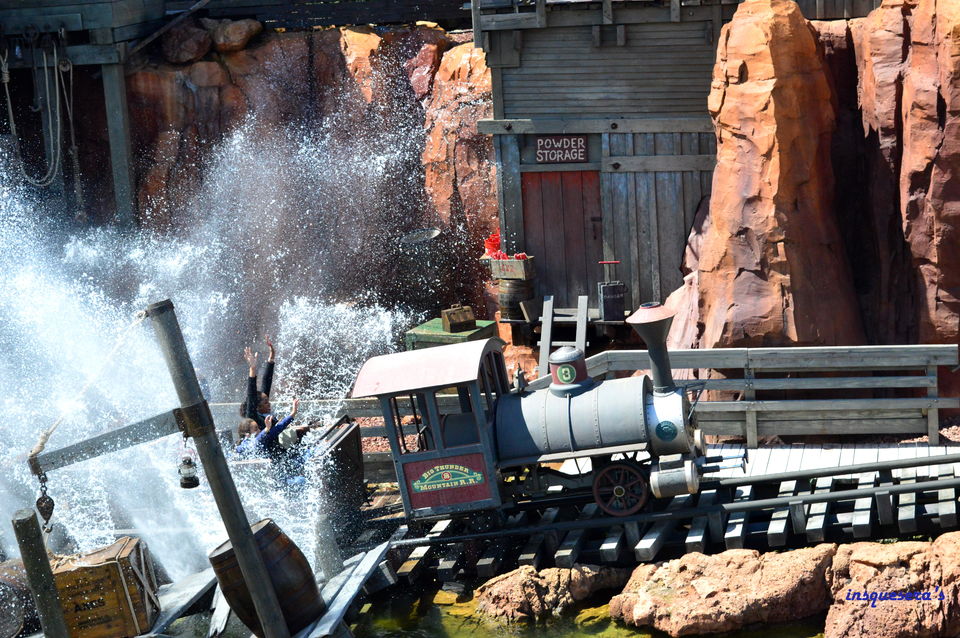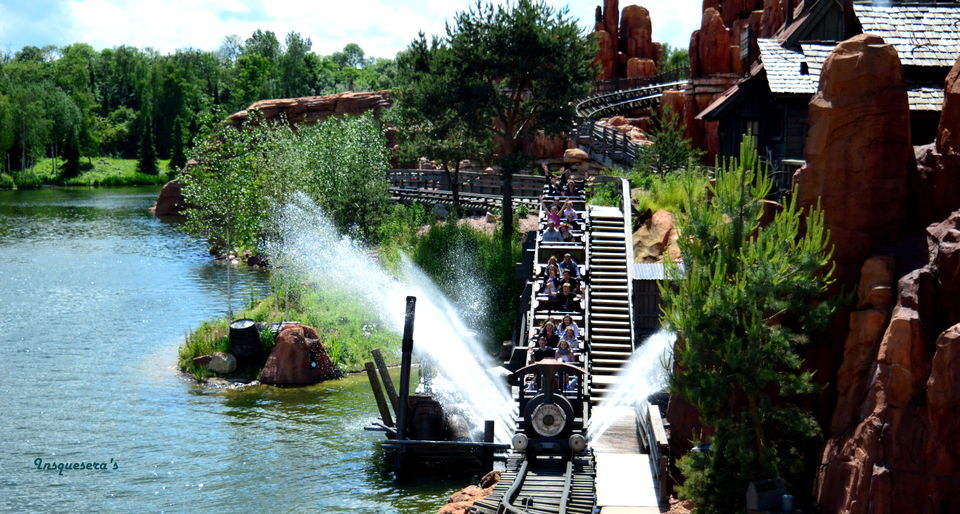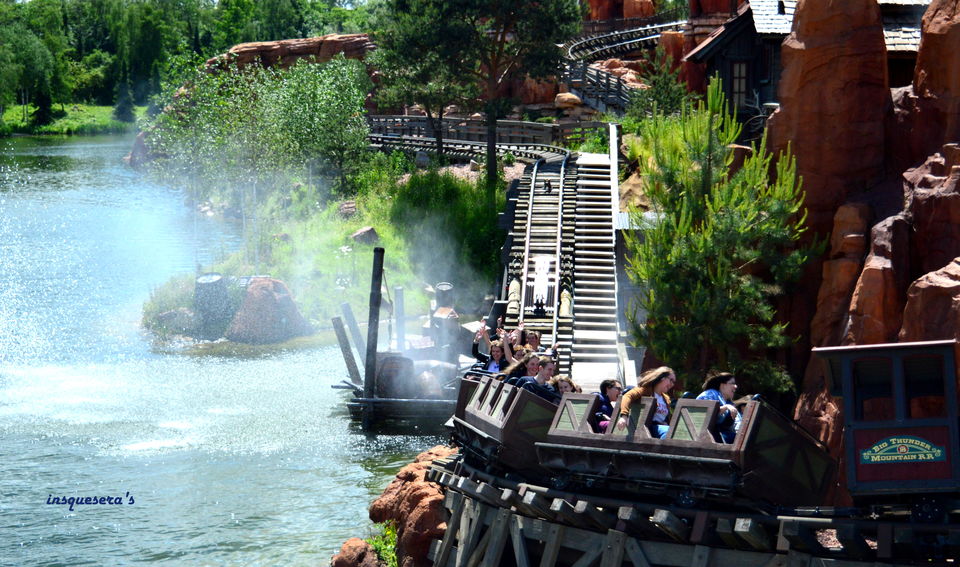 • Phantom manor
It is the replication of the Haunted Mansion attractions at Disneyland, Magic Kingdom and Tokyo Disneyland. It is a very thrilling experience and highly recommended.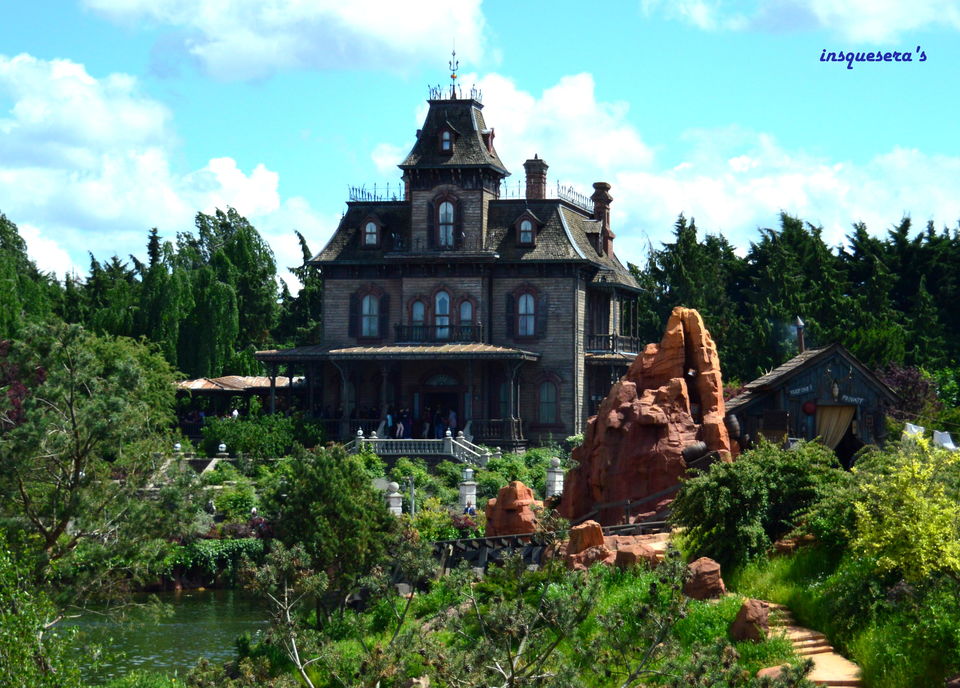 Shows:
• Chaparall theatre
Adventureland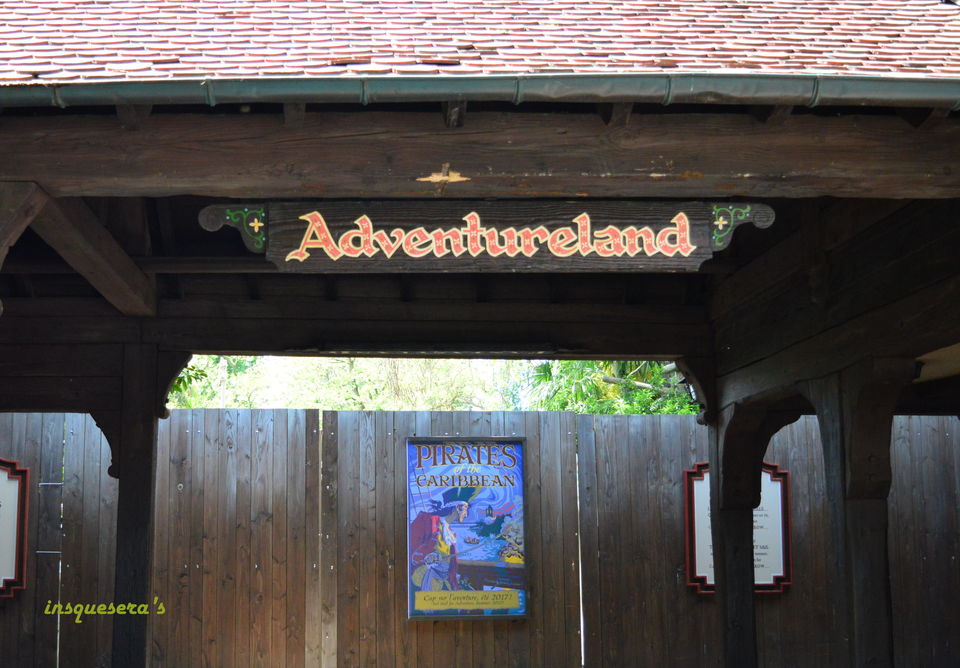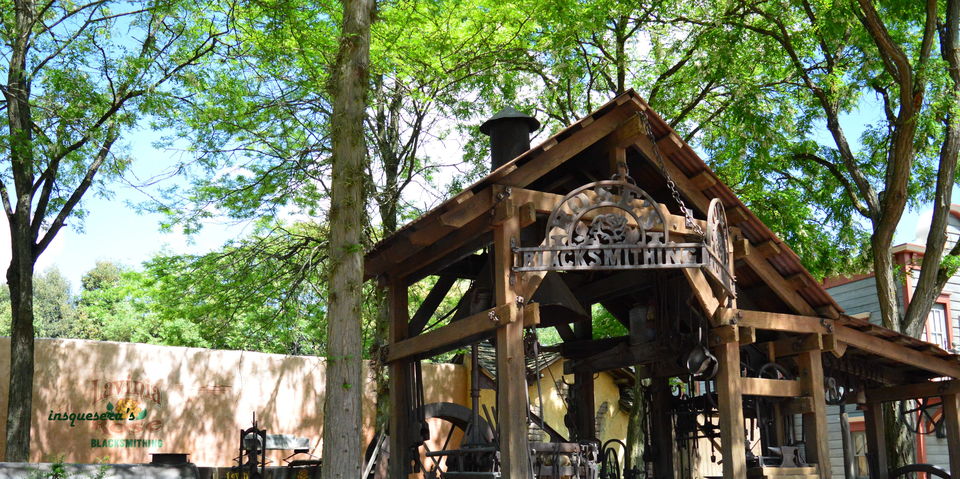 You can relish the love for your favorite pirate, Captain Jack sparrow and Dr. Henry "Indiana" Jones with adventurous rides in Adventureland.
Rides in adventure land:
• Pirates of the Caribbean
• Indiana Jones
• Adventure isle
Fantasyland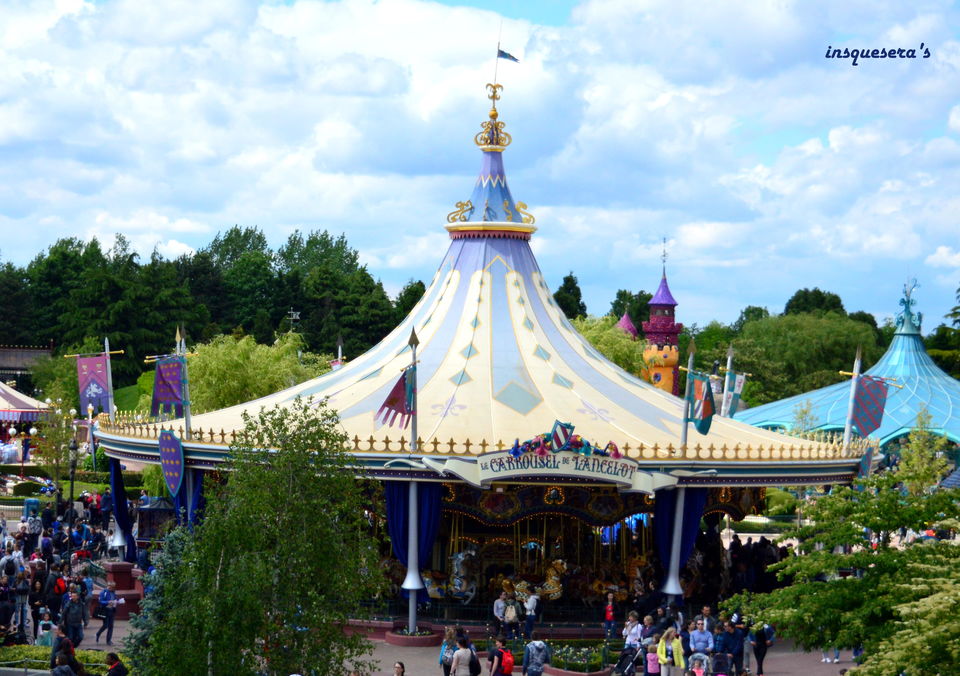 All the rides imparting magical sense of warmth and happiness with exemplary designs are in this Fantasy theme land.
Rides of Frontier land:
• It's a small World: This is the flagship ride of Fantasyland. The ride takes you through a magical World of dolls comprising of 1000 dolls from all over the World.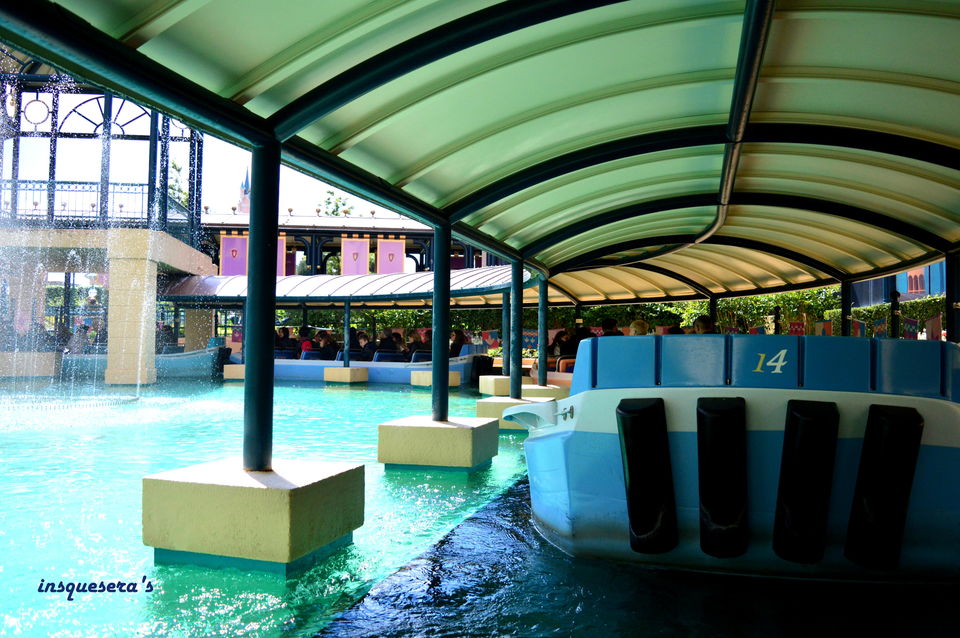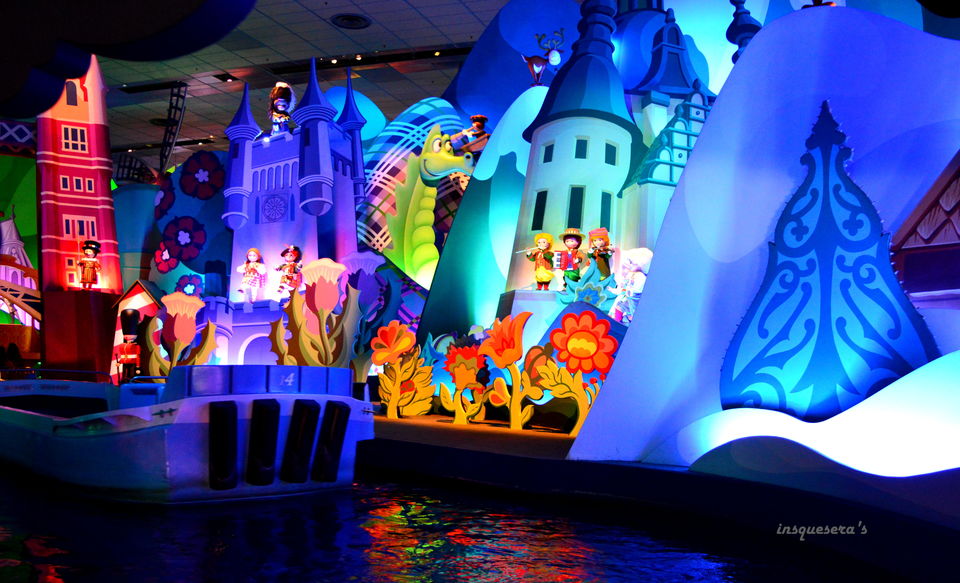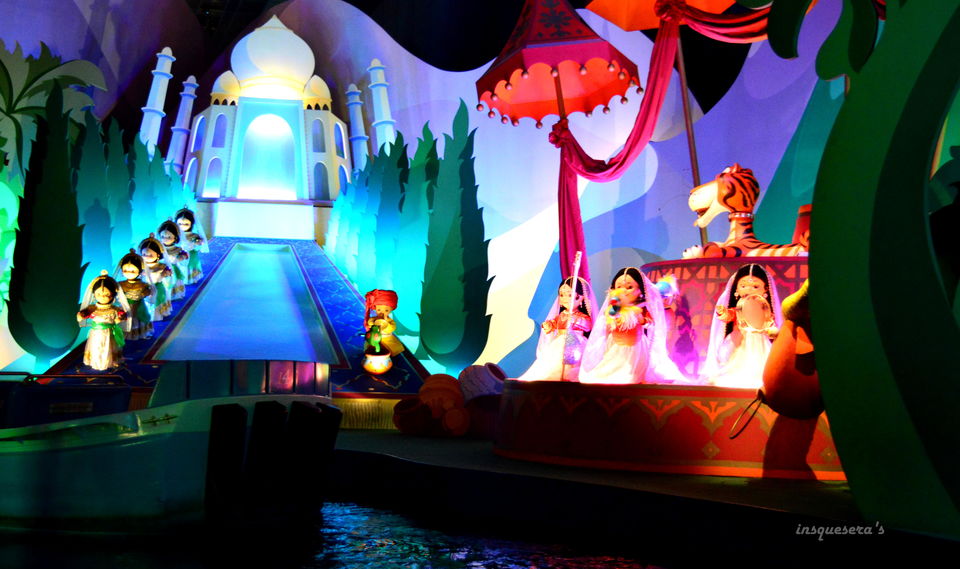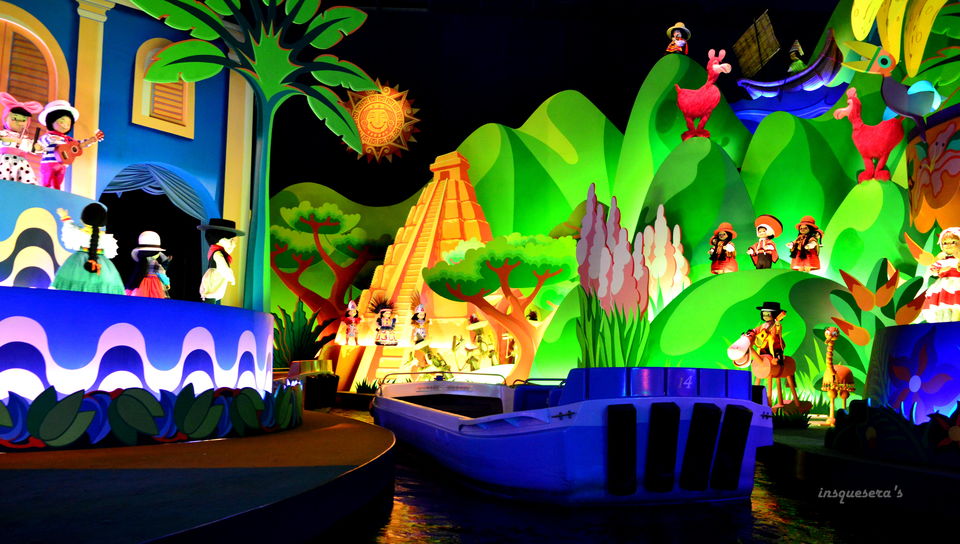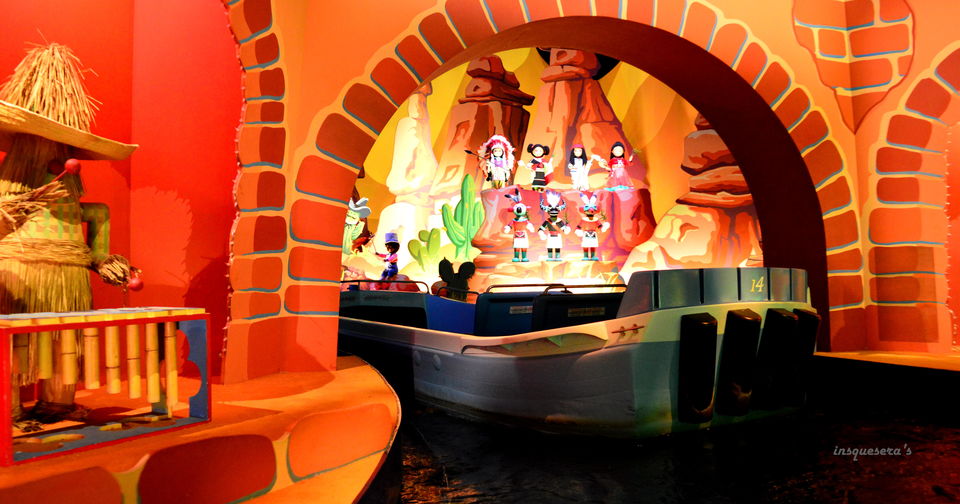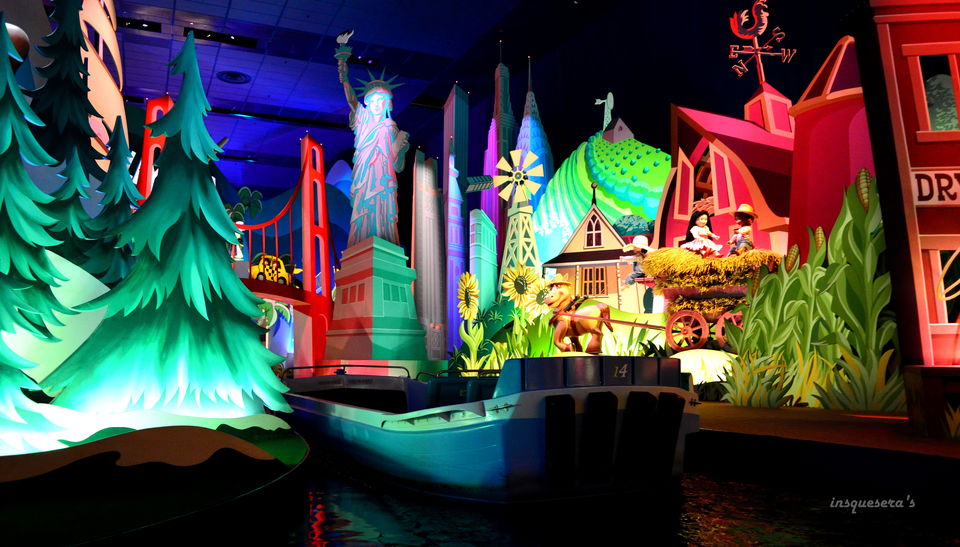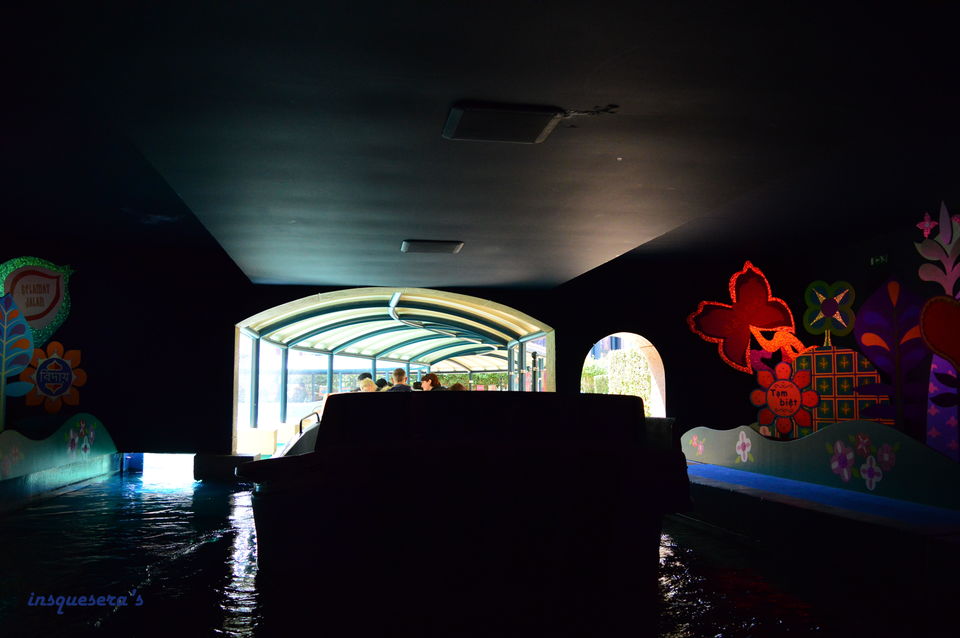 • Les Pirouettes du Vieux Moulin (The bucket ride)
• Peter Pan's Flight
• Casey Junior
• Ride near the palace
• Story book canal ride
• Alice's Curious Labryinth
• Mad Hatter's tea cups
• Snow White and the seven Dwarfs
• The adentures of Pinnochio
• The Lancelot Carrousel
• Dumbo
Shows:
• Castle theater (seasonal
• The Train station theater (seasonal)
DISCOVERYLAND
Discoveryland is dedicated to man's technological dreams and achievements.
Rides of Discoveryland:
• Buzz Lightyear
• Star Tours
• Space Mountain
• Autopia
• Orbitron
• Nautilus
• Le Visionarium