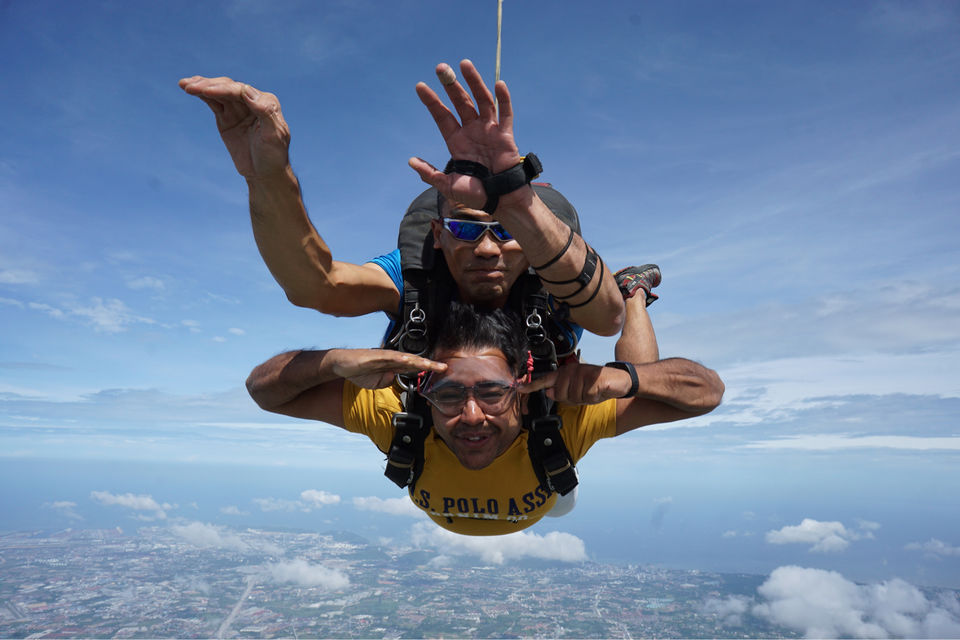 So I'm going to share my first solo trip story here and in a way this is my blog type write up. So I decided to travel Solo to achieve my Dream of doing Skydive so I decided to visit Pattaya, I know what you all are thinking that " Rehne de pattaya solo " we know why you going there but things are not like that. I traveled solo to do only Skydive.
So I decided to take a late night flight so I should not waste any time in traveling in the day time . Once I reached Bangkok airport I booked a cab and stared my journey to Pattaya also known as city of Angels. it took approximately 2-2:30 hrs to reach there.
First thing is to check in at hotel and so do I check in at hotel ( I'm not a budget traveller so for budget constraint one can book hotel or hostel as one want ) mine was Hilton Pattaya . Taken rest and in the evening went for a walk around hotel.
In the mean time I have booked the Skydive session for the next day ( Tip : please book your dive in advance I was lucky enough I got a booking after talking and trying to make them realize my situation but no one know you will get lucky or not ). They called me and told me to get ready by 6 in the morning they will pick me up. So I went to bed early that night because I have to wake up early the next day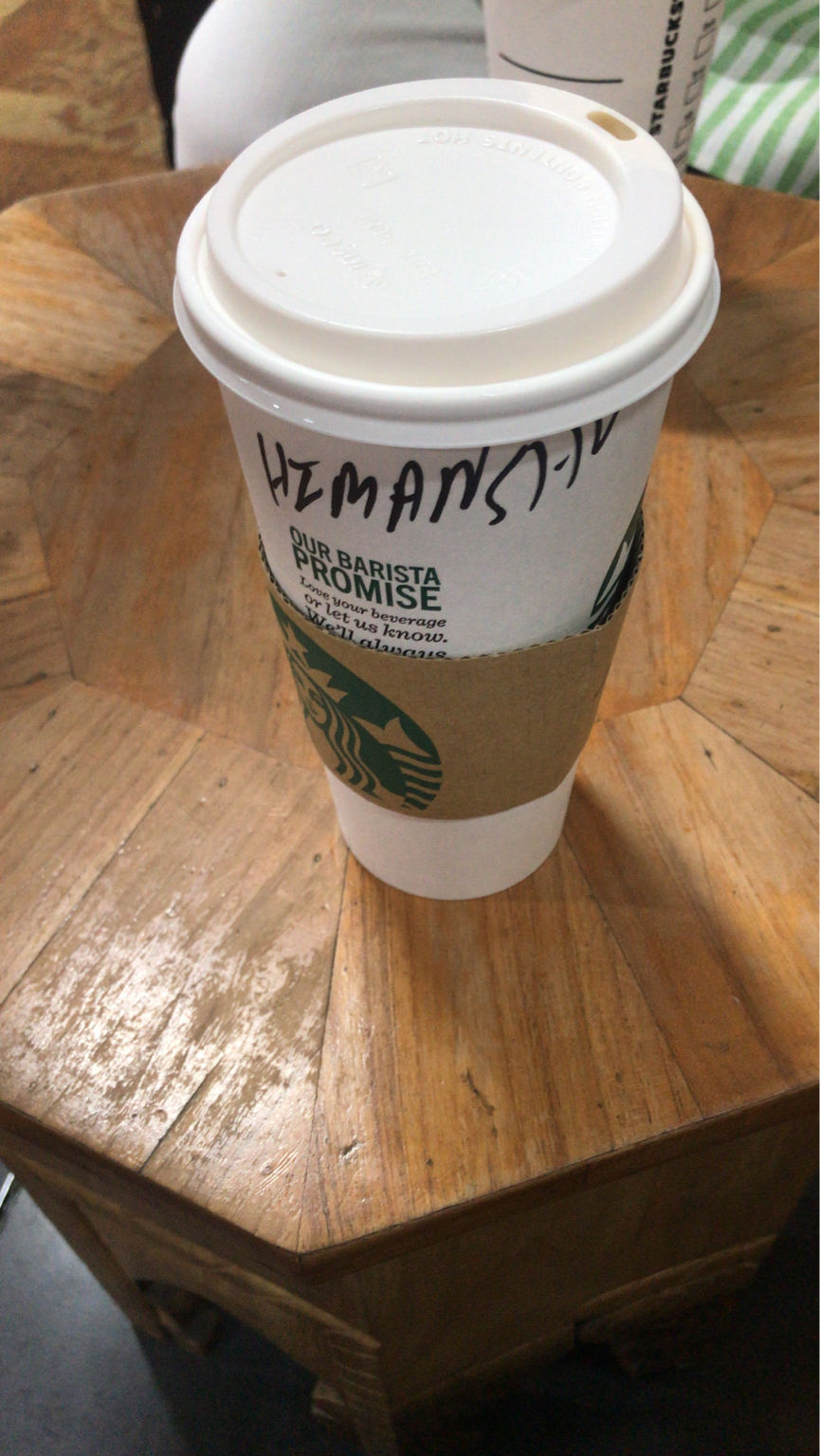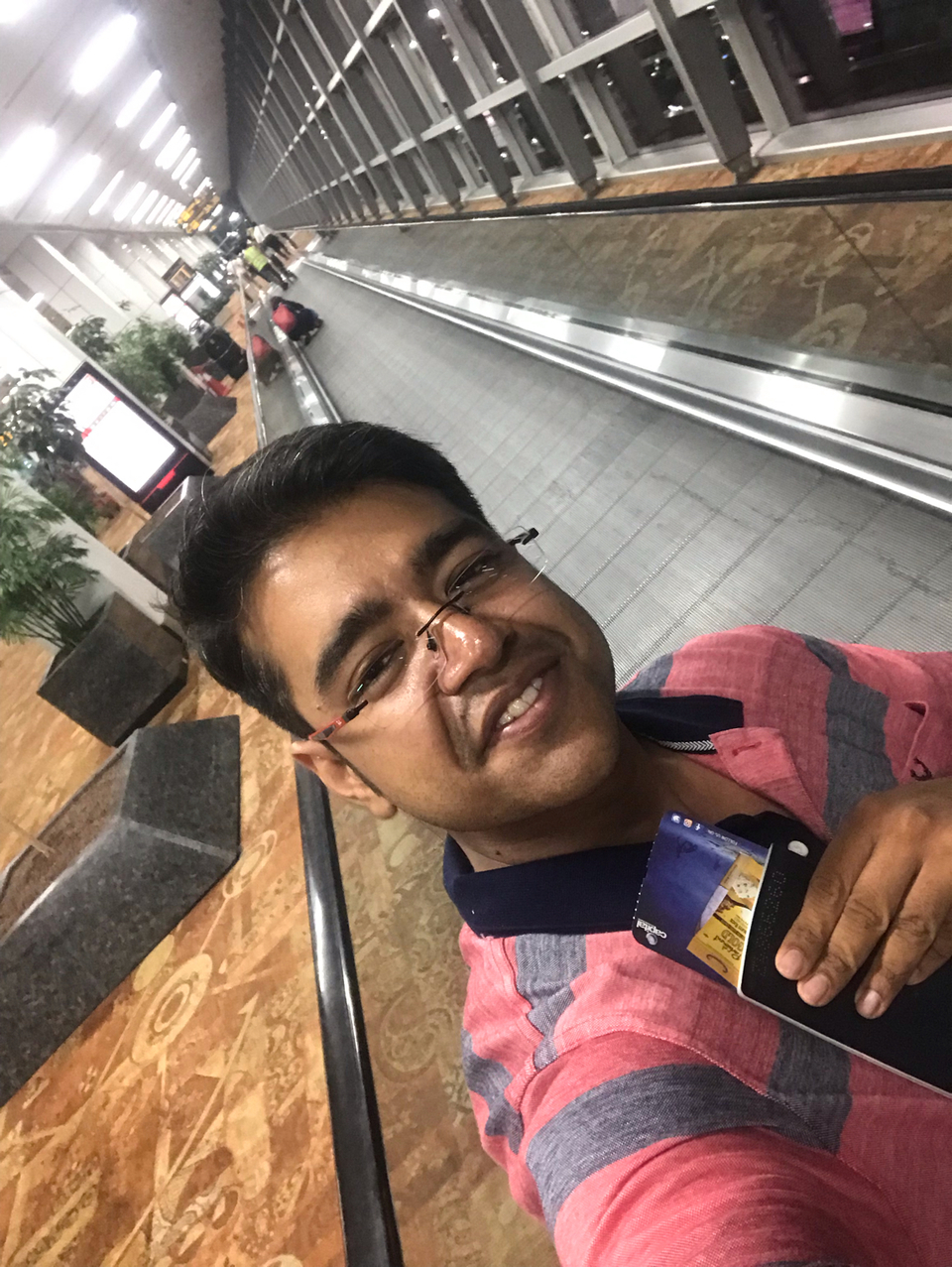 The day I was waiting for soooo long finally arrived. I wake up at 4 am because I was not able to sleep due to excitement I would experience later . I was in the hotel lobby 5:3o not to miss my pick up . In the mean time I was engaged while watching that boys and aged men bringing hot chicks with them and then I realize why people were saying that " we know why you going there solo. but I wan not into all that and so is pattaya . As promised Van came to pick me up at 6 and I was there . Actually it take approximately 1 hr to reach to the airstrip where they perform Tandem Skydive after my pick up they pick 9 more people and I was only Indian in the whole van realizing why no Indian try this ?
Once we reach the establishment we were asked to fill a form and choose the jump package with all the different classifications and measure our weight because if you weight more you have to shell out more and yes one thing more ( note : if you pay by card you will be charged more for card usage remember that because I pay using card ) and now we waiting for our jump. Not able to click pics because our phones were in the locker area.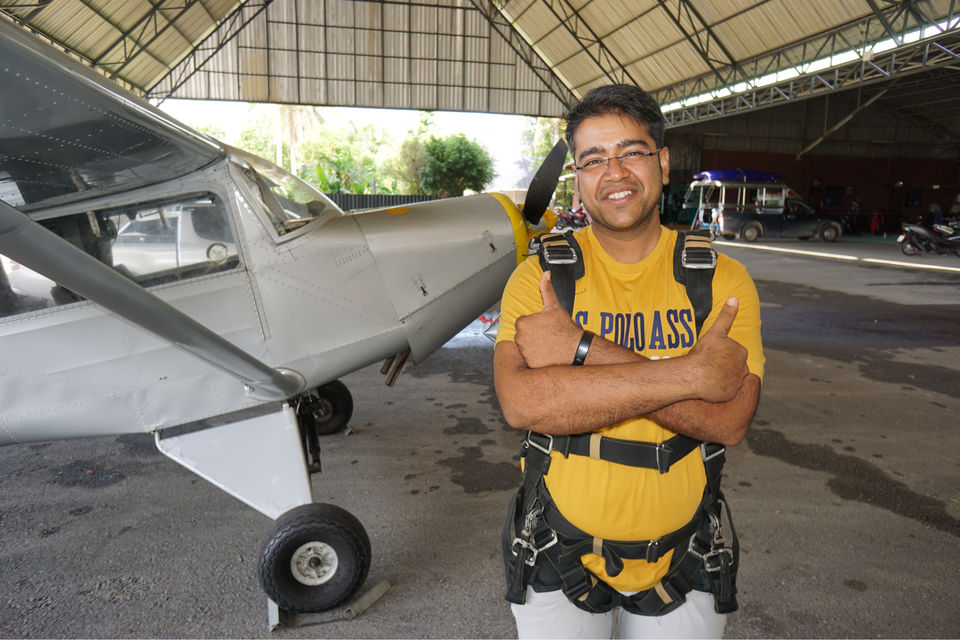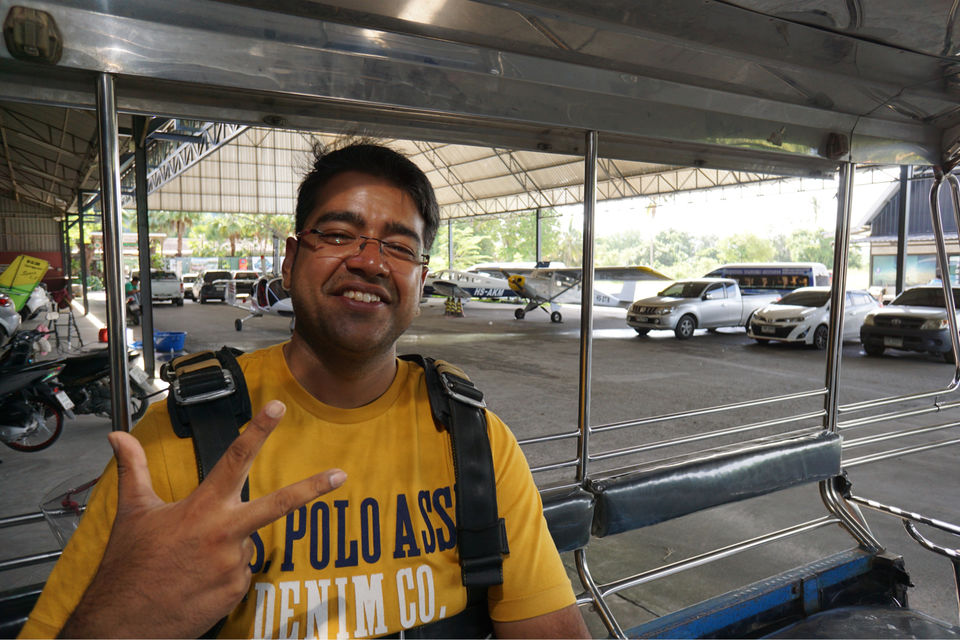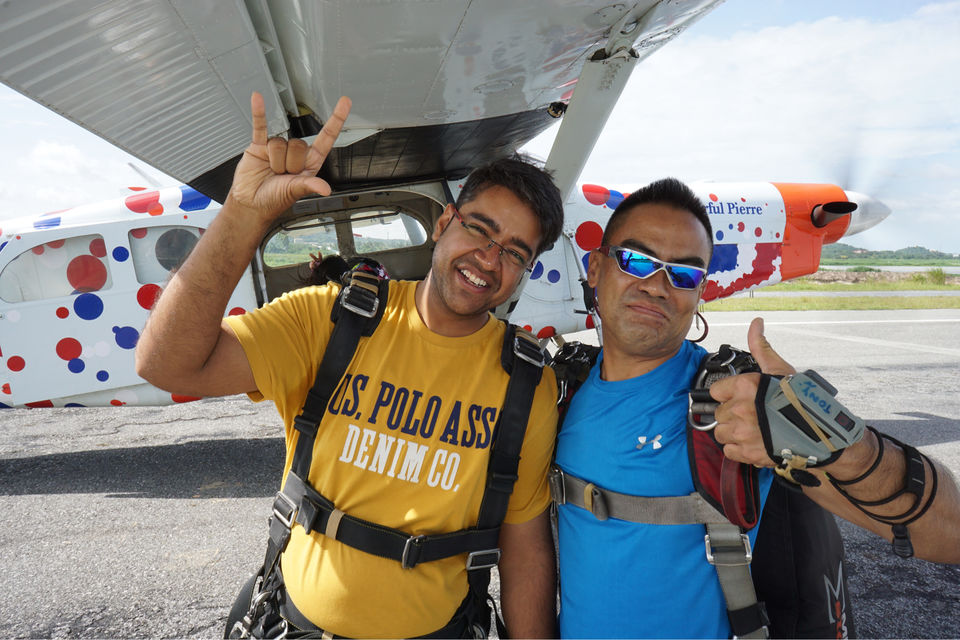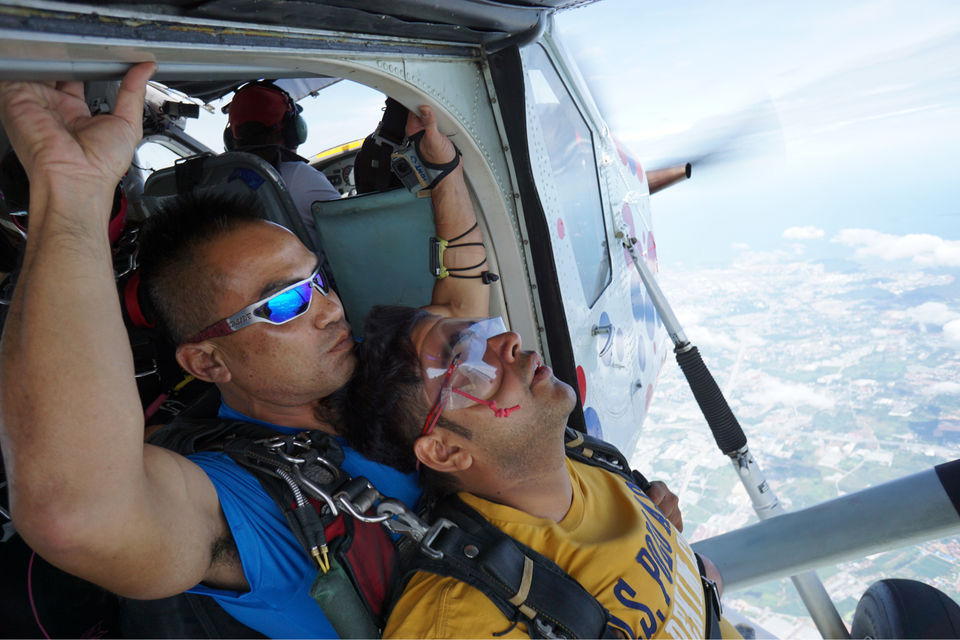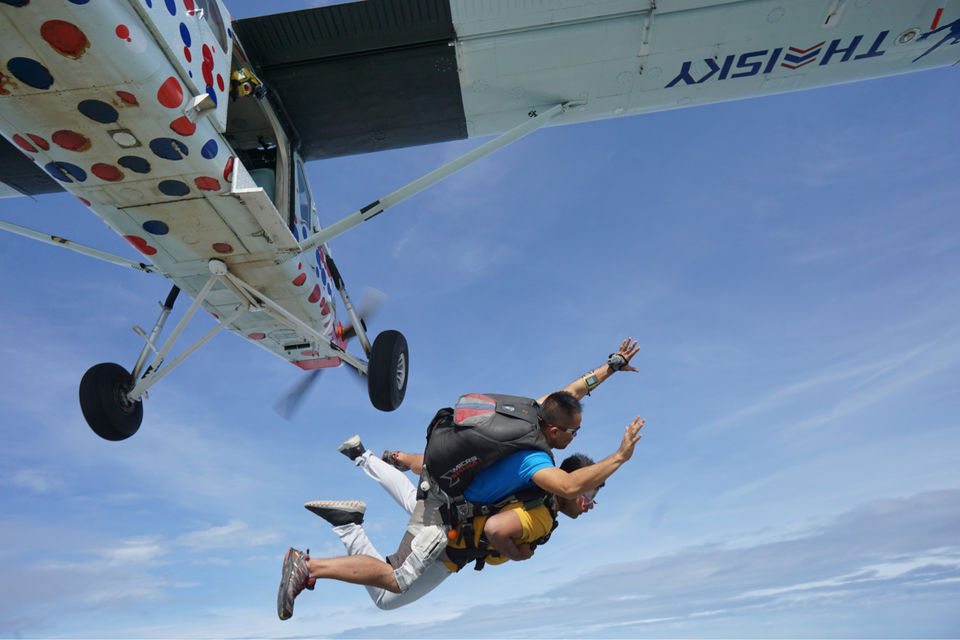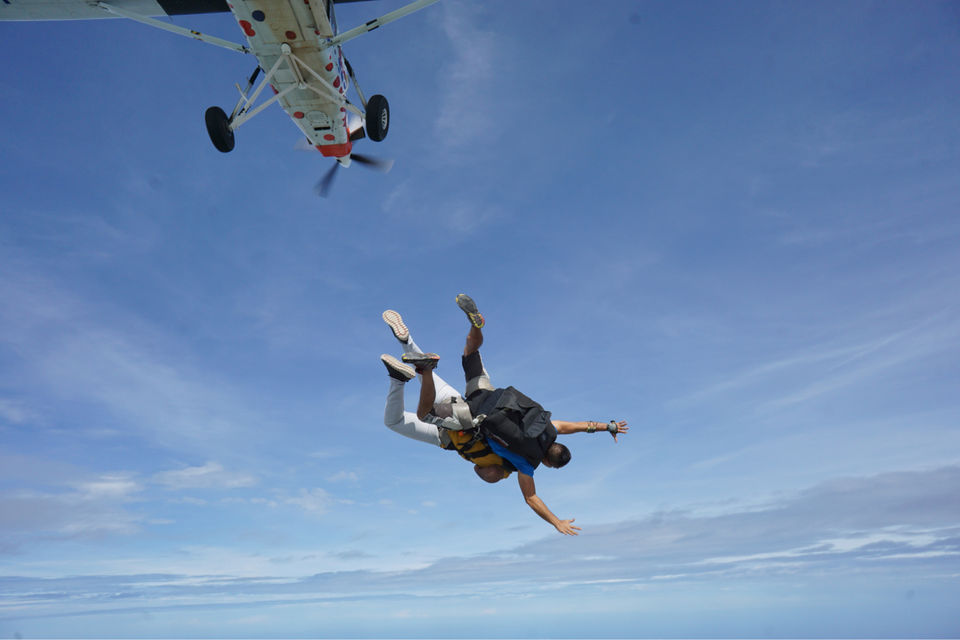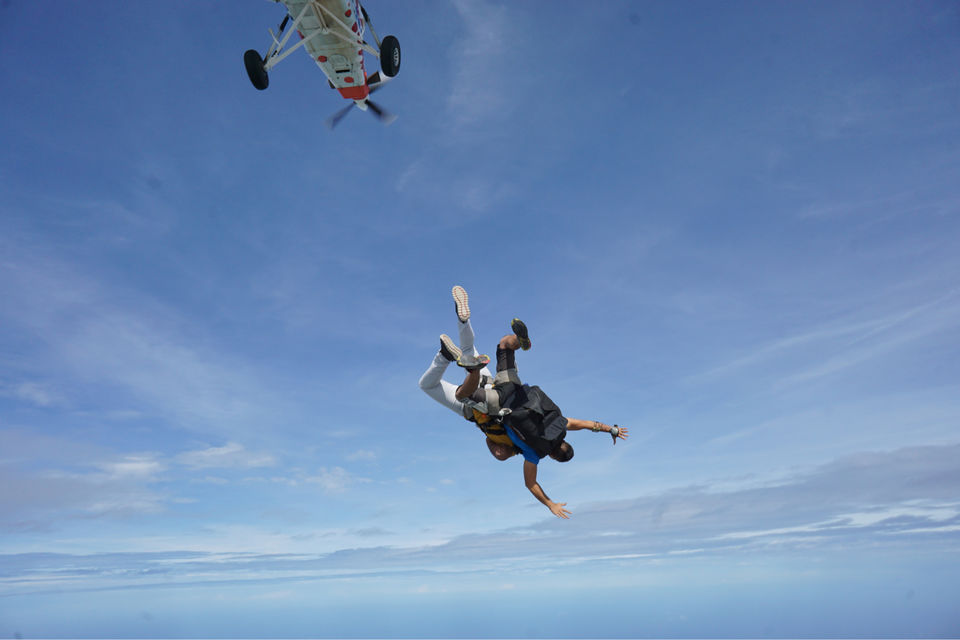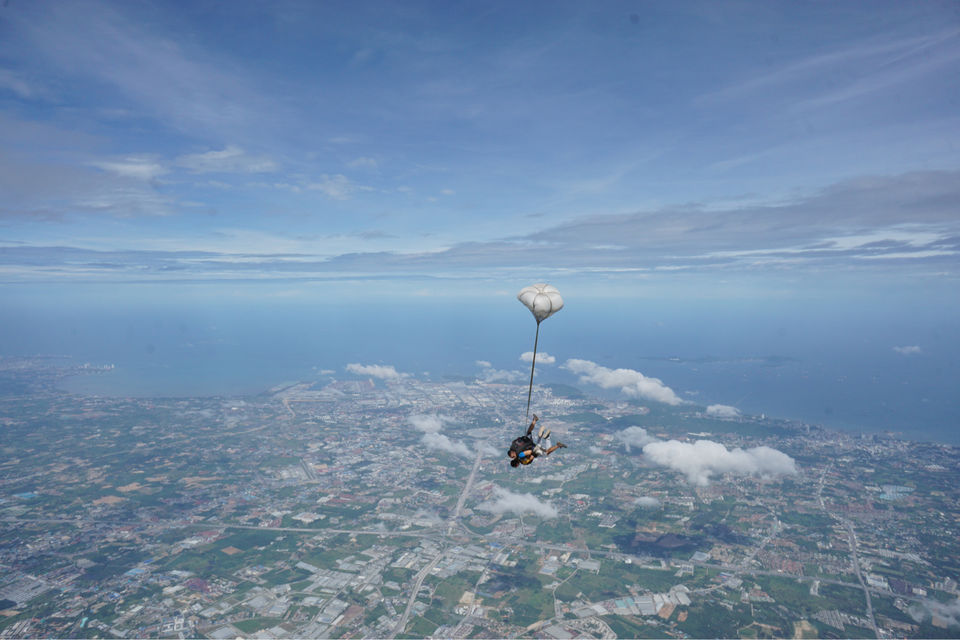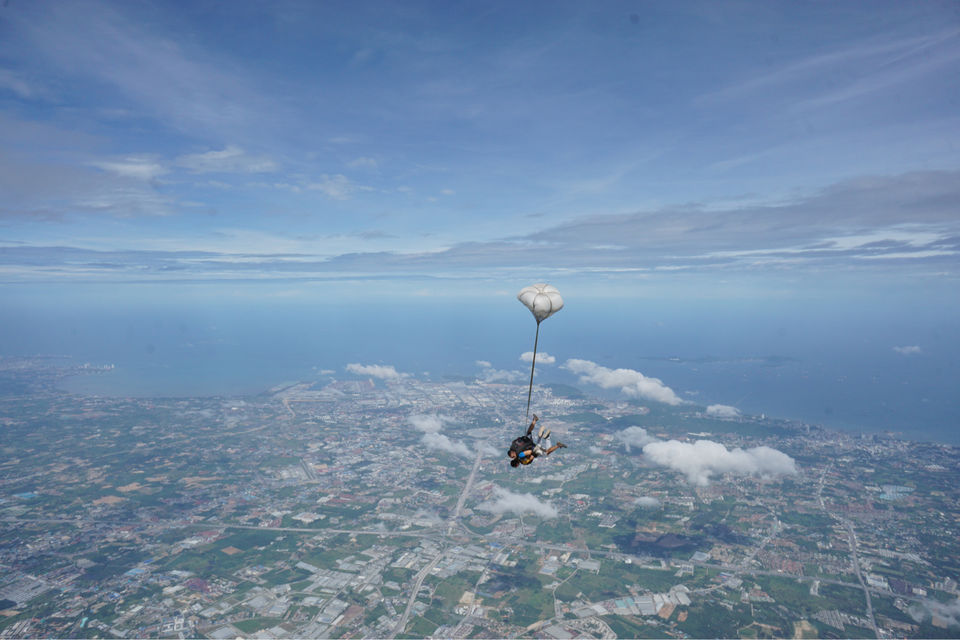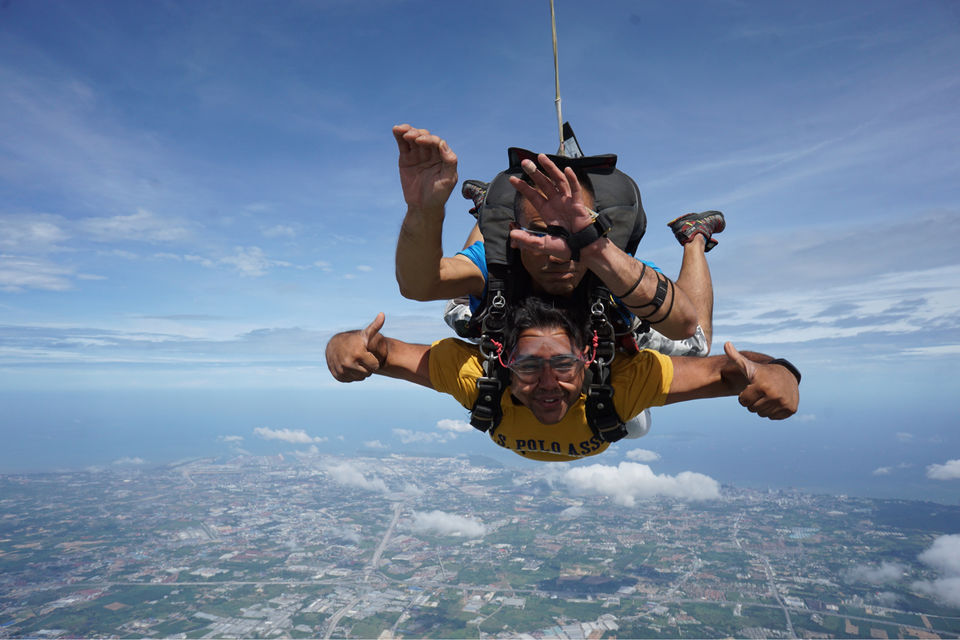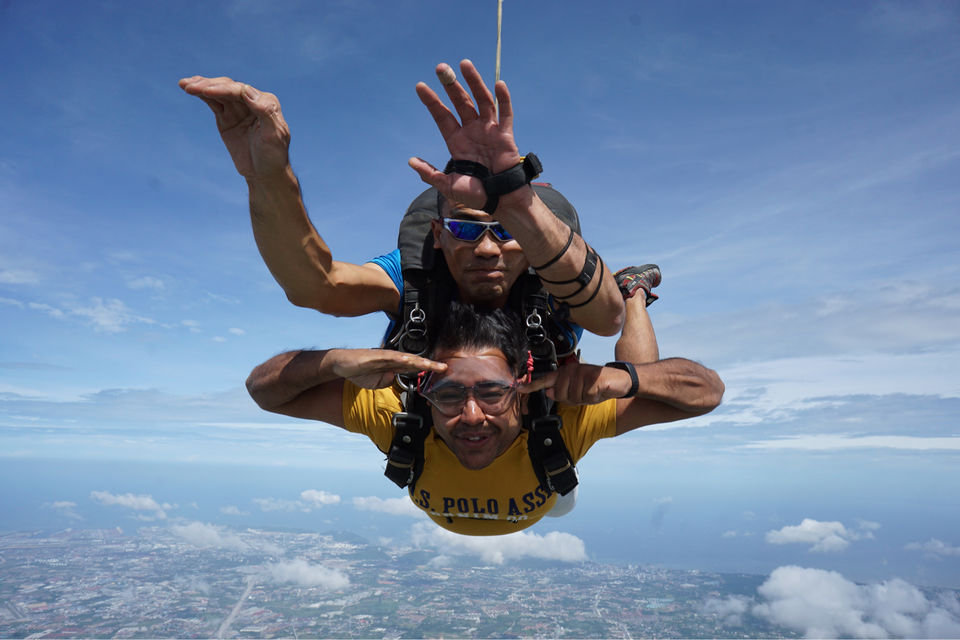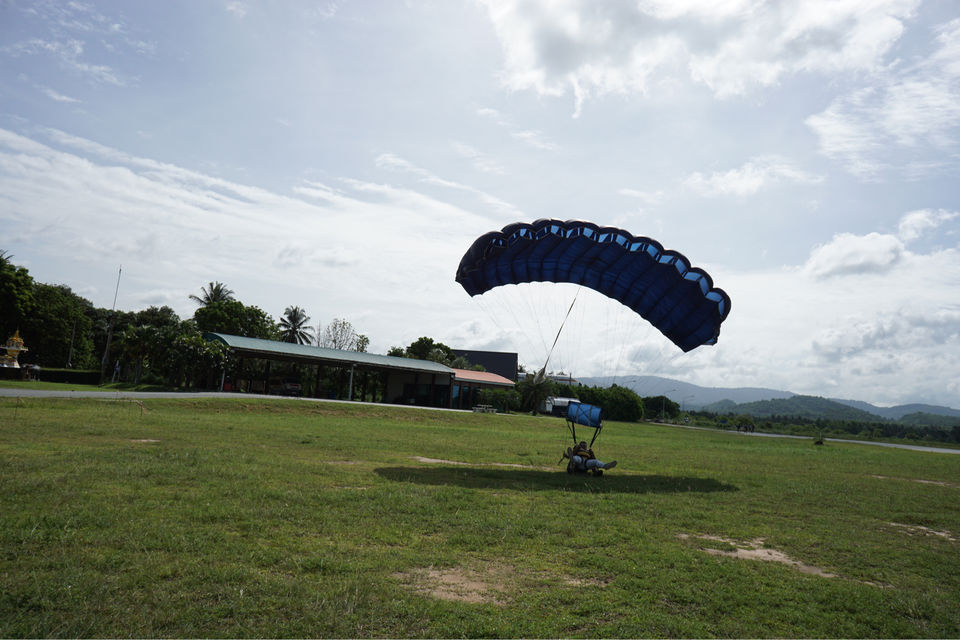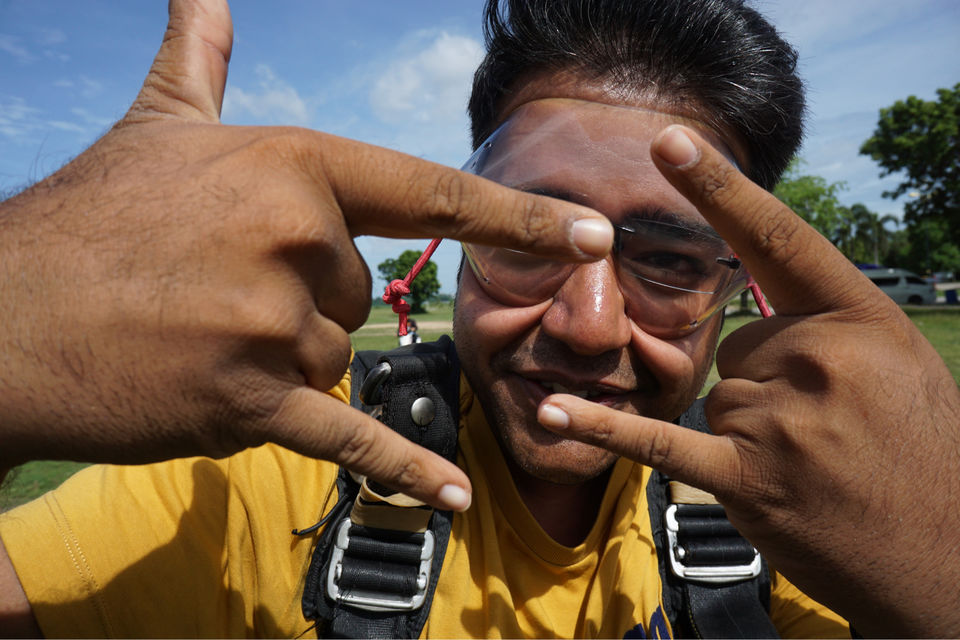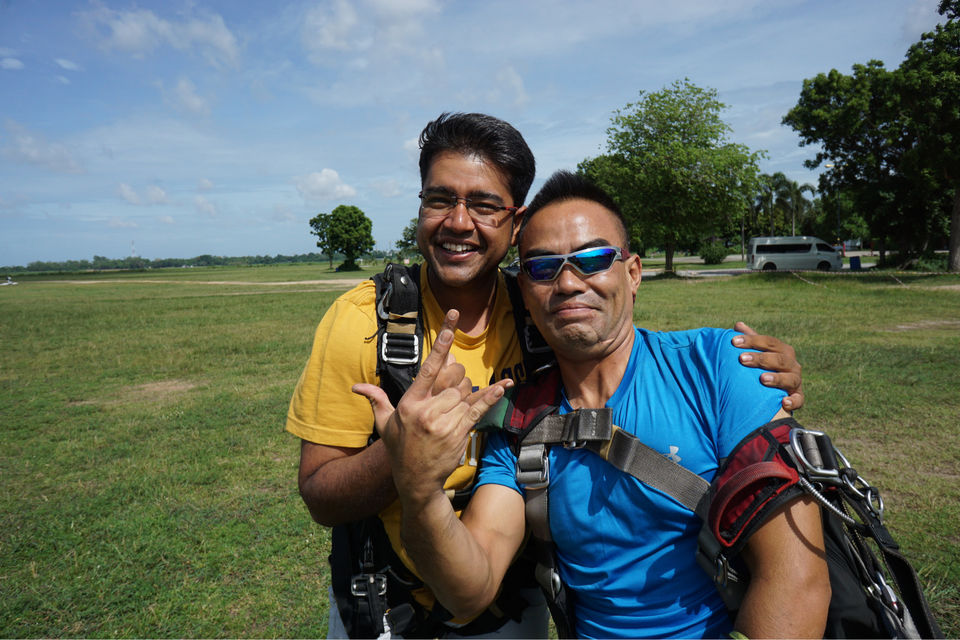 And so I finally done my dream it was MAGICAL and we should definitely try this atleast once because life not always give second chance
Now after the dive they drove me back to hotel and now I'm free to explore the city on my own. After getting my lunch I took a bike taxi they are convenient and cheap compared to cab. My next stop was Santuary of Truth.
Entry ticket is a bit high 500 bhat but one time visit is must . This is kind of temple made entirely of wood and inside the premises you gonna see goddess stature carved out of wood. This place is purely magical and peaceful you will fell in love with it.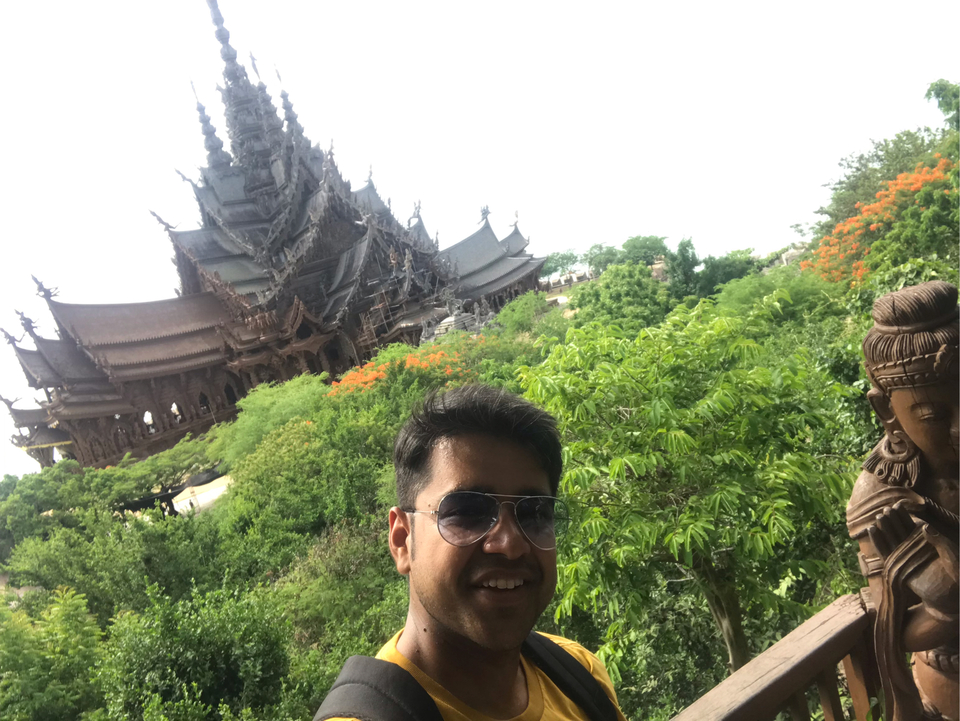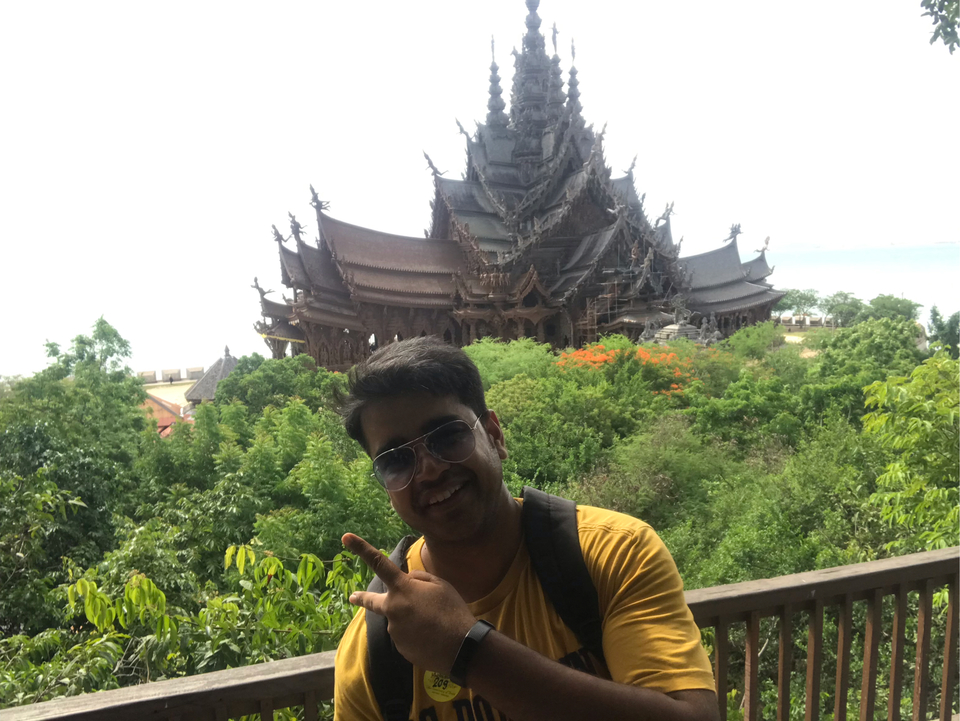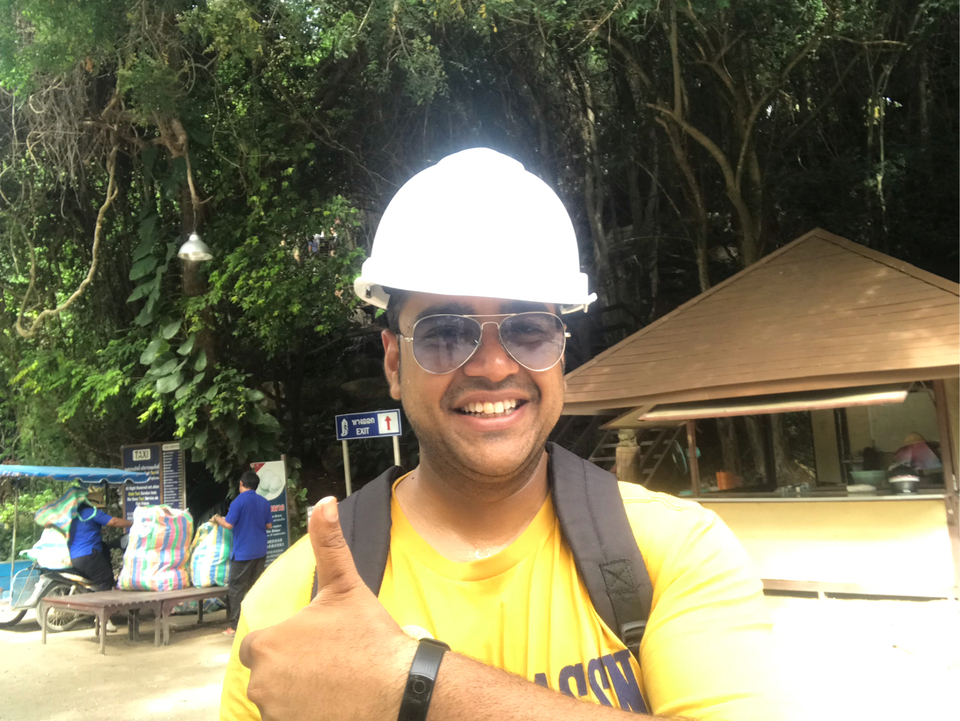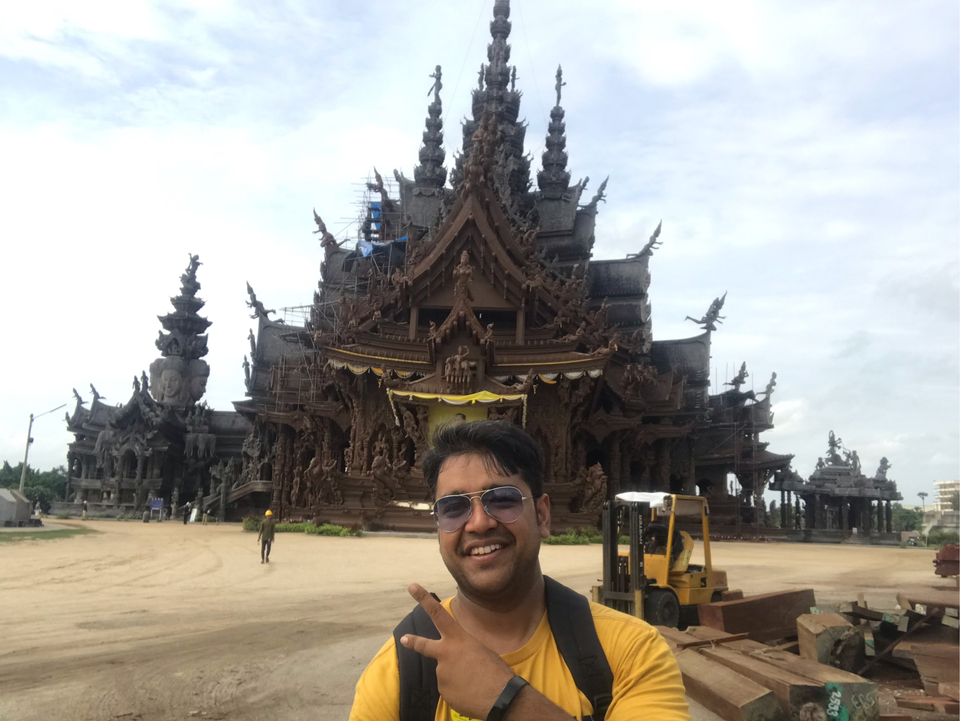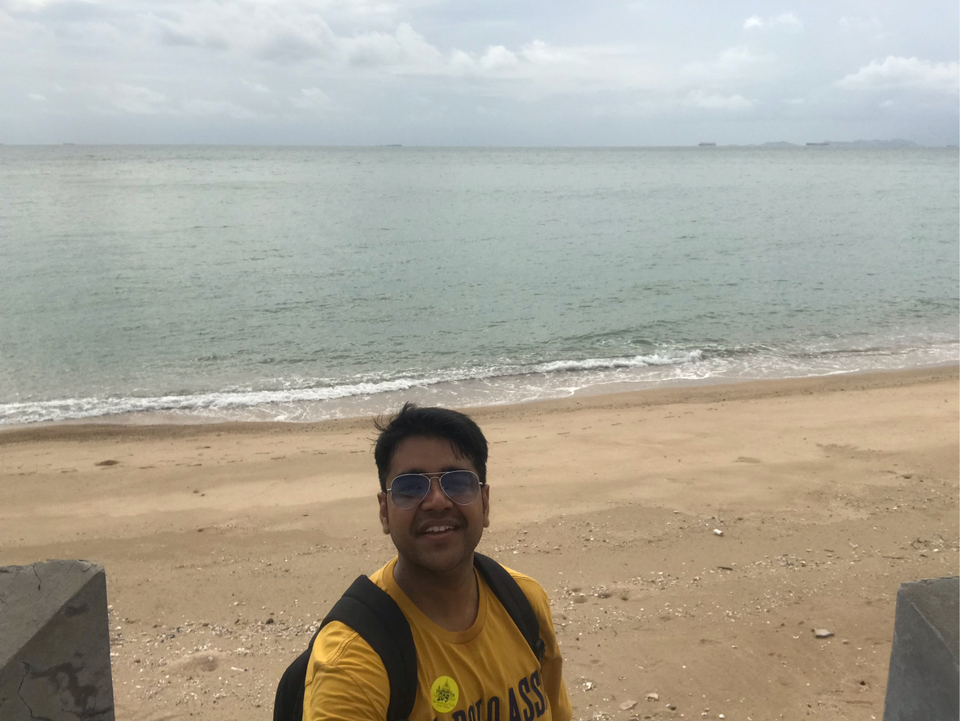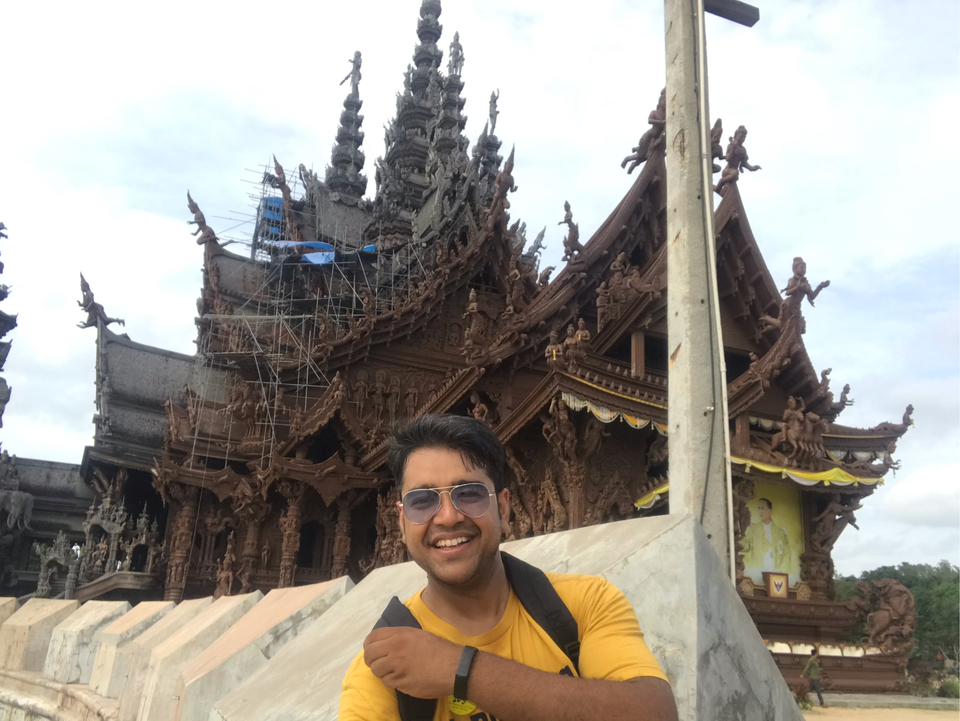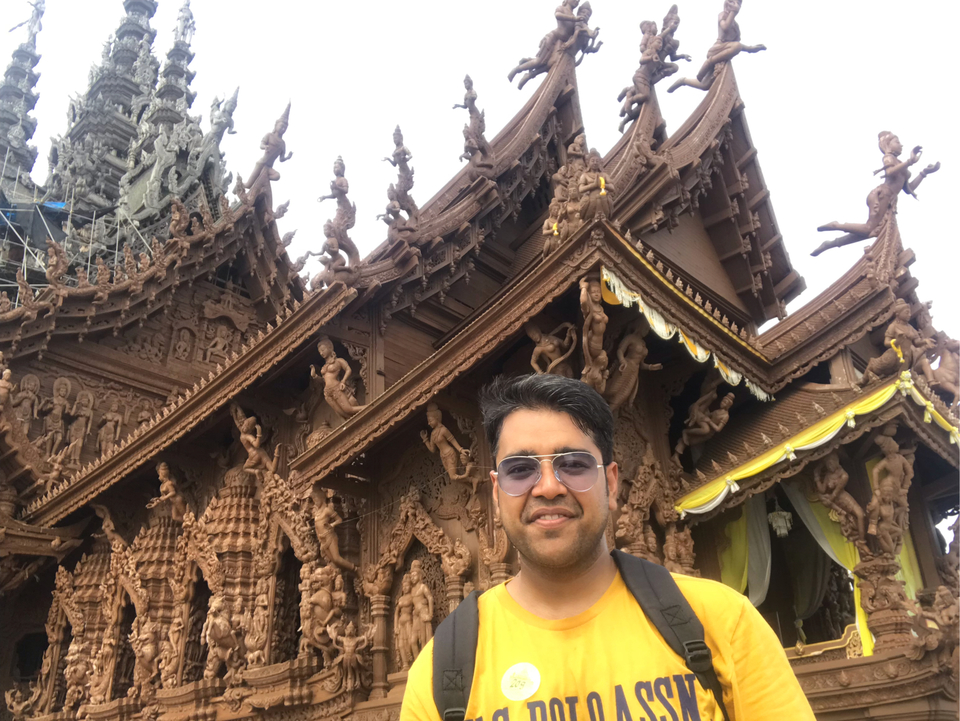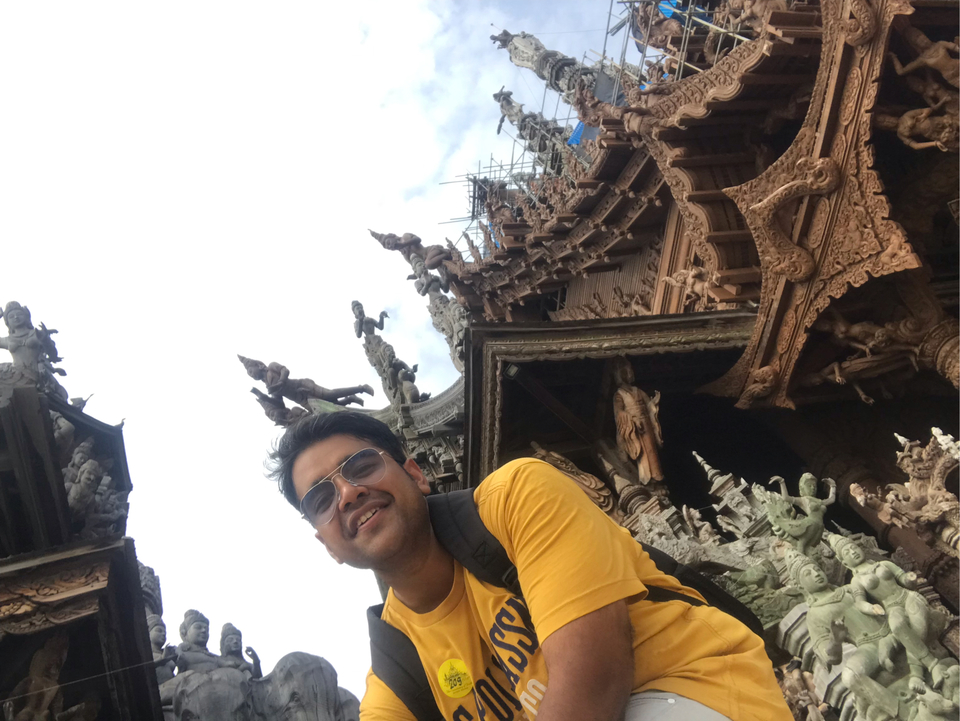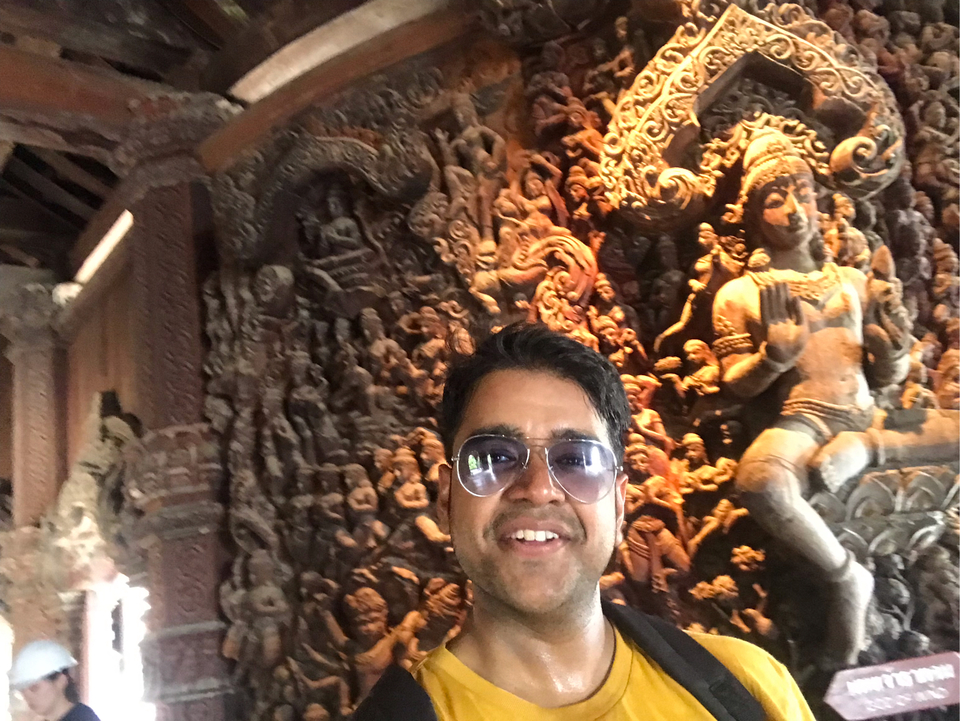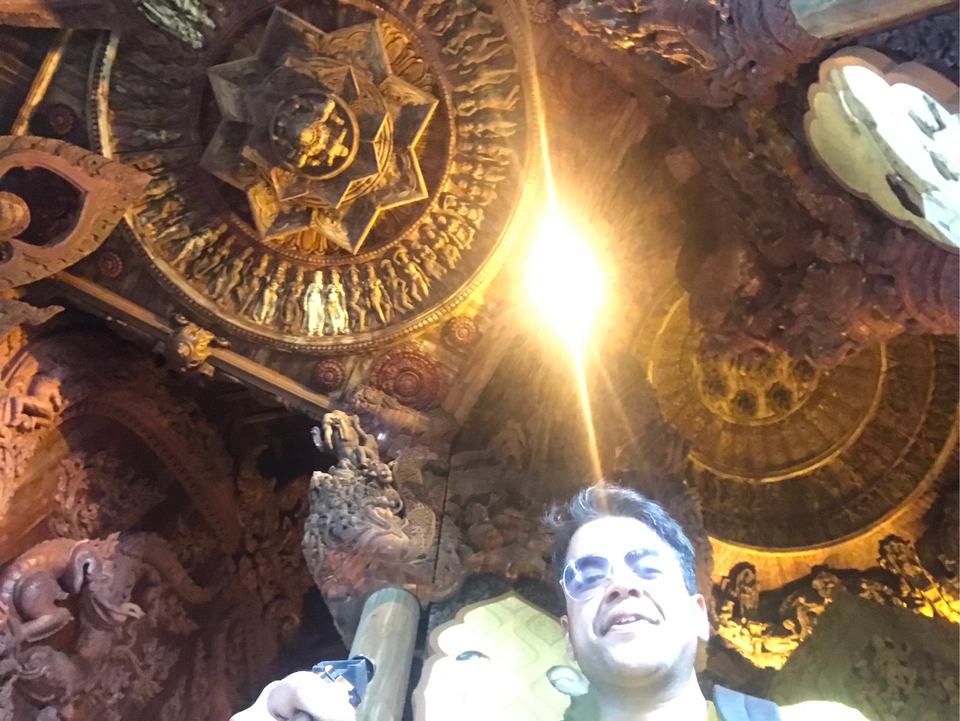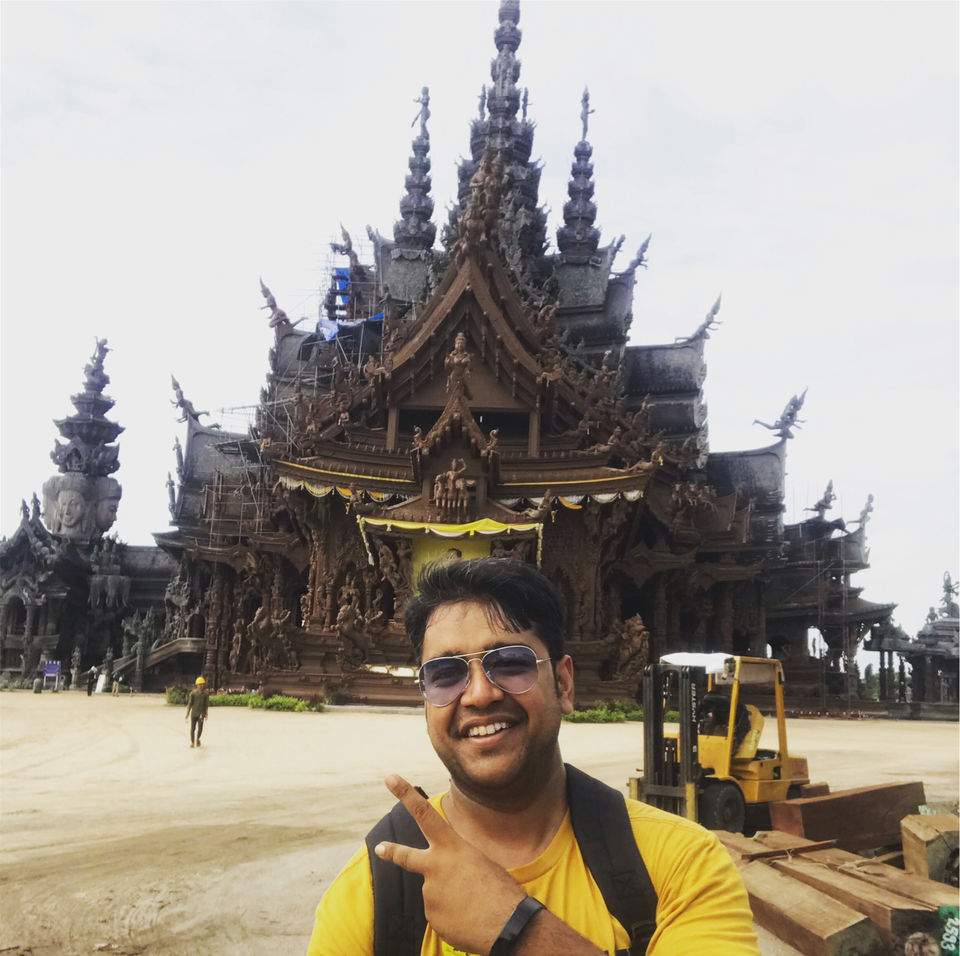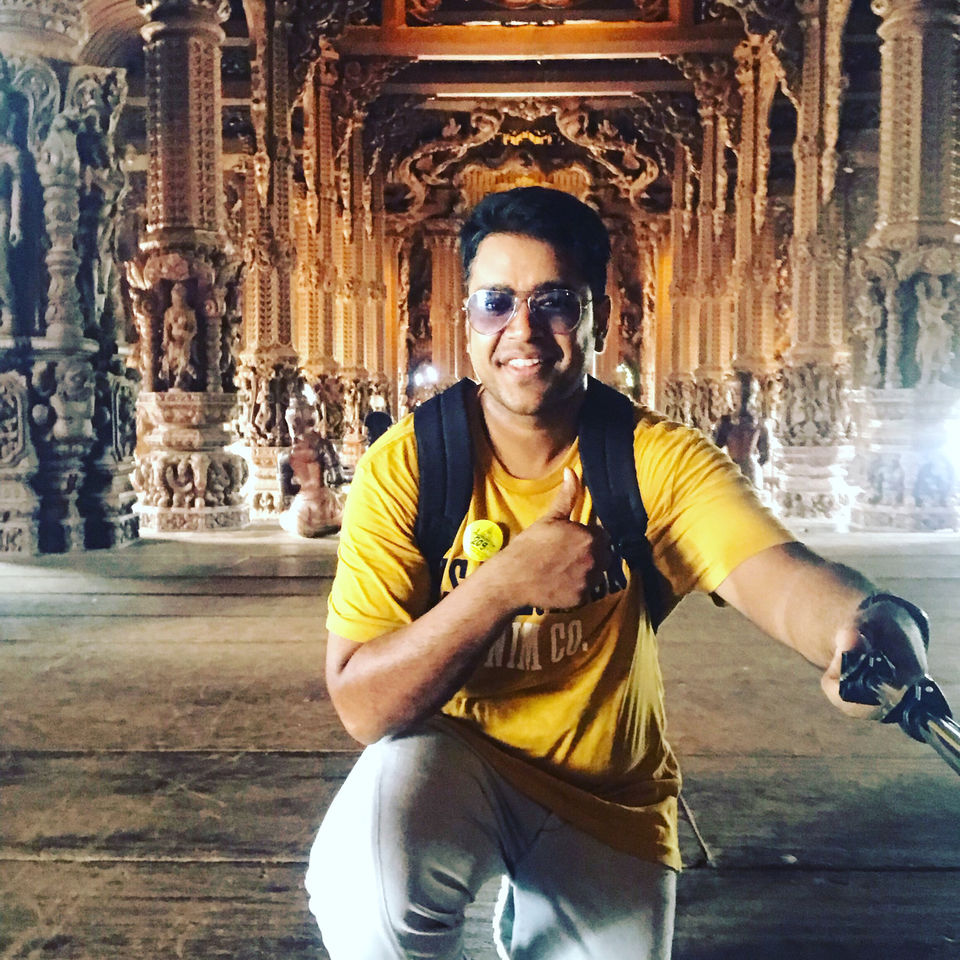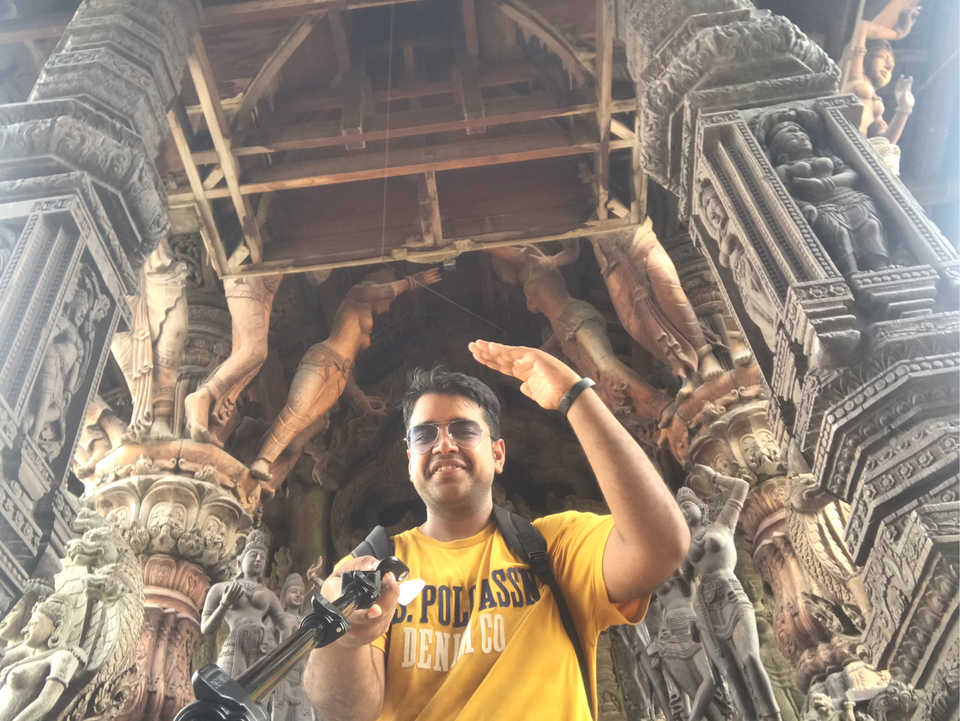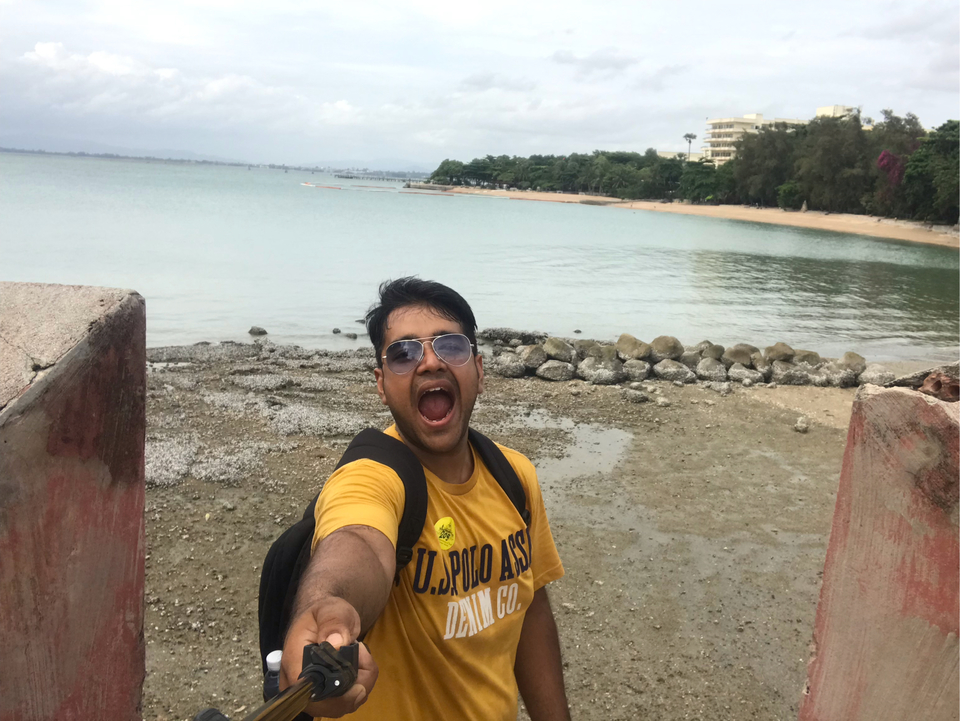 I was free around 5 and I have whole day/night to go around different places. So again pick a bike taxi paid 80 bhat and travel to the Main Street 2nd street all the establishments are on this street only like the all time Famous Massage parlor "Honey-2 " and the famous ladyboy show " Alcazar show "and all the market and everything even Ripley's believe it or not attraction is also on this street.
You can visit all time notoriously famous Soi 6 here you will see all the clubs with lots of girls if you like there company drinks price is cheap compare to walking street and yes it is a good place to have some good time. One of the most famous club is " Ruby club "
At night when clock struck 11 Pattaya transform into new city the party city as we all know. I went to walking street and this place is full of party people tough 70% are Indians but you see plenty of foreign nationals there . You think of it and I promise you will find it here . For Indian crowd Club Nasha is the place to be . Full of people and Girls you will not able to see floor so crowded it is . But place is cool like I say " dhinchak dhinchak type ".
The last day in the city and country because I have a flight early morning best day so we have full day here and then we board a cab to get back to airport.
This Day start with checkout and after that deposit your luggage in cloak room and lets explore the city final time and today I decide to go to Coral Island famous for water sports as we can understand you the place.
Once you board the speed boat they will first drop you on a podium in the ocean there are many such podium full of people doing para sailing . I have done it so I didn't do it here but they have different type of
package to choose from like ski jet , underwater walk and para sailing the package cost around 2000 bhat will 4 activities.
After para sailing they will pick you and drop to other activity location and finally to the island to have rest enjoy beer ???? and relax on shack .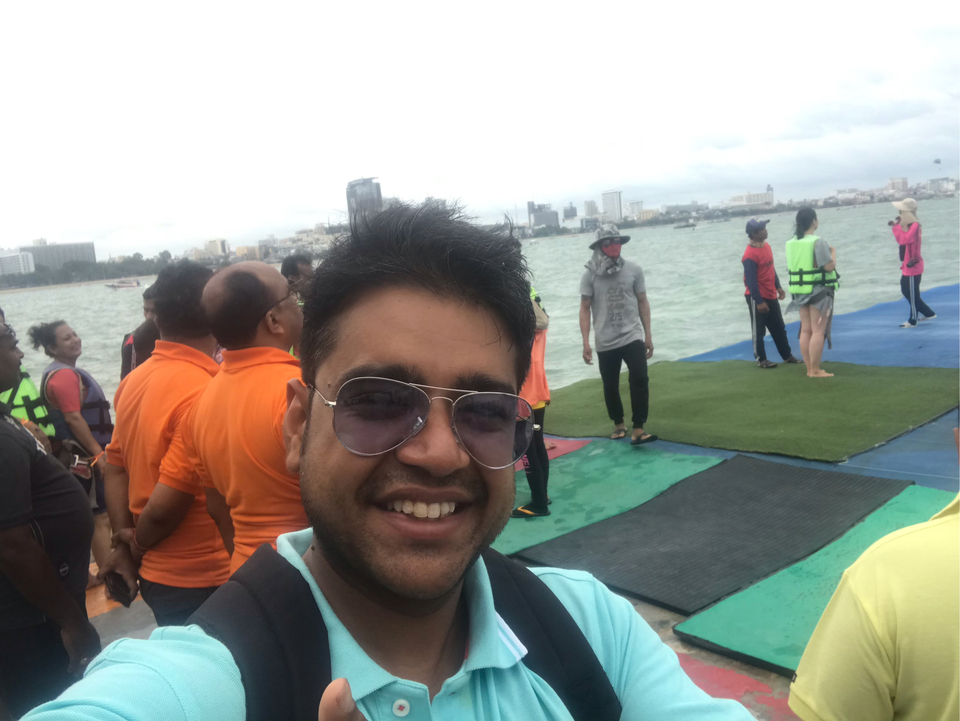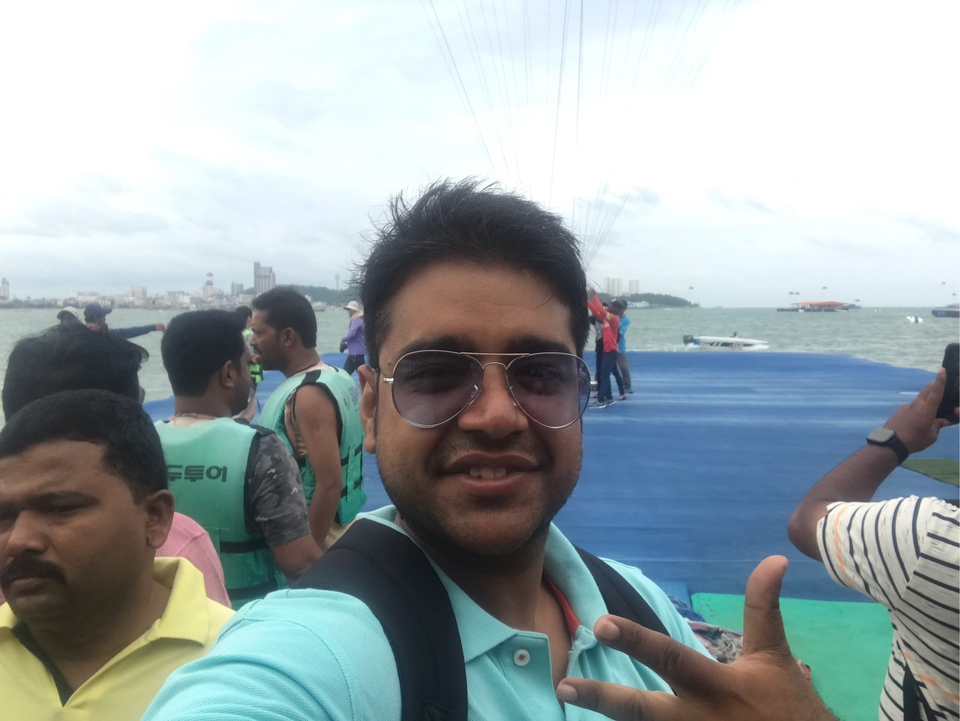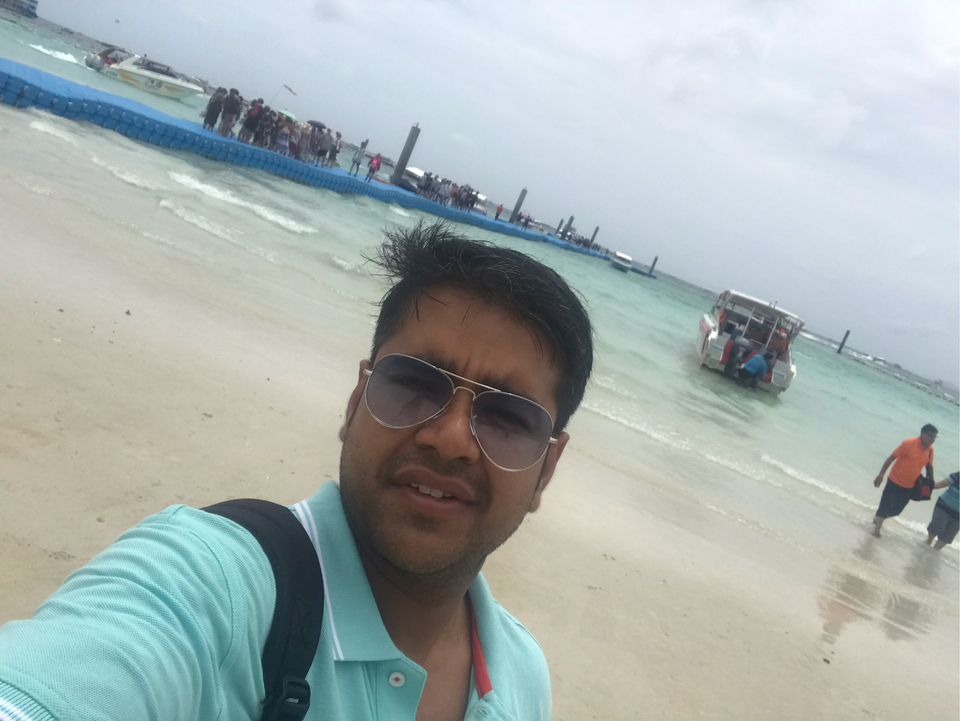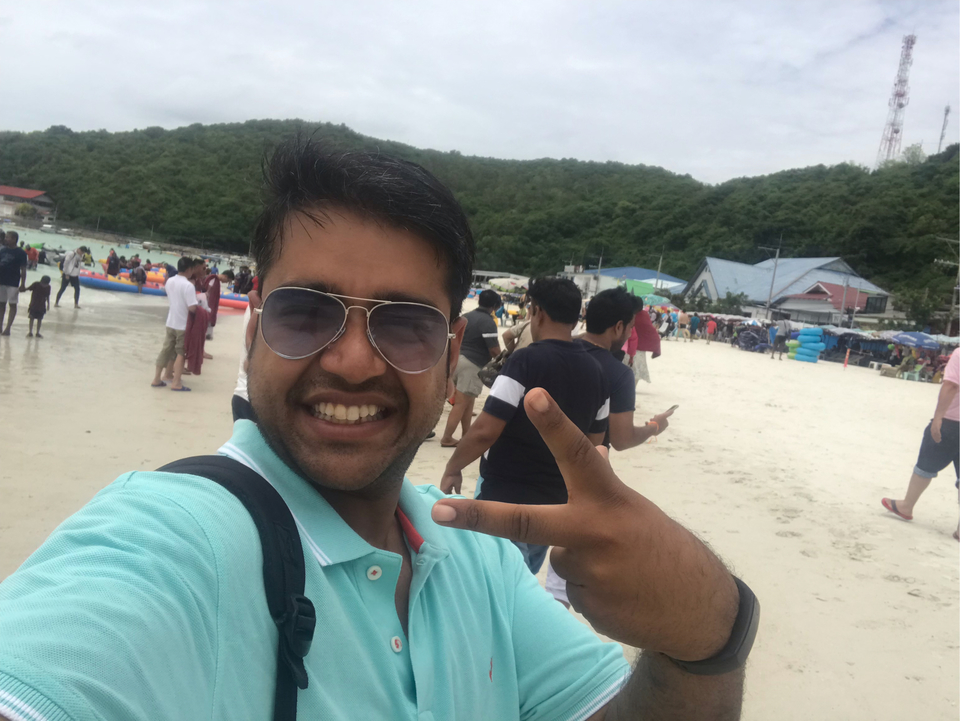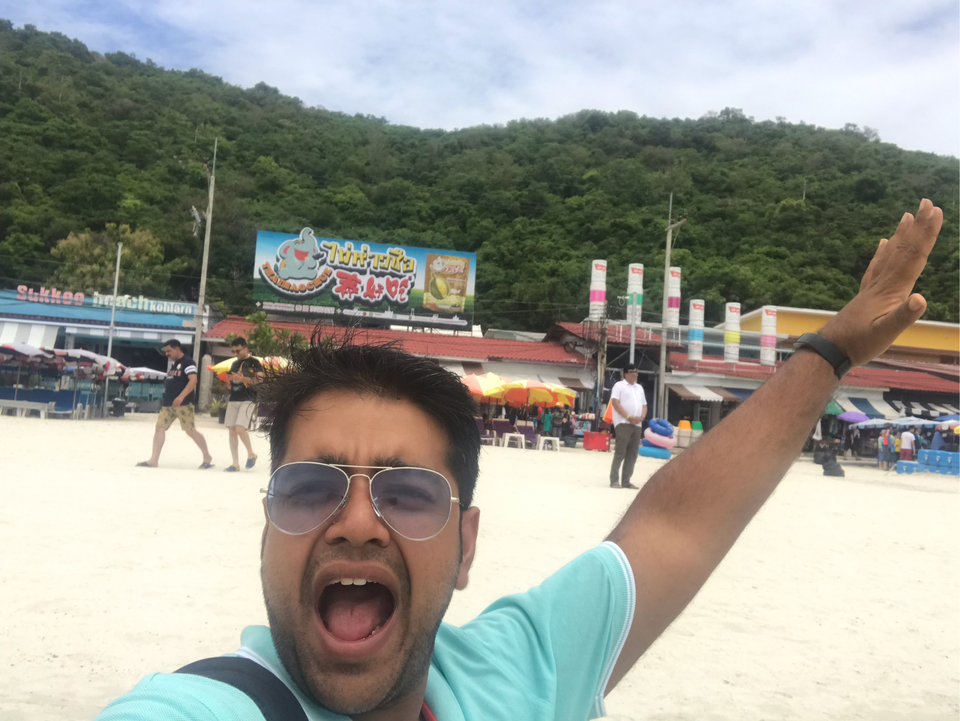 After all those island games over we were back on main land Pattaya and before boarding visit mall and market to purchase some gifts for my family back home visited terminal 21 nice theme based mall will all the brand global as well as local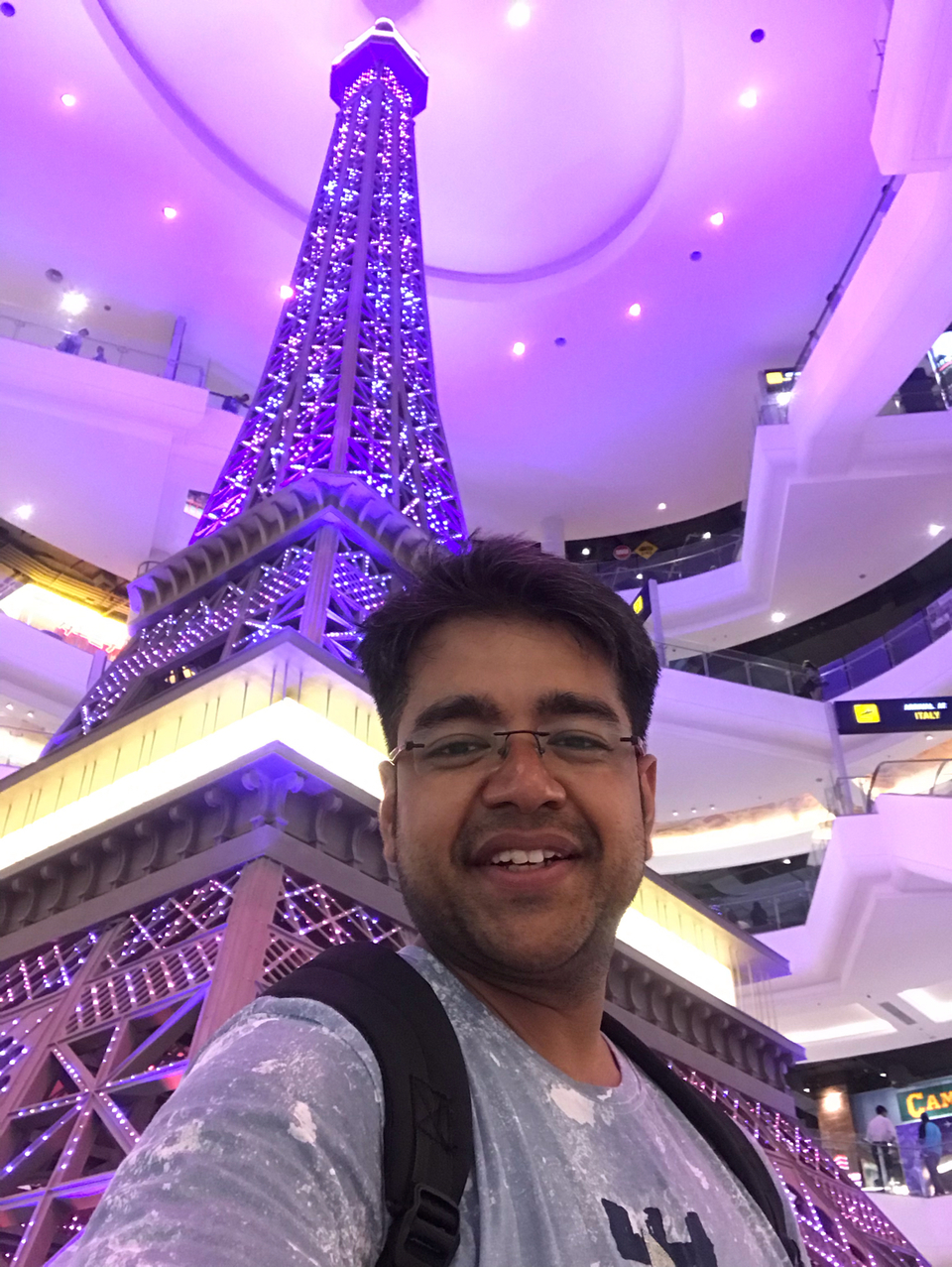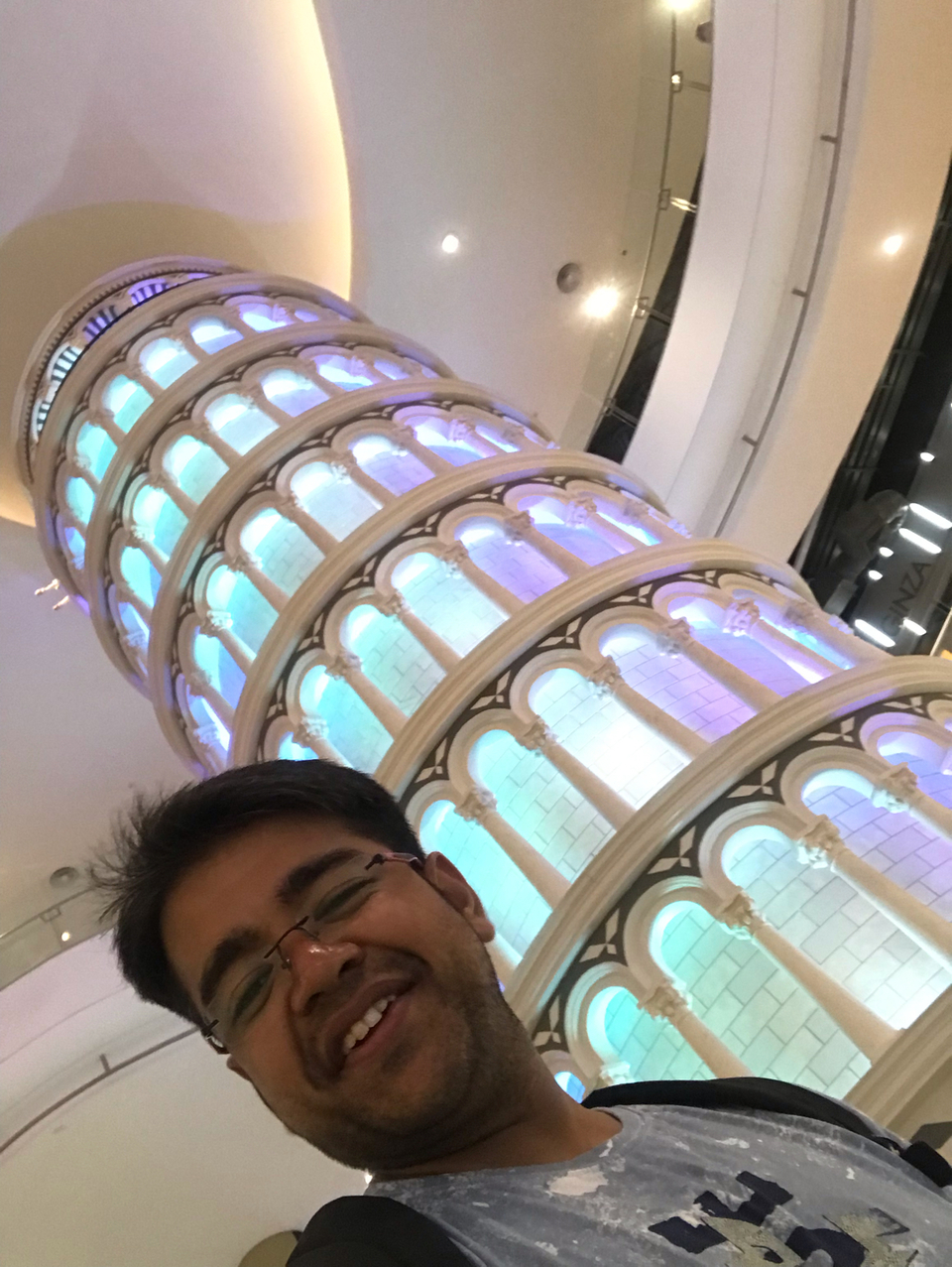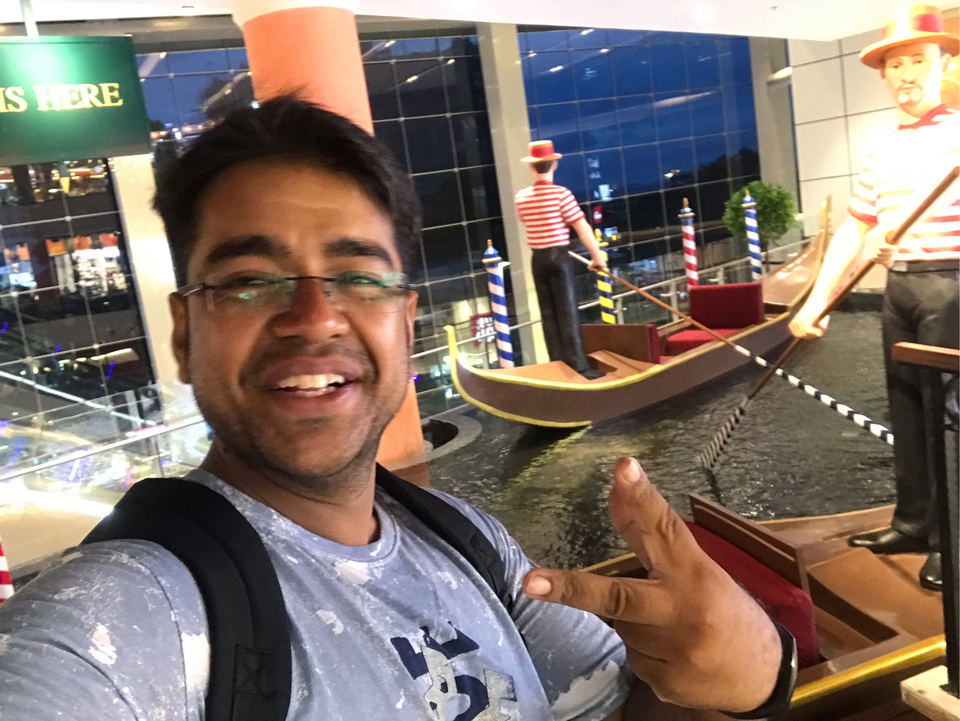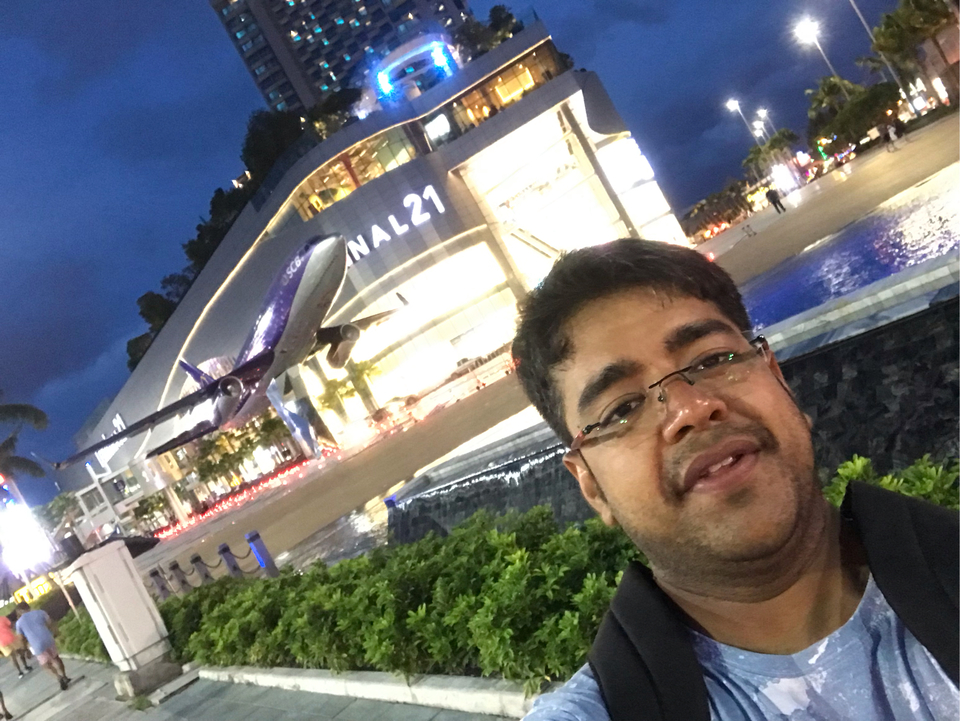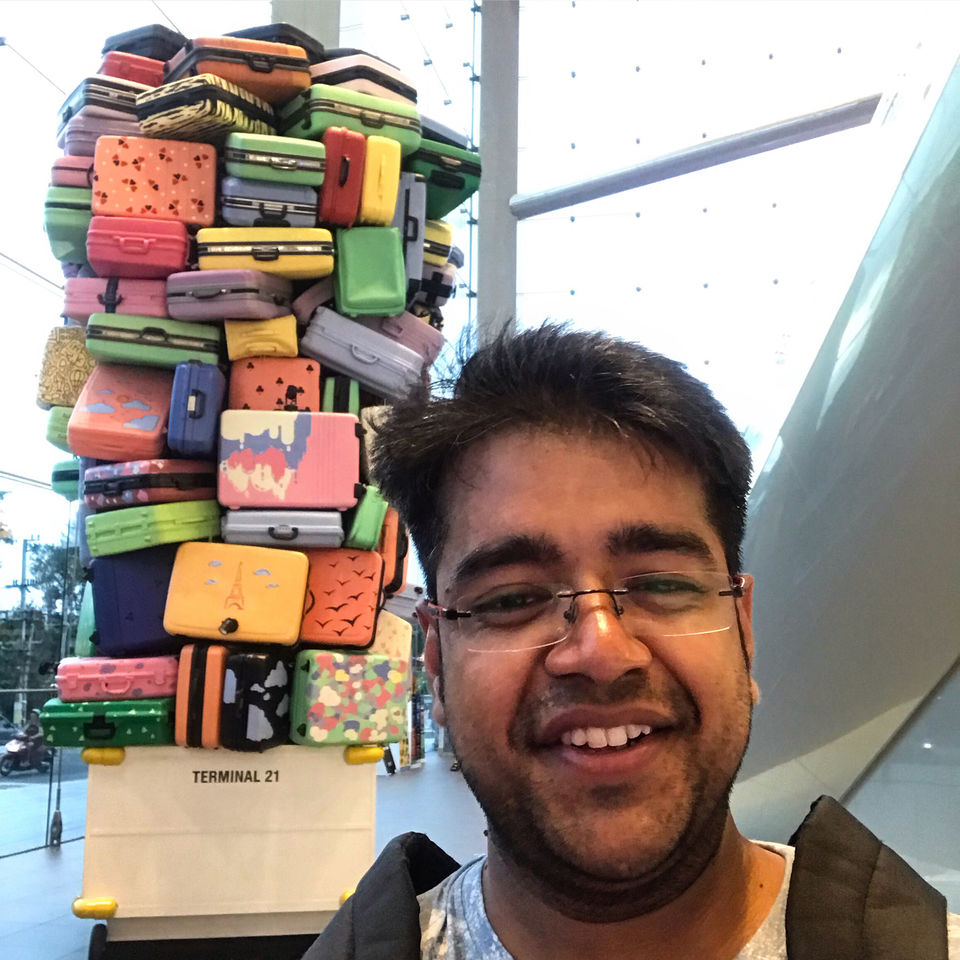 So with the day coming to end I collect my luggage and board a cab to go back to Bangkok airport to board my flight back home.
This is my first try to share my trip please let me know how to improve myself because soon I will be sharing my more trips with you all .