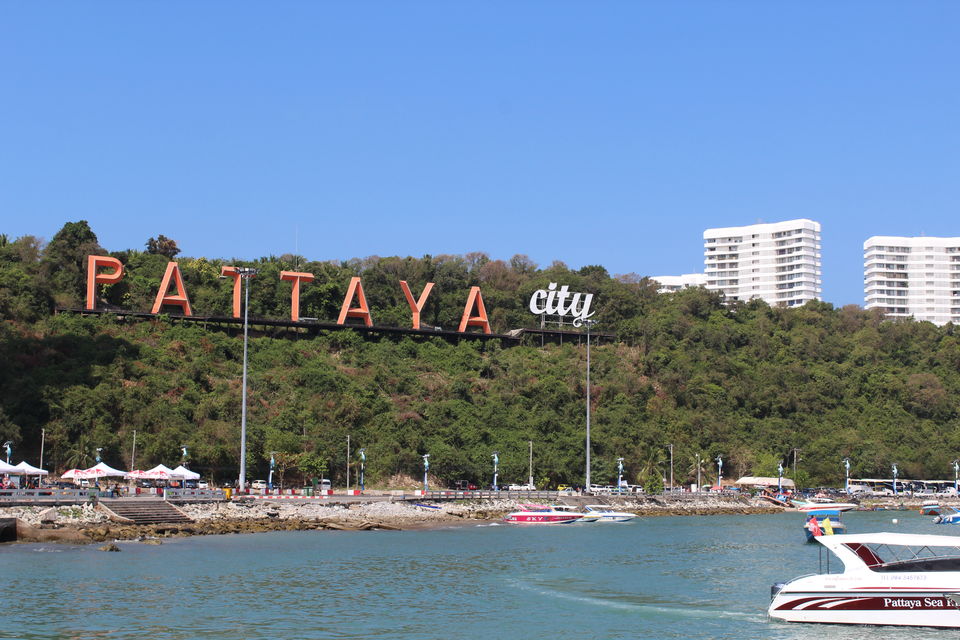 Before traveling to Thailand, I heard so much about the country. On one hand, it's beaches and turquoise water makes it hugely popular, whereas, on the other side, it is equally infamous for easy access to a booty call.
It was damn embarrassing, the moment I mentioned my travel plans to Thailand, people gave those sarcastic looks. My dilemma was further enhanced by the fact, I was traveling with a small kid and husband. I was contemplating, whether exposing younger ones to such a place, was a wise thing? But thankfully, I was proven wrong.
Thailand is a beautiful, friendly country and also a wonderful family destination. There is so much, that a family can do together and have a memorable time.
Ours was a five-night and six-day trip. We landed at Swarnbhumi airport, where we were greeted warmly by our travel agent representatives. Before leaving the airport we purchased a Thai sim, and it made our life much easier. After we had the sim in place, we immediately moved towards the gate to board the waiting SUV, which took us to Pattaya.
The highway which connected Bangkok to Pattaya was wonderful, and I was pleasantly surprised, to know honking was not allowed. My first impression of the country was good.
Thailand is clean and with good infrastructure in place. The drive from Bangkok to Pattaya is for approximately 2 hours, and it is a fun ride. One will get to see a bit of the country's topography.
In Pattaya we checked in at Four Seasons Pattaya hotel, the room was of medium size with a French window overlooking the city. One thing to keep in mind, unlike India, Thailand provides you two half-liter water bottles. Any water you ask above it is chargeable. I would recommend purchasing a big Bisleri bottle, it will help you sailing out through the day.
The officer at the reception told me the meal times, we realized Thai are early risers, the breakfast is served at 6:00 am and by 9:00 am it is all wrapped up. Simultaneously, most of the activities start early, in the country. Once we were done with the check-in formalities and were well-rested, we decided to head towards the Pattaya beach. The beach was within the walking distance from the hotel, it was clean, not littered with rubbish. You could easily spend hours staring at the ocean, without getting bothered by the hawkers. One could find females offering themselves, but if you are with family, they would not approach you.
Being on the beach was a magical experience, across the road there were cafes, playing English music, and offering continental food. From there we headed towards Walking Street, it was within walkable distance.
One thing which you shouldn't miss while being in Pattaya is an exploration trip to the street. I am not suggesting the visit because of the easy availability of hookers, but it is highly recommended due to the vibrancy surrounding the place. Witness people from across cultures gracing the street, live magic shows, see the live Thai boxing matches and bands playing amidst the crowd.
SECOND DAY
The next day we went on the coral island tour. Coral Island, is a suggestible option because of its turquoise water. I had never witnessed water changing colors, so beautifully. This was definitely the USP of the place, take your swimsuit along to swim in the warm water of the Gulf of Thailand. Coral Island is like a whole day trip, thus keep the evening light for rest and leisure activities.
THIRD DAY
Our next stop was at Alcazar show, a visit to Thailand is incomplete if you haven't experienced the show, we made the evening reservations. The show was breathtaking, the way they introduced us to Thai culture was highly applauded. Different dances showcased traditional Thai outfits, music, and ambiance. We were transported back to the ancient Thai era. There was a relatively small performance on a Bollywood number. Guess what, it was enough to make us Indians go crazy with delight.
Alcazar is a lifetime experience, which one shouldn't miss. I wish we had something like this in India, for the tourists.
FOURTH DAY
On the second last day, we visited Noong Nooch village, in one word it is nothing but a beautiful and refined nursery. One could see all kinds of plants along with dummies of animals. It was big, so we opted for a bus ride, otherwise one could explore it on foot. We booked our tickets for the elephant show, where the elephants painted, played football, and ride cycle. Trust me if you are with a kid, he/she would enjoy it immensely.
LAST DAY
The last day was spent in packing and leaving for the airport with a suitcase filled with wonderful memories.
Final Verdict: If you are looking for a peaceful holiday, in a decent budget, then Thailand is definitely the place for you. Also, make it a five-day stay, with pre-decided activities.
Few handy tips:
The Alcazar show is in high demand, ensure that the tickets are booked in advance, else you might face disappointment. In Noon Nooch Village, I will recommend you pay 150 bhat and board the bus, life will be much simpler. While visiting Coral Island, if you have a nausea problem, please do carry your vomiting bags, else you will end up paying a huge amount in penalty. A word of advice, the representative will suggest you, to get a prepaid sim card, please buy that. It will come handy during the trip. Do keep in mind Thai's are punctual, so our Indian attitude towards time, generally do not settle well with them. Always keep the time factor in mind, we saw guests being left behind by the waiting SUVs, as they were not on time. Thai hotels are better than Indian hotels, in terms of room quality. One can easily get the reputed four-star and five-star hotel without shelling out much money.