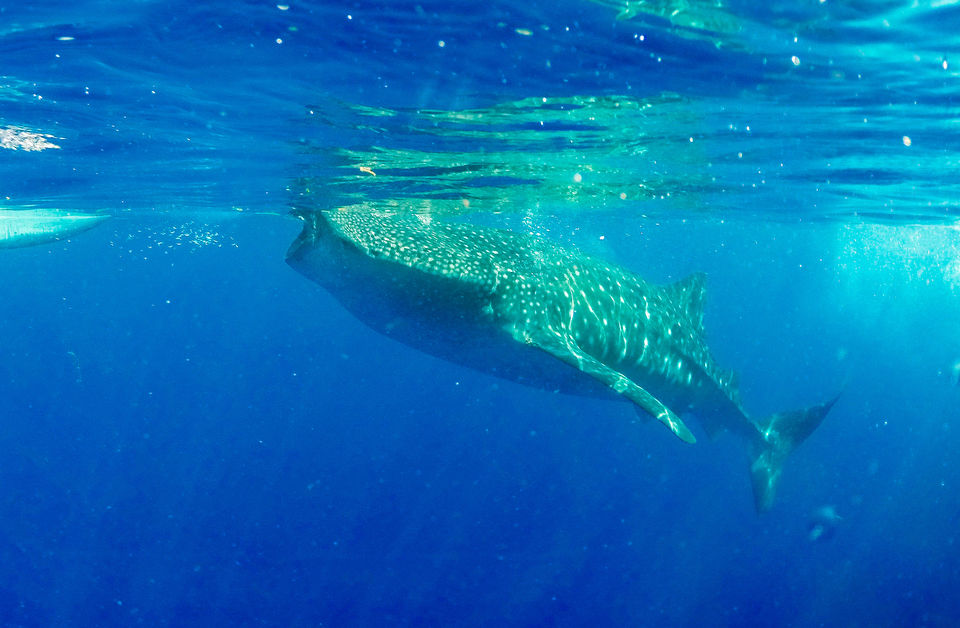 Different people go on a holiday for different reasons. Some go to check out items on their bucket list, some go to check in on Facebook, and there are some who go on a holiday to find themselves in the middle of the ocean among six whale sharks like we did.
It was 6 am and it was a clear day. We left our most beautiful resort Germaroze in Oslob for a swim in the ocean. A 30 minute swim we would never forget. We were at last going to swim with the whale sharks.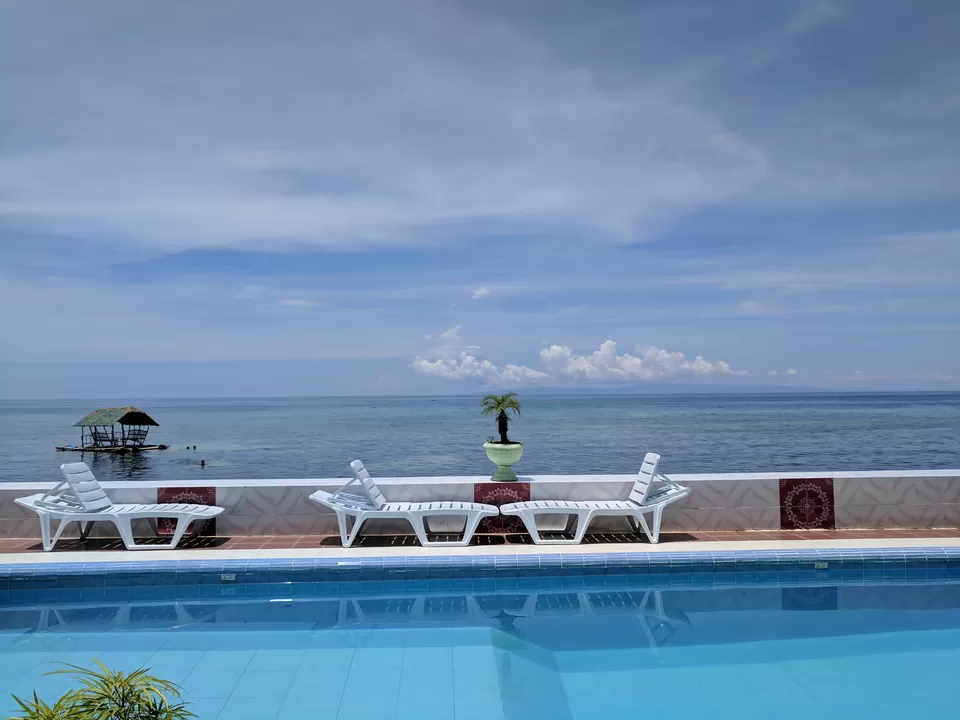 The whale sharks are the largest fish species in the WORLD! They are sharks, they behave like a whales getting the name, the whale sharks. They are often referred to as the 'gentle giant'. Slow swimming filter-feeders. Fully grown whale sharks can reach incredible lengths of up to 40 feet. Imagine, it'll be 7-8 times the size of YOU!
You can swim with these beautiful giants in Oslob, Cebu one of the bigger islands in Philippines.
Swimming with whale sharks is a very popular attraction in Oslob. This activity put the sleepy town of Oslob in a world tourism map. Offbeat tourists come to see the local fishermen feeding these whale sharks every morning between 6 am and 12 pm in the relatively shallow parts of the Bohol Sea. This experience is well organized and they are very particular about the health of the whales and they educate people who come to see the whales about it.
We went through a quick orientation where they give you instructions on the distance that you MUST keep from the whale-shark, how we must NOT use sunscreen lotions and how not to be scared if they come too close to you.
We gave our names and waited patiently for our numbers to be called. We couldn't contain our excitement. They gave us lifejackets and snorkelling masks which allowed us to float and see the whale sharks clearly. The boat was very small and the ride was short. It was ridiculously close to the shore. Imagine how deep the water must have been. "Slide slowly into the water. You don't want to scare them! " the boat man said.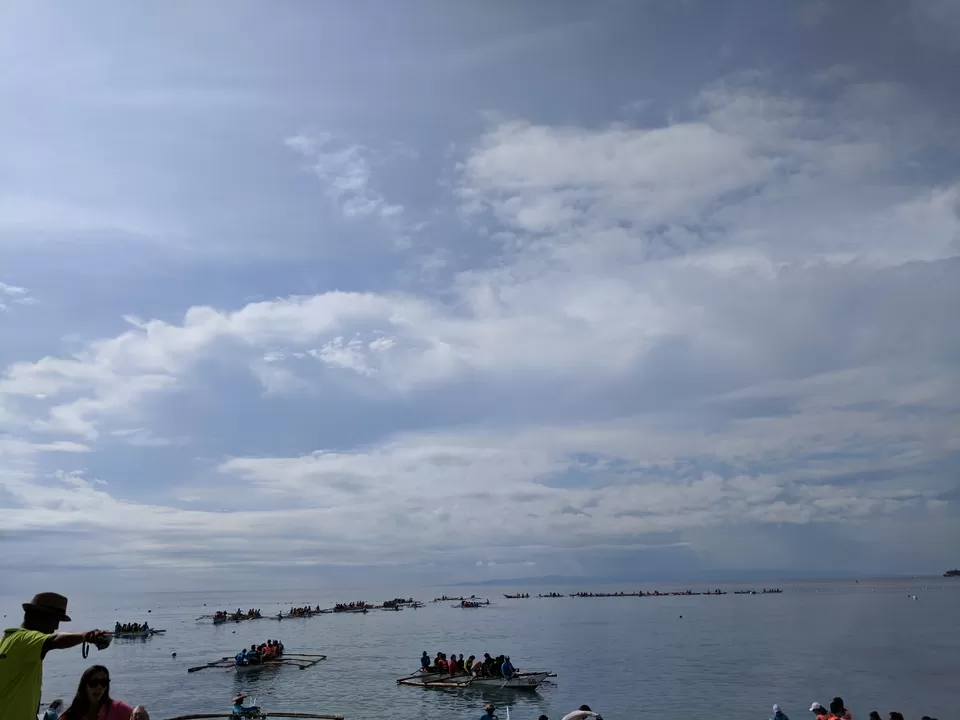 With snorkelling gear & life jackets on, we jumped. We waited in the deep blue waters. There were moments of complete silence as we waited for them in the deep blue waters. A few minutes later, these gentle giants emerged so gracefully! Their sheer size made us feel so insignificant in this world. While we were tried hard to digest the reality as it unfolded, one of the whale sharks swam just beneath our feet. We froze. Was it the fear or awe for these amazing creatures!? We began feeling a lot less intimidated as time passed. It felt blissful to see them move around and sometimes come incredibly close to you.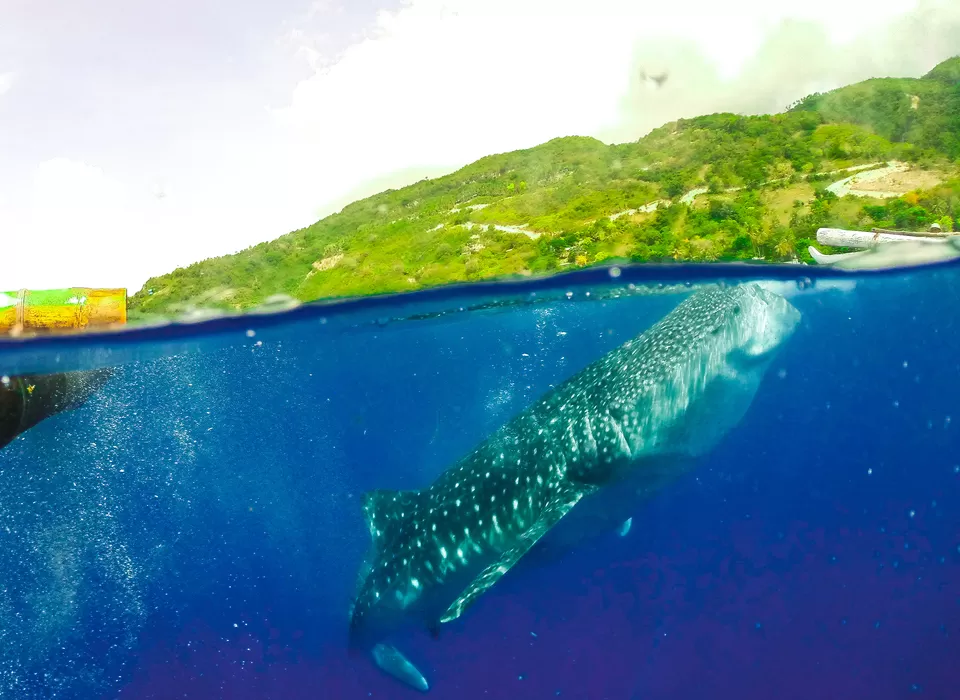 Some of us took off the life jacket and went swimming in the deep waters among the beautiful whale sharks. Never have I ever enjoyed swimming in a sea as much as I did with these elegant creatures. There were about 6 whale sharks in the area out of which we were lucky to see 3 of them together.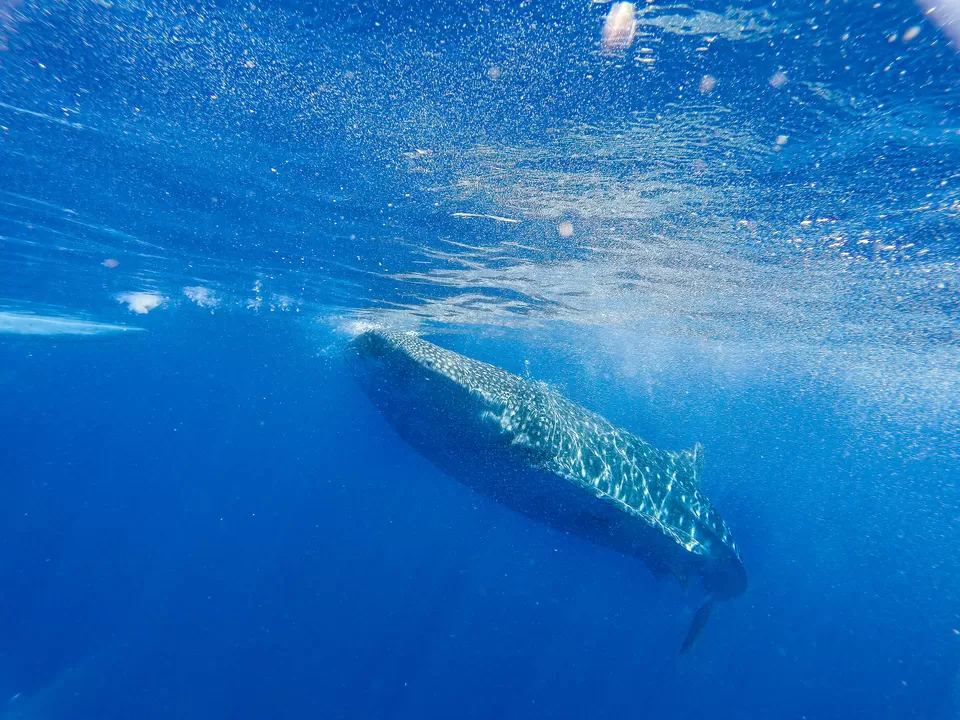 It's an amazing feeling to be so up-close to the whales and see them in all their glory but it's also our duty to make sure that they aren't harmed or hurt because of us being there. So we should respect the nature and make sure we don't litter, don't use sunscreen or any chemicals like make up and don't touch the whales. Do your bit to make the place sustainable.
You Pay: To Snorkel: PHP 1,000 (Rs 1,300), to view from the Boat: 500 (Rs 700) PHP and to Scuba dive 1,500 PHP. (Rs 2000)
Check out the video about whale shark swimming in Oslob.
Some of you might think this is a scary experience. Swimming among six biggest fish on the earth. But trust me; it's much safer than going on a trek!
How to get to Oslob? There are flights from different parts of India to Cebu. Oslob is a good 4-5 hours drive from Cebu. There are a lot of well organized buses which takes you directly to Oslob.
Philippines is made up of gorgeous islands, some of the best places to scuba dive, not so populated beaches and some spectacular volcanoes. You must plan a trip here soon! :)
Love this blog? Do let me know by commenting below! Follow my adventures here!