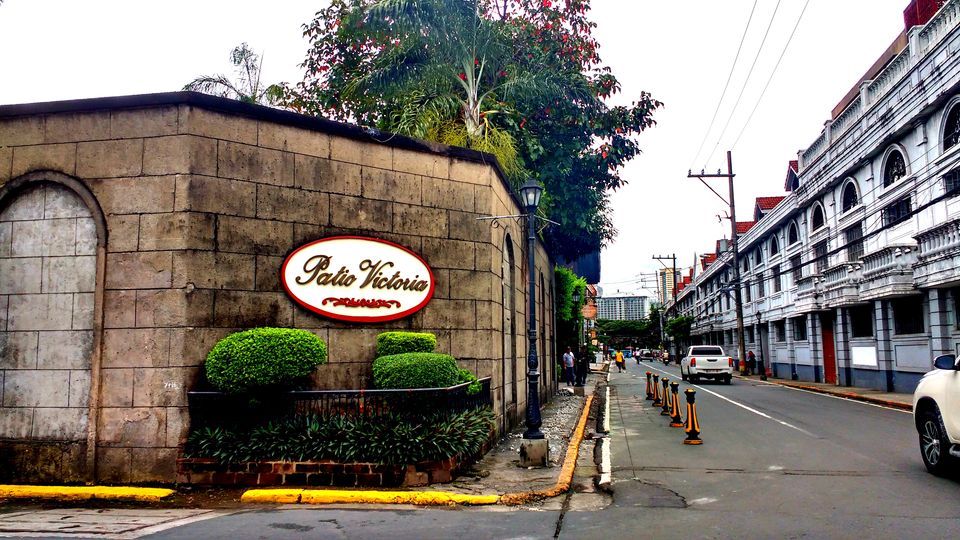 I won't lie. I didn't like Manila, the capital of the Philippines. I was in this densely populated bayside city for 3 days, and all I could see there were skyscrapers, traffic and crowd. No doubt it is quite modern like any other capital city, but what it lacks is compassion.
Situated on the island of Luzon, Manila is also known as 'Pearl of the Orient'. I chose to go there only because of one reason- the cheapest flight ticket (air ticket to other cities costs a lot). But I later realized that coming to this place was actually a blessing in disguise. I faced one particular problematic situation that made me cry also. And at that moment, all I wanted was listening to a comforting and familiar voice, which couldn't happen. While everyone was looking at me when I was trying hard to hold back my tears, I asked myself "Why did I come here alone?" But the best part was that I managed everything quite well and got myself out of the chaos. Experiences like these are treasures to cherish. I realized there that because of such tough circumstances over these years, I am able to get this fact straight into my head that giving up is never an option for me.
Read on how I spent my first 3 unpredictable and exciting days in the Philippines- the Southeast Asian country comprising more than 7,000 islands.
I will start with what I didn't like in Manila.
Lack of warmth in people
I am not saying that Filipinos are not affectionate, but I found them to be a bit money-minded (again like in any other metropolitan city). I was stuck in a situation and I asked for assistance. The guy was ready to help me but asked me for a heavy amount. I had no other option that time but to agree with him. At that very moment, I sympathized with the foreigners who visit my country (India) and get overcharged or cheated on a lot of things.
But to maintain the equilibrium, I also came across extremely kind people who sensed that I am in trouble and helped me out in the best possible manner. Not only this, they also made sure that I am not hungry or thirsty. This kind of care to a complete stranger means a lot. I thanked them from the bottom of my heart. I was completely touched by their sweet gesture.
World-famous traffic
Manila is known for its traffic. According to a report by 2015 Global Satisfaction conducted by Waze, the metro city has the "worst traffic on Earth". All my plans for the day used to get automatically changed because getting caught in the traffic for at least one-two hours is quite common there. That's the reason why the taxis there charge the passengers on the basis of time spent, not on how much the distance is covered.
The heavy traffic resulted in less frequency of the taxis. So, coming from Delhi where the maximum time taken by a cab to reach you is 10 minutes, I sometimes used to wait for 2-3 hours for a cab to again get wedged in the traffic.
Difficult to find vegetarian food
Oh God, I missed vegetarian food a lot when I was there!! I don't eat meat or fish due to moral reasons, and it was a huge task for me to get anything vegetarian. Even the cup noodles were available in beef and seafood variants only. I still remember how excited I got when the waiter at a restaurant told me that they serve potato fries. I gulped down like there is no tomorrow!!
I used to stock chocolates, chips and muffins in the morning for surviving the whole day. Also, I ate a lot of doughnuts there (available at Dunkin' Donuts). Especially going to a vegetarian restaurant suggested by Google meant battling with the heavy traffic which I didn't want at all. To sum up, I couldn't have a full-course vegetarian meal even once in the Philippines. So if you are a vegetarian traveller like me, carry something with you that you can cook there at least.
Worst flight and airport experience
I had a flight from Manila to Bohol via Philippines Airlines, and the whole experience was pathetic. Long story cut short, the flight got cancelled (the plane took off but came back to Manila) and I ended up spending one whole day in the flight and at the airport. The staff was highly unprofessional and cold. Of course, they reissued me the ticket according to my further plan, but when I asked them "Where will I stay?" as I had the hotel reservation in Bohol and I had to be in Manila for one more day, I was simply told, "Well, you are on your own." I could hear my pocket cry that time because it meant booking a hotel in Manila again for 2 more nights.
On the scheduled day when I had to fly to Cebu on that reissued ticket, again it was quite a disappointing experience for all the passengers. The ground staff of Philippines Airlines is exceptionally slow and negligent.
And now, I will tell you why I like Manila.
Yes, I loved the city. There are many strong reasons for that too. Read on…
Paradise for shopaholics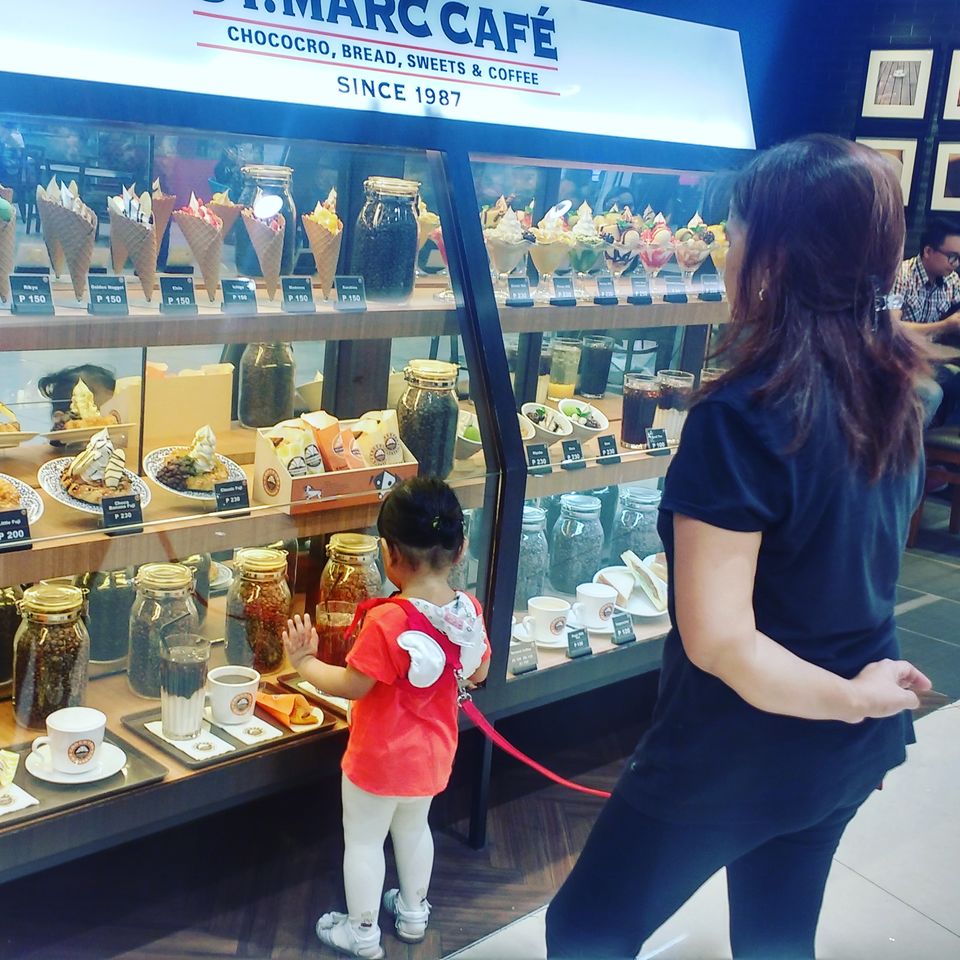 I am not a fan of shopping, but I liked Manila's huge shopping malls. Actually, 'huge' is a tiny word to describe them.
It was the night when I went to SM Megamall, which was fortunately located at a 10-minute walk from my hotel. You can find all the brands there. Just name it. Moreover, what I really found interesting there was an art gallery. Although, art is not my cup of tea but there were few paintings and sculptures that made complete sense to me.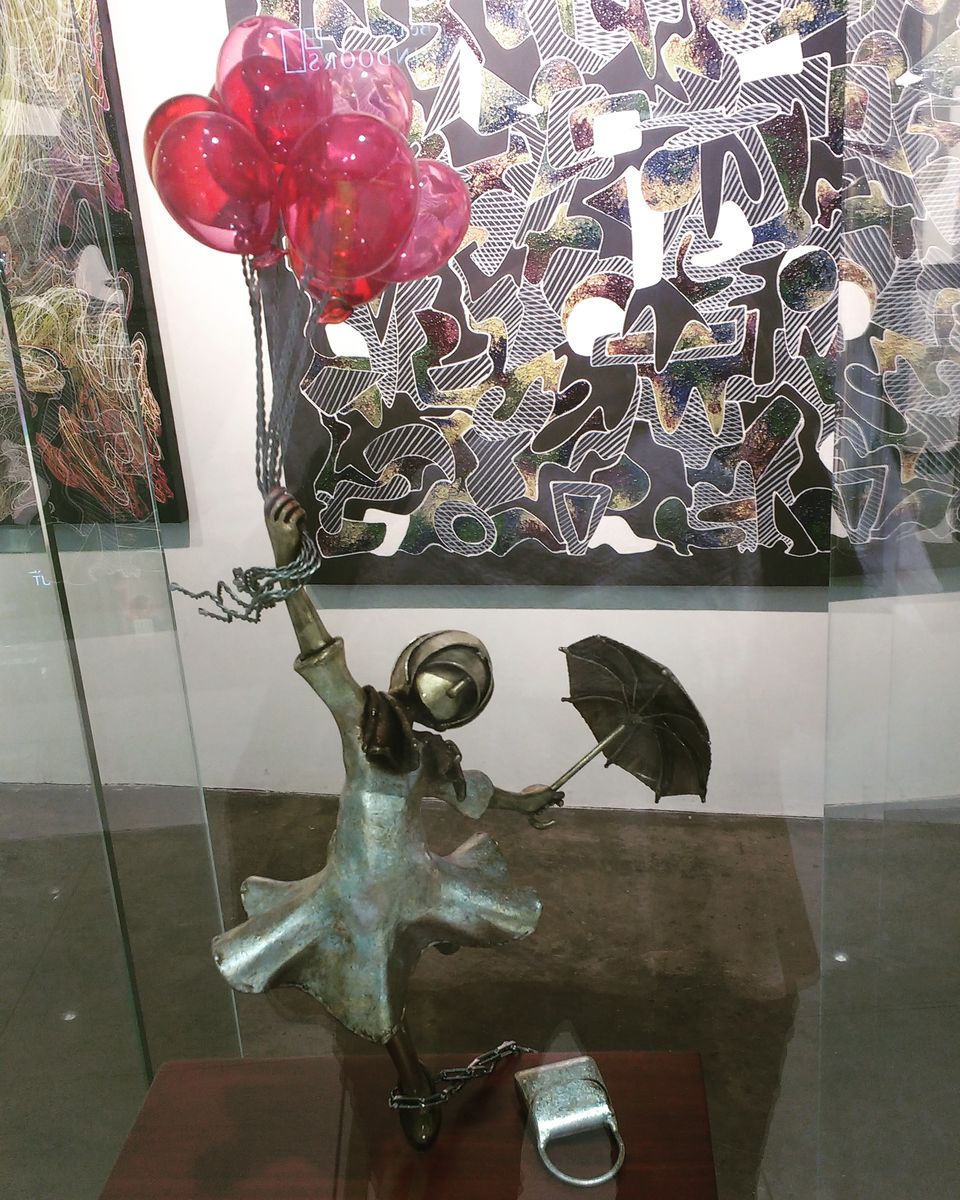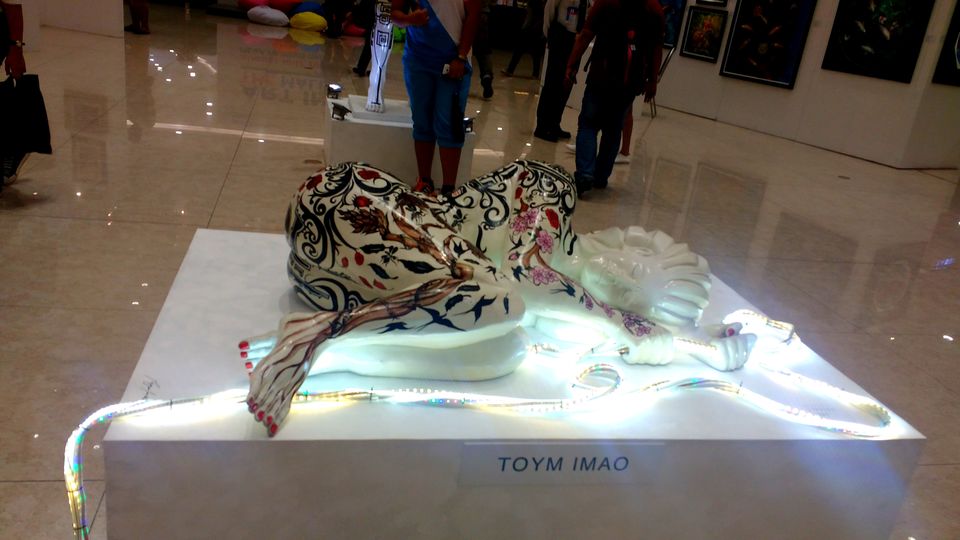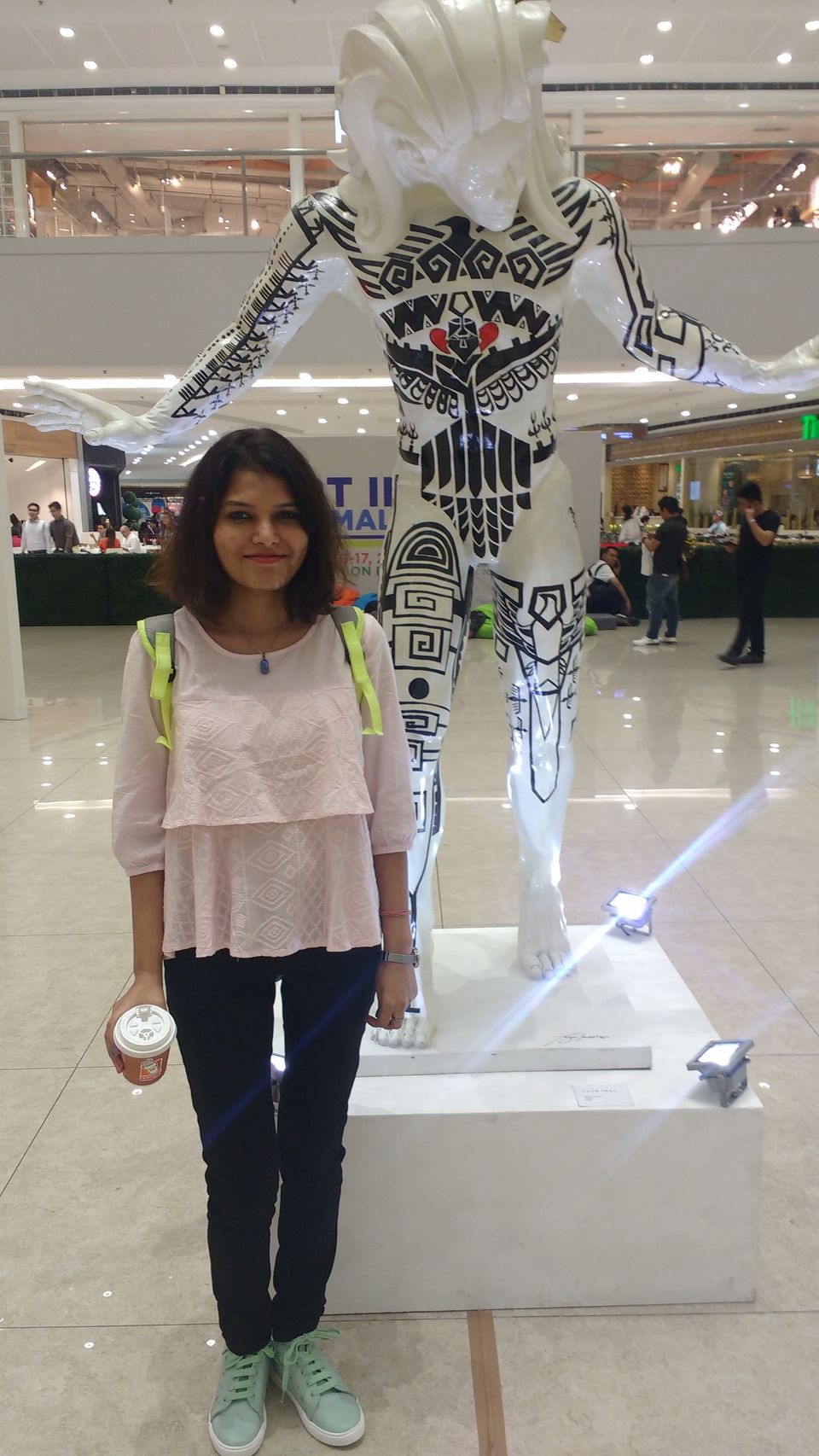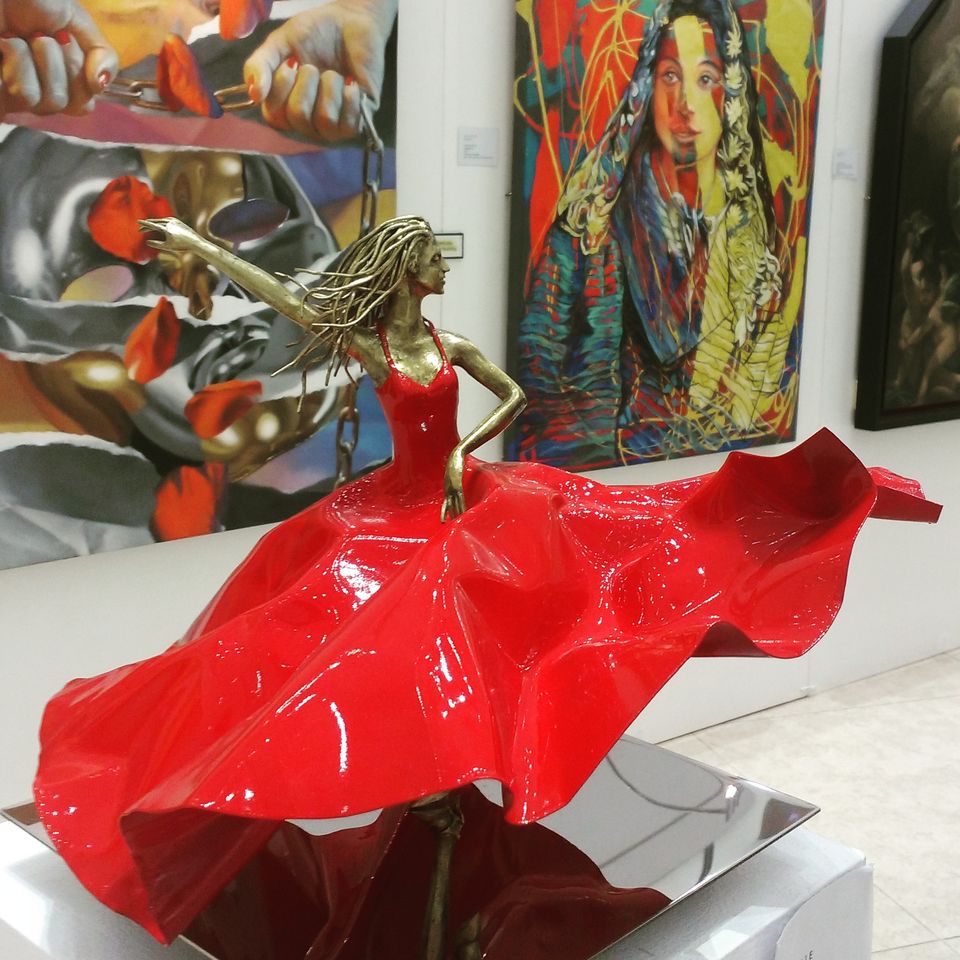 The Mall was so enormous that I was not able to find the same gate from where I took the entry. I wanted to exit from the same location because I knew the route to return to my hotel from there. But after spending half an hour or so and asking the security guards about that particular exit gate, I decided to quit the mission. So now you can imagine the size of that mall.
Glimpse of Spanish colonial architecture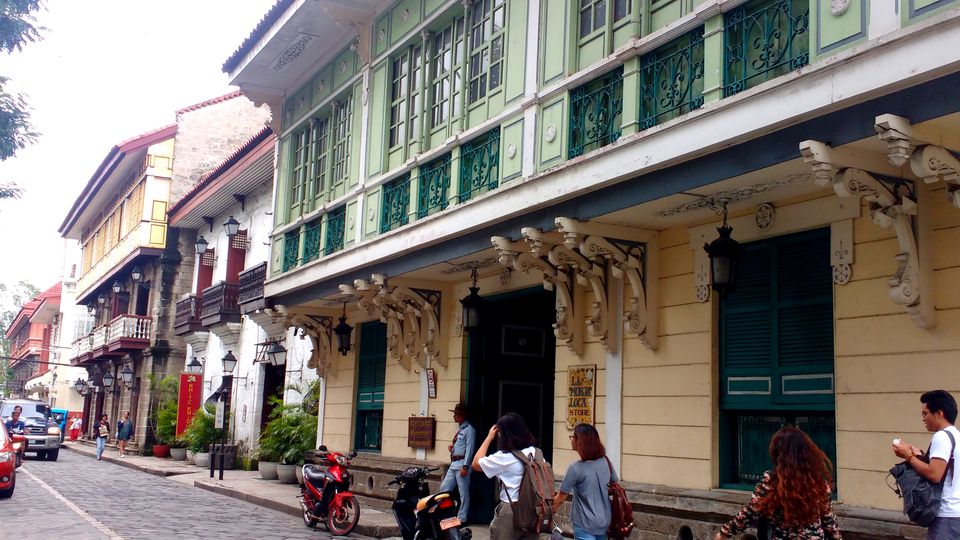 Intramuros, a historic walled city that is the heart of Old Manila, was my favorite destination in Manila. As soon as I reached there, a lot of tricycles came to me with a pamphlet displaying what all places I can see there. Knowing that it's not a huge place and willing to roam around the cobbled streets, I chose to see it on my own. I found it to be fascinating. The buildings were completely different from the ones I saw in Metro Manila.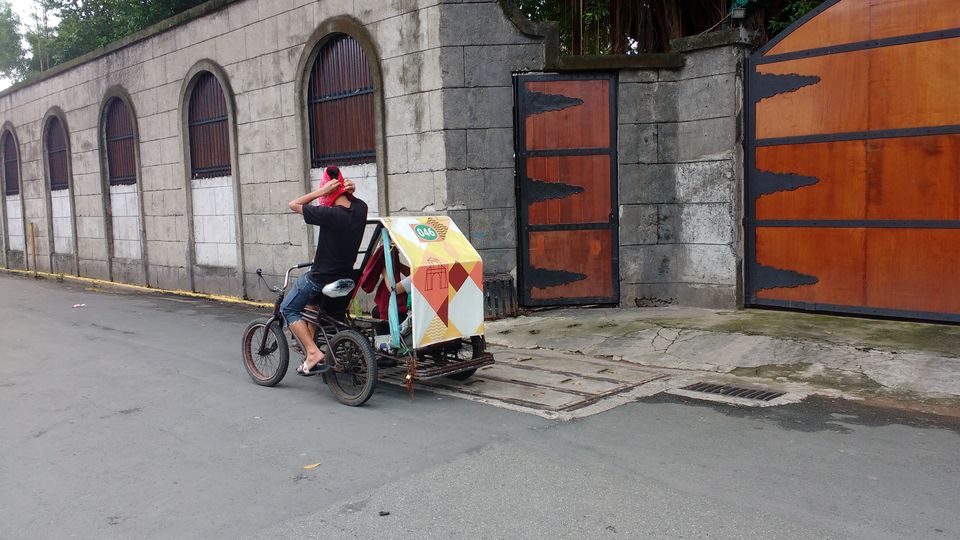 I could see a lot of kids on the streets getting very excited to talk to me. One of them asked me from which country I am. While clicking pictures with them, they also asked me "Is that an iPhone?" I loved chatting with them to know about their schooling, leisure activities, liking & disliking, and a lot more. They were very welcoming and wore the loveliest smiles on their face.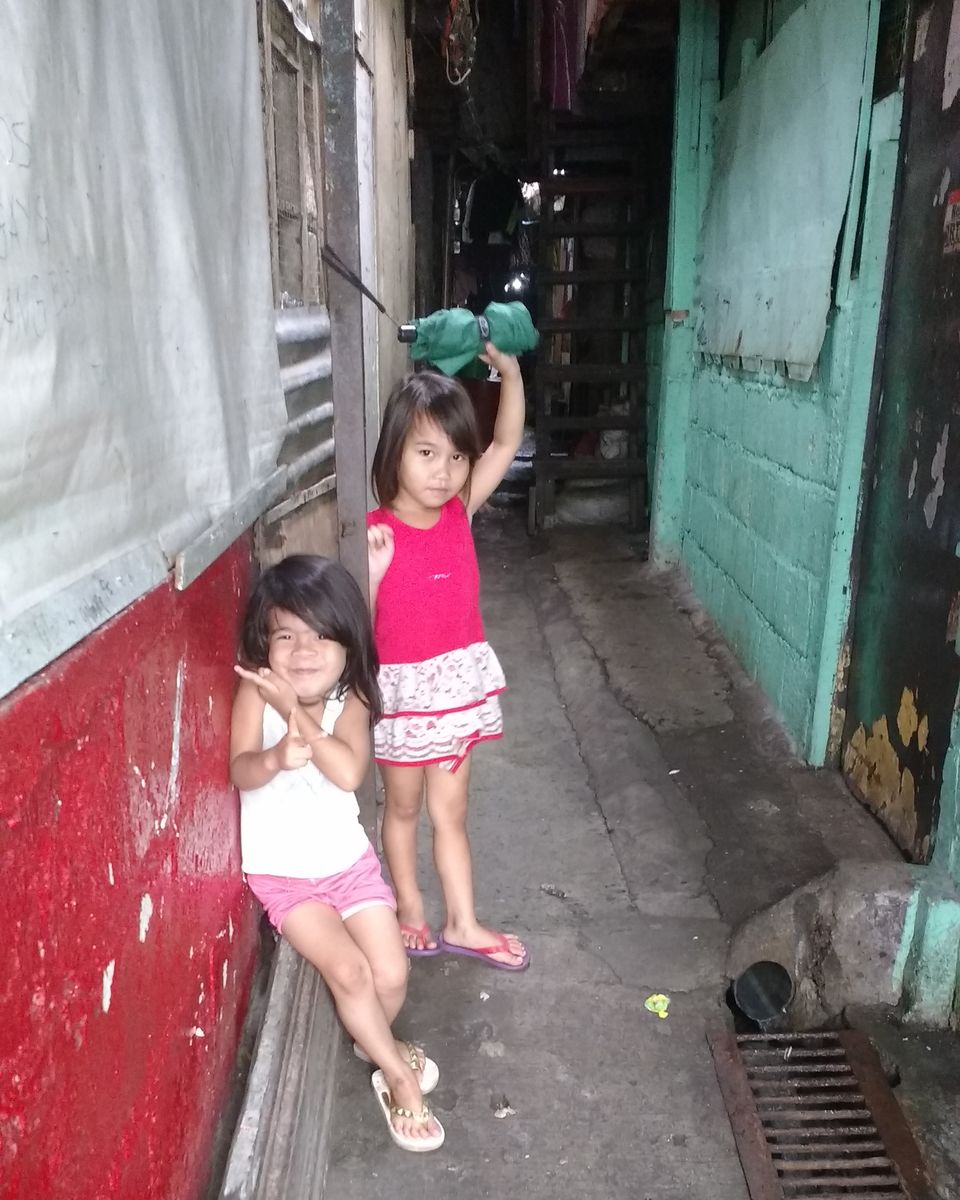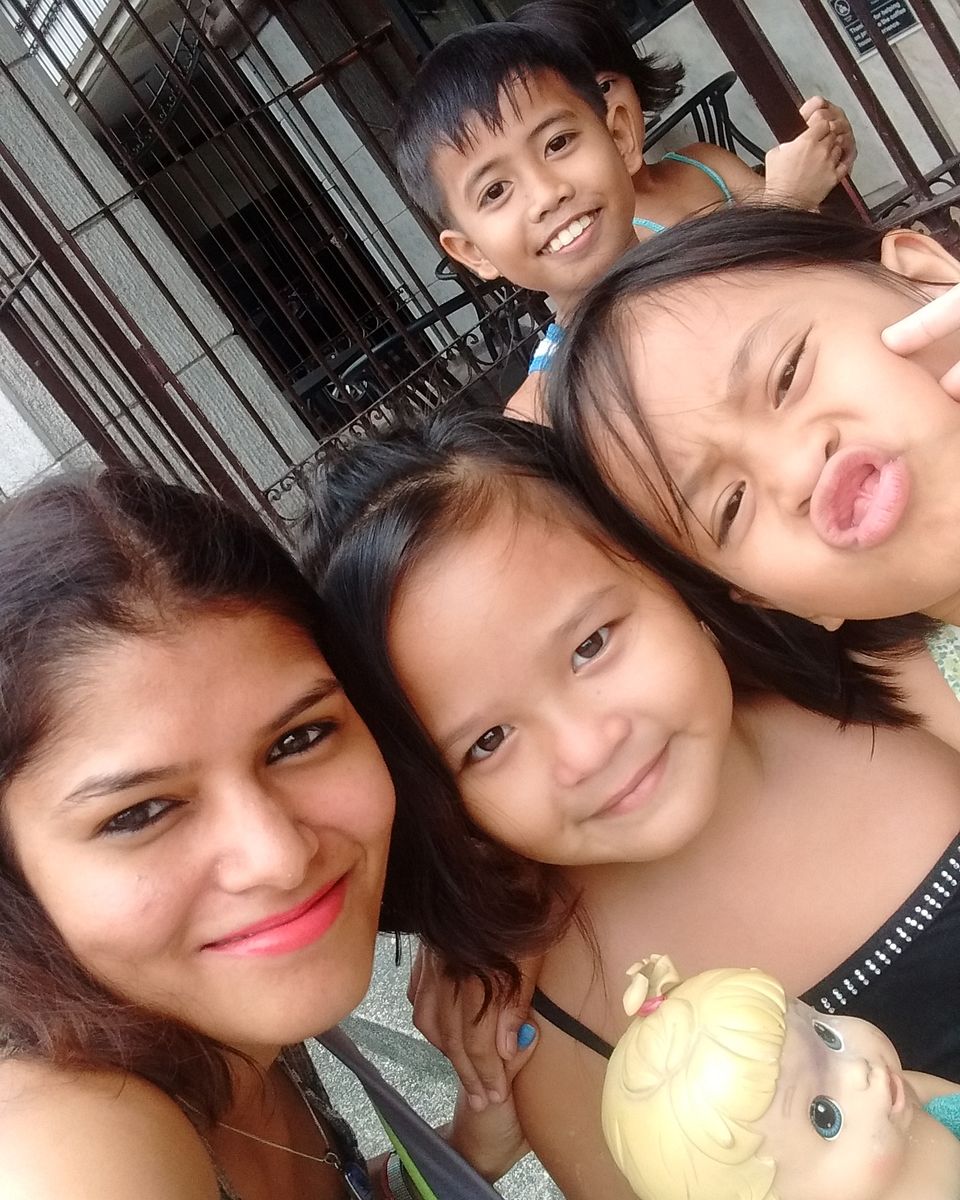 You can buy all kinds of souvenirs from there ranging from small colorful seashells to huge artefacts. They have several shops selling bookmarks, fridge magnets, printed seashells, postcards, greeting cards, books, baskets, key chains, jewellery & jewellery boxes, and a lot more. The prices are reasonable too.
I also got to witness a Filipino wedding at a church. It was a nice experience. The bride was looking like an angel, and I was totally in love with her white flowy wedding gown.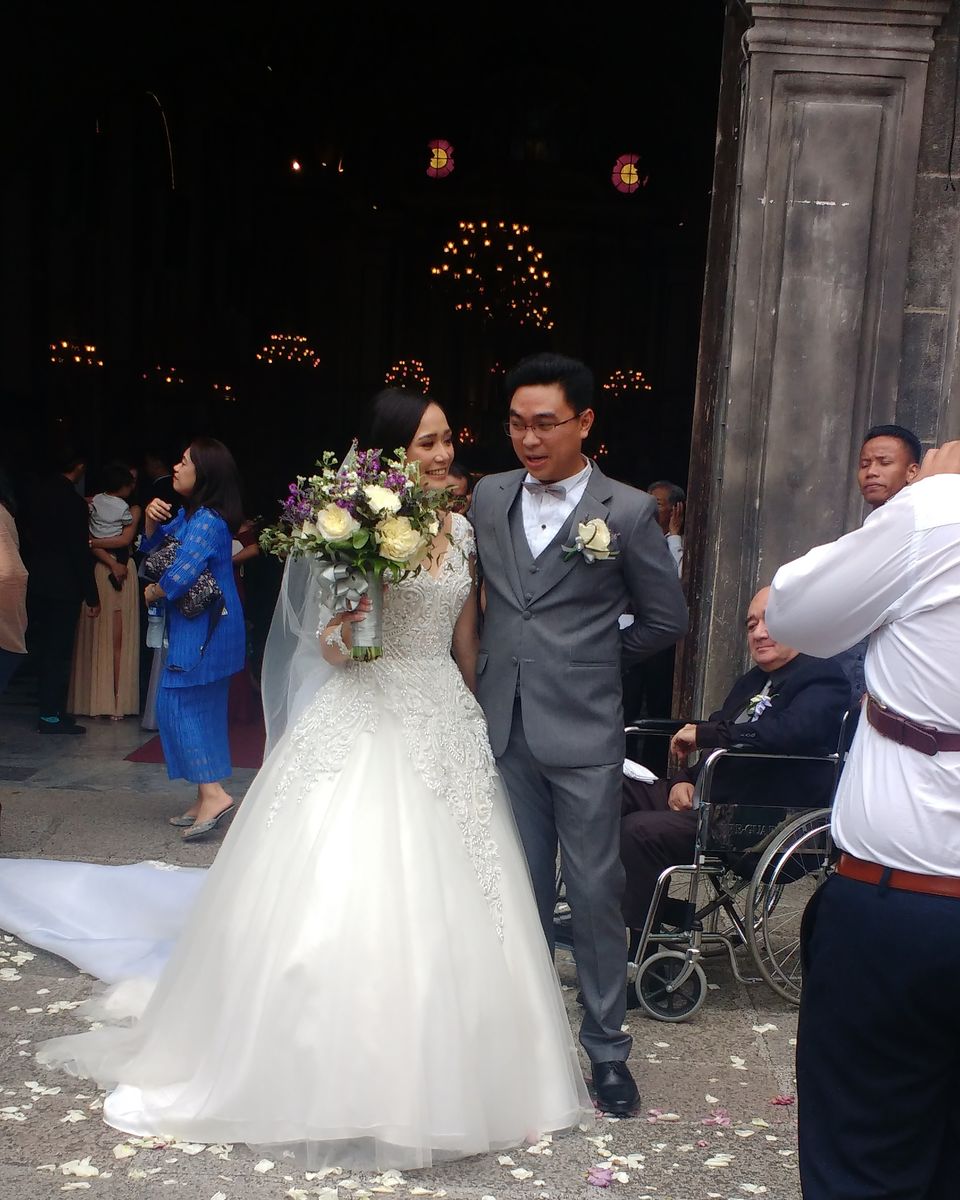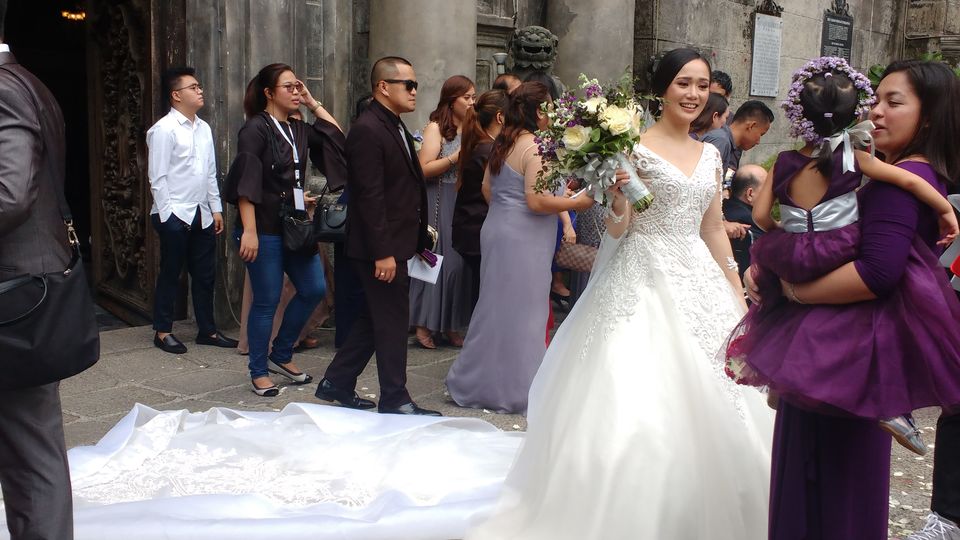 Observing new cultures and people is something that gives me immense joy; which I found in abundance there.
Visit to one of the largest urban parks in Asia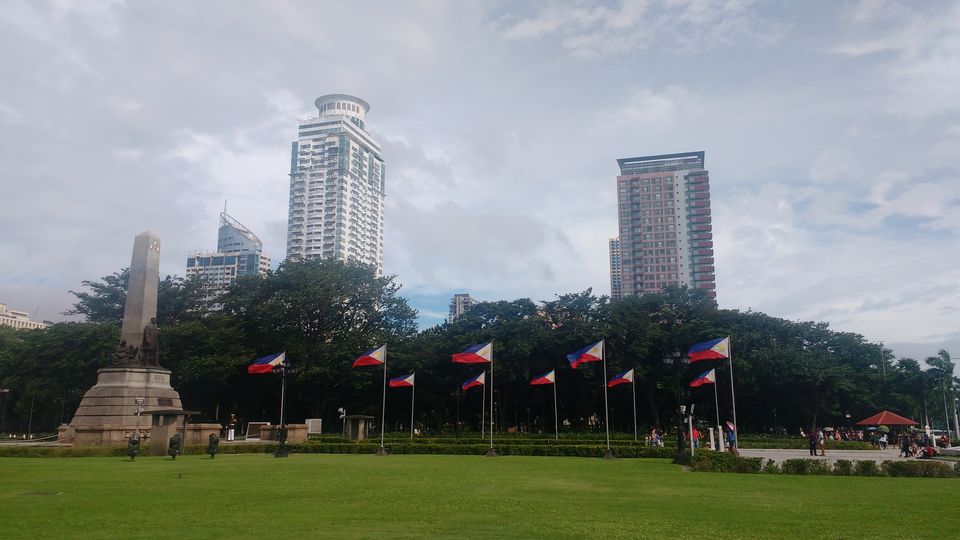 Adjacent to Intramuros is located Rizal Park, which is one of the largest metropolitan Asian parks. It is known for its rich history. The Rizal Monument located inside it is a memorial that was built to commemorate José Rizal, an executed Filipino nationalist. Philippine Marine Corps' Marine Security and Escort Group guard the perimeter of the monument 24X7.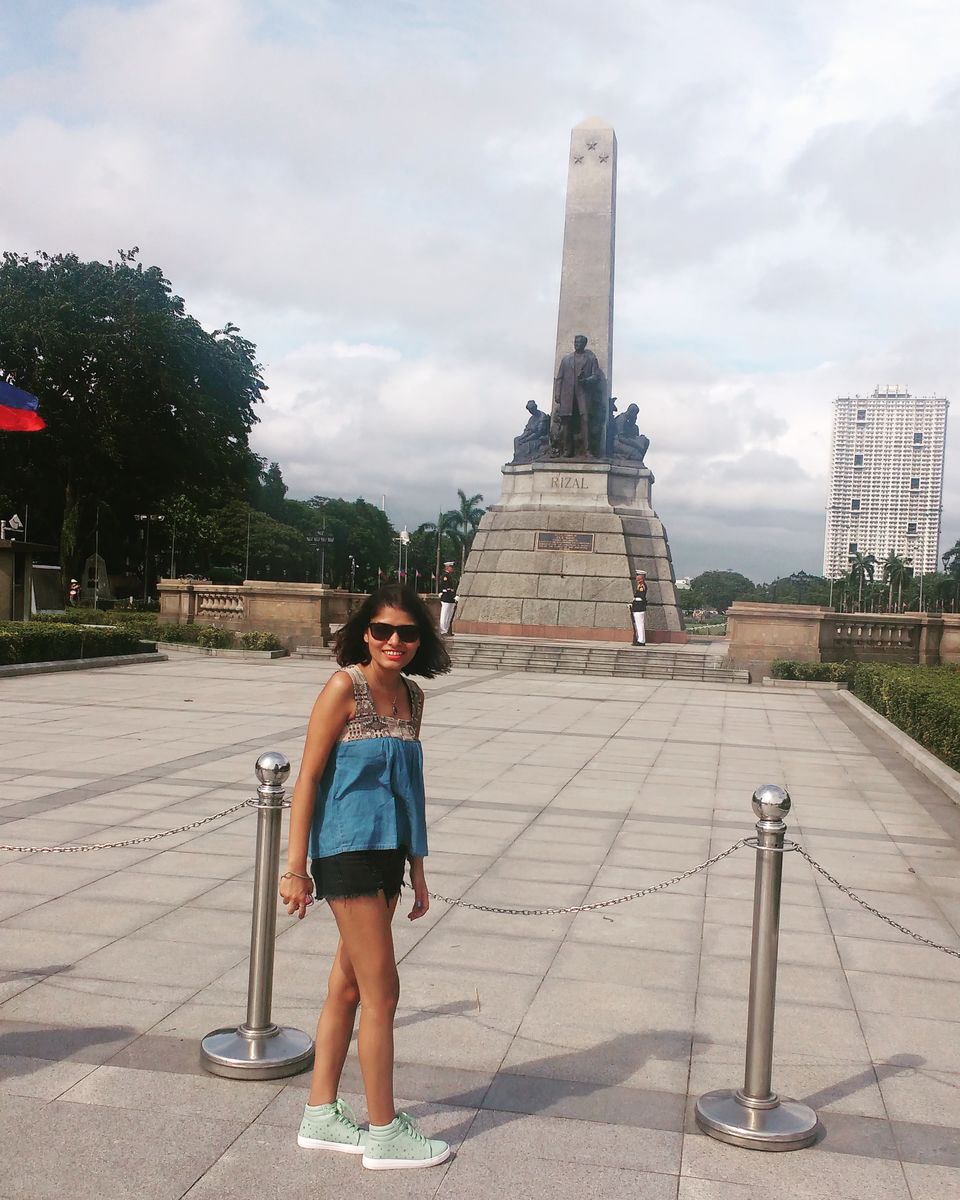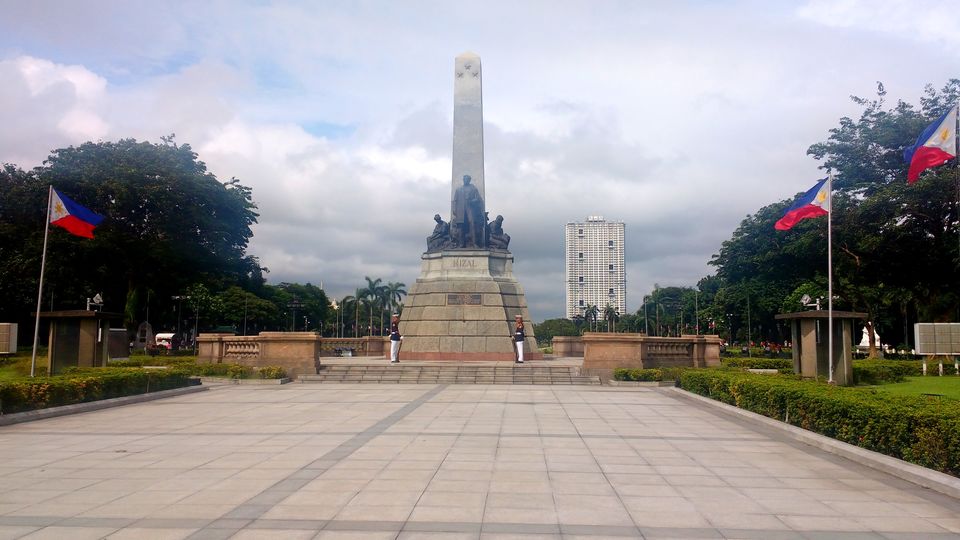 The Park also has various ornamental gardens with two special ones- Chinese and Japanese. This park sprawls over an area of 60 hectares, and I took nearly 3 hours to see the whole place. It is a good leisure spot among the Filipinos, tourists, and especially lovebirds. Talking about the lovebirds, I want to tell you that the Philippines is very open about displaying affection publically. I hardly saw any single youngster. You can see couples everywhere and that too explicitly showing their love for each other. Apart from them, I also saw several groups of Filipino kids singing, dancing and acting in the park.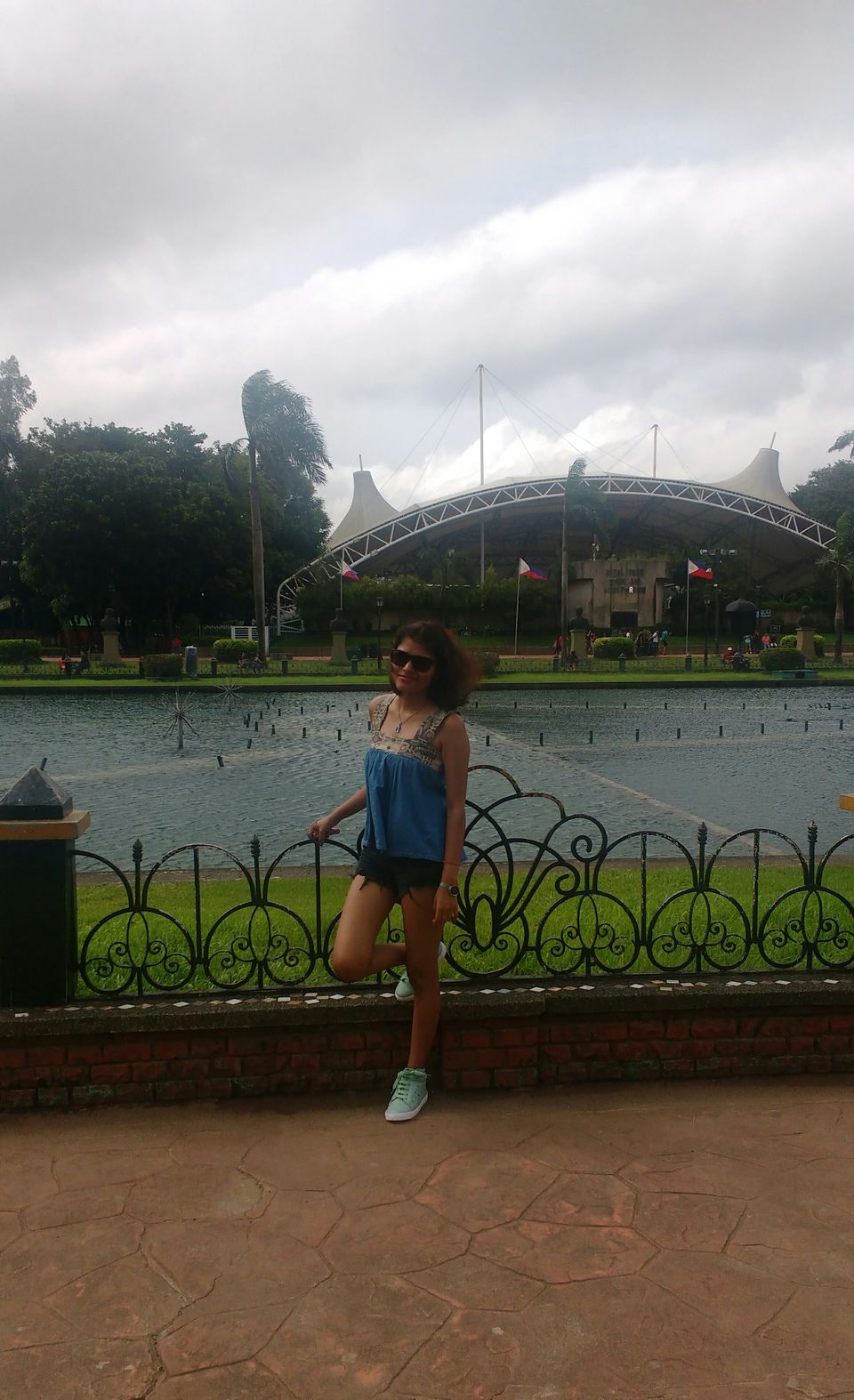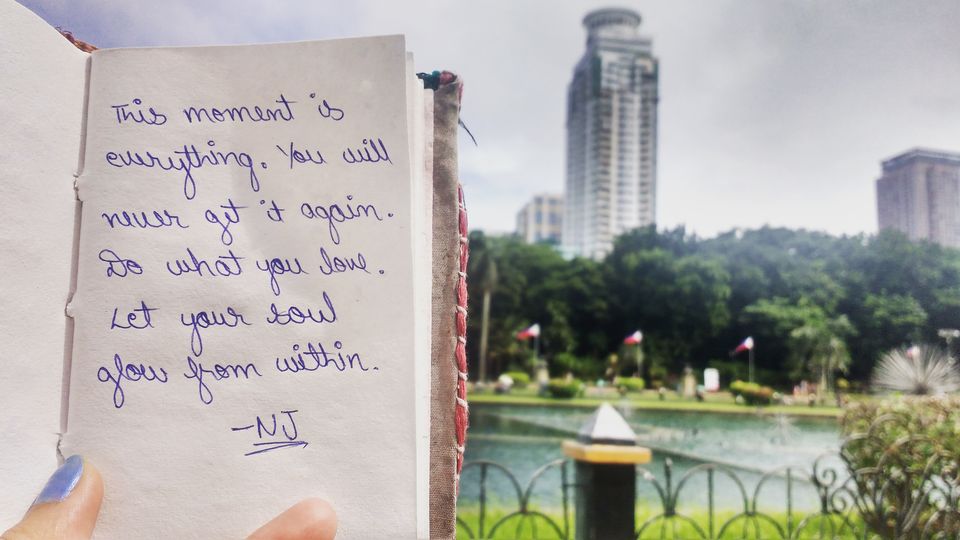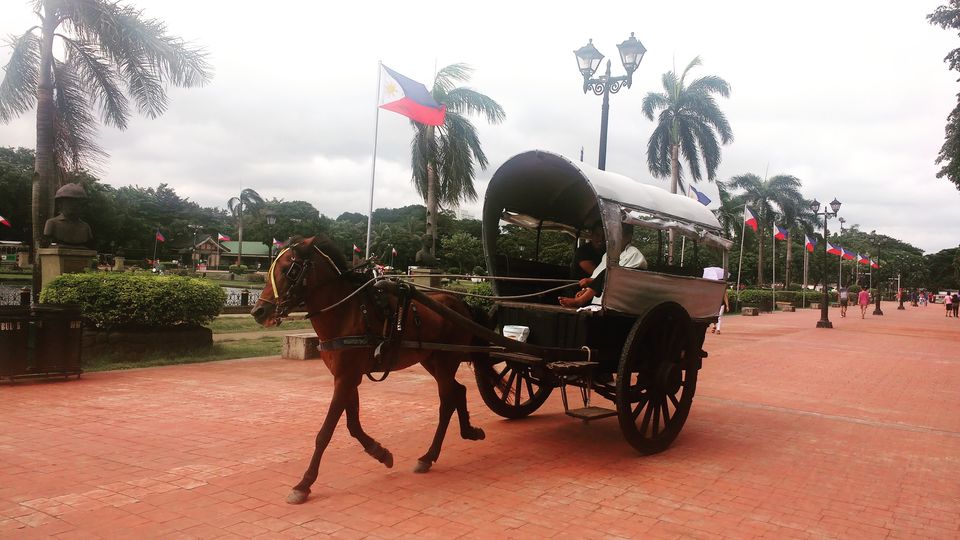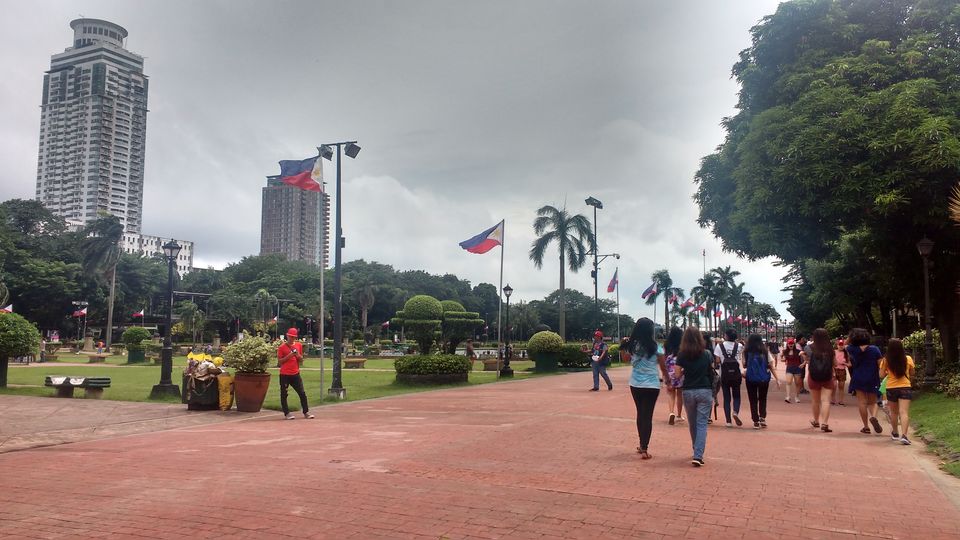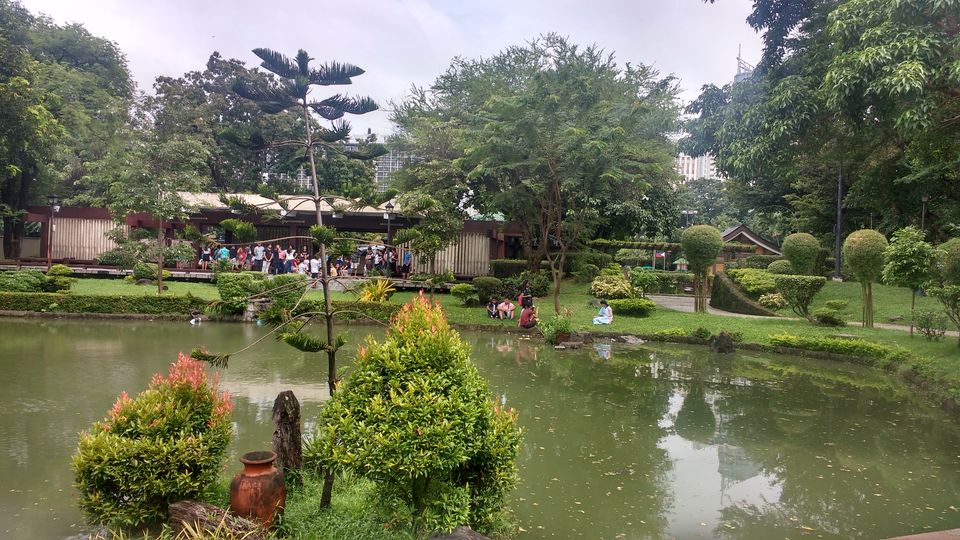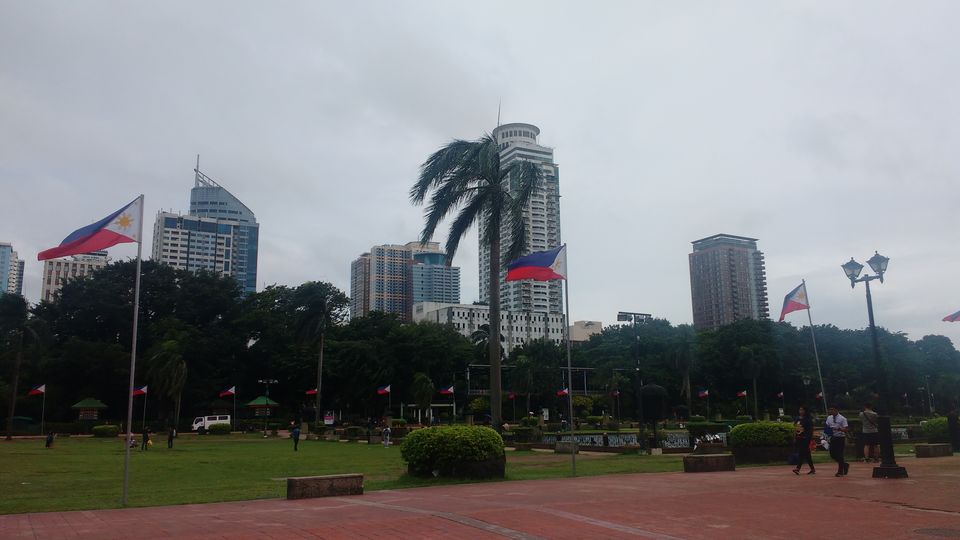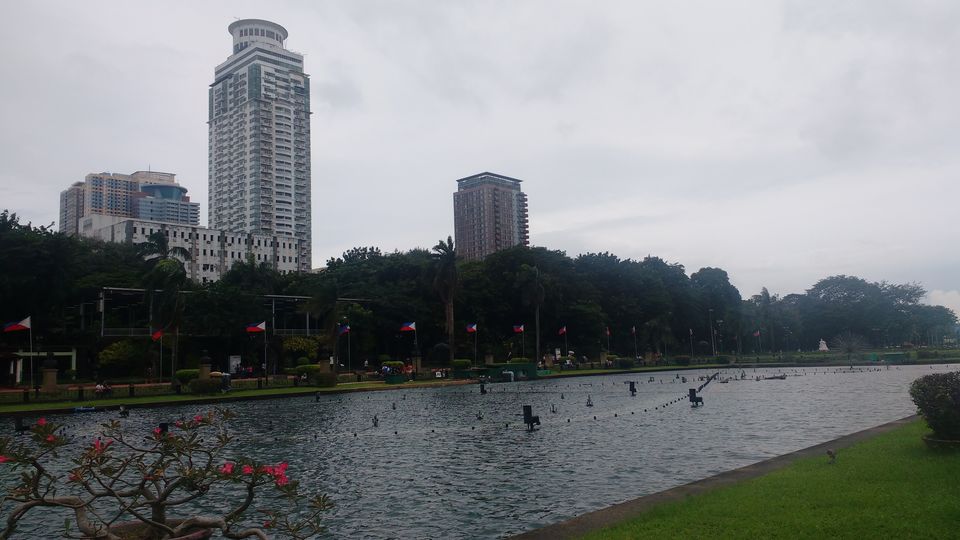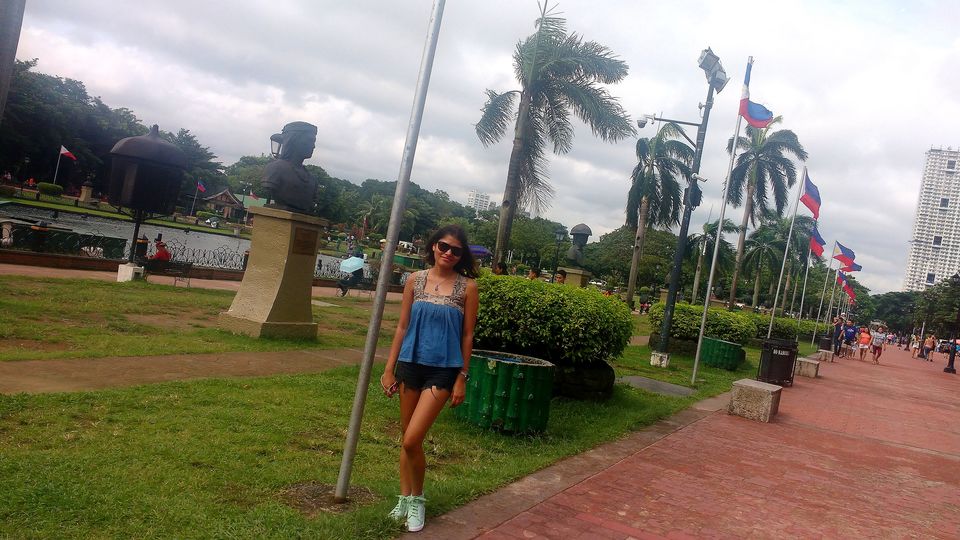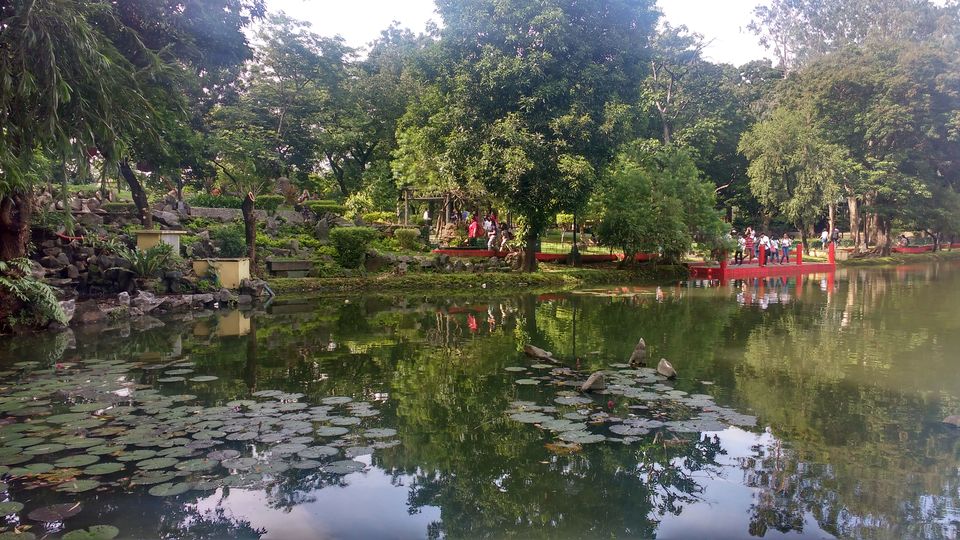 This was all about the starting of my journey. To sum up, I would say that Manila has made me a stronger girl!!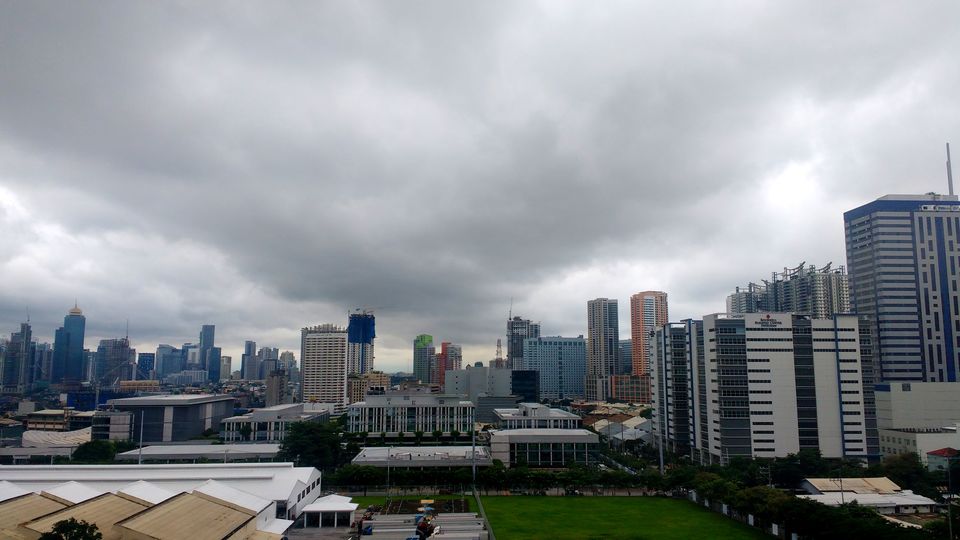 In my next travelogue, I will tell you about my second and the most favorite stop in the Philippines.
Keep travelling :)
(First published on Strolling Shoes)