Cambodia was special. One, it was my first trip to an unknown country on my own, rather without my parents. Secondly, ANGKOR WAT!
Phnom Penh might not be a very big city but it has a lot to offer in terms of varied accommodation choices. While few people might be interested in staying next to the Riverside, where the nightlife was present, while few would opt to stay a little away from the hullabaloo. We were the second kind.
Where is it?:
Situated at the BKK 1 area of Phnom Penh, One Up is located in an alley along with Felix Hostel & Bar and a few other restaurants and shops. This area is a little away from the Sisowath Quay and in a residential area. Though restaurants and pubs are within a short walking distance. Theres a Costa Coffee around the corner also! The alley might not be very impressive at first, but wait till you get to the reception.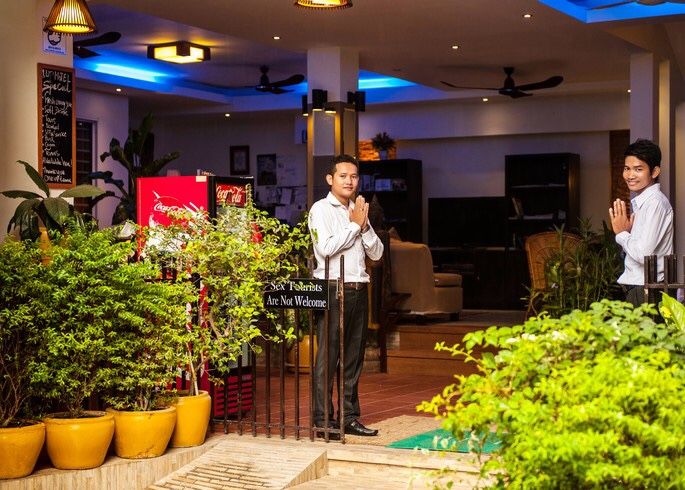 The staff at One Up is one of the most warm and courteous that I have come across till now. They will receive you with a big smile and refreshing mocktails ????. Mr. Rith Son is particularly helpful and would go out of his way to help you out with anything you need. Check-in was smooth and hassle free.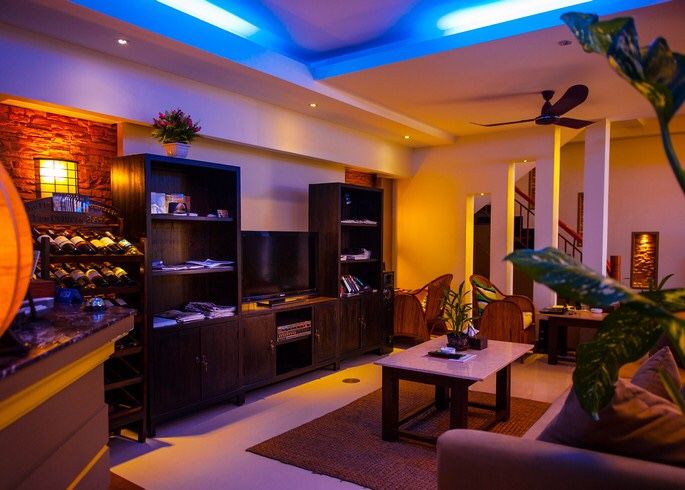 How are the Rooms?:
One Up Hotel is a small boutique hotel with 14 clean and compact rooms catering to travellers. All the 14 suites have more or less similar facilities, few of them have balconies as well.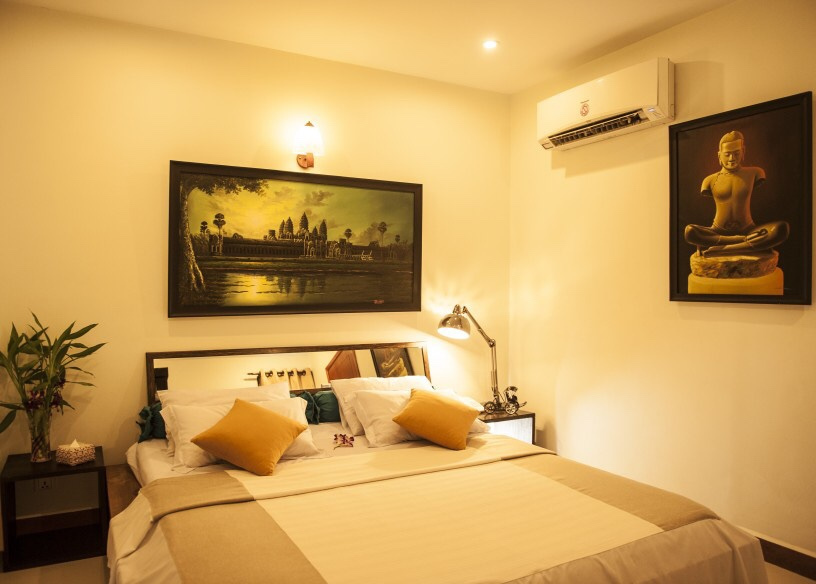 The basic amenities include- air conditioning, wifi, 32 inch LCD TV, kitchenette with tea/ coffee maker, running hot water, cleaning service, safety deposit box, bathrobes, slippers and toiletries.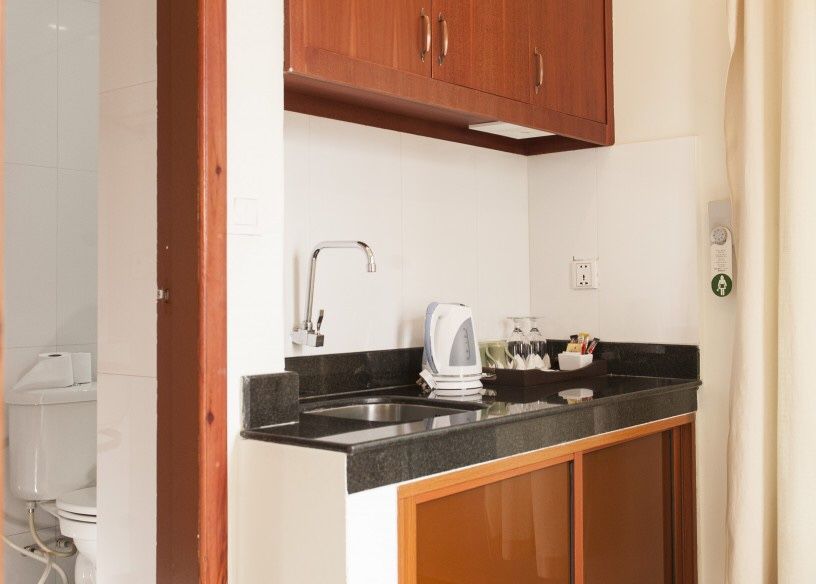 The rooms are compact but clean and comfortable. Cleaning services are available daily. We had complimentary breakfast with our stay and got a good proportion of food consisting of croissant, butter & jam, fruit juice and a bowl of fruits.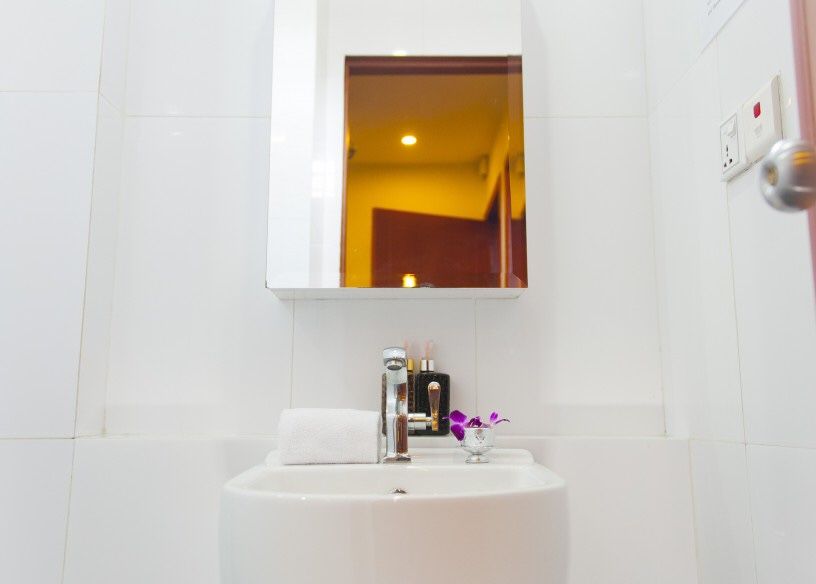 The hotel also has a rooftop seating area where you can eat your breakfast instead of being served at the rooms. But ordering food can be a little difficult after 9 PM. The hotel does not have a restaurant but they do have a menu for ordering, but with limited options.
Services Provided:
The staff are friendly and helpful. The hotel provides pickup and drop services at an additional charge. You can also book your Killing Fields and S-21 tours with them at a reasonable rate. The tuktuk driver was very friendly and spoke English (even better!).
Another great point about this hotel is there is a tuktuk stand in the alley so transportation wont be a problem anytime.
Being a budget boutique hotel, we had a pleasant stay at One Up. The comfortable rooms combined with an excellent staff makes this place a great stay in Phnom Penh.
All reviews are mine and were in no way influenced by outside sources.
For more travel stories, visit: https://www.thetraveltreasures.com