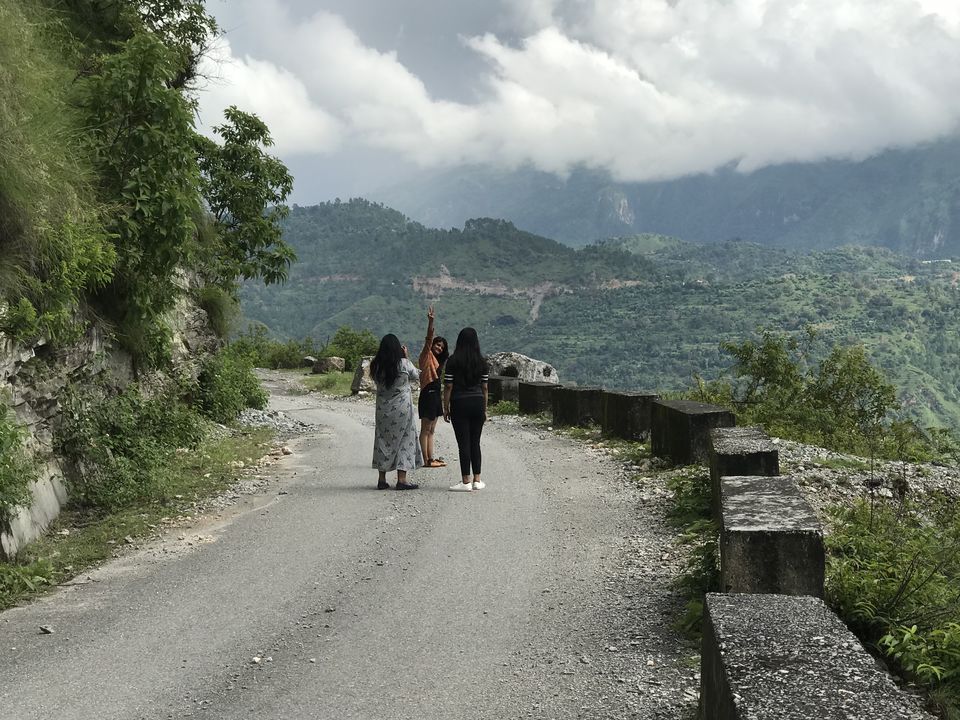 Jhulaghat is village on the Indo-Nepal border just 36 kms drive from Pithoragarh district, Uttarakhand. While the part on India side is called 'Jhulaghat' and the part in nepal is called as 'Julaghat'. Jhulaghat is named after Jhula Bridge between both countries; it is still a suspension bridge.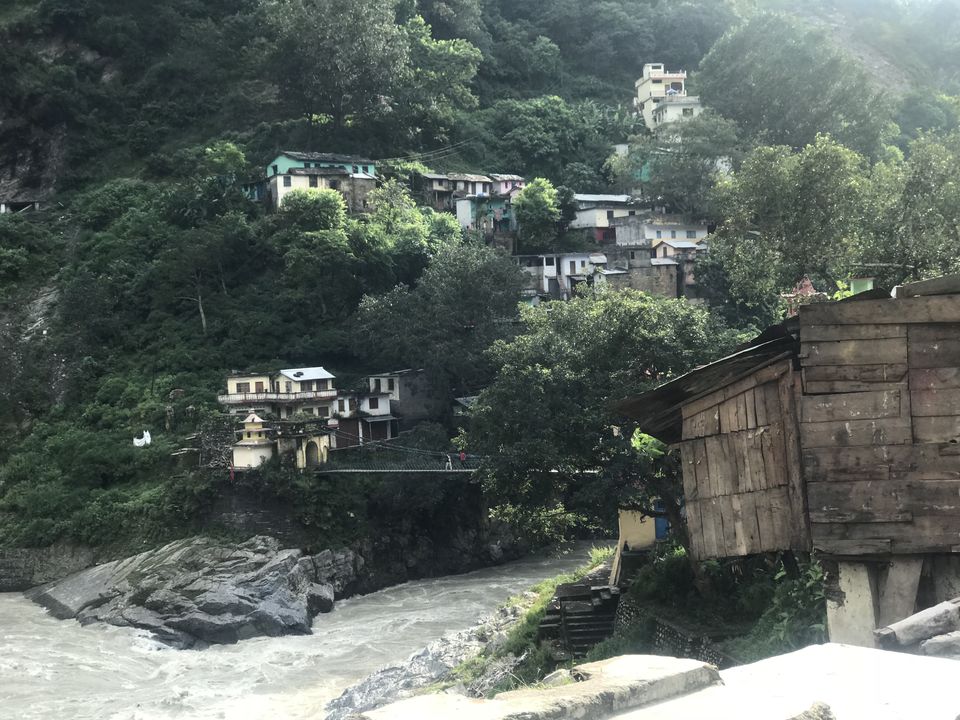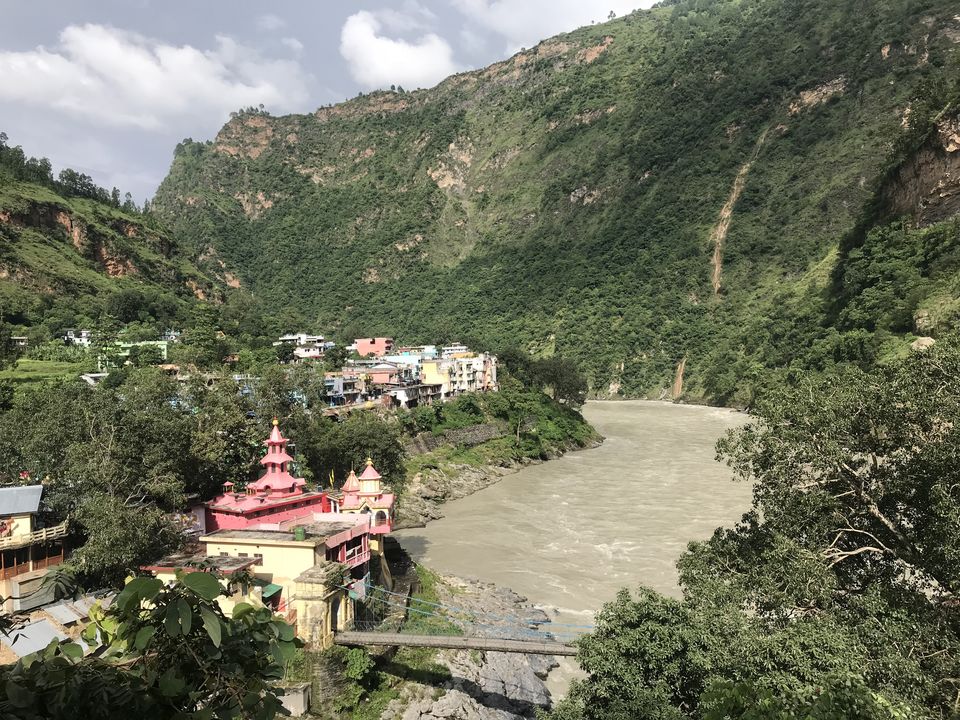 The Mahakali River flows from East to West along the Indo-Nepal Border creating an international boundary. Kali is natural border between India and Nepal. The guards on both the side are welcoming. At the custom post, you need to show your id cards to enter Nepal and the best part is that you don't need a visa to enter either the border area of Jhulaghat or Nepal as such.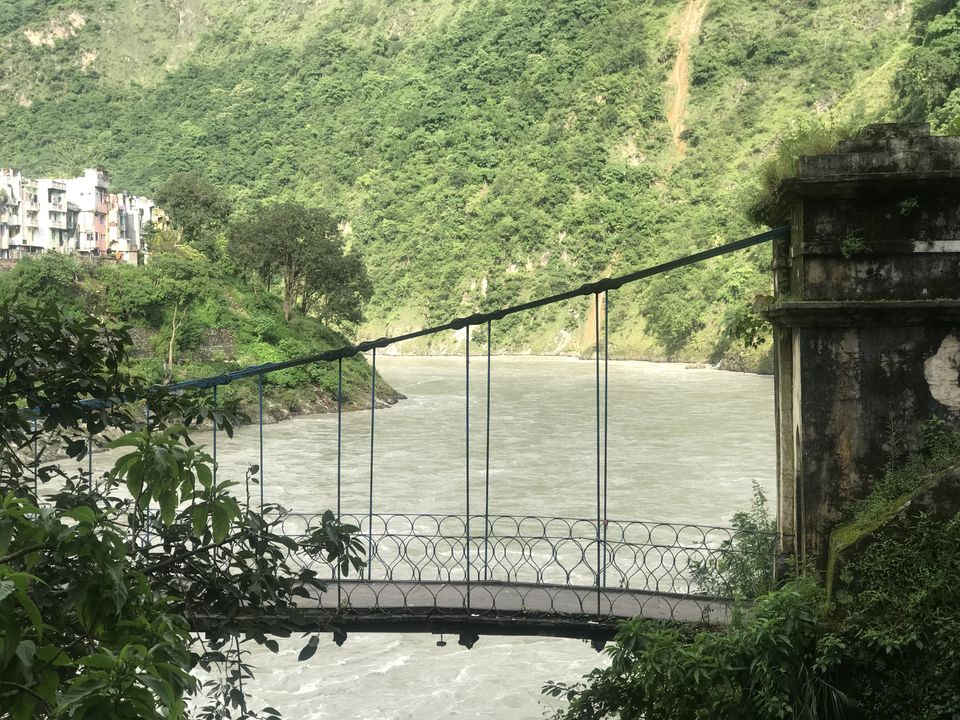 When I was crossing the bridge, I could clearly see river 'Kali' flowing through the valley. I was in Nepal now, the market was closed due to some festival in Nepal but few shops were open. We ended up buying rabbit toffees, shoes, and quilts, and more.
The market did not looked like to me a ordinary one, it was built on steep mountain along the stairs. Each shop was leveled higher than the other and it seemed like a land from the fairy tales.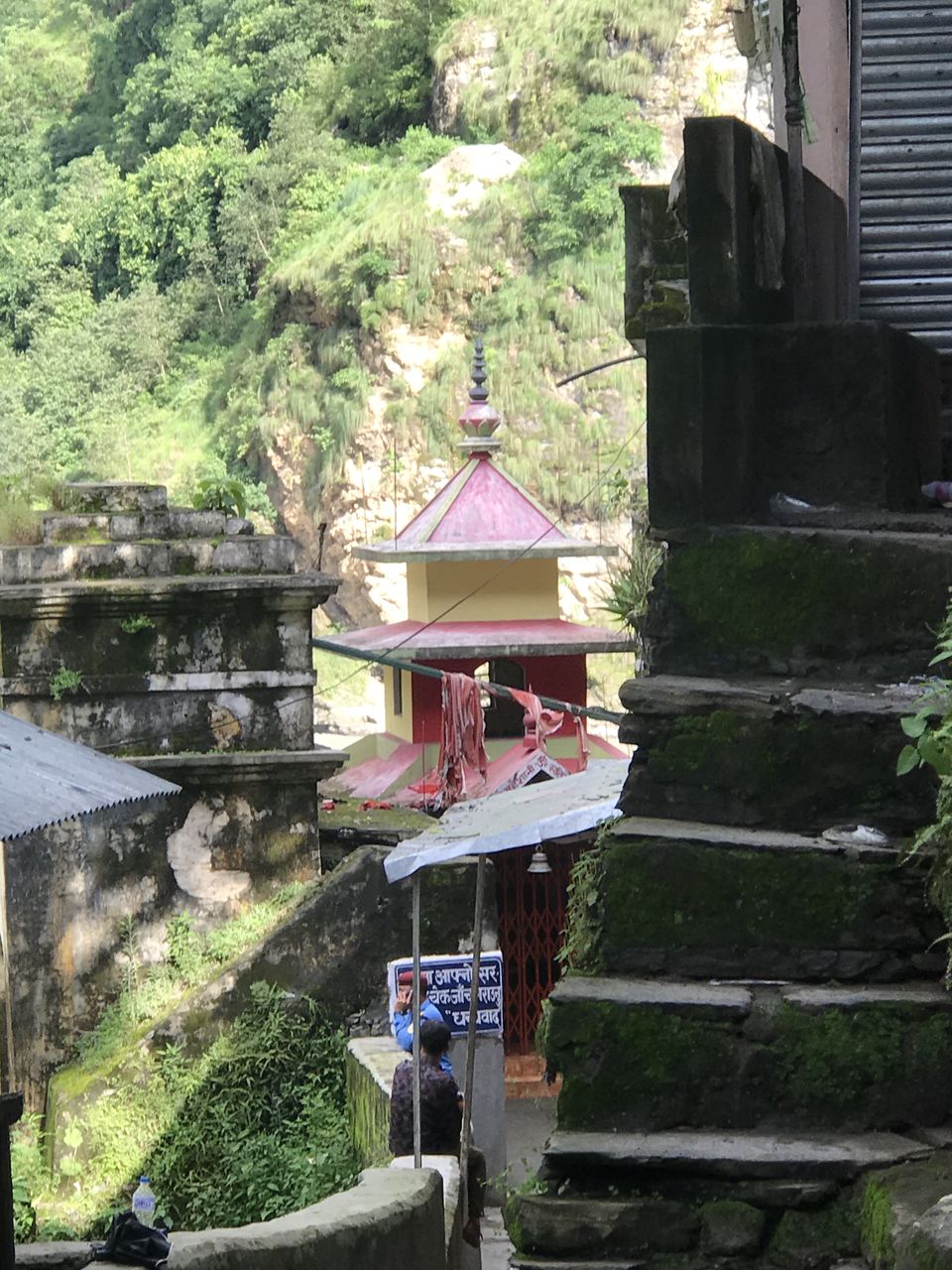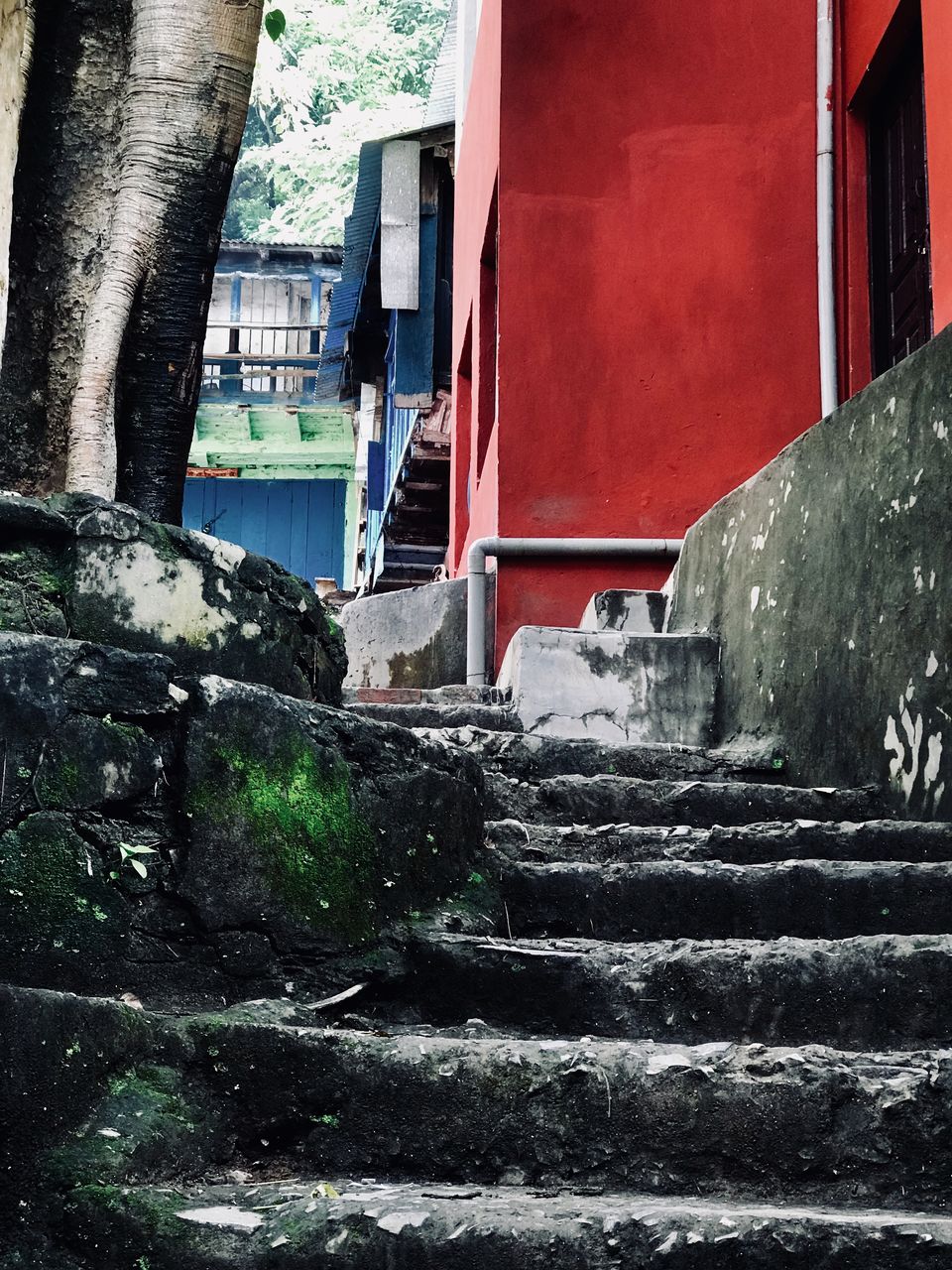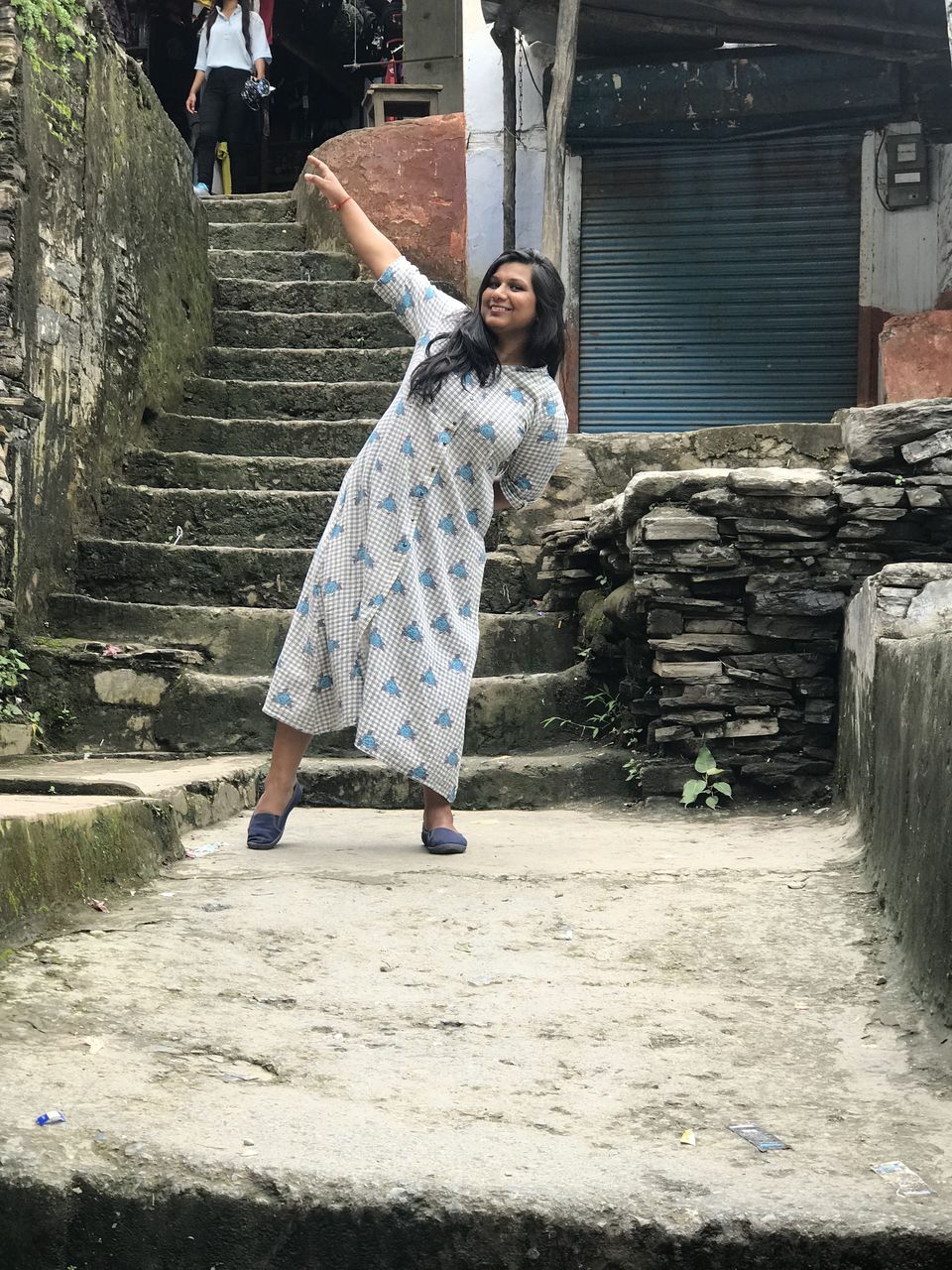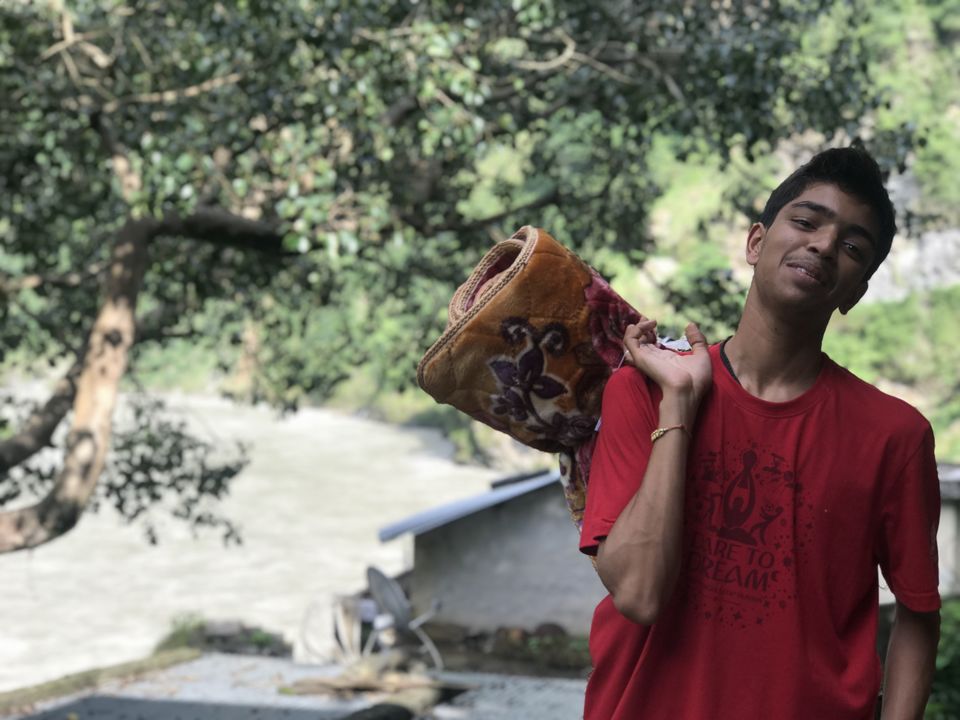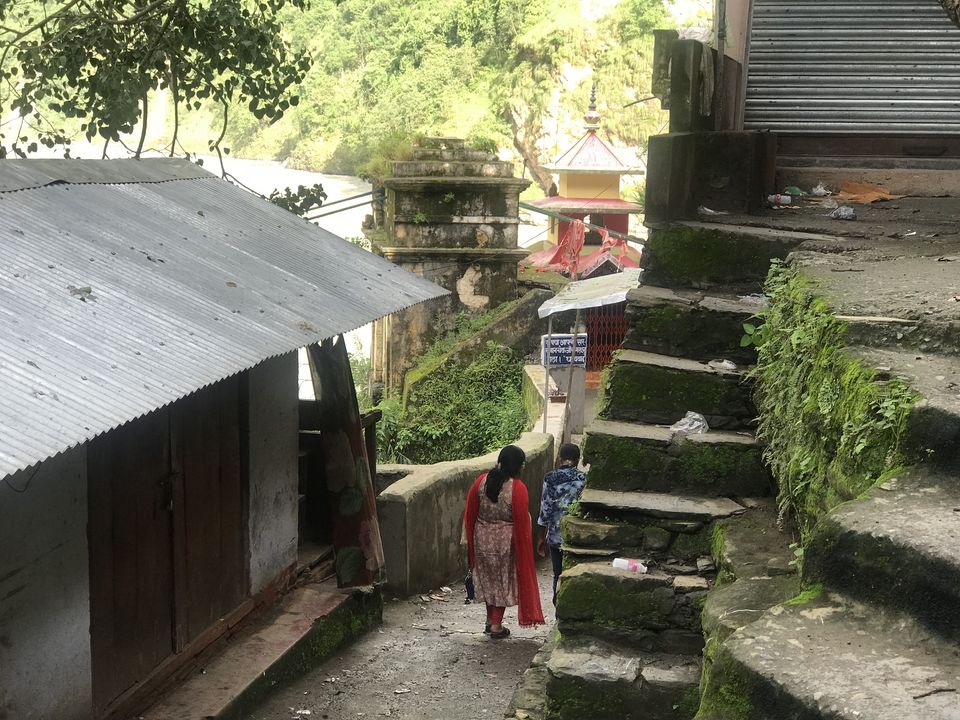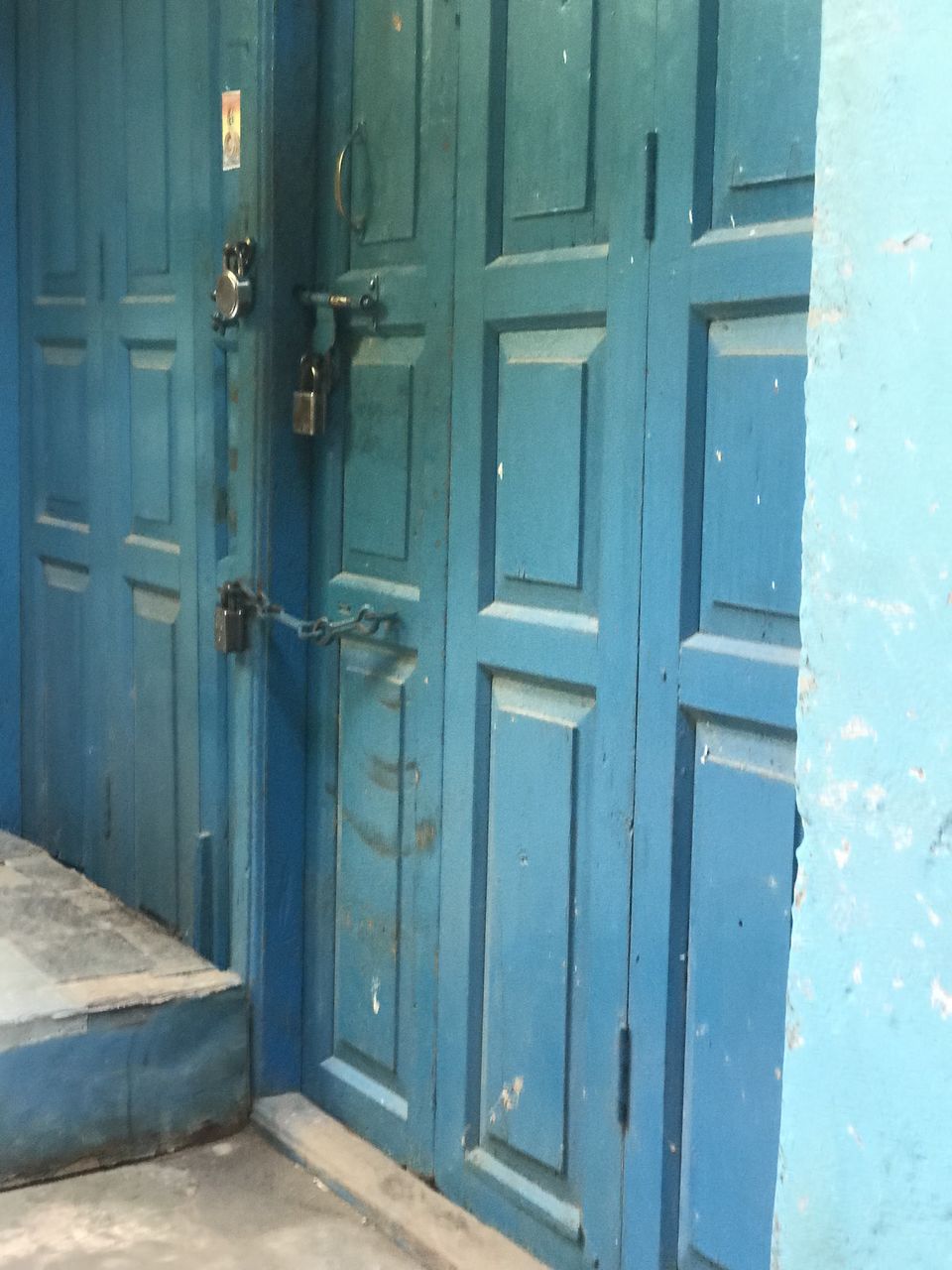 We spent almost 2-3 hours exploring the streets of Julaghat (Baitadi district). Now it was the time to eat something as we were bit hungry. We stopped in a shop which was actually a liquor shop but was serving chips packets and maggie too. We ordered 3 to 4 plates of Maggie. The shop owner cooked it on the angithi and believe me it was the best Maggie i had (cooked in the Nepali style).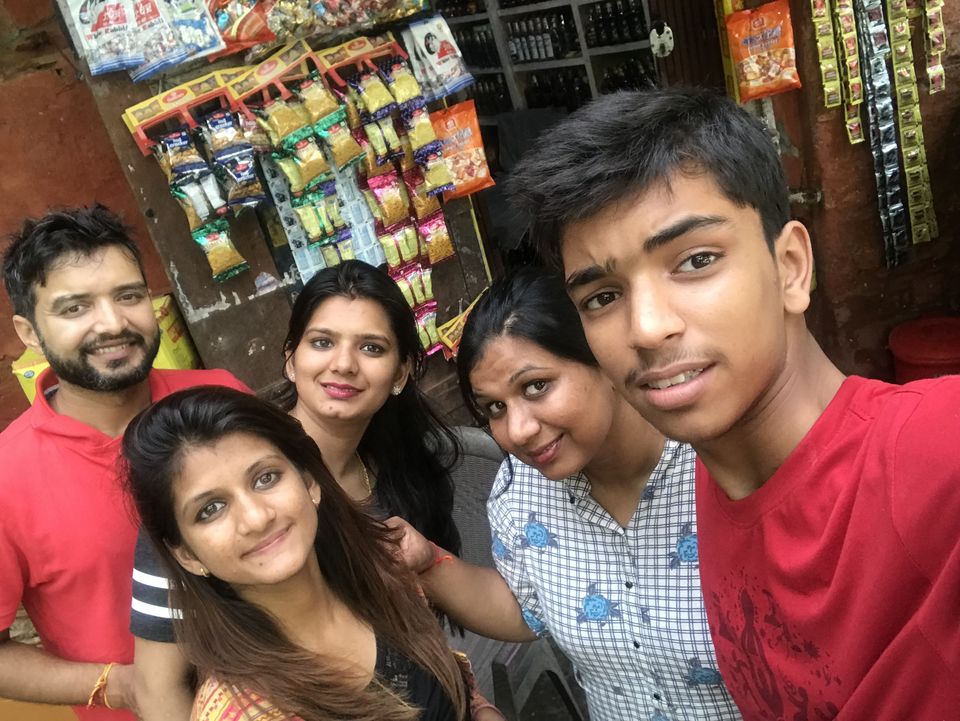 We ended our trip with this and came back to Pithoragarh taking back the memories.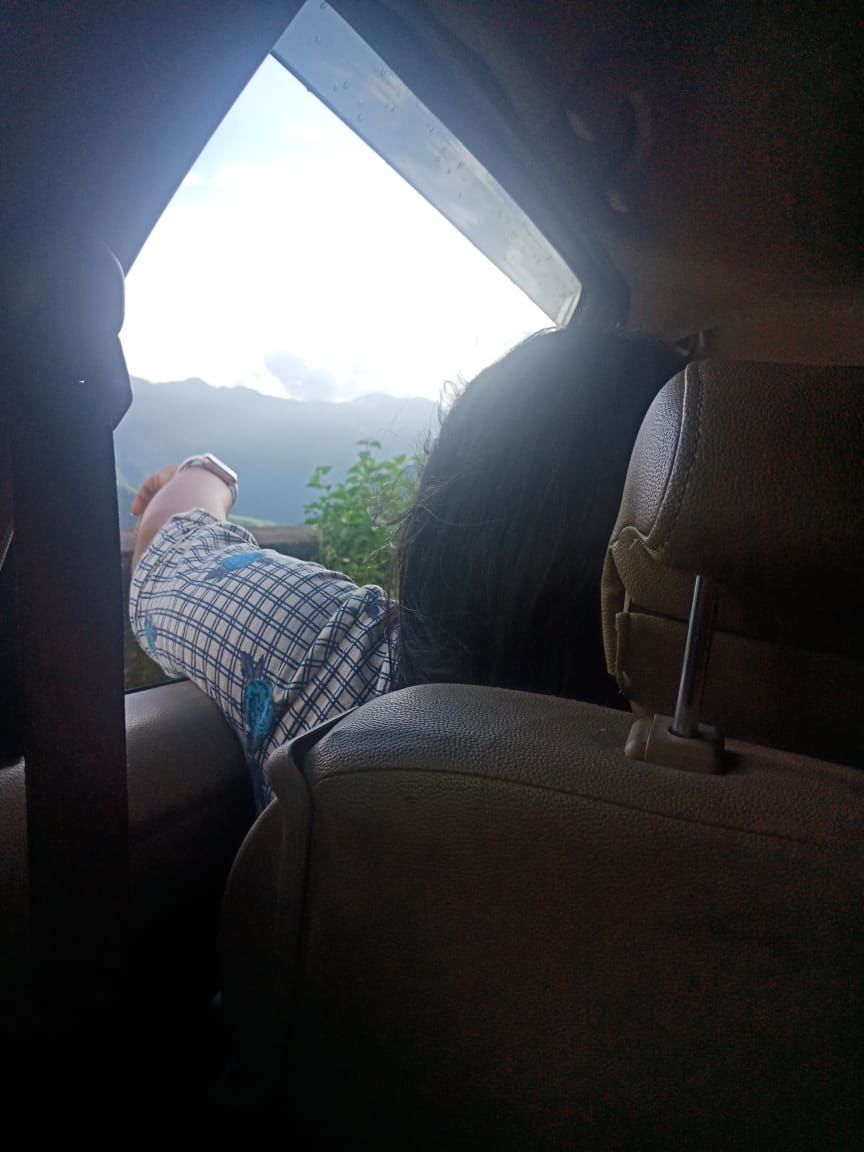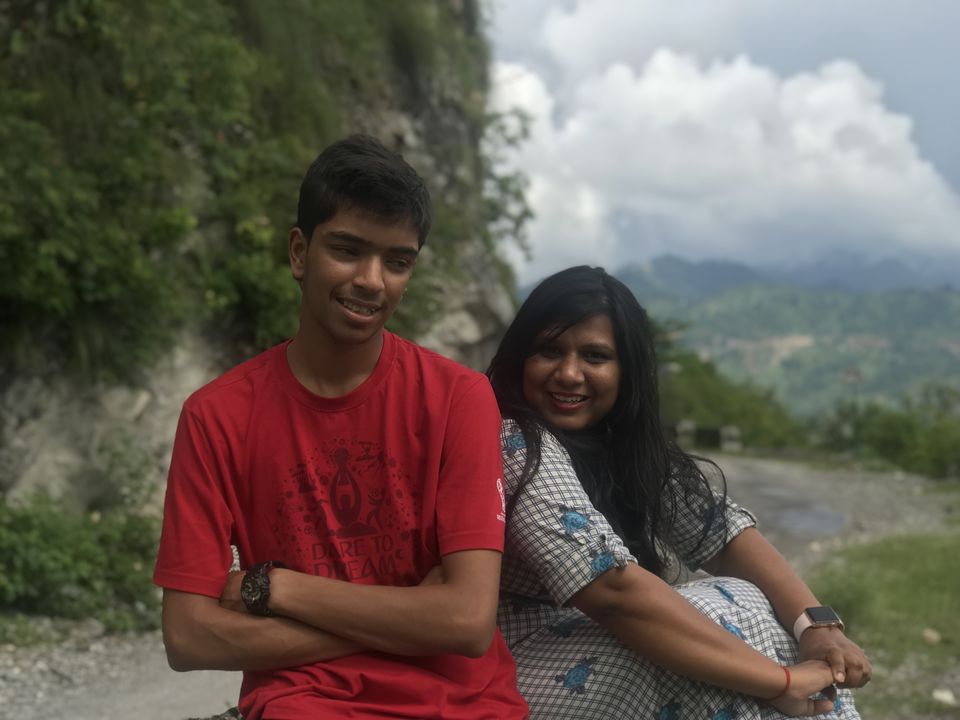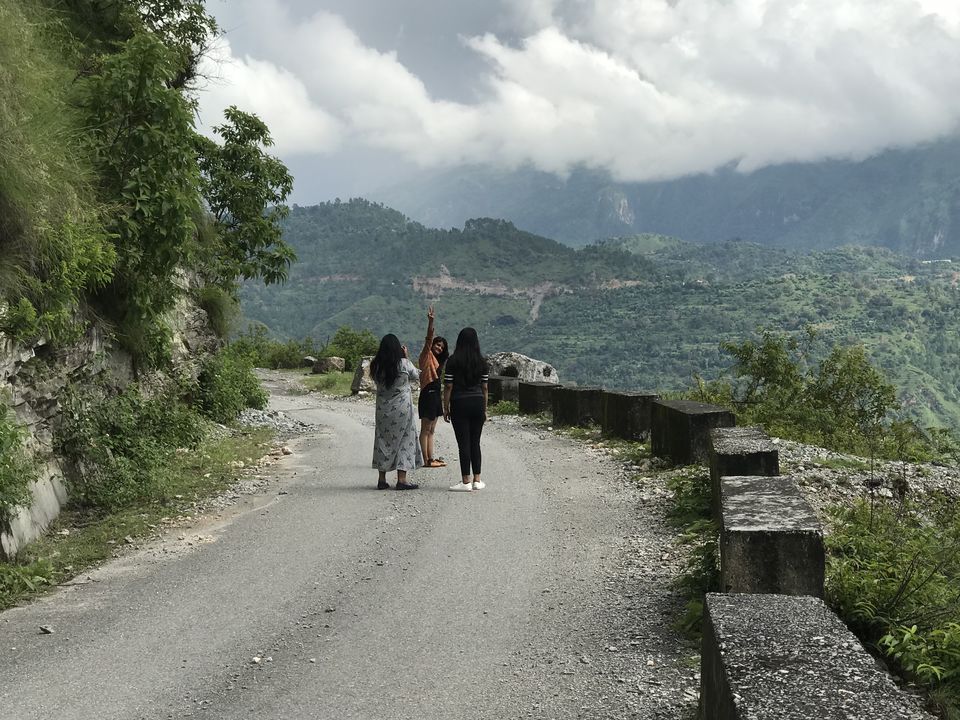 Insights for visitors:
1. Please carry your Id cards weather it be Aadhaar Card, Driving Licence or Voters Id card.
2. Best time to visit is March to June and September to November
3. Photography near the Jhulaghat border bridge is not allowed
4. Decent accommodation will cost you around 800-1200 INR per night
5. The market in Julaghat across the border is very budget friendly. They have various Chinese, Nepalese handmade goods at quite a low price. Make sure to negotiate.
6. The roads might be blocked during rainy seasons due to landslides.
Definitely, Julaghat is the place which should be in everyones bucket list. It is the experiecne of a lifetime or someone who loves adventure, nature, solitude and native culture.
Happy Travelling..!!