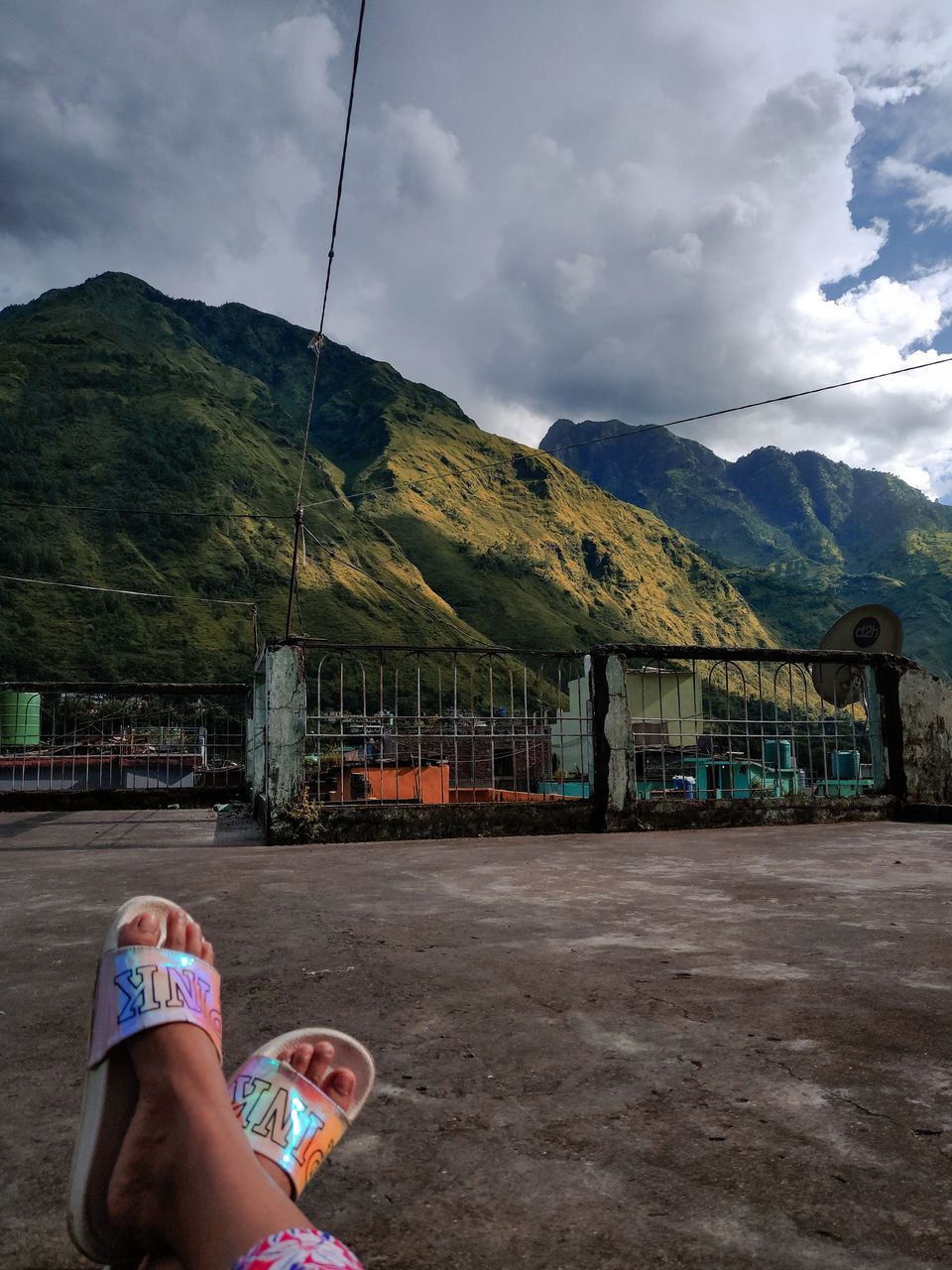 Dharchula - A mystical village
Hidden so far from the world & yass even Angrez doesn't know about it yet. My hometown Dharchula.
What is unique about Dharchula?

It's a mixed culture residing Indians, Nepalese and Tibetans(migrated) with a population of 7,039 peeps, just 7k :)
Dharchula was an ancient trading town on the Trans-Himalayan trade routes. Trade was based on barter system and was the only source of income for the inhabitants of Dharchula. Local handicrafts like carpets which are known here as 'Dann', were exchanged with the Tibetans for food and clothing - via Wiki.

Amazing to say but Dharchula is by far the most secular town-area I know, there lived people of color, religion, and languages in harmony. We celebrate every festival we can (😁chuckles) together, as a whole community.
The most important part of my upbringing is the innocence of Pahad and the mixed cultural heritages, strength in diverse living, a clean perception and respect for each other, their beliefs & behaviors.
I have crazy childhood stories and thank god I am from the north. Well, I can say yass, I had an very mundane and crazy childhood :D. That will be another write up, lots of stories and visuals about my hometown but today I am introducing you with this hidden gem of Uttarakhand first.
How do you reach Dharchula?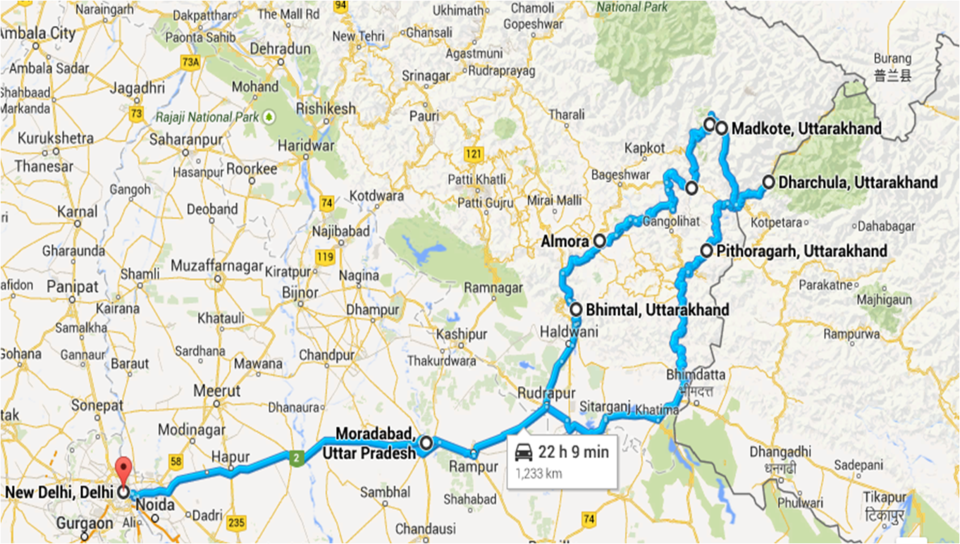 So, start your journey from Almora next fresh day!
From Almora you should start driving earlier in the morning because A:It's a looooong dead route filled with curves & beautiful landscapes, unlike Himachal our routes are pretty pahadi style, rough & tough (LOL) and B:The sun is at its max heat during any weather in the afternoon so heat troubles the most but no issue, I have another solution for you if you are not a morning person like me, you're welcome 😁,
Cope with the long route - So you can take stops near river streams, small beautiful cafes/roadside restaurants, you can find them near any water bodies, they get their fresh fish supply from the river streams. You can eat all through your road trip to Dharchula in these places.
Very Famous of them are - Khairna, Garampaani, Kainchi Dham( The famous Neem Karoli Baba), Sheraghat, Kakdighat and what you will get in these wired named places :D - Amazing variety of local snacks, pakode(fritters) at every shop & Uttrakhand Exclusive kakdi ka Raita, with pahadi style aloo jeera (the king after all).
Straight to Dharchula
So Dharchula is a town area of around 20,000 people in and out (including all the nearby villages) . A mixed culture of Indo-China, Indo-Nepal, Indo-Tibet & Hindus, & Muslims & Sikhs, & Christian yass and some other tribes I don't know how to categorize them with honour. 😜
It is also know as Dharchula - The Rungland also because of the "Rung" tribe we also call as "Bhotiya Tribe" native of this place.
We are a tribal space with tribal rules & regulations, amazing stories of the golden age, amazing urban legends to listen too, it's a slow space to live you know, With enough relax in lie.
We all live in peace is an old age line, we all live in amazement, like a pahadi first then the other things of life. In our Pahad, we have two categories of people and no internal segregations(mostly) it is Pahadi & Desi.
Yes, desi to our people means the person from plains, an outside mostly belongs to Plains and not a born - brought up of the Hills. This is a bit dramatized by this is what we follow.
We have Nepal on the other side of the river and we kinda shop from Nepal because they always got cool stuff, amazing shoes man you should visit Dharchula once, it is the place you know, it has that crowd. Fashionable high-school kids, roaming young boys/man like a Mexican Santos, and a bit concrete yes. This is the real town of Mountain you know, a little urbanization mixed with the hillbilly cultures & boom - Our own culture, deities & their rules, sacred places, urban legends, amazing festivals & fairs, small complex superstore we call it Mall surprisingly.😜
The naiveness is what makes you You but your ignorance might make you a fool.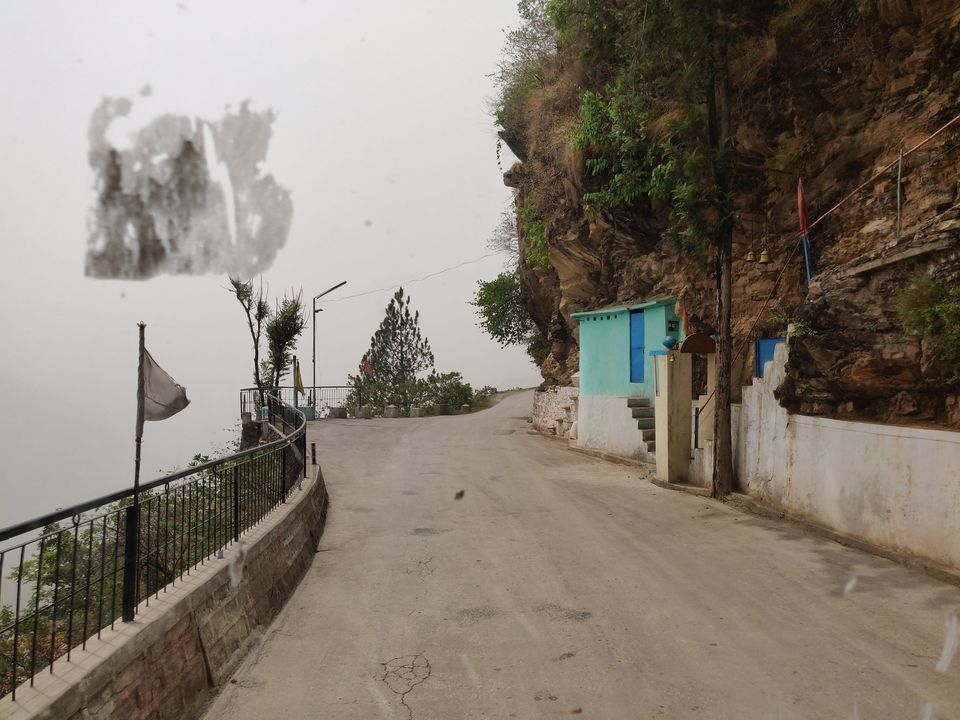 The hilly route starts from Haldwani, the curves started getting risky and thrilling from Bhimtal onward, one should drive carefully from there, take it nice & easy, no rash driving, no adrenaline rush or "I know It All" behavior behind the steering in the curves.
You can roam around & near by Haldwani city, there is Bhimtal close approx 45min, beuatiful hilly highway, ahhh lovely place to stop by, then there is Sattal, a beautiful lake among the dense pine forest, very secluded place and very peaceful, away from the busy touristy hustle bustle.
Via Taxi/Private Vehicle - One can drive from Delhi - Haldwani - Bhimtaal - Almora - Pithoragarh - Dharchula almost around 600 km (599.4 km to be precised). Well there is another route via Sheraghat & Thal, which is actually more beautiful & serene and around 20-30 km shorter.
Via Bus - A UTC Bus departs from Anand Vihar, Delhi around 4 pm and with an overnight journey, it arrives around 6 pm in Dharchula, so almost a 24-hour journey (non-stop). Otherwise, if you want to drive, you should take halt at Haldwani or Almora(preferable).
Via Train - From Delhi to Haldwani, there is a train and your station willbe Kathgodam, beyond that you wiull follow the road route as usual.
Here are some pictures I witnessed.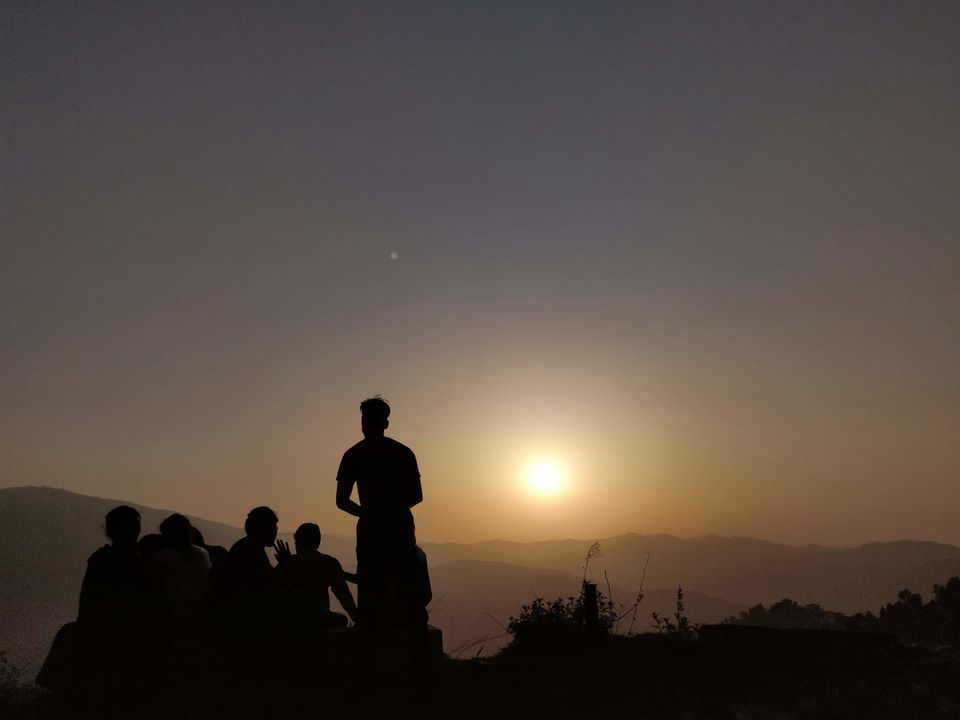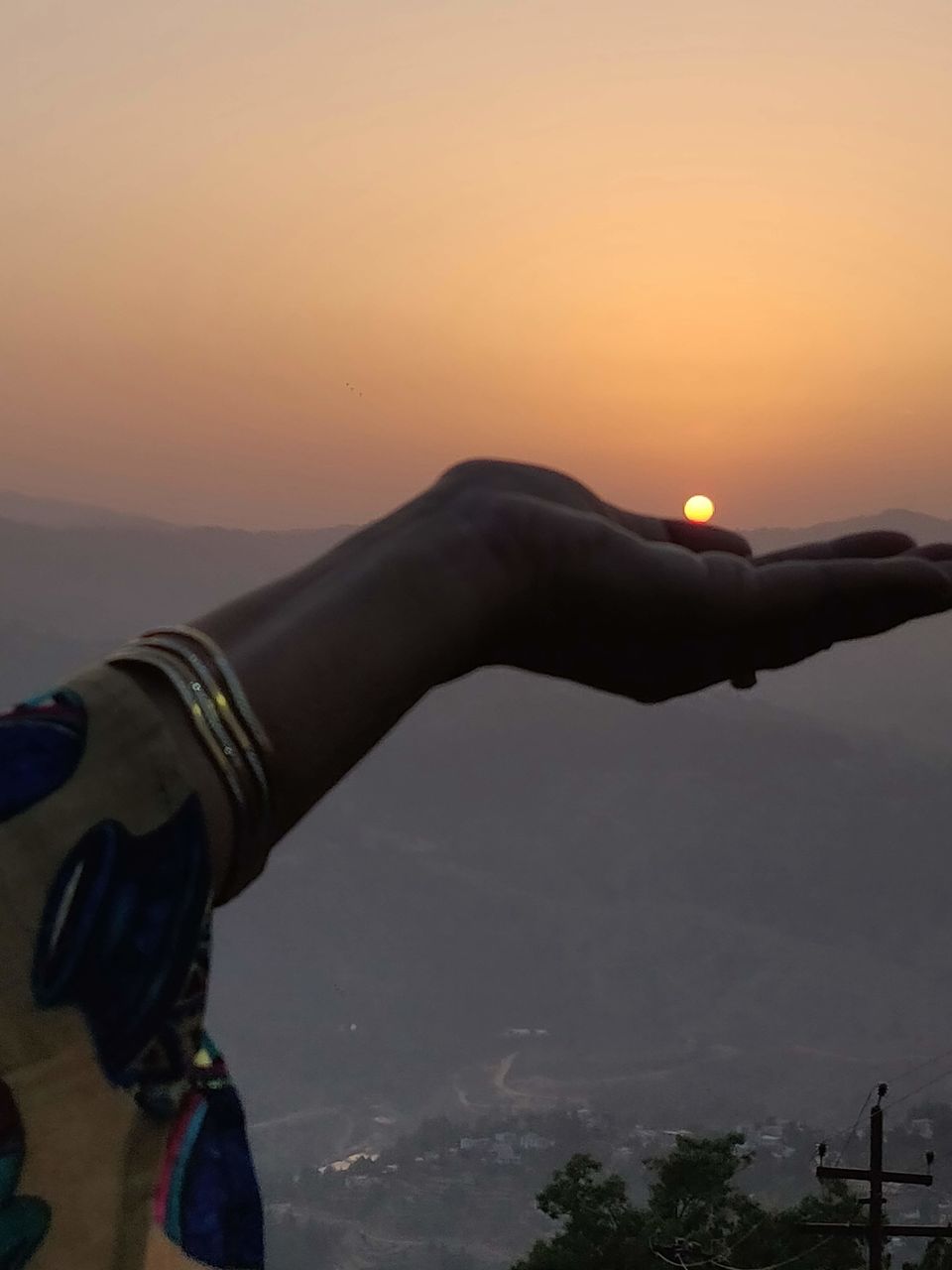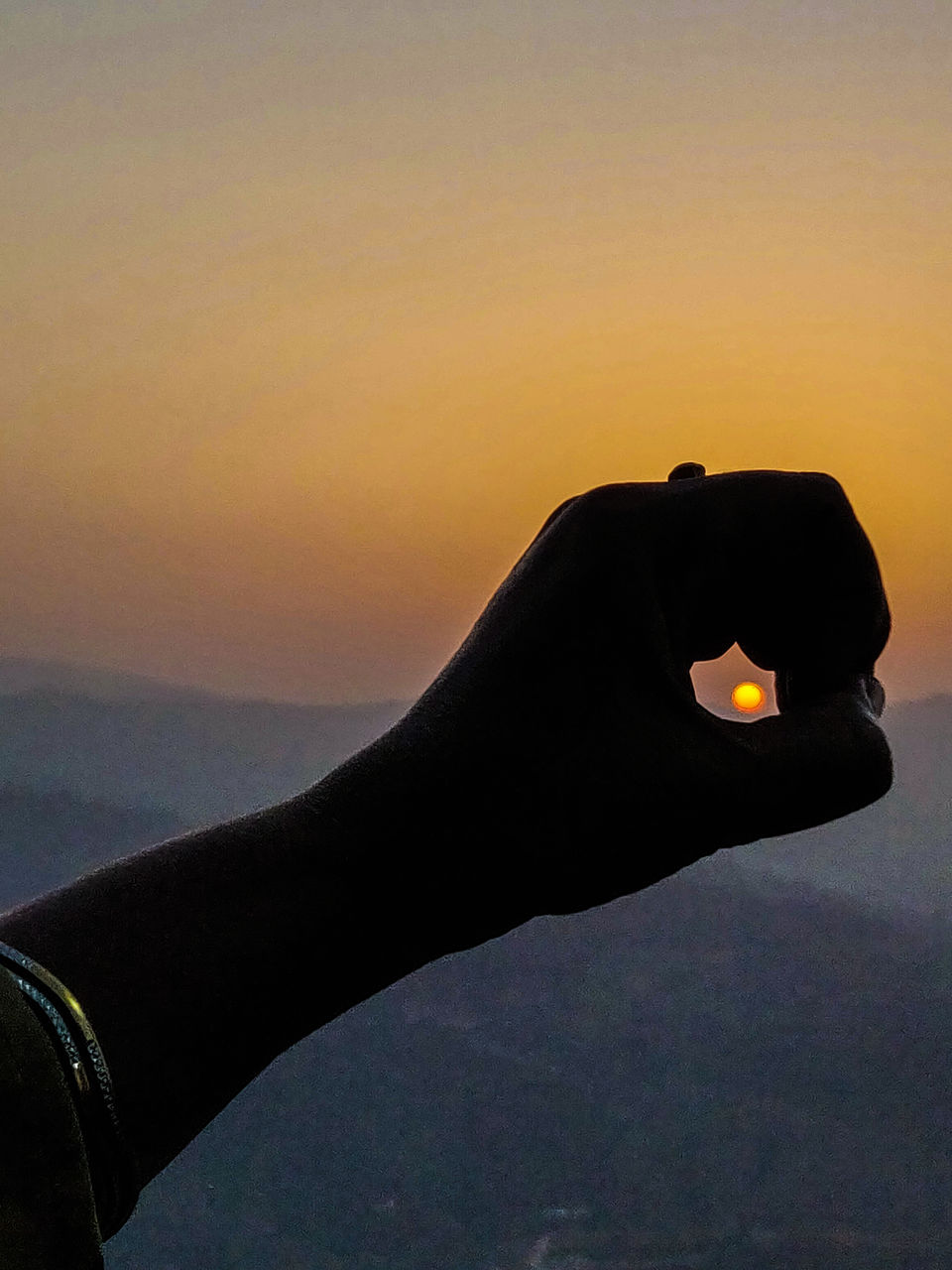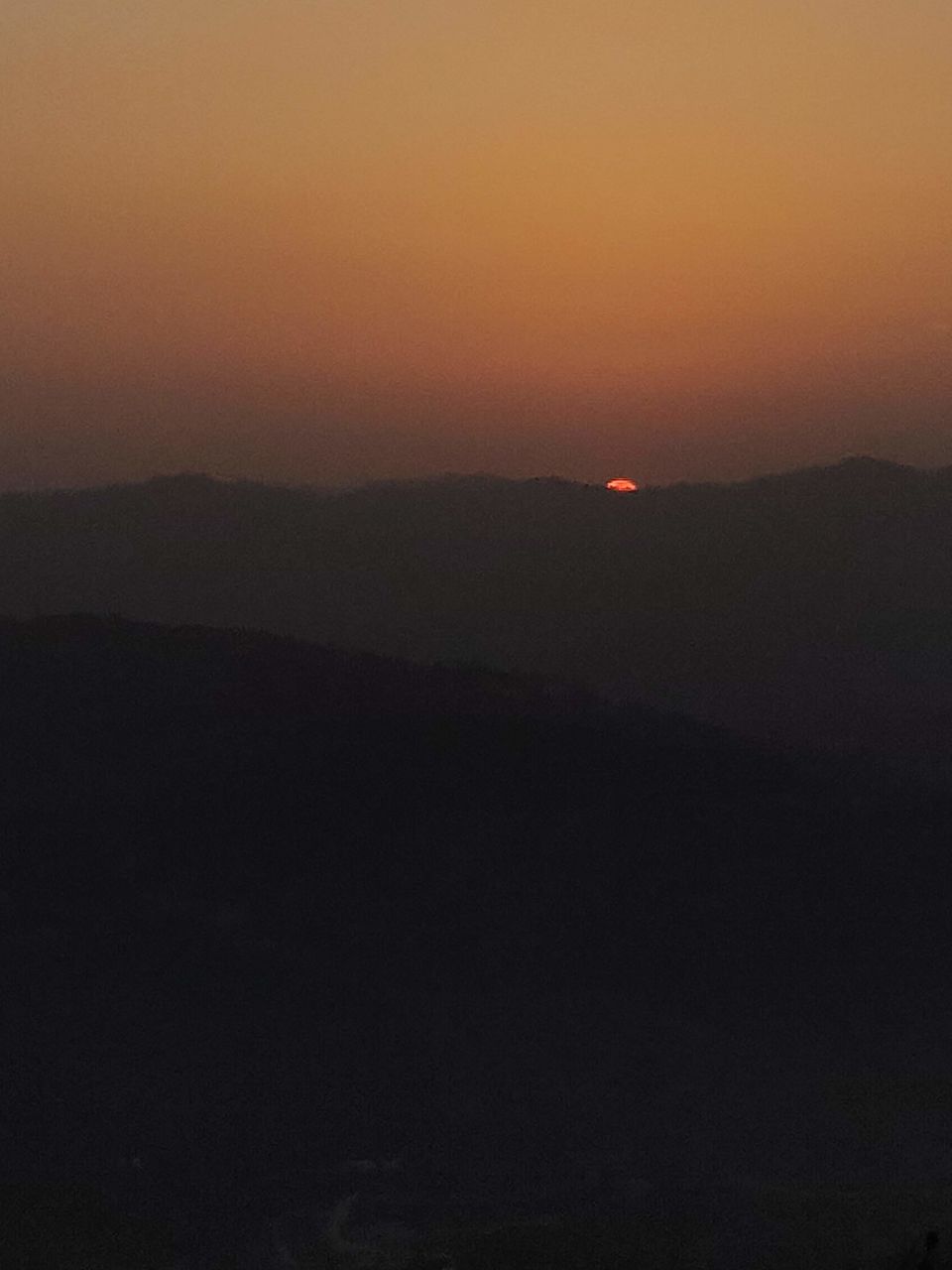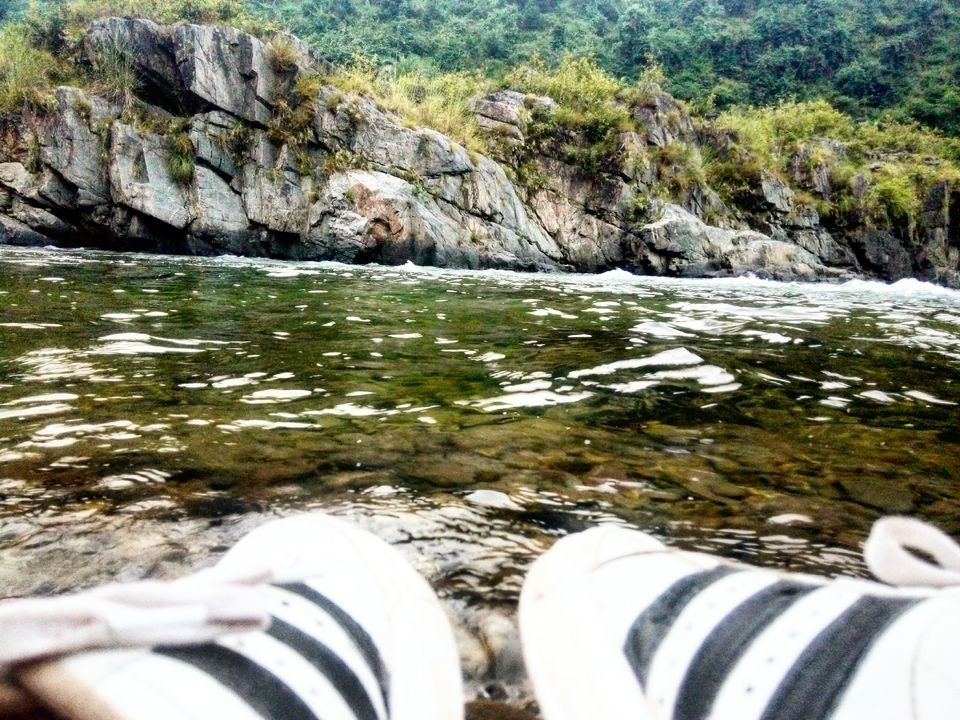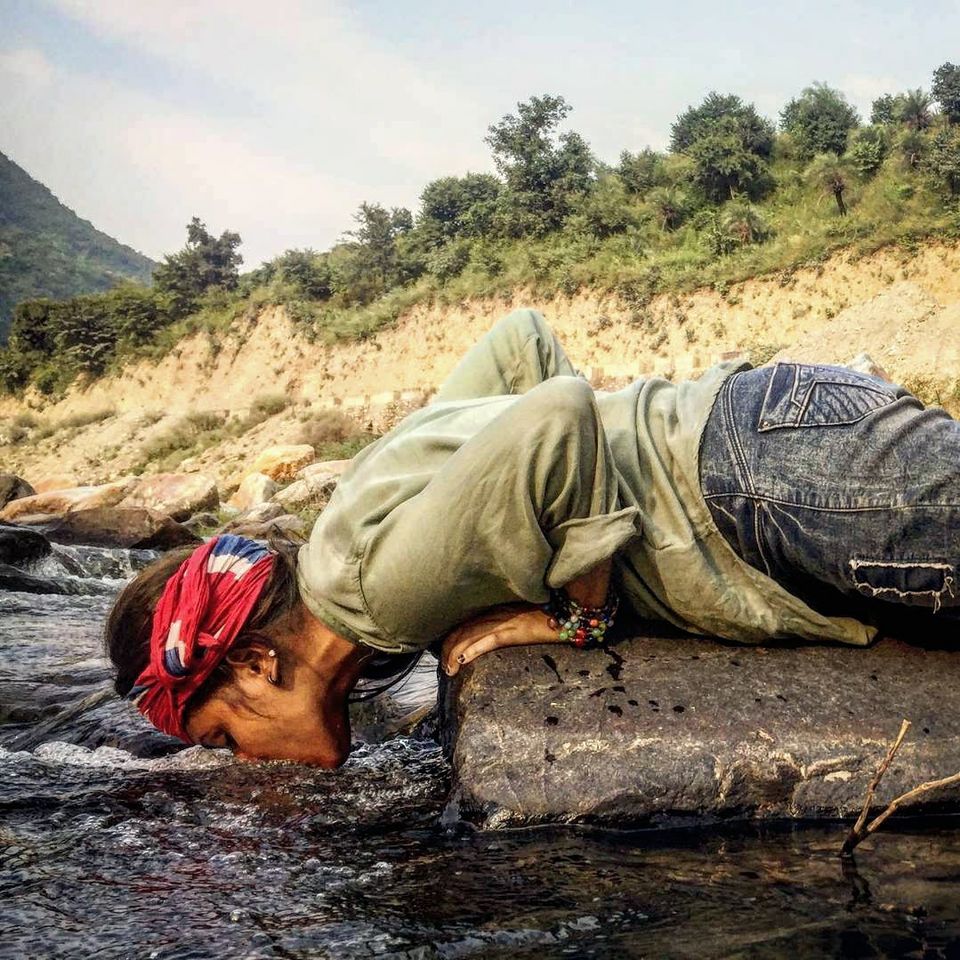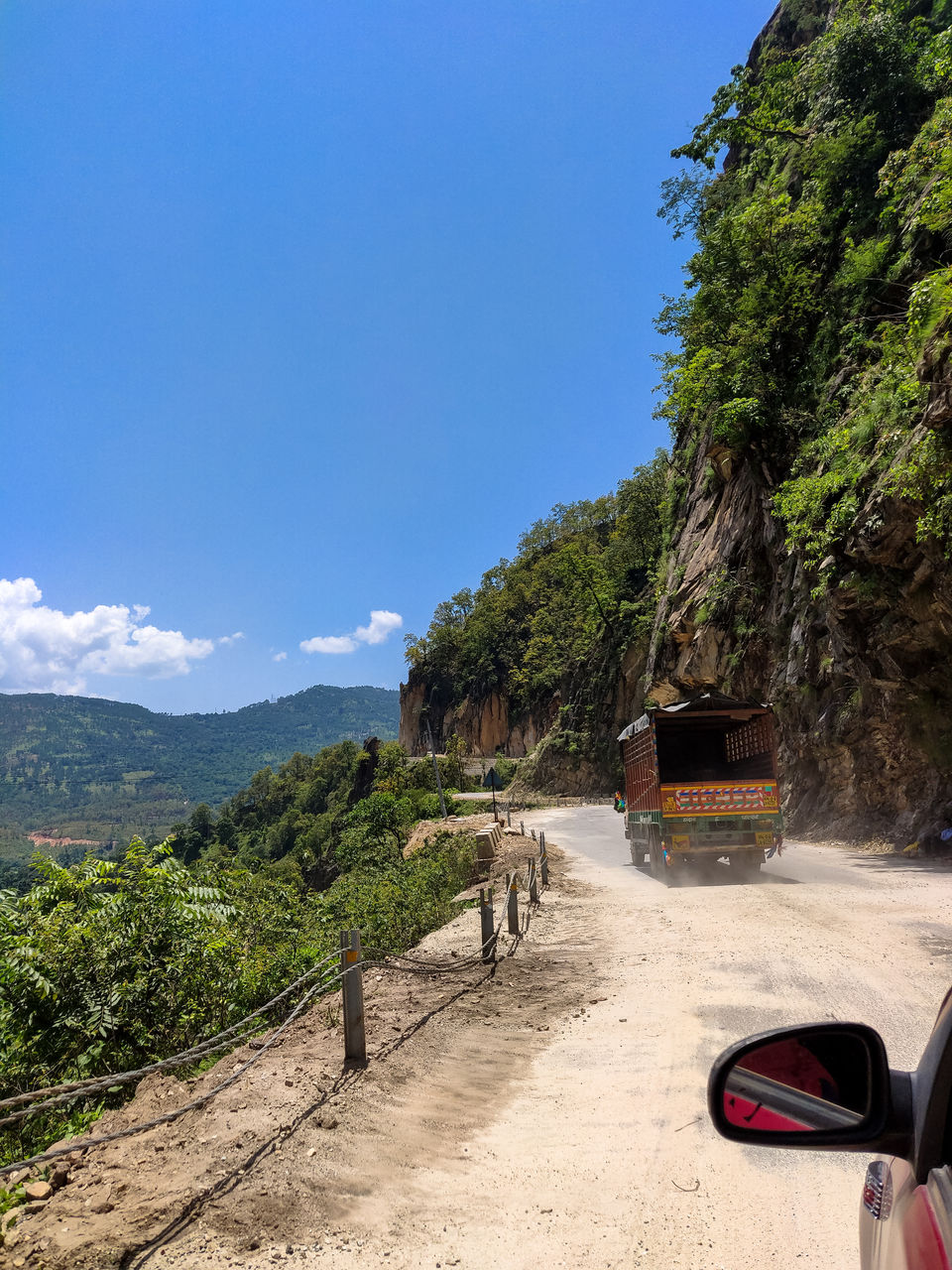 That's a tough task cuz Government!! anyway, it's not so hard if you are taking your vehicle and also if it's an Off-Roading vehicle or a 4X4 then it will be better.
Tip:- try no to travel with your "Lux Cars" 😁 as roads are pretty bad throughout the whole route, so luxury car may give you a bumpy and bone-chilling ride. In fact I am used to it all but still I prefer taking a public Bus or Force Jeep for a better view, and smooth ride over the road bumps, perks of a being a Bus, better suspension, anddd also Views, living since birth but still not over with the mesmerizing serene.
So, the question is how to reach the unreachable?
This is Darchula, small town of Nepal, doing some shopping spree ;)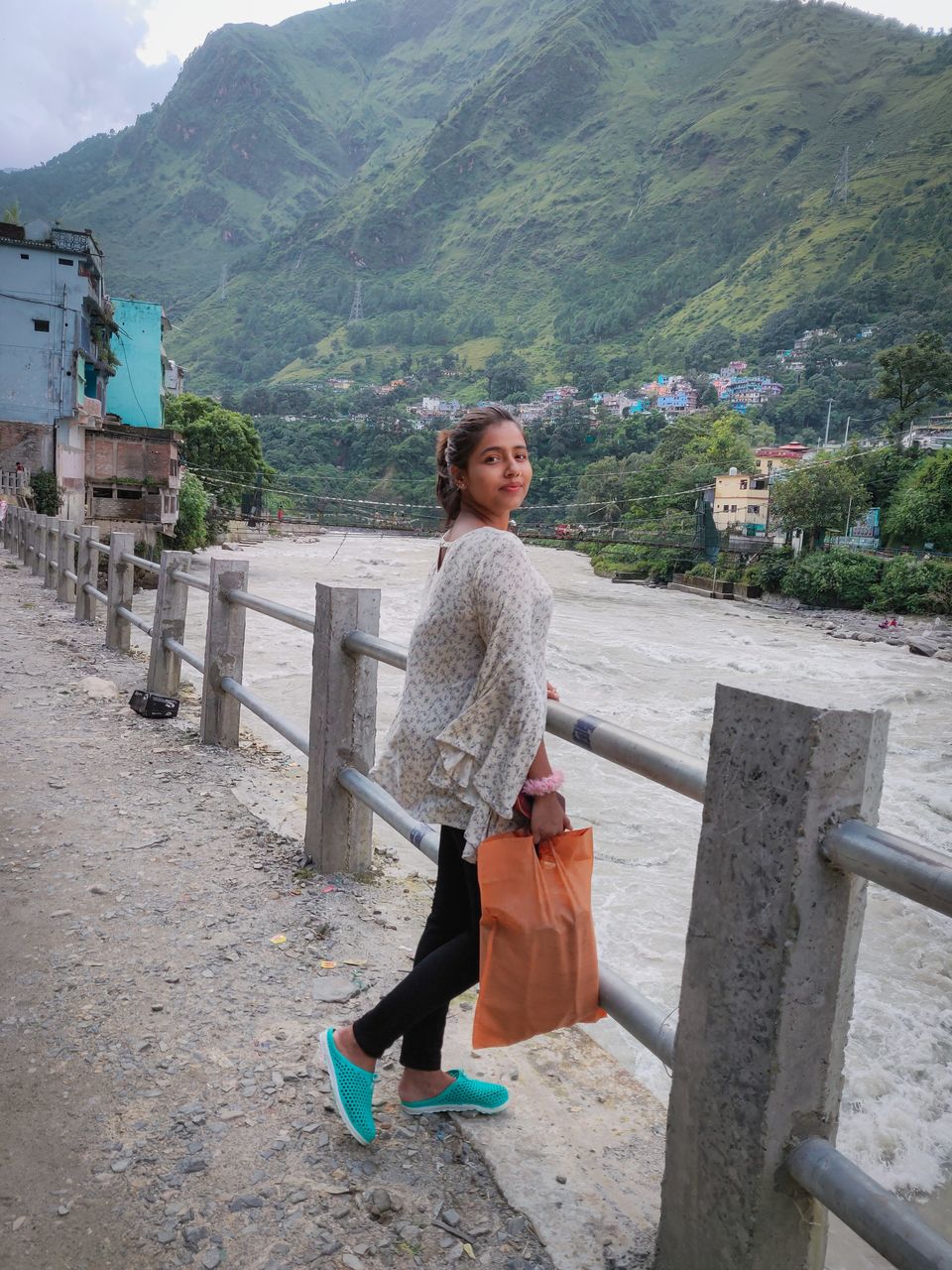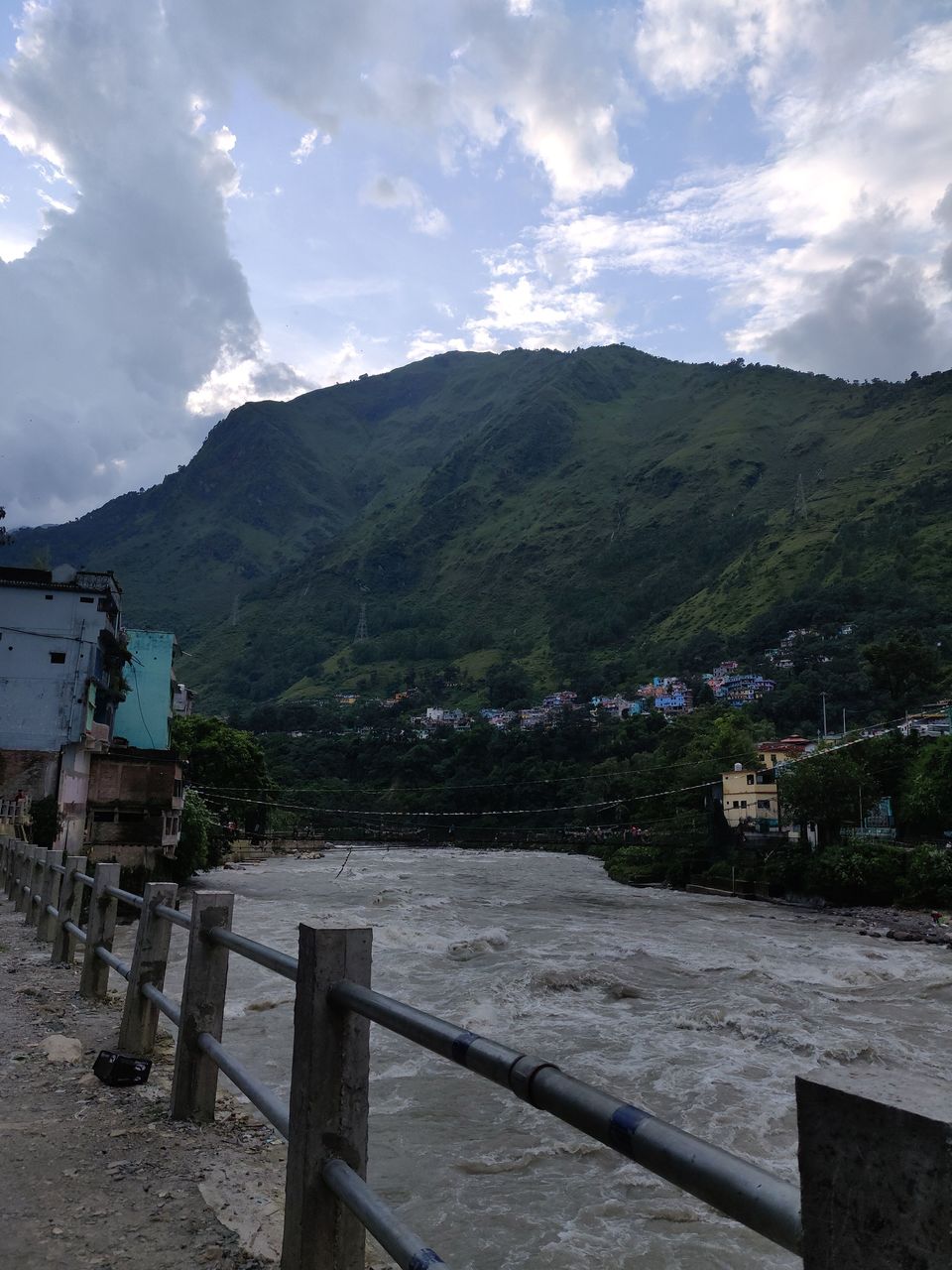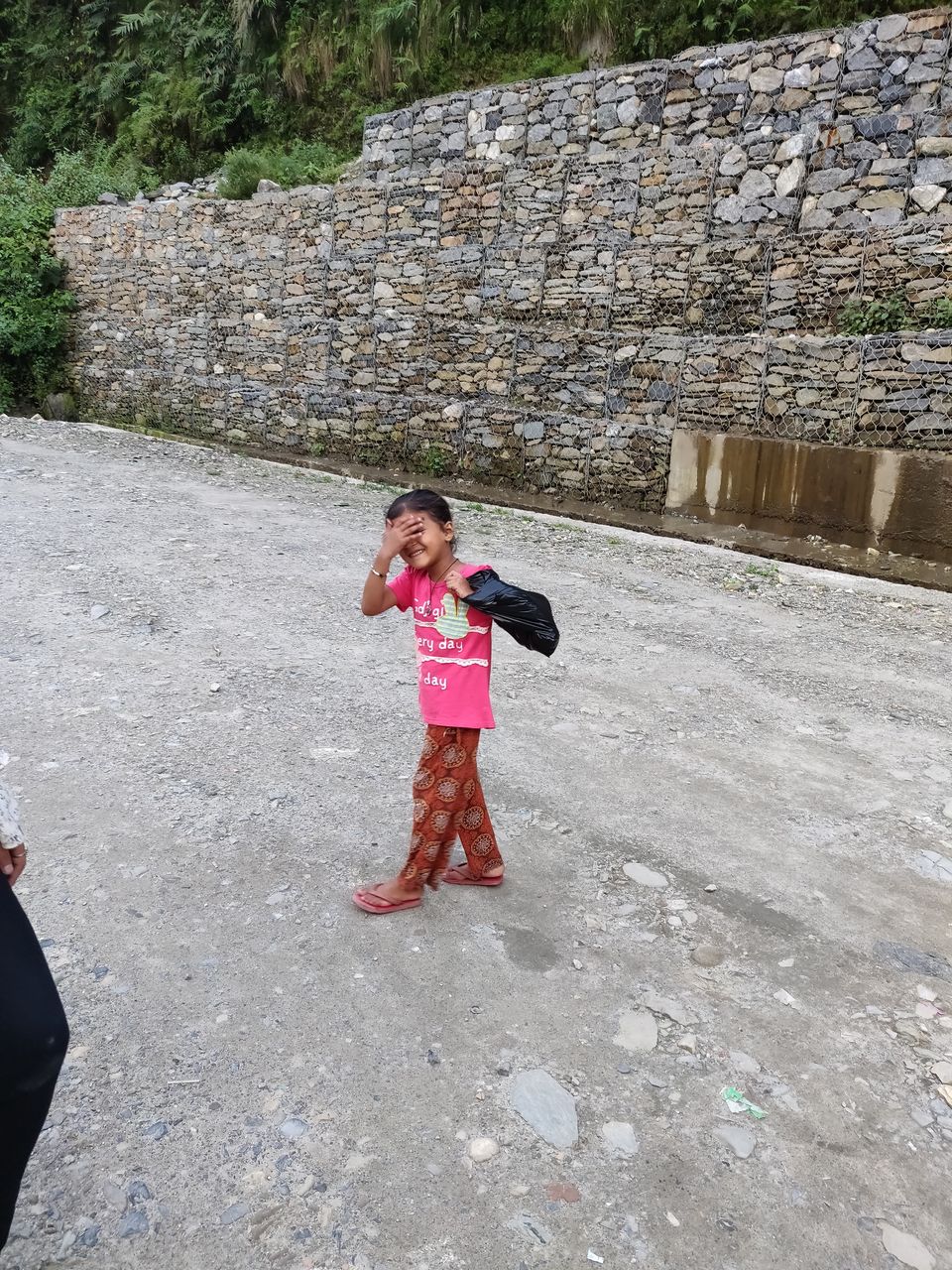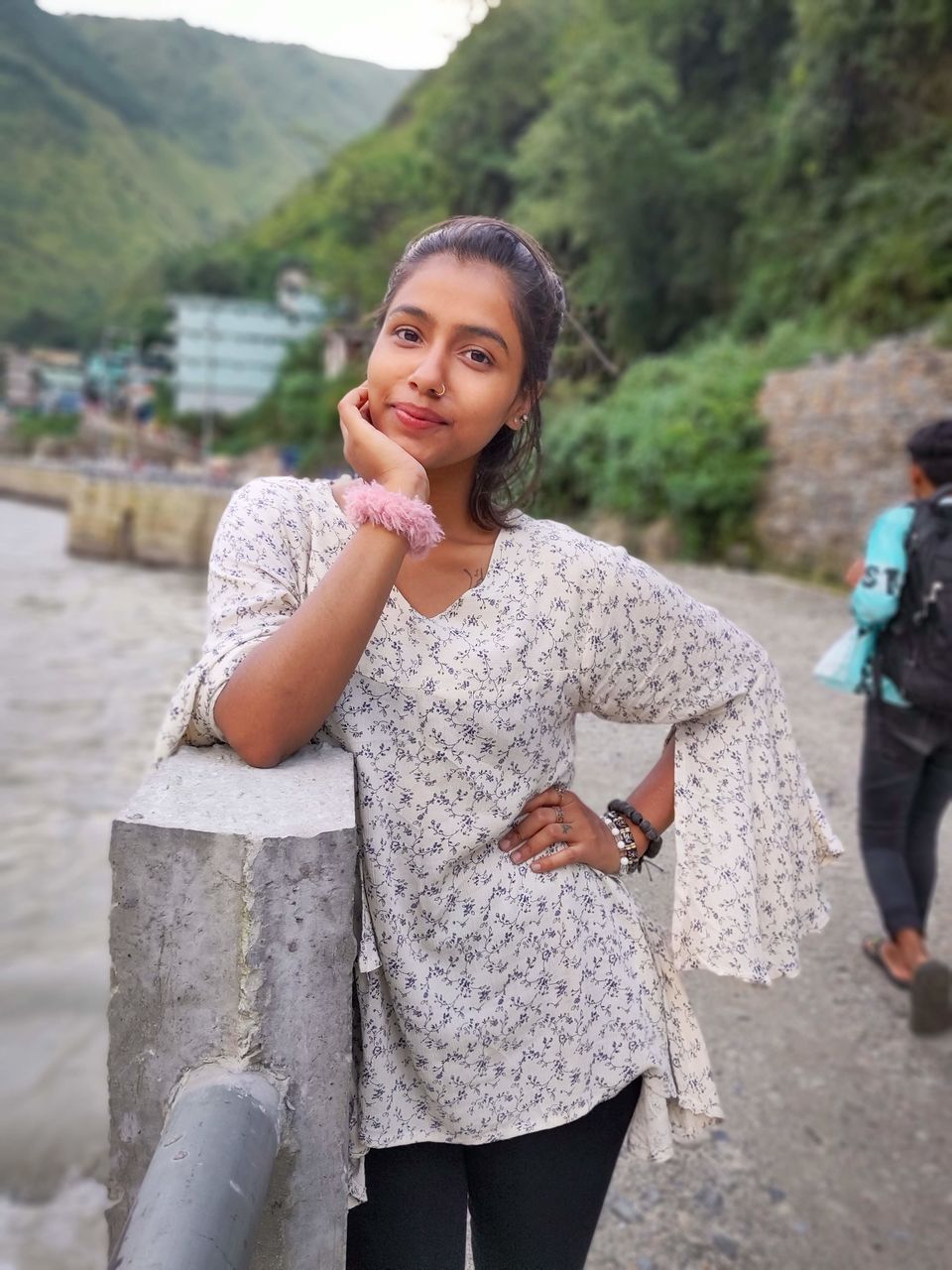 Peace full evening at home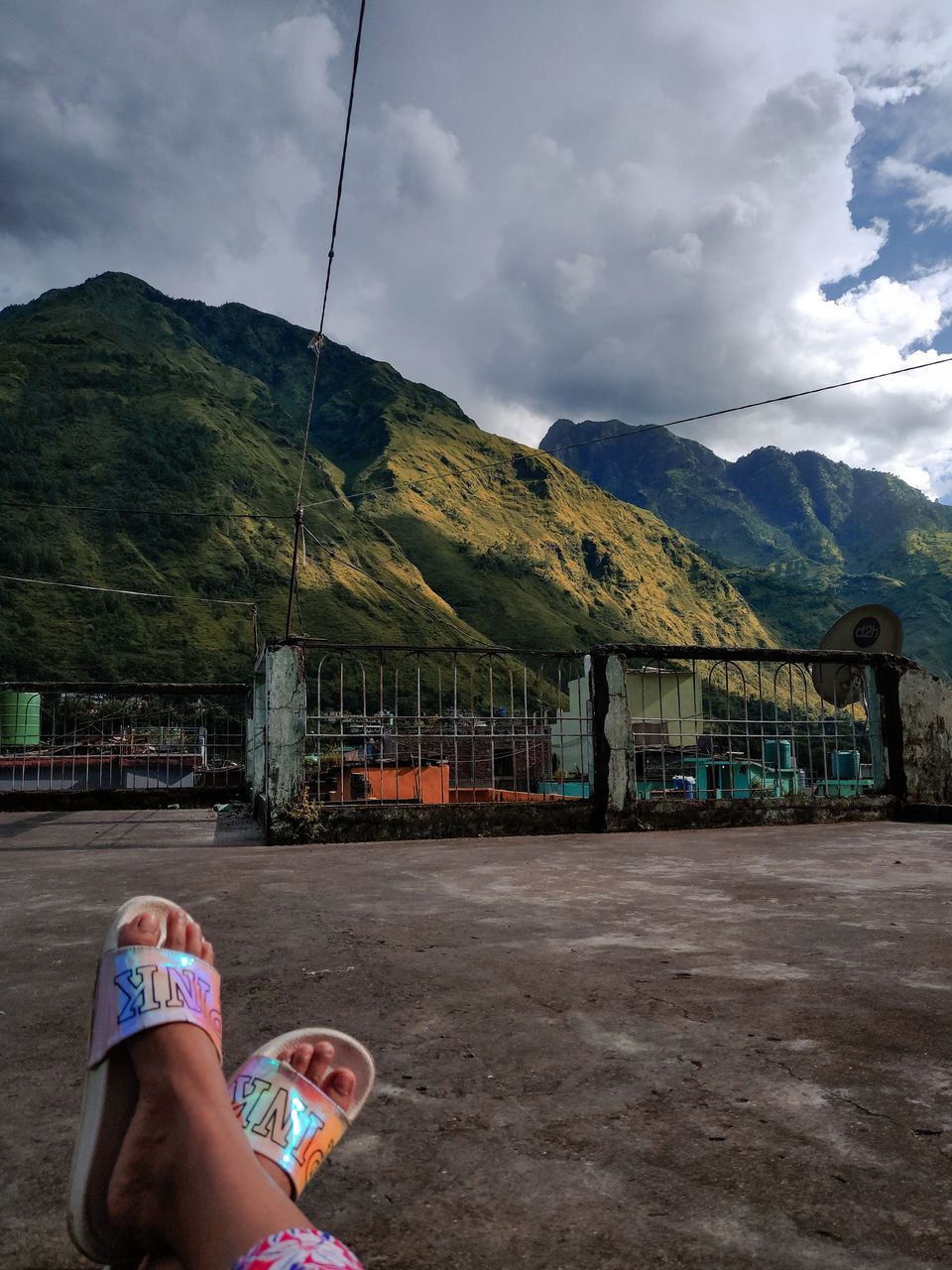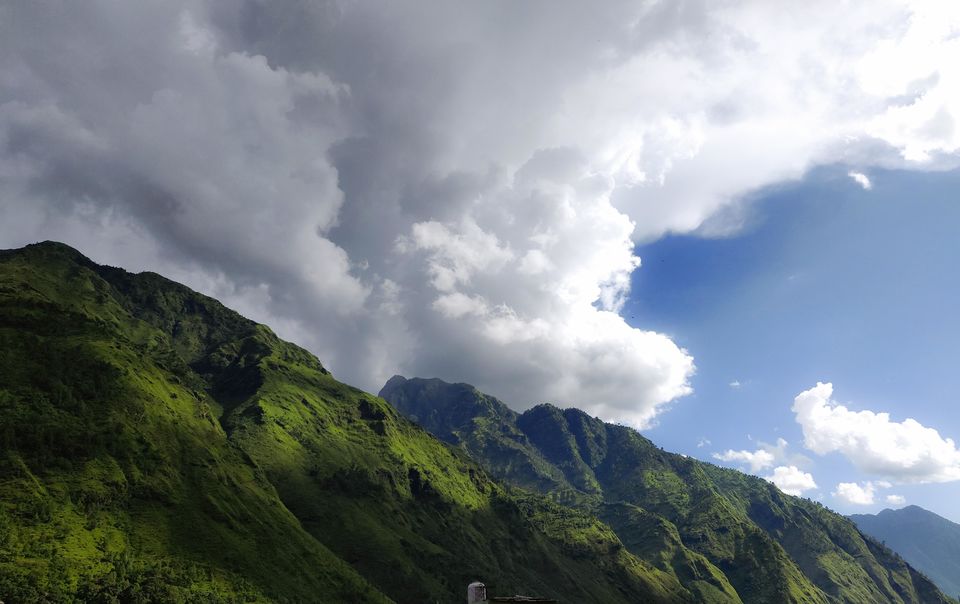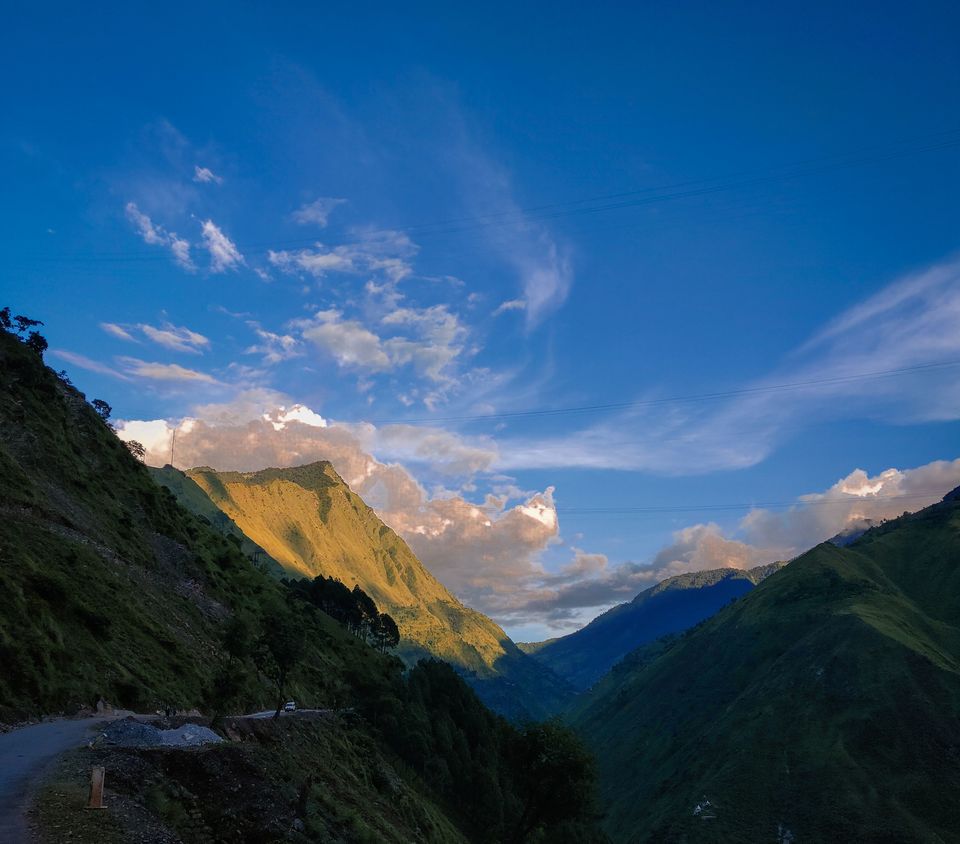 Once you pass Almora as your halt, you witness amazing sunset & luckily sunrise if you are a morning person & can bear cold breezy morning, it is heaven for the person witnessing it. The famous sunset point of Almora is near its Zoo, the Bright Point people call it, Trust me it is a magical sunset to go after hills & hills & finally after 3 hours of it setting process you see an orange dot around the horizon.
So we continue to move from Almora to our destination Dharchula, it is a bumpy ride and it is a hell of a road but if you try you will one of the beautiful roads & curves of Uttrakhand undiscovered.
Things you should know
I have to say if you travel on the month of July - September, you can get stuck at some remote and dangerous places for a non-native, and for us, it is pretty cool :D (LOL). Okay, not flaunting the hillbilly inside me but it is risky to travel at some places without any plan or preparation.
You can get stuck so you need to plan buffer days for your trip, also some extra food supplies just in case, good water-proof boots & jackets to tackle any situation if it comes. I have an experience of crossing a BAD landslide from my Ranikhet to Dharchula tour, and I crossed it by foot in my super local shoes & suit(Indian Traditional Wear), but that is a lonnnnng time ago adventure around 2010 😁.
Beware of the Monsoon but let me be diplomatic here a bit, ha ha ha, I love travelling in Monsoon. Why? Why because I am cool Naah because I am always prepared when I travel to hills in mountains, well I suck sometimes but you can get help and in our case, the route to Dharchula is not less than travelling to some Alaskan countryside but Indian roads & facilities ☺.
Enough of the warning!! Let's move on I am an overreactor soooooo that's it.
You will see some disturbance in Landscape and that is not because of Humans but because of Mother Earth, it is because of the Doom of 2012. A very big part of our valley got literally dislocated, here and there, land went to the waterside & the river went inside us. I realized it when I went through the new road fr the first time and hated the new route and missed the old roads which became the part of a massive flood, can you believe Flood in Mountain, and because we have a beautiful river & a beautiful Dam around us. I'll tell you later .☺
So, with these beautiful picture series i would like to stop me ranting about being a Pahadi & living in such amazing place. (LOL)
I wish the readers to get a chance to do this expedition once for sure.