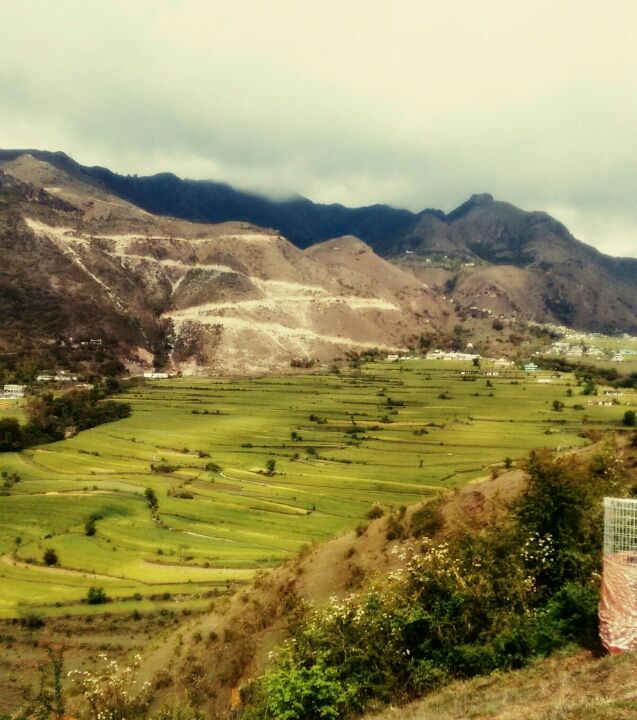 Hills and Mountains are in my soul,I can never get enough of them. I smell them,talk with them,touch them and can stare them for hours without blinking. What a feeling when you breath in that fresh air of the surroundings which rejuvenates you completely.So when I got chance to explore Pithoragarh, a small town in uttrakhand state of India my excitement level was at its peak.If you are a nature lover looking for a peaceful place away from that worldly ups & downs then pithoragarh is a right place for you. It is set in a valley known as soar valley meaning cool and calmness which gives a majestic view of the surroundings.It is a home for many known temples where one can pray peacefully. Most of the temples are dedicated to Goddess Kali and Lord Shiva. It has a great historical significance as well.
On our very first day we decided to visit chandhak hills which is approximately 8km from the town. Chandhak hills gives a magnificent glimpse of the whole town.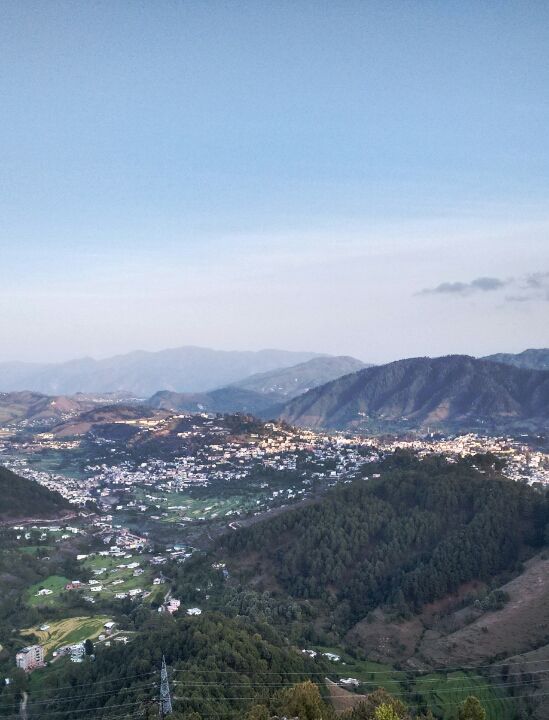 The whole view was mesmerising and unforgettable.Then we headed towards mostamanu temple which is highly revered by the locales. It has a very tall swing made up of iron hanging with it a small bell which rings as the swing goes to and fro.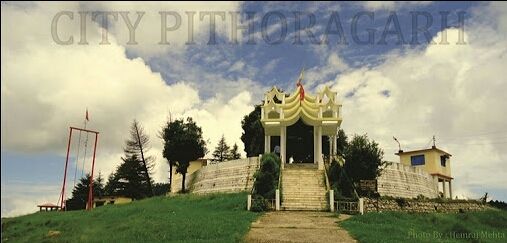 Pic courtesy: citypithoragarh.com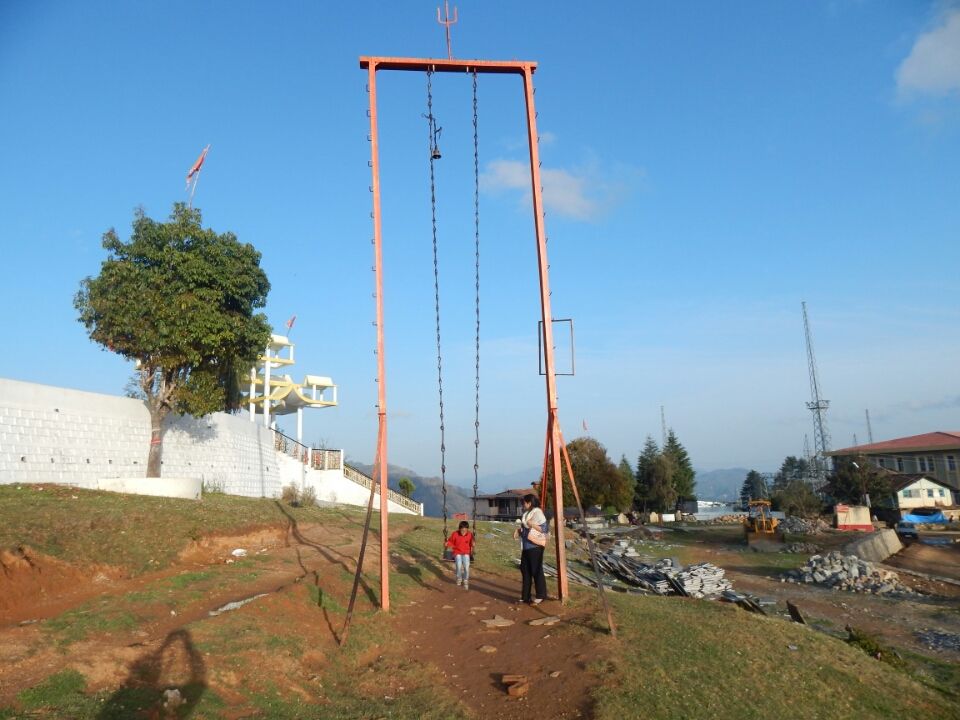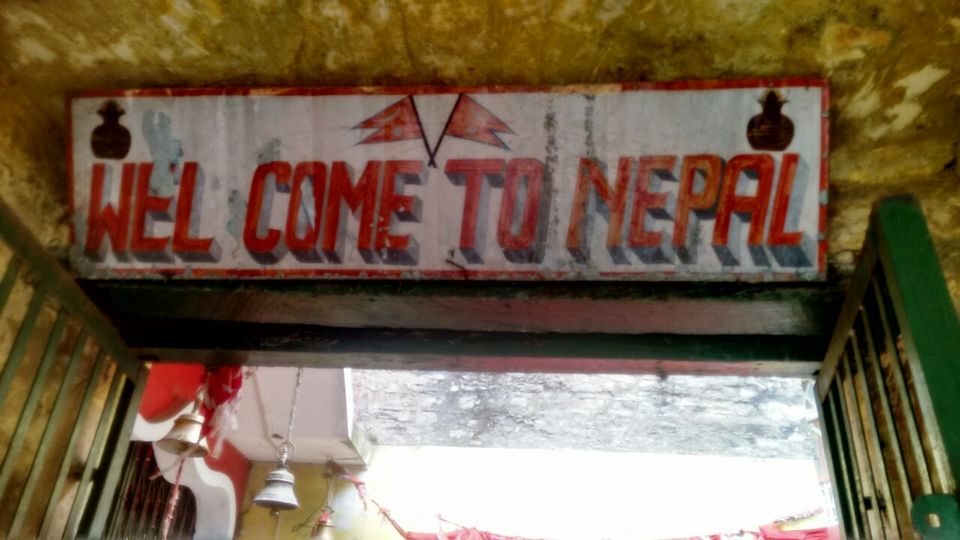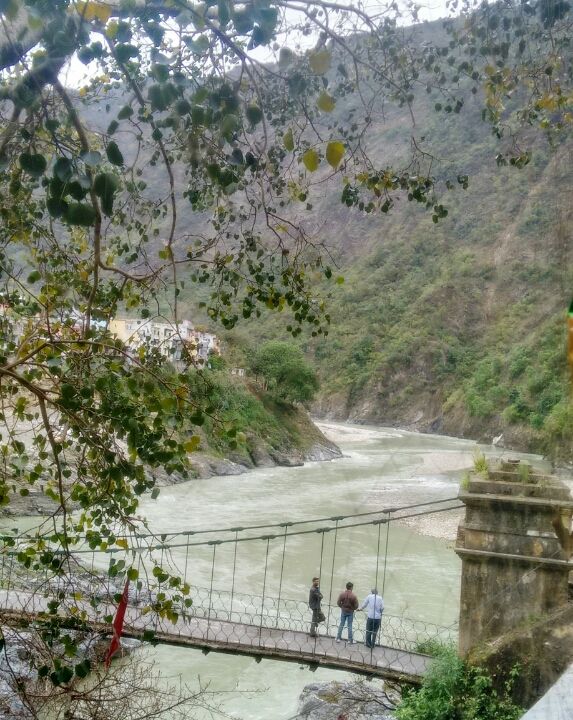 Next day we went to jhulaghat which is a small town in the India-Nepal border. Jhulaghat was named after a hanging bridge on the river Kali which separated India from Nepal. Gateway to Nepal.
As you enter Nepal there is a small market where you can find goods at affordable price but since it's a village so you can't expect fancy items but I observed that they were selling cosmetics and other related stuff made in China.
One thing which I really wanted to buy from that market was Hakka noodles made in Nepal which luckily I found there.
After exploring whole market me and my family went back to our hotel and had our evening tea with a peaceful state of mind.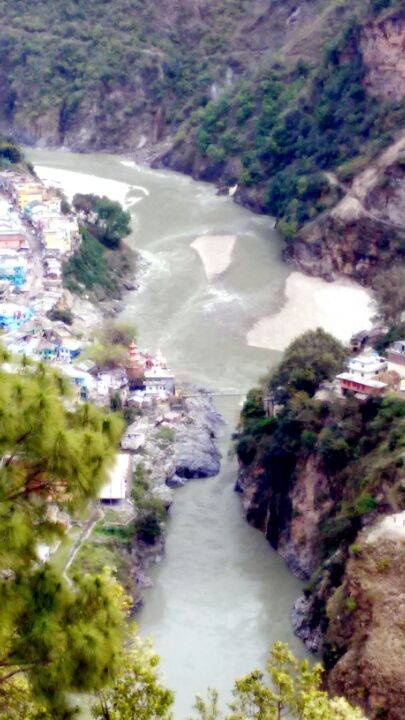 top view of jhulaghat
Third day of our trip was dedicated to Patal Bhubaneswar which is a cave temple situated approximately 14km from gangolighat in pithoragarh. I was too much excited to see this temple because of its astonishing history and believe me after taking its tour I want to visit here again and again.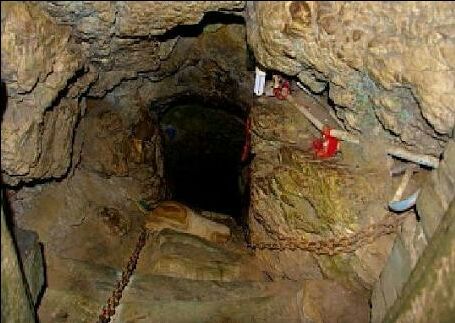 Entrace to the cave temple
After looking at its entrance point I was taken aback because it was too narrow and too deep to enter but then I knew a little struggle would let me get into a place which is one of its kind.
I entered by sliding myself with a support of the iron chains. I was about to enter a mountain that very thought was unusual. The best part of the temple was that it was built naturally with the flow of water. It has series of caves and every cave depicts a story.
This temple has all the answers of human existence. It tells how our past present and future are interrelated. It explains the story of of all yugs. I was the one proud Hindu listening to those remarkable stories and believe me all those stories made sense to me. So that's all to my short trip to pithoragarh. It was an amazing trip altogether. :)