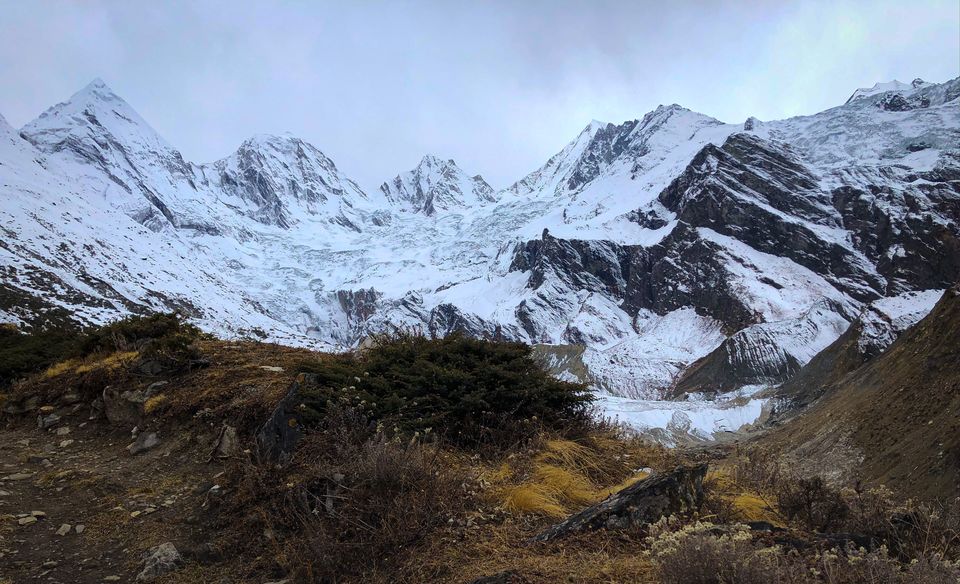 Ok, So I admit being partial towards Himachal over any other part of India. But it doesn't make me thoughtless about the enormous charm that the rest of the country has to offer.
Blessed with a major portion of the Himalayas, one such part is Uttarakhand. Appropriately called as Dev Bhoomi.
Frankly, for me, it takes a lot of courage to plan and execute a trip in this land. Doing a solo trip (to any offbeat place here) tests you in every way possible. Not very easily available homestays, not too many backpackers/travelers (unlike Himachal, Kerala or a few northeastern states), also not very good connectivity from a center to such gems of a place. And despite all this, it has always proven to be worth it in the end.
It was in early 2018 when I got acquainted with a place called Munsiyari.
This scenic hamlet is settled at an elevation of approximately 2200 m above sea level in Pithoragarh district. Not known amongst many, this place is a gateway to some of the high altitude treks like Milam, Ralam and Namik Glaciers. Trek to these glaciers takes one close to some of the biggest peaks like Nanda Devi, Trishul, and Nanda Kot. But, to anyone visiting Munsiyari (or wanting to visit Munsiyari), the first highlight that comes through is Panchachuli Peaks.
Panchachuli peaks are a set of five snow-capped Himalayan peaks having altitudes ranging from 6300 m to 6900 m approximately.
It is also believed that the Pandavas cooked their last meal here, hence the name Pandavas's five cooking hearth - Five Chulis.
What would you choose between - enjoying a mesmerizing look of Panchachuli peaks (from Munsiyari) or being right at the foot of these peaks? Or both?
Read on, my wild ride of experiencing both in a single trip!
"Traveling is a brutality. It forces you to trust strangers and to lose sight of all that familiar comfort of home and friends. You are constantly off balance. Nothing is yours except the essential things: air, sleep, dreams, sea, the sky - all things tending towards the eternal or what we imagine of it."
There aren't more relatable lines for me than this! Because the only way I have been able to explore regions is by trusting people whom I never have known before.
One such local (Nitin) from Pithoragarh upon hearing my long-awaited wish to visit Munsiyari showed his willingness to guide me on this journey at a very minimal price.
Public transport connectivity between Delhi to Pithoragarh/Munsiyari -
Worst Option but only non-stop route -
There is only one UTC bus that runs from Delhi to Munsiyari. It is an ordinary roadways bus and takes almost 28 hours to reach Munsiyari. I don't recommend it because the roads are terrible on this route.
Better than Worst -
There are multiple UTC buses between Pithoragarh to Delhi. Again there are no Volvo or AC buses. And the journey is 16-18 hours long. From Pithoragarh, you can either hire a private taxi charging Rs.3000 one way or take a shared taxi that leaves last only till 9 am.
Multiple Stops Route -
You can take any bus (Volvo, AC, ordinary) from Delhi to Haldwani. Many shared taxi leaves from Haldwani to Thal at different intervals, from Thal you can either take a private taxi or shared taxi depending on the availability.
There are also early morning taxis available from Haldwani to Munsiyari on a shared basis. But the last one leaves at 8:30-9 am. So it is better to reach Haldwani a night before.
I took the second route and reached Pithoragarh in almost 17 hours. On reaching Pithoragarh, I met Nitin. After discussing my plan with him, I did a few last-minute alterations to my itinerary, hence instead of leaving for Munisyari from Pithoragarh, we left for Dharchula.
Dharchula was approximately 90 km and took around 4 hours to reach.
I checked-in at Tourist Rest House for a night as the next day I was supposed to leave for my next destination for which was the driving factor of this whole voyage for me.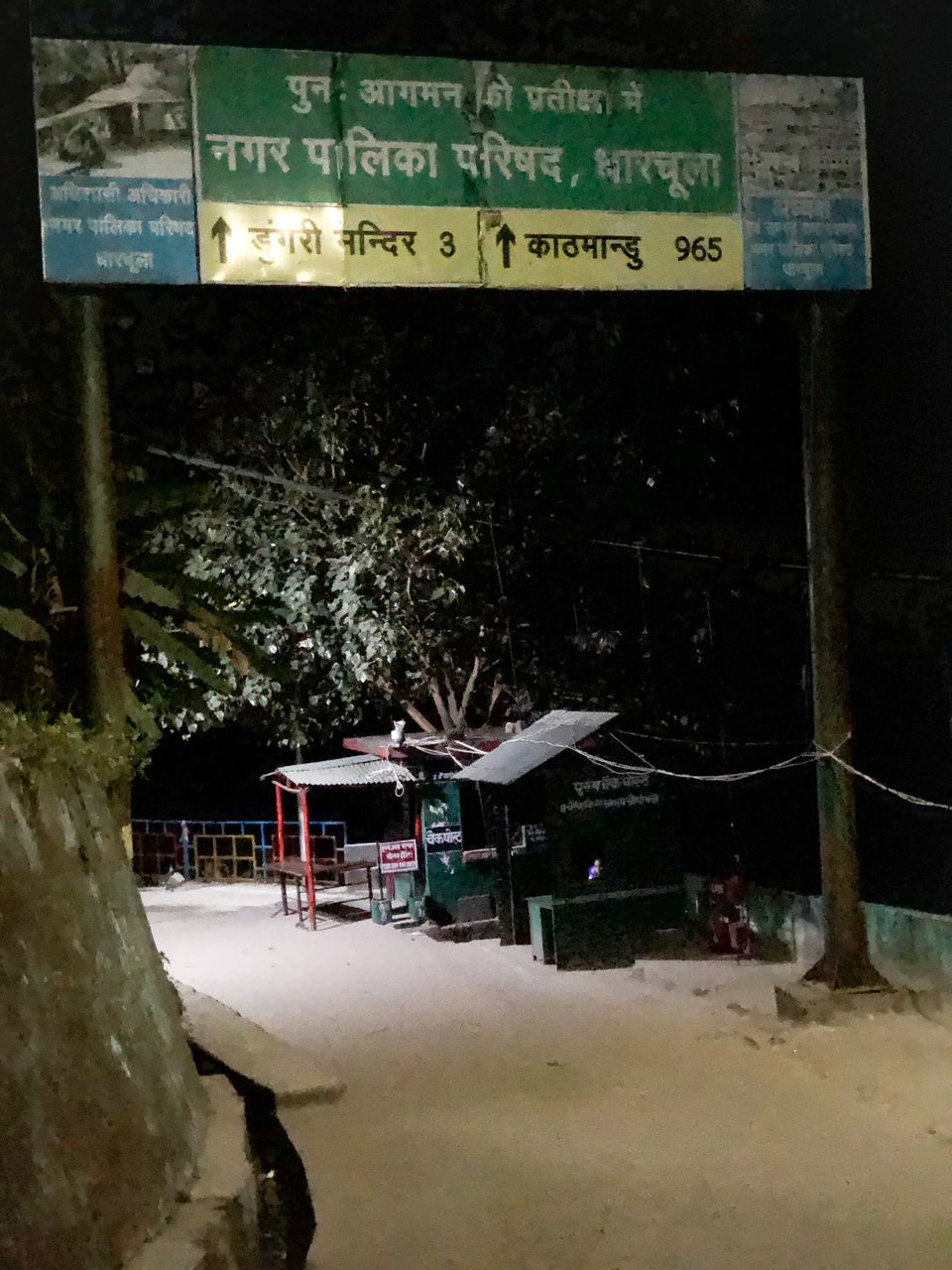 The next morning at around 7 AM, we left from Dharchula.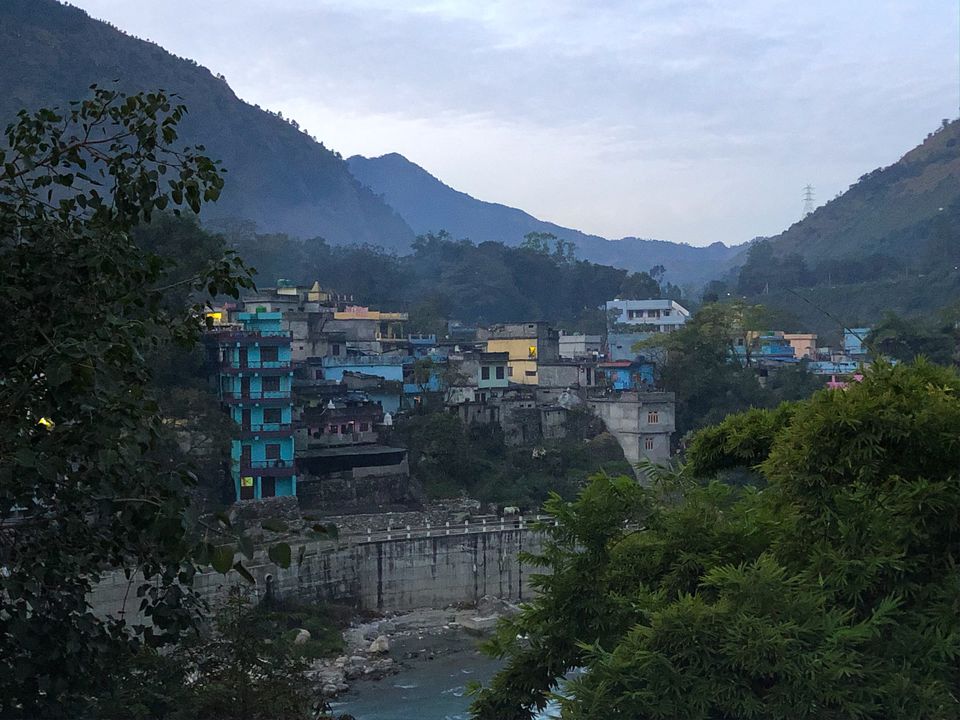 It was a 5-6 hours drive on hardly motorable trails to a village called Dugtu. Crossing streams, waterfalls, huge mountains overshadowing us and JCBs cutting mountains to make a route for ITBP (Indo Tibet Border Police) campsite, this was the craziest journey I have ever lived. Sela (We stopped by a small shop in Sela to have breakfast), Nagling, Baling were the name of a few villages we passed on our way.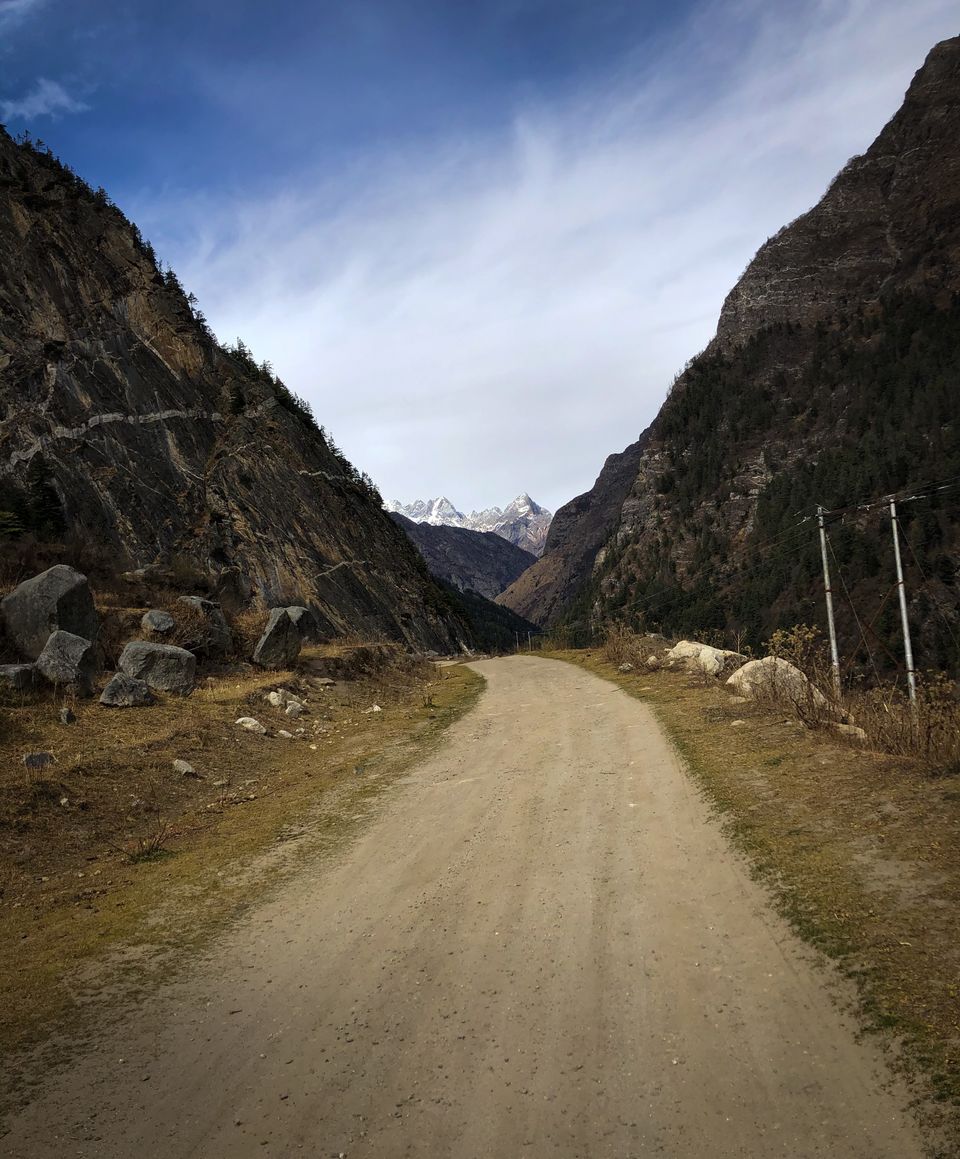 Dugtu village consisting of 15-20 houses is surrounded by 3 other villages named Bone, Philm, and Dantu. Since the winter had already arrived marking snowfall in the higher regions, all locals had migrated to lower regions like Dharchula and Pithoragarh. We took a small walk by the village and found 4 men enjoying their lunch by a bonfire. On inquiring about stay options available we learned that we had two options either to stay in the homestay or camp at a higher altitude near the village. We chose the former.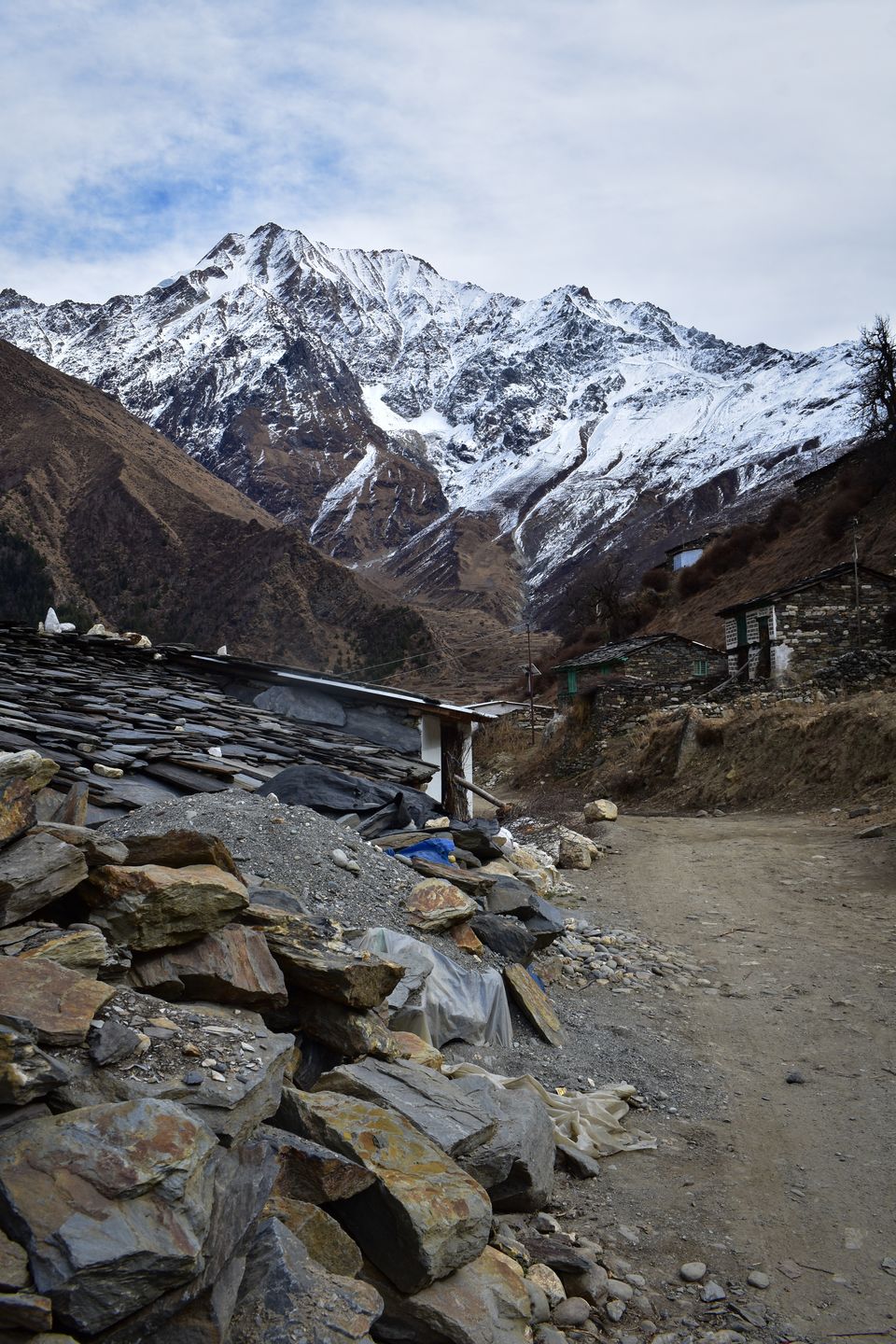 It was already 1:30 pm, and I decided to leave for a 3-4 km trek from the village. After an hour of walking, I had reached my destination.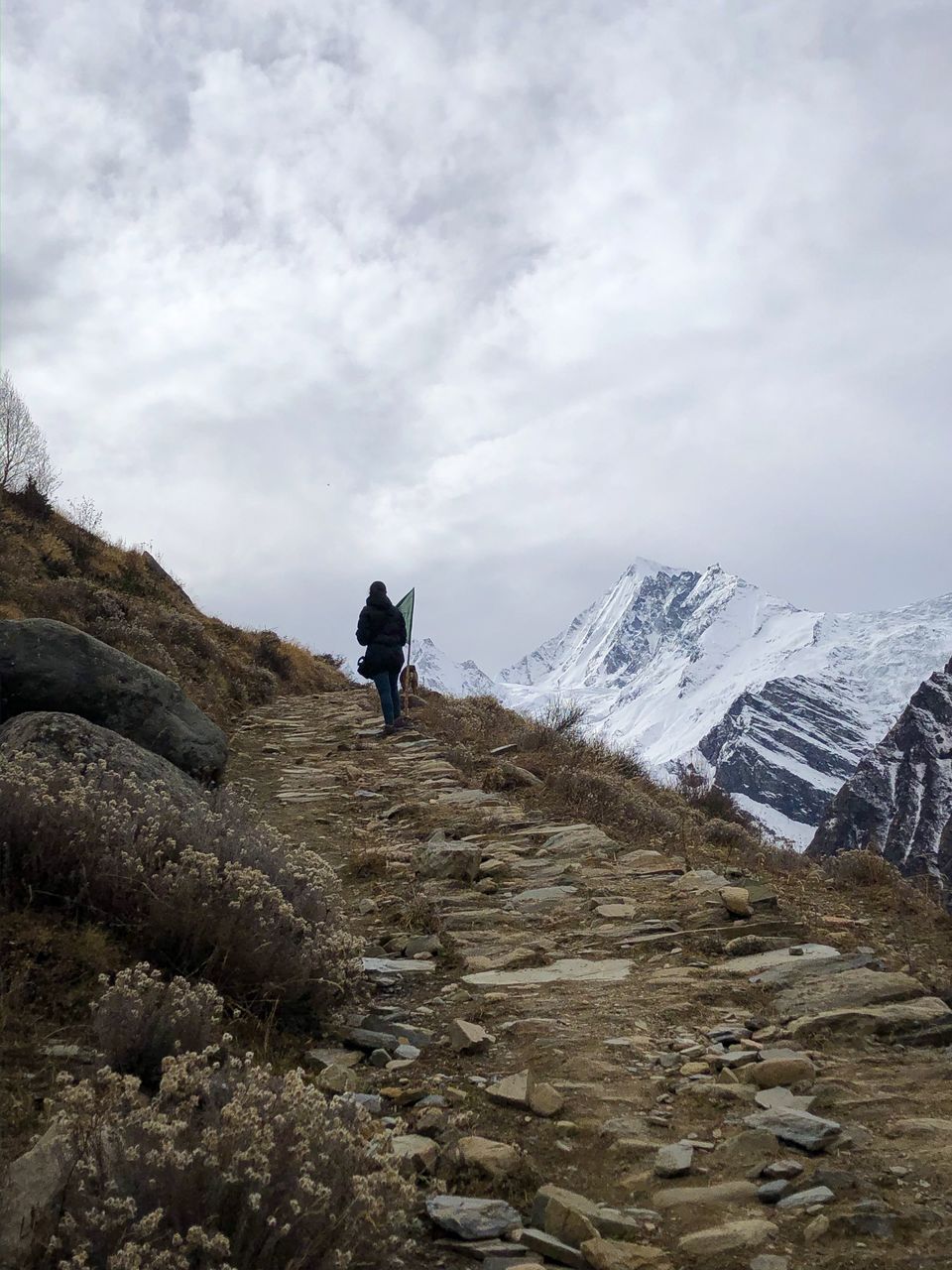 I was standing right at the foot of Panchachuli peaks. Yes! That's how unpredictable life can be. For all this time I yearned to visit Munsiyari so that I can experience the grandeur of these peaks from a distant sight in the village except never imagined I would be able to make it to the base of Panchachuli Peaks.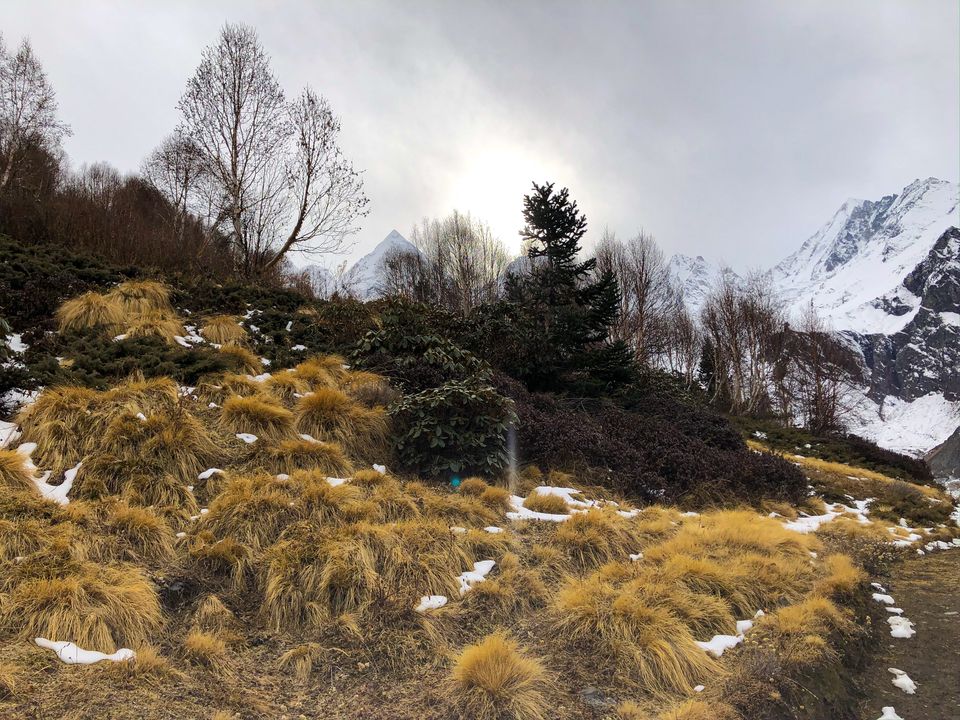 As I stood numbed staring those five peaks, I felt god blessing me with so many goodnesses at the moment. A local boy who accompanied me on the trek mentioned, 'Not everyone is as lucky as you to get such a complete view of all five peaks'. The weather was changing every minute on those mountains making it tough to spend more time. And I couldn't move back to the village for I hadn't finished thanking them. I had seen something so beautiful that was hard to believe and feel being a human. I captured countless shots from my camera and phone but couldn't capture the panorama I saw through my eyes.
As the sun was setting behind Panchachuli peaks, we took a tough decision to head back to the village.
On reaching back, the four men greeted us with tea and some snacks. To the scarcity of the resources but infinite kindness, they prepared me a hot meal consisting of Egg curry and Chapati. They also shared homemade local wine with me as a token of celebration.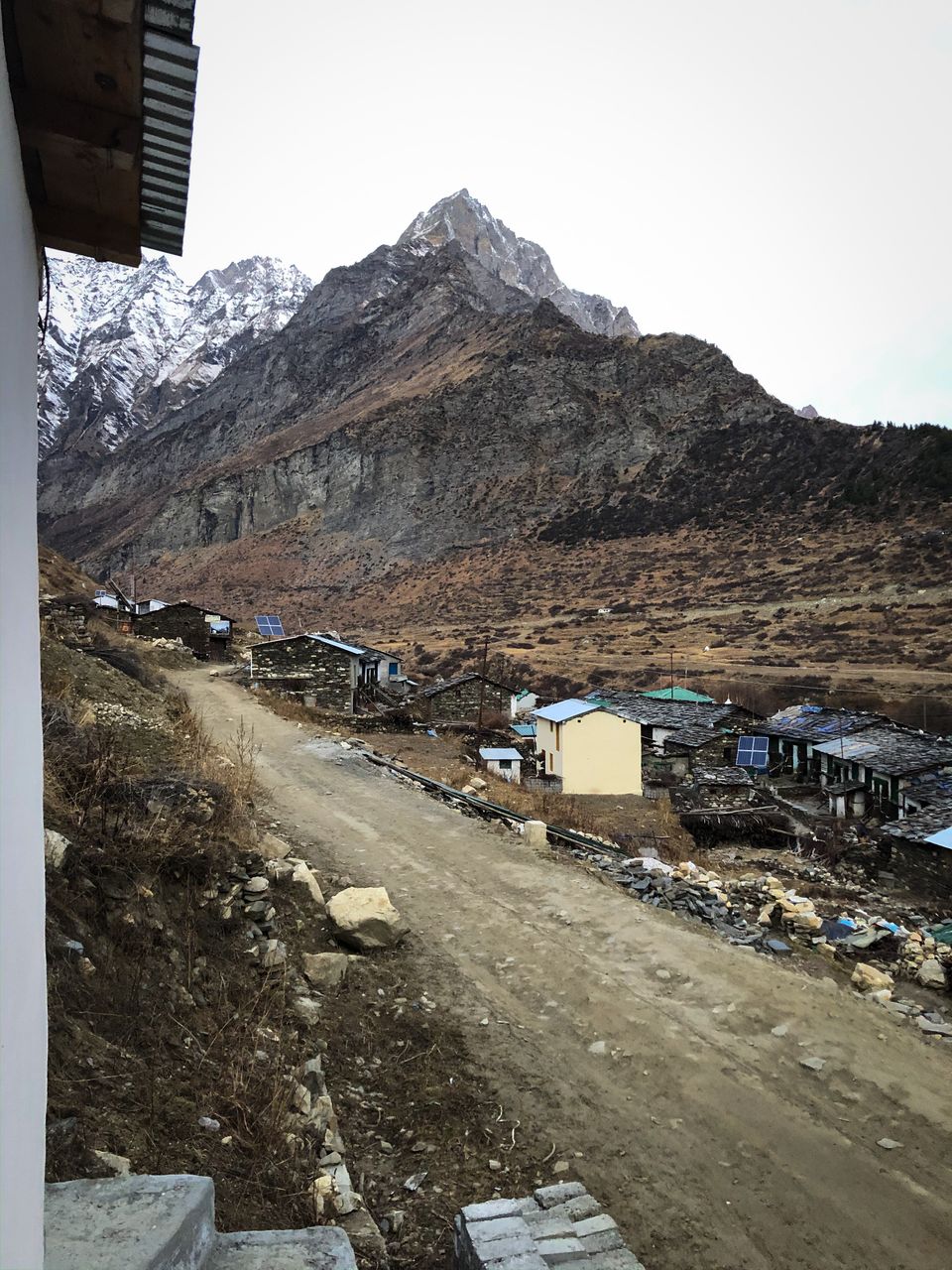 With no mobile network and connectivity with the outside world, we sat in a hall with windows open, showing stars in the sky and mountains shining under the moon. As I exchanged some of my travel stories with the men, they shared their thoughts on life, family, and travel. Warming ourselves by the bonfire, our conversations went from formal introduction to singing and dancing to folk songs together, till we bid each other a cordial and sweet Goodnight :)