Hello Travelers!
To start with, let me show you some photographs as this is what you see when you first approach this place.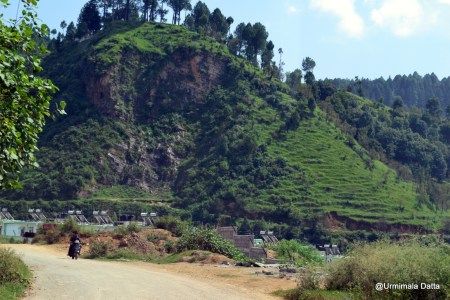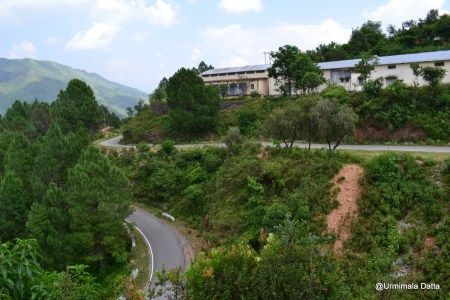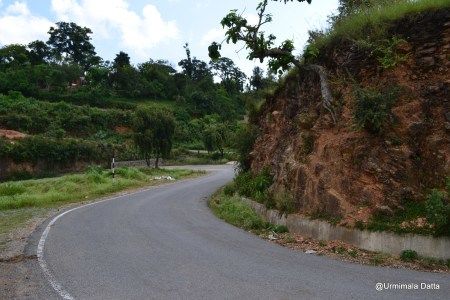 Which place is this? well, for those who are still wondering, this is Pithoragarh. You can find a lot of geographical definitions for this place but for a traveler " its paradise". When you first leave Almora to approach this city, you can hardly make out the difference and then after driving for a few more hours is when you don't realize when you end up saying "Wow". Lush green deodar forests, red roadsides that lead you to the heaven and the blue sky that reflects your expressions. Another very fascinating part of these secluded places is that there is so much peace that you can not only hear the wind blowing, but also your own breathing and every little sound that makes you feel alive. As i was approaching the place, I took a small break to stand on top of a rock to spread my arms and call out my name and you know what?, I heard my name echo. This made me more happy than I had ever imagined. In the hustle bustle of the city life, we do not have the time to listen to our own selves and here, the majestic mountains, the wind and the rock I was standing on, were inspiring to be myself. I wanted to fly!
Pithoragarh is known as the mini Kashmir of India and also known as the Gateway to the Himalayas from the north as a lot of pilgrims go through this town to go to Mansarovar, Kailash and Om Parvat. One of the prime attractions of this place is Jhulaghat. This is where a small bridge on the Kali river separates two countries- India and Nepal.
You need to go through beautiful but narrow roads covered with flora. At some places the jungle is so thick specially at turns that it almost blinds you and then all of a sudden the clear blue sky peeping through the clearing surprises you.
Enough of the introduction part. I will rather have you guys see some photographs now so you feel the place.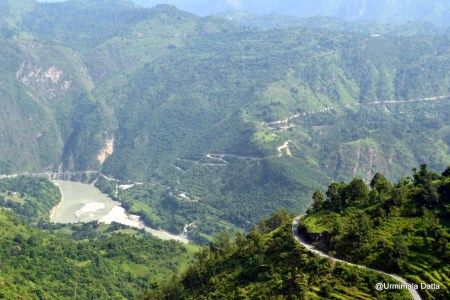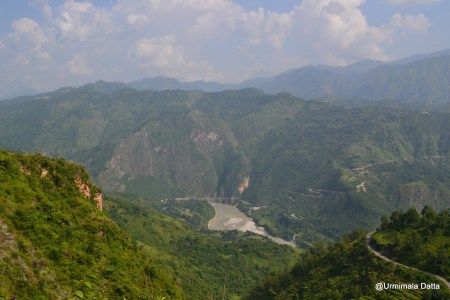 River Kali separating India and Nepal- Bird's Eye view!
Winding roads of India on one side and those of Nepal on the other side! Do the roads know that they are divided?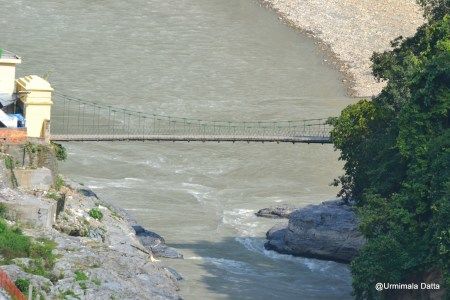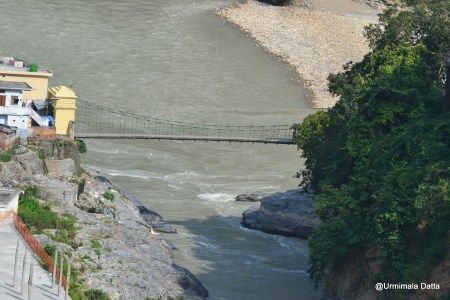 The little bridge connecting two neighboring countries!
Well, hope you liked the place but believe me, this is a perfect place for hikers, cyclists (specially the Jhulaghat road) and of course freaky travelers like me!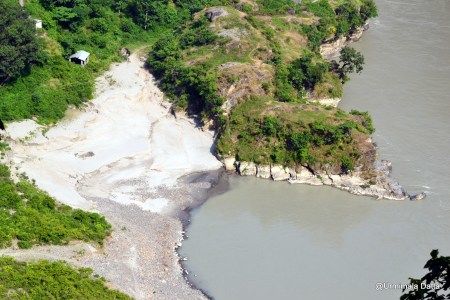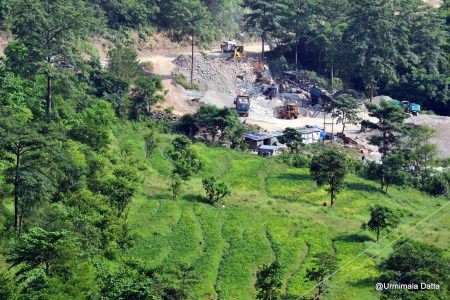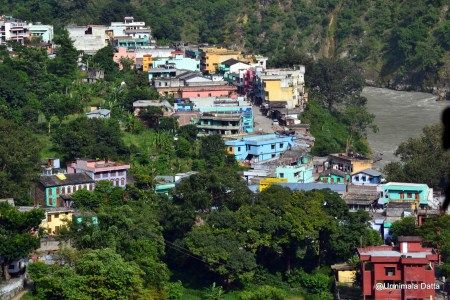 More Information on "How to Reach"(Wikipedia)
Pithoragarh is connected to the outside world by road although it has a seldom-used air strip. Haldwani and Tanakpur are two entry points for entering Pithoragarh from plains. Both these places are connected by railway services. Regular state bus transport services along with private taxi services are available at both places.
Where to stay?
KMVN Tourist Rest house- This will be my first choice because of its location. It is located among deodar trees and has a very peaceful environment.
In case you do not get a booking this this rest house, you can try Pine resort- This is located at a very good location too and you can see winding roads and a beautiful view from almost all the rooms.
Please do not expect good food anywhere during the journey or during your stay in the hotels!
See you soon travelers! with my next blog!. Till then stay lively and keep traveling.